Simon Dolan To Challenge "Rule of Six" in the Court of Appeal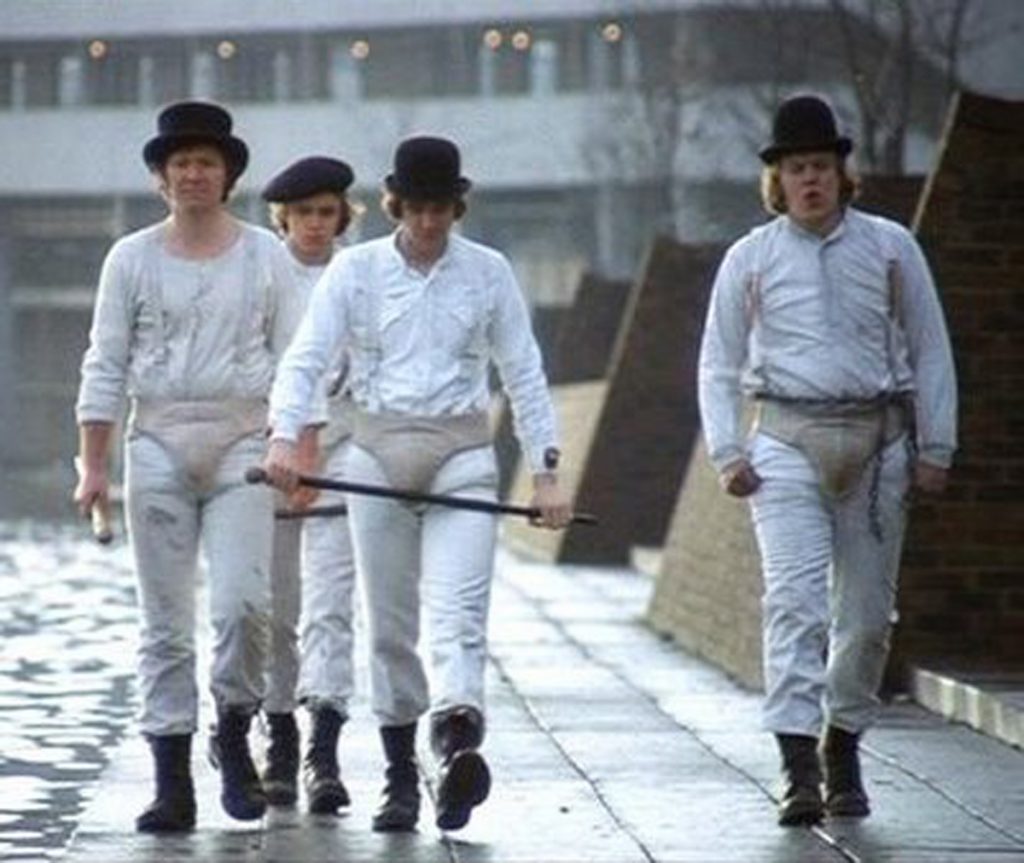 Simon Dolan's legal team is intending to bring up the "Rule of Six" in the Court of Appeal when it appeals the High Court's rejection of its legal challenge against the coronavirus regulations. The Telegraph has more.
The new 'rule of six' Covid-19 restrictions face a legal challenge as the Government is taken to court over its "irrational" and "disproportionate" measures to combat coronavirus.

Amid complaints that the new regulations barring meetings of more than six people will deny grandparents access to their grandchildren, lawyers plan to use them in support of a Court of Appeal claim that the lockdown measures were unlawful.

The judicial review is being brought by multi-millionaire businessman Simon Dolan, backed by a £250,000 crowdfunding campaign

The action was initially rejected by the high court but is now subject of an appeal to be heard on September 28 and 29.

"The appeal relates to legislation that was introduced before the latest [rule of six] measures. One of the reasons the judge tried to kybosh us was on the grounds that it was academic as the lockdown had been eased," said Michael Gardner, one of the lawyers masterminding the action.

"This shows that it is not academic, with the reintroduction of restrictions. It puts wind in the sails of the action. We will be looking at whether this is further grounds for what would probably have to be a fresh petition that could be bolted onto the existing one.

"I am sure we will not be the only people looking at this and assessing the rationality of what is being proposed."
Worth reading in full. And if you want to donate to Simon's CrowdJustice fundraiser, it's here. Thanks in part to donations from Lockdown Sceptics readers, Simon has raised over £260,000.
New Restrictions Are The "New Normal"
James Black in Bournbrook Magazine puts his finger on what is so disturbing about Boris's new "Rule of Six".
The Prime Minister insists this is not a new lockdown. In truth, it is worse than a second lockdown. It is the shape of the New Normal. This new move could amount to the most severe impingement on individual freedom we have had so far, given that the fines of £100 we each face for violating the restrictions are more likely to be handed out than similar fines have been in previous months.

Recent curbs on the right to protest and the £10,000 fines given to anti-lockdown campaigner Piers Corbyn should demonstrate beyond doubt that the government and establishment as a whole is intent on doubling-down on its assault on Britain's constitution, rather than easing off.

Covid Marshalls, spot fines, enforced tracing amounting to invasive surveillance and the complete annihilation of the organic centres of citizen power are going to be part of the atmosphere of the new hellish reality of modern Britain. We may even be subject to a soul-crushing, economy-destroying curfew. At least during lockdown we were free within our own private castles, now we are going to be forced back out into the world, but with none of the incentives that make public life worthwhile, and completely on the terms of our predatory and sinister health minister Matt Hancock.

With restrictions on assembly, prohibitive rules on going to pubs, cinemas and public buildings, the government is slowly taking over our personal lives, effectively killing Britain's centuries old implicitly accepted commitment to individual liberty.
Worth reading in full.
The Final Straw
We got a lot of emails like this after Boris's "Rule of Six" announcement.
As I have watched successive poor decisions, flip-flopping, over-reliance on polling and public opinion and restriction of our civil liberties I have become increasingly incensed. The decision to reduce gatherings to no more than six people was the final straw: As a family of five (myself, my husband and three children under 12) we are now unable to see my parents. My parents are relatively young – mid-60s and in very good physical health. I am incredibly close to them (my brother is abroad and rarely visits) and we see them weekly, often spending holidays together. Suddenly, because of my decision to have a third child, we are no longer able to meet in any circumstances. However, had I stopped at two, we would be able to continue weekly meetings, holidays, the whole shebang. This is just the latest in a long line of restrictions that I (and I believe an increasing proportion of the country) am no longer willing to tolerate. My next door neighbour (a good friend) is a senior ICU doctor at a large London hospital and she agrees: in her large ICU the vast majority of patients came from inside the hospital (as you rightly pointed out at the time) and were morbidly obese, very old or both. Since late April they have been emptying out and she has been "bored" ever since. I could go on with examples of why these measures are ludicrous and, in many cases, dangerous to mental and physical health, social mobility and the economy in general but I know you are more familiar with these than me!
We know exactly how she feels.
The Oracle Speaks
A reader has kindly transcribed some of Lord Sumption's remarks in yesterday's Planet Normal podcast with Allison Pearson and Liam Halligan. His ability to speak in fully-formed, grammatically correct sentences is something else.
"I think Boris Johnson is a Johnsonite and that will lead him in different directions depending on the circumstances. Boris Johnson's main problem is that he is obsessed with PR and he is not intelligent enough to study a problem carefully and in depth. Those are his two main problems. I think the problem is aggravated by the fact that decisions are being made within government by a very very small number of people and that the principle qualification for admission to his cabinet is loyalty as a result of which he is not getting the kind of internal discussion and criticism which makes for better decision making."

"Well, the most important thing about the Coronavirus Act is that it is not the act which has been used to justify the lockdown or other measures affecting citizens. There are no powers in the Coronavirus Bill to control the movements of healthy people. The government has in fact used the Coronavirus Act only to justify the financial implications of the lock down. Most of the Act is in fact concerned with authorising, with the minimum of parliamentary scrutiny, additional public expenditure".

"The lockdown and the quarantine rules and most of the other regulations have been made under the Public Health Control of Disease Act of 1984 which was extensively amended in 2008. Now, there is no agreement among lawyers about which I'm about to say but I do not myself believe that that act confers on the government the powers which it has purported to exercise. Because it is a basic principle of British constitutional law that you cannot invade fundamental rights and there are few more fundamental rights than liberty, by using general terms. You've got to be specific about it. And the reason for that is that if you use general words to justify draconian invasions of fundamental rights, there's too big a risk that it will pass unnoticed in the course of the parliamentary process. To invade fundamental rights you have to have absolutely specific language. The only specific language in the Public Health Act which justifies invasions of liberty relates to people who are believed, on reasonable grounds, to be infectious. Ministers can only do things that magistrates could do and magistrates only have power to control the movements of infected people or to control the opening of infected premises. They don't have power to control uncontaminated premises or healthy people".

"The government has deliberately – I must assume deliberately because they have plenty of legal advice – they have used an act which to put it at its lowest, its application is profoundly controversial. In my view, an act which doesn't confer powers. Now, the oddity is, the government does have power to do what it has done under another act which it has declined to use – The Civil Contingencies Act, 2004. The CCA is concerned with emergencies including health related emergencies and it empowers ministers to do anything that can be done by an act of parliament. Now you can't get wider words than that. Why haven't they used it? Now the only reason that I can think of for not using it is that the CCA has very stringent provisions for parliamentary scrutiny. A regulation under the act is only provisionally valid for 7 days unless it is approved by Parliament. Thereafter, it only has validity for 30 days; it has to be renewed every 30 days. Moreover, exceptionally there are provisions entitling Parliament to amend a regulation which is laid before it or to revoke it at any time. Now, the only reason that I can think of why the government did not use the one piece of legislation that's plainly applicable is that it wished to avoid parliamentary scrutiny."
Dr Mike Yeadon Challenges Government to Produce Evidence of Second Wave
Dr Mike Yeadon, co-author of the paper on the unlikelihood of a second wave that we published on Lockdown Sceptics Tuesday, appeared on Julia Hartley-Brewer's show on TalkRADIO yesterday and challenged the Government and its scientific advisors to point to a single piece of research evidence that there's likely to be a second wave of SARS-CoV-2. As he points out, we've already seen two pandemics caused by novel coronavirus since 2003 and neither has produced a second wave.
Mike is the former Head of Allergy and Respiratory Research at Pfizer and a successful biotech entrepreneur. He really knows his viruses.
Worth listening to in full.
The New Normal
Have we had a glimpse of the new normal at a pilot scheme at the St Leger Festival at Doncaster Racecourse, where the limited number of socially distanced spectators were not allowed to shout or cheer?
Covid Death Rate Higher in Countries With Mild Recent Flu Seasons
It's been known for some time that the mortality profile of COVID-19 matches that of natural mortality, meaning people are considerably more likely to die with it the older they get. Your likelihood of dying with COVID-19 is about the same as your likelihood of dying full stop. This has led to the obvious question: how many who die with COVID-19 were likely to die soon anyway? And a related question: has the COVID-19 pandemic been particularly bad because the mild recent flu seasons have left alive many who would ordinarily have succumbed sooner?
Dr Chris Hope at the Cambridge Judge Business School decided to test this hypothesis and the result can be seen above (the paper is here). He found there was indeed a statistically significant correlation between the mildness of recent flu seasons and Covid death toll.
Does this mean that the whole coronavirus debacle only happened because the old had been spared a couple of winters? Scary thought.
Postcard From College
A 19 year-old college student started a childcare course in Wales this week and wrote to tell us about the joys of Covid college.
On Monday September 7th I started a Childcare course, and was greeted at the front desk by the harsh call of: "Masks in the hallways!"

I didn't have a mask so they supplied one and I went on my way to class where I was informed we don't have to wear them in the classroom… Apparently Covid waits patiently by the door before it attacks. Once in, we were welcomed by a talk from the Principal, a very nice chap with a lot of good to say but also a lot of bull. By the end if I had to hear the word "safe", "safety" or "safeguarding" one more time I would throw up. Life will never be completely safe but can we at least do our best to minimise the irritation one must encounter on a day to day basis?

Then our teacher, again a lovely woman, read out the Covid symptoms – which as I understand it is about anything – and informed us that if we developed any then we were to go home immediately. One of these was a runny nose, fair enough. But the thing is they kept the windows open all day and weren't allowed to close them! By the end of the day we were all sniffling because the room was freezing – what could you expect for Wales in September? Apparently, Covid is terribly frightened of air currents.

It's as hard on our teachers as it is the students because they aren't allowed to walk around the classroom to help us with our work, they have to yell from the desk. And anything we borrow – laptops, phones, pens, pencils – have to be wiped down before and after. It's a huge hassle.

For my particular course, it's quite frustrating. A a student of Childcare, I have to complete a certain number of placements in order to get the qualification. But they're not letting any of us out into the schools. They say it might be possible in January, but the way the Government's U-turns are going that could change any day. I don't hold it against the school. Most of the teachers and students don't care about Covid and are just trying to get on with it (there are a few authoritarian types enjoying themselves) and with the rules as confusing as ever that's all anyone can do.
Empty Cycle Lanes
The Mailonline has flagged that many of the cycle lines that have popped up since the lockdown was imposed on March 23rd are empty. Meanwhile, motorists are being squeezed into ever smaller roads, causing endless traffic jams.
Pop-up cycle lanes set up as part a £225 million plan to get Britain moving again are lying empty while traffic is squeezing onto narrowed streets, bringing the capital to a halt, it can be revealed.

MailOnline visited some of the key cycle lanes across the country at the height of the rush hour to gauge how busy they are, only to find them chronically under-used with cyclists criticising them as well as motorists.

Our research in London, where Transport for London is leading its own £33 million scheme, shows that on the Euston Road, just seven cyclists used the designated lane over a 15-minute period.

Meanwhile 420 cars fought their way through traffic while in Park Lane, Mayfair, just 21 cyclists used the lane as 400 cars battled past.
The Government unveiled a £250 million plan to disfigure our cities with cycle lanes back in May. The subhead on the Guardian story about it was: "Campaigners call for redesign of transport system to help prevent bounce-back in air pollution." Bounce-back in air pollution? Not even Independent Sage would come up with such unscientific guff.
One reader is understandably incandescent about this colossal waste of taxpayers' money.
Almost all of this was done to get people cycling rather than taking public transportation. It was rammed through without consultation. It is a spectacular disaster like everything the Government touches.

The incompetence in planning and implementation of cycle lanes in the UK is breathtaking.
This Is Why Brits Aren't Back in the Office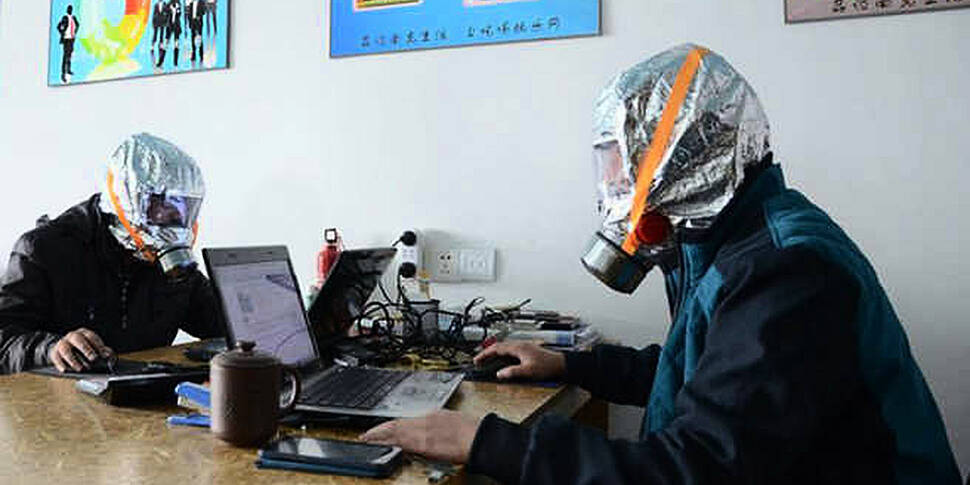 An office worker has written to tell us about the insanity that has taken over his London workplace.
I just wanted to share my situation with regards to going back to the office (been working from home since early March!).

I really want to go back to work, and with the virus gone, no one dying, no one in the hospital you would think that companies would reopen their offices. Well not mine. Our London office is still shut, with no timeline as to when we would go back.

But today, they held a virtual meeting to explain what to expect when we return. And it's absolutely bonkers!

Masks will be everywhere in the office. They have to be worn all the time. They are also asking us to wear the mask from the moment we leave our home (they admit they can't police that but they say it's the rule).

Arrival times at the office will need to be staggered. Only four people per lift, each facing towards one corner of the lift. We share our building with another company and have been warned that they are not mandating masks so we should wait for the next lift to not be in proximity with such irresponsible individuals.

We will have to check in at reception, where they will conduct temperature checks. We will have to answer questions related to having symptoms, being in close contact with someone who has etc. If we pass the test, we would be given a bracelet, that allows us to be in the office. So anyone without a bracelet needs to be reported as they've not been screened.

We might be allocated a desk that's not our usual desks, as everyone will need to be at least two meters apart, not facing each other. Meeting rooms will have their capacity cut, and will be stuffed with sanitising products that will need to be used on the equipment in the room before use. We're asked to not use meeting rooms if possible, so if everyone is in the office for a meeting, the meeting will still have to take place over video conference with everyone at their desk.

Food and beverages can only be consumed at your desk. Tables in communal areas (around coffee machines) have been removed.

They're starting a voluntary weekly testing programme, and we are "encouraged" to sign up ("we're encouraging weekly testing because people can have the virus without showing symptoms" so a good way to get some false positives, or non-contagious people to become "cases" and scare everyone else).

I want to go back to the office, but not to that! This is just pure insanity. 

Meanwhile my friends in France have all been back to their offices since June, all going back to the way it was before…
LinkedOut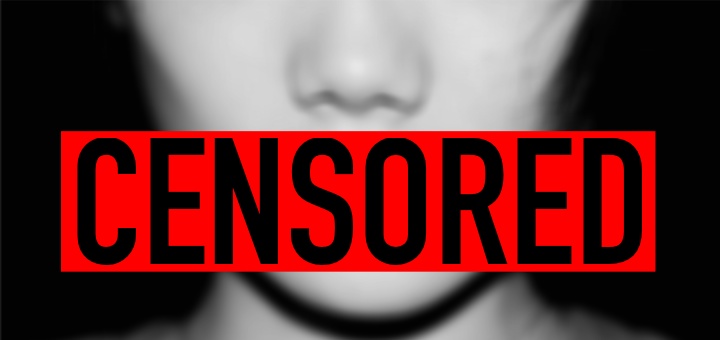 Free speech has been one of the most serious casualties of this pandemic as internet platforms have taken it upon themselves to censor anything that doesn't agree with the WHO's latest change in policy. LinkedIn appears to be no exception, and a reader has been in touch to say the site has been particularly ruthless with him for his lockdown scepticism.
I was kicked off LinkedIn, no option to even retrieve my 15 years of data, big problem as I work business-to-business only and the 18,000 connections I think was the very best network anybody has in my niche field. No prior warnings or issues with LinkedIn, straight to removal of my profile and 15 years of posts. I didn't think to ever back up my data/connections as I thought if I ever need it I'll login and download it, but the download option is not possible as I can't even login.
He has contacted LinkedIn, but they have not responded. If you are on Twitter and want to show your support please click here and retweet.
Grumpy Brother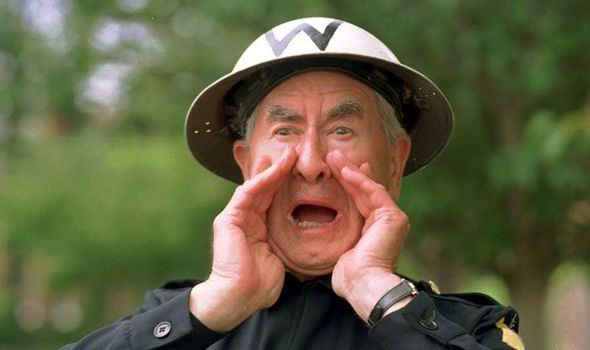 Got a disheartening email from a man who had a bad experience trying to buy a bottle of bubbly to celebrate his son's first communion. Some people do seem absolutely determined to see their shops go out of business.
Having collected the kids from school, I popped into a local off licence this afternoon – Laithwaite's Wine – with the boys in tow. I needed to buy a couple of bottles of nice wine ahead of my son's First Holy Communion tomorrow.

The ceremony itself – one of the biggest moments in a young Catholic's life – has already been rendered close to useless given the absurd hoops we will have to jump through but at least popping a couple of corks would mark the occasion with some of the party spirit it is supposed to bring.

Mask on and having read the list of regulations by which I must comply to buy wine we had barely set foot into the door when we were gruffly told that we would have to wait outside they already had the requisite three customers inside the (massive) shop.

Given I was about to spend money with them I would have thought that the message might have been delivered slightly more pleasantly, but it was clear that we were dealing with people who were enjoying their moment in the sun.

And I needed wine!

When we eventually entered the shop, we were once again told that we would have to wait outside as being three, we exceeded the maximum number of "customers". I'm not sure how much wine they expected the children to buy (both of them being under 10) but I politely explained that i doubted that rule applied to them. Bacchus's grumpy brother reluctantly agreed but instructed us form behind his Perspex screen that we would all have to sanitise our hands and "stick together because the children will touch things".

I should have just walked out at this point but I persisted as i was tight for time.

Mistake.

Whilst I had a quick awkward conversation with one of the two shop assistants and was in the process of paying for the wine, he took it upon himself to shout at my children and castigate them as loudly as he could for "not staying close to me".

Personally I don't care. I meet idiots everyday and will delight in not taking them any more custom in the future, that's easy. But I felt terribly for the kids who were visibly embarrassed and uncomfortable. What sort of message does this give our little people when gleeful, bullying shop assistants feel they can behave this way?

I will drink their wine tomorrow and toast my little boy's future but I plan to see if they operate a bottle return programme.

If they do, I know exactly where to stick the empties.
Are there no limits to the Government's authoritarian overreach?
New Party Names
Some good name suggestions from readers: Freedom Party, Liberty Party, Enlightenment Party, Democratic Freedom Party, Libertas, Liberal Party.
Keep 'em coming.
Round-Up
Theme Tunes Suggested by Readers
Seven today: "Everybody Be Yo'Self" by Chic Street Man, Le Voyage Dans la Lune (A Trip to the Moon) by Georges Méliès, "Governed By Contradiction" by Damon Smith Trio, "Hysterical Blindness" by Misery Stairs, "Resisting Tyrannical Government" by Propagandhi, "The Government Totally Sucks" by Tenacious D and "Clueless" by The Marias.
Love in the Time of Covid
We have created some Lockdown Sceptics Forums that are now open, including a dating forum called "Love in a Covid Climate" that has attracted a bit of attention. We've also just introduced a section where people can arrange to meet up for non-romantic purposes. We have a team of moderators in place to remove spam and deal with the trolls, but sometimes it takes a little while so please bear with us. You have to register to use the Forums, but that should just be a one-time thing. Any problems, email the Lockdown Sceptics webmaster Ian Rons here.
Small Businesses That Have Re-Opened
A few months ago, Lockdown Sceptics launched a searchable directory of open businesses across the UK. The idea is to celebrate those retail and hospitality businesses that have re-opened, as well as help people find out what has opened in their area. But we need your help to build it, so we've created a form you can fill out to tell us about those businesses that have opened near you.
Now that non-essential shops have re-opened – or most of them, anyway – we're focusing on pubs, bars, clubs and restaurants, as well as other social venues. As of July 4th, many of them have re-opened too, but not all and some will have to close again on September 14th. Please visit the page and let us know about those brave folk who are doing their bit to get our country back on its feet – particularly if they're not insisting on face masks! If they've made that clear to customers with a sign in the window or similar, so much the better. Don't worry if your entries don't show up immediately – we need to approve them once you've entered the data.
"Mask Exempt" Lanyards
We've created a permanent slot down here for people who want to buy (or make) a "Mask Exempt" lanyard/card. You can print out and laminate a fairly standard one for free here and it has the advantage of not explicitly claiming you have a disability. But if you have no qualms about that (or you are disabled), you can buy a lanyard from Amazon saying you do have a disability/medical exemption here (now showing it will arrive between Oct 14th to Oct 23rd). The Government has instructions on how to download an official "Mask Exempt" notice to put on your phone here. You can get a "Hidden Disability" tag from ebay here and an "exempt" card with lanyard for just £1.99 from Etsy here.
Don't forget to sign the petition on the UK Government's petitions website calling for an end to mandatory face nappies in shops here (now approaching 32,000).
A reader has started a website that contains some useful guidance about how you can claim legal exemption.
And here's a round-up of the scientific evidence on the effectiveness of mask (threadbare at best).
Shameless Begging Bit
Thanks as always to those of you who made a donation in the past 24 hours to pay for the upkeep of this site. Doing these daily updates is a lot of work (although we have help from lots of people, mainly in the form of readers sending us stories and links). If you feel like donating, please click here. And if you want to flag up any stories or links we should include in future updates, email us here. (If you want us to link to something, don't forget to include a link).
And Finally…