Sunetra Gupta Censored?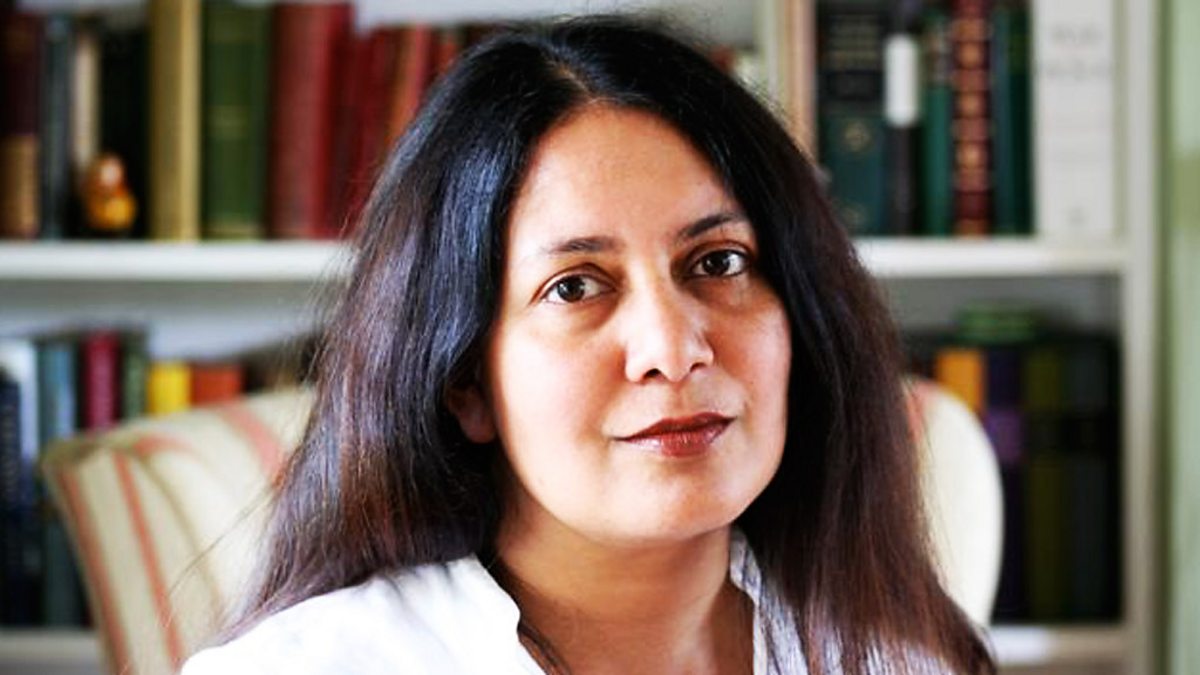 According to Sunetra Gupta, Professor of Theoretical Epidemiology at Oxford University, she's finding it difficult to get journals to publish the work of her and her team. Many journal editors consider it "dangerous" because it challenges the lockdown orthodoxy. The Evening Standard has more:
"We've found it difficult to publish our work in mainstream journals," she said, adding "sadly anything that deviates from the consensus has been met with criticism – not simply of the science, but we've been labelled as saying things that are dangerous."
Professor Gupta, who regards herself as on the Left politically, is concerned about the impact of lockdown on the poorest and most disadvantaged. She welcomes the re-opening of schools since"evidence is mounting that early exposure to these various coronaviruses is what enables people to survive them".
Praising the return of schoolchildren to the classroom, she said that while children might transmit the virus, trade offs have to be made and that "we can take strong measures" to still protect the vulnerable who need to shield.
Scientists like Sunetra Gupta and Carl Heneghan of Oxford's Centre for Evidence-Based Medicine are the academics our political leaders should be listening to to get a wider perspective, particularly as real-world data consistently backs up their ideas and contradicts the outlandish predictions of Neil Ferguson and his team at Imperial College London. It is disturbing that leading academics like Professor Gupta are finding themselves frozen out of prestigious platforms because their ideas are deemed "dangerous" by biased scientific journal editors.
Worth remembering this isn't the first time a scientist who's research challenges the conventional Covid wisdom has had difficulty getting a paper published. Gabriela Gomes also had a paper rejected. The reason given by the editor of the journal in her case was: "Given the implications for public health, it is appropriate to hold claims around the herd immunity threshold to a very high evidence bar, as these would be interpreted to justify relaxation of interventions, potentially placing people at risk."
As Sue Denim pointed out in Lockdown Sceptics: "The scientific establishment has started working backwards from their preferred social policies to whatever research supports that goal. For as long as they believe they are fighting a heroic moral battle against vaguely arrayed 'forces', trust in them will continue to fall."
Social Distancing is Holding Us Back
Jeremy Warner hit the nail on head in the Telegraph yesterday when it comes to the Government's contradictory strategy on social distancing and getting people back to work.
Go back to the office and help save the economy, the Government urges, but how can this be done while social distancing remains in place and ministers warn that crowding together in confined spaces, such as commuter trains, may spark a renewed outbreak?

Much office space is condemned to working at no more than half capacity as long as social distancing is required, and some tower blocks, reliant as they are on transporting workers at speed between floors by elevator, a good deal less. What in any case is the point of coming back to the office if social distancing removes many of the team building benefits of physical interaction?

It is primarily this constraint, not the attractions of home working, that keeps employees away.

The Government cannot have it both ways; it either thinks the pandemic a still clear and present danger to life and the NHS, or it thinks the risks to the economy of continuing as we are the more potent threat.

I'm pretty sure I know which, yet ministers run around like headless chickens, apparently terrified of what their scientific advisers might say, or worse still, the opinion polls, if they engage properly with a back to work strategy.

Instead they act like Wilkins Micawber, vainly hoping that something will turn up to rescue them from a problem largely of their own making. A vaccine would do the trick, they say, or perhaps mass, instant diagnostic testing. That too may save us. Indeed it might, but in the meantime, it is like waiting for Godot. They can't even get their act together on common-or-garden swab testing; what hope for 20-minute spit tests?

Let the fit, young and healthy work as normal, and the vulnerable make their own choices as to what risks they should take. This has been the obvious solution from the start, yet we have allowed ourselves to be guided by China's brutalist example of economically crippling lockdown. 
Well worth reading the whole thing.
Postcard From Dumfries
We've published a new postcard today – this one from Dumfries in Scotland. Like most British towns, most of the locals are only half-heartedly complying with social distancing rules.
People of all ages and states of mobility passed by my bench and I was surprised at the variation in facial appearance due to the wearing or not wearing of face nappies. Many shoppers were wearing their masks under the chin, sliding them over their mouth as they entered various shops and trade outlets. Many others were wearing their masks in the open air, but interestingly only covering their mouths. I guessed that this was to get some oxygen into their starving lungs. As it was obviously lunch break there were several groups of schoolchildren making their way towards the fast food outlets, some still wearing the masks that had no doubt been worn in school. The ones that did have masks had them slung in carefree style under their chins. This tempting target drew the attention of other kids, who delighted in stretching the elastic ear fastenings and then letting go, causing one lad to rip off the mask and surprisingly deposit it in a nearby bin instead of tossing it in the gutter alongside other discarded masks. No social distancing by these kids, bless 'em.
Worth reading in full.
Europe's 'Second Wave' Has Fizzled Out
Ross Clark in the Spectator points out the 'second wave' Emperor has no clothes.
Has the Covid 'second wave' already run out of steam? On July 9th, just when Britain was reopening the hospitality sector and other businesses, the World Health Organisation announced that the pandemic was 'accelerating'. Much of the coverage in Britain also implies that we are possibly in the early stages of a second wave. But that talk is lagging behind the data. Globally, the number of new recorded cases peaked on July 31st at 291,691 and has shown a slight downward trend ever since. In terms of deaths, they peaked at 8,502 on April 17th and have also been on a slight declining trend ever since. On the worst day in the past week – September 2nd – 6,312 deaths were recorded. Most of the worst-affected countries are now showing downward trends in both daily cases and deaths, including the US, Brazil, Russia, Peru, Colombia, South Africa, Mexico, Chile and Iran. Among the top dozen worst-affected countries, only India is now showing an upwards trend in deaths. Spain and Argentina are showing slight upwards trends in new cases, but not deaths. All these figures, of course, have to be read in conjunction with a huge increase in testing – so a slight increase in new cases does not necessarily imply that the disease is in fact spreading.
Worth noting that Spain is the only European country to see an uptick in Covid hospital admissions in the past few weeks – which, as an early adopter of mandatory face nappies, only goes to show how ineffective they are. Here are the graphs for new admissions since the Ministry of Health began reporting daily figures again two weeks ago. Looks pretty flat – wouldn't be surprised if that's as high as it's going to go.
Carry On Covid Camping
A reader writes to tell us about his camping holiday in Scotland. Bedwetters everywhere, unfortunately.
I'm on a biking and camping tour of Scotland. In Shetland, I phoned three campgrounds, and two of them appeared to be closed. The other one answered the phone and said that the toilet and shower facilities weren't open so it was impossible for me to camp there.

In Orkney, I found a campsite where I could camp. I managed to book online while hiking to the Old Man of Hoy – the internet is everywhere. I arrived at the campground and set up camp as far from other people as I could. When the warden arrived, she politely informed me that I had to move because if I'd consulted the PDF file they'd sent me while hiking on Hoy I would have seen I'd been allocated a campsite number. Moving my tent was a challenge in the howling gale and had no effect on anyone's likelihood of contracting Covid.

This campsite only allows one person in the toilet/shower at one time. There is one gents, one ladies, and one disabled. The host kindly lets anyone use any of them, because otherwise you have to queue up and freeze your arse off at 8am in the wind. Since people are always walking past each other, outside and in the camp building, sometimes without masks, it's difficult to see how these token gestures reduce the risk of infection. The warden explained that it's the law and the police would close the campsite down if they saw it was being broken.

It seems to me that this is all the consequence of desperate efforts by the Nic Sturge-on regime to look like it's doing something. The entire country is now entangled with these useless bureaucratic laws, which take no account of actual conditions in Scotland's diverse camping facilities. I'm reminded of the character in Yes Minister who says "something must be done – this is something – therefore this must be done". It's like encouraging people to donate aluminium saucepans to melt down to make aircraft engines in World War Two, despite knowing that it's not possible. Having whipped the population into a state of near frenzy with fear, the First Minister now feels obliged to do something – anything – to give the appearance she's managing the crisis.
Man Pepper Sprayed and Arrested For Not Wearing Mask On Train
Shocking scenes reminiscent of Kim-Jong Dan's Victoria arrive in Britain. Someone needs to tell the police that the law allows for exemptions and people are not required to prove it. Good write-up in the Telegraph, which quotes a human rights expert saying the British Transport Police officer in the video was wrong to try and forcibly remove the man from the train.
Following the incident, Vicki Prais, an independent human rights consultant, said: "The government guidance makes clear provision for exemptions to wearing a face mask including on health related grounds.

"Moreover, the guidance provides for exemption cards which individuals may, if they so wish, carry with them but are not obliged to do so.

"The measures deployed by the police in this instance appear to be a disproportionate response to the incident. In the first instance, the police should have questioned the individual further about his medical condition and reasons for not wearing a mask."
We've reached out to the gentleman concerned to see if he'd like us to help raise money for his legal defence fund. Will keep you posted.
Students Need Face to Face Teaching
A Lockdown Sceptics reader, Professor Roger Watson from the University of Hull, has been in touch to say he was one of 104 academic signatories of a letter in the Times on Friday rejecting the UCU's demand to move all teaching online this year:
Sir, The general secretary of the University and College Union (UCU) has demanded that all university teaching be moved online this coming year ("Universities risk being generators of a second wave", Aug 31). As university staff and UCU members we reject this demand and wish to see a return to face-to-face teaching as soon as possible.

Educational research shows that online learning greatly decreases student attainment and increases drop-out rates, especially for the most disadvantaged students. This is because teaching is ultimately about creating meaning through human relationships, which can only truly be cultivated in person. Technology can support but never replace face-to-face interaction, which is vital not just between students and teachers but among students. Moreover, students have also been denied sociability long enough. Many have been cooped up for months, with mental health problems soaring. Disadvantaged students, in particular, lack the quiet space and IT equipment needed to engage in online learning. Compared with these well-established harms, the risk of Covid-19 has declined across society, and has always been minuscule for young people.

Remote-working provisions should, of course, be made for all students and staff who are vulnerable or co-habit with those who are. The rest of us should be allowed to return to campuses with modest restrictions.
Attending a Keep Britain Free Meeting in Lewes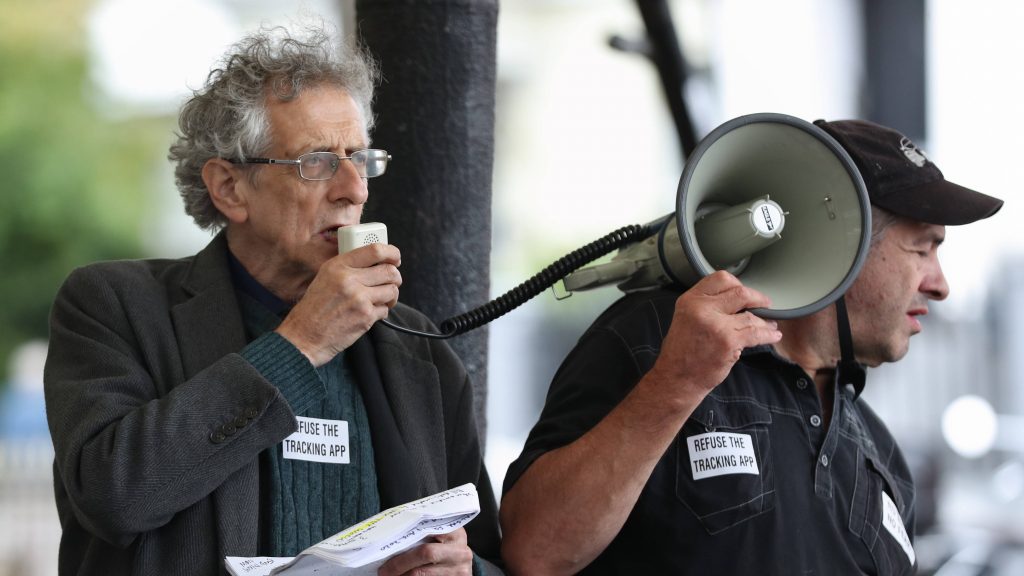 A reader went along to a Keep Britain Free meeting in Lewes and has written to tell us about it.
Earlier this week I went to a local Keep Britain Free meeting and came away with mixed feelings, rather like some readers reported about the Trafalgar Square demo. These mixed feelings might resonate with other KS readers so I thought a few reflections might be helpful.

This was apparently the third such meeting, attendance having swiftly grown to 50+. It was great to see such a varied crowd not buying in to the Establishment line. I went with a near neighbour who had connected via the LS forum and we were both attracted by the clear and practical KBF mission to oppose all the terrible lockdown regulations. However it soon became clear that this was a side issue for many. There was soon an unruly chorus articulating various conspiracy theories about vaccines, Bill Gates, Big Pharma and the new world order. While some of this stuff may contain a germ (or indeed virus) of truth there seemed to be little awareness that this is a highly contested field. The Bill Gates stuff I find particularly hard to swallow: the guy has made a fortune so why exactly would be want to collude in a century old conspiracy to exterminate half the world's population?! And while there are no doubt dark forces manipulating events to sell a vaccine it is hard to see that this plot started in 1913, given the huge advances in life expectancy and health standards we have seen since.

It seems some of the conspiracy theorists are animated in much the same way as wokies in that they already know the Truth so are not that interested in debating, persuading and listening. Things which I as a Spectator reading conservative libertarian hold dear. And which are vital if a common sense campaign is ever to succeed. I can't believe Simon Dolan meant to just create an echo chamber for some of the more outlandish interpretations of the current mess. For every person attracted by the David Icke roadshow I wager that a dozen potential sceptics will be put off.

So my neighbour and I were left wondering if we wouldn't just be hopelessly outnumbered but we'll probably give it another go in the hope that a meeting can be chaired in such a way as to focus on pragmatic outcomes which can win support for the cause.
"Irrational and Disproportionate" – New Legal Challenge to Quarantine Laws
A solicitor is taking the Government to court over its quarantine dartboard shenanigans. Details provided by a colleague of Francis Hoar, one of the barristers who is acting for Simon Dolan and who is now acting for this gentleman as well.
A businessman and his family are suing the Government after they were placed into quarantine following their return from an overseas holiday in Croatia.

The father – who is a UK solicitor but is remaining anonymous to protect the identities of his two school-aged children – has instructed lawyers to launch Judicial Review proceedings, claiming the Government has wrongly imposed quarantine laws with no scientific justification. The Statement of Grounds names Transport Secretary Grant Shapps as the respondent.

The businessman has also launched a crowdfund campaign via legal funds platform CrowdJustice to support the case.

The lawyer seeking Judicial Review over travel quarantine is represented by barrister Francis Hoar of Field Court Chambers, who also represents Simon Dolan in his judicial review. It is being brought on six grounds, which are as follows:

1. There is insufficient scientific evidence to establish that the legislation is necessary to protect public health and it is therefore unlawful (ultra vires) under the Public Health Act;
2. Indiscriminate quarantine is a violation of the right to liberty under Article 5 of the European Convention on Human Rights and does not fall within limited exceptions as not every person returning from an affected country is infected or potentially infected;
3. It is a disproportionate breach of Article 5 even if it could fall within the above exception; and also a breach of the right to a private and family life (Article 8);
4. It is irrational and disproportionate generally;
5. There is no policy behind the addition or removal of countries from the 'safe list' and no scientific evidence to support an arbitrary limit of 20 cases per 100,000; and
6. There is no scientific evidence justifying removing Croatia (and Austria and Trinidad and Tobago) from the safe list in the latest amendment.

The claimants have asked for the case to be dealt with by the High Court urgently and have asked for a hearing in early October.
We wish them every success. You can support the crowdfunder here.
Round-Up
Love in the Time of Covid
We have created some Lockdown Sceptics Forums that are now open, including a dating forum called "Love in a Covid Climate" that has attracted a bit of attention. We've also just introduced a section where people can arrange to meet up for non-romantic purposes. We have a team of moderators in place to remove spam and deal with the trolls, but sometimes it takes a little while so please bear with us. You have to register to use the Forums, but that should just be a one-time thing. Any problems, email the Lockdown Sceptics webmaster Ian Rons here.
Small Businesses That Have Re-Opened
A few months ago, Lockdown Sceptics launched a searchable directory of open businesses across the UK. The idea is to celebrate those retail and hospitality businesses that have re-opened, as well as help people find out what has opened in their area. But we need your help to build it, so we've created a form you can fill out to tell us about those businesses that have opened near you.
Now that non-essential shops have re-opened – or most of them, anyway – we're focusing on pubs, bars, clubs and restaurants, as well as other social venues. As of July 4th, many of them have re-opened too, but not all (and some of them are at risk of having to close again). Please visit the page and let us know about those brave folk who are doing their bit to get our country back on its feet – particularly if they're not insisting on face masks! If they've made that clear to customers with a sign in the window or similar, so much the better. Don't worry if your entries don't show up immediately – we need to approve them once you've entered the data.
"Mask Exempt" Lanyards
We've created a permanent slot down here for people who want to buy (or make) a "Mask Exempt" lanyard/card. You can print out and laminate a fairly standard one for free here and it has the advantage of not explicitly claiming you have a disability. But if you have no qualms about that (or you are disabled), you can buy a lanyard from Amazon saying you do have a disability/medical exemption here (now showing it will arrive between Oct 7th to Oct 16th). The Government has instructions on how to download an official "Mask Exempt" notice to put on your phone here. You can get a "Hidden Disability" tag from ebay here and an "exempt" card with lanyard for just £3.99 from Etsy here.
Don't forget to sign the petition on the UK Government's petitions website calling for an end to mandatory face nappies in shops here (now over 30,400).
A reader has started a website that contains some useful guidance about how you can claim legal exemption.
And here's a round-up of the scientific evidence on the effectiveness of mask (threadbare at best).
Shameless Begging Bit
Thanks as always to those of you who made a donation in the past 24 hours to pay for the upkeep of this site. Doing these daily updates is a lot of work (although we have help from lots of people, mainly in the form of readers sending us stories and links). If you feel like donating, please click here. And if you want to flag up any stories or links we should include in future updates, email us here. If you want us to link to something, don't forget to include the HTML code.
And Finally…