The Care Home Scandal – A Call For Evidence
Lockdown Sceptics has asked an award-winning investigative journalist, David Rose, to investigate the high death toll in Britain's care homes. Did 20,000+ elderly people really die of COVID-19 between March and July or were many of them just collateral lockdown damage? With lots of care homes short-staffed because employees were self-isolating at home, and with relatives and partners unable to visit to check up on their loved ones because of restrictions, how many elderly residents died of neglect, not Covid? How many succumbed to other conditions, untreated because they weren't able to access hospitals or their local GP? After doctors were told by care home managers that the cause of death of a deceased resident was "novel coronavirus", how many bothered to check before signing the death certificate? The risk of doctors misdiagnosing the cause of death is particularly high, given that various safeguards to minimise the risk of that happening were suspended in March.
David Rose would like Lockdown Sceptics readers to share any information they have that could help in this investigation. Here is his request:
We are receiving reports that some residents of care homes who died from causes other than Covid may have had their deaths ascribed to it – even though they never had the disease at all, and never tested positive. Readers will already be familiar with the pioneering work by Carl Henghan and his colleagues at the Oxford Centre for Evidence Based Medicine, which forced the Government to change its death toll counting method. Previously, it will be recalled, people who died of, say, a road accident, were being counted as Covid deaths if they had tested positive at any time, perhaps months earlier. But here we are talking of something different – Covid "deaths" among people who never had the virus at all.

In one case, where a family is deciding whether to grant permission for Lockdown Sceptics to publicise it, an elderly lady in reasonable health was locked in her room for many hours each day in a care home on the south coast, refused all visitors, deprived of contact with other residents, and eventually went on hunger strike, refusing even to drink water. She died in the most wretched circumstances which were only indirectly a product of the virus – and yet, her death certificate reportedly claims she had Covid.

I'm looking for further examples of 1) elderly people who died as a result of the lockdown and associated measures, but whose deaths were wrongly attributed to "novel coronavirus", and 2) those elderly people who clearly died from other causes but whose deaths were still formally ascribed to Covid because they once tested positive for it, even after the counting method change.
If you have relevant information, please email Lockdown Sceptics or David directly on david@davidroseuk.com.
Stop Press: This applies to hospice deaths ascribed to COVID-19 as well.
Simon Dolan's Legal Challenge Delayed by MONTH Because Government Lawyer on Holiday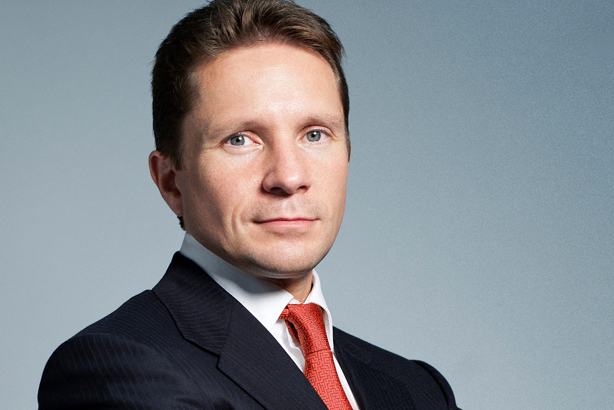 The legal challenge to the lockdown being brought by entrepreneur and founder of Keep Britain Free Simon Dolan has been delayed because one of the Government's 11 lawyers is on holiday. This is despite Lord Justice Hickinbottom, who ordered the appeal, directing that the case needed to be heard quickly. Here's what Simon had to say:
Our legal challenge against the Government delayed by a further month – due to a Government lawyer being on holiday.

We had been scheduled to go ahead on September 23rd, with the court having moved the hearing forward from the original date of September 28th.

But one of the Government's 11-strong team is holiday on that date, meaning it has now been moved back to October 29th. The availability of suitably senior judges to hear the case on alternative dates was also a factor.

As you know, the appeal was ordered to be heard by Lord Justice Hickinbottom who said that the legal challenge "potentially raises fundamental issues concerning the proper spheres for democratically-accountable Ministers of the Government and judges".

We are all naturally incredibly frustrated that the hearing will be delayed, especially give Lord Justice Hickinbottom's direction that the case needed to be heard quickly. The case is of the utmost importance to the entire nation and we believe that further delays only highlights the Government's inability to face up to its decisions.

The better news is that the delay will mean that the appeal will be held in person, rather than virtually as all previous stages have been.

We have seen in recent weeks that the Government, by its own admission, is willing to break the law. It cannot be allowed that these actions go unchecked and I urge everyone to consider the ramifications which the lockdown has had on our freedoms and liberties.

In the meantime, we will continue to fight to expose the dangerous and damaging impacts the Government's lockdown strategy has had on the entire nation and I would urge you to join our fight by signing up to https://www.keepbritainfree.com
The convenience of the delay for the Government, which won't risk its ludicrous measures being challenged for a further month, is more than a little suspicious, particularly when the speed with which Gina Miller's Brexit appeal was heard shows what lawyers and judges can do when they really want to. Worried, Boris?
Health Minister: "Not Appropriate" To Get Tested Before Visiting Elderly Relatives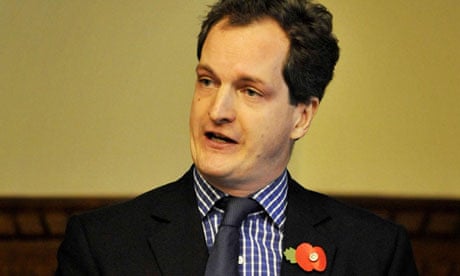 Lockdown Sceptics reader Lord Richard Balfe has written to tell us about about the shocking answer he received from Lords Health Minister James Bethell in the chamber on Wednesday to his question about testing.
Yesterday in the Lords I asked James Bethell our Lords Minister whether the Department would give some priority for testing "to the relatives of people in care, so that they can be tested and go in and see their loved ones?"

Bethell replied, "I want to clarify with my noble friend that it is not an appropriate use of Government test and trace capacity for relatives to use test and trace as a convenient method to find out whether they have the disease before they go to see relatives.

The full exchange can be found in Lords Hansard column 1285 for September 16th, which is available online.

I think the sheer callousness of the Government came through in the use of the word "convenient".

So as we run up to Christmas with many old people having been isolated from family for months the Government believes that helping relatives to see their incarcerated relatives is an unacceptable use of convenient facilities.

I truly believe that without a shred of compassion they are getting near to openly running "death camps". Certainly there is a level of misery and despair being promoted which makes me ashamed to be called a Conservative.
Surely, any sensible strategy involves protecting vulnerable people whilst allowing low risk people to go about their normal lives and build up a collective immunity (which then protects the vulnerable). Thus getting a test ahead of visiting shielding parents and grandparents is exactly when most people should be getting tested (if at all), rather than all the time, as per the Government's Operation Moonshine.
Lockdown Sceptics a "Danger To Us All" Says Times Columnist
Lockdown zealot Times columnist David Aaronovitch has written a column entitled "Covid libertarians are a danger to us all" about why he thinks "Boris Johnson is right and Lord Sumption is wrong".
So exercised is Aaronovitch by Lord Sumption's position that he tries to take it apart point by point. He fails miserably, of course. But it's worth looking at his attempted take down because of what it tells us about the minds of those who believe the Government is right to carry on suppressing the virus indefinitely.
Aaronovitch starts by agreeing with Lord Sumption that herd immunity either through a vaccine or infection is the only real endgame. However, unlike Sumption, who points out that we are only delaying things with social distancing, Aaronovitch agrees with the "scientific community advising the Government" which believes that "it's more important to slow the spread so that the health service can cope". It's all about keeping infection rates from "increasing exponentially" and buying time "before the vaccine arrives".
He buys completely the Ferguson line that without social distancing the death toll would have been over 200,000: "Mass graves, coffins filling those nice new lorry parks and hospitals unable to take any other patients." The irony, of course, is that it was precisely because of this kind of hysteria, whereby the Government wildly over-estimated the likely demand for critical care, that hospitals didn't take other patients, leaving up to 16,000 people dead for want of medical attention with many more to come. In fact, the Government is about to ask hospitals to clear their beds again ahead of the second wave. Will they never learn?
Aaronovitch also appears blissfully unaware that almost all of his points can be countered with a single word: Sweden. How do we know not locking down doesn't lead to apocalypse? Sweden. How do we know infections and deaths don't keep on going until lorry parks are rammed with coffins? Sweden. How do we know our health service wouldn't have been overwhelmed absent a lockdown: Sweden. Look: no lockdown, no apocalypse. But for some reason I can't quite fathom Sweden doesn't get a single mention in his article.
He says he "cannot see a reason" why the growth rate of deaths in early April "wouldn't have continued". Again, may I point you to Sweden? And also, Professor Carl Heneghan, who pointed out back in April that the deaths in London peaked way too soon for the lockdown to be credited with bringing the epidemic under control. Even Chris Whitty has acknowledged this. As in other places, it appears to have reached a natural limit (arguably helped by the pre-lockdown voluntary social distancing).
Against the idea of people choosing their own level of risk, he argues that all older people are more vulnerable to some degree and we can't protect them all – parents of teenage children, for instance. It seems that no level of risk is acceptable to him. He concludes by arguing that "winter is coming, and if we want open schools and a half-normal life, and not have friends and relatives choking their last in ICUs, then there will have to be trade-offs".
It is illuminating to see the statistically illiterate risk-aversion of the lockdown zealots spelled out so clearly. For all the suspicions about the cynical motives of those pushing the lockdown line – and I don't doubt there are some who have no intention of letting a good crisis go to waste – it shows that many are just blocking out the evidence that counters their entrenched positions. They genuinely believe that going back to normal would lead to a new wave far bigger than anything we (or anyone) has seen so far, and that therefore all the pain is worth it. How do you break through such delusion?
Stop Press: According to YouGov, public approval of the Government's handling of the crisis is at its lowest point so far: -33 compared to -18 last week. The testing fiasco must be a big part of that, given the Government's repeated claim that mass testing is the way out for the UK. (Demand for tests now that schools are back outstrips supply three to four times over.) Recent Government focus groups reportedly discovered that a common complaint is the lack of a long-term plan for Covid. No kidding. What is the plan, Boris? Intermittent lockdowns to "control" the virus until we have a vaccine? But even the WHO has warned a vaccine is unlikely to be a silver bullet. Perhaps plummeting public support will focus the minds.
A University Worse Than Cambridge on Covid?
Following our story yesterday about Covid prison camp Trinity College Cambridge, a reader has been in touch about similar goings on across the Irish Sea.
Something similar has just happened in the University of Galway in Ireland. Simeon Burke a 2nd year Law Student from the County Mayo town of Castlebar stood against it.

Students at NUI Galway have been informed they must sign a pledge called the 'Community Promise' or be thrown out of the university.

This pledge means signing away your rights, disclosing personal health data, getting a #COVID19 test if instructed, and 'changing your behaviour'.

Simeon Burke has managed to get the University authorities to tone down the strength of the demands. Earlier this week when asked to comment, a spokesman for NUI Galway confirmed the community promise was now a "voluntary public commitment" and separate to registration.

I think the advocates for liberty at Trinity College, Cambridge should take heart, and perhaps might even benefit from contacting directly Mr Simeon Burke. His Facebook page is here and his Twitter feed is @voteforsimeon.
When Will the Government Take Pre-existing Immunity Seriously?
A brilliant piece appeared in the Telegraph yesterday by Professor Michael Levitt and colleagues giving the most convincing explanation yet as to the behaviour of the virus around the world. Entitled "Let's stop the continued self-destruction and test for Covid immunity", it boasts an impressive list of authors. Alongside Michael Levitt (Nobel laureate and Stanford Professor) there is: Dr Uri Gavish, bio-medical consultant; Professor Udi Qimron, Head of Clinical Microbiology and Immunology at Tel Aviv University; Professor Eyal Shahar, epidemiologist at the University of Arizona; and Dr Ifat Abadi-Korek, Research Director at the Assuta Medical Center.
Clinically skewering the implausible theories of the lockdown zealots, they write:
China, a country of almost a billion and half people, eventually registered less than 5,000 deaths, and South Korea (51 million people) – about 300. The obvious explanation for those negligible mortality rates – highly prevalent pre-existing immunity – was widely ignored. The world chose to believe that the tough lockdown in Wuhan, along with restrictions in other parts of China, somehow eradicated the virus.

The miracle in South Korea was explained by extensive testing and contact tracing, which wondrously succeeded, for the first time in medical history, to arrest the spread of a respiratory, often asymptomatic, infection. Over 125 million Japanese would later see about 1,500 deaths, with neither lockdown nor much testing. That was explained by order and discipline, or face masks, or bowing instead of hand shaking.

By the beginning of April, comprehensive PCR tests for COVID-19 were conducted in small confined populations, such as naval and cruise ships. The fraction of infected people often did not exceed 20%. Given the rapid spread of the infection in these environments, it was far more likely that testing was conducted after the maximal rate of infection had been reached rather than, say, when the outbreak just started.

Similarly, an antibody survey in early April in the town of Gangelt, Germany found that only 14% had been infected. Again, pre-existing immunity was the most likely explanation.
They go on to examine instances where the antibody rate has been found to be above 20%, attributing them to poor living conditions weakening the immune system enough to mean even those with pre-existing immunity are infected sufficiently to produce antibodies. They conclude:
Any rational government should urgently invest effort in conducting surveys of cross immunity and other types of preexisting cellular immunity, which cost next-to-nothing compared to the funds spent on PCR testing, contact tracing, and of course, lockdowns.

In short, it is extremely likely that most of us are at least partially immune to COVID-19. Let's accept this fact and try to quantify it. Continued self-destruction is a bad alternative.
Well worth reading in full.
The Vaccine Swindle
Lockdown Sceptics reader Barry Norris was on Sky News this week talking about the problems with pinning all our hopes on a vaccine. He's also written a blog series about it.
There is a widespread and dangerous assumption that a return to normality will only be possible with – and will immediately follow – the approval of a SARS-2/Covid vaccine. Economic destruction from needless lockdowns was a direct consequence of the initial misdiagnosis of Covid as a second "Spanish Flu". Now in the absence of a credible escape route from their Covid infection suppression policy, the same blundering governments – led by the wrong scientific advisers – look to a vaccine as an alluring overnight solution. This is at best naïve, probably preposterous, and in the hands of policy makers – deep in a lockdown hole of their own making – invites further disaster. In short, these great expectations for vaccines threaten more hard times ahead.

Covid has always been uniquely unsuited to a vaccine solution: it is relatively harmless for most of the population (hence the dubious necessity for mass vaccination) but poses a statistically significant mortality risk for a small cohort of the population with impaired immune systems, evidenced not only by the median age of death (82 years) but more significantly, the presence of comorbidities (90%+ cases).1 Vaccines are designed to elicit a specific antibody response from the immune system: it is widely recognised that their efficacy is significantly diminished in the old and sick.2 A Covid vaccine has therefore always been most likely to boost the immunity of the population who were only ever at risk of an asymptomatic infection, with the additional risk for previously healthy adults and children of unknown potentially severe vaccine side-effects, particularly antibody dependent enhancement (ADE).3

Although I do not consider myself an "anti-vaxxer", I will be content to be at the back of the queue for any SARS-2/Covid vaccine.
Worth reading in full.
"Government are using a COVID-19 test with undeclared false positive rates"
Dr Mike Yeadon appeared on talkRadio yesterday to discuss the problems with the PCR test.
And Toby appeared on the same station talking about his recent confession that he was wrong to back Boris.
Round-Up
Theme Tunes Suggested by Readers
One today: "Everything I want To Do Is Illegal" by Massacres.
Love in the Time of Covid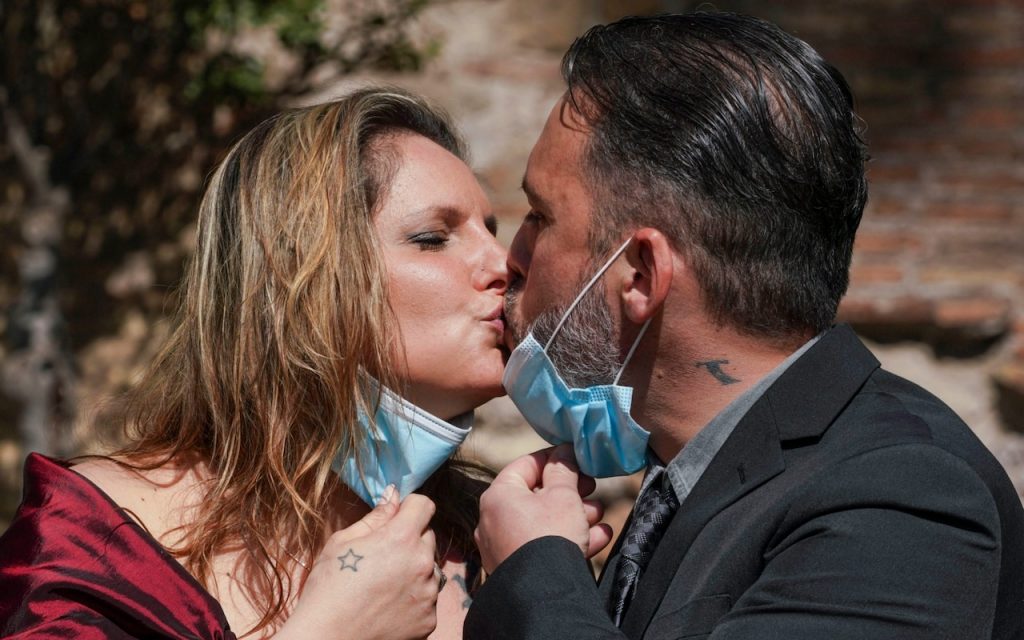 We have created some Lockdown Sceptics Forums, including a dating forum called "Love in a Covid Climate" that has attracted a bit of attention. We've also introduced a section where people can arrange to meet up for non-romantic purposes. We have a team of moderators in place to remove spam and deal with the trolls, but sometimes it takes a little while so please bear with us. You have to register to use the Forums, but that should just be a one-time thing. Any problems, email the Lockdown Sceptics webmaster Ian Rons here.
"Mask Exempt" Lanyards
We've created a permanent slot down here for people who want to buy (or make) a "Mask Exempt" lanyard/card. You can print out and laminate a fairly standard one for free here and it has the advantage of not explicitly claiming you have a disability. But if you have no qualms about that (or you are disabled), you can buy a lanyard from Amazon saying you do have a disability/medical exemption here (takes a while to arrive). The Government has instructions on how to download an official "Mask Exempt" notice to put on your phone here. You can get a "Hidden Disability" tag from ebay here and an "exempt" card with lanyard for just £1.99 from Etsy here.
Don't forget to sign the petition on the UK Government's petitions website calling for an end to mandatory face nappies in shops here.
A reader has started a website that contains some useful guidance about how you can claim legal exemption.
And here's a round-up of the scientific evidence on the effectiveness of mask (threadbare at best).
Unmasked
Toby's friend Roger Bowles, with whom he made a 15-minute film about Brexit in 2016, is making a documentary about Covid called Unmasked: The Virus and the Disease. He's looking to include stories from ordinary people – like you and me, dear reader – about how they've been affected by the pandemic. Message from Roger below.
Unmasked: The Virus and the Disease will be a feature-length documentary that will follow the progress of Corona from its sensational debut in January as the only player on the world stage, through those salad days of early Lockdown and clapping the NHS, and into the autumn as we try to navigate our way through contradictory rules and ranks of "Covid Marshals" towards our doubtful economic future. The narrative will be told through contributions from experts, footage from the mainstream and alternative media, and – crucially – through the stories and experiences of ordinary people.

We are seeking contributors who are willing to speak on camera about their experiences, particularly the impact that Lockdown and other measures have had on them or their loved ones. All submissions will be dealt with in strict confidence and if it is necessary to protect identities we will do so.

We are also looking for material – video, photos, letters, emails, recordings – that evoke the strangely heightened experiences of this socially distanced year.

The film's tone will be reflective and, where possible, lighthearted, seeking to balance the seriousness of the main theme, so we are looking for uplifting stories too.

As we move around the country filming over the next few weeks we will be putting out calls for certain kinds of stories or material, or announcing that we are visiting particular places. It would be hugely helpful if you could follow us, like our posts and tweets, comment, and share them if you can.

I've already set up a Website, as well as Facebook, Twitter and YouTube channels. I've also set up a GoFundMe if you would like to help finance the film.
Shameless Begging Bit
Thanks as always to those of you who made a donation in the past 24 hours to pay for the upkeep of this site. Doing these daily updates is hard work (although we have help from lots of people, mainly in the form of readers sending us stories and links). If you feel like donating, please click here. And if you want to flag up any stories or links we should include in future updates, email us here.
And Finally…