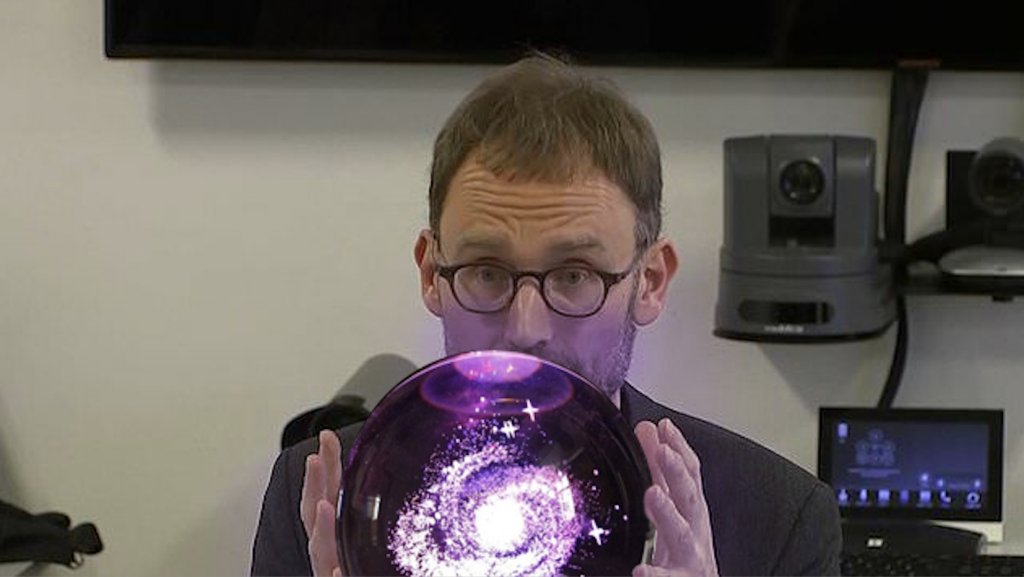 There follows a guest post from our in-house doctor, formerly a senior medic in the NHS, who says the widely trailed tsunami of hospitalisations has not only failed to arrive after 'Freedom Day', but we seem to be on the downslope of the 'third wave'.
The philosopher Soren Kierkegaard once remarked: "Life can only be understood backwards, but must be lived forwards." I have been reflecting on that comment, now we are three weeks since the inappropriately named July 19th 'Freedom Day'. Readers will remember the cacophony of shrieking from assorted 'health experts' prophesying certain doom and a tidal wave of acute Covid admissions that would overwhelm our beleaguered NHS within a fortnight. Representatives from the World Health Organisation described the approach as "epidemiologically stupid". A letter signed by 1,200 self-defined experts was published in the Lancet predicting imminent catastrophe.
Accordingly, this week I thought I should take a look at how the apocalypse is developing and then make some general observations on the centrality of trust and honesty in medical matters.
Let's start with daily admissions to hospitals from the community in Graph One. Daily totals on the blue bars, seven-day rolling average on the orange line. Surprisingly the numbers are lower than on July 19th. How can that be?
Perhaps there are more patients stacking up in hospitals – sicker patients tend to stay longer and are hard to discharge, so the overall numbers can build up rather quickly. So, Graph Two shows Covid inpatients up to August 5th. Readers should note that Graph Two includes patients suffering from acute Covid (about 75% of the total) plus patients in hospital for non-Covid related illness, but testing positive for Covid (the remaining 25%). How strange – numbers seem to be falling, not rising. This does not fit with the hypothesis – what might explain this anomalous finding?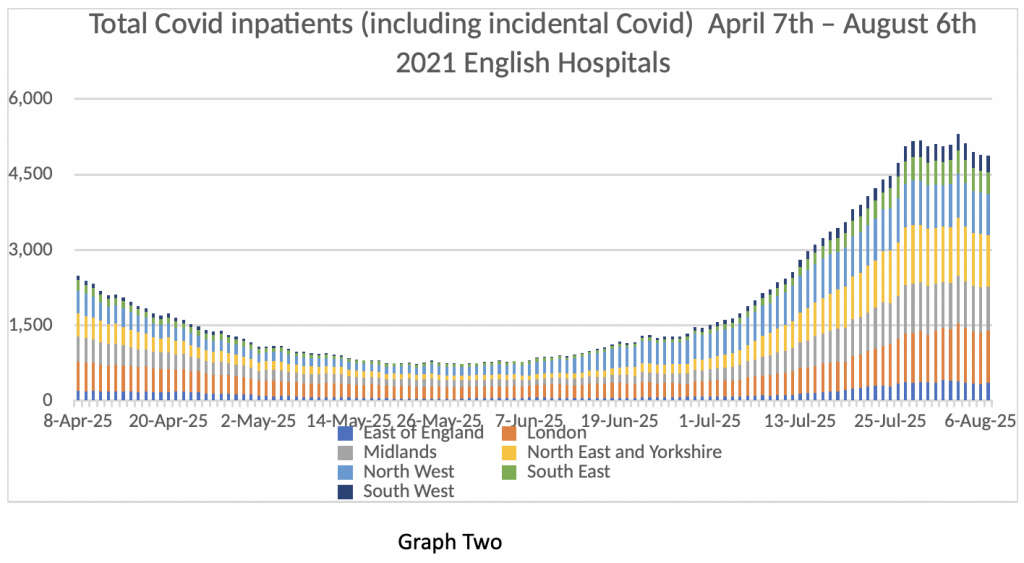 Maybe the numbers of patients in ICU might be on the increase – after all, both the Beta variant and the Delta variant were said to be both more transmissible and more deadly than the Alpha variant. Graph Three shows patients in ICU in English Hospitals up to August 5th. It shows a similar pattern to Graph Two – a small fall in overall patient numbers in the last two weeks. I looked into the Intensive Care National Audit and Research Centre ICU audit report up to July 30th. This confirms the overall impression from the top line figures. Older patients do not seem to be getting ill with Covid. Over half the admissions to ICU with Covid have body mass indices over 30. Severe illness is heavily skewed to patients with co-morbidities and the unvaccinated. Generally speaking, the patients have slightly less severe illness, shorter stays and lower mortality so far.
Finally, we look at Covid related deaths since January 1st, 2021, in Graph Four. A barely discernable increase since the beginning of April.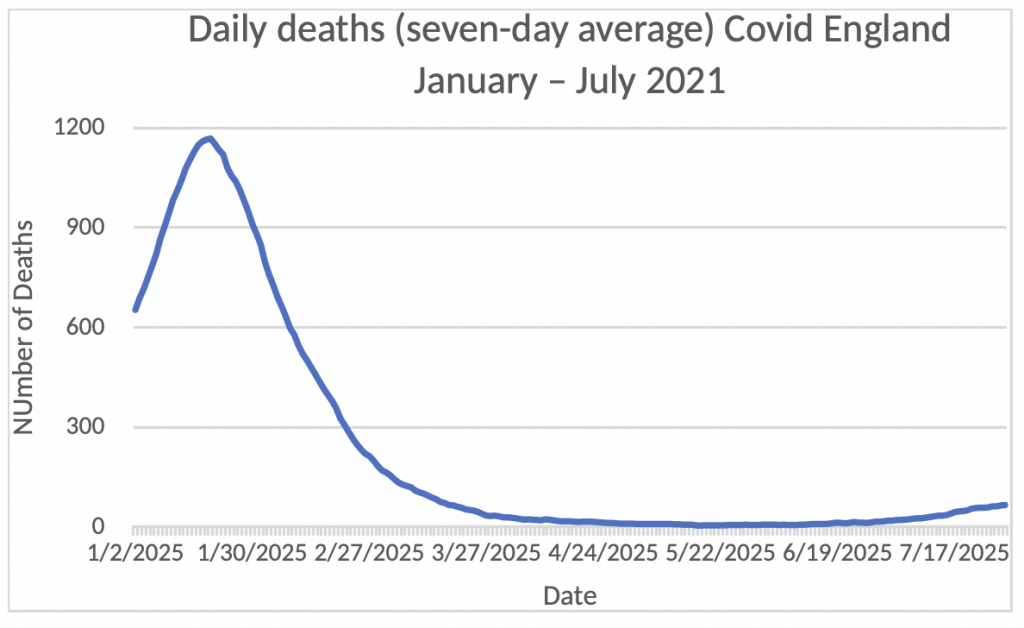 So, whatever is going on with respect to the progress of the pandemic, the widely trailed tsunami of hospitalisations has not arrived yet – in fact, we seem to be on the downslope of the 'third wave'.
The Figures Don't Match Up To the Fear, a Doctor WritesRead More