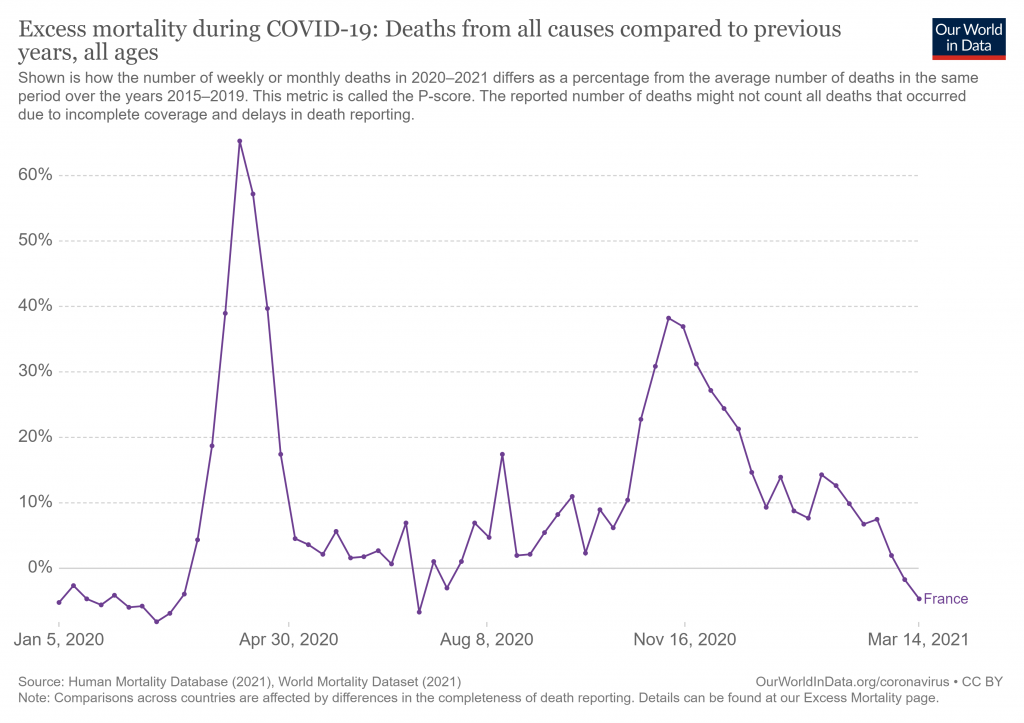 Despite the clear evidence from America of states without restrictions experiencing no worse (and often better) outcomes than states with restrictions, the case for lockdowns continues to be pressed, with proponents pointing to the surges in France (which has just entered another lockdown) and across Europe, as well as in Brazil. But are things actually as bad as they're claimed by the lockdown zealots?
Europe's spring surge, which appears to be easing off now, has been driven in part by an increase in testing. France, for instance, has been spiking in positive cases.
But it is also ramping up testing.
The positive rate is therefore largely flat.
Pseudo-Epidemic in France and Sweden as Deaths Drop Below AverageRead More