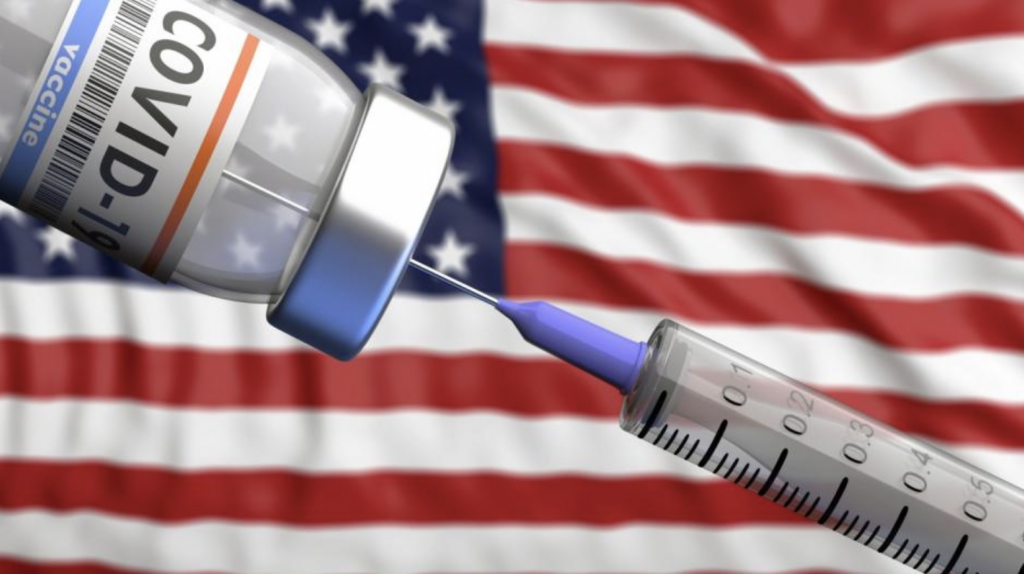 Reports of low Covid vaccine uptake have mainly come from the Continent in recent months – largely due to fears about the AstraZeneca vaccine's links to blood clots. But vaccine hesitancy now seems to be spreading in America, where a number of states say they are running out of people willing to take a Covid vaccine.
On Tuesday, Federal health agencies called for the rollout of the Johnson & Johnson (J&J) vaccine (which has already been given to nearly seven million Americans) to be paused immediately due to some recipients developing rare blood clotting disorders within two weeks of being vaccinated. The vaccine is also under investigation by Europe's medicines regulator. Cases of blood clotting among those who have received the J&J vaccine are likely to have contributed to vaccination refusal rates in the US, in the same way that similar fears regarding the AZ vaccine have added complications to Europe's rollout. The Mail has the story.
The U.S. supply of Covid vaccines is beginning to rapidly outpace demand, as appointments remain unfilled across the country and states say they are running out of people willing to get the shots.

As of Friday, 49% of U.S. adults had received at least one vaccine dose…

Health officials have suggested that the country needs to achieve a vaccination rate of 70% to 90% to achieve coronavirus herd immunity, the point at which a virus no longer circulates freely because it cannot find susceptible hosts…

On Friday, Pennsylvania Governor Tom Wolf issued a desperate plea for residents to get vaccinated, as clinics in the state reported hundreds, if not thousands, of available appointments that were not being filled each day…

She said the fact that nearly half of Pennsylvania's nursing home workers have declined the vaccine is further evidence of "how far we have to go and how much of a challenge overcoming this vaccine hesitancy will be in the near future".
Vaccination rates are so low in some states that their leaders are considering various "creative" ways of increasing uptake.
Louisiana has gotten creative in its vaccine push, with brass bands playing at a 24-hour drive-thru coronavirus vaccine event, and doses delivered to commercial fishermen minutes from the docks…
U.S. States Say They Are Running Out of People Willing to Take a Covid VaccineRead More