Last month, leading SAGE member and renowned Communist Susan Michie caused a stir (among sceptics, at least) by suggesting that mask-wearing and social distancing should become part of our "normal" routine behaviour and stay in place "forever". Unfortunately, her view is not quite as fringe as we might hope.
New polling by Ipsos MORI for the Economist suggests that a high percentage of Brits believe a number of lockdown restrictions should stay in place "permanently", including nighttime curfews (19%), travel quarantine (35%), and face masks (a whopping 40%!). Well over 40% of Brits also believe that only those who have been vaccinated against Covid – and are able to prove it – should be allowed to travel abroad ("permanently").
Matthew Holehouse, a British Politics Correspondent at the Economist, says this could be an anomalous result because we're living through a "very strange time for public opinion": "Do some people struggle to differentiate how they feel now from how they'll feel once covid is gone?" Either way, the results are alarming.
The write-up from the Economist is worth reading if you can get past the paywall.
Stop Press: There's bad news from YouGov, too. Its latest polling suggests that more than one-fifth of Brits are "very nervous" about lockdown restrictions ending and more than 50% are either "very nervous" or "fairly nervous".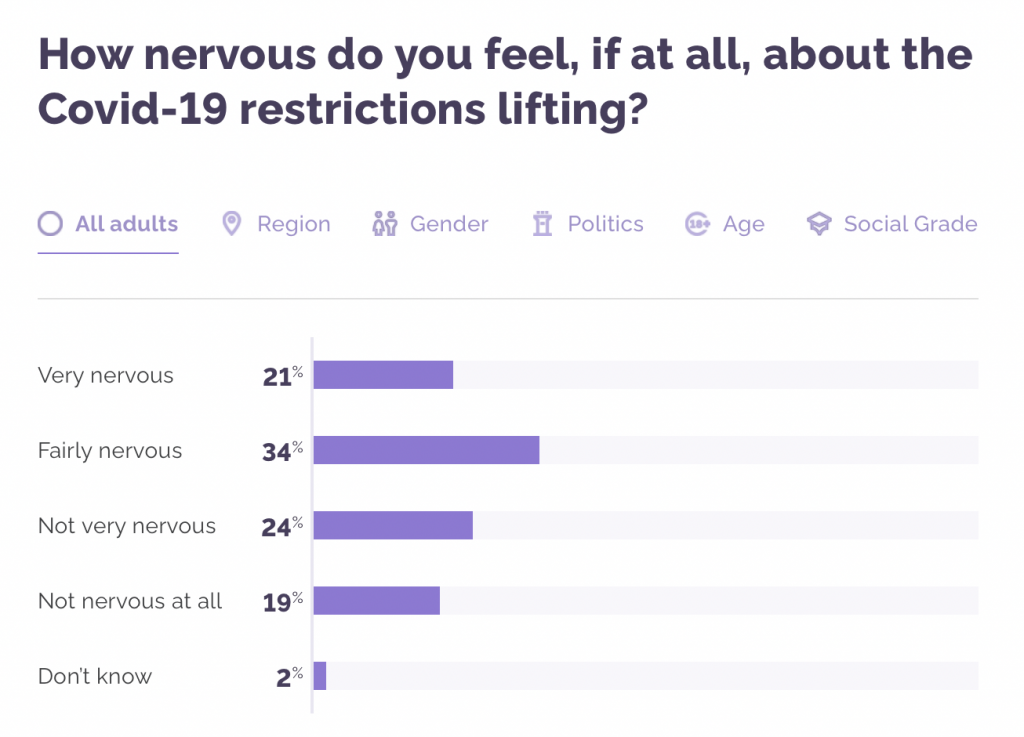 What kind of nation have we become?
The YouGov findings are also worth viewing in full.