Teachers Urged to Give Up Part of Six-Week Summer Holiday
A cross-party group of former education ministers is urging teachers to give up some of their six-week summer holiday so schools can reopen in September, according to Sian Griffiths in the Sunday Times.
Five former education secretaries have backed a plan to get all children back to class in September, including a demand that teachers curtail their six-week summer holiday to deal with the "national emergency".

Under the plan, put together by Lord Adonis, a former Labour minister for schools, the Government must confirm the social-distancing rules, appoint a national director of school operations to oversee safe reopening, and bring back teachers in August to get schools ready.
Hang on, I thought, when I read that. Haven't we already got a "national director of school operations" in the form of Education Secretary Gavin Williamson? But as the Mail reports, he may be for the chop.
Mr Williamson's soft approach with the teachers' unions had damaged his reputation.

"Gavin played nicely with the unions in the hope that they would sign up, and they didn't. People in there [Downing Street] know how you take on the teaching unions and beat them," they said.

The swipe is a reference to No 10 chief Dominic Cummings's previous role as an adviser to Michael Gove at the Department for Education, when he branded the teaching establishment "The Blob" and forced through reforms.
Needless to say, the proposal that teachers should cut short their holidays has not gone down well with the teaching unions.
Kevin Courtney, co-General Secretary of the National Education Union, said he supported much of the plan.

But in a sign of the resistance the Government faces he added: "I do not think that it is sensible asking people to give up their contractual holiday. Teachers have been working really hard in this period."
In other words, he supports the plan apart from the bit that would make it work.
The teaching unions have won every battle they've engaged in so far during this crisis – one of the reasons Williamson is in trouble. As someone who has debated Kevin Courtney many times, I can confirm that he's an agile, formidable opponent. The chances of schools reopening in full in September are slim.
In other news, Matt Hancock has hinted that pub customers will be expected to provide their contact details in an electronic register so that they can be traced if it emerges later that someone infected was in the venue. Customers will be advised to order using an app, stand as far apart as possible, face away from each other where they can, and prefer outside spaces.
Sounds like a barrel of laughs.
Where Does Coronavirus Rank in the Pandemic League Table?
Interesting table on Simon Dolan's twitter feed showing how few people COVID-19 has killed compared to other killer viruses.
Of course, lockdown zealots will say, "Ah yes, but the reason Covid has killed so few people is because governments around the world very sensibly locked up their citizens at the height of the pandemic."
But as we know, there's little evidence the lockdowns have done anything to interrupt the progress of the pandemic, with infections rising and falling in each country according to the same pattern, regardless of whether or not that country locked down or how severely.
Disappointing not to see the influenza pandemic of 2017-18 in the table. In Germany, for instance, the coronavirus epidemic, which Angela Merkel described as the worst crisis to afflict the country since the Second World War, has killed less than a third of the people killed by seasonal flu in 2017-18.
Has the Epidemic Really Caused PTSD?
There's a story in the Sunday Times this morning saying GPs are bracing themselves for a surge of patients suffering from Post Traumatic Stress Disorder.
The NHS faces a "huge surge" in Britons suffering anxiety, depression and post-traumatic stress disorder as a result of the coronavirus pandemic, according to the country's top family doctor.

Months of isolation, economic devastation and the loss of relatives, friends and colleagues to the disease is wreaking havoc on the nation's mental health, said Dr Martin Marshall, chairman of the Royal College of General Practitioners (RCGP).

More than 50,000 family doctors are being issued with guidance to help them detect post-traumatic stress disorder (PTSD) triggered by the pandemic. Dr Jonathan Leach, a retired colonel who has supported thousands of veterans, helped draw it up.
I can understand why being locked in your home for three months would cause some people to suffer from anxiety and depression, particularly for teenagers and elderly people and those living on their own. But PTSD? Isn't that something soldiers experience after being involved in frontline battle for a sustained period of time? The Sunday Times thinks the "surge" in people presenting with PTSD will be caused by "the loss of relatives, friends and colleagues to the disease". Really?
According to the ONS, ~53,000 have died from Covid to date. That's less than 10% of the number of people who died in the UK in 2018 (616,000) and, as Neil Ferguson has conceded, up to two-thirds of the people who've succumbed to COVID-19 would have died anyway this year, so the total number of deaths in 2020 may not be much larger than it would have otherwise been. And worth reminding ourselves that the average age of those who've died from the virus in the UK is 80.
Last time I checked, the death of an elderly relative, friend or colleague is certainly very sad.
But it doesn't cause PTSD.
Time for Racing to Resume in Full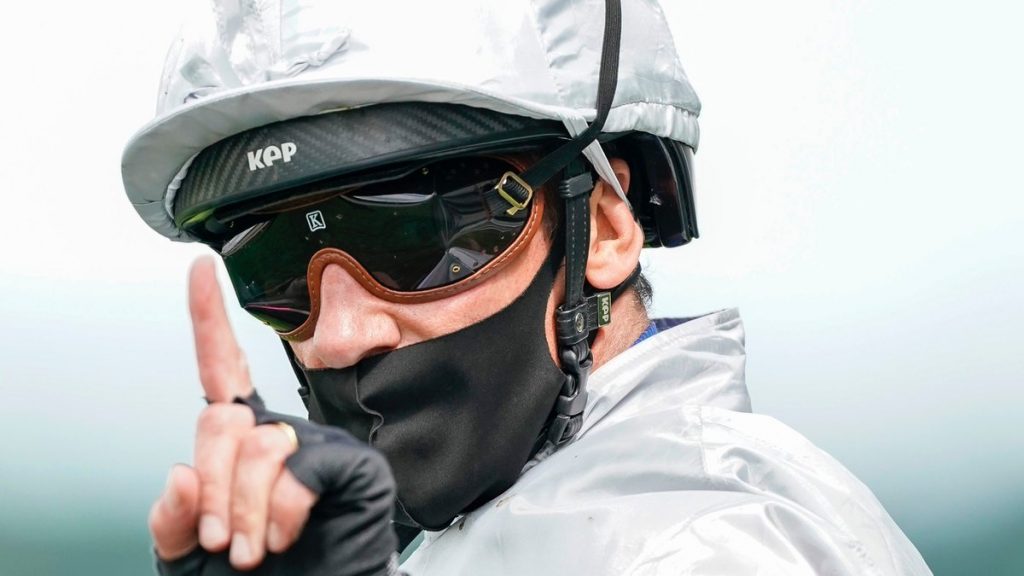 There's an excellent piece in the Telegraph today by racing correspondent Marcus Armytage, bemoaning the absurdity of the social distancing arrangements surrounding the sport.
I have to remind myself the reason owners (and racing correspondents) are not there is because, when Ascot started on Tuesday, we were only two weeks and a day into the resumption of racing and, as the first sport back, it has had no choice but to play it by the book adhering to every letter of every often-pointless rule.

The viewing figures on ITV have been excellent, pretty much double what they were last year; 1.5 million saw Stradivarius win a third Gold Cup though, incongruously, a prescient 1.8 million tuned in to see Hayley Turner win the Sandringham Stakes. Less a breakthrough for women's sport, alas, that the fact that people were switching on early for the Chase.

But while it is better than no racing, behind closed doors is not sustainable. It is no one's idea of a business model, it is expensive to run having people checked in and out of a racecourse, employing the traffic wardens of COVID-19, social distancing officers, and knocking up jockeys changing cubicles in what would otherwise be a 300-cover restaurant run by a Michelin-starred chef.

Maybe as an ex-jump jockey I am the wrong person to be talking about our risk-averse society. But never did irony hit me harder than watching this week's five-furlong sprints when you have had 20 jockeys, eight-stone wet through, going at roughly 40mph down the course on an animal weighing 80 stone in a tight bunch, every sinew, equine and human, straining right on the edge of it.
My horse – Sceptical – came third in the Royal Ascot Diamond Stakes yesterday. (Apologies to any readers who acted on that tip!) But it's time the Government started listening to this sceptical racing correspondent.
Worth reading in full.
London's Deserted Transport Network
Got a good email from a reader in London on the pitiful state of the capital's public transport network. It seems 'Project Fear on Steroids' has worked all too well.
On Thursday evening I travelled from Ladbroke Grove to Wandsworth Town for a bite with an old friend. Bus from Ladbroke Grove to High Street Ken; perhaps three others on board [it was a 452; usual capacity, if memory serves me correctly, is c.92, though that, of course, has been….."trimmed"]. A recorded msg was played twice during the six or seven minutes that it took to reach the last stop on Ken Church St before High St Ken. Given that I was holding a handkerchief loosely to my mouth (but not my nose, through which I breathed), I wondered if they were for my benefit.

High St Ken Tube Station – shortly after 8pm: effectively deserted. One other person waiting for the Victoria-bound Circle Line. Further announcements that face-masks must be worn on public transport and in the station (which, as you may know, is refreshingly open to the elements). Three, perhaps four, perhaps five people, self included, on the Tube. Perhaps one or two more boarded before we reached Victoria, but successive stations were effectively deserted.

More announcements insisting that face-masks were compulsory on public transport and in the station greeted me at Victoria, which usually looks as though it's about to feature in a documentary about global overpopulation. Deserted – bar perhaps half a dozen travellers, abundant masked staff and three prominent Plods (unmasked).

About five or six people on the train to Clapham Junction (which had something like a dozen carriages; it was one of those Victoria trains destined for the south coast). Remarkably, it had a guard on board – normally as a rare as rocking-horse shit. Yes, more recorded announcements about the necessity of wearing a face-mask. By this stage, I had a minimal, entirely pointless 'mask' on, which I wore on my chin, allowing me to breathe freely through mouth or nose as mood dictated.

Clapham Junction was, of course, as deliciously windswept as it always is. But that didn't silence the inevitable recorded announcement that face-masks were to be worn on public transport and in the station. About half those waiting for a train – of whom there were perhaps twenty or thirty – complied. Very heartening to see that some of the staff had ditched theirs entirely; others opted to wear them around their throats, several inches beneath mouth or nose.

The whole absurd pattern was repeated on the train to Wandsworth Town.

At the end of the evening, I took an Uber home: £12 and 20 minutes. Why would anyone, other than the destitute, ever travel by public transport again?
Regrettably, I had to point out to this reader that face-masks are supposed to be mandatory on Uber too.
Why the Left Should Oppose Lockdowns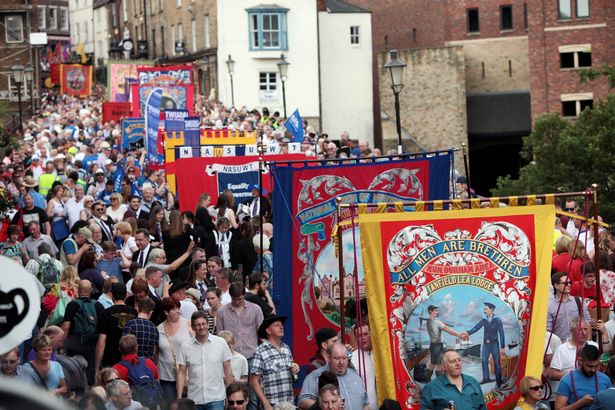 A reader in Australia called Phil Shannon has sent me a great piece about why the left should oppose lockdowns. It started out as a comment on "The Left-Wing Case Against Lockdown" by Alexis FitzGerald (see right-hand menu), but then blossomed into a fully-fledged blog post. Phil is a bona fide leftie – you can see his blog here, which is called "green left". I'm sure a lot of other old-fashioned lefties are feeling the same.
Here's a taster:
The ideological failings of the left on lockdown are accompanied by a pronounced tendency to behave in politically-revealing stylistic ways, including:

* Belligerence: Converse with most lockdown leftists and you will be struck by their hostility to sceptical views and their lack of respect for the holders of those views. Calm discussion of evidentiary and political differences on lockdown has been replaced by the left's need to beat down lockdown apostates in heated argument, not with better ideas but with belligerence. In politics, as in fashion, 'the style is the man' and the lockdown/woke left's antagonistic and intimidating behaviour reflects poorly on a political grouping that claims to value liberalism, tolerance and 'diversity'.

* Straw Men: Say that lockdown doesn't work and is worse than the disease and the sceptic will swiftly be accused of being a callous granny-killer, a moral monster who places 'money' ahead of 'lives', and profit over people (cf. the facile "No life is worth losing to add one more point to the Dow" of Joe Biden, or the rhetorical doing whatever it takes to "save just one life" homily of New York governor, Andrew Cuomo). Setting up straw men (lockdown sceptic = murderer) to knock down is so much easier than respectfully contesting an exchange of ideas or exploring strategies such as demographically-targeting the vulnerable for protection from the virus.

* Smear by association: Oppose the lockdown? Why, says the lockdown leftist, you must be one of those kooky 5G conspiracists or whatever. Case dismissed. Yes, it is true that some strange political life-forms attach themselves to the fringes of lockdown scepticism. But neither is the left free from a history of its own unwanted and unattractive political relatives, particularly the wild and fundamentally anti-democratic anarchists, up to and including the Antifa goons and Extinction Rebellion loons. Guilt-by-association is a tawdry debating gambit whether used by left or right. Neither the left nor the right can enforce an ideological purity test to control who marches under their banner. There is not much either can do about the loose threads in the great tapestry of political life.

* Virtue-signalling: Left lockdown lovers portray themselves, overtly or by implication, as a better class of person who is superior to the lockdown sceptic – intellectually superior to those they misrepresent as 'Deniers' of 'the Science' and morally superior to those whom they caricature as being more concerned with 'the economy' over health. We, say the left, may have lost a democratic national referendum or an election, but we are still better than the nativists, the xenophobes, the gap-toothed, knuckle-dragging deplorables and, now, the heartless lockdown sceptics who are prepared to cruelly cull society of its old geezers.
Antifa goons and Extinction Rebellion loons. Love it! I'm going to give this piece pride of place as a subpage of Alexis FitzGerald's essay. Please do read it in full.
A Pilot Writes
Got an email from a commercial airline pilot currently taking some time off in Italy. Hard to disagree with any of this.
I think I've worked out why the Government is ending lockdown in such a prolonged and plodding way. I had assumed it was because it was being wet, timorous and generally sheepish but now believe it's actually because it can't end any aspect of lockdown without having written the appropriate tidal wave of new regulations, recommendations and procedures. It must be very frustrating for Whitehall officials that the virus is disappearing faster than they can write all this stuff.

I heard with despair this morning that social distancing might be reduced in restaurants next week allowing restaurants to open with perspex screens between tables. I managed to escape to Italy on June 3rd, the day it opened its borders. And yet here in Italy, which is supposedly only a week or two ahead of us, there are very few obvious rules in force. People are wearing face-masks to go into shops and are using the hand wash on the way in. Otherwise restaurants are laid out in the normal way, there are no screens, there isn't tape all over the floors, and although social distancing is one metre life looks pretty normal. The Germans are now arriving in large numbers in my area on the east side of Lake Garda and I'm sure the locals will be welcoming them with huge relief. In the meantime our Government is still making up rules for the situation in the UK as if it was about two months ago.

Unfortunately, this points to a greater malaise in the UK which is our devotion to rules and procedure. We have fooled ourselves for many years that the red tape we suffer from is a result of the EU. But for a long time now we have known that we gold plate those regulations. As a pilot, it's notable that the UK is the most draconian country with its security checks at airports on crew members. Some of the checks on us are more onerous than those on passengers. Other countries reassessed their policies years ago. And of course aviation has many rules and procedures, most of which are necessary, but with a few that are not. The trouble with having unnecessary regulations and procedures is that, not only are they inefficient and counter productive in themselves, they lead to workers, the public and officials imagining other procedures that don't actually exist. These can then be justified on the basis of "safety" (or sometimes insurance) when really there is no justification at all. Our 'SOPs' (or Standard Operating Procedures) clearly contain a lot of procedures, but there is one which basically goes – "in extreme circumstances the Captain should disregard any of these procedures and do whatever he or she considers necessary to ensure the safe conduct of the flight". This is very sensible. The worst case of mindless adherence to procedure I can think of was the Grenfell Tower fire where it seems the Fire Brigade bosses stuck slavishly to the "stay put" policy when the premise for that policy was clearly redundant from the moment they arrived on the scene. The fire was not "contained".

Unfortunately, this type of procedural groupthink is very similar to the other types of left wing groupthink we're now suffering from. The trouble is, this no risk, super safe, snowflake attitude is not just a product of left wing youth. It's also a product of people sitting in offices producing unnecessary regulation and procedure simply to show that they've done something and to cover their backsides. Maybe that's why productivity is so poor in the UK. We've lost the ability to be flexible and practical. Perhaps Toby, once you've got us properly out of lockdown, sorted out freedom of speech and won the current cultural revolution you could then start on 'proceduralism' in the UK!
It isn't just Italy where life has returned pretty much to normal. Christina Lamb in the Sunday Times reports that Portugal is rather nice at this time of year too.
Unlocking the Welsh Dragon
Comedian and author Gryff Rhys Jones, who owns six holiday cottages in Wales, has added his voice to the chorus pleading with Mark Drakeford to reopen the country. According to the Sunday Times:
Like all holiday properties in Wales, the six cottages on Griff Rhys Jones's Pembrokeshire farm have been closed since late March.

"Every now and again, there's an outbreak of people saying: 'Don't come here.' People get rather furious about the idea of visitors coming to Pembrokeshire, as if in some way it's so beautiful it should be preserved only for the natives," said the actor and writer, 66, who was born in Cardiff but lives in England.

"But the unavoidable truth is that the hospitality industry for outlying areas of Britain is vital to their successful economies. It needs to be recognised and it needs to be rebuilt."
On Friday, the First Minister said Wales's five-mile travel restriction will be scrapped on July 6th and "self-contained accommodation" will be allowed to reopen a week later.
Too little, too late, Drakeford.
Lord Gumption Speaks
Lord Sumption has another great piece out today, this one in the Mail on Sunday. The headline says it all: "These people have no idea what they're doing."
Here's a taster:
Does the Government have a policy for coronavirus? Indeed it does. In fact, it has several. One for each month of the year, all mutually inconsistent and none of them properly thought through. Sometimes, governments have to change tack. It shows that they are attending closely to a changing situation. But this crisis has exposed something different and more disturbing: a dysfunctional Government with a deep-seated incoherence at the heart of its decision-making processes.
It's glorious stuff. Definitely worth your time.
I'm going to start a petition demanding that Lord Gumption chair the public inquiry into the Government's (mis)management of the crisis.
More on False Positives
A reader has got in touch following yesterday's comment from a geneticist and data scientist about the unreliability of PCR tests.
Following the critique of PCR tests by the geneticist you mentioned in your update, I just thought I'd send you this announcement from Norway's Institute of Public Health on May 25th in case you have't seen it.

"Given today's contagion situation in Norway, health professionals must test around 12,000 random people to find one positive case of COVID-19. In such a selection, there will be about 15 positive test responses, but 14 of these will be false positives."

This is also interesting and begs the question of test accuracy in the UK and therefore a potential COVID-19 death toll adjustment.
Another Petition to Sign
Please sign this petition to save the statue of Thomas Guy, which is due to be removed from St Thomas's Hospital because of his links to the slave trade. Some students have even started a petition calling for the hospital to be renamed the Desmond Tutu Hospital.
This is what the petitioner has to say:
These matters have been brought to the fore as a result of the Black Lives Matter demonstrations and the belief that Thomas Guy was involved in the slave trade and made his fortune from this. I am a consultant physician living and working in South London who trained as both a medical student and junior doctor at Thomas Guy's Hospital and hold this belief to be untrue.

Thomas Guy was a devout Christian, bookseller, astute investor and MP for Tamworth. During his life he acquired a large number of shares in The South Sea Company ( SSC ) in exchange for government debt that he held, which he was required to do. The government paid SSC shareholders a dividend and the company was granted the right by Queen Anne to supply the Spanish colonies with slaves, a right that Britain acquired under the Treaty of Utrecht (1713). He sold his shares in 1720 just before the share price collapsed in a stock market bubble, thereby making a fortune which he largely reinvested in government bonds. As these events show, he was an investor at a time 300 years ago when ethical investing was a pipe dream. He did not own slaves, nor was he a slave trader, nor did he reinvest in the SSC which continued its activities for many years after.

Subsequently, he used his fortune to build and endow Guy's Hospital for the relief of the poor and suffering of Southwark. As a consequence of his philanthropy, a world famous Hospital was created which for over 300 years has provided healthcare to South East London and has trained tens of thousands of doctors, nurses and other healthcare workers who have taken their skills and knowledge to care for the sick and needy all over the world irrespective of creed or colour. Such singular achievement should be recognised.

We ask that the absurd and shameful decision to remove his statue from public view be reversed and that any plans to rename the Guy's campus be abandoned.
This one's definitely worth signing.
Round-Up
And on to the round-up of all the stories I've noticed, or which have been been brought to my attention, in the last 24 hours:
Theme Tune Suggestions From Readers
Only one suggestion today: the theme from the Lives of Others, the cinematic masterpiece about life under the Stasi in East Germany.
Small Businesses That Have Reopened
A few weeks ago, Lockdown Sceptics launched a searchable directory of open businesses across the UK. The idea is to celebrate those retail and hospitality businesses that have reopened, as well as help people find out what has opened in their area. But we need your help to build it, so we've created a form you can fill out to tell us about those businesses that have opened near you. Now that non-essential shops have reopened – or most of them, anyway – we're now focusing on pubs, bars, clubs and restaurants, as well as other social venues. Please visit the page and let us know about those brave folk who are doing their bit to get our country back on its feet. Dont worry if your entries don't show up immediately – we need to approve them once you've entered the data.
Note to the Good Folks Below the Line
I enjoy reading all your comments and I'm glad I've created a "safe space" for lockdown sceptics to share their frustrations and keep each other's spirits up. But please don't copy and paste whole articles from papers that are behind paywalls in the comments. I work for some of those publications and if they don't charge for premium content they won't survive.
Shameless Begging Bit
Thanks as always to those of you who made a donation in the last 24 hours to pay for the upkeep of this site. It usually takes me several hours to do these daily updates, along with everything else, which doesn't leave much time for other work. If you feel like donating, however small the amount, please click here. Alternatively, you can donate to the Free Speech Union's litigation fund by clicking here or join the Free Speech Union here. And if you want to flag up any stories or links I should include in future updates, email me here. (Please don't email me at any other address.)
And Finally…
I've got a piece in the Mail on Sunday today about Oxford in the 1980s. What was it about that university at that time that produced so many of the people who dominate public life today? The photographs of Boris and others taken by Dafydd Jones, my generation's pre-eminent party photographer, are quite something.
Here's how it begins.
The pink-faced young man at the dispatch box of the Oxford Union looked slightly bewildered.

He glanced up at the packed chamber, nervously fingering his mop of blond hair, as if he'd been transported there through a window in the space-time continuum.

This was in October of 1983 and it was a "freshers' debate" , an opportunity for new arrivals to make a good impression on the senior members of the world-famous debating society. I was due to speak after this young man and had spent several days preparing.

"Can someone kindly remind me what the motion is?" he asked in an exaggerated, upper class accent. Who was this pantomime toff?

"This house would bring back capital punishment," someone cried out.

"Oh yes, right, of course," he said, ruffling his hair. Then he looked up, feigning surprise: "Crikey Moses. Capital punishment. Really? I'm not in favour of that!"

Then he ostentatiously crossed the floor, positioned himself at the other dispatch box and started denouncing the motion in what might be called the high Parliamentary style – half-serious, half-comic.

After a few minutes, as he happily demolished the case for capital punishment, the young orator interrupted himself mid-flow.

"No wait," he said. "That's actually a pretty good argument. I think I'm in favour of the motion after all!"

He then crossed the floor once again, and made an impassioned case for the other side.

The audience at the Union roared with laughter – and it was laughter of appreciation, not ridicule. There was something so winning about this befuddled yet charismatic 19 year-old that you couldn't help warming to him.