Apologies for the lateness of today's update. I've been busy setting up a GoFundMe page for the Free Speech Union's new litigation fund.
In the current climate of Maoist intolerance, the Free Speech Union is being deluged with requests for help from people all over the country. As I've been documenting in this twitter thread, dozens of people have suffered catastrophic career damage for criticising the activities of the Black Lives Matter movement, or because they haven't genuflected before it with sufficient piety, or because they're linked to someone who's criticised it.
But it isn't just BLM.
The public shaming of people who challenged the official Covid narrative in the first three months of the pandemic has now been extended to anyone who expresses the slightest dissent from progressive dogma – and people on the Left are as vulnerable as people on the Right, as we've seen with the recent mobbing of JK Rowling. It's as if the line you're expected to remain on the right side of has suddenly lurched violently to the left, with people finding themselves being cancelled for saying something that would have been perfectly fine two weeks ago.
We need to put a stop to this madness.
Freedom of expression is legally protected in Britain, but that's often forgotten by private companies and public organisations when they come under pressure to get rid of someone who's said something people don't want to hear. Faced with an angry mob on social media, the directors and trustees nearly always cave in, firing the heretic in question or forcing them to resign. Due process is forgotten and people's careers and reputations are destroyed.
One of the best ways to protect people from mob justice is to let their bosses know that there is an organisation out there that will stand up for people's speech rights in the courts. That's where the FSU litigation fund comes in.
We are currently engaged in legal battles on a number of fronts:
We've sent a Letter Before Action to Ofcom, telling the broadcast watchdog we will apply for a Judicial Review of its coronavirus guidance unless it withdraws it. That was the document it invoked when it reprimanded ITV and London Live for broadcasting comments by Eamonn Holmes and David Icke that challenged the Government's official narrative about COVID-19. This is a particularly egregious violation of free speech, given that the official narrative has often proved to be wrong, such as the advice issued to hospitals by Public Health England on February 25 that it was safe to discharge elderly patients into care homes without testing them first to make sure they didn't have COVID-19. According to the latest report, hospitals discharged 25,000 patients to care homes without testing them for COVID-19 at the peak of Britain's epidemic in March and April.
We've written to the Isle of Man's Communications Commission demanding it drops its investigation of Stu Peters, a Manx Radio host who was suspended when a local advertiser pulled its sponsorship after he challenged the concept of "White Privilege".
We've said to Change.org that unless it reinstates a petition by the feminist campaigner Posie Parker, urging the Oxford English Dictionary not to change its definition of "Woman", we will take it to court.
That's just a handful of the cases we are fighting and over the coming weeks and months we expect to be involved in many more. The FSU has a Legal Advisory Council that includes many prominent barristers who donate their time for free, but going to court is expensive and we can't afford to continue entering the fray without additional funds.
Our work ranges from defending individuals who have been hung out to dry after expressing a controversial opinion, to scrutinising state institutions that disregard their own rules and their duty to the public. Any donations we receive will be ring-fenced for the sole purpose of paying our legal costs.
As George Orwell said, "If liberty means anything at all, it means the right to tell people things they do not want to hear."
It's more important now than ever to stand up for that right. If you'd like to donate, you can do so by clicking here.
Latest on Simon Dolan's Legal Challenge
The Government responded to Simon Dolan's Judicial Review of its decision to lock the country down on March 23rd with a 58-page defence today.
The government has instructed their top lawyer to fight this tooth and nail in the courts – Sir James Eadie QC – who helped the Government in its fight against ISIS bride Shamima Begum. He is joined in this fight by some of the finest young lawyers in the UK.
Simon Dolan says:
The Government's response is to call the claims we are making absurd claims. It has taken the instruction of one of the top QCs in the land and three barristers to come up with this response.

It says it is nonsensical for us to say that schools were closed, because they remained open for key workers and there had only been a "request" that schools should shut their doors to other pupils, yet the PM and Williamson both announced on March 18th that "schools will remain closed until further notice".

They have also tried to convince themselves that closing schools is not a breach of the human right to education. They should try telling that to the families left high and dry and the pupils who won't have seen a teacher for at least six months by the time they return next year.

Boris Johnson and his blundering bunch are firmly locked into this mode that it has been a success and done everything right.
As always, you can donate to Simon Dolan's crowdfunder here. Now up to around £175,000. And check out Dolan's embryonic political campaign organisation, Keep Britain Free. Looks promising…
Staggers In-House Doctor On the Money
Interesting piece in the latest New Statesman by its resident doctor, Phil Whitaker. It discusses the emerging evidence for pre-existing immunity to COVID-19 thanks to past exposure to other coronavirus infections (e.g. colds). Of course, like any self-respecting Staggers writer he manages to end on a gloomy note, despite the fact that he's hit on one of SAGE's fallacious assumptions, viz. that there was "no immunity in the population". Worth remembering that around 1,200 of those on the Diamond Princess were infected but only a sixth were symptomatic.
Here's a key quote from the article:
Initially, modelling of the pandemic assumed no immunity in the population: were that to be the case, the tens of millions of infections needed to achieve herd immunity would be unconscionable given an infection fatality rate (IFR) of 0.5 to 1%. But if a substantial bulk of the public has cross-immunity, we may already be near the point at which COVID-19 will lose its sting.
Okay, he's over-estimated the IFR – it's 0.25%, doc – but worth reading in full nevertheless.
Magical Thinking
I got an email from an economist making a good point:
The lockdown zealots' lack of causal logic drives me nuts. The world is doomed so we must lock down; the only reason the world didn't end was because we locked down; so therefore we must lock down forever. Magic without causal inference.

One of the reasons that modern medicine began to pull away from magic and superstition was because it came to understand the importance of establishing causality. Just because Y happens after X does not mean that X causes Y.
Why Mass Gatherings Won't Spread the Virus – if the Cause is Progressive
This spoof YouTube video featuring "global scientist" Mark Diamond, explaining why he was shaming people for leaving their homes last month but is now chastising people for not participating in mass protests, is very funny.
Incidentally, the arguments Diamond makes sound exaggerated, but some of them are uncannily similar to the arguments made by these woke epidemiologists and public health experts in the Guardian.
New Passport? Forget About It
I got an email from a reader yesterday about the difficulties of applying for a passport in contemporary Britain. Forget about getting a nice new blue one. You just can't get one.
Anyone whose passport is about to expire, has expired recently, or one of their children's, is trying to get a first passport or needs their existing details changed will have noticed the plethora of exhortations on the HM Passport Office website not to apply. It says:

Do not apply unless you need a passport urgently for compassionate reasons, for example if a family member has died, or for government business.*

The reason is that the passport offices are operating on skeleton staffing. Mine didn't expire till Easter 2021 but would have been useless for many destinations from September on. We have family stuck in Vietnam and a grandson there we've never met so we hope to go by the end of the year to help them pack up and leave. I decided to send it off, a passport officer on their advice line saying plenty of people were applying anyway but it would take ages. Since no-one's going anywhere for the moment it didn't matter. After entering limbo for over 5 weeks, my new passport was suddenly approved, printed and sent, and it arrived just under 6 weeks after applying.

Turns out there's been a sudden resumption in the online renewals service, with a dramatic acceleration in turn-around, presumably because staff have started to go back to work and facing a mounting backlog of applications no doubt as a result of frustrated would-be travellers determined to have up to date documents in place.

That's the good news. The bad news is that it seems anyone applying for a first passport for themselves, or a child, or any renewal that requires human intervention is still much slower or even not happening at all. The same goes for anyone stuck abroad with an expiring passport – all the visa application centres that process UK passport applications abroad are all closed. People with expiring passports and working abroad who need to renew work permits and the like may find the UK government has made an arrangement with the country concerned to accept expired passports up to the end of 2021 as acceptable evidence of identity.

As for my grandson in Vietnam, his first passport application was suspended in March. The Passport Office has all his birth evidence documents which have been gathering dust since then. Thanks to the lockdown there must be thousands of other UK citizen children abroad like him without travel documents or any immediate prospect at the moment of getting them.
No "Second Wave" in the US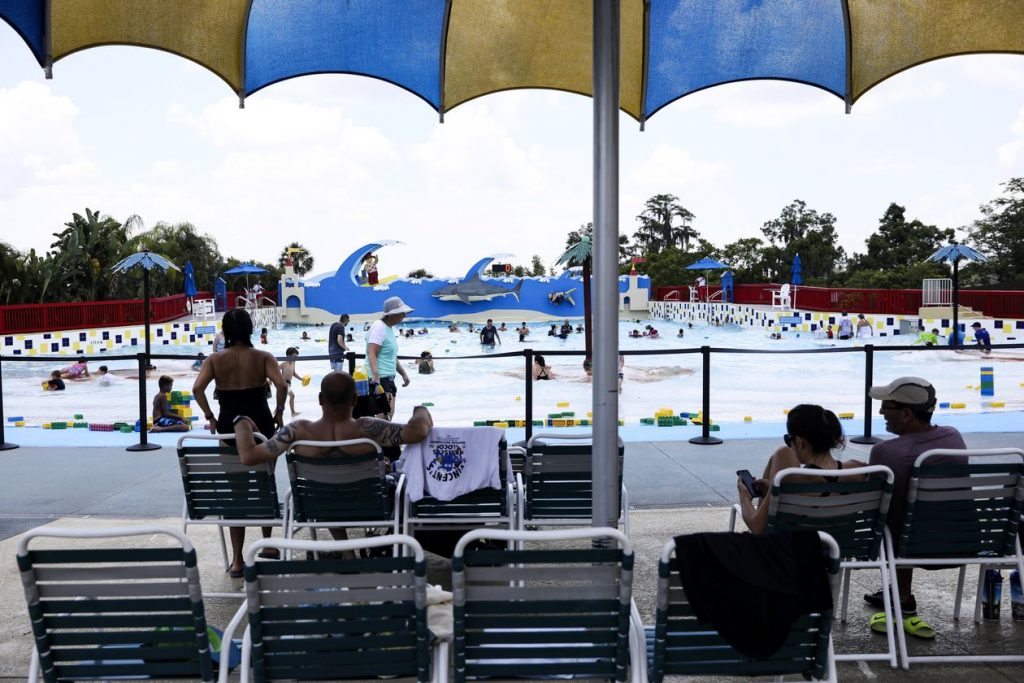 There's a good piece in the Wall St Journal about why stock market anxiety over a "second wave" in the United States is misplaced.
Democrats cite a spike in cases in Florida, Arizona and Texas as evidence of a virus resurgence. But more testing, especially in vulnerable communities, is naturally turning up more cases. Cases in Texas have increased by about a third in the last two weeks, but so have tests. About a quarter of the new cases are in counties with large prisons and meatpacking plants that were never forced to shut down.

Tests have increased by about 37% in Florida in two weeks, but confirmed cases have risen 28%. Cases were rising at a faster clip during the last two weeks of April (47%) when much of the state remained locked down. Now restaurants, malls, barbershops and gyms are open if they follow social-distancing guidelines.

In Arizona, cases have increased by 73% in the last two weeks though tests have increased by just 53%. But a quarter of all cases in the state are on Indian reservations, which have especially high-risk populations. The rate of diabetes is twice as high among Native Americans as whites and the rate of obesity is 50% higher.
The Journal points out that a better metric is the number of new hospital admissions for COVID-19, as well as the weekly death toll. And these data tell a different story:
In Arizona the weekly rolling average for new COVID-19 hospitalisations has been flat for a month.
In Texas, COVID-19 hospitalisations are up about 20% since the state began to reopen, but Gov. Greg Abbott says hospitals aren't overwhelmed and much of the increase is tied to nursing homes. Texas has recorded 151 deaths this past week versus 221 in the last week of April.
Florida has reported 239 deaths in the past week, 72 fewer than in the last week of April.
The Journal concludes:
More infections are inevitable as states reopen, and there will be much trial and error. States need to be vigilant for outbreaks and protect high-risk areas and the vulnerable. But the costs of shutting down the economy are so great, in damage to lives and livelihoods, that there is no alternative to opening for the broader public good.
Open Letter From Academics Calling For Schools to Reopen
Professor Ellen Townsend, who runs the self-harm research group at Nottingham University, has written an "open letter" to the Government demanding that schools reopen and is currently trying to attract as many signatures as possible before she sends it. Some media coverage is expected, so it's important that it should attract hundreds of signatories to keep the pressure up. If you are an academic or a teacher or an educationalist, please contact her at Ellen.Townsend@nottingham.ac.uk.
The Cultural Revolution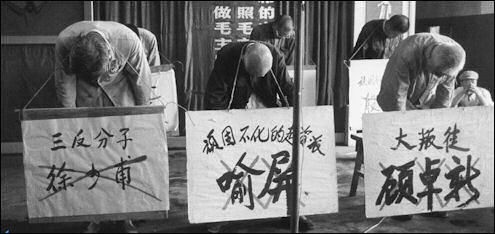 An anonymous reader sent me a poem which I'm betting the Poetry Foundation of America won't be publishing in its in-house magazine. It's called "Viral (or Defund the Thought Police)".
Don't call me till your lips are blue
I can't breathe, I can't hear you

Lives before economy, home is where your safest
Statues are not history, Churchill is a racist
White Boris is a wasteman
School is just a waste of time

Take the knee, show solidarity
Bend your knee, bend your mind, dismantle the family
Submit

Wear the mask, think of your elders
Don't argue, don't speak, don't smile
Silence

Wuhan, Lombardy, Madrid, New York, London
Minneapolis, Berlin, Paris and back to bloody London
Viruses travel economy class by air
Twitter sneezes ideas faster, share, share, share

Take the knee, submit to the BBC
Bend your knee, bend your mind, lose your impartiality
Submit

Wear the mask, think of the vulnerable
Don't argue, don't speak, don't smile
Silence

Police on the streets are overrated
Police your thoughts or you'll be hated
Educate yourself, don't like the wrong tweet
Don't laugh at little jokes, Britain

Take the knee, submit to ideology
Bend your knee, bend your mind, ignore your morality
Submit

Wear the mask, think of the f***ing fines
Don't argue, don't speak, don't smile
Silence

Protect the NHS, it is not here to protect you,
We'll do the counting, have we ever let you down?
Fields lie unharvested, pubs are contagious
Feed the mob, it's hungry, and that is very dangerous

Take the knee, bend your democracy
Bend your knee, bend your mind, laugh at your weak-kneed MP
Submit

Wear the mask, think of…no, don't think
Don't argue, don't speak, don't smile
Silence

Don't call me till your lips are blue
I can't breathe, I can't hear you

I can't think
Round-Up
And on to the round-up of all the stories I've noticed, or which have been been brought to my attention, in the last 24 hours:
Theme Tune Suggestions From Readers
I got one new suggestion for a theme song from a reader: "Self-Isolation" by Beepfrog. It's not bad.
Small Businesses That Have Reopened
A few weeks ago, Lockdown Sceptics launched a searchable directory of open businesses across the UK. The idea is to celebrate those retail and hospitality businesses that have reopened, as well as help people find out what has opened in their area. But we need your help to build it, so we've created a form you can fill out to tell us about those businesses that have opened near you. Please visit the page and let us know about those brave folk who are doing their bit to get our country back on its feet.
Shameless Begging Bit
Thanks as always to those of you who made a donation in the last 24 hours to pay for the upkeep of this site. It takes me many hours every day, which doesn't leave much time for other work. If you feel like donating, however small the amount, please click here. And if you want to flag up any stories or links I should include in future updates, email me here.
And Finally…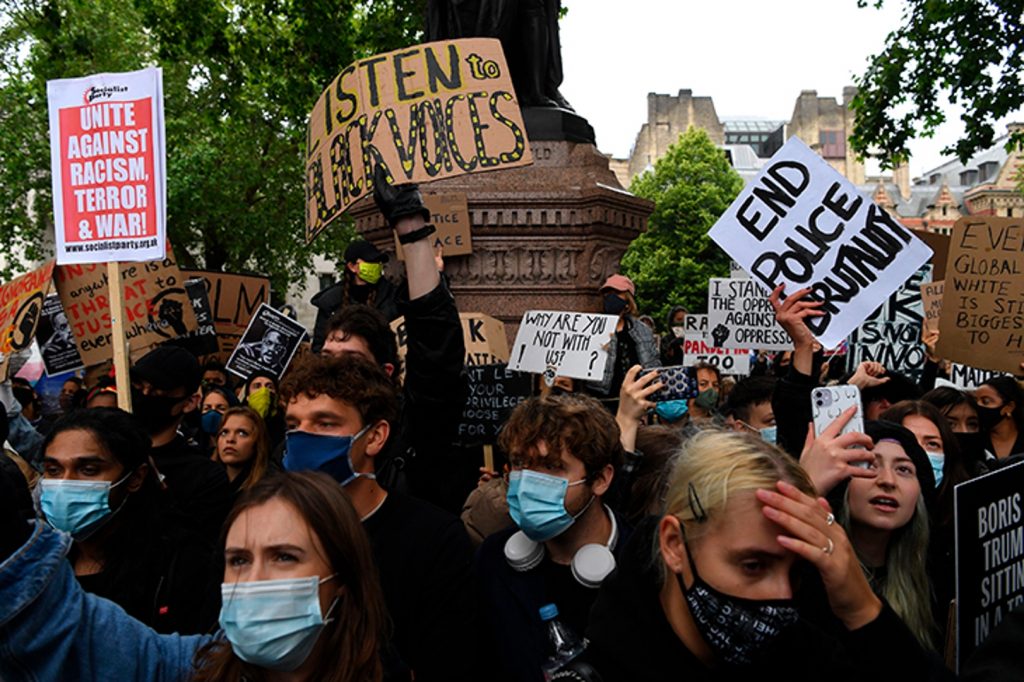 In my latest Spectator column I thank the BLM protestors for doing more to advance the cause of lockdown scepticism than I've been able to do in the past two months. I've been blogging away here like a demon, pointing out that the public health argument for suspending our liberties just doesn't stack up. But the case against lockdowns is often quite technical and so doesn't have much cut-through with the general public. But the protests could change that.
I've written thousands of words on why I think the infection fatality rate of Sars-CoV-2 has been over-estimated and the virus is likely to kill fewer people worldwide than seasonal flu did in 2017-18. I've published an article by an ex-Google software engineer criticising the code used in the apocalyptic Imperial College computer model that spooked Boris Johnson into imposing a full lockdown. I've even published two lengthy papers by Mikko Paunio, an adjunct professor in general epidemiology at the University of Helsinki, pouring scorn on the World Health Organisation's dire warnings about the disease and claiming that the populations of many large cities, including London, are close to herd immunity.

But while some of these arguments have been taken up by other journalists, none of them has moved the dial. The British public have remained stubbornly attached to their own confinement. Until now, that is. Many of the same politicians, public health panjandrums and celebrities who've been telling us that if we emerge from under our beds we risk a "second spike" and "all our sacrifices will have been for nothing" are now enthusiastically endorsing the protests. That's quite incredible, given that almost 150,000 people across the UK have participated in them so far and that number will probably swell by tens of thousands by the end of the weekend.

How can it be that the virus poses such a grave threat to public health that we're not allowed to hold weddings, attend funerals or send our kids to school, but it's perfectly acceptable to attend mass rallies to protest about the killing of a man 4,000 miles away? Why are the same progressive journalists who were so indignant about Dominic Cummings driving 260 miles to Durham with his sick wife and child now publishing handy guides to attending the nearest demo?

I think the public will smell a rat.
Worth reading in full.