The Dombusters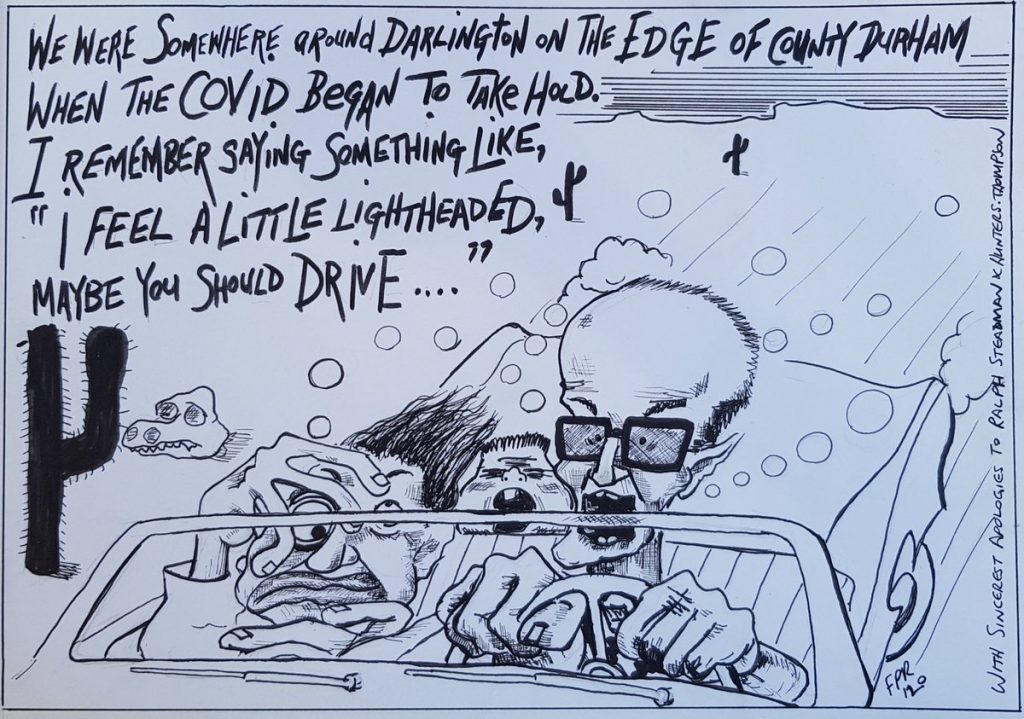 What follows is a guest post by Toby…
I feel ambivalent about Dominic Cummings's departure. I should confess that until March 23rd, when the country was plunged into lockdown, I was a huge fan. I liked his abrasive style, his brutal candour, his fearsome intelligence, his ability to keep his head when everyone about him is losing theirs… I even liked his incredibly long blog posts (and one upside of his departure is that we might see some more of those). He's a kind of campaigning genius, outsmarting his opponents at every turn, and I was usually on the same side as him, whether it was to keep Britain out of the Euro, leave the European Union or secure Boris a thumping majority. He has that same attribute that people used to attribute to Steve Jobs – a reality distortion field. He has this weird, almost supernatural ability to bend events to his will – to prevail against the odds by sheer force of personality. That's a rare gift in politics and I have no doubt we haven't seen the last of him. I can imagine Boris bringing him back to run the General Election campaign in 2024 when he's trailing Keir Starmer in the polls with two weeks to go. Although he may not be willing to return, having been so brutally ejected this week.
It was partly because I had such faith in Dom that I was so disappointed when Boris panicked and u-turned in March, abandoning his common sense, "take it on the chin" approach and embracing the draconian restrictions that had first been introduced in Communist China. I think Dom has to shoulder a lot of the blame for that. He was initially in favour of mitigation, but, unusually for him, changed his mind – and that volte-face surely influenced the Prime Minister. The dominant member of the "quad" is Michael Gove and he and Dom are joined at the hip. Indeed, it was Michael who chaired the COBR meeting on March 23rd where, to the surprise of most people present, the lockdown was announced.
Why did Dom change his mind? How did he get the biggest call of his career so catastrophically wrong when he'd been right about almost everything until that point? I've looked at the minutes of the SAGE meetings in the week leading up to lockdown and there isn't much in those tea leaves. There wasn't the same push coming from the Chief Science Officer and the Chief Medical Officer as there was in the run up to the second lockdown (although I think their influence is exaggerated). If anything, the attitude of SAGE back then was, "Hold fire. Wait and see if the mitigation measures you've already introduced have the desired effect." (Reader, they did.)
No, it was a political decision. I think Dom calculated – possibly after conducting one of his famous focus groups – that the Government should do everything in its power to mitigate the risk of the NHS being overwhelmed, however slight. By his estimation, nothing would be more toxic for the Conservative brand than footage of people dying in hospital corridors on the nightly news. So he panicked and urged Boris to imprison everyone in their homes so they'd stay the f*** away from hospitals – "Protect the NHS". And the decision turned out to be incredibly popular with the British public, God help us, so a three-week lockdown became a five-month shut in.
Will Dom's departure make a third lockdown less likely? On balance, I suspect it will. I'm fairly sure he was pushing hard for a second lockdown, for the reasons I explained. He's a stubborn bugger and having committed to the house arrest policy he wasn't going to change his mind again (although, to be fair, he does think that mass testing might be a route out). We don't know for sure that he was the person who leaked details of the internal discussions about whether to ditch the traffic light system in favour of another lockdown, thereby bouncing Boris into abandoning his own policy, but the fact that he's been defenestrated makes it look that way. And with Dom gone, Michael will be a diminished figure and Rishi – the most sceptical member of the 'quad' – a newly emboldened one. Worth remembering that Allegra Stratton, who prevailed in the power struggle with Lee Cain and appears to have forged some sort of feminist alliance with Carrie Symonds, used to work for Rishi until about a week ago.
My friend Michael Wolff, who has written a couple of good books about the Trump administration, reacts to every big political story by asking, "But is it good for the Jews?" By which he doesn't mean the Jews, of course, but our team, our faction. Is it good for us – in this case, the cause of lockdown scepticism? And even though I feel more than a twinge of sympathy for Dom, I think his departure probably is good for the Jews.
Stop Press: I haven't read everything about Dom's departures, but of the stuff I have read this piece by Charles Moore in today's Telegraph is the best.
Elon Musk Tests Both Positive and Negative for COVID-19 Twice in One Day
Elon Musk, the Tesla and SpaceX entrepreneur and high-profile sceptic, wrote on Twitter that he took four rapid antigen tests yesterday and got a mixture of results back. "Something extremely bogus is going on. Was tested for covid four times today. Two tests came back negative, two came back positive. Same machine, same test, same nurse."
The Mail has more details.
The 49 year-old may have been referring to Becton Dickinson's Veritor Plus system, a rapid antigen test which uses a nasal swab to produce a result in 15 minutes. The FDA says that any negative result from the BD test should be verified by molecular testing – for example a polymerase chain reaction (PCR) test.

Musk later revealed he was suffering 'typical cold' symptoms and warned of the contradictory results: "If it's happening to me, it's happening to others."

Their documentation for the BD test warns that even a positive result "indicates the presence of viral antigens, but clinical correlation with patient history and other diagnostic information is necessary to determine infection status".

As regards a negative result, it says: "Negative results are presumptive. Negative test results do not preclude infection and should not be used as the sole basis for treatment… It is recommended that these results be confirmed by a molecular testing method."

Last week, the FDA said it was alerting clinical laboratory staff and healthcare providers that false positive results can occur with COVID-19 antigen tests.

BD, which is one of the major suppliers of COVID-19 antigen tests, said in September it was investigating reports from US nursing homes that its rapid coronavirus testing equipment was producing false-positive results.

In October, Nevada health officials ordered nursing homes to stop using two rapid antigen tests after nearly two-thirds of the tests were false-positives, or people were mistakenly told they were infected with the virus.

The tests were the Quidel Sofia II and the BD Veritor Plus, the latter being the company behind the tests Musk said he used.

A similar test from AbC-19 was also found to only be 81.7% accurate at diagnosing a positive result, according to a study this month in the British Medical Journal.
Musk took the tests because he was experiencing symptoms, which is supposed to reduce the incidence of false positives. Bizarrely, a negative result from a BD test is seen, according to the manufacturer's instructions, as provisional pending a PCR test – as though you should assume you have the virus unless the BD test and a PCR test tell you otherwise. That's clearly the wrong way round – you should never assume you've got Covid.
The Mail reporter Rachel Sharp states that PCR tests "are considered the gold standard of COVID-19 testing". Which doesn't say much for the standard of Covid testing, seeing that the operational false positive rate of PCR tests processed in high volumes has been estimated at 4.0%. At that rate almost all your positive results from community testing will be false.
Anti-Lockdown Protests Swell
Niall McCrae has written a potted history of the growing UK protest movement against lockdowns on the Unity News Network site.
On September 26th the biggest rally yet was organised by Save our Rights, marking six months since the Coronavirus Act was passed. About 25,000 attended. Again use of the venue was approved, on condition of a risk assessment. The organisers emphasised a peaceful gathering, and silence was observed in honour of a Metropolitan Police sergeant who was shot dead two days earlier. Towards the end of the rally, soon after David Icke spoke, riot police stormed in, striking protestors with batons. The crowd marched to Hyde Park, where Heiko Schõning, a German doctor who had been interrupted by the police incursion at Trafalgar Square, attempted to speak. For unknown reason police broke through the crowd and arrested him. After being held for 22 hours at Wandsworth Police Station he was released without charge.

As static events were likely to be obstructed, in October protestors changed to holding marches through central London. Attended by several thousand, these passed without the violent police intervention of previous rallies. Meanwhile demonstrations across the country were growing in size, with over a thousand at Birmingham on October 31st. When a second lockdown was imposed on November 5th for a period of four weeks, public gatherings (more than two people) were banned. However, this did not stop the protests. Hundreds marched through Liverpool on November 7th, and on the following day over two thousand attended a rally in Manchester.
While the police dole out fines, organisers and protestors are undeterred.
Yet these fines, of dubious validity in law due to their lack of proportionality and breach of basic rights, are not enough to quash the rebellion. This weekend there will be marches in Liverpool and Wolverhampton, and on the 28th another meeting of the masses in London. As they say at rallies, choose your side!
Read the piece here. And why not get along to a rally?
Is Arlene Foster a Lockdown Sceptic?
This is a guest post from Lockdown Sceptics reader and Northern Ireland resident Jim Morrison.
Back in September, DUP MP Sammy Wilson claimed that Northern Ireland First Minister Arlene Foster had reined in Health Department technocrats who wanted to take more severe measures over Covid.
Certainly we have been spared the worst features of the English lockdown. We are now in a "circuit breaker" in which churches, shops and gyms remain open, and six people can still meet in gardens, though schools had a two week half term and cafes and hairdressers are shut. True, it has been extended from four to five weeks, but pubs and restaurants are now due to open on November 27th.
This week the DUP vetoed a proposal from the Ulster Unionist Party (UUP) Health Minister to extend the circuit breaker by a further two weeks, much against the wishes of Sinn Fein's Michelle O'Neill, Deputy First Minister who, according to the Belfast Telegraph, was accused by the DUP of acting "under the orders of Dublin Sinn Fein" because of the different attitude taken across the border.
The Welsh approach to examinations has been rejected, with DUP Education Minister Peter Weir insisting that GCSE and A Level exams will take place next June.
When the circuit breaker started, DUP Minister of Agriculture Edwin Poots broke ministerial secrecy on UTV News to claim that his party had opposed the restrictions, arguing that they would cost "tens of thousands of jobs which may never come back".
His attitude was echoed by DUP MP Ian Paisley, who told the Belfast Telegraph: "We are living and reacting as if we have the worst case scenario, which we have not… We know it attacks people who are vulnerable and who are elderly, and therefore we protect them more, but do you then close down the country as a result? No you don't."
And of course there were the four DUP Westminster MPs who voted against the November lockdown in England.
So is Arlene a lockdown sceptic? It's not wholly clear. As First Minister, she must speak in support of Executive policies. But collective discipline in the DUP is strong (with some embarrassing exceptions) and, so far as I know, she has not reprimanded Edwin Poots or disputed Sammy Wilson's comments. It is likely that they had the nod to say what she could not.
Public Think Average Age of Covid Deaths is 65, Among Other Misconceptions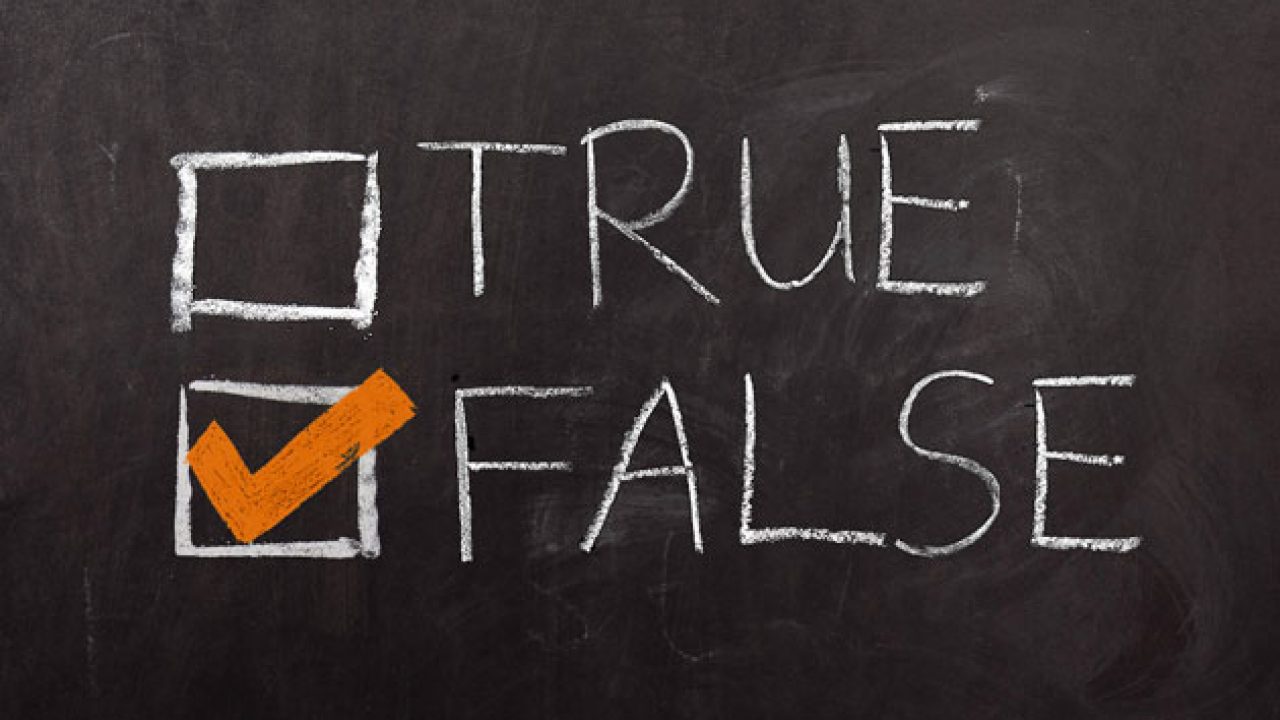 The Telegraph reports on an online poll by Savanta ComRes for Conservative Woman that reveals the scale of misapprehension the public have about the pandemic.
The public mistakenly think the average age of Covid deaths is 65 and that the virus is the UK's biggest killer, a poll has found.

Laying bare the misconceptions around the threat from the pandemic, the Savanta ComRes survey, for Conservative Woman, also reveals that the majority of people – 52% – believe "long" Covid affects one in three when in fact it is around one in 20.

The median age at which people think coronavirus victims have died is just 65 when the real average is 82.4 years. Average life expectancy is 81.1 years, according to the Office for National Statistics (ONS).

The poll found that 41% think the virus has been the single biggest cause of UK deaths in 2020, when ONS data shows that, for September, it was the 19th cause in England and the 24th in Wales.
The survey also revealed attitudes around vaccines and lockdowns, and some of the worrying collateral impact on healthcare and mental well-being.
Only around six in 10 people (59%) say they will accept a Covid vaccine, leaving more than 21 million Britons who would not (17%) or are neutral/don't know (24%).

Six in 10 – 61% – agree that the UK will need repeated lockdowns until a vaccine is widely available, even though half of adults do not wish to see England's second national lockdown extended beyond December 2nd.

42% say coronavirus pressures on the NHS have stopped them accessing non-Covid healthcare, equating to 22 million adults. 40% say their mental health has suffered as a result of the restrictions.
Critical Care Occupancy in England Below Average For November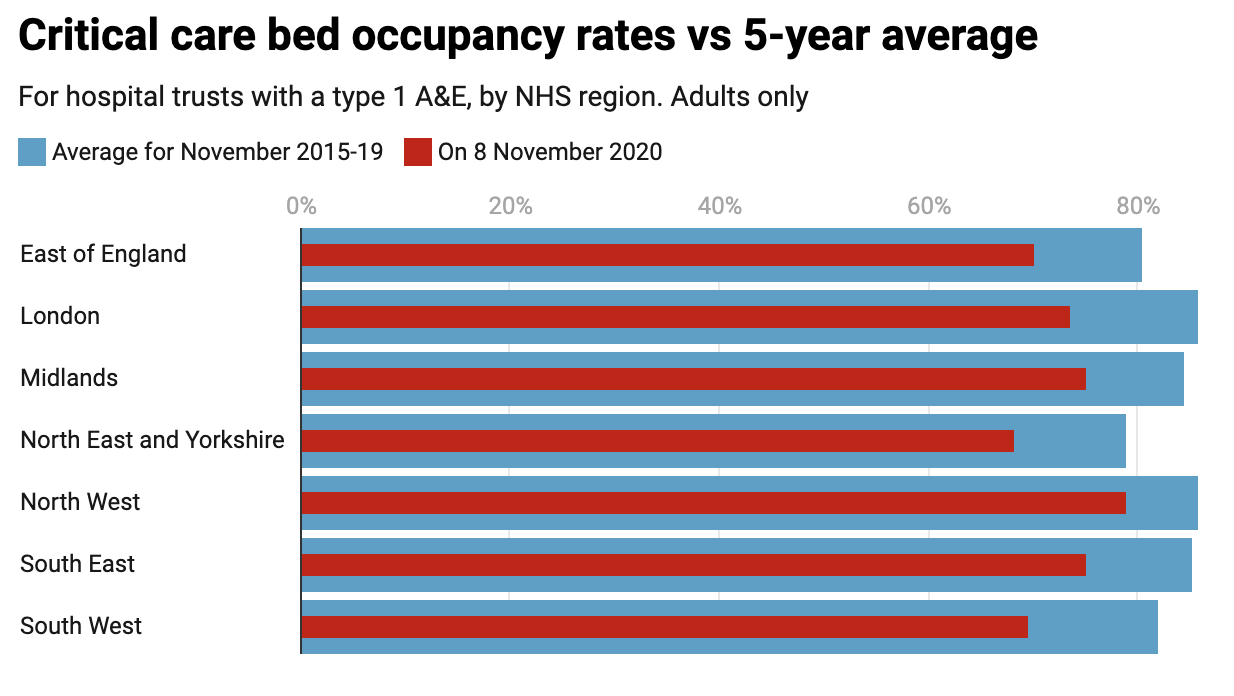 A new chart courtesy of the Spectator's live data hub, tweeted by editor Fraser Nelson, shows how little cause for concern there ought to be about NHS capacity, and how surreal the idea of locking down the country to protect it is.
Bar Owner "Shocked and Saddened" at "Outbreak of Joy"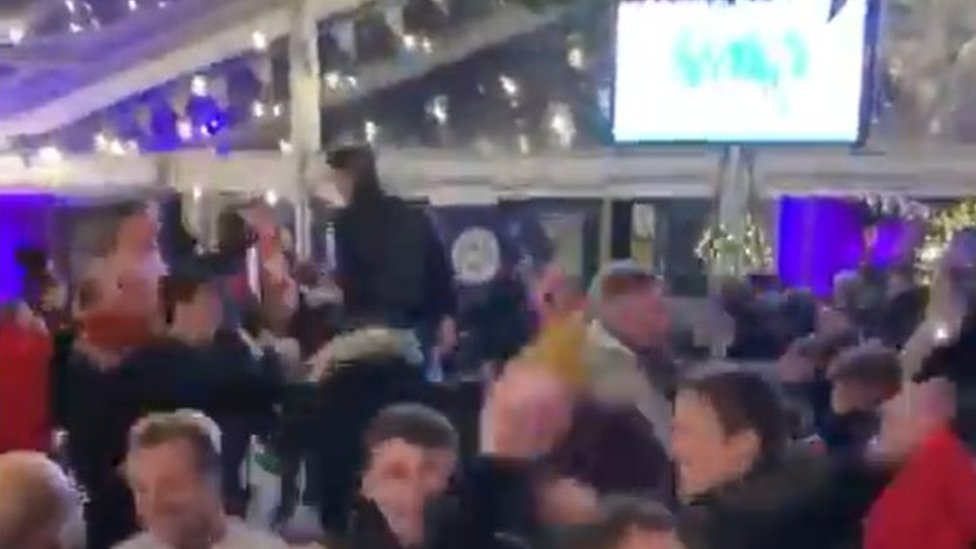 In a story that should be satire but sadly is not, the BBC reports on a police investigation launched into the scenes of unconstrained delight witnessed in an Aberdeen beer garden where football fans celebrated Scotland's win in Belgrade.
The scenes were filmed at the Draft Project as Scotland beat Serbia on penalties to qualify for next year's delayed Euro 2020 finals. Aberdeen City Council and Police Scotland are investigating if Covid distancing rules were breached.

The bar owners later promised a "thorough review". Stuart Clarkson, owner and founder of PB Devco said: "Having seen the videos I am shocked, disappointed and saddened. This simply is not acceptable and I understand why people are so upset by this."

He said it was clear they "misjudged" what was likely to happen and were "simply unable to contain the outbreak of joy at Scotland's success".

Mr Clarkson said: "I will now be carrying out a thorough review of what went wrong and what steps we have to take to prevent any such repeat incidents. We will also comply fully and assist any reviews or investigations by the police, Aberdeen City Council or the Scottish government."

The issue was raised during Friday's daily coronavirus briefing by Deputy First Minister John Swinney.
The Draft Project bar has now been ordered to remove its televisions. No more fun for you.
WHO Warns of New Virus
The World Health Organisation today warned of the release of a new and potentially lethal strain of Downfall Parody virus (DPV). The virus, part of a large family described by a Government-appointed expert as "amusing, sometimes hilarious, but rarely lethal", was first detected on November 7th, and has since generated over 20,000 hits. A spokesman for PHE said: "This means the new virus has an R rate of 3.8 – a truly terrifying number."
Unlike its predecessors, this iteration of the DPV has the effect of pouring scorn on the Dear Leader, implying that he knows he made a twat of himself back in March, was fooled by a third-rate statistician posing as an epidemiologist, has ruined the economy for no good reason, and has spent the last six months trying to obscure his original error behind a fog of self-confounding regulation.
A spokesman for Number 10 said:
It's vital to the survival of the Government's reputation that we control the spread of this virus. The first symptoms are a persistent chuckle, but in some subjects this can become so severe that they piss themselves laughing, and finally succumb to an irresistible urge to flick it on to their mates. Anyone who comes into contact with it should immediately leave their keyboard and go to somewhere busy and crowded, where they are less likely to use their phones and thereby propagate the virus. Go to the pub, maybe join a choir.
A spokesman for Pfizer declined to comment.
(With thanks to Lockdown Sceptics reader Tom Forrester-Paton.)
Devil's Dictionary: Covid Edition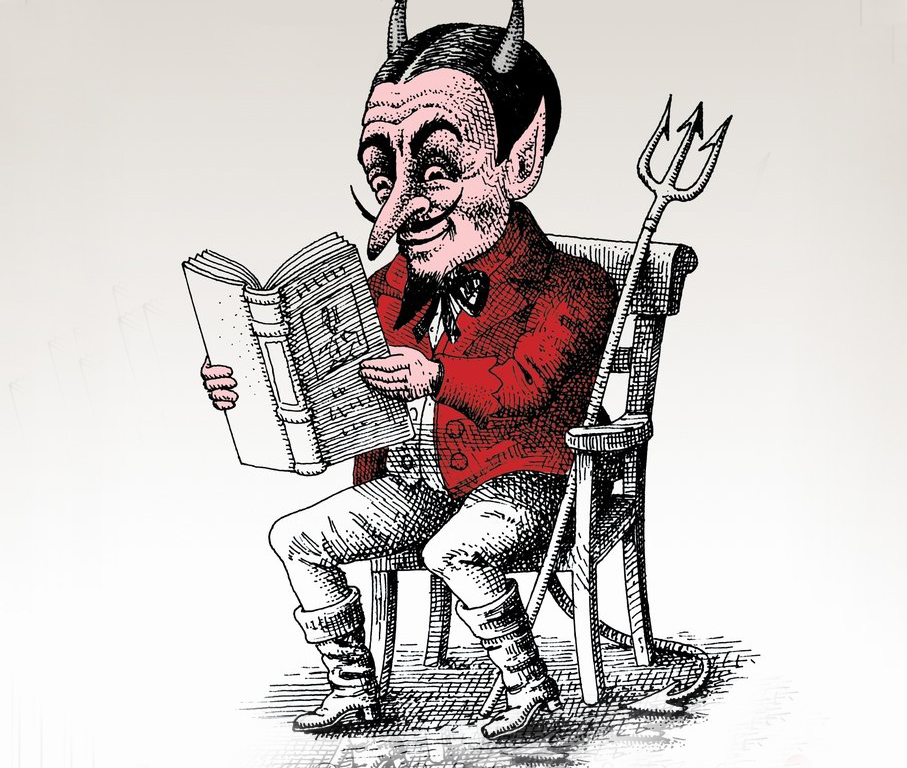 A reader has sent us some suggested new entries for a COVID-19 edition of Ambrose Bierce's The Devil's Dictionary.
Asymptomatic, adj. The condition of a healthy person being exceedingly dangerous to others, as illustrated by Boris Johnson knackering the economy well before he got sick.
Death, n. Biological inevitability that no longer haunts human consciousness since we realised that it has only one single cause that is eminently suppressible through a daily cocktail of virtue, hysteria and the forced poverty of others.
Great Barrington Declaration,n. Popular but banned TV show that began each episode with the following voiceover: "Two months ago a crack commando unit was ad hominem attacked for a crime against science they didn't commit. These two men and one woman promptly escaped from a country house in Massachusetts to the dark web underground. Today, still wanted by no government, they survive as scientists of fortune. If you have a problem, if no one else can help, and if you can find them on Google, maybe you can hire the AIER-Team." Viewers sadly didn't love it when a Plandemic came together.
Hands. Face. Space. O.E. proverb. The act of compulsively putting your fingers up to your face while wearing a mask, creating a condition of such shambolic skew-whiffery that any diseased droplets could comfortably shoot out of the cosmically huge gaps below and to the side.
Icke, David, n. Oddly durable cultural relic whose anti-Semitic conspiracy theories render just causes unpalatable to mainstream opinion. cf. Corbyn, J.
Lockdown, n. A political experiment whereby aspects of society that should never have locks are zealously guarded by those who should never be given keys.
Lockdown sceptic, n. A person who rejects easy answers, seeks out nuance and complexity, assiduously follows the evidence, and then blames Klaus Schwab and Bill Gates for everything.
Mask, n. A facial prophylactic that unhygienically smothers the upper evidentiary channels such as the Randomised Controlled Trial, leaving exposed only lesser standards of scientific evidence.
Memory T-cells, n. A type of T-lymphocyte that causes numerous medical professionals to forget everything they might have read at university about the principles of immunology.
Nightingale Hospital, n. A medical unit so unburdened by patients that the average nurse is, in the words of Shelley, "a nightingale who sits in darkness and sings to cheer its own solitude with sweet sounds". For that reason, they are perfect, if acoustically cavernous, Tik Tok rehearsal rooms.
Novel Coronavirus, n. A pathogenic spate of bad writing, hatched eight months ago in lockdown, only now sweeping the literary agencies and publishing houses of London.
PCR Test, n. Molecular assay that manages to stimulate the production of more worthless genetic material than even Prof Ferguson's married lover.
SAGE, n. Strong-smelling herb whose medicinal benefits are largely apocryphal; if left to grow, can provide essential cover for grubby things that fester in the shadows; often completely undone by the seasonal effects of winter; can famously be found stuffed up the backsides of chickens.
Vaccine, n. A medical intervention taken retrospectively to justify crippling pain done to others.
Wet Market, n. A scandalously anachronistic biohazard zone in which caged rodents and other baffled mammals bleat and moan at a slimy sea creature wallowing smugly in its own unswabbed excreta. Questions to the Secretary of State for Health and Social Care usually lasts about an hour.
Email us with any more suggestions.
Round-Up
Theme Tunes Suggested by Readers
Just one today: "The Times They Are A Changin" by Bob Dylan.
Love in the Time of Covid
We have created some Lockdown Sceptics Forums, including a dating forum called "Love in a Covid Climate" that has attracted a bit of attention. We have a team of moderators in place to remove spam and deal with the trolls, but sometimes it takes a little while so please bear with us. You have to register to use the Forums, but that should just be a one-time thing. Any problems, email the Lockdown Sceptics webmaster Ian Rons here.
Sharing stories: Some of you have asked how to link to particular stories on Lockdown Sceptics. The answer used to be to first click on "Latest News", then click on the links that came up beside the headline of each story. But we've changed that so the link now comes up beside the headline whether you've clicked on "Latest News" or you're just on the Lockdown Sceptics home page. Please do share the stories with your friends and on social media.
Woke Gobbledegook
We've decided to create a permanent slot down here for woke gobbledegook. Today, more on the Law Commission of England and Wales's absurd proposals to rein in free speech in order to reduce "hate". The Free Speech Union has prepared a briefing doc entitled "Ten reasons to throw out the Law Commission's Anti-Free Speech Proposals". Here's a summary of the first five:
The Law Commission wants to make the Charlie Hebdo cartoons illegal
The Commission mentions "inflammatory cartoons" in its crackdown plans: "recent incidents involving inflammatory images create grounds for concern… These include Islamophobic cartoons…"
Currently, someone who sends another person an "inflammatory cartoon" can only be prosecuted under the Communications Act 2003. The Commission writes: "This does not carry the same gravity or labelling as the stirring up offences. It does not reflect the fundamental harm involved, which is not that it is offensive, but that it incites hatred."
The Commission mentions various cartoons, but it is clear its plans include those published in Charlie Hebdo which resulted in 12 people murdered in a terror attack. The Commission calls Mohammed cartoons "infamous", suggesting "the British media were right not to publish them". It also suggests the offence of "stirring up hatred" should extend beyond written material, so publishing "inflammatory images" could mean up to seven years in jail.
The Commission will scrap the need to show "intent"
A conviction for "stirring up hatred" usually requires an intention. The Commission would change this. If a tweet or a cartoon is "likely" to stir up hatred, that could mean seven years in jail.
The Law Commission wants many more characteristics to be "protected"
The law already outlines five "protected characteristics" (race, religion, sexual orientation, disability, transgender identity). The Commission wants more, like classifying women – most of the population – as a protected group; it even wants "age" protected.
The protection of "philosophical belief " stifles free debate
The Commission wants special legal protection for philosophical beliefs and subcultures, like humanism – even punk rockers. Protecting a philosophy based on rational and limitless inquiry is laughable. As for punks, does a group that's famous for distrusting state authority really need state protection?
The plans are an attack on equality before the law
The Commission wants victims of crime to be treated differently depending on whether they're a member of a "protected" group. This double-standard is at odds with the principle of equality before the law.
The briefing is worth reading in full.
And if you want to support the Free Speech Union's campaign against these draconian proposals, you can join here.
"Mask Exempt" Lanyards
We've created a one-stop shop down here for people who want to buy (or make) a "Mask Exempt" lanyard/card. You can print out and laminate a fairly standard one for free here and it has the advantage of not explicitly claiming you have a disability. But if you have no qualms about that (or you are disabled), you can buy a lanyard from Amazon saying you do have a disability/medical exemption here (takes a while to arrive). The Government has instructions on how to download an official "Mask Exempt" notice to put on your phone here. You can get a "Hidden Disability" tag from ebay here and an "exempt" card with lanyard for just £1.99 from Etsy here. And, finally, if you feel obliged to wear a mask but want to signal your disapproval of having to do so, you can get a "sexy world" mask with the Swedish flag on it here.
Don't forget to sign the petition on the UK Government's petitions website calling for an end to mandatory face masks in shops here.
A reader has started a website that contains some useful guidance about how you can claim legal exemption.
If you're a shop owner and you want to let your customers know you want be insisting on face masks or asking them what their reasons for exemption are, you can download a friendly sign to stick in your window here.
And here's an excellent piece about the ineffectiveness of masks by a Roger W. Koops, who has a doctorate in organic chemistry.
Mask Censorship: The Swiss Doctor has translated the article in a Danish newspaper about the suppressed Danish mask study. Largest RCT on the effectiveness of masks ever carried out. Rejected by three top scientific journals so far.
The Great Barrington Declaration
The Great Barrington Declaration, a petition started by Professor Martin Kulldorff, Professor Sunetra Gupta and Professor Jay Bhattacharya calling for a strategy of "Focused Protection" (protect the elderly and the vulnerable and let everyone else get on with life), was launched last month and the lockdown zealots have been doing their best to discredit it ever since. If you Googled it a week after launch, the top hits were three smear pieces from the Guardian, including: "Herd immunity letter signed by fake experts including 'Dr Johnny Bananas'." (Freddie Sayers at UnHerd warned us about this the day before it appeared.) On the bright side, Google UK has stopped shadow banning it, so the actual Declaration now tops the search results – and Toby's Spectator piece about the attempt to suppress it is among the top hits – although discussion of it has been censored by Reddit. The reason the zealots hate it, of course, is that it gives the lie to their claim that "the science" only supports their strategy. These three scientists are every bit as eminent – more eminent – than the pro-lockdown fanatics so expect no let up in the attacks. (Wikipedia has also done a smear job.)
You can find it here. Please sign it. Now over 650,000 signatures.
Update: The authors of the GDB have expanded the FAQs to deal with some of the arguments and smears that have been made against their proposal. Worth reading in full.
Update 2: Many of the signatories of the Great Barrington Declaration are involved with new UK anti-lockdown campaign Recovery. Find out more and join here.
Update 3: You can watch Sunetra Gupta set out the case for "Focused Protection" here and Jay Bhattacharya make it here.
Update 4: The three GBD authors plus Prof Carl Heneghan of CEBM have launched a new website collateralglobal.org, "a global repository for research into the collateral effects of the COVID-19 lockdown measures".
Judicial Reviews Against the Government
There are now so many JRs being brought against the Government and its ministers, we thought we'd include them all in one place down here.
First, there's the Simon Dolan case. You can see all the latest updates and contribute to that cause here.
Then there's the Robin Tilbrook case. You can read about that and contribute here.
Then there's John's Campaign which is focused specifically on care homes. Find out more about that here.
There's the GoodLawProject's Judicial Review of the Government's award of lucrative PPE contracts to various private companies. You can find out more about that here and contribute to the crowdfunder here.
The Night Time Industries Association has instructed lawyers to JR any further restrictions on restaurants, pubs and bars.
Christian Concern is JR-ing the Government over its insistence on closing churches during the lockdowns. Read about it here.
And last but not least there's the Free Speech Union's challenge to Ofcom over its 'coronavirus guidance'. You can read about that and make a donation here.
Samaritans

If you are struggling to cope, please call Samaritans for free on 116 123 (UK and ROI), email jo@samaritans.org or visit the Samaritans website to find details of your nearest branch. Samaritans is available round the clock, every single day of the year, providing a safe place for anyone struggling to cope, whoever they are, however they feel, whatever life has done to them.
Quotation Corner
It's Easier to Fool People Than to Convince Them That They Have Been Fooled.

Mark Twain
Men, it has been well said, think in herds; it will be seen that they go mad in herds, while they only recover their senses slowly, one by one.

Charles Mackay
They who can give up essential liberty to obtain a little temporary safety, deserve neither liberty nor safety.

Benjamin Franklin
To do evil a human being must first of all believe that what he's doing is good, or else that it's a well-considered act in conformity with natural law. Fortunately, it is in the nature of the human being to seek a justification for his actions…

Ideology – that is what gives the evildoing its long-sought justification and gives the evildoer the necessary steadfastness and determination.

Aleksandr Solzhenitsyn
No lesson seems to be so deeply inculcated by the experience of life as that you never should trust experts. If you believe the doctors, nothing is wholesome: if you believe the theologians, nothing is innocent: if you believe the soldiers, nothing is safe. They all require to have their strong wine diluted by a very large admixture of insipid common sense.

Robert Gascoyne-Cecil, 3rd Marquess of Salisbury
Nothing would be more fatal than for the Government of States to get into the hands of experts. Expert knowledge is limited knowledge and the unlimited ignorance of the plain man, who knows where it hurts, is a safer guide than any rigorous direction of a specialist.

Sir Winston Churchill
If it disagrees with experiment, it's wrong. In that simple statement is the key to science.

Richard Feynman
We're Hiring
Lockdown Sceptics is looking to hire someone to help us write the daily update. This will involve producing a daily update yourself two or three times a week – so a page exactly like this one – under your own byline. The ideal candidate will have some journalistic background, be able to work quickly under pressure and know their way around WordPress. We can pay you £75 for each update. If you're interested, email us here and put "Job Application" in the subject line.
Shameless Begging Bit
Thanks as always to those of you who made a donation in the past 24 hours to pay for the upkeep of this site. Doing these daily updates is hard work (although we have help from lots of people, mainly in the form of readers sending us stories and links). If you feel like donating, please click here. And if you want to flag up any stories or links we should include in future updates, email us here. (Don't assume we'll pick them up in the comments.)
And Finally…