by Sinead Murphy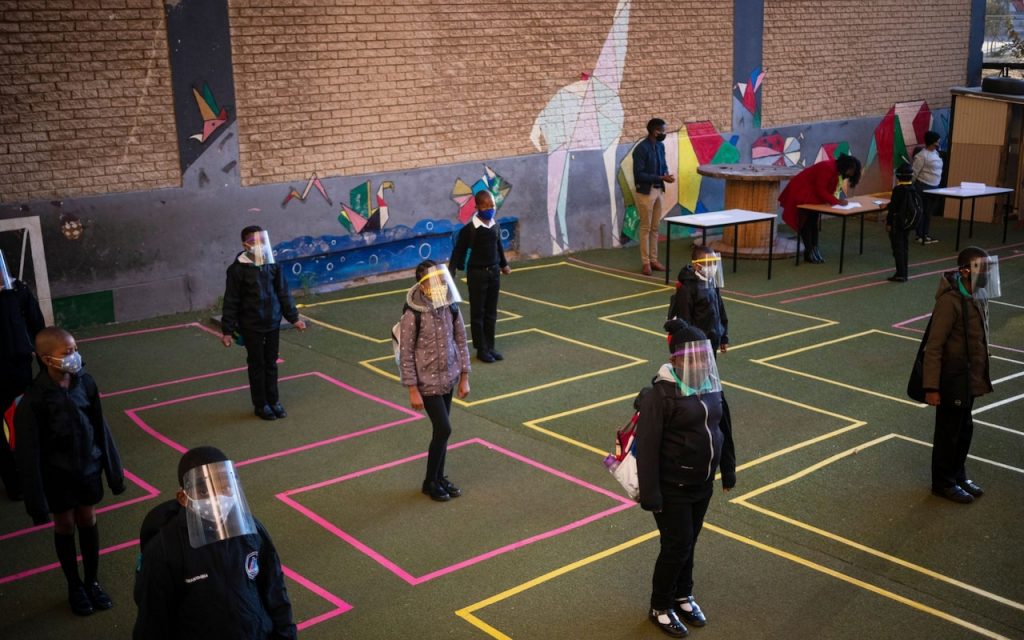 On Tuesday night last week, my ten-year-old had his final football session before England entered upon its second national lockdown of 2020.
Fifteen young boys, cheeks glowing on a cold, dark night, sent back indoors, lest they infect someone by calling out for the ball or by tackling to defend their goal. Fifteen young boys and their coach, running about together on a football pitch in the brisk northern air – a health risk, it turns out.
Meanwhile, at the elite end of football, it is 'safe' to continue, the big clubs observing strict measures and administering tests for Covid as a daily routine.
There was resistance to the Government's decision, a letter signed by over a hundred sports personalities. It was not successful; few rational interventions in this Covid year have been successful.
But even if it had succeeded, it would have granted only a brief reprieve from what seems to be an established pattern in football, emerging long before Covid was ever heard of. This pattern is worth our notice, because it is one thread in that knot of converging agenda that is the Covid crisis. It is: the assault on our physical lives.
COVID-19 is being widely proclaimed as the only assault on our physical lives that is currently worth our notice – it is even being proclaimed as the most serious assault on our physical lives in a generation. This is now demonstrably untrue; COVID-19 falls comfortably within what Dr John Lee has called the "envelope" of seasonal respiratory viruses, whose death toll we have long accepted as the cost of living.
As our attention is misdirected to Covid as the greatest threat to our physical lives, of course the real threat to our physical lives has unfolded in the measures taken to prevent its spread: the distancing, the masking, the curtailment of travel, the isolation. But the threat to the physical contained in these measures, while startlingly intense, is also nothing new, being a continuation of the dialling back of physical life, which is now actually endemic.
Take football. Its professional game has long been consigned to an ever more virtual version of itself, its viewers increasingly unable to tell the difference between the football experiences delivered by FIFA21 and the air-brushed, filtered-out football experiences available for purchase on Sky Box Office.
But the most concerning developments are at the grassroots. As the professionals have become their own avatars – shiny, gym bodies, tattooed like blank slates; hair in constantly changing configurations; kit in endlessly refreshed colours and patterns; skills of performing artists; and celebrations as corporate brands – those at the grassroots have aped everything they can, buying cheaply produced versions of the kit and plastic replicas of the shoes, fashioning hair styles and practising 'round-the-worlds,' so that football is often played now by ten-year-olds as a poorly-articulated version of what they play on their Xbox. Little wonder that the Xbox mostly wins out in the end.
What the Covid crisis has done is bring this retreat of physical football to its sorry culmination.
The fans, long tempted from the game by the camera angles of big media companies and the odds offered by online betting sites, are now simply told to go home, with the great concession, this year at least, that every Premier League match will be 'available' on TV (the cost of many of the games is £14.95).
The grassroots players, long distracted from the game by their poor emulation of its professional sheen, playing their football by pretending to be Neymar on a fifth-grade 3G pitch, are now also told to go home, and spend their winter pretending to be Neymar on a screen. The UK Government's science advisory group – SAGE – is even reported as recommending that young people be allowed to game for free during this latest round of their incarceration.
The professional players too are affected, their honed and screen-ready physiques further subdued, as they head away free kicks with their arms behind their back, and square up to tackles so as to seem by the camera to have been fouled, and quell the surge of visceral joy at a goal so as to wait in empty stadiums for the verdict of VAR.
Even the officials have had their eyes and ears put out of play. Now the only physical onlookers to the game, they raise their flag shyly and wait for the tech to say aye, and blow their whistle timidly and wait for the screen to say why.
The professional game: de-physicalized, ironed out and made shiny to resemble its virtual equivalent. The grassroots game: de-physicalized, sent home and made comfy to enjoy it all on screen.
The latest news is of a new European super league, set to hive off the best teams in each of the national leagues. What a time to announce such a thing, with fans languishing at home and less fortunate clubs close to bankruptcy. Except that it is part of the same pattern that has sent the fans home and bankrupted the local clubs. Everything of flesh and blood, hemmed in and screened out, as the elites disappear further into the distance, to play against each other in a league in which none of us has any skin in the game.
And if we still want to actually, physically go to see them play, it is being announced that we will have to take the test, maybe even take the vaccine. Whether or not this test and this vaccine are judged effective and acceptable may be an open question; what is not an open question is that their being made a condition for a physical return to football is just another Covid prevention measure looking to intervene in and minutely manage our physical lives.
---
The funeral took place on Thursday of the footballer Nobby Stiles, who died last week at the age of 78. He was part of the famous triumph of the English national team at the World Cup of 1966. Footage has been playing again, of Nobby celebrating this win, dancing on the muddy pitch of victory, cup in one hand, false teeth in the other, smiling from ear to ear.
Nobby is not 'physical' in the manner of current premier footballers. He does not have the sculpted body. He does not have the styled hair. He does not perform for the camera, fake-kissing his girlfriend, fake-rocking his baby, holding his ear to hush the media or the crowd. And yet, because of his non-studied physicality, Nobby presents as markedly more real, more part of the physical world, than today's poster stars. Streaked with mud from the pocked grass pitch, hair askew in greasy, dirt-stiff spikes, and with more teeth in his clutching fist than in the gums at the front of his mouth, Nobby is nobody's avatar. Nobby is a man of flesh and blood. Any ten-year-old might have aspired to Nobby: not to his kit, not to his boots, not to his hair, but to his game.
There were only a few at Nobby's funeral, another event de-physicalized by Covid prevention measures. No crowds lining the streets. A handful of fans outside the stadium. This footballer from the physical world, sent home to a virtual grave.
Dr Sinead Murphy is a Philosophy Lecturer at Newcastle University