Government Abandons NHSX Contact-Tracing App
According to the Mail, the Telegraph, the Guardian, etc., Matt Hancock has finally given up trying to roll out the NHSX contact-tracing app. Instead, the Government will rely on the method that's been developed by Apple and Google and is already in use in most major European countries. I asked our correspondent, who's been following this slow-motion car crash since the beginning, to give us his take on this U-turn.
It was over six weeks ago that this site asked, "If the app is being developed by the NHS, will it actually work?" This week we got our told-you-so moment as the Minister for Innovation, Lord Bethell, told the Science and Technology Committee that he was unable to give a date for the launch, admitting: "I won't hide from you that there are technical challenges with getting the app right."

Once the mainstay of the Government's response to COVID-19, with Matt Hancock announcing a June 1st launch in England, the NHSX contact-tracing app is now a festering embarrassment. Lord Bethell blamed the virus itself for not sticking around long enough for a Government-managed IT project to deliver. Apparently, the relatively low prevalence of the virus means "we're not feeling under great time pressure". He also blamed the public, which is supposed to be afraid of the virus not the app, saying the public were highly concerned about privacy issues and such-like and this was one reason an app had not been "rushed" out. (Lol.)

So well done to NHSX's two lead managers, Matthew Gould and Geraint Lewis, who will now be "stepping back". Job done!

To be fair to the UK Government, they are not the only ones making a mess of delivering a Covid-tracing app. Norway, which I pointed out on May 4th was already in difficulty with its app, has had to delete all the data it's collected so far. The Norwegian Data Protection Authority ruled the Smittestopp app represented a disproportionate intrusion into users' privacy. Like the UK Government, Norway shunned the Apple/Google privacy-respecting approach, but is now having second thoughts and could be joining Switzerland, Ireland, Germany, Italy, Latvia et al in using the decentralised approach. Further afield, a bug in the latest version of Australia's app means many iPhones have failed to log matches.

If the software wasn't enough of a problem, researchers from Trinity College Dublin have found that the physics isn't even being cooperative. All the apps depend on Bluetooth Low Energy radio technology and the understanding that the further away you are from a radio transmitter, the weaker the received signal; inverse square law and all that. So measuring signal strength should be a way to determine proximity to another phone. Great in theory, but in practice the signal can be disrupted by the bag that it's in, or the person holding the phone, or even where you happen to be. One test in a railway carriage found the signal strength increasing as the separation went beyond two meters because of the way the metallic body of the carriage funnels the signal. In a supermarket, the signal strength could not be used to distinguish between a separation of two metres or less.

Let's hope they don't waste any more money on it.
So a Government-managed IT project has failed to deliver and ministers have turned to the private sector for a solution? Who would have thunk it?
File this one under "dog bites man".
Back in the USSR
There was a funny story in the MailOnline yesterday.
A mix-up on the Government's new online quarantine form has given the option for travellers entering the UK to declare themselves as being from countries which no longer exist.

Those filling it out on the Home Office's website were able to claim they were from places such as Czechoslovakia and the USSR – both of which have not existed for almost three decades.

Other options included on the drop-down list were the German Democratic Republic, known as East Germany, which was reunified with West Germany in 1990, Upper Volta, which is now the West African country of Burkina Faso and Southern Rhodesia, which is now part of Zimbabwe.
From Our Welsh Correspondent
Yesterday, I published an email from a reader about the absurdities of trying to view a house in Wales under the present restrictions. But his encounter with the English estate agent ended up being quite pleasant:
Turned out the estate agent who showed us around was a lockdown sceptic! He's refused furlough, and been working through the lockdown selling houses. We were swapping anti-lockdown stats and facts. (He was impressed when I told him that people under the age of 19 are more likely to perish from trouser-related accidents than COVID-19). And we rounded off a pleasant encounter by bemoaning the fact that our British Bulldog spirit has been usurped by "bloody snowflakes".

Also, he was chatting to us from about two feet away, and told us we could ignore the "glove-wearing rule".

Oh, and the house was next to a golf course, open now at last, and about eight golfing old-timers were congregating at the picnic tables near the clubhouse, flouting every law in the Corona-rulebook, regardless of their "vulnerable" status.

At last, some sanity!
Round-Up
And on to the round-up of all the stories I've noticed, or which have been been brought to my attention, in the last 24 hours:
Theme Tune Suggestions From Readers
Three suggestions for theme tunes for this site from readers today: "Patience" by Guns N' Roses, "Isolation" by John Lennon and "Virtual Insanity" by Jamiroquai.
Small Businesses That Have Reopened
A few weeks ago, Lockdown Sceptics launched a searchable directory of open businesses across the UK. The idea is to celebrate those retail and hospitality businesses that have reopened, as well as help people find out what has opened in their area. But we need your help to build it, so we've created a form you can fill out to tell us about those businesses that have opened near you. Now that non-essential shops have reopened – or most of them, anyway – we're now focusing on pubs, bars, clubs and restaurants, as well as other social venues. Please visit the page and let us know about those brave folk who are doing their bit to get our country back on its feet.
Shameless Begging Bit
Thanks as always to those of you who made a donation in the last 24 hours to pay for the upkeep of this site. Bit short today – busy, busy, busy – but it usually takes me several hours, which doesn't leave much time for other work. If you feel like donating, however small the amount, please click here. Alternatively, you can donate to the Free Speech Union's litigation fund by clicking here or join the Free Speech Union here. And if you want to flag up any stories or links I should include in future updates, email me here. (Note: please don't email me at any other address.)
And Finally…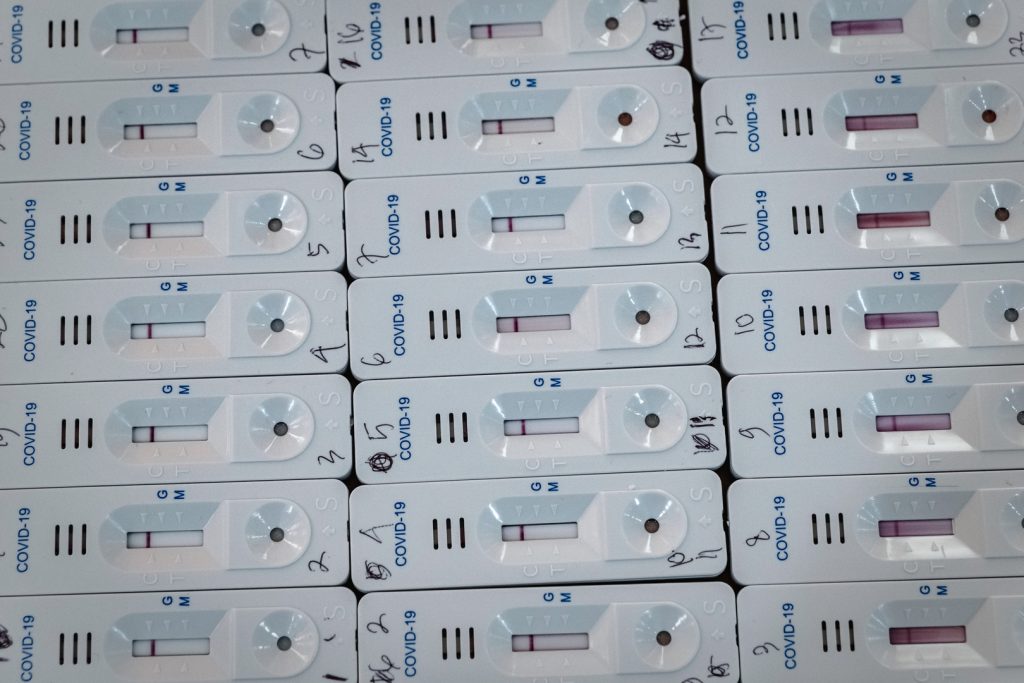 A friend of mine – Aidan Hartley – is the Chairman of a new private testing company called Pyser Testing that's set up shop in the Honourable Artillery Company in the City and I went and got tested on Tuesday. For £48, you can get a pretty reliable antibody test. The tests are administered by ex-Army medics and you get the results back in 10-15 minutes.
For testing experts, it's a lateral flow rapid antibody test manufactured by CTK Biotech. It hasn't been officially endorsed by Public Health England, which, to date, has only endorsed the Roche and Abbott antibody tests, but it has been licensed for sale in the UK by MHRA. The same test at a private clinic in Harley Street would cost upwards of £150 and it's cheaper than the one that was on sale at Superdrug but which has now been withdrawn. You can also get an Abbott test – the gold standard, according to Aidan – but that costs £96 and you have to wait three or four days for the results. All fees are inclusive of VAT.
If you want to book a test, you can do so online here. The plan is to roll it out across the country in due course.
I've written about the experience in this week's Spectator. The stakes were quite high for me, and not just because I wanted to know whether I really had COVID-19, as I think I did back in March. My column begins:
Back in April, the Spectator ran a feature in which the partners of regular contributors wrote about what it was like being stuck in quarantine with the likes of us. What Caroline had to say was not very flattering: "Toby spent the first week of lockdown in bed convinced he had coronavirus. He didn't. He is a complete hypochondriac at the best of times and this pandemic has sent his anxiety levels through the roof. He was so worried about catching it that the stress led to a bout of shingles, which is what actually laid him up." Ever since then I have been trying to prove to her that I really did have COVID-19, but without success.
But this is a tale that ends happily, at least for me.
On my way back to the Tube I called Caroline. "Looks like you're going to be eating humble pie this evening," I said. She couldn't believe it. But, sure enough, I'd tested positive for immunoglobulin G. Turns out it wasn't man flu after all.

"I'm a vegetarian," she objected.

"Don't worry," I said. "There's no meat in humble pie. It's full of things that are really good for you."