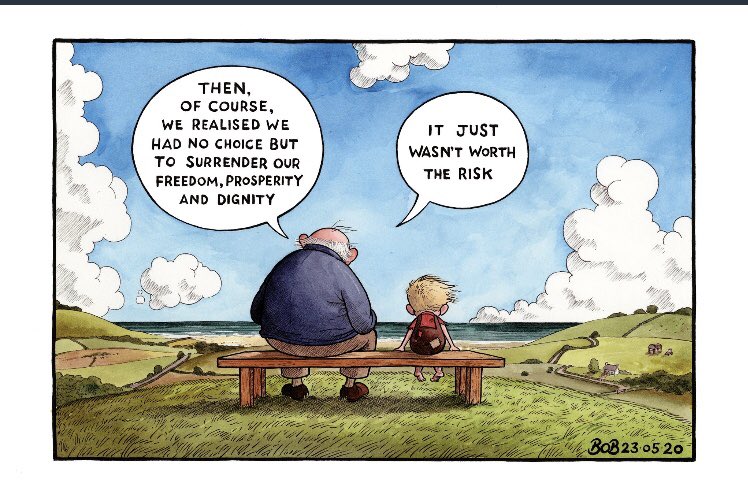 A new law was waved through Parliament late last night, banning gatherings of more than six people, and empowering the police to impose swingeing fines on anyone breaking this new rule. Officially, this was an amendment to the Health Protection (Coronavirus, Restrictions) (England) Regulations 2020.
The Express says the new law has been introduced in response to the disorder that broke out in Whitehall on Saturday, although it's worth bearing in mind that protests of more than 100 people are already banned and, to date, the only time there's been an attempt to enforce that prohibition has been when anti-lockdown protestors have gathered in large numbers. When it comes to tens of thousands of people thronging the streets to show their support for Black Lives Matter, the Government has turned a blind eye. Indeed, many politicians, including Sadiq Khan, have celebrated those protests and at least one Labour MP has joined in.
It's a sign of how resigned we are to the suspension of our liberties that this new prohibition has caused barely a murmur. It sailed through the House of Commons unopposed, with Labour MPs voting for it.
Thankfully, there is a sunset clause in the original Regulations, meaning the 2020 Act expires after six months on September 26th.
Latest ONS Data Shows Deaths in London Have Fallen to Below Five-Year Average
London is the first region since March to have a level of weekly deaths below its five year weekly average according to today's ONS data – 2.8% below. This is for the week of May 30th to June 5th.
Remind me why masks are compulsory on Transport for London, pubs and restaurants in the capital are still closed and it's impossible to get into any shops on London's high streets without queueing because of ridiculous, unenforceable two-metre social distancing rules?
It is because the Government is too embarrassed to admit it wildly over-estimated how dangerous the virus is?
William Hague Becomes Lockdown Sceptic
Ex-Tory leader William Hague has a good column in the Telegraph today in which he reviews the impact of the lockdowns and concludes that they've been a "disaster for our society".
"Instead of having to rely entirely on widely varying mathematical models and fight an unknown virus in a fog of uncertainty, governments can start to see what has actually worked in different places around the world," he says. He continues:
For instance, we can now see that it is not necessary to have a two-metre separation between people to keep the virus in retreat where it is already at a low level. We know this from the experience of countries such as Denmark, France and Germany where the recommended distance is shorter, and we should not have to spend weeks agonising over it. Great swathes of our hospitality industry could thus be saved.

We also know that these and other European countries are continuing to make progress without quarantining people entering from low-risk countries nearby, and can therefore concentrate on testing arrivals and stopping people coming from high-risk places. So the rather belated decision to require everyone arriving in the UK to quarantine themselves for two weeks ought soon to be ditched.

We can also begin to discern the true cost of a national lockdown, not just in economic but in human terms. The unemployment figures about to be released represent a personal catastrophe for hundreds of thousands of people. Large rounds of corporate redundancies mean worse is to come. For many individuals, lockdown is going to mean depression, family breakdown and despair.

On top of this, we can now be sure that there will be tens of thousands of undetected cancers. Evidence is mounting that domestic abuse is rising, and mental health deteriorating. Dental standards will have dropped sharply, with lasting consequences. Above all, the education and development of millions of young people has been severely damaged, and they will carry the scars of that for the rest of their long lives.
Some of us didn't have to wait until three months after the lockdown was imposed to reach this conclusion – it was obvious it was going to be a disaster from day one. (I wrote my first sceptical piece on March 31st.) But it's good to have such a powerful ally.
Welcome to the rapidly-growing club, Mr Hague.
We're winning the argument.
Welsh Tourism Industry on Brink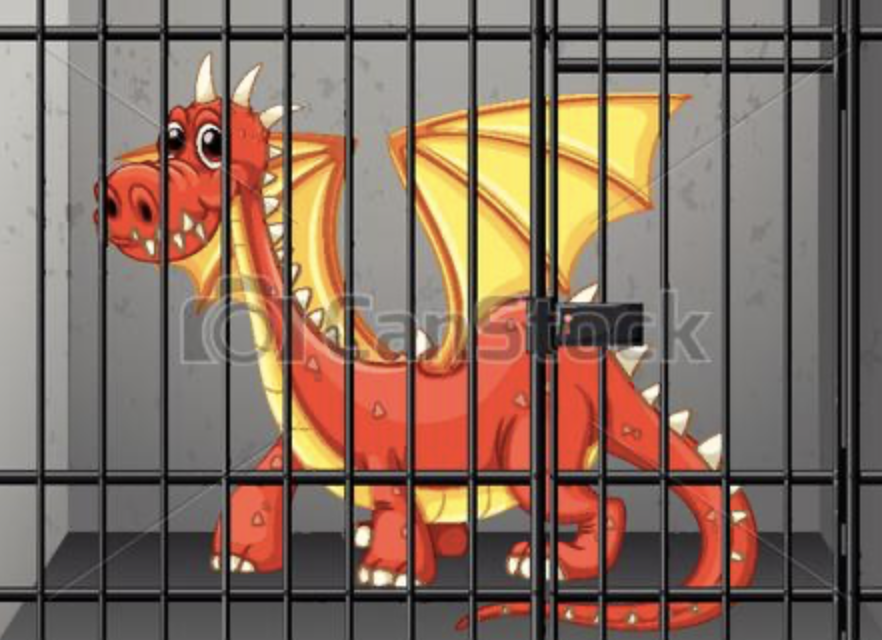 I got an email from a reader in Wales who's worried about the imminent collapse of the Welsh tourism industry.
The Lockdown in Wales is more extreme than anywhere else in the UK. Many small business people in the holiday and leisure business, from caravan park owners, to pubs, hotels, restaurants and cafes are either on the point of collapse or have already gone bust.

Even the BBC is reporting the imminent collapse of the Welsh tourism industry.

But what is the Welsh Government doing? Not much – if anything. Apparently, the First Minster, the hapless Mark Drakenford, did not even reply to a letter from Chairman of the Welsh Association of Visitor Attractions.

I am hoping some more pressure can be put on the Welsh Government and that Lockdown Sceptics can produce some information that might assist in this.

If you can highlight the plight of the Welsh tourism industry in Lockdown Sceptics that would be much appreciated.
Good idea. Please send me information about Welsh tourism businesses in trouble as a result of the lockdown and if I get enough I'll start a regular feature. Email me here with your stories.
In the meantime, here's a reminder of just how incompetent the Welsh Government has proved when it comes to testing.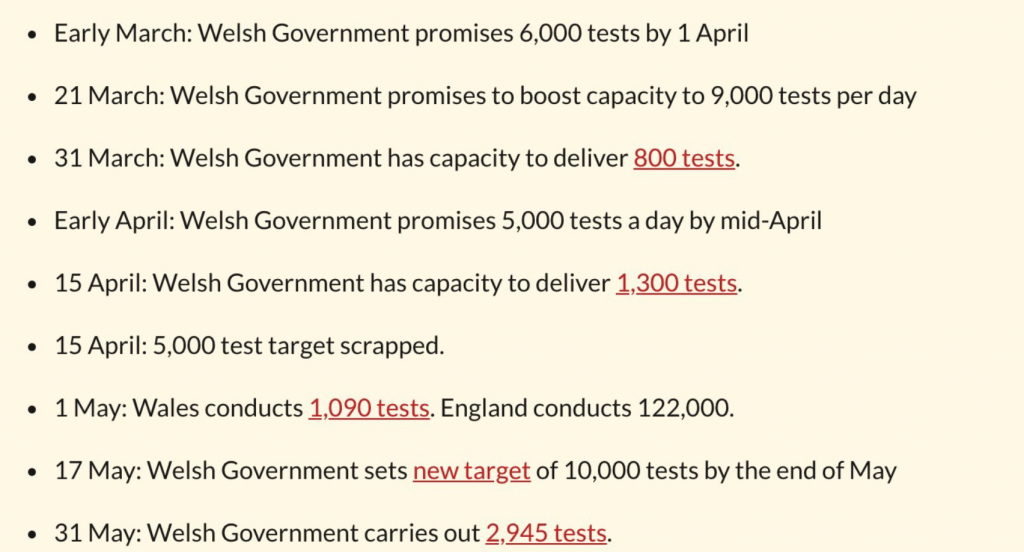 Mounting Costs of Furlough Scheme
9.1 million workers have now been furloughed with their wages paid by the Government's job retention scheme. The total value of claims is currently £20.8 billion and mounting.
The Times has more on the UK's economic woes:
In a warning to the Government as it winds down its economic support packages, figures released by the Office of National Statistics today show that the number of people claiming jobseekers' allowance and work-related universal credit benefits rose by 528,000 in May.

At the same time the number of workers on company payrolls fell by 612,000 between March and May while vacancies also dropped by 342,000 to 476,000.

This was the largest quarterly fall since the statistics were first collected in 2001 and was driven by large slumps in the retail and food and accommodation sectors.

The figures also showed a record quarter-on-quarter fall of 131,000 in the number of self-employed people in the three months to April and a record fall, of 8.9 per cent, in the number of weekly hours worked over the same period, compared with a year earlier.
New UCL Paper on Contact Tracing Gulls Credulous Journalist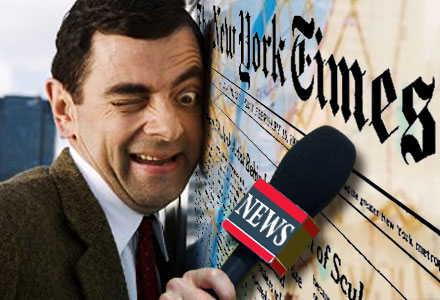 The ex-Google software engineer who has published several articles in Lockdown Sceptics under the name "Sue Denim" has written a new blog post. This one is about a paper on contact tracing that Tom Chivers discusses in an article for UnHerd. The problem is, the paper relies on the same epidemiological models – such as the one underpinning Imperial College's Report 9, predicting a quarter of a million deaths if the Government continued with its mitigation strategy – that we know know are inaccurate.
Why does Chivers, who is more scientifically literate than most journalists, not scrutinise the paper more carefully? Why doesn't he challenge the paper's assumption that the infection fatality rate of COVID-19 is 1.0%, roughly four times the estimate of the CDC?
Sue Denim is at his/her wit's end:
It's time readers demand journalists push the mute button on these kinds of papers and the modellers who write them. If academics want to be taken seriously in future, they should start creating public databases of past events and matching new outbreaks to them instead of trying to simulate how whole societies are likely to behave in the future. Empirical observation of the past can then be applied to estimate the future. Although this won't require fancy modelling skills and may yield only a few papers, the results would be far more useful.
I've given the post pride of place in the right-hand menu beneath Sue Denim's other three posts.
Facial Recognition Software to Monitor Employees Working From Home
If you thought working from home provided you with a bit more flexibility than going in to the office every day, think again. PwC, one of the big four accountancy firms, is rolling out a new facial recognition tool that will allow clients to track employees' absences from their computer screens while they claim to be "working from home". According to the Telegraph, it will use employees' webcams to log absences from their desks and force them to give a written explanation for time spent away from their computer screens.
And it's not just PcW. The firm is in talks with four investment banks and an asset manager over the use of facial recognition technology. The reason, apparently, is not the fear that people working from home are slacking off, but because of the need to comply with financial regulations. When employees of financial services companies are in the office, they have to comply with various rules, such as not taking their mobile phones on to the trading floor, and PcW and various investment banks are thinking about how these rules could be enforced when people are working from home.
A PwC spokesman said:
This technology was developed specifically to support the compliance environment required for traders and front office staff. Crucially it is designed to support those adhering to the regulations while remote working in the least intrusive, pragmatic way.
Round-Up
And on to the round-up of all the stories I've noticed, or which have been been brought to my attention, in the last 24 hours:
Theme Tune Suggestions From Readers
Just the one suggestion today: "Hold on Loosely" by 38 Special
Small Businesses That Have Reopened
A few weeks ago, Lockdown Sceptics launched a searchable directory of open businesses across the UK. The idea is to celebrate those retail and hospitality businesses that have reopened, as well as help people find out what has opened in their area. But we need your help to build it, so we've created a form you can fill out to tell us about those businesses that have opened near you. Now that non-essential shops have reopened – or most of them, anyway – we're now focusing on pubs, bars, clubs and restaurants, as well as other social venues. Please visit the page and let us know about those brave folk who are doing their bit to get our country back on its feet.
Shameless Begging Bit
Thanks as always to those of you who made a donation in the last 24 hours to pay for the upkeep of this site. It takes me many hours every day, which doesn't leave much time for other work. If you feel like donating, however small the amount, please click here. Alternatively, you can donate to the Free Speech Union's litigation fund by clicking here or join the Free Speech Union here. And if you want to flag up any stories or links I should include in future updates, email me here.
And Finally…
If you have a spare half hour and want some light relief, I'd recommend the South Park episode "Shots", which you can watch on Amazon Prime for £2.95. Here's an extract from the plot summary on Wikipedia:
Meanwhile, fourth grader Eric Cartman, who is terrified of needles, refuses the vaccine required by his school, squealing like a pig and evading restraint whenever a shot is imminent. Threatened with expulsion from South Park Elementary, he attempts to avoid vaccinations by lobbying to be designated a conscientious objector, citing fears that vaccines might make him "artistic". He has his mother, Liane, repeat this notion at a town meeting, but she then abandons this ruse to confess with exasperation that she simply cannot restrain him for the shot. Fearing that this may threaten the herd immunity that protects their children, the other parents in town conspire with her to ambush Cartman with a shot as he sleeps, and when this fails, they hire an expert pig wrestler, Big Mesquite Murph, who captures Cartman and places him in a pen. However, Cartman proves too fast for Big Mesquite Murph to restrain, so a rodeo is organized, which will pit the non-immunized children of South Park against those attempting to administer the required shots.