The Netherlands has been in the news this week after Prime Minister Mark Rutte apologised for reopening nightclubs at the end of June following a surge in infections that came in the following two weeks. Rutte has now closed them again for a month amid allegations that he made a "criminal choice" and "put people in danger".
The rise in positive tests certainly looks alarming – though note the past four days has seen a slowdown.
However, the rise needs to take into account that when night clubs and other venues reopened there was a requirement that guests presented a negative COVID-19 test (or proof of vaccination, but few in the relevant age group are vaccinated) within 40 hours prior to entry. This means lots of asymptomatic or mild infections in young adults are now being picked up that were previously going under the radar.
The country is also probably due some kind of surge from the arrival of the Delta variant.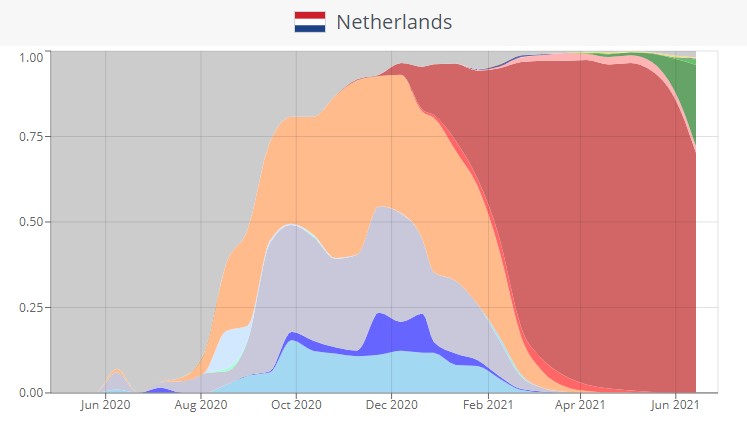 If the surge is peaking already, it hardly seems worth worrying about. Or even if it has got further to run the summer surge from the Delta variant in the U.K. has been no great disaster (and has already peaked in Scotland). If we weren't testing every man and his dog it would likely hardly have been noticed save as a summer cold going round, particularly as all-cause mortality is through the floor.
It's a sad reminder, though, of the difficulty countries are finding in moving away from a disproportionate fear of Covid and getting back to normal.