The Betrayal of Britain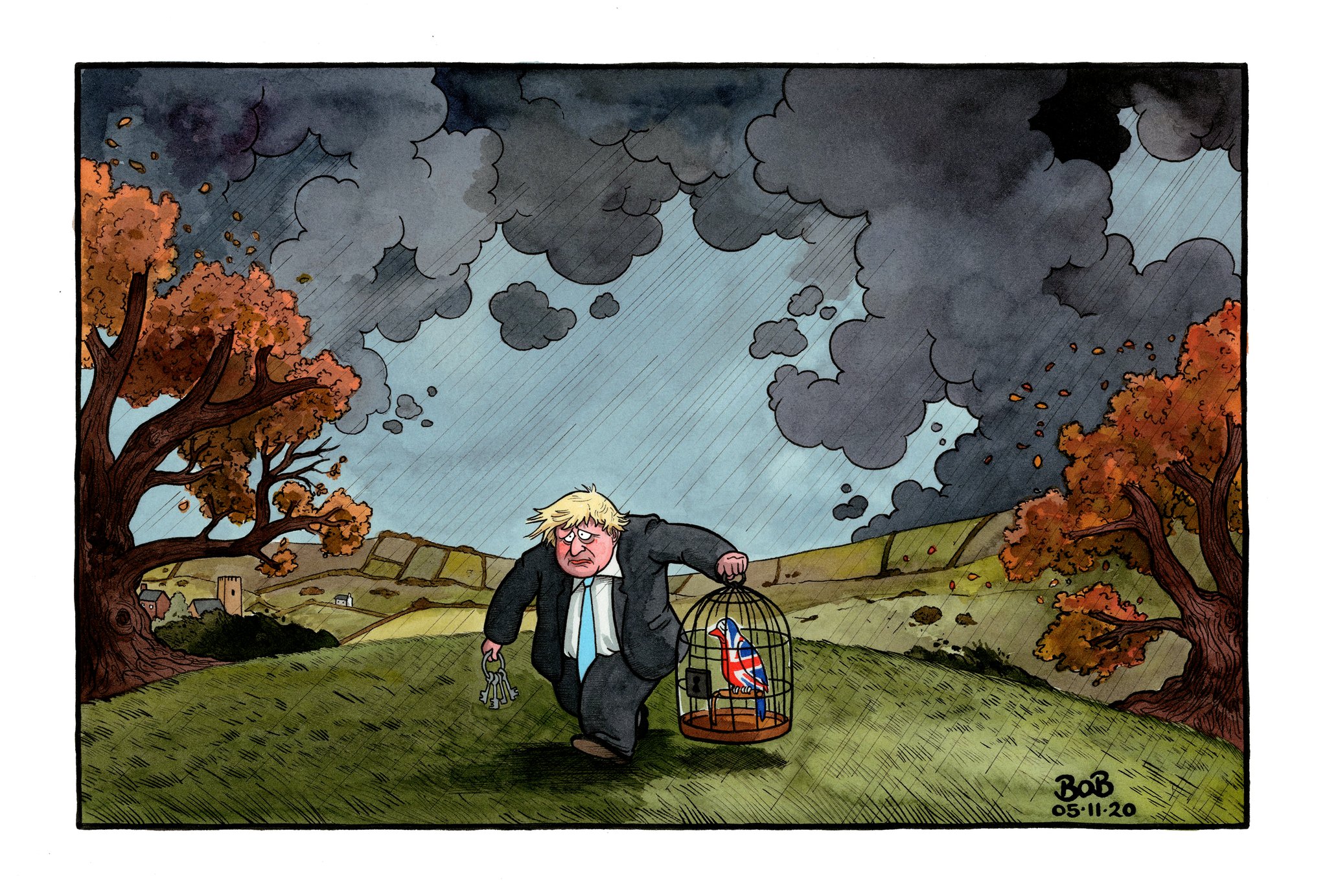 Inevitable it may have become, but no less dreadful for that. Yesterday afternoon 516 elected representatives of the English people voted to put England back into lockdown, following the other home nations into this dreary stasis. The aim? To suppress temporarily and with no obvious strategic purpose a disease which over 99.7% of people survive. The excuses of March relied on by many at the time – that not enough was known about the virus to permit any alternative – were no longer available. Seven months down the track and ignorance is no longer a defence. We know far more about this virus – its virulence, who is vulnerable to it, how to treat it, how it responds (or doesn't) to restrictions, and what it does in places where restrictions are eschewed – to make properly informed decisions. Yet MPs were instead presented with already falsified, out-of-date models predicting imminent catastrophe. The working and assumptions for these dubious creations were only published just before the vote.
Just 39 MPs voted against the lockdown. 34 were Tory rebels voting against the Government. Here is the Roll of Honour:
Adam Afriyie, Steve Baker (teller), Peter Bone, Sir Graham Brady, Steve Brine, Sir Christopher Chope, Philip Davies, Jonathan Djanogly, Jackie Doyle-Price, Richard Drax, Sir Iain Duncan Smith, Marcus Fysh, Chris Green, James Grundy, Mark Harper, Gordon Henderson, Philip Hollobone (teller), David Jones, Tim Loughton, Craig Mackinlay, Stephen McPartland, Esther McVey, Huw Merriman, Anne Marie Morris, Sir Mike Penning, John Redwood, Andrew Rosindell, Henry Smith, Sir Desmond Swayne, Sir Robert Syms, Derek Thomas, Sir Charles Walker, Craig Whittaker, William Wragg.
There were also four DUP MPs: Paul Girvan, Carla Lockhart, Ian Paisley and Sammy Wilson. And one independent: Julian Lewis. To any of our readers who wrote to these MPs, take a bow. There were also a number of abstentions, most notably Theresa May (though some were because they were Scottish MPs or paired).
The 90 minute debate saw MPs lay mercilessly into the Government's handling of the epidemic. These MPs at least did not let us down.
One of the surprise heroes of the debate was Theresa May, who has become quite the hardened sceptic (though oddly she then abstained in the vote). As she stood up Boris actually walked out of the Commons (watch here), to audible surprise from MPs. May just shrugged and carried on.
She said the prediction of 4,000 deaths a day "was wrong before it was even used". We need proper analyses, she said. "We need to know the details behind these models. We need to be able to assess the validity of those models."
She raised concerns about a lack of data on the costs of lockdown, including on mental health, domestic abuse, non-Covid treatments, "possibly more suicides" and to the economy: "Jobs lost, livelihoods shattered, businesses failing, whole sectors damaged. What sort of airline industry are we going to have coming out of this? What sort of hospitality sector? What sort of small independent shops will be left?" After watching her performance, you couldn't help but wonder if we would have been better off during this crisis if she'd been in charge.
Philip Davies, Conservative MP for Shipley, asked why Matt Hancock had "failed in this task" of sorting out test and trace before now. He said: "Instead of building that capacity and sorting out test and trace properly, he has been spending far too much of his time seemingly relishing the power of seeking to micromanage every aspect of everyone's lives."
It is "perfectly clear" lockdowns do not work, he added, but they do damage the economy and people's mental health. If they worked, "we would have solved it months ago". And yet the Government "still persists with this failed strategy". But the public "no longer has any faith" in what they are doing. He asked how many job losses it would take before Mr Hancock accepted it was the wrong strategy.
Sir Graham Brady, chairman of the 1922 Committee and MP for Altringham and Sale West, said he "fully accepts" the sincerity of Boris Johnson and Matt Hancock. But he will vote against the lockdown "with greater conviction than I have in casting any vote in those 23 years" he has served as an MP. He says the impact assessment should be published for the sake of MPs and the public and it should be available for ministers to base their decisions on.
The Government is "reaching too far into the private and family lives" of the country, he said, observing "an arrogance – unintended perhaps" in assuming the Government has the right to tell people whether they can visit elderly parents, or their children or grandchildren. He told MPs that he "can't be the only one" who has had constituents in "floods of tears" because of the restrictions. Does the Government have the right "for heaven's sake", he wondered, "to tell consenting adults with whom they are allowed to sleep", to ban communal worship, golf or tennis.
He said Johnson's argument, that despite the lack of evidence for each restriction the whole lot must be accepted as a package to avoid it unravelling, was not good enough. "We cannot vote for measures on that flimsy basis, which patently make no sense," he said. "I have a fundamental problem with much of what we are being asked to do here."
Sir Charles Walker, 1922 Committee Vice Chairman, told MPs that "freedoms are like the air we breathe" and are fundamental to the country, yet "once again we stand on the threshold of using the rule of law to undermine the rule of law". He pointedly reminded members they are not asking people to do something "we have coerced them, we have coerced them through criminal and civil law." The freedom to go about one's business – and the freedom to protest – are "the oxygen of democracy", he said.
Dismissing "sincerely held concerns as wanting to let the virus rip is deeply ungenerous and deeply, deeply unkind," he added. Sir Charles said he wants people to live full, long, happy lives, but while our mortality is "our contract with our maker", our freedom is a contract with Government. He said he would not support the "terribly unjust" lockdown, adding: "I will have no part of criminalising parents for seeing their children, and children for seeing their parents."
Poignantly, former chief whip and Forest of Dean MP Mark Harper told the Commons he will vote against the Government for "only the second time in my 15 years in this House".
"You will know, madam Deputy Speaker, from our shared endeavours in the usual channels that it is not easy for a former Chief Whip not to support their party," he said. He stressed that in his part of the country infections are "flat or falling" and no concerns have been raised by local hospitals. He said the modelling that has been presented is "old data and we already know and [Theresa May] set this out very clearly that the most extreme of those is wrong… and wrong by a factor of four or five".
"I simply don't believe the Government has made the case," he added, also flagging concerns about the burden enforcing the restrictions will place on the police.
Tory MP Huw Merriman (see his tweets here) asked the Prime Minister what evidence he has that more lives would be saved through lockdown than the restrictions will cause themselves.
Boris acknowledged this was "the crux of the debate" but argued MPs must "look at the immediate peril we face". He stressed "the real risk of mortality on what I think would be a grievous scale which would stem from doing nothing".
He says doctors and nurses would be forced to make "impossible choices about which patients would live and which would die" – a favourite argument of his, and clearly one which impacts him deeply, perhaps betraying his own fear of making difficult decisions. In reality, triage and prioritising patients for ICU admission is a routine part of managing the demands on the health service. Heads of ICUs make choices about which patients should live and die every day. Besides, he is surely aware that figures show hospitals are nowhere close to being overwhelmed, and that we are a long way from the kind of demand (and deaths) that were seen in England 1993-2000.
Yet he repeated the bizarre claim Chris Whitty made on Monday that the "existential threat" to the NHS comes from "not focusing enough" on coronavirus, which would deprive other patients of the care they need. There are mountains of evidence that it was the lockdown that decimated healthcare in this country, not the virus.
Labour leader Keir Starmer complained MPs should have had more time to scrutinise legislation and "iron out" inconsistencies, and criticised the regulations as "not in any way desirable or perfect". Nonetheless, Labour would support them, he said, because the Government had "lost control", betraying the sharp political edge to his manoeuvring.
"To anybody who disputes the trajectory of the virus, or what the cost of inaction would be, I would point out that when SAGE warned 44 days ago… there were 11 deaths from COVID-19," he said, noting that on Monday 397 deaths were reported. "That is not graphs, not projections, that is the grim facts," he said. "That direction of travel has been clear for some time." But how many more deaths than normal does that figure represent? He didn't say. Neither did he comment on the evidence that infections are plateauing rather than growing exponentially as R continues to fall.
Scandal: PCR Testing Sites Not Fit For Purpose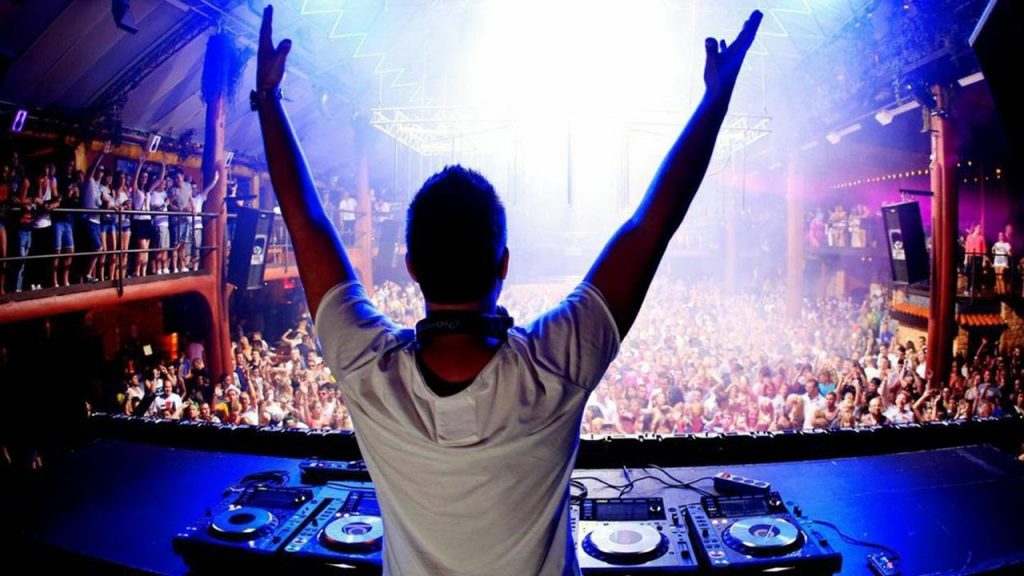 We were sent the below by someone employed at a PCR testing site in Salisbury. We are republishing it today for those who missed it in yesterday's mid-afternoon update. Find it also on the right-hand menu here.
Forgive the intrusion but I was given your contact details courtesy of a mutual friend. I realise the gravity of making this information public and genuinely feel that you are best placed to air my concerns about the fundamentally flawed service provided at testing sites. To be specific, the site operating in Salisbury which has been awarded/allocated without tender or public scrutiny to the unlikely coalition of Mitie and Deloitte.
I was accepted for work instantly after applying online at 01:00 in the morning. I filled out a mere two pages of information – no reference checks, no criminal record check, no photographic ID – and started work the following Monday at 08:00. I was deployed into the car park to essentially point and wave at cars for my first two shifts. I was told that we could read books, use our phones and use tablets in our non-customer-facing time. In a 12-hour shift that time could easily be upwards of eight to nine hours. After proving myself with my enthusiastic waving and gesturing to genuinely bemused looking members of the public I was promoted after three days to the PPE team. At this point, I still hadn't had any non automated contact with the agency which had placed me.
The PPE team as it turned out was indeed a promotion. Along with ensuring the continuous supply of plastic gloves and surgical face masks to staff on site, we were tasked with assembling the MT PCR testing kits. This entailed putting the vials, swabs and instruction leaflets in foil bags. Some bags were sealed if they were for RTS use (mobile units) and others unsealed if for use on the static site. The static site being a special site donated free of charge by Wiltshire Council as it was now redundant as a park-and-ride site. Redundant thanks to lockdown.
It became apparent to me frighteningly quickly how unstructured and chaotic the processes on the site were across the board. I completed two-and-a-half years of a mental health nursing degree back in 2013 and I realised, thanks to my prior training, we were preparing these tests in a totally non-sterile environment. A bloody shipping container to be precise! I questioned the practice with site management only to be told that they had no formal written policies in place and so procedures were "fluffy".
Unlike some of my other colleagues, I decided to read the storage instructions that accompanied the containers of the vials. To my horror, it emerged that the formula needed to be stored at between zero and eight degrees Celsius after a sample is taken and then transported to one of the three testing labs in Milton Keynes, all run by Lighthouse. I have photographic evidence of the temperature in one of the unsanitary shipping containers that the tests were stored in prior to collection – it was not between zero and eight. Furthermore, the instructions stated that the sample must be stored and transported upright. Yet at the Salisbury site, the completed tests were put into medex containers on their side with up to 100 samples crammed in. The aforementioned containers were then collected and transported to Milton Keynes by a combination of Royal Mail vans and privately unmarked and undocumented couriers using their own family saloon cars.
I reported my concerns to management but was told that if I had a problem I should contact the CEO of Mitie. Not unsurprisingly, I declined for fear of the retribution that would almost certainly follow. The testing facility itself never had less than 34 staff on site. That's one thing Mitie had insisted upon and it was strictly adhered to. Not a single staff member involved at any level had any medical training. Not one! The closest to it was an ex-army nurse who no longer held her pin and was allocated to supervise the car park traffic. The Site Lead and the Deputy Site Manager were an ex-paratrooper and a DJ from Ibiza. No disrespect to either DJs or paratroopers as they have been part of some of my best nights out ever. They are not, however, the people I want deciding how we store and handle possible COVID-19 samples on a testing site with "fluffy" procedures. From Dido Harding at the top to the unvetted, poorly-educated minions implementing policy at the coal face, not one of these people is remotely qualified for the task in hand.
I was also added to a WhatsApp group for the PPE team which was rather unorthodoxly sent to our private phones. I remained part of the group for weeks after I left the site. I have a record of exactly how many tests were performed each day from the July 29th until October 14th. During this time we were told to limit the amount of tests undertaken each day to 145, despite there being ample capacity and stock. The previous daily record of tests undertaken on our site was 459. No reason was given as to why we should limit testing in this way. Without doubt the highlight of the WhatsApp stream is an email shared between G4S and Mitie about a gentlemen in a white van who appeared at the MTU 179 in Lewisham trying to collect tests with a van covered in graffiti that was full of rubbish and contained a large dog. Incredibly, he appeared to have a medex box from another site that he'd already picked up and was taking to a lab when he was turned away from Lewisham.
At Last – a Good Response From an MP
Richard Fuller, MP for North East Bedfordshire, sent this response to a constituent, which we think is pretty good.
Thank you for your recent email regarding today's vote in Parliament whether to provide the legal basis for a second national lockdown. I greatly appreciate you taking the time to share your thoughts with me.

There will be limited time for debate today and I am unlikely to be selected to speak. I have therefore laid out my thinking on my website, here, but as this is quite a long, I would like to summarise the key points here.

On balance, I have decided that I cannot support the motion to impose a nationwide lockdown. I will abstain rather than vote against because my alternative approach does not currently have the requisite support from medical advisors. What is material, and which I hope the government will recognise, are my reasons for not supporting these measures and the actions I now wish the government to take.

My main arguments are that the measures represent an overreach of government powers in a free society; that alternatives, such as the recently adopted tiered approach, provide a more targeted response which should be given more time; and that the information provided does not demonstrate persuasively that the potential benefits outweigh the costs in lives and livelihoods.

We are a free country within the law. We are not an authoritarian system: freedoms have been fought for and matter: the freedom to associate, the freedom to worship, and the freedom to trade. Parliament should defend these freedoms not acquiesce in their limitation until all other options have been pursued. Sadly, these measures suggest the government has become too casual in its exercise of powers to restrain our freedoms. It is unacceptable that people should not be able to see their relatives in care homes; that communal worship should be prohibited; and that businesses which have spent considerable sums to make their premises Covid secure should be forced to close in areas where the virus is not prevalent.

I have given Ministers some suggestions for what they should focus on now. Firstly, to operationalise the rapid testing strategy being clear with the public of the constraints and timeline.

Secondly to put Covid in context with other illnesses and diseases by galvanising the NHS to make progress on clearing the backlog of treatments and presenting statistics that broaden understanding rather than reinforce this unique focus. Thirdly, to restore the traditional disciplines on the scope of government action and by making available the full assessment of policy consequences before judgements must be made.
Alexander Hamilton Nails It
To retract an error even in the beginning is no easy task. Perseverance confirms us in it and rivets the difficulty; but in a public station, to have been in an error, and to have persisted in it, when it is detected, ruins both reputation and fortune. To this we may add that disappointment and opposition inflame the minds of men and attach them still more to their mistakes.

Alexander Hamilton, 1774
"I Will Never Vote for the Labour Party Again"
A Lockdown Sceptics reader and life-long Labour voter has sent us the letter she sent to her MP Rebecca Long-Bailey informing her she will not be voting for them again.
Dear Rebecca,

I write today to let you and Sir Keir Starmer know that I will never vote for the Labour Party again.

I am 62 years of age and have voted Labour all of my life. I grew up in a Yorkshire mining town, my family were miners and I saw their struggles. At school I was in remedial class but I overcame this problem and by my mid-30s I had obtained a 1st Class science degree, an MPhil, a teaching qualification, a diploma in psychotherapy and a postgraduate qualification in public health. I spent most of my working life employed by the NHS. I have specialised in mental health and HIV prevention.

With this background I believe you can see I am talking from substantial experience and qualifications. It is from this position that I wish to convey my utter disappointment and disgust in the position the Labour Party has taken over the pandemic. I have personal circumstances in that my frail elderly father with vascular dementia has been unable to have the support of his family since mid-March. I have returned to Salford today from my weekly trip to Yorkshire, where I pick up my father's 83 year old sister and drive to the care home to sit outside locked double glazed doors to try to support my father who sits inside in his wheelchair. I see other families, wives and husbands in their late 80s, separated and, as all of us in this position, maybe never to see our family member in person again. It is heart breaking.

I am so angry as the Labour Party could have advocated for the 400,000 lonely and isolated care home residents and their desperate families. The Labour Party could have supported the call, begun in the summer, for families to be treated as key workers and for care homes to have more support and to have their insurance underwritten by the Government. It did not.

On the eve of the second nation lockdown of my country I do not have words to express my anger in the Labour Party. You could have taken the route of challenging the authoritarian imposition of restrictions, you could have challenged the fear, you could have promoted trust and unity. Instead I have seen the Labour Party drive fear, promote greater authoritarianism and neglect the poor in our communities. It is only the fortunate who can benefit from lockdown and work from home. So many other people are needed to support the community – shop workers, food preparation, supply and delivery, police, fire service, care workers, health service workers, warehouse pickers, packers and deliverers, refuse workers, construction workers, waste water workers, power supply workers, this list is endless. Whilst the rich are indoors sheltering the poor service their needs.

It is my opinion that the Labour Party has failed the country generally and poor communities in particular.

I would like you to show Keir Starmer my email as I am certain my views are representative of many former Labour Party voters.
Test and Trace Stasi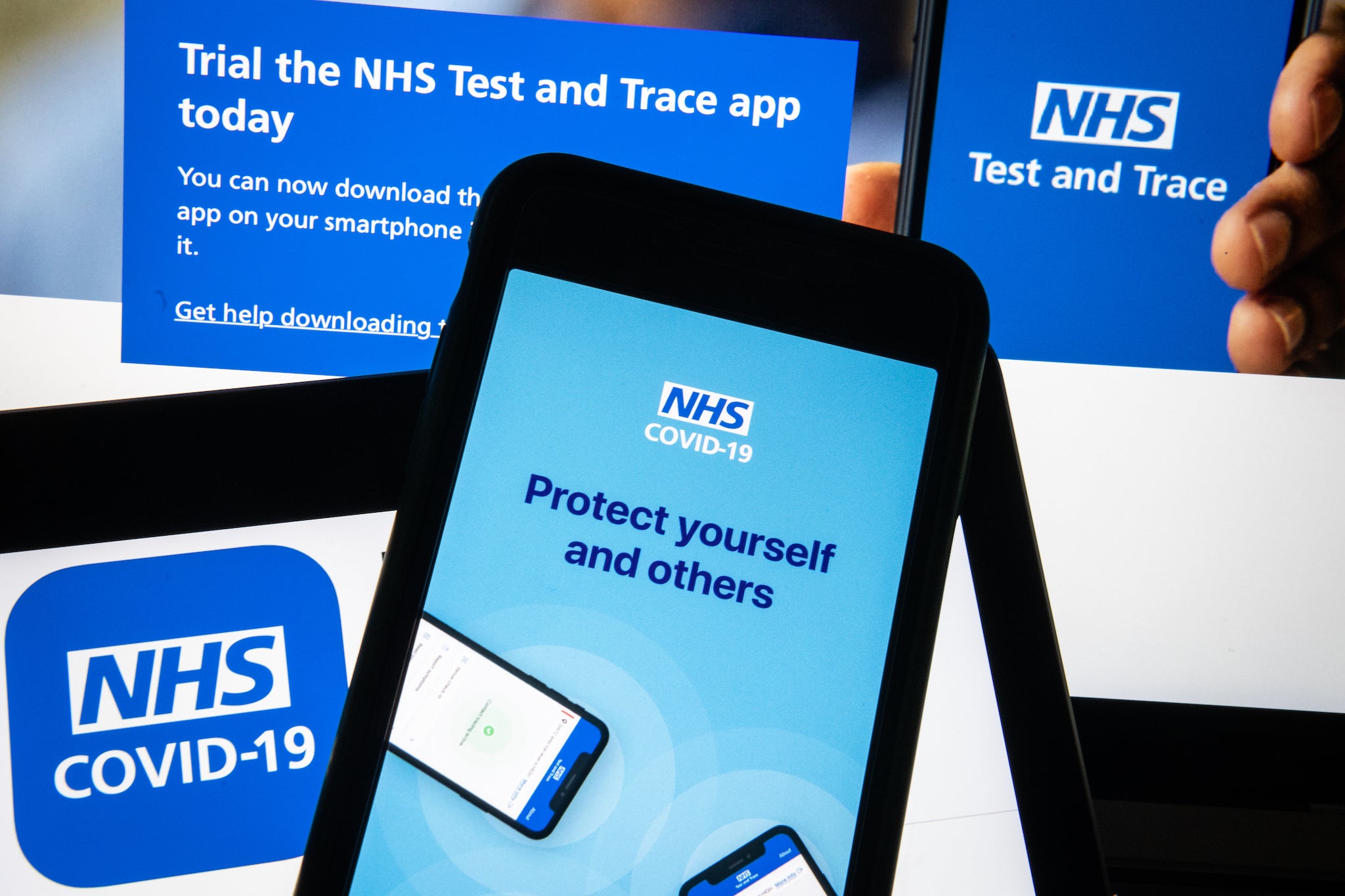 A reader sent us a disturbing story heard from a neighbour.
Her sister who lives in Skipton tested positive a few days ago – she only took the test because she'd lost her sense of smell. She had no other symptoms to speak of. She self-isolated immediately.

This was followed by "in excess" of 20 text messages demanding that she download the NHS App. She did not do so since she doesn't want to be followed round by it and she's self-isolating anyway. She was then telephoned by the Test and Trace system and the caller threatened her with a "police check at your address if you do not download the app." Utterly furious, she ended the phone call and is waiting to see what happens next.

Needless to say, there is no such legal basis for the threat: the app is entirely voluntary. One wonders what the motivation for the threat is – is the Test and Trace system based on some sort of "results" score sheet? Are they even paid by the download? God knows.

It just shows you how it doesn't have to be the government introducing a Stasi system of rule – some members of the Great British Public are only too happy to do it for them off their own bats. That's actually more frightening.
"Captivity in Somalia Was Easier Than Lockdown"
Eleven years ago Paul Chandler and his wife Rachel were abducted by Somali pirates and held hostage for over a year. Here Paul reflects on the ways in which lockdown is worse.
Almost 10 years ago, on November 14th 2010, Rachel and I regained our freedom after 388 days at gunpoint. Now, in Evesham, "quarantine" (after returning from Portugal) is morphing into "lockdown" – euphemisms for house arrest. Approaching that 10 year anniversary, and with ample time to fret, I can't help but think about the similarities and contrasts.
The events, although at first glance dramatically different, have followed a remarkably similar trajectory. In September 2009 we were in a particular place at the wrong time; early in 2020 a novel virus appeared in an unsuspecting world. In the Indian Ocean a dramatic and terrifying violent attack was followed by a gradual de-escalation of the physical threat and settling down to a safe, if boring, existence. The virus made a terrifying attack in Europe and elsewhere, followed by a gradual accumulation of empirical data which show that it is "just another virus" with which we must co-exist. Initially in Somalia there seemed to be no end to our sentence. But we realised that there would be – there was only a negotiation to be completed first. In the UK, on the other hand…
Comparison of the physical conditions is facile, and not terribly interesting. But the psychology, the mind games, that's another matter.
In Somalia I managed eventually to quell the feeling of guilt (how could I, the male in the relationship, have put my partner into such a situation?). Despite the media's preoccupation with "what food did you miss?" the overwhelming loss was of course freedom. Buoyed by a (partial) adherence to Stoicism I determined not to worry about things I could not control. I accepted that our freedom had been stolen by a gang of youngsters, most of whom bore us no malice and were in a sense good honest criminals. What a contrast with today – our freedom, and that of the whole population, has been stolen by our own Government. A totally dishonest campaign (since May, at least) by the "fatuous four", whose eyes, ears and minds are open only to the advice from the "dishonest duo" (you know who I mean), fraudulently giving wilfully exaggerated forecasts (sorry, projections; no, scenarios) based on the anti-scientific, irrational group-think emanating from the half-witted huddle named after a herb.
Once I realised that our captors meant us no harm, and that the process of negotiation was outwith my control, my mind turned to the obvious risks – accident and health problems. In either case the absence of available medical care could be fatal, and this was an ever present fear. In reality our captors, aware that our value to them was in direct proportion to our health, ensured that we were supplied with all the medicines we needed – if care in a failed state was difficult, at least medicines would be no problem. We were given a (fairly) healthy diet, plenty of fresh air and sun – vitamin D to the rescue! 2020 in Evesham: there is, to all intents and purposes, no routine health service. People are encouraged to stay indoors – directly contrary to biological requirements. And the situation here is a result of direct action by the government. I am much more concerned about deteriorating health or injury here than I was in Somalia.
Control of information is a tool of oppressors. In Somalia our captors provided a radio and encouraged us to listen to the World Service (only 10 years ago the BBC was still held in great esteem in many parts of the world.) In the UK in 2020 the media is coerced (that which isn't a government propaganda outlet) into suppression of information that does not match the narrative. There are, thank goodness, a few honourable exceptions. At this point Orwell's 1984 jumps into my mind – not only rewriting the facts to match the narrative, but NEWSPEAK: adjusting language to remove the ability to question. UK Government 2020 – redefining words such as "case" and "exponential" so as to make reasoned consideration meaningless.
A few months into our captivity the gang discovered the leverage they could exert by separating us. Once they kept us apart for three months. This was a huge blow, raising our mental stress and generating violent behaviour in the gang. Why did they stop? Did they realise that this was beyond the pale for "good, honest criminals"? Now, in the UK in 2020, it brings tears to my eyes to think of the countless elderly or mentally ill people being kept apart from their partners or other family for months on end – indeed often being kept in isolation until death. Is this cruel and unusual punishment? Breach of human rights? Unthinking, uncaring diktat? This is a direct consequence of government action – I despair.
One thought leads to another – dehumanisation. Society depends on social interaction. Ten years ago I mastered a little of the Somali language, the better to interact with our captors. I had in mind explaining some of the cultural differences between us, with a view to persuading them to see the error of their ways. Almost without exception they encouraged this engagement, up to a point of course – they didn't get as far as teaching me to fire an AK47. They wanted us to be as happy as possible in the circumstances. Contrast with here and now. By Government diktat discourse is discouraged, made almost impossible for many.
I am trying to say why I am so depressed, an order of magnitude more than when we were in captivity. And the most distressing thing is that it is all down to government action.
Finally, Orwell again. 1984, although set in the future, is not a fantasy, full of scientific imaginings. It is a warning. Fast becoming a forecast (sorry, projection). There is no happy ending. The essence that I take from it is that dystopia is not a temporary state. There is still, in a few people, a dimming memory of better times. There is no future. Mere existence is not life. We must heed the warning.
Now my blood is boiling, but that's healthier than despondency. My conclusion is that there is only a superficial similarity between Somalia 2010 and Evesham 2020. The contrasts in terms of mental health – low mood, depression, etc. – are huge, and in favour of Somalia. Then it was the bad guys in charge, acting as well as they could, subject to their declared criminal aim. Now it is another group of bad guys, but they think they are the good guys. I despair.
Lockdown Loophole Permitting Public Worship?
A reader thinks he's spotted an unintended loophole in the regulations that means communal worship can go ahead – as long as it's being broadcast.
The rules are in STATUTORY INSTRUMENTS 2020 No. 1200 PUBLIC HEALTH, ENGLAND: The Health Protection (Coronavirus, Restrictions) (England) (No. 4) Regulations 2020

"5.(1) No person may leave or be outside of the place where they are living without reasonable excuse." … including "6. (2) (e) to attend a place of worship;"

So you can still leave your home to go to a church. This might be for private prayer – this is allowed: churches can be used "18 (8) (f) for individual prayer, and for these purposes, 'individual prayer' means prayer by individuals which does not form part of communal worship".

They have closed the churches: "18. (7) A person who is responsible for a place of worship must ensure that the place of worship is closed, except for uses permitted in paragraph (8)", but with exceptions …

"(8) A place of worship may be used … (c) to broadcast an act of worship, whether over the internet or as part of a radio or television broadcast".

So the person responsible does not have to close the church if it is used to broadcast an act of worship. (I assume this was the Government intention.) But the Government thinks – and the churches believe – that congregational worship is banned – this is in the Archbishops' letter (written before the SI was published).

But in fact the congregants can still attend the act of worship by virtue of 6. (2) (e) (and I assume this was most certainly not the Government intention).

How is this? 18. (8) (c) allows churches to conduct a worship service if it is broadcast from the church. Crucially, it does not forbid a congregation to attend it. The Government could have written more restricted regulations. For example:

6. (2) (e) to attend a place of worship for the purposes of individual prayer;

18, (8) (c) to broadcast an act of worship other than an act of communal worship, whether over the internet or as part of a radio or television broadcast" ;

or maybe

18, (8) (c) to broadcast an act of worship involving only persons present as part of their work or providing voluntary services in connection with the act of worship, whether over the internet or as part of a radio or television broadcast".

But they did not. Therefore, as long as somebody in a church can Facebook Live or YouTube live stream, communal worship can carry on.
The crucial point seems to be that the regulations fail to specify that they ban communal worship (only saying the church must be closed, save for the exceptions) and also fail to specify that the exception for broadcasting an act of worship does not permit communal worship. Meanwhile, attending a place of worship remains a reasonable excuse to leave the house. Would any lawyer readers like to confirm for us if this reading is correct? Ideally before Sunday?
What MPs Should Have Asked Whitty And Vallance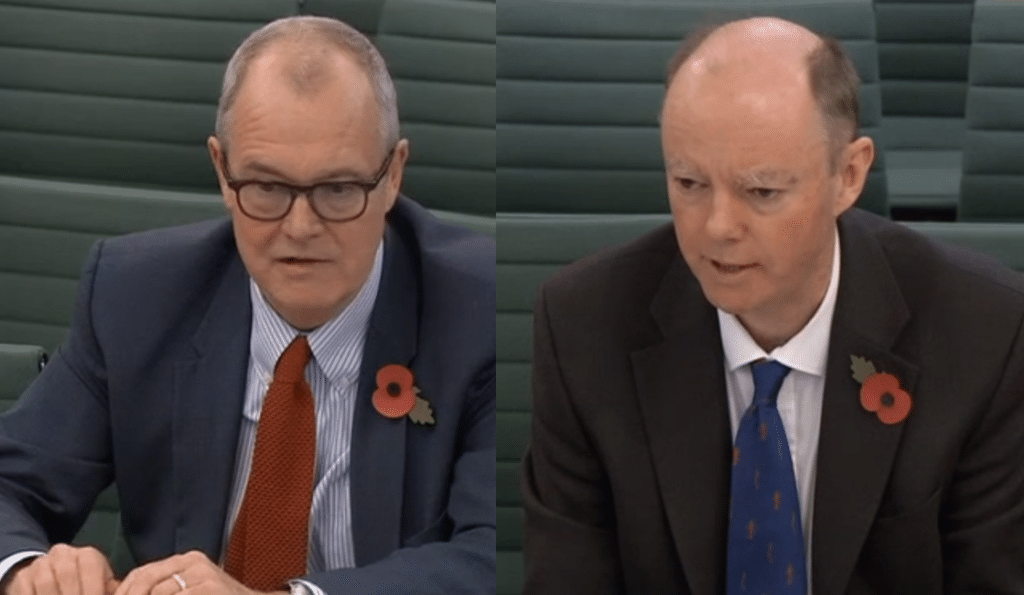 Francis Hoar, a barrister on Simon Dolan's legal team and a Lockdown Sceptics reader, sent some questions via Twitter to the Science and Technology Select Committee but they were ignored by MPs. A great shame as they are exactly the questions the two advisers need to answer.
The results for the PCR tests, which is the basis for all the 'case', hospitalisation and death numbers, are found after 45 cycles. Why do you continue to use 45 cycles when they create so many false positive results?
It is right, isn't it, that that data on hospital 'admissions' of patients with COVID-19 includes anyone who has had a positive PCR test up to 14 days before admission, on admission or after admission. Moreover, is it not right that any person testing positive within different seven day periods would be counted within each of those?
In relation to deaths, is it not right that these include all deaths within 28 days of a positive PCR test, regardless of the cause of death?
PHE publish the Emergency Department Synromic Surveillance System: England every week. This includes data on attendances for respiratory infections, which include COVID-19. Does the latest, published on 28th October, not show that the daily number of attendances in A&E for all respiratory infections and for all acute respiratory infections (both of which include COVID-19) are below average for the time of year and rising at no more than average levels?
In the most recent 'Weekly national Influenza and COVID-19 surveillance report', published on October 29th 2020, it was found that triage for respiratory infections (including COVID-19) was at average levels?
Professor Chris Whitty has said that the quantification of excess deaths is internationally recognised as the "key metric" in assessing countries' performance in handling infectious diseases. In the Surveillance Report, it stated that: "No significant excess all-cause mortality was observed in week 42 overall or by age group, however subnationally excess was noted in the North West."
However, there have been substantial fewer excess deaths from acute respiratory infections but considerable excess deaths for ischaemic heart diseases and cerebrovascular diseases.
Thus, this data suggests that there are: (1) Fewer 111 and GP assessments for respiratory infections than is typical for the time of year; (2) Fewer patients treated for acute respiratory infections than the seasonal norm; and (3) Fewer deaths from acute respiratory infections (including COVID-19) than is normal for this time of year. If that is so, how can you say that there is a respiratory health crisis?
The NHS has provided data for the last quarter of 2019, which shows that a mean of 89.6% of beds and 91.5% of "general and acute" beds were occupied between October and December 2019 within the North West of England. What is the occupancy now?
What is the total occupancy for hospitals in other regions both this year and 2018 and 2019 for ICU units and generally? Without this, how can we compare this year against other years in which there were bad flu epidemics – including especially 2018?
Stop Press: Parliament's website shows that five questions from MPs about the false positive rate have gone unanswered by ministers. The only answer so far, posted on Monday: "The Department of Health and Social Care has indicated that it will not be possible to answer this question within the usual time period. An answer is being prepared and will be provided as soon as it is available."
Round-Up
Theme Tunes Suggested by Readers
Just one today: "Cosy Prisons" by A-ha.
Love in the Time of Covid
We have created some Lockdown Sceptics Forums, including a dating forum called "Love in a Covid Climate" that has attracted a bit of attention. We have a team of moderators in place to remove spam and deal with the trolls, but sometimes it takes a little while so please bear with us. You have to register to use the Forums, but that should just be a one-time thing. Any problems, email the Lockdown Sceptics webmaster Ian Rons here.
Sharing stories: Some of you have asked how to link to particular stories on Lockdown Sceptics. The answer used to be to first click on "Latest News", then click on the links that came up beside the headline of each story. But we've changed that so the link now comes up beside the headline whether you've clicked on "Latest News" or you're just on the Lockdown Sceptics home page. Please do share the stories with your friends and on social media.
Woke Gobbledegook
We've decided to create a permanent slot down here for woke gobbledegook. Today, a reader has sent us the ludicrous menu of genders that confronts a person when attempting to register for "Crunchbase.com", a platform for tech companies to market their latest fundraising rounds:
Female
Male
Agender
Androgyne
Androgynous
Bigender
Female to Male (FTM)
Male to Female (MTF)
Gender Fluid
Gender Nonconforming
Gender Questioning
Gender Variant
Genderqueer
Non-Binary
Neutrois
Pangender
Transgender Person
Transgender Female
Transgender Woman
Transgender Male
Transgender Man
Transfeminine
Transmasculine
Transsexual Person
Transsexual Female
Transsexual Woman
Transsexual Male
Transsexual Man
Two-Spirit
Other
Prefer not to identify
Completely insane.
"Mask Exempt" Lanyards
We've created a one-stop shop down here for people who want to buy (or make) a "Mask Exempt" lanyard/card. You can print out and laminate a fairly standard one for free here and it has the advantage of not explicitly claiming you have a disability. But if you have no qualms about that (or you are disabled), you can buy a lanyard from Amazon saying you do have a disability/medical exemption here (takes a while to arrive). The Government has instructions on how to download an official "Mask Exempt" notice to put on your phone here. You can get a "Hidden Disability" tag from ebay here and an "exempt" card with lanyard for just £1.99 from Etsy here. And, finally, if you feel obliged to wear a mask but want to signal your disapproval of having to do so, you can get a "sexy world" mask with the Swedish flag on it here.
Don't forget to sign the petition on the UK Government's petitions website calling for an end to mandatory face masks in shops here.
A reader has started a website that contains some useful guidance about how you can claim legal exemption.
And here's an excellent piece about the ineffectiveness of masks by a Roger W. Koops, who has a doctorate in organic chemistry.
Mask Censorship: The Swiss Doctor has translated the article in a Danish newspaper about the suppressed Danish mask study. Largest RCT on the effectiveness of masks ever carried out. Rejected by three top scientific journals so far.
The Great Barrington Declaration
The Great Barrington Declaration, a petition started by Professor Martin Kulldorff, Professor Sunetra Gupta and Professor Jay Bhattacharya calling for a strategy of "Focused Protection" (protect the elderly and the vulnerable and let everyone else get on with life), was launched last month and the lockdown zealots have been doing their best to discredit it. If you Googled it a week after launch, the top hits were three smear pieces from the Guardian, including: "Herd immunity letter signed by fake experts including 'Dr Johnny Bananas'." (Freddie Sayers at UnHerd warned us about this hit job the day before it appeared.) On the bright side, Google UK has stopped shadow banning it, so the actual Declaration now tops the search results – and Toby's Spectator piece about the attempt to suppress it is among the top hits – although discussion of it has been censored by Reddit. The reason the zealots hate it, of course, is that it gives the lie to their claim that "the science" only supports their strategy. These three scientists are every bit as eminent – more eminent – than the pro-lockdown fanatics so expect no let up in the attacks. (Wikipedia has also done a smear job.)
You can find it here. Please sign it. Now well over 600,000 signatures.
Update: The authors of the GDB have expanded the FAQs to deal with some of the arguments and smears that have been made against their proposal. Worth reading in full.
Update 2: Many of the signatories of the Great Barrington Declaration are involved with new UK anti-lockdown campaign Recovery. Find out more and join here.
Judicial Reviews Against the Government
There are now so many JRs being brought against the Government and its ministers, we thought we'd include them all in one place down here.
First, there's the Simon Dolan case. You can see all the latest updates and contribute to that cause here.
Then there's the Robin Tilbrook case. You can read about that and contribute here.
Then there's John's Campaign which is focused specifically on care homes. Find out more about that here.
There's the GoodLawProject's Judicial Review of the Government's award of lucrative PPE contracts to various private companies. You can find out more about that here and contribute to the crowdfunder here.
The Night Time Industries Association has instructed lawyers to JR any further restrictions on restaurants, pubs and bars.
Christian Concern is JR-ing the Government over its insistence on closing churches during the lockdowns. Read about it here.
And last but not least there's the Free Speech Union's challenge to Ofcom over its 'coronavirus guidance'. You can read about that and make a donation here.
Samaritans

If you are struggling to cope, please call Samaritans for free on 116 123 (UK and ROI), email jo@samaritans.org or visit the Samaritans website to find details of your nearest branch. Samaritans is available round the clock, every single day of the year, providing a safe place for anyone struggling to cope, whoever they are, however they feel, whatever life has done to them.
Shameless Begging Bit
Thanks as always to those of you who made a donation in the past 24 hours to pay for the upkeep of this site. Doing these daily updates is hard work (although we have help from lots of people, mainly in the form of readers sending us stories and links). If you feel like donating, please click here. And if you want to flag up any stories or links we should include in future updates, email us here. (Don't assume we'll pick them up in the comments.)
And Finally…
This YouTube mash-up by Computing Forever in which Klaus Schwab, the architect of the Great Reset, is intercut with famous movie villains is pretty funny. I'm not a conspiracy theorist, but… (Still think that phrase would look great on a T-shirt.)