What Has SAGE Got to Hide?
Fraser Nelson, the editor of the Spectator, has written a piece for the magazine explaining his decision to publish the leaked, classified projections from SAGE that appear to be driving Government policy and panic going into winter.
The secrecy is odd. In classic pandemic theory, governments are supposed to keep the public informed at every stage about what they know and don't know. The risk is that a lack of transparency erodes confidence in ministers, and creates space for misinformation. The other risk is that if government is relying on modelling, much depends on the accuracy of the modelling. If it's not scrutinised, mistakes are more likely to go uncorrected. More fundamentally, if people are being deprived of their liberty, they deserve to know why.

That's why the Spectator is publishing a document which the government has not until now acknowledged the existence of: the 'reasonable worst-case scenario' for this coming winter. The document is on our website and makes for grim reading: 85,000 dead from a new Covid wave, about a third more than have died so far. It envisages 356,000 heading for hospital. Deaths are expected to peak at a lower rate than the first wave — but what is very different, this time, is the duration. The second wave is expected to get steadily worse until March.
The problem is that no one is challenging this thinking. The secrecy prevents scientists and other observers from checking the working. But even within Government there does not appear to be a culture of subjecting SAGE reports to robust scrutiny.
But some in the Department of Health are scarred by Sage advice from the first wave and think that any modelling that looks more than two weeks into the future has vast error margins. Health officials were told on March 1st that 90,000 ventilator beds could be needed for Covid patients — use peaked at 3,300 beds. Later advice — dated March 17th — suggested 138,000 beds, 40 times the peak figure. At one stage, the NHS was told to prepare for two million Covid patients needing hospital care — ten times more than the eventual figure.

The big question is whether these assumptions are, as Sage says, 'reasonable'. And if not, who is likely to say so? The Sage scenario assumes 66% of people with Covid showing symptoms: the last UK sample put this figure at 33%. It assumes an 'infection fatality ratio' of 0.7%: a World Health Organisation paper recently put the average estimate at 0.3%. There is no 'red team' of experts in No. 10 challenging the assumptions; and there can be no debate about them in public when they are being kept secret.
Worth reading in full.
Britain's Top GP: "Protect the NHS" Was Unhelpful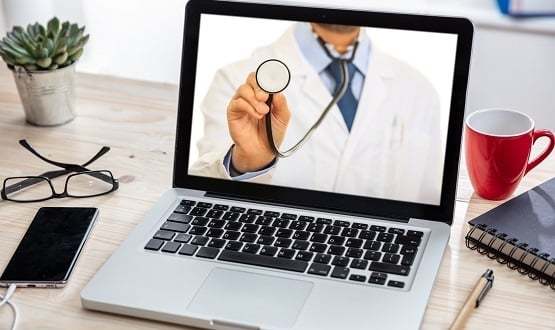 As Lockdown Sceptics and others have been pointing out since April, the infamous Government lockdown slogan that they're still using today deterred people from seeking urgent and necessary medical attention. The Telegraph has more.
Professor Martin Marshall, the chairman of the Royal College of General Practitioners, said family doctors are dealing with a 30% rise in referrals, such as for scans, after the Government's messaging kept patients away from surgeries during the first wave of the pandemic.

Prof Martial said colleagues were increasingly likely to encounter patients with cancerous growths and warned of the risks of virtual consultations after face-to-face appointments fell from approximately 75% to just 10% at the start of the pandemic.

In July, Matt Hancock, the Health Secretary, said that in the future all consultations should be virtual unless there was a "compelling reason" for them not to be.

But Prof Martial said on Thursday that in many cases speaking to patients over the phone or by video hindered diagnosis and accused Mr Hancock of "overplaying his hand" when it came to the benefits of technology.

Face-to-face appointments have increased since the end of the first wave, recovering to 56% of all consultations in September, according to NHS figures released on Thursday. The data also showed that surgeries saw 1.5 million more same-day appointments in the month compared to September last year.

However, previous figures have indicated that the number of urgent two-week referrals – the crucial NHS pathway that should get patients suspected of having cancer to a specialist within a fortnight – was down by at least 70% during the height of the pandemic.
Worth reading in full.
Police Have No Power to Ruin Christmas
Retired police officer and Lockdown Sceptics reader Graham Low has written in to say that even in Covid Britain police have no lawful power to enter your home to spoil your Christmas.
Following West Midlands PCC David Jamieson's ridiculous statement about family gatherings at Christmas, I've researched what power they actually have to enter private homes to enforce the "rule of six" or whatever ludicrous regulation will be in force on Christmas Day depending on your postcode and, guess what, as far as I can work out the answer is none.

The best I could find was on the College Of Policing website:

Entry into property
– Police need a warrant before they can enter and search premises.
– However, the Coronavirus Act 2020 has provisions within it to cover the power of entry in certain exceptional circumstances.
– Schedule 21 of the Coronavirus Act allows an officer to enter a property where they have reasonable grounds to suspect that a person within is potentially infectious, and they need to direct or remove the person for screening and assessment.
– Officers must be sure it is both necessary and proportionate to enter a property on these grounds. They must confer with a public health officer unless it is not practicable to do so due to exceptional circumstances.

There are certainly no Police and Criminal Evidence (PACE) powers which could conceivably apply. Police can't possibly obtain warrants for every address they are called to by a Coronastasi snitch and, unless your guests are having major coughing fits, they can't possibly have reasonable grounds under Schedule 21 either. So my advice is politely to stand your ground, provide your personal details such as name, address and date of birth and refuse to let them in.
If Covid is Doubling Every Nine Days Why Are "Cases" Almost Flat?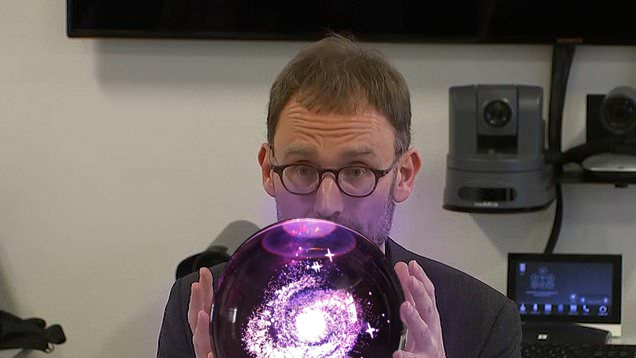 Scientists at Imperial College London have said that according to their survey the coronavirus epidemic is currently rising fast in the UK. The Medical Xpress has the details.
According to results from a large, ongoing study into the COVID-19 epidemic in England, scientists estimated that there are about 96,000 new cases every day and that the outbreak is doubling in size every nine days.

"The rate of growth we're seeing is really quite rapid," said Steven Riley, a professor of infectious disease dynamics at Imperial College London, one of the leaders of the study funded by the Department of Health.
Yet the reality on the ground is that daily positive tests by specimen date have not risen since October 19th, 11 days ago. Where is the "doubling"? The rolling average hasn't doubled since the start of the month.
Meanwhile, the Sun reports that the coronavirus is now spreading fastest in the south of England. Which mainly goes to show how much it has already slowed down in the north. In Manchester, Liverpool, Newcastle and other major cities it has dipped and plateaued, having slowed down before any of the new restrictions came in. Here's the graph for Manchester:
And for Liverpool, another big city in the supposedly out-of-control North West:
This is clearly not a runaway epidemic that demands an extreme response. It is in fact a pretty normal October.
Stop Press: The Mail asks what's going on when Imperial can say there are 100,000 daily cases doubling every nine days and Cambridge can say it's 55,000 doubling every 17 days. Which one is "The Science"? It'll make Hancock's head explode.
50,000 Excess Winter Deaths – Remember 2018? Thought Not
A reader has sent in a link to a newspaper report from 2018 when the NHS had a crisis that nobody remembers and there were almost as many excess deaths as in the past year (which is 55,092 as of October 16th, according to the ONS).
The flu vaccine's failure to protect against some of the key strains of the infection contributed to more than 50,000 "extra" deaths in England and Wales last winter, according to data from the Office of National Statistics.

It was the worst winter on record for more than 40 years, with the 1975-76 season being the last time deaths climbed so high above the expected levels.

The NHS was rocked by a record winter crisis in early 2018, with a massive rise in flu cases and sub-zero temperatures triggered by the Beast from the East storm, which added further to death rates.

Despite protecting against the potentially serious "Aussie flu", officials said in January that the vaccine which had been widely used was not effective against some of the more prevalent strains of the virus affecting the UK.

The impact on death rates was apparent as early as March, when experts warned the government must "urgently investigate" a spike of 10,000 deaths in the first weeks of 2018.

But the ONS data, spanning December to March, shows that this trend continued to rise.
It's almost as though an epidemic of respiratory illness that kills tens of thousands of vulnerable people is a regular (if tragic) event. Note this occurred despite the existence of a vaccine. But since the public health officials running the show surely know all this, how are they getting away with their irresponsible alarmism?
Stop Press: Professor Carl Heneghan has retweeted an excellent graph from VoidSurf1 putting excess deaths in the US in 2020 into historical context.
Convergent Opportunism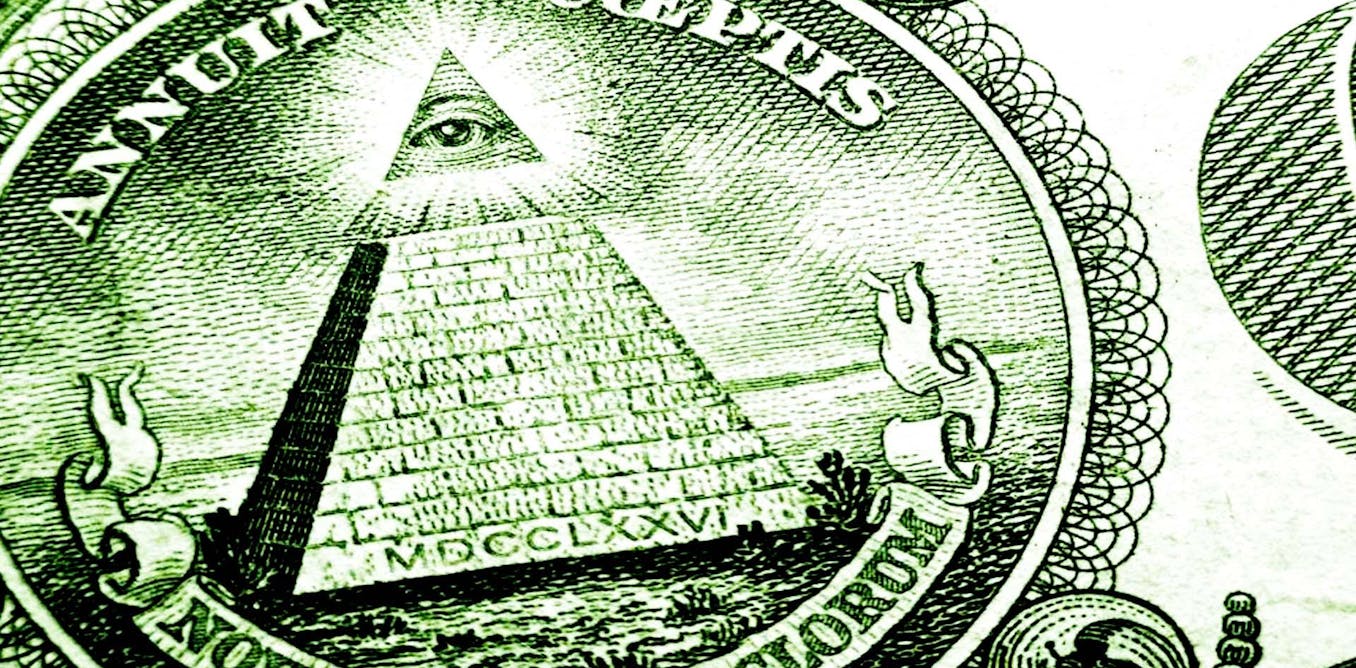 After Toby's conversion yesterday to the idea that lockdowns might be the result of an unconscious conspiracy, right on cue Time magazine runs a special on the "Great Reset", apparently unaware that this phrase is much beloved by conspiracy theorists. This is the Davos World Economic Forum's latest repackaging of its utopian statist ideas. The magazine explains:
The COVID-19 pandemic has provided a unique opportunity to think about the kind of future we want. TIME partnered with the World Economic Forum to ask leading thinkers to share ideas for how to transform the way we live and work.
The treasury of articles includes:
"A Better Economy Is Possible. But We Need to Reimagine Capitalism to Do It"
"Europe Has Big Plans for a Green New Deal. Poland's Coal Country Isn't So Sure"
"If Corporations Really Want to Address Racial Inequality, Here Are nine Things That Actually Make a Difference"
"Redesign Capitalism to Incorporate Social Value"
"'It's the Right Thing to Do.' Walmart CEO Doug McMillon Says It's Time to Reinvent Capitalism Post-Coronavirus"
"The Climate is Breaking Down. Architect Bjarke Ingels Has a Masterplan for That"
A quadruple helping of Harry and Meghan headed :"'This Is a Global Crisis.' Prince Harry and Meghan, the Duke and Duchess of Sussex, Discuss the State of the Digital World" and including "Prince Harry and Meghan, the Duke and Duchess of Sussex, Discuss Misinformation With Silicon Valley's Biggest Critics"
And the inevitable slippery grinner himself: "Tony Blair: I've Always Been an Optimist. But for the First Time Ever I'm Troubled About the Future"
As one Lockdown Sceptics reader commented: "It's not a conspiracy theory when they're telling you what they're doing."
Seems to me there's an awful lot of people out there with a little finger on some lever of power who have no intention of letting this crisis go to waste. They're doing pretty well out of all this chaos, thank you very much. There is, as Dr Mike Yeadon puts it, a lot of convergent opportunism in evidence.
Stop Press: James Delingpole gives the Great Reset conspiracy theory a thorough airing on Sky News Australia here.
Jeremy Hunt: Little Evidence Having Covid Gives You Immunity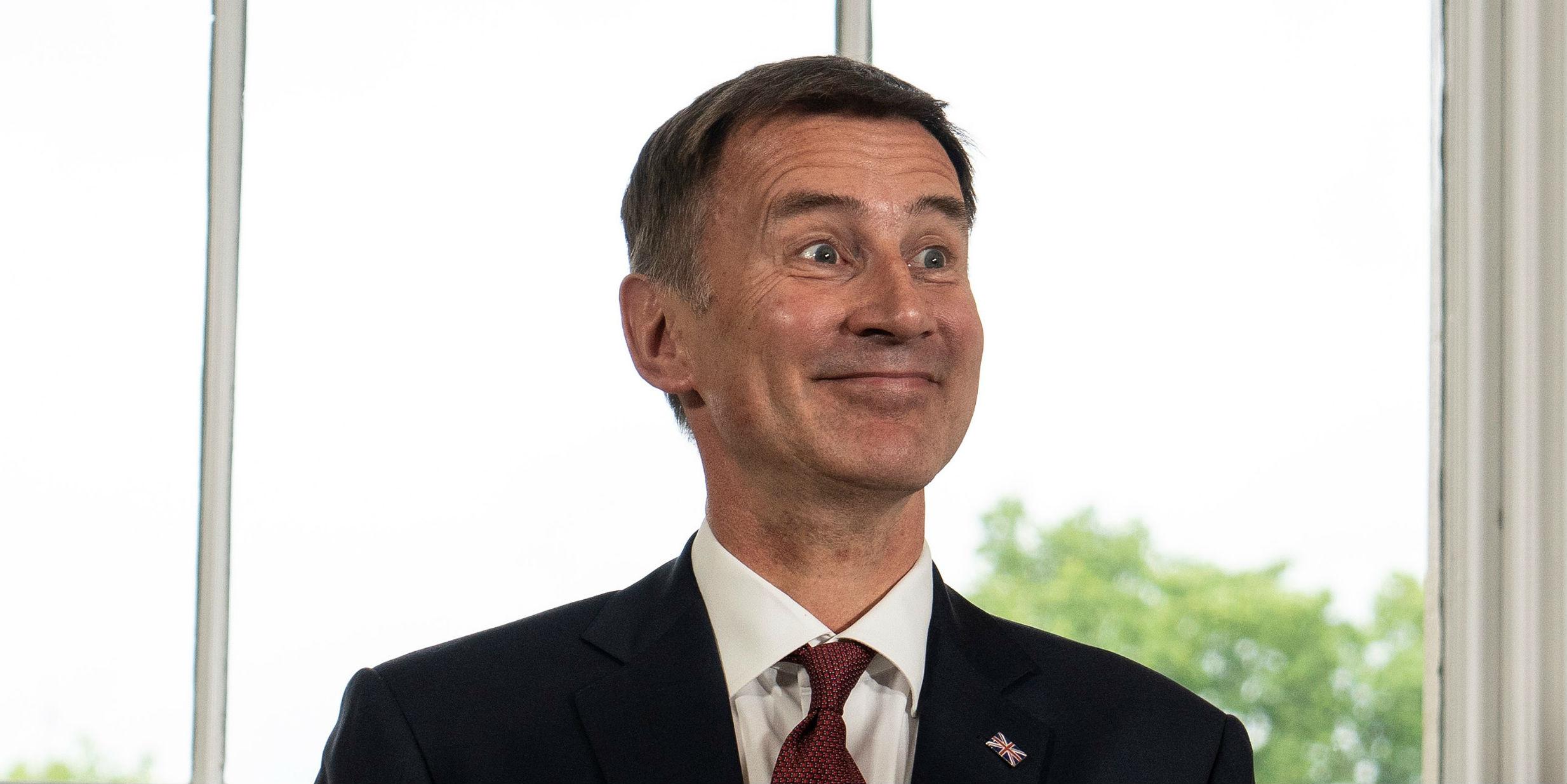 A reader has forwarded to us the scientifically dubious reply she received from Jeremy Hunt MP, who chairs the Health and Social Care Select Committee, after she drew his attention to Mike Yeadon's podcast with James Delingpole.
Thank you for your reply. I am aware of Dr Yeaden's [sic] views and I'm afraid it is not a case of them being suppressed but that the scientific consensus doesn't agree with him. In actual fact we don't know that having had COVID-19 gives you immunity, there is little evidence at the moment that it does. And so pursuing a herd immunity strategy, when we don't know you get immunity, seems very dangerous to me. We would end up with many lives lost for no gain.

You are right to highlight the issue with false positives although some of the numbers on this have been manipulated to appear far worse than they are. This issue can be overcome with a confirmatory test for those who are positive and the technology behind testing is getting better and better. Increasing testing to the whole community wouldn't lead to more restrictions it would reduce the need for them. That is the whole point of a mass testing programme. Only those who have tested positive and had a confirmatory second test would need to isolate. The rest of us would be free to go about our lives in as normal a way as possible.

Having been Health Secretary and now Chair of the Health and Social Care Select Committee I have spent a great deal of time looking into these issues and therefore do know what is going on. In a democracy we are entitled to disagree with each other but we ought to do so on the basis of fact. The fact is we may never get a vaccine, and we may never develop herd immunity. I think we therefore need to prepare to deal with this virus, that has already killed more than 40,000 of our fellow citizens, through a programme of mass, community testing. I am though very happy to debate that point as we all still have much to learn about the virus itself.

Best wishes,

Jeremy
Little evidence having had Covid gives you immunity? Except for the almost complete absence of reinfection. Professor Sunetra Gutpta explains how immunity to coronaviruses works here. But Prof J Hunt FRCPath obviously knows better.
Hunt's reply was forwarded to Dr Mike Yeaden Yeadon who discusses it in an interview with ex-BBC journalist Anna Brees here. Well worth a listen.
France's Impending National Lockdown Causes Mass Exodus
There's a lesson here for Boris. President Macron's imposition of a national lockdown in France, beginning today, caused tens of thousands of Parisians to flee the city, preferring to spend their period under house arrest in the country. People crowded into railway stations and traffic out of the capital was backed up for hundreds of miles in scenes reminiscent of a disaster movie. The Mail has more.
Tens of thousands of Parisians last night caused massive traffic jams in a desperate attempt to flee the French capital ahead of the start of Emmanuel Macron's new national shutdown.

Video posted to Twitter shows huge numbers of Parisians attempting a mass exodus out of the city in a bid to avoid the 9pm curfew and the start of the second lockdown from midnight.

The night air was filled with the sound of blaring car horns while social media users estimated that Parisians had created 'hundreds of miles' of gridlock to escape to their second homes in the country.

Revellers also seized the opportunity to spend one last night with friends and family last night before bars and restaurants are closed as the French government plunges the country back into lockdown.

Meanwhile French people emptied supermarkets in a repeat of the panic-buying that swept Europe in March as Parisians and other city dwellers prepared for a month in confinement.

Shoppers stocked up on pasta and toilet roll while people queued outside hairdressers for a final trim. Office workers in the capital's business district hauled their equipment to cars and trains in preparation for WFH.

Emmanuel Macron's draconian measures are due to be enforced until at least December 1, with people required to carry documents justifying their reason for leaving home that will be subject to police checks.
Worth reading in full.
Far From the Covid Crowd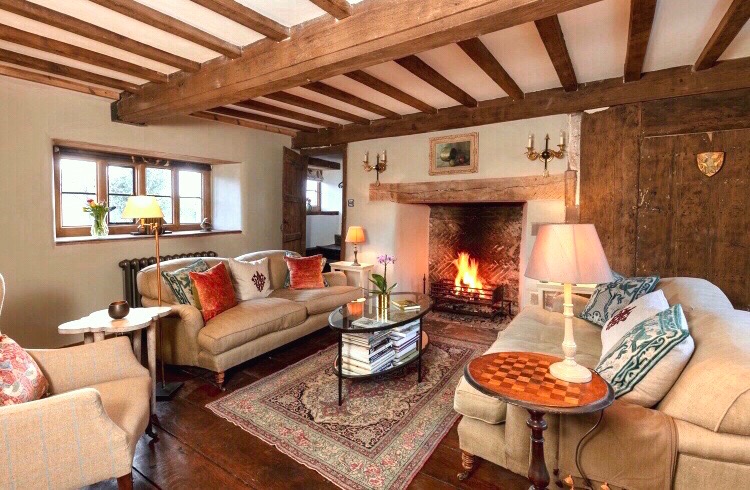 A Lockdown Sceptics reader who owns a luxurious guest house in the Welsh hills is offering special deals to fellow sceptics. Here is her promotional blurb.
Fancy a few nights in a lockdown sceptics B&B? For those tired of fellow hotel guests leaping against corridor walls on passing, an early supporter and contributor to the site has created a sanctuary for those seeking a little fun and R n' R among like-minded folk. The Far From the Covid Crowd B&B has been morphed from a holiday home to a luxurious bed and breakfast-come-boutique hotel as the Government continues to persecute owners of properties sleeping more than six. Guests can enjoy a house-party feel at the stylish Jacobean farmhouse in the rolling hills of the Welsh border with others who question the mindless and nonsensical ongoing narrative. Weekend breaks can be two and three nights from the Friday and cost around £250 per person, inclusive of a four-course dinner and cocktails on the Saturday evening. There's great music on a Sonos system, a pool and snooker table, roaring fires, a jacuzzi suite, good eateries/boozers nearby (it's one mile from English border!) and delightful walks. Visit the website here or find me on Twitter at Far From the Covid Crowd B&B. Bedwetters not welcome and some weekends will be aimed at singles (more info in the Love in a Covid Climate forum). Launch weekend is 13th November.
Round-Up
Love in the Time of Covid
We have created some Lockdown Sceptics Forums, including a dating forum called "Love in a Covid Climate" that has attracted a bit of attention. We have a team of moderators in place to remove spam and deal with the trolls, but sometimes it takes a little while so please bear with us. You have to register to use the Forums, but that should just be a one-time thing. Any problems, email the Lockdown Sceptics webmaster Ian Rons here.
Sharing stories: Some of you have asked how to link to particular stories on Lockdown Sceptics. The answer used to be to first click on "Latest News", then click on the links that came up beside the headline of each story. But we've changed that so the link now comes up beside the headline whether you've clicked on "Latest News" or you're just on the Lockdown Sceptics home page. Please do share the stories with your friends and on social media.
Woke Gobbledegook
We've decided to create a permanent slot down here for woke gobbledegook. Today, it's Scottish Justice Secretary Humza Yousaf declaring that yes, he really does want to criminalise private conversations in the home. Breitbart has the details.
Despite reports last month that the proposed law would be 'watered down', so that authorities would still require evidence of intent to offend in order to secure a conviction, Mr Yousaf, of the leftist separatist Scottish National Party (SNP) wants the law to have the power to invade people's private homes, according to the Times.

Yousaf said there would not be a "dwelling defence" — such as in the 1986 Public Order Act which outlaws abusive, threatening, or insulting words if uttered in your own home — so that discussions at a dinner table could land a Scotsman in court for hate speech.

"Are we comfortable giving a defence to somebody whose behaviour is threatening or abusive, which is intentionally stirring up hatred against, for example, Muslims? Are we saying that that is justified because that is in the home?… If your intention was to stir up hatred against Jews… then I think that deserves criminal sanction," Mr Yousaf told Members of the Scottish Parliament.

In reaction to Wednesday's Times report, Mr Yousaf doubled down on his position, saying: "If you invite ten mates round and it can be proven beyond reasonable doubt that you intentionally stirred up hatred against Jews, why should this not be prosecuted? It would if you did so down the pub but not in your house?"

Head of the Free Speech Union Toby Young warned that this type of censorship might occur south of the border, saying on Wednesday in response to the report: "The Law Commission of England and Wales is proposing to change the law so exactly the same thing applies here."

Concerns have been raised over the effect the Scottish law will have on freedom of speech, including on comedy, with Yousaf saying he wants the rules to be applicable the theatre directors and journalists, too.
The Free Speech Union has already submitted evidence to the Scottish Justice Committee and is planning on launching a campaign to prevent the proposed new Scottish hate crime laws – which look inevitable at this point – being extended to England and Wales.
Stop Press: If you want to signal your opposition to all this nonsense – as well as lockdown nonsense – you could do worse than buy a "Stay Sane" badge. You can get a pack of three for £3 at Itsy.
"Mask Exempt" Lanyards
We've created a one-stop shop down here for people who want to buy (or make) a "Mask Exempt" lanyard/card. You can print out and laminate a fairly standard one for free here and it has the advantage of not explicitly claiming you have a disability. But if you have no qualms about that (or you are disabled), you can buy a lanyard from Amazon saying you do have a disability/medical exemption here (takes a while to arrive). The Government has instructions on how to download an official "Mask Exempt" notice to put on your phone here. You can get a "Hidden Disability" tag from ebay here and an "exempt" card with lanyard for just £1.99 from Etsy here. And, finally, if you feel obliged to wear a mask but want to signal your disapproval of having to do so, you can get a "sexy world" mask with the Swedish flag on it here.
Don't forget to sign the petition on the UK Government's petitions website calling for an end to mandatory face masks in shops here.
A reader has started a website that contains some useful guidance about how you can claim legal exemption.
And here's an excellent piece about the ineffectiveness of masks by a Roger W. Koops, who has a doctorate in organic chemistry.
Stop Press: The Swiss Doctor has translated the article in a Danish newspaper about the suppressed Danish mask study. Largest RCT on the effectiveness of masks ever carried out. Rejected by three top scientific journals so far.
The Great Barrington Declaration
The Great Barrington Declaration, a petition started by Professor Martin Kulldorff, Professor Sunetra Gupta and Professor Jay Bhattacharya calling for a strategy of "Focused Protection" (protect the elderly and the vulnerable and let everyone else get on with life), was launched last week and the lockdown zealots have been doing their best to discredit it. If you Googled it last week, the top hits were three smear pieces from the Guardian, including: "Herd immunity letter signed by fake experts including 'Dr Johnny Bananas'." (Freddie Sayers at UnHerd warned us about this hit job the day before it appeared.) On the bright side, Google UK has stopped shadow banning it, so the actual Declaration now tops the search results – and this Spectator piece about the attempt to suppress it is among the top hits – although discussion of it has been censored by Reddit. The reason the zealots hate it, of course, is that it gives the lie to their claim that "the science" only supports their strategy. These three scientists are every bit as eminent – more eminent – than the pro-lockdown fanatics so expect no let up in the attacks. (Wikipedia has also done a smear job.)
You can find it here. Please sign it. Now well over 600,000 signatures.
Update: The authors of the GDB have expanded the FAQs to deal with some of the arguments and smears that have been made against their proposal. Worth reading in full.
Judicial Reviews Against the Government
There are now so many JRs being brought against the Government and its ministers, we thought we'd include them all in one place down here.
First, there's the Simon Dolan case. You can see all the latest updates and contribute to that cause here.
Then there's the Robin Tilbrook case. You can read about that and contribute here.
Then there's John's Campaign which is focused specifically on care homes. Find out more about that here.
There's the GoodLawProject's Judicial Review of the Government's award of lucrative PPE contracts to various private companies. You can find out more about that here and contribute to the crowdfunder here.
The Night Time Industries Association has instructed lawyers to JR any further restrictions on restaurants, pubs and bars.
Christian Concern is JR-ing the Welsh Government over its insistence on closing churches during the "circuit breaker". See its letter-before-action here and an article about it here.
And last but not least there's the Free Speech Union's challenge to Ofcom over its 'coronavirus guidance'. You can read about that and make a donation here.
Samaritans

If you are struggling to cope, please call Samaritans for free on 116 123 (UK and ROI), email jo@samaritans.org or visit the Samaritans website to find details of your nearest branch. Samaritans is available round the clock, every single day of the year, providing a safe place for anyone struggling to cope, whoever they are, however they feel, whatever life has done to them.
Shameless Begging Bit
Thanks as always to those of you who made a donation in the past 24 hours to pay for the upkeep of this site. Doing these daily updates is hard work (although we have help from lots of people, mainly in the form of readers sending us stories and links). If you feel like donating, please click here. And if you want to flag up any stories or links we should include in future updates, email us here. (Don't assume we'll pick them up in the comments.)
And Finally…
In Toby's latest Spectator column he highlights the woeful lack of neutrality at the world's largest encyclopaedia, Wikipedia. He should know. As he says, his own entry is a collection of smears that are kept in place by a ferocious phalanx of woke editors.
According to a recent article by two academics in the Critic, Wikipedia has a strong left-wing bias — which might explain why the page about me reads as if it's been written by Owen Jones. In addition to referring to me as 'far right', it says I'm guilty of composing 'misogynistic' and 'homophobic' tweets, points out I'm in Jeffrey Epstein's 'little black book', accuses me of being a drug dealer and says my unfavourable view of the government's handling of the pandemic 'contrasts with scientific recommendations for lockdown policy in the UK'. All of these claims are at least as contentious as the 'eugenicist' allegation, but I know from friends who have tried to set the record straight that they are immediately overruled by editors who then faithfully restore the smears.
Worth reading in full.