Saturday, 18th September 2021
The Government's Latest Scary Modelling is Already Wrong
By Will Jones
There follows a guest post by Daily Sceptic reader Graham Williams (a pseudonym), a maths graduate and by profession an analyser of business plans, models, forecasts and funding requests. He is not impressed with the latest Government pandemic modelling.
I have just read the SPI-M consensus statement paper of September 8th, which appears to be at the heart of the recent stories about possible future lockdowns etc. This paper seems to be as big a load of negative, hyperbolic scaremongering as all the ones they have issued so far this year (February at the start of the roadmap, March, April, June and July).
In paragraph two they state: "SPI-M-O groups have reflected on their modelling of Step 4 of the Roadmap, and despite unexpected falls in cases in mid-July 2021, these scenarios can still be used to consider the future autumn and winter trajectory."

They appear however not to have reflected that were it not for the unforecast Delta variant their modelling since February would have overstated the position of deaths, cases, and hospitalisations by June 21st by around 1,000%. Even with the rise caused by the variant, their forecasts remained hugely overblown, but they still continue to model with the same flawed methodology.

After paragraph two there follow about 18 paragraphs of largely unsubstantiated waffle with a few facts thrown in.

One of the facts is that R is currently (i.e., at the date of the paper) between 0.9 and 1.1, so broadly flat. The covering page to the report says: "These are not forecasts or predictions… They are based only on the observable trends and data available at the time the projections were produced."
Had the modelling actually done what it said on the tin, project observable trends, then it would have been in line with their own medium-term projection of September 8th, which shows a fairly flat trend for September, even if arguably the base they have used is a bit low.
Instead of doing this, SPI-M's modellers produced three scenarios based on different R numbers. Of course, it appears to be hardwired into their models that R can never be less than or equal to one, so despite suggesting the modelling follows the recent trajectory of 0.9 to 1.1, the numbers they use are 1.1, 1.5 and 2.0.
Lo and behold, when you run those through the models you get a rapid increase in numbers, leading to the 7,000 hospital admissions a day clickbait headline numbers on the 2.0 scenario.
Even discounting that clickbait modelling, SPI-M's refusal to countenance an R of less than one and only consider a range of 1.1 to 1.5 means that in only a week since they prepared the paper the numbers are already significantly adrift (forecast hospital admissions 850-950, compared to an actual seven day rolling average of 724) and the discrepancy will likely widen as the recent drop in case numbers feeds through.

It may be that some of their predictions come true, but the document reads as an attempt to scare the largely innumerate members of the Cabinet into imposing further restrictions rather than a balanced piece of advice.
Great Barrington Author Gets Mobbed by His Stanford Colleagues
By Noah Carl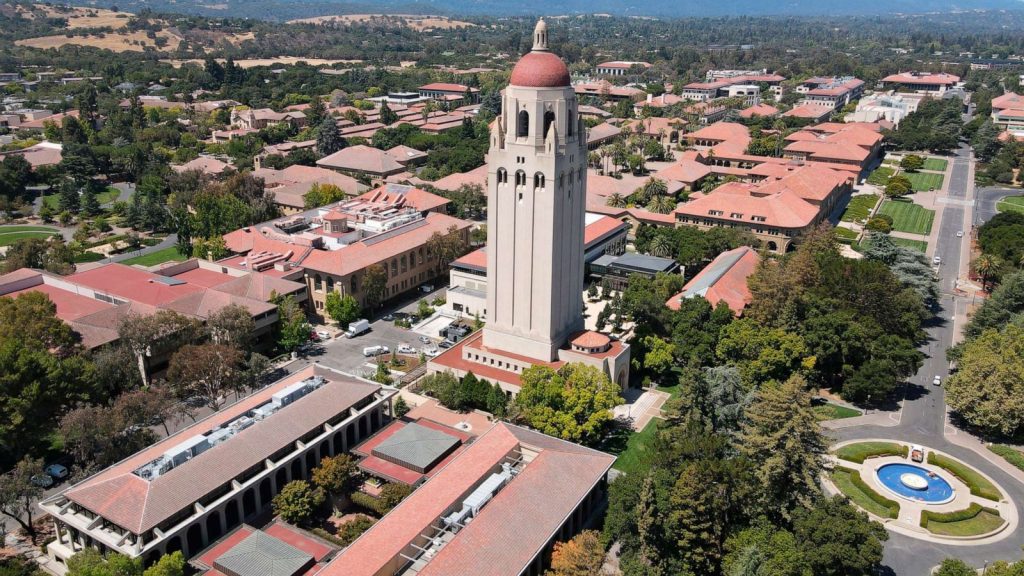 Jay Bhattacharya is a Professor of Medicine at Stanford University, and one of the three co-authors of the Great Barrington Declaration, which outlines a focused protection strategy for dealing with COVID-19.
Although many academics disagree with Bhattacharya about the merits of focused protection, you'd hope they would treat him with respect when expressing their disagreement. Unfortunately, in the era of wokeness and safetyism on campus, this is too much to ask for.
Professor Bhattacharya recently became the subject of a censorious petition circulated by his own colleagues at Stanford.
Although the petition does not name him explicitly, it refers to a "Stanford faculty member" who – gasp – "defends the Governor of Florida's rejection of mask mandates". It then directly quotes Bhattacharya as saying "there is no high-quality evidence to support the assertion that masks stop the disease from spreading".
Note how reasonable this supposedly controversial statement is. Bhattacharya didn't say there is "no evidence". He said there is "no high-quality evidence", which strikes me as entirely defensible. Although there has been one RCT of community masking – the Bangladesh mask study – its results were inconclusive at best.

What's more, Bhattacharya's statement concerned the effect of children wearing masks, and there haven't been any RCTs on that. (The Bangladesh mask study – which had not been published at the time his comments were made – only monitored adults.)
According to the petitioners, Bhattacharya "sows mistrust of policies designed to protect the public health and puts young children, their families and their teachers at risk". Quite a charge to level at one of your own colleagues. And this wasn't an off-hand remark in a heated conversation; it was written in a letter to the University President.
The petitioners "recognise the right of every member of the scientific community to express their views and opinions". But "a time comes," they write, "when skepticism can no longer be seen as anything other than willful disregard of countervailing facts".
Perhaps the petitioners are aware of another large-scale RCT of community masking, which does show an unambiguous benefit? If so, it was not mentioned in their missive.
They go on to say: "Encouraging others to deviate from nationally-advocated policy during a pandemic jeopardises us all." Given that the authorities initially advised against mask-wearing, this must mean the first scientists who questioned that advice were also "jeopardising us all".
Maybe Bhattacharya's critics can pen a belated letter denouncing those scientists who "encouraged others to deviate from" the U.S. Surgeon General's advice in February of 2020. He urged people to "STOP BUYING MASKS" because they are "NOT effective" at preventing the general public from catching coronavirus.
The petitioners conclude their missive by asking the University President to "forcefully declare your faith in the measures you are relying upon to bring us back to campus". And if that doesn't sound like a religious exhortation, I don't know what does.
Incidentally, the petition against Bhattacharya isn't the first example of Stanford academics mobbing one of their own colleagues for questioning the received wisdom on Covid policy.
Last October, 98 faculty members signed a petition criticising Dr Scott Atlas, whom they accused of spreading "falsehoods and misrepresentations of science". As a matter of fact, a recent study of academic cancel culture found that Stanford had experienced more incidents than any other U.S. university.
Based on this evidence, it looks like Stanford scholars need to spend more time doing teaching and research, and less time denouncing their colleagues.
This post has been updated.
Almost a Quarter of 'Covid Inpatients' in England Are Primarily Being Treated for Something Else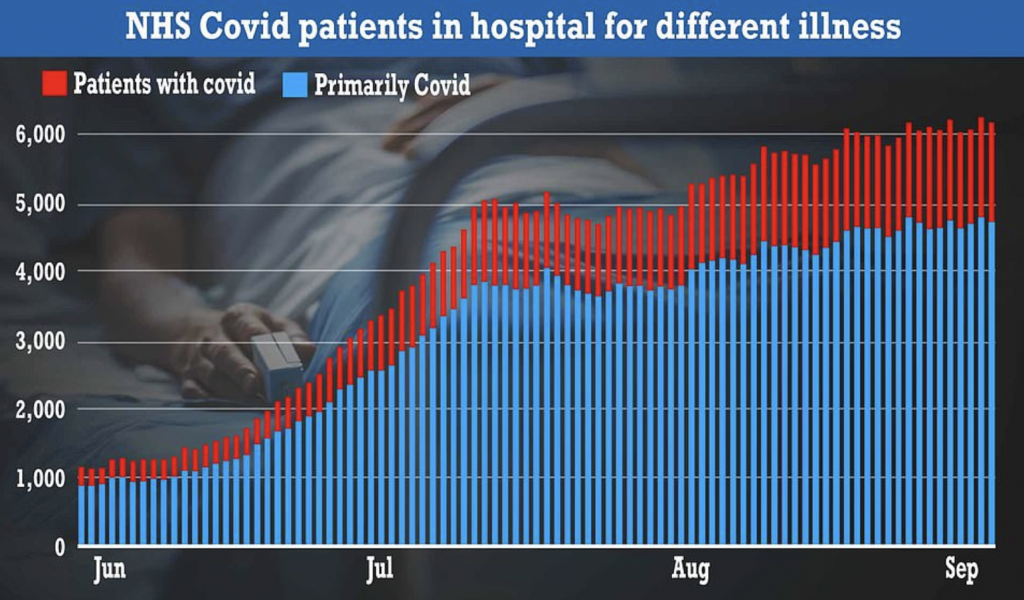 It's not been a good week for followers of conventional wisdom. The official lines on face masks and long Covid have (once again) been brought into question and now Government figures have shown (also not for the first time) that hospitalisation numbers are being skewed by the fact that almost a quarter of 'Covid inpatients' in England are actually in hospital for a different reason.
Given that "increasing Covid hospital admissions" could trigger the Government's 'Plan B' of mask mandates and vaccine passports (and even perhaps 'Plan C' of another lockdown), the implications of this distortion of the truth could be huge. MailOnline has more.
Health service statistics show there were 6,146 NHS beds taken up by people who were Covid positive on September 14th, the latest date data is available for.

But just 4,721 patients (77%) were primarily being treated for the virus, with the remaining 1,425 receiving care for other illnesses or injuries. They could include patients who've had a fall or even new mothers who tested positive after giving birth.

In NHS hospitals in the Midlands, around a third of Covid patients were mainly being treated for another reason on September 14th.

Separate NHS figures suggest as many as half of daily hospitalisations only test positive after being admitted for a separate condition.

Hospital numbers have become the key metric for ministers and their scientific advisers, now that vaccines have taken the emphasis away from infection numbers.

Boris Johnson has said lockdown curbs may have to be reintroduced if Covid hospital numbers rise sharply as part of his winter blueprint to tackle the virus, which could see masks and working from home mandated again.

But he did not put a firm figure on the threshold that would trigger the return of restrictions when he announced the contingency plans earlier this week.

The latest figures suggest the standard Covid hospital numbers have become a less reliable way of gauging the outbreak and NHS pressure. [Have they ever been reliable?]
Worth reading in full.
Wales to Introduce Vaccine Passport Checks at Nightclubs and Large Events Next Month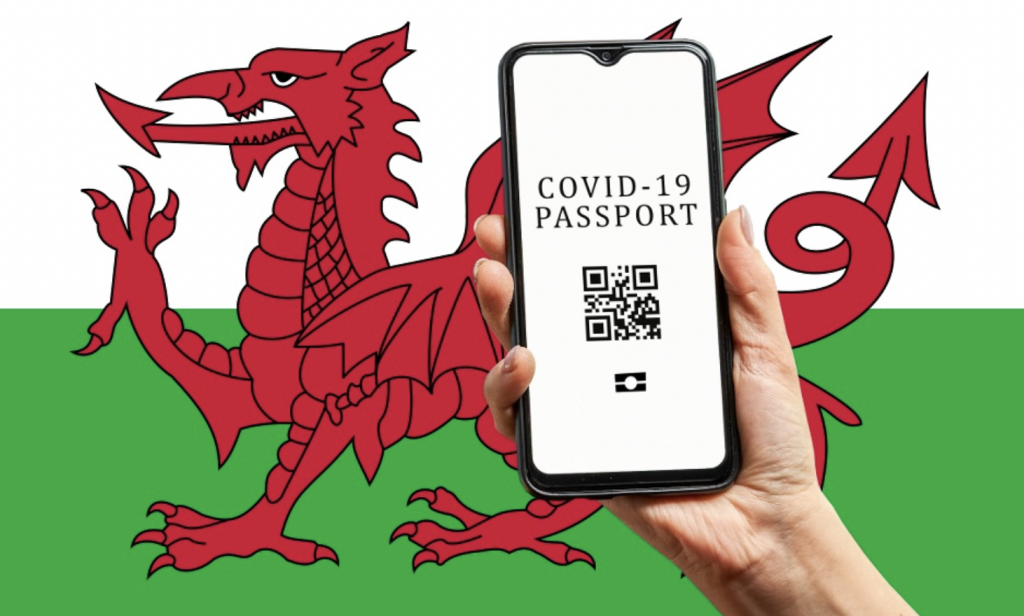 Vaccine passports may have been ruled out in England (for now), but the Welsh will be forced to prove they have been vaccinated or recently tested negative for Covid to get into nightclubs and 'large events' from next month. Sky News has the story.
From October 11th, anyone over 18 will have to show either an NHS Covid pass proving their vaccine status or a negative test result in order to enter nightclubs, indoor non-seated events for more than 500 people, outdoor non-seated events for more than 4,000 people, and any event with more than 10,000 attendees.

The Welsh Government said the measure is being introduced to help reduce the spread of coronavirus as infection rates reach "high levels" in the country.

A Covid pass shows if a person has been fully vaccinated and also if someone has had a negative lateral flow test within the past 48 hours.

A nightclub trade body had warned First Minister Mark Drakeford that Covid certificates would have a "hugely detrimental impact on trade, and would result in some of the hardest-hit Welsh businesses losing out to those in England".

In a letter to the First Minister, Benjamin Newby from the Night Time Industries Association added: "With no criteria to identify 'nightclubs', and with local authorities differing in licensing conditions, any implementation of vaccine certification will be inevitably arbitrary."

He warned there would be confrontations between staff and annoyed customers, and potential fraud.

The Lib Dems and Conservatives in the Senedd also expressed concerns and called on ministers to not implement the scheme.

Mr Drakeford has also encouraged everyone to work from home if possible and make sure they are fully vaccinated, but said the alert level will remain at zero for the next three weeks.
Worth reading in full.
Italy Makes Covid 'Green Pass' Mandatory for All Workers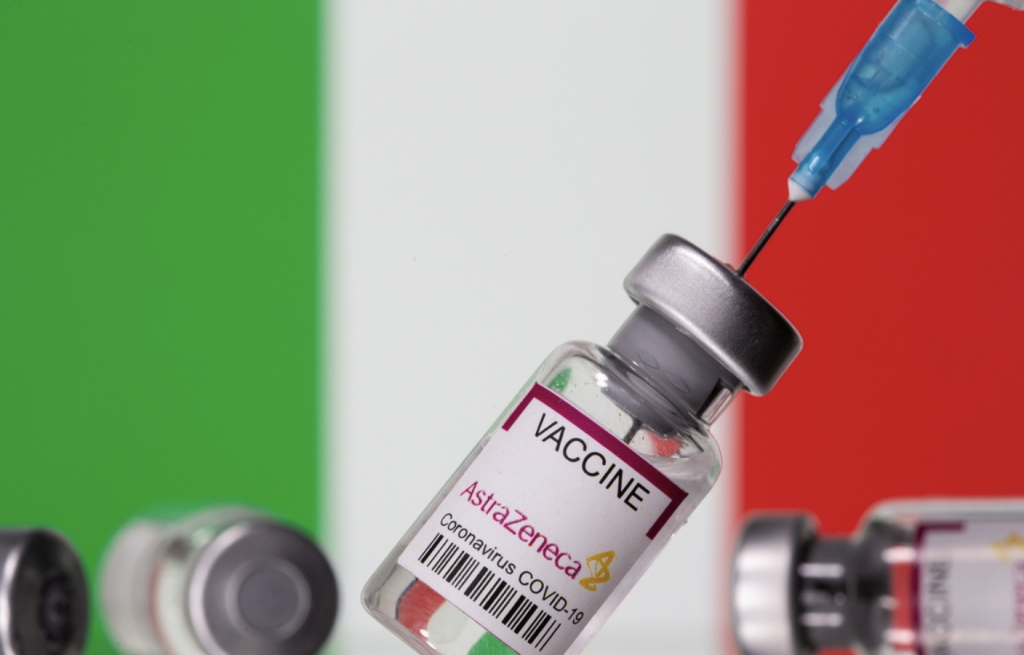 The Italian Government will force all workers – both in the public and the private sectors – to have a 'Green Pass' proving that they have either been vaccinated, tested or recently recovered from Covid. Those who don't comply could have their pay stopped after five days and businesses that don't check passes will be heavily punished. BBC News has the story.
The measure, due to come into force on October 15th, aims to boost vaccinations in a country that has been badly hit by the virus.

Green Pass certificates for Covid, provided both digitally and on paper, are already required to access Italian train stations, cinemas, restaurants, gyms and swimming pools.

School staff are also required to show a pass and some teachers have reportedly been turned away from work.

On Thursday, the Italian Government approved a new law to extend the requirements to all workplaces and employees across all sectors, including the self-employed.

Businesses and staff could face fines of up to €1,500 (£1,280) if people are found to be working without a valid Green Pass.

Announcing the decision, Health Minister Roberto Speranza said the new measures would improve safety and "make our vaccination campaign even stronger".

"The implementation of a pass such as the one we are bringing into force with this decree will, we are certain, help us push forward this vaccination campaign," he said.

Despite a vocal anti-vaccination minority, Italians have broadly backed the Government's vaccination campaign.

Nearly 65% of Italians have now been fully vaccinated, but infections have been rising, driven by the Delta variant.
We followed Italy's lead on locking down. It's not inconceivable that we could do the same on Covid passes.
The BBC News report is worth reading in full.
News Round-Up