Lockdowns "Harmed Hundreds of Millions of People for Years to Come" – Major Study
By Will Jones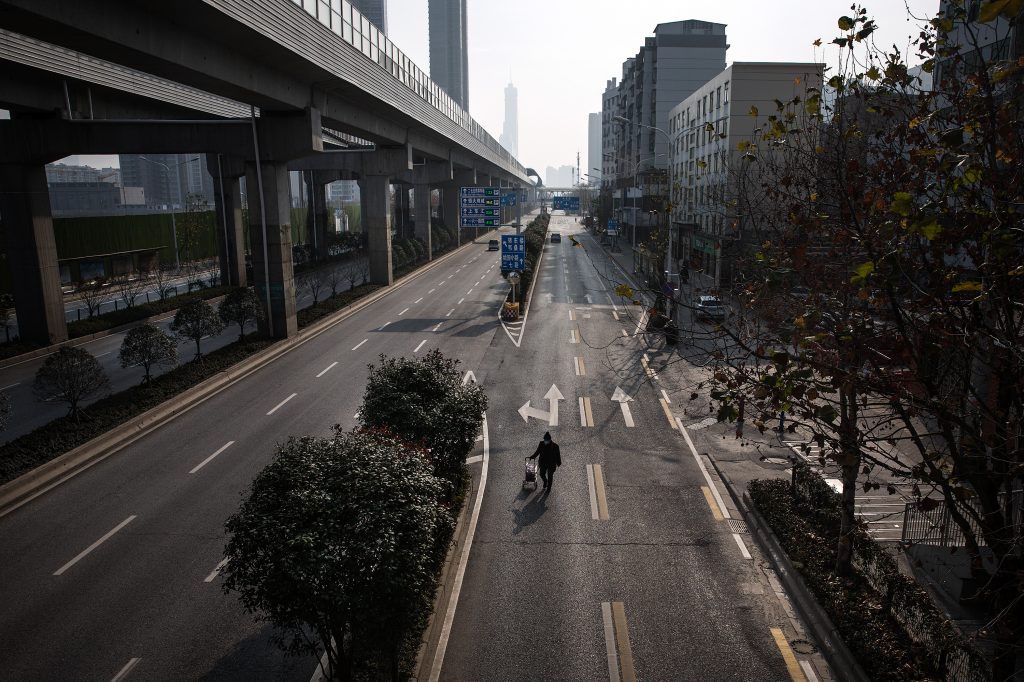 The collateral damage of the pandemic response was "substantial, wide-ranging and will leave behind a legacy of harm for hundreds of millions of people", a major new study has found.
Reviewing and synthesising 600 publications focused on the impact of the pandemic response, Dr. Kevin Bardosh of the Universities of Washington and Edinburgh concluded that these wide and deep societal harms "should challenge the dominant mental model of the pandemic response".
The abstract provides a succinct summary of the study, which is currently in pre-print:
Early in the Covid pandemic concerns were raised that lockdown and other non-pharmaceutical interventions would cause significant multidimensional harm to society. This paper comprehensively evaluates the global state of knowledge on these adverse social impacts, with an emphasis on their type and magnitude during 2020 and 2021. A harm framework was developed spanning 10 categories: health, economy, income, food security, education, lifestyle, intimate relationships, community, environment and governance. The analysis synthesises 600 publications with a focus on meta-analyses, systematic reviews, global reports and multi-country studies. This cumulative academic research shows that the collateral damage of the pandemic response was substantial, wide-ranging and will leave behind a legacy of harm for hundreds of millions of people in the years ahead.

Many original predictions are broadly supported by the research data including: a rise in non-Covid excess mortality, mental health deterioration, child abuse and domestic violence, widening global inequality, food insecurity, lost educational opportunities, unhealthy lifestyle behaviours, social polarisation, soaring debt, democratic backsliding and declining human rights. Young people, individuals and countries with lower socioeconomic status, women and those with pre-existing vulnerabilities were hit hardest.

Societal harms should challenge the dominant mental model of the pandemic response: it is likely that many Covid policies caused more harm than benefit, although further research is needed to address knowledge gaps and explore policy trade-offs, especially at a country-level. Planning and response for future global health emergencies must integrate a wider range of expertise to account for and mitigate societal harms associated with government intervention.
The project was supported by Collateral Global, a U.K. registered Charity co-founded by Jay Bhattacharya, Martin Kulldorff and Sunetra Gupta of the Great Barrington Declaration with Carl Heneghan of the Oxford Centre for Evidence-Based Medicine, "dedicated to researching, understanding and communicating the effectiveness and collateral impacts of the mandatory NPIs taken by governments worldwide in response to the Covid pandemic".
Read the full study here.
Anti-Ulez Protesters Warn of French-Style Unrest as London Cameras Vandalised
By Will Jones
Organised groups are sabotaging and stealing cameras being installed across London to enforce the expansion the capital's ultra-low emissions zone (Ulez) in the latest example of grassroots resistance to the anti-car policy. The Times has the story.
Campaigns that have sprung up to fight Ulez, low traffic neighbourhoods, clean air zones and 15-minute cities are now uniting with groups of disaffected farmers, truckers and bikers to pile pressure on ministers to reverse what they say is a "war on motorists".

A new group calling itself U.K. Unites, which claims to bring together campaigns supported by more than 2.5 million people across Britain, is warning the Government to expect civil disobedience on a "huge scale" unless there is a change of approach.

Phil Elliott, 59, the veteran campaigner behind the initiative, said: "People aren't bluffing. There are just so many things wrong across the country affecting so many people and stressing them out, how could there not be civil disobedience?"

The semi-retired HGV driver said the Ulez expansion might be the event that "makes the country go bang".

He said: "People just can't afford new cars or the charges — people like carers who are on crap wages. They're desperate."

A group of self-proclaimed "freedom fighters" describing themselves as the "Blade Runners" has already taken down hundreds of cameras in their campaign against the Mayor of London's plan to extend Ulez to the outskirts of the capital by the end of August.

The extension means that nearly 300,000 motorists in boroughs from Bexley to Enfield will either have to upgrade their vehicles or pay £12.50 a day to drive into London. Sadiq Khan, who was re-elected in 2021, says the scheme will improve air quality and help to save lives, although five Tory-led councils are trying to block the plan, claiming it is unlawful.

Elliott said he believed that if the Ulez expansion went ahead, Britain would witness protests similar to those seen recently in Holland and France. "We've got all these people who are fed up being ignored. You don't need to be in power to get change, you just need pressure and numbers. We aren't French — but there's a lot of people saying we should be like the French."

He warned that his group had the ability to disrupt the food supply chain and said he had already been in contact with Dutch farmers who had caused huge disorder with their protests. He said: "Farming, haulage, food supply — you name it, we cover it. Remember, people need food to eat, and the farmers are working with us."
"Improve air quality" – even though London's air is the best it's ever been.
Might there be an ulterior motive, perchance?
Worth reading in full.
The French Show Us How to Deal With Eco-Loon Protesters Blocking Roads
By Will Jones
Paris police showed their U.K. counterparts how to deal with road-blocking eco-loon protesters as they used tear gas and baton charges to stop activists disrupting oil giant Total's annual general meeting. The Mail has more.
Just Stop Oil claimed a propaganda victory yesterday after the BBC's Chris Packham attended one of its 'slow march' demonstrations.

But as the wildlife presenter met activists holding up traffic in London, across the Channel the French were dealing with another eco protest in a manner very different from the British police's softly-softly approach.

Paris police used tear gas and baton charges to stop climate change demonstrators disrupting oil giant Total's annual general meeting.

Officers acted decisively when hundreds of mainly young protesters staged a sit-in outside the Salle Pleyel, a conference centre in central Paris.

The protesters sat across access roads, locking arms and legs to form a human barricade in an attempt to prevent shareholders entering the meeting. One banner held up by the demonstrators read: "The science is clear but Total is ignoring it."

A witness said: "When the protesters refused to move, tear gas canisters were fired, while police wearing body armour moved in. There were scuffles and attempted arrests, and very soon the whole area was covered in tear gas, so people had to get away."

While the clashes in Paris were going on, Chris Packham was at the Strand in central London to film and interview Just Stop Oil activists for a Channel 4 documentary on non-violent protests.

It came a day after the controversial campaigners provoked widespread condemnation for vandalising a Chelsea Flower Show garden with orange paint.
Worth reading in full.
Stop Press: Brendan O'Neill in the Spectator says we need to start talking about Just Stop Oil's class privilege.
Watch: Moment E-Bike Explodes into Fireball in Block of Flats
By Will Jones
Footage released by the London Fire Brigade shows the moment yet another e-bike spontaneously catches fire and explodes. The Telegraph reports that the incident, which took place at a block of flats in Roehampton last week, "occurred after the bike's lithium battery went into thermal runaway and erupted into flames".
The video shows the bike producing a highly flammable and toxic vapour cloud, before igniting in a fireball a second later.
Avi Gooransingh, 29, the owner of the bike, said he was "shaken up" by the incident and will not have another e-bike in his home again.
Spontaneous combustion is a known problem with electric vehicle batteries, which, while rare, is somewhat catastrophic when it happens.
A Dispatch From the Woke Wars
By Toby Young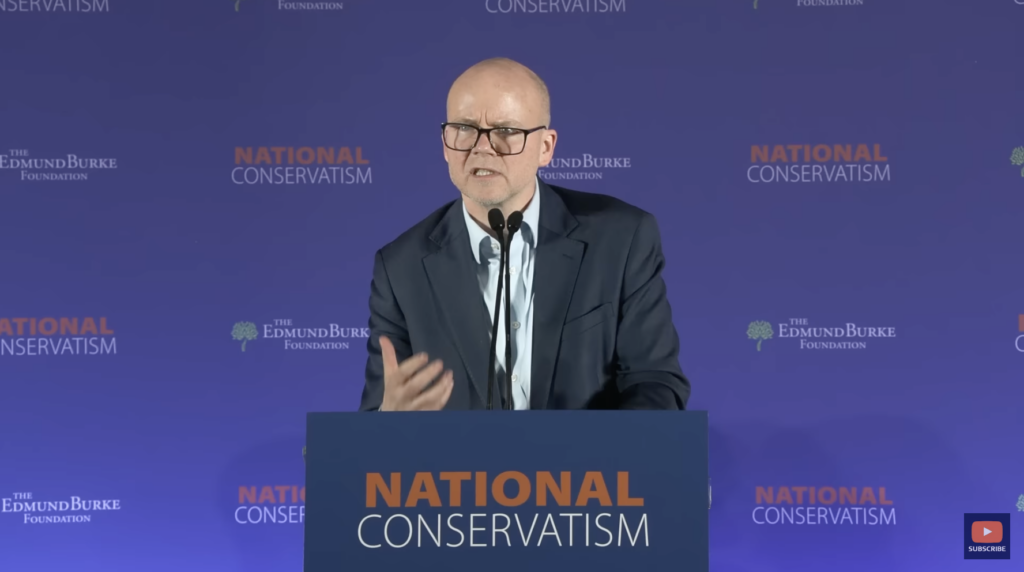 This is the long version of the speech I gave at NatCon a couple of weeks ago. A short version has also just been published in the Catholic Herald.
For the past three years, in my capacity as General Secretary of the Free Speech Union, I've been one of the leaders of the the Anti-Woke Coalition (AWC). That's my term for the loose collection of writers, journalists, broadcasters, artists, podcasters, YouTubers, Substackers, academics, intellectuals and politicians who are united in their opposition to the new authoritarian ideology that has swept through the English-speaking world over the past 10 years. This movement has many names – post-modern neo-Marxism, the successor ideology, critical social justice theory – but the most common is 'woke' or some variation on the word 'woke': 'woke-ism', 'wokery pokery', 'woke-us dei'.
It's been described it as a 'cult', as in the 'intersectionality cult', but that implies a small group of people, organised around a charismatic leader, with socially deviant beliefs. Woke-ism, by contrast, is a movement that boasts tens if not hundreds of millions of adherents. A recent USA Today/Ipsos poll found a majority of Americans see wokeness as a positive attribute. Moreover, the core beliefs of the devotees aren't in any sense 'deviant' – that English-speaking countries are systemically racist, that we're in the midst of a 'climate emergency', that capitalism is responsible for most of the world's ills, that sex as well as gender is a social construct, that people's identities are forged by their membership of certain groups (particularly race), that different identity groups can be ranked according to how 'oppressed' they are (the 'oppression Olympics') with the most beleaguered victims being the most sacred, etc. On the contrary, they comprise the reigning orthodoxy of the managerial-professional class in Britain and America – and since 2020 in continental Europe, too. It is those who challenge these shibboleths who are the deviants. Indeed, to publicly dissent from these prevailing attitudes is to risk social ostracisation and professional ruin.
Woke-ism may have begun life as a cult when it was still being engineered in the grievance studies departments of Ivy League universities by people like Judith Butler and Kimberlé Williams Crenshaw, but there's been a 'lab leak' of what Elon Musk calls the 'woke mind virus'. It would now be more accurate to describe it as a religion. That's hardly an original observation, but it's worth reiterating in case anyone is any doubt. The beliefs outlined above are not based on science or reason, but on something resembling metaphysics, as unassailable in their own way as the nature of Christ or the Holy Trinity. It has its own religious symbols – the rainbow flag – as well as a liturgy – Black History Month, Trans Day of Remembrance. It even has its own rites – taking the knee, 'doing the work', engaging in public bouts of racial self-flagellation. And it recently acquired its first saint in the form of George Floyd.
The idea that woke-ism is the first new religion of the 21st Century is why it's sometimes described, half-jokingly, as the 'Great Awokening', implicitly comparing it to other outbreaks of religious fervour in the modern period. According to Wikipedia, there have been four 'Great Awakenings' in the past 300 years, the first lasting about 25 years, the second and third 50 or more, and the fourth in the 1960s and 1970s lasting about 20.
Paradoxically, even though the rise of this new religion has coincided with the decline of Christian worship in the English-speaking world – particularly among middle-class, middle-aged, white women – which suggests it's filling a 'God-shaped hole', it has made converts within the established churches, particularly the Church of England. That's a puzzle, but I'm pleased to note that some of woke-ism's most energetic opponents are orthodox Christians, such as Peter Hitchens, as well as Catholic and Jewish intellectuals like Sohrab Ahmari and Yoram Hazony. They appear to have the best antibodies to the 'woke mind virus'.
Most people trace the origins of the current religious awakening to around 2013, making it about 10 years old. Does that mean we're in for at least another 10 years of woke-ism – possibly longer? One reason for thinking it might subside more quickly than previous religious movements is that its growth has been accelerated by social media and – presumably – its decline will be too. Twitter, in particular, has been one of the chief platforms for the dissemination of woke ideology, as well as for punishing those who dissent from it. That has begun to change since it was bought by Musk, although it may revert to type if he sells it to someone else.
There are other reasons for thinking the woke pendulum has reached its apex.
One is that it appears to be losing some momentum. The extraordinary growth of this new religious movement is partly because its missionary zealots have successfully persuaded people that they're 'on the right side of history' and that those resisting it will inevitably end up looking foolish and out of date. It's unstoppable, in other words, so why not get with the programme? This is a conversion technique borrowed from Marxism, but it's been no less effective for that.
However, there are signs that being woke is no longer as 'on trend' as it was, and that is a serious threat to its authority.
Take the fact that the unashamedly patriotic Top Gun: Maverick was the highest-grossing film of last year, while films with an overtly progressive agenda – Warrior Queen, Bros, She Said, Lightyear, Strange World – all tanked. Batgirl, a new movie set in the DC cinematic universe in which the central character was a woman of colour and her best friend was trans, was permanently shelved by the new head of Warner Bros for being "irredeemably woke", even though the studio had already spent $100 million on it.
These portents of the Zeitgeist make woke-ism look less like an unstoppable force and more like a fad whose time has passed. That's bad news for its pink-haired proselytisers. Once the victory of the social justice warriors ceases to look historically inevitable, many of the less committed will begin to fall by the wayside.
Woke-ism has also suffered some recent reversals in public policy, most notably over the trans issue. Nicola Sturgeon's decision to go all-in on the Gender Recognition Reform Bill, risking a constitutional crisis, made it difficult for her to distance herself from the Scottish Prison Service when a male sex offender was transferred to a women's prison, ultimately resulting in her downfall.
We've witnessed the same public backlash against trans over-reach in the United States, with parental anger over the teaching of gender identity ideology in schools contributing to the landslide gubernatorial victories of Glen Youngkin and Ron DeSantis. Critical race theory appears to be equally unpopular with parents outside the Democrats' blue-state strongholds. Another good sign is the boycott of Bud Light after it made the catastrophic error of enlisting the trans 'influencer' Dylan Mulvaney as a brand ambassador.
But before we get too carried away, it's worth remembering that woke-ism has never been contingent on public support – 'Get Woke, Go Broke' has been true for as long as the new religion has existed. One of its most remarkable characteristics is that its growth seems to be inversely proportional to its failure at the ballot box. As Left-wing political parties have been captured by a new generation of progressive activists and woke gobbledegook has crept into their manifestoes, they've suffered some humiliating defeats, most notably in the General Election of 2019, in which Labour won its lowest number of seats since 1935. But the Conservative victory in that election didn't turn the clock back by a single second, to paraphrase Evelyn Waugh. The long march through the institutions continued, with one citadel after another falling to the unwashed conquistadors. No matter how many political battles they lose, they always seem to be winning the culture war.
Indeed, political opposition seems to suit the woke warriors better than political power. Donald Trump proved to be a great recruiting sergeant for the tatooed activists, seeming to confirm their fear-mongering about the risk white ethno-nationalism posed to minorities (ignoring the fact that Trump outperformed the 2012 Mitt Romney campaign in minority vote share). Even if the optimists are right and we've reached 'peak woke', a Trump victory in the 2024 presidential election could act like a defibrillator, bringing a dying movement back to life.
Another reason the political victories of the Right have done little to offset the influence of the identitarian Left is that conservative political leaders have proved unwilling to repeal the legislation that underpins that influence, such as the Civil Rights Restoration Act of 1988 and the Civil Rights Act of 1991. As NS Lyons put it in an interview in Aporia last year, unless these laws are repealed, alongside executive orders mandating equality impact assessments and the like, the stranglehold of HR departments in American workplaces will not be broken and, according to him, they are "the key pipeline pumping cultural pollution from the academy into every corner of society".
In the UK, the seminal piece of legislation that paved the way for the Cultural Revolution was the Equality Act of 2010. It is this piece of legislation, passed in the dying days of Gordon Brown's ministry and designed to embed Labour's egalitarian ideology into the fabric of the British state, that has been responsible for the explosion of equity, diversity and inclusion officers in the public sector.
According to 'Defunding Politically Motivated Campaigns', a recent report from Conservative Way Forward based on FOI requests submitted to 6,000 public bodies, there are now 10,000 EDI jobs – all created under successive Conservative Prime Ministers – and they're being funded by the British taxpayer to the tune of £557 million a year.
The NHS employs 800 EDI officers at a cost of £40 million – so much for the shroud-waving – while Britain's 175 universities each employ on average four EDI officers at a cost of £30.2million. In departments across Whitehall, there are a total of 255 such employees, costing taxpayers' £11.5 million a year.
Contrast these resources with those of the Anti-Woke Coalition. My own back-of-the-envelope calculation suggests our merry band numbers fewer than 500 people and has an annual budget of less than £25 million. In other words, we're outgunned by a ratio of 20 to one, and that's not taking into account the proliferation of similar EDI jobs in the charity sector (subsidised by the state, naturally) and the private sector (complemented by CSR and ESG programmes). This is asymmetrical warfare, forcing us to launch a series of guerrilla raids rather than meet the enemy in open combat.
Given such widespread institutional capture, it may not matter if the next generation to enter the workforce is less impressed by critical race theory or gender identity ideology than their immediate predecessors (and most survey evidence suggests Gen Z are even more woke than millennials, although not on the Continent). These ideas could go out of fashion and still retain their currency.
In the absence of repealing the Equality Act, recapturing Britain's public institutions won't be easy, even if the Tories cling on to political power at the next general election. It's not just the vice-like grip of HR departments; it's also the absence of committed Right-wing culture warriors who are appointable as board members. The AWC spends a lot of time plotting to install conservatives as non-executive directors of institutions like the National Trust and the Tate, only for them to go native at the first board meeting. A case in point is George Osborne, the former Chancellor of the Exchequer. Almost as soon as he took up office as Chair of the British Museum he started plotting the return of the Elgin Marbles. (Although he may never have been a conservative in the first place.)
This helps explain the feeling I often have that no matter how many important victories the AWC wins – forcing the Government to abandon the Worker Protection Bill, for instance, which would have extended the scope of the Equality Act – we're still losing the war. There's something Hydra-like about the combined forces of the woke. Every time you cut off one head, three more grow in its place.
One final point before I move on to discuss solutions: while electorates across the Anglosphere keep rejecting Loony Left polices – even Californians saw off an attempt to lift the state ban on affirmative action in 2020 – there isn't much public support for repealing woke laws.
One thing about the Equality Act that isn't widely understood is that it didn't create much in the way of new law. Rather, it grouped together several laws that were already on the statute book, such as the Equal Pay Act 1970, and put them all in a single act of parliament. It's doubtful the British public has much appetite to repeal laws that in some cases have been around for more than 50 years. Indeed, the most recent British Social Attitudes Survey found that support for equality laws is increasing: 73% of people surveyed thought rights for lesbians, gay men and bisexuals "had not gone far enough" or were "about right", compared with 62% in 2011.
So even if we've reached peak woke in some respects, that will only amount to a weak poke as far as the equalities blob is concerned.
In light of this pessimistic prognosis, a member of the AWC in good standing – the publisher George Owers, who styles himself a 'Tory Socialist' – has come up with a novel solution: why not let the woke win? His argument goes something like this. At the moment, the SJWs are in power, but not in office, enabling them to rule in an extra-judicial, unaccountable way. People who fall foul of woke speech codes aren't prosecuted, which would at least entitle them to due process; they're cancelled. Contemporary Britain, he argues, is in thrall to a new public morality, but because it is inchoate and unofficial, it's worse in some respects than the public morality associated with the pre-Reformation Catholic Church or the post-Reformation Church of England. At least in the past, dissenters knew where they stood. There was a relatively stable theological doctrine embedded in state law. People knew were the line was and what would happen if they crossed it. Today, by contrast, the line demarcating the morally acceptable from the unacceptable is constantly shifting – there's no Holy See in the woke church – and those on the wrong side of it are as often ignored as they are punished, depending on whether they're noticed by the Eye of Sauron (social media). In other words, the new public morality has an intrinsically totalitarian character because of the refusal of its priests to take the final step and assume command of the state.
So instead of fighting a rear-guard action against the armies of the woke, we should throw down our arms and surrender, says George. Force them to accept the lesson of the Spider-Man movies – with great power comes great responsibility – and stop blaming 'cishet' white men for everything that's wrong with our society. Not only would this lead to a bit more theoretical rigour – they'd have to iron out all the contradictions in their philosophy and turn it into something more stable and coherent, meaning a return to the rule of law – but the woke equivalent of the Test Act and Corporation Acts might in due course lead to an Act of Toleration, protecting the rights of dissenters. Better still, if the woke commissars are forced out of the shadows and have to assume the robes of office – if the blob takes human form – it might be possible to defeat them in a Glorious Revolution.
Just as this new religious movement seems to take succour from political opposition, perhaps political success will drain it of its demonic lifeforce.
There's something quite attractive about this argument – it's delightfully counter-intuitive – but it's naïve to think the new puritan protectorate would be as short-lived as the previous one (1653-1659). What guarantee is there that the Oliver Cromwell of this 21st Century Commonwealth would be some weak, feeble-minded creature like Jolyon Maughan and not some terrifying Robespierre figure – Jonathan Portes, say, or George Monbiot? For the defeated rabble of the Anti-Woke Coalition, incarceration in a re-education camp might be reserved for the foot soldiers, with a worse fate awaiting its leaders. As C.S. Lewis said, "Of all the tyrannies, a tyranny sincerely exercised for the good of its victims may be the most oppressive."
No, I think we should carry on waging guerrilla war, harrying the enemy's supply lines, blowing up their munitions dumps and swelling the ranks of the resistance. They may outnumber us, but we are nimble and fleet-footed; they may be better funded, but we are better company; they may have captured the great feasting halls of our ancestors, but their dinners are vegan and alcohol-free. The lesson of Vietnam is that guerrilla armies can win wars.
And here's another reason to be cheerful: the prelates of wokus-dei keep pushing the greatest geniuses in the history of mankind over to our side. In the past few months, Shakespeare, Picasso and PG Wodehouse have all been cancelled. They join Winston Churchill and Abraham Lincoln, the inventor of statistics, James Watson, Charles Darwin, Wagner, Larkin, Ezra Pound, J.K. Rowling, Dr. Seuss and Roald Dahl.
Soon, there won't be a Nobel Prize winner left who hasn't been banished by the purity police. At some point you'd think the penny would drop among the woke Left that lumping all these brilliant luminaries alongside their opponents isn't the best way to discredit them.
Ultimately, it is the emptiness of woke ideology, its turgid unimaginativeness, it's complete absence of a sense of humour, that will lead to its demise. It's what George Orwell described as a "smelly little orthodoxy", which is why it has inspired no great literature, no great art. It has no Cardinal Newman, no Thomas Moore, no Adoration of the Magi, no Sistine Chapple. In their place, it offers Owen Jones and Greta Thunberg, Sam Smith and She Hulk: Attorney-at-Law. It's an intellectual desert, a cultural wasteland that could never produce a poem as great as The Wasteland, even it was written by a dead white European male. Cancel him, why don't you? We'll happily admit Eliot to our ranks. And together, in an alliance between free-thinkers of past and present, we'll drive the new puritans from our shores.
Join the resistance.
Stop Press: You can watch me deliver my NatCon speech on Twitter here.
News Round-Up
By Toby Young
If you have any tips for inclusion in the round-up, email us here.