Wednesday, 4th August 2021
Have 1,200 Experts Ever Been Proved Wrong So Quickly?
By Toby Young
Guido Fawkes reminds us today that over 1,200 so-called experts signed 'the Declaration' – cooked up by the same people behind the John Snow Memorandum – warning of the terrible effect easing coronavirus restrictions on July 19th would have. The Declaration originally took the form of a letter in the Lancet, published on July 7th, in which 120 self-described 'scientists', many of them members of Independent SAGE, described 'Freedom Day' as "dangerous and premature". They cited the SAGE modelling showing there would be 100,000 new Covid cases a day if the Government went ahead with its plans and set out the dire consequences for Britain and the rest of the world. "We believe the Government is embarking on a dangerous and unethical experiment, and we call on it to pause plans to abandon mitigations on July 19th, 2021," they wrote.
Two weeks on from 'Freedom Day', their predictions aren't holding up terribly well.
According to Public Health England, the number of new daily cases fell to 21,691 today, another five-week low. So the 1,200 signatories of the Declaration exaggerated the number of daily cases that would follow 'Freedom Day' by 500%.
The Lancet letter also predicted that hospital admissions would soar as a result of Boris's recklessness:
The link between cases and hospital admissions has not been broken, and rising case numbers will inevitably lead to increased hospital admissions, applying further pressure at a time when millions of people are waiting for medical procedures and routine care.
Perhaps they should have thought twice before inserting that word "inevitably" because the latest data shows hospital admissions falling. "Another 731 admissions were recorded by officials on July 30th, the latest date available – down 15% on the week before," reports MailOnline.
And it wasn't just these 1,200 'experts' who were sounding the alarm. Let's not forget that Keir Starmer also described Boris's plan to ease restrictions as "reckless".
And, of course, our old friend Neil Ferguson said on July 18th that it was "almost inevitable" that daily cases would climb to 100,000 a day if Boris went ahead with the unlocking the following day and added that "the real question" was whether they would reach 200,000 a day or more and warned of a "significant burden on the healthcare system". Out by 1000% – which is actually pretty modest by Ferguson's standards.
As Guido Fawkes says: "Guido can't remember a time 1,200 so-called experts were proven so wrong in one fell swoop…"
Boris's decision to go ahead with 'Freedom Day' is the first time I can think of in the past 16 months when he's stuck to his guns in the face of wildly apocalyptic claims from various 'experts' about the consequences of "letting it rip" (their phrase for giving us our freedoms back). On every previous occasion, because he's done exactly as these gloomsters have asked, they haven't been proved wrong. Admittedly, locking down three times hasn't stopped the U.K. from having one of the worst Covid death tolls in Europe, and Sweden's excess deaths in 2020 were lower than ours in spite of not locking down. But the crystal ball gazers have always been able to argue that things would have been so much worse if we hadn't locked down. Yet this time – finally – Boris ignored their doom-mongering and, as a result, they have been proved spectacularly – and humiliatingly – wrong.
Will this experience stiffen Boris's backbone the next time he's prevailed upon by the Government's scientific advisers, sundry public health experts and the chin-wobblers in the Cabinet to lock down again, which really is inevitable? We can but hope.
America's Delta Surge
By Will Jones
New Covid infections are surging in America, driven by the Delta variant. The states which reopened in the spring, such as Texas, Mississippi and Georgia, and defied the predictions of catastrophic exit waves, are now seeing surges. Florida, too, which reopened last autumn, is seeing a spike in infections, and hospital admissions are rising.
Reuters takes a look at how states are responding – which is by doing remarkably little, with the appetite for restrictions even in Blue states now that the vaccines are rolled out seemingly much lower than in previous outbreaks.
More than 10,000 patients were hospitalized in Florida as of Sunday, surpassing that state's record. Louisiana was expected to break its record within 24 hours, prompting Governor John Bel Edwards, a Democrat, to order residents to wear masks again indoors.

"These are the darkest days of this pandemic," Dr. Catherine O'Neal, Chief medical officer of Our Lady of the Lake Regional Medical Center in Baton Rouge, Louisiana, said at a news conference with Edwards. "We are no longer giving adequate care to patients."

O'Neal urged Louisianans to get vaccinated, warning that hospitals were overwhelmed. Many nurses were out sick with the virus, she said, leaving the state with a staffing deficit of 6,000 people.

Hospitalisations in Arkansas are also soaring and could eventually break records.

In California, political leaders in eight San Francisco Bay Area counties reinstated mandatory indoor mask orders in public places as of midnight Tuesday morning.

Governors of New York and New Jersey said transport, jail, hospital and nursing home workers would be required to get vaccinated or submit to regular testing. Denver Mayor Michael Hancock said inoculation would be mandatory for the city's more than 11,000 employees.

New York Governor Andrew Cuomo urged bars, restaurants and other private businesses to require that customers be vaccinated before they can enter. Cuomo said vaccines could be made mandatory for nursing home workers, teachers and healthcare workers if case numbers do not drop.

New Jersey Governor Phil Murphy suggested he could clamp down even further on residents and businesses.
Ron DeSantis continues to stand firm against mask and vaccine mandates, despite hospital admissions increasing.
Florida Governor Ron DeSantis, a Republican, has taken the opposite stance. He issued an executive order last week barring schools from requiring face coverings, saying parents should make that decision for their children.

District officials in Broward and Gadsden counties, facing a threat by DeSantis to withhold state funds, said on Monday they were dropping mask mandates this fall, the News Service of Florida reported.

Florida has one of the worst outbreaks in the nation and about one-quarter of the country's hospitalised Covid patients, according to data from the U.S. Department of Health and Human Services.

Mary Mayhew, head of Florida's hospital association, said the latest surge sent hospitalisations rising to 10,000 from 2,000 in less than 30 days, although deaths have remained well below peak numbers.
The arrival of the Delta surge in the reopened American states is about as clear a proof as you could ask for that surges are driven not by the lifting of restrictions (if they were you would get the elusive exit wave) but by the arrival of new variants. Why? Because the new variant partially evades the herd immunity that brought the previous wave to an end. The surge will last until the herd immunity is topped up again (as explained here).
How long will the current surges last? The last time I posed this question, about the U.K. Delta surge, it turned out the peak had already occurred several days before and the data reporting was just catching up. Will that be the same this time?
New infections do appear to have slowed in recent days in the early Delta hotspots of Arkansas and Missouri. Since neither state imposed new restrictions and only around 40% of the populations are fully vaccinated, the outcomes in these states should be a good demonstration of what a localised Delta epidemic looks like when no or minimal measures are taken and vaccine coverage is relatively low. As so often, comparisons between U.S. states with different vaccine coverage and policy responses will be illuminating.
The spikes in the various states should peak soon – if the U.K. is a guide then they are due to top out in the next week or two, as they should only last a few weeks and not get much above the winter peak (depending how much testing is being done, of course). As and when they do, it will be yet more evidence that lockdowns are unnecessary to end Covid outbreaks or 'control' infections.
Stop Press: Sweden has recorded an average of just 0.6 Covid deaths per day in the past two weeks, MailOnline reports, despite never imposing a mask mandate. However, the country may be in the foothills of its Delta surge (see below – its case reporting follows an odd weekly cyclical pattern) and it will be interesting to see what they do if it spikes. One to watch.
Stop Press 2: Other countries on their way down are Portugal, Malta and Netherlands. Heavily vaccinated Israel is still rising while reopened Iceland may have peaked.
New York City Introduces Vaccine Passports for Indoor Dining
By Toby Young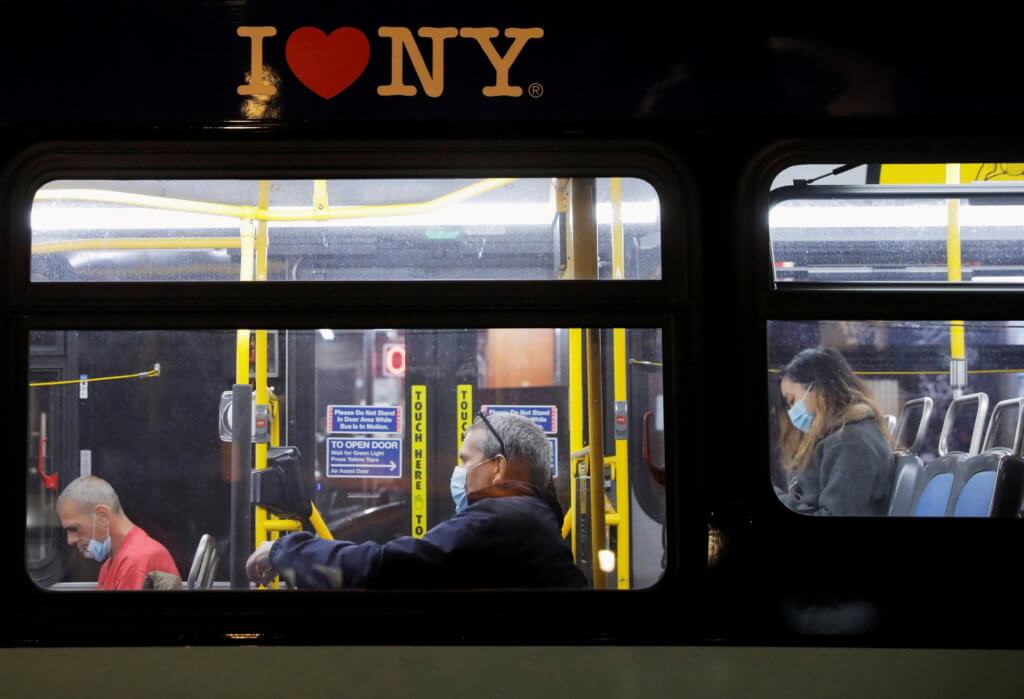 Bill de Blasio, the Mayor of New York, has announced that later this month only those who've been double jabbed will be able to dine inside at restaurants, enter gyms or go to the theatre. The New York Times has more.
New York City will become the first U.S. city to require proof of vaccination for a variety of activities for workers and customers — indoor dining, gyms and performances — to put pressure on people to get vaccinated, Mayor Bill de Blasio announced Tuesday morning.

The program, similar to mandates issued in France and Italy last month, will start later this month, and after a transition period, enforcement will begin in mid-September, when schools are expected to reopen and more workers could return to offices in Manhattan.

"It's time for people to see vaccination as literally necessary to living a good and full and healthy life," Mr. de Blasio said at a news conference.

"Not everyone is going to agree with this, I understand that," he said. "But for so many people, this is going to be a lifesaving act, that we are putting a mandate in place that is going to guarantee a much higher level of vaccination in this city. And that is the key to protecting people, and the key to our recovery."

Mr. de Blasio has been moving aggressively to get more New Yorkers vaccinated to curtail a third wave of coronavirus cases. He is requiring city workers to get vaccinated or to face weekly testing, and he has offered a $100 incentive for the public.

About 66% of adults in the city are fully vaccinated, according to city data, although pockets of the city have lower rates.
Worth reading in full.
Stop Press: New York City Councilman Joe Borelli points out that this will mean 69% of blacks, 58% of Latinos and majority of Bronx residents won't be able to eat in a restaurant or go to the gym.
Ibiza Looking to Put Together Snitch Squad to Report on Lockdown Rule Breakers
Ibizan officials are considering hiring undercover operatives to attend secret parties that break lockdown rules and snitch on the organisers to the authorities. Organisers of illegal parties – who are being blamed for an increase in positive Covid tests – face fines of up to €600,000 (£513,000). The Guardian has the story.
The idea comes as the island, where the renowned nightlife and music scene has long drawn tourists from around the world, seeks to tackle a two-week Covid incidence rate that has soared to 1,814 cases per 100,000 of the population. With most nightclubs shuttered – except for those able to hold outdoor events where patrons are seated at all times – and gatherings in restaurants and bars limited to small groups, officials have blamed illegal parties for the spike in cases.

They have responded with an array of restrictions, from a ban on mixed-household gatherings between 1am and 6am to fines of up to €600,000 (£513,000) for those who organise illegal parties.

Even so, the parties have not stopped. "They're not only an issue related to public order, which they have always been, but now they pose an obvious risk to people's health," a local official, Mariano Juan, told the newspaper Diario de Ibiza. "Police themselves say it's difficult for them to infiltrate, as they are known to locals. So we have to look outside for help." …

Local officials are now in talks with a company that is studying how best to put together a team who can help police in detecting these parties, said Juan. "It is not easy as the profile we're looking for are foreigners between 30 and 40 years old, but we have been working on it for two weeks."

Nevertheless, he was confident that the initiative would advance quickly. "I have no doubt that it will be up and running this summer… It's a necessity to safeguard the health situation in Ibiza." …

The idea has… been heavily criticised by the Socialist party, which leads the regional administration covering Ibiza. A spokesperson, Vicent Torres, called on the island's officials to put forth "serious proposals that have legal backing" rather than "acting irresponsibly by launching ideas that we cannot agree to".
Worth reading in full.
Stop Press: "I absolutely love this story," says Guardian reporter Robyn Vinter, apparently welcoming the idea of hiring tourists to spy on each other.

Queues at Heathrow Are a Quarter Mile Long Thanks to 'Pingdemic'
By Toby Young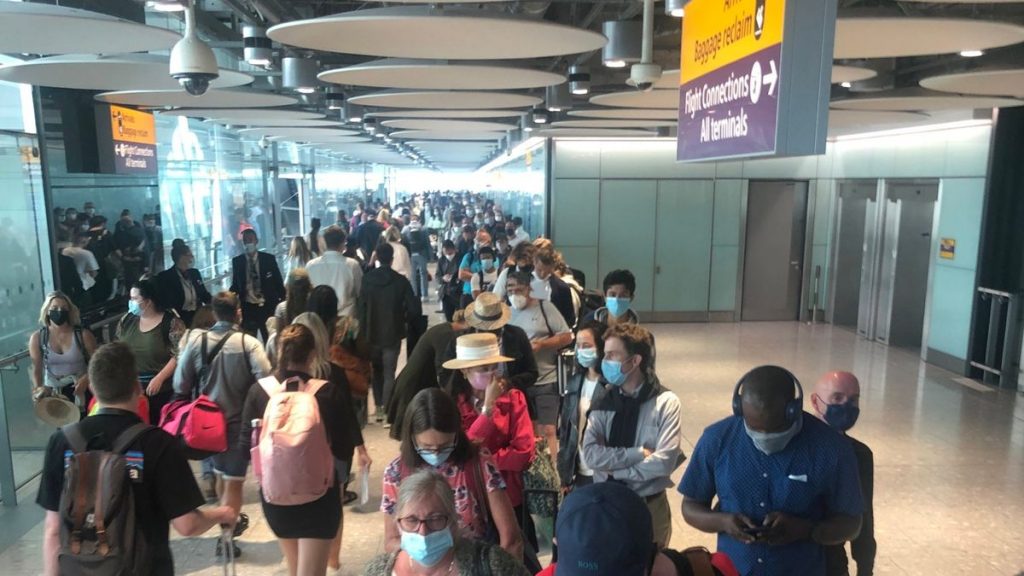 Departure queues at Heathrow Airport are up to a quarter of a mile long, thanks to the fact that 25% of staff have been 'pinged' by the NHS Covid App. The Mirror has more.
Huge queues have built up at Heathrow Airport amid a suspected Covid outbreak among staff, it has been reported.

Frustrated passengers have been stuck waiting for hours at the London airport today.

Some reported tension within the queues, with people jostling and pushing just to get into the terminal.

The lack of social distancing has led to concerns among some that the virus could spread as crowded people wait to get on their flights.

Problems with the e-gates and sickness among Border Force staff are behind the delays, the Times reports.
You can read the Times report about the queues here.
JCVI Could Recommend Giving 16 and 17 Year-Olds Covid Vaccine "In Days", Says Nicola Sturgeon
16 and 17 year-olds in the U.K. could soon be called up to get vaccinated against Covid, according to Nicola Sturgeon. The Scottish First Minister suggested that the Joint Committee on Vaccination and Immunisation (JCVI) could offer new advice "in the next few days" on the vaccination of this younger age group. The Guardian has the story.
Just two weeks after the [JCVI] recommended against routine vaccination of children, the Scottish First Minister revealed that she "hoped" over-16s would get the go-ahead to receive it after all.

Two Government sources confirmed that the JCVI was looking again at widening its recommendation for children over 12. Jabs for this age group are currently limited to those who are clinically vulnerable or live with someone at risk.

Anthony Harnden, a member of the committee, said: "JCVI is in the process of finalising updated advice on the offer of vaccination of children and young people."

Ministers are believed to have been in favour of older children getting access to the Pfizer or Moderna vaccines, but the JCVI said they should not routinely be available to children who do not have a specific risk factor.

One of the concerns that the scientists raised, linked to the Pfizer jab, was about inflammation around the heart, with the JCVI concluding that the benefits did not outweigh the risk to those who would be receiving the jabs. …

Professor Rowland Kao, a participant in the the Scientific Pandemic Influenza Group on Modelling (SPI-M) and an Epidemiologist at the University of Edinburgh, said: "Per capita, older teenagers currently have the highest risk of Covid infection, and vaccinating 16 and 17 year-olds should reduce this." …

Making a statement to the Scottish parliament on Tuesday afternoon, Sturgeon said she was "hoping" to get the updated advice from the JCVI "over the next day or so".

During the subsequent question-and-answer session with MSPs, Sturgeon said: "The JCVI are our advisory body so they have to give us the advice they think is right and I respect that. I am hoping it will recommend going further on the vaccination of young people.

"I am particularly concerned if possible to get vaccinations to 16 and 17 year-olds, which is obviously important for those who will be, for example, going to college and university and mingling with older young people who are vaccinated. But we'll see what that advice brings and we stand ready to implement that as quickly as possible."

She later said she was hoping and "veering towards expecting" the committee to recommend further vaccination of people in the 12 to 18 year-olds age group, and in particular "hopeful that we will see some updated recommendations in relation, as a priority as a first part of this, for 16 and 17 year-olds".
Worth reading in full.
Change to NHS Covid App "Too Little, Too Late", Say Business Leaders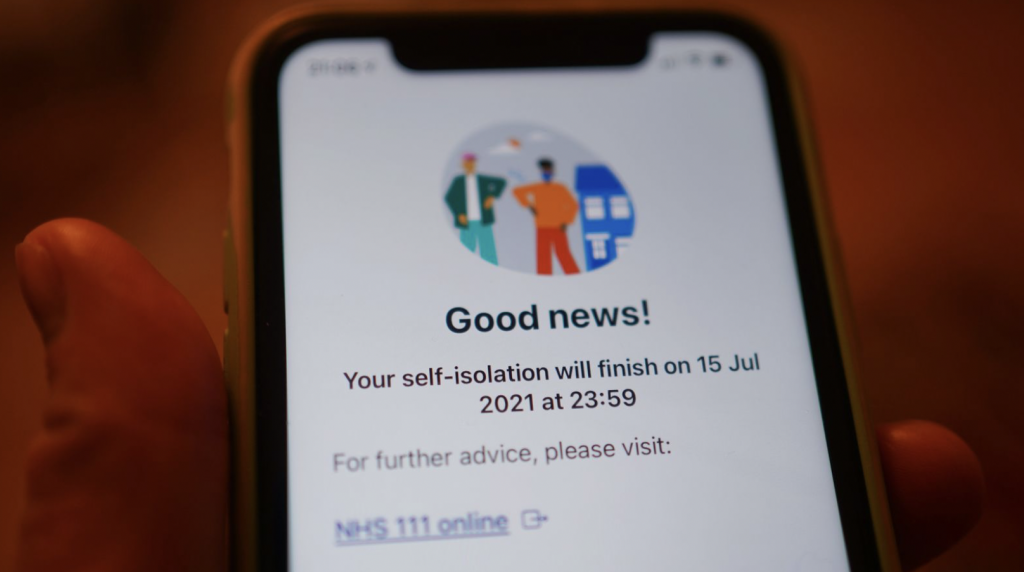 Fewer people will be told to self-isolate in the coming weeks following an update to the NHS Covid app which means only those who have come into contact with an asymptomatic case in the past 48 hours (rather than the past five days) will be 'pinged'. But this is only likely to prevent up to one fifth of 'pings', according to reports, highlighting that the 'pingdemic' is far from over.
The response to the update from business leaders has been cold. The main impression seems to be that the change is "too little, too late". A spokesman for the Adam Smith Institute (ASI) think tank says the app – even in its new form – is "designed for a world with no treatments and no vaccines" and so has no place in Britain. MailOnline has more.
U.K. Hospitality Chief Executive Kate Nicholls said more had to be done, with the fact that fully vaccinated staff still having to self-isolate being a "significant barrier to venues operating viably and moving towards recovery".

And the ASI said the Government should now consider handing impacted firms a rebate for the "lost business the NHS app has taken out of our productive and otherwise healthy economy".

Ms Nicholls said: "This intervention from Government is absolutely necessary to prevent a complete loss of summer trading for the hospitality sector following prolonged periods of severely disrupted trading.

"This will help to alleviate some of the pressure currently being experienced by hard-hit businesses, but is not a silver bullet." …

She added that the industry body's research found more than 250,000 hospitality workers are being affected by 'pings' at any given point by the app.

And a spokesman for the ASI said: "This is exceptionally welcome for firms struggling with employees off – not because they've got Covid but because of an app designed for a world with no treatments and no vaccines.

"It comes too little and too late though for so many companies that have lost revenue and taken on debt from reduced service provision and custom due to the app." …

Although the change to the app is a major move to address the pingdemic, it will apply only in cases where Covid-carriers do not have symptoms – about one third of total infections.

This means hundreds of thousands are still likely to be pinged each week and the self-isolation carnage will continue to wreak havoc until the rules are fully relaxed later this month [but only for those who are fully vaccinated].

Currently when people are pinged by the app they are advised – but not legally obliged – to self-isolate for 10 days.

Trade union Unite said the change in guidance does not go far enough, and repeated its call for the automotive and steel sectors to be exempt from self-isolation rules. …

The Government said fewer people will now be pinged overall but the total number of "high-risk contacts being advised to self-isolate" will stay the same.
Worth reading in full.
Stop Press: "It's time to embrace Britain's jab success by scrapping Covid 'ping' app NOW," says the Sun in its main leader today.
Preg-CoV: New Trial to Study Potential Side-Effects of Covid Vaccination on Pregnant Women on Babies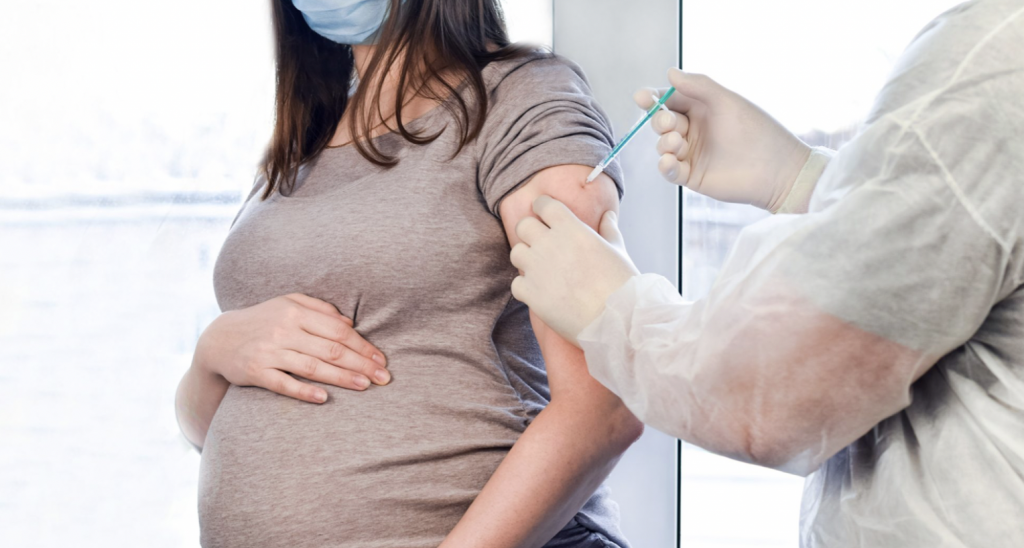 A new clinical trial based in the U.K. will seek to determine the most suitable gap between the first and second Covid vaccine jabs for pregnant women, as well as the potential side effects on their unborn children. Those running the trial hope it will make pregnant women feel more comfortable about getting vaccinated. The Guardian has the story.
Last week, Professor Jacqueline Dunkley-Bent, Chief Midwifery Officer for England, urged expectant mothers to get vaccinated as soon as possible, with evidence suggesting the Delta variant poses a significantly greater risk to pregnant women than previous forms of the virus.

A clinical trial called Preg-CoV has been launched to help determine the best gap between doses for pregnant women as well as exploring in greater detail potential side-effects and the impact on babies – something the researchers hope will offer reassurance. …

Asma Khalil, Lead Obstetrician for the trial and Professor of Obstetrics and Maternal Fetal Medicine at St George's, said that while the U.K. Covid vaccination programme had been a success, uptake has been low among pregnant women.

According to research in her own hospital, "among pregnant women who've given birth between March this year until beginning of July, less than one third – 28% – of women who were eligible according to the guidance actually received [at least one dose of] the Covid vaccine" during pregnancy, said Khalil. …

"Pregnant women are still concerned because pregnant women were not included in initial Covid vaccine trials," said Khalil.

In the first phase of the Preg-CoV trial, the team hope to recruit 600 pregnant women, aged between 18 and 44, from 13 sites across England.

Two groups of 200 unvaccinated pregnant women at different gestation times will be randomised both with respect to whether they receive a Moderna or Pfizer/Biontech jab and to whether they are given their second dose four to six weeks or at eight-12 weeks after the first dose.

Participants will not know which Covid jab they are given… while a routine vaccination to protect against whooping cough will also be included in the schedule so that participants are not aware which dosing regime they are following.

A third group of about 100 pregnant women will be given one dose of a Covid jab at 28-34 weeks gestation, with the second dose of the same vaccine given after delivery, while the fourth group of 100 women will already have had their first dose of any Covid jab before or very early in pregnancy and will get the second dose of the same vaccine.

All the women will have follow-up visits and blood tests, and fill in an electronic diary to help the researchers monitor any potential vaccine side-effects. The team will also track outcomes for the babies up to 12 months of age to explore safety and impact on their development. …

"I think there will be some lessons learned from this pandemic," said Khalil. "And one of them is that we should consider including pregnant woman at a relatively early stage for vaccine trials."
Worth reading in full.
An Interview With Philippe Lemoine
By Noah Carl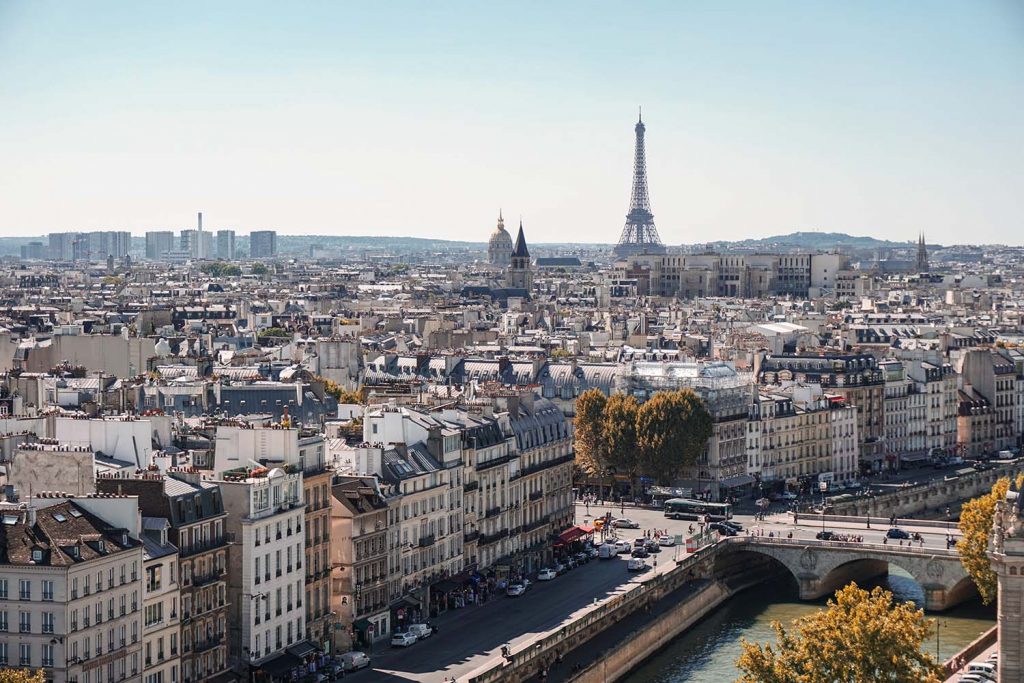 Philippe Lemoine is a PhD candidate in philosophy at Cornell University, with a background in computer science. He's also a blogger, a research fellow at the Centre for the Study of Partisanship and Ideology, and a lockdown sceptic. During the pandemic, he's written several detailed articles about the efficacy of lockdowns. I interviewed him via email.
On December 4th, you published an article on your blog titled 'Lockdowns, science and voodoo magic', which criticised the well-known paper by Flaxman et al. That paper (which has been cited more than 1,300 times) concluded, "major non-pharmaceutical interventions – and lockdowns in particular – have had a large effect on reducing transmission". Could you briefly summarise your criticisms?
I made two main points against that paper. First, the model assumed that only non-pharmaceutical interventions affected transmission, so any observed reduction in transmission could only be ascribed by the model to non-pharmaceutical interventions. Since in fact transmission went down quickly everywhere during the first wave, the only question was how much of that reduction would the model attribute to each intervention. But the fact that non-pharmaceutical interventions were jointly responsible for the entire reduction in transmission was not something the model inferred from the data, it was assumed at the outset by the authors when they defined the model. A consequence of this fact is that, when they compute a counterfactual scenario in which there weren't any non-pharmaceutical interventions to estimate how many lives were saved by lockdowns and other restrictions, the authors just assume that cases would have continued to rise until the herd immunity threshold was reached and would only start to go down then. Although the authors did not deem it necessary to reveal this small detail, this meant that, in their counterfactual, more than 95% of the population was already infected by May 3, which is preposterous. Even one year and a half after the beginning of the pandemic, there isn't a single country where the proportion of the population that has been infected even comes close to such a figure, not even in countries where restrictions were extremely limited. So when the paper finds that non-pharmaceutical interventions in general and lockdowns in particular saved three million lives in Europe alone during the first wave, they only reach that conclusion by comparing the actual number of COVID-19 deaths to the number of deaths in a ridiculous scenario where essentially everyone had been infected. Yet this preposterous estimate was taken seriously by the entire scientific establishment and, as you noted, the paper became one of the most cited studies on the COVID-19 pandemic.
The second point I made is that, not only was this result based on totally unrealistic assumptions, but the authors failed to disclose a key result that completely undermined their conclusion. As I explained above, the model was bound to attribute the entire reduction in transmission that was observed in Europe during the first wave to non-pharmaceutical interventions, the only question was how much of it would be attributed to each intervention. Their headline result was that, apart from lockdowns, nothing else had any clear effect, which meant that lockdowns were responsible for the overwhelming majority of the 3 million lives that, according to this study, non-pharmaceutical interventions had collectively saved. However, Sweden was included in the study and never locked down, yet only a tiny fraction of its population was infected during the first wave. How is that possible if only lockdowns have a substantial effect on transmission? I knew this made no sense, so I downloaded the code of the paper to reproduce their analysis on my computer and take a closer look at the results. Their model allowed the effect of the last intervention, which happened to be a lockdown everywhere except in Sweden, where it was a ban on public events, in each country to vary. What my analysis of their results showed is that, in order to fit the data, the model had to find that banning public events reduced transmission by ~72.2% in Sweden but only by ~1.6% elsewhere. In other words, according to the model, banning public events had somehow been 45 times more effective in Sweden than anywhere else. Now, unless you believe there are magical anti-pandemic fairies in Sweden that somehow made banning public events 45 times more effective than elsewhere, this obviously never happened. Rather, what this means is that the model was garbage, which in turn means that we have no reason to believe the paper's headline result that lockdown had a huge effect on transmission. There is a lot more in my piece about that paper, which I methodically demolish, but those are the main points.
Then on March 4th, you published a report for the Centre for the Study of Partisanship and Ideology titled "The Case against Lockdowns". This was followed by an op-ed in the Wall Street Journal titled "The Lockdowns Weren't Worth It". Could you briefly summarise the case against lockdowns, as you see it?
First, I think it's impossible to estimate precisely the effects of non-pharmaceutical interventions because too many factors contribute to transmission, and we lack the kind of background knowledge we'd need to be confident that the statistical techniques people use to estimate those effects are reliable, so people who claim to be able to do that are full of it. I just published another piece in which I take a very close look at a study which found that non-pharmaceutical interventions had a substantial effect on the number of cases and deaths in the US during the first wave. This study is far more sophisticated than Flaxman et al.'s paper and, in particular, the authors did not assume that only non-pharmaceutical interventions affect transmission, and tried to model the effect of voluntary behavioural changes. Nevertheless, as I show in my article, when you look at it closely and perform various sensitivity analyses, the conclusions no longer hold. So we have no way to estimate precisely the effects of non-pharmaceutical interventions and we should be honest about this. However, whatever their precise effects, they can't be huge because otherwise they would be much easier to detect. The contrast with the effect of vaccination is particularly striking in that respect. In the case of vaccination, the effect is so obvious that you can see it on a simple chart, whereas in the case of non-pharmaceutical interventions you have to squint and use very complicated statistical techniques that, although they impress people because they look scientific, we have no reason to think are reliable in this context. Now, if you do a cost-benefit analysis, even if the only costs of lockdowns you take into account is the immediate effect they have on people's well-being and you make ridiculously optimistic assumptions about how much stringent restrictions reduce transmission, they don't pass a cost-benefit test. In fact, not only do they fail to pass a cost-benefit test, but it's not even close. The costs of lockdowns, by which I mean just their immediate effect on well-being, so far outweigh their benefits that one cannot reasonably doubt a more rigorous cost-benefit analysis would reach a different conclusion.
According to some people, claiming that lockdowns don't have a large effect on the spread of COVID-19 is tantamount to "denying germ theory". What do you say to those people?
Nobody is denying that transmission occurs during physical interactions, but it doesn't follow that lockdowns have a large effect on transmission, so people who make this argument simply haven't thought things through. In theory, lockdowns could even increase transmission, so this argument is very confused. For instance, it could be that, although lockdowns decrease between-household contacts, the effect on transmission at the aggregate level is more than compensated by the increase in within-household contacts they produce. To be clear, I don't believe this is the case, I'm just saying it's a theoretical possibility that obtains in some models, even though nobody denies the germ theory of diseases. There are many possible explanations for why lockdowns don't result in the very large reduction in transmission that one might have expected. For instance, we don't expect lockdowns to be equally effective at reducing all types of contacts and, as I just noted, they even increase the frequency of some types of contacts, such as within-household contacts. So it could be that the types of contacts that lockdowns manage to reduce a lot don't contribute a lot to transmission, while the types of contacts they aren't very useful for preventing contribute a lot to it. Another important point is that, even in the absence of a lockdown, people change their behaviour in response to the pandemic. So it could be that the types of contacts that contribute the most to transmission are the same types of contacts that people tend to reduce voluntarily even in the absence of a lockdown. Anyway, whatever the explanation, it's pretty clear that lockdowns don't have a very large effect. It would be very surprising if such a fact were inconsistent with the germ theory of diseases, but fortunately it isn't. It's just that people who make this argument are confused. The effectiveness of lockdowns and restrictions in general is an empirical question that cannot be solved by theorizing from the armchair.
Much of your writing about lockdowns has dealt with the deficiencies of epidemiological models. Why have most models done so poorly at predicting the epidemic's trajectory?
This is a difficult question and I'm not sure what the answer is. I'm very confident that part of the story is that most of those models don't take into account the kind of voluntary changes of behaviour I was just talking about. If your model is based on the assumption that people's behaviour only changes in response to government interventions, it should be no surprise that it performs terribly. But I don't think it's the whole story and I increasingly suspect that the fact the models don't adequately model population structure is another factor. Most epidemiological models that have been used to make projections assume that, within large age groups, people mix homogeneously. But this is totally unrealistic since, for instance, a 55-year-old is not equally likely to run into any other person in the 50 to 59 age group. Rather, a particular 55-year-old is very likely to have contacts with some people in that age group (such as friends and family), but very unlikely to meet many other people in that age group and has essentially no chance of running into the vast majority of people in that age group. Anyway, nobody really knows why those models perform so terribly at larger scales, but in order to investigate the problem epidemiologists would first have to acknowledge it. Unfortunately, they mostly ignore it and act as if their models had not proven incapable of explaining the data, except in the sense that you can always "explain" any data if you are willing to make enough purely ad hoc hypotheses, so they don't even get started.
As far as I'm aware, no Western government has published a cost-benefit analysis of lockdowns. Why were these far-reaching policies implemented with so little regard for costs?
As I noted above, any serious cost-benefit analysis would immediately show that lockdowns are not worth it. Yet as you say no Western government has published any to justify their policy. This is particularly surprising when you know that, in most Western governments, the use of cost-benefit analyses is largely institutionalized and the authorities are often required to make one before they can embark on projects as banal as building a bridge. Yet they apparently didn't feel the need to publish a cost-benefit analysis to justify what are effectively the largest attacks on individual freedoms in the West since the end of World War 2. One interpretation is they realise that, as I noted above, no cost-benefit analysis would ever vindicate lockdowns. But this wouldn't explain why they are pursuing lockdowns and I don't believe in that explanation for a second anyway. In a way, if that were really the explanation, I would almost find that reassuring because it would at least imply a level of competence and understanding which I think is entirely lacking from our political leaders. Rather, I think their decisions are the result of a combination of cluelessness not just on their part but also on the part of their advisors and a variety of bad incentives that conspire to create absurd policies, such as the desire not to leave themselves open to the accusation of not having done anything to curb the epidemic. This desire must be strong as they are constantly under pressure from the largely pro-lockdown media to enact more restrictions. In order to answer this unremitting call to "do something", they do something, even if that's completely absurd, as long as they have something to show to the people who constantly ask them to "do something". The idea of measuring the costs of their decisions against their supposed benefits often doesn't even enter their heads because their decision-process is not governed by rational considerations, but rather by this ungodly combination of emotion, illusion of control, bad incentives and even worse advice.
You're a Frenchman. Given what we know now, what should Emmanuel Macron have done in March of 2020?
With the benefit of hindsight, I think he should have just told people to try to limit their contacts to reduce the amount of stress on hospitals, but leave them free to make their own choices and focus his efforts on preparing government services to respond as best as possible. I think there are lots of reasons to blame Macron and French officials for their conduct at the beginning of the pandemic, especially for their lack of preparation and their carelessness in the weeks leading up to the explosion of cases in the country, but if we put aside the lies they told repeatedly during that period and since then, they at least had the excuse that we didn't know much about the virus and how different policies would affect spread. I was in favour of the first lockdown and, while I now think that I was wrong and that I should have predicted lockdowns would become entrenched after we had used them once, it was a genuinely difficult decision because we didn't know much. But after the first wave there was no longer any excuse and Macron should be judged harshly for keeping us more or less locked down for months after the first wave, even though it was already very clear by that point that restrictions did not make a very large difference to transmission, yet had a very negative impact on the population's well-being.
News Round-Up
By Will Jones