Arrival of the Brazilian Variant

Despite newly toughened entry requirements to the UK, a 'variant of concern' first detected in Brazil has made its way onto our shores, as the BBC reports.
Three cases have been detected in England and separately three in Scotland.

In England, officials are still trying to track down one of those who tested positive for the new variant.

The three Scottish residents had flown to north-east Scotland from Brazil via Paris and London, the Scottish government said.

Experts believe this variant (P1) – first detected in travellers to Japan from Manaus in northern Brazil in January – could be more contagious.

There are also concerns vaccines may not be as effective against it – but NHS England's Prof Stephen Powis said vaccines could be "rapidly adapted".

Dr Susan Hopkins, from Public Health England (PHE), said the UK was more advanced than many other countries in identifying the variants and mutations and therefore able to act quickly.
On-again, off-again sceptic Alistair Haimes greeted the news with a tongue-in-cheek Tweet:
Advocates of Zero Covid have been having a tricky week too, as the supposedly Covid-free island fortresses of New Zealand and the Isle of Man have hurtled back into various shutdowns and restrictions after, inevitably, finding cases again. The BBC reports on the Manx situation:
Nine new cases of coronavirus have been detected on the Isle of Man, including two that cannot be linked to a known chain of transmission, the government has said.

People have been urged to stay at home, avoid mixing with other households and postpone events as a "precaution".

Chief Minister Howard Quayle said it was now "possible that the virus is circulating in the community" again.

A clearer picture would be known "within 24 hours", he added.

Mr Quayle said while the government had "stopped short" of making the measures a legal requirement, the "clear advice" was for people to stay at home where possible as a "precautionary measure for now".

"As we are unable at this stage to link either of these cases to a known transmission chain – or to each other – we must conclude that it is possible that the virus is circulating in the community," Mr Quayle said.
The island has on two previous occasions celebrated lifting all its restrictions after stints with no known new infections, most recently on February 1st. It comes just after the news, which we included in yesterday's round up, that Auckland was imposing a seven-day lockdown after detecting just one case. At least both offer an example of what the reality of life would be like under a 'Zero Covid' regime.
Police Giving Up On Outdoor Gatherings
In a departure from some of the recent fighting talk from police officials, and some reports of officious behaviour by cops, the Chairman of the Metropolitan Police Federation has said that the police are neither willing nor able to patrol outdoor gatherings. The Telegraph has more.
Police no longer wish to enforce Covid rules to break up groups gathering outdoors in the month before the restrictions are eased, rank and file officers said on Sunday night.

Huge crowds took advantage of unseasonably warm weather to meet in large numbers in parks and on beaches this weekend, but anecdotal evidence suggested only some police forces were still trying to enforce the existing rules.

The relaxation of Covid regulations only begins next Monday when, for the first time since the lockdown began, two people can meet in an "outdoor public space" for recreational purposes that include a coffee, drink or picnic.

Only by March 29th will six people – or two households – be allowed to meet outdoors, including in back gardens.

On Sunday night Ken Marsh, the Chairman of the Metropolitan Police Federation, which represents rank and file officers in the UK's biggest force, said his members had no desire to carry out the law to the letter.

"Police don't want to police this," he said. "We have had enough of this. It is not policeable. It is not manageable."
UK Orders 30 Million Doses of Single-Shot Johnson & Johnson Jab
Whether it's because the Prime Minister likes the name, or because the USA has just authorised emergency use of the jab, the UK has committed to purchasing 30 million doses of the new Johnson & Johnson vaccine before it has been approved by the MHRA, as the Telegraph reports.
A single-shot vaccine to combat Covid in Britain could be just weeks away, with regulators set to begin the approval process this week.

Ministers are expecting the Johnson & Johnson jab – which has been authorised in the US for emergency use – to start formal regulatory approval in the coming days. The UK has ordered 30 million doses, the US 100 million and Canada 38 million.

The Medicines and Healthcare products Regulatory Agency (MHRA), which must carry out the checks for the UK, did not respond to a request for a comment.

The development came as reports emerged that just one shot of the Pfizer or Oxford-AstraZeneca vaccine reduced the risk of being admitted to hospital by more than 90%.

Public health officials have briefed ministers on the new results, according to a report in the Mail on Sunday.

Health sources said the jab, developed by Johnson & Johnson's vaccines division Janssen, was not yet being considered by the MHRA for formal approval – a process that normally takes less than two weeks, based on the timelines for Pfizer and AstraZeneca's jabs.

A senior Government source said the MHRA formal process was "very likely" to start this week. The Department of Health and Social Care declined to comment.
Worth reading in full.
Stop Press: The BBC reports that Rishi Sunak is committing a whopping £1.65 billion extra to the UK's vaccination programme in the upcoming budget in a bid to ensure all adults are offered a jab by July 31st.
Trust Me, I'm a Doctor
Following on from Chris Whitty and the General Medical Council's comments regarding vaccine uptake in the medical profession, which Will Jones reported in Lockdown Sceptics a few days ago, a reader has expressed his worries about the implications for the trust between doctors and patients. This dawned on him after a conversation with his goddaughter, a medical student.
My goddaughter is a medical student in her final year. She has recently received the Pfizer vaccine not entirely willingly. Her experience is consistent with reports of doctors facing pressure and even disciplinary action if they refuse a Covid vaccine.

Doctors who don't want to receive this new vaccine treatment but are finally coerced into it are doing so presumably to protect their jobs and their careers. This should be a very frightening prospect for patients. What it essentially does is cast doubt on how much we can trust those doctors. If they are willing to risk harm to themselves for the benefit of their careers, who is to say they won't risk harm to us for the same reasons? They might prescribe what is best for us or they might prescribe whatever best serves their careers.

The same can be said for healthcare workers as a whole. Following reports that about half of care home workers were refusing to be vaccinated, two major care home operators have announced a 'No Jab, No Job' policy. The message for anyone who has a relative in a care home the message is clear. You have no guarantee that those caring for your relatives will do what they think is best for your relative. If they are willing to risk harm to themselves (at least in their minds) to save their jobs, then the chances are they will be prepared to risk harm to your relative for the very same reason.

Codes of ethics in professions are important. They give us confidence by elevating our interests over those of the professionals serving us. This is particularly important in the medical profession because our lives are often literally at stake. This might be why a code of ethics in medicine goes back thousands of years to the hippocratic ideal of not causing intentional harm.

Doctors may reasonably argue that things aren't that simple any more. Long gone are the days of the independent doctor serving a community and exercising personal judgment. Most doctors these days carry out their work within sophisticated, gargantuan healthcare systems. Best practice is heavily prescribed by organisations such as NICE (the National Institute for Health and Care Excellence), the CDC (Centers for Disease Control) or the WHO (World Health Organisation) which in practice leaves doctors little leeway to exercise personal judgment. Even at the individual level, difficult decisions are often made by multidisciplinary teams with shared responsibility.

Doctors and healthcare workers who are averse to receiving a new, little-tested vaccination may find it easy to persuade themselves that they are ultimately submitting to the better judgment and wisdom created by the system. If the NHS says it's best, well, maybe it is, even if I personally doubt it, a doctor could easily say.

The problem is, does a juggernaut like the NHS seek to do what is best for me as an individual or what is best for the public collectively? (We might be tempted to think that in fact, like many doctors, it is serving itself first and foremost. What does "Protect the NHS" otherwise mean, if not that?)

Most if not all NHS trusts have codes of ethics that safeguard the individual interests of patients. But the reality of course is that a hospital or a clinic ends up considering the interests of several people at the same time and when those interests are in conflict, it is often physical and financial constraints rather than ethical considerations that guide decisions. Medical systems or corporations tend to aim at maximising collective rather than individual well-being. So in the end it is people who we end up relying on to behave ethically.

Where does that leave us patients? Now that we know that doctors can be coerced, whenever a doctor advises or prescribes some treatment, we will have no guarantee that the treatment is the best thing for us. It might be, but it might not. It could be what is best for the doctor or what is best for the hospital or the system at large. We have always assumed that doctors will tell us what they believe is best for us. No longer. That's yet another pillar of our free and liberal society that is being destroyed in this crisis.
Stop Press: The Telegraph reports that in London vaccine uptake among NHS staff is only at about three-quarters, with the greatest hesitancy among BAME staff.
Almost a quarter of NHS staff in some parts of the country are refusing Covid jabs, with official statistics showing more than 200,000 health and care workers putting patients at risk.

NHS figures show that 91% of front line healthcare staff across the country have taken up the offer of a vaccine, but that dips to 76% in London – the worst refusal rate.

In total, more than 41,000 front line healthcare workers in the capital, including medics, hospital porters, cleaners and laboratory staff, have not had the jab.

The national picture among care home staff is even worse, with uptake of less than 73%.

The statistics show that around 106,000 front line healthcare staff and more than 121,000 care workers have yet to take up the vaccine.

Last week, Prof Chris Whitty, the chief medical officer, said NHS and care home staff had a "professional responsibility" to get vaccinated, while the Queen said those who refuse the vaccine "ought to think about other people rather than themselves".

Scientists and ministers are concerned that vaccination hesitancy, particularly in deprived areas, could create "pockets of infection" which continue to fuel transmission and slow down the efforts to ease lockdown.

There is particular concern about low levels of uptake among those from Black, Asian and minority ethnic communities, including healthcare workers. But ministers are reluctant to make vaccination mandatory amid worres that the move could make those with doubts about the jabs more fearful.

It emerged last month that while 80% of staff overall at Guy's and St Thomas's hospitals in London had been vaccinated, the rate was around a quarter among black workers and lower still for Filipino staff.
What Happened to T-Cell Tests?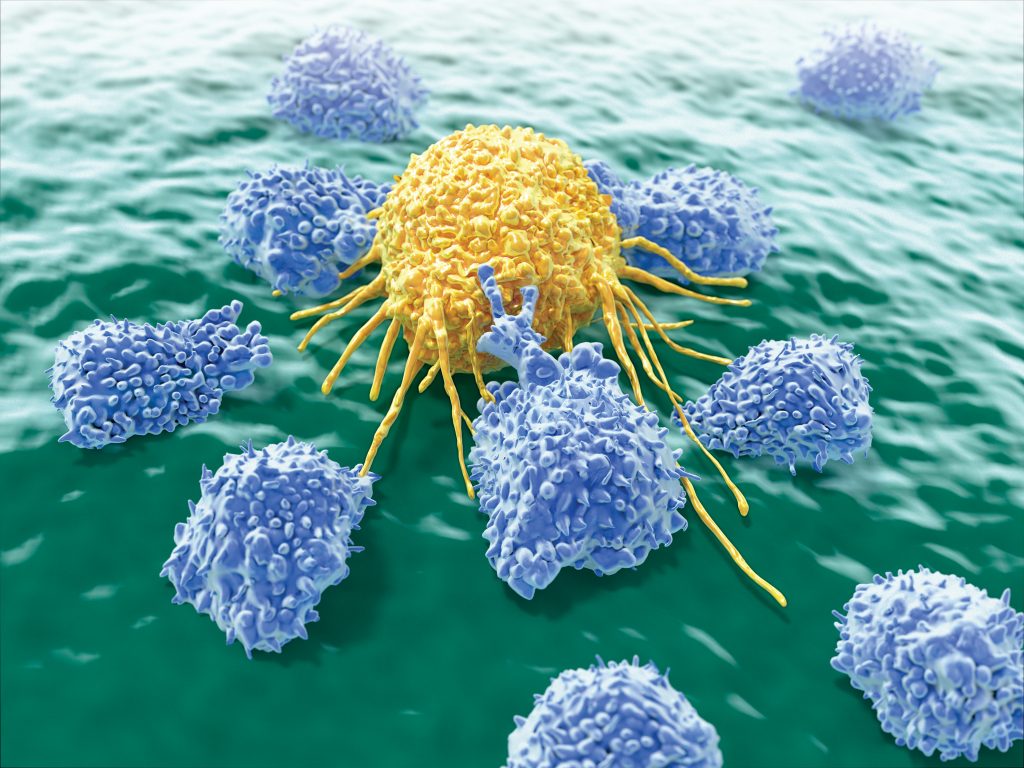 A reader has written in wondering what has become of T-Cell immunity tests, some of which were mooted last year but seem to have been forgotten about.
I wanted to tell you/ask about the idea of T-Cell immunity and the ability to test for it. As you will know, immunity to SARS-CoV-2 through T-Cells is a known thing, with there being reports that those exposed to the original SARS-CoV 17 years ago displaying immunity to the current scourge of the world.

Last Autumn there were a few articles published on companies developing a test to determine immunity:

https://www.bbc.co.uk/news/uk-wales-53764640

https://www.telegraph.co.uk/news/2020/09/22/uk-trial-effectiveness-t-cell-immunity-test-kits/

https://www.geekwire.com/2020/adaptive-plans-fall-launch-t-cell-test-past-covid-19-detection-alternative-antibody-tests/

The first, on the BBC, was a company in Cardiff. I have exchanged emails with them and their test is ready but held up in the regulatory process. The second, mentioned in the Telegraph article, is a company whose product is, again, ready, but held up in regulatory process, although it is not a home consumption product but one for health professionals and trained labs.

Nevertheless, there appear to be tests designed to do the job. Implementing them would therefore uncover those in the UK, indeed worldwide, who have natural immunity and/or immunity after catching COVID-19. The impact of these being made available now would be immense:

1. UK Govt could target only those who were not immune, rather than blanket jab everyone.

2. Those who were nervous of the jabs could find out if they were at risk or fine as-is.

3. The Covid certificates (AKA health passports), if inevitable (I hope not), could incorporate those who have natural immunity, so reducing the prospective 'apartheid' such a device would bring in.

So why are they being held up and why is no-one talking about them? It wouldn't be because the authorities and those who drive the pharma industry want to make the world vaccine junkies would it? Surely cockup not conspiracy?

Perhaps worthy of your attention/investigation.
Readers with any knowledge of what's happened to the T-Cell tests can email us here.
Masks in Schools: A Template Letter for Concerned Parents
A lawyer who would prefer not to be named has alerted us to a template letter which he has produced for the website Law or Fiction, run by a group of concerned lawyers in order to provide clarity on lockdown laws and regulations. It is free to use, although donations to the site are encouraged. It is aimed at parents who do not wish their children to be made to wear masks at school, and it includes detailed reference to all the relevant sections of law which back up the case. A great time-saver for anyone who can't sift through the rules and regulations themselves.
Law or Fiction commented:
Health and safety law did not change with the arrival of Covid (SARS-CoV-2). We are providing free to parents to download for personal use (though we have a donate button) a draft letter to use to send to your child's school and your local authority. It asserts the right of yours and all children at the school not to wear any mask and demands immediate action from the school.

Get a cup of tea. The letter sets out all you, the school and its lawyers need to know about the law and school policies regarding masks. Share it with everyone you know.

The letter is drafted for local authority schools in England but the substance of it will apply equally in other parts of the United Kingdom and to private schools and academies.

The letter is also a formal and detailed 'letter before action' of the sort solicitors would send before starting court proceedings. Using the letter does not oblige you to take any further action. However, if schools and authorities do not respond as demanded, it may allow proceedings to be started quickly. This is important since mask policies are being introduced quickly.

Legal advice on your circumstances and yours or your child's claim should be obtained before commencing proceedings.
Download the letter here.
Stop Press: The Daily Mail reports that a teaching union activist is calling for teachers to go on strike to disrupt the return of pupils on March 8th, such is the danger that he thinks they will face:
Union activist Martin Powell-Davies has said school chiefs will be "failing in their responsibilities" of health and safety measures if they "recklessly" open their doors.

He has urged the National Education Union, which represents 450,000 employees, to join his plans for a strike the day before children are due to return to the classroom.

Mr Powell-Davies argues that schools should be reopened in phases and that class sizes should be dropped by 50%.
Their future is in safe hands…
Stop Press 2: By way of contrast, Freddie Sayers at UnHerd has interviewed David Perks, a headteacher in East London who will not be implementing the face mask guidance at his school:
"I just felt it was completely upside down," he tells [Freddie] on LockdownTV. "If you're going to bring the kids back, we want face to face teaching. Unless you do that, what are we actually doing?"

"We've just been doing months of Zoom lessons where the big problem you have with children is they won't turn their cameras on. To then bring them into school, and instead of getting on with what you normally do, you put a face mask on – it's like being back at home in a Zoom lesson. It's just completely antithetical to what we're trying to do."
Worth watching in full.
Dispatch from HMP Quarantine Hotel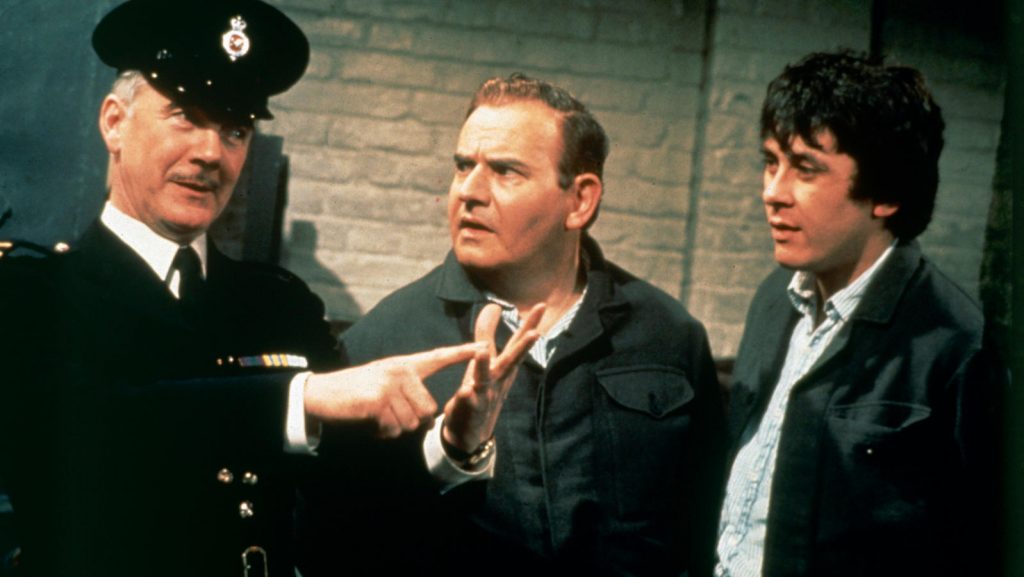 We're publishing an original article today by a reader describing the abysmal standards in the hotel his stepson has been forced to quarantine in following a work trip to the UAE. His stepson has taken some pictures to illustrate the point (not recommended viewing for clean-freaks).
My stepson is a race engineer with an elite sports team employed by a major player in the motorsport industry. To protect his identity, I'll call him 'the Stiglet'. The team returned last Monday February 22nd having been to the United Arab Emirates (UAE) to compete in a series of events held in Dubai and Abu Dhabi. They were all aware before leaving the UK that because the UAE is on the Government's 'red list', that they'd have to go to a Government-designated hotel and isolate for 10 days upon their return. A group of about 24 of them (circa half the team) were taken to their appointed hotel by bus; none of them were allowed to drive their own vehicles there, presumably for fear they'd do a runner. HMP Covid has four stars, is part of a major group and, as the team's employer very generously agreed to pay the £1,750.00 bill per person, you might think – as did the Stiglet – that for that amount of money it couldn't be all bad. Well, think again…

The room given to the Stiglet was disgustingly dirty. As you can see from the photo below, it's covered in a layer of dust so thick that it's obviously not been cleaned for many weeks, if not months.
The second picture appears to be showing flaky paintwork in the bathroom, something one wouldn't expect to find in a four star hotel. But it's not the poor standard of decoration that caught the Stiglet's eye, it's the little black curly things on the floor! (Look closely and you'll see them: please bear in mind that the Stiglet isn't a photographer.)
Needless to say, he complained to the hotel manager, who told him that all rooms are deep cleaned and sanitised according to Government guidelines. Yeah, right! What about cleaning products provided by the hotel so the Stiglet could do his own cleaning, you ask? You can be excused for assuming that in a Government-designated hotel used to quarantine people who may have contracted the virus, there would be any amount of cloths, mops, detergent, disinfectant and sanitiser etc.? Four sachets of wet wipes are the only cleaning materials in the room.
Worth reading in full.
Stop Press: Pandemonium erupted amongst angry 'inmates' at Canadian quarantine hotels after meals failed to arrive. CTV National News has the story.
Postcard from the Sinai Desert
I'm compiling today's update on Lockdown Sceptics from Dahab, in the southern part of the Sinai desert in Egypt. Some 'work that can't be done from home' brought me here at the end of January (my day job is, or was, as a full-time professional musician). Amusingly enough, I made it from my London flat to the taxi rank outside Cairo airport without having to explain myself to a single official. On arrival, I discovered an exhilarating normality which put my worries about getting trapped out of the country, or facing possible hotel quarantine, to the back of my mind. I decided not to hurry home after our performance as I had planned.
I spent a week or so nervously eyeing the worsening border restrictions in the UK, but eventually it all started to seem so blissfully remote and irrelevant that I began to ignore it. I girded myself to the possibility of an extortionate stay in a one-star hotel by the M25 and got on with things. As it turned out, Egypt has remained off the red list so far, so the inconvenience upon my return looks to be limited to the standard 10-day spell at home, during which two extra mandatory PCR self-test kits must be completed, at a cost of £210.
Our travels took us to Cairo, Luxor, Aswan, and Dahab. In the traffic-choked capital, there appear to be no real Covid restrictions at all, other than a few confusingly arbitrary opening hours at certain museums and other tourist attractions, and a blanket closing time of midnight for all hospitality. It is possible to wander into any bar or restaurant without a mask, and sit down without registering details or being quizzed about households. Masks outdoors are a reasonably common sight (especially among western tourists), although they do not appear to be mandatory. Neither over-zealous members of the public nor any of the numerous armed policemen in the city attempted enforcement, in any case. Taxi drivers don their masks (or not) depending on what their passengers choose to do, perhaps in a bid to please more cautious foreigners.
Standing amid the deafening chaos of an enormous street market in downtown Cairo, I looked around, imagining the sheer impossibility of attempting a lockdown in a place like this, and laughed out loud. There may well be a wealthier class of Egyptian 'knowledge worker' who can work from home on a laptop, but they are far from the majority. Many people in this city, the biggest on the African continent, live hand-to-mouth, and the economy is hugely cash-based. Lockdown would simply mean starvation for most. Robert Jackman, who joined me for a week in Cairo for other work purposes, made a similar observation in his subsequent piece in the Telegraph. In a country where on average 50,000 children die per year from diarrhoea at the best of times, and where the official Covid death toll has yet to scrape 10,000, perhaps many feel that it is a little hard to take this risk quite as seriously as those in the relatively cosseted West.
The further away from the capital we found ourselves, firstly on the Nile Express train south to Luxor and Aswan (the locations of some jaw-dropping Ancient Egyptian historical sites) and afterwards by domestic flight to our current location in Sinai, the fewer masks there were to be seen. Dahab itself, though, has proved the ultimate escape from 'Covid World'. Part of the difference could be that although we are in Egypt, this is a Bedouin region. The Bedouins do not strictly consider themselves Egyptian and therefore government edicts may have less truck with local leaders. Though visitor numbers are undoubtedly low by normal standards, there is a healthy cohort of so-called 'Covid refugees' here. Aside from the few scraggly looking hippies who appear to have turned up decades ago and forgotten to go home, there are plenty of Russians, Egyptians, various continental Europeans, and even Brits, enjoying the 'Old Normal'. We have befriended many of them at the local beach bar, where it is possible to order a drink shoulder to shoulder with a stranger, and strike up conversation with them. You can even sneeze in public and no one will dart away from you in terror (this would have seemed an especially strange thing to write a year ago). One person we met remarked that during a recent trip to the local surgery, the doctor had told her that despite all the comings and goings of foreigners, he was not aware of a single case of Covid in the area…
I'll soon have to brace myself for my return flight, arriving smack dab into the middle of Britain's glacial re-opening schedule. All things considered, I'm not particularly looking forward to it…
COVID-1984
We have had some more suggestions for Orwellian 'Party Slogans' from readers. These were my favourites:
INFECTIONS ARE CASES
WITH IS FROM
BIOLOGY IS BUNK
SCIENCE IS DEFINITIVE
COMPLIANCE IS WILLPOWER
DEFIANCE IS DRUDGERY
DELUSION IS REALITY
And one reader added, rather chillingly:
LOCKDOWN IS HOW WE DEAL WITH INFECTIOUS DISEASES. LOCKDOWN HAS ALWAYS BEEN HOW WE DEAL WITH INFECTIOUS DISEASES
Keep emailing us your suggestions here!
Theme Tunes Suggested by Readers
Nine today: "Us Against The World" by GBH, "Industrial Disease" by Dire Straits, "I Don't Believe A Word" by Motörhead, "Realize" by AC/DC, "False Flags" by Massive Attack, "The End of the World" by The Carpenters, "In the Cage" by Genesis, "Try to Hang On" by Pavlov's Dog and "How Long Has This Been Going On" by Ace.
Love in the Time of Covid
We have created some Lockdown Sceptics Forums, including a dating forum called "Love in a Covid Climate" that has attracted a bit of attention. We have a team of moderators in place to remove spam and deal with the trolls, but sometimes it takes a little while so please bear with us. You have to register to use the Forums as well as post comments below the line, but that should just be a one-time thing. Any problems, email Lockdown Sceptics here.
Sharing Stories
Some of you have asked how to link to particular stories on Lockdown Sceptics so you can share it. To do that, click on the headline of a particular story and a link symbol will appear on the right-hand side of the headline. Click on the link and the URL of your page will switch to the URL of that particular story. You can then copy that URL and either email it to your friends or post it on social media. Please do share the stories.
Social Media Accounts
You can follow Lockdown Sceptics on our social media accounts which are updated throughout the day. To follow us on Facebook, click here; to follow us on Twitter, click here; to follow us on Instagram, click here; to follow us on Parler, click here; and to follow us on MeWe, click here.
Woke Gobbledegook
We've decided to create a permanent slot down here for woke gobbledegook. Today, we have the news that a selective programme for high-achieving students in the public school system of Boston in the USA has been suspended because too many of those taking part were white. GBH News has more.
A selective programme for high-performing fourth, fifth and sixth graders in Boston has suspended enrolment due to the pandemic and concerns about equity in the program, GBH News has learned.

Superintendent Brenda Cassellius recommended the one-year hiatus for the program, known as Advanced Work Classes, saying the district would not proceed with the programme for new students next year.

"There's been a lot of inequities that have been brought to the light in the pandemic that we have to address," Cassellius told GBH News. "There's a lot of work we have to do in the district to be anti-racist and have policies where all of our students have a fair shot at an equitable and excellent education."

New students will be admitted in the fourth grade by standards to be determined at the school level, according to a BPS spokesman.

There will be no new students admitted in the fifth or sixth grades, the spokesman said, but those already in advanced work will be allowed to continue.

A district analysis of the program found that more than 70% of students enrolled in the program were white and Asian, even though nearly 80% of all Boston public school students are Hispanic and Black.

School Committee member Lorna Rivera said at a January meeting that she was disturbed by the findings, noting that nearly 60% of fourth graders in the program at the Ohrenberger school in West Roxbury are white even though most third graders enrolled at the school are Black and Hispanic.

"This is just not acceptable," Rivera said at a recent school committee meeting. "I've never heard these statistics before, and I'm very very disturbed by them."
Worth reading in full.
"Mask Exempt" Lanyards
We've created a one-stop shop down here for people who want to obtain a "Mask Exempt" lanyard/card – because wearing a mask causes them "severe distress", for instance. You can print out and laminate a fairly standard one for free here and the Government has instructions on how to download an official "Mask Exempt" notice to put on your phone here. And if you feel obliged to wear a mask but want to signal your disapproval of having to do so, you can get a "sexy world" mask with the Swedish flag on it here.
A reader has started a website that contains some useful guidance about how you can claim legal exemption. Another reader has created an Android app which displays "I am exempt from wearing a face mask" on your phone. Only 99p.
If you're a shop owner and you want to let your customers know you will not be insisting on face masks or asking them what their reasons for exemption are, you can download a friendly sign to stick in your window here.
And here's an excellent piece about the ineffectiveness of masks by a Roger W. Koops, who has a doctorate in organic chemistry. See also the Swiss Doctor's thorough review of the scientific evidence here and Prof Carl Heneghan and Dr Tom Jefferson's Spectator article about the Danish mask study here.
The Great Barrington Declaration
The Great Barrington Declaration, a petition started by Professor Martin Kulldorff, Professor Sunetra Gupta and Professor Jay Bhattacharya calling for a strategy of "Focused Protection" (protect the elderly and the vulnerable and let everyone else get on with life), was launched in October and the lockdown zealots have been doing their best to discredit it ever since. If you googled it a week after launch, the top hits were three smear pieces from the Guardian, including: "Herd immunity letter signed by fake experts including 'Dr Johnny Bananas'." (Freddie Sayers at UnHerd warned us about this the day before it appeared.) On the bright side, Google UK has stopped shadow banning it, so the actual Declaration now tops the search results – and Toby's Spectator piece about the attempt to suppress it is among the top hits – although discussion of it has been censored by Reddit. In February, Facebook deleted the GBD's page because it "goes against our community standards". The reason the zealots hate it, of course, is that it gives the lie to their claim that "the science" only supports their strategy. These three scientists are every bit as eminent – more eminent – than the pro-lockdown fanatics so expect no let up in the attacks. (Wikipedia has also done a smear job.)
You can find it here. Please sign it. Now over three quarters of a million signatures.
Update: The authors of the GBD have expanded the FAQs to deal with some of the arguments and smears that have been made against their proposal. Worth reading in full.
Update 2: Many of the signatories of the Great Barrington Declaration are involved with new UK anti-lockdown campaign Recovery. Find out more and join here.
Update 3: You can watch Sunetra Gupta set out the case for "Focused Protection" here and Jay Bhattacharya make it here.
Update 4: The three GBD authors plus Prof Carl Heneghan of CEBM have launched a new website collateralglobal.org, "a global repository for research into the collateral effects of the COVID-19 lockdown measures". Follow Collateral Global on Twitter here. Sign up to the newsletter here.
Judicial Reviews Against the Government
There are now so many legal cases being brought against the Government and its ministers we thought we'd include them all in one place down here.
The Simon Dolan case has now reached the end of the road. The current lead case is the Robin Tilbrook case which challenges whether the Lockdown Regulations are constitutional, although that case, too, has been refused permission to proceed. There's still one more thing that can be tried. You can read about that and contribute here.
The GoodLawProject and three MPs – Debbie Abrahams, Caroline Lucas and Layla Moran – brought a Judicial Review against Matt Hancock for failing to publish details of lucrative contracts awarded by his department and it was upheld. The Court ruled Hancock had acted unlawfully.
Then there's John's Campaign which is focused specifically on care homes. Find out more about that here.
There's the GoodLawProject and Runnymede Trust's Judicial Review of the Government's award of lucrative PPE contracts to various private companies. You can find out more about that here and contribute to the crowdfunder here.
Scottish Church leaders from a range of Christian denominations have launched legal action, supported by the Christian Legal Centre against the Scottish Government's attempt to close churches in Scotland for the first time since the the Stuart kings in the 17th century. The church leaders emphasised it is a disproportionate step, and one which has serious implications for freedom of religion." Further information available here.
There's the class action lawsuit being brought by Dr Reiner Fuellmich and his team in various countries against "the manufacturers and sellers of the defective product, PCR tests". Dr Fuellmich explains the lawsuit in this video. Dr Fuellmich has also served cease and desist papers on Professor Christian Drosten, co-author of the Corman-Drosten paper which was the first and WHO-recommended PCR protocol for detection of SARS-CoV-2. That paper, which was pivotal to the roll out of mass PCR testing, was submitted to the journal Eurosurveillance on January 21st and accepted following peer review on January 22nd. The paper has been critically reviewed here by Pieter Borger and colleagues, who also submitted a retraction request, which was rejected in February.
And last but not least there was the Free Speech Union's challenge to Ofcom over its 'coronavirus guidance'. A High Court judge refused permission for the FSU's judicial review on December 9th and the FSU has decided not to appeal the decision because Ofcom has conceded most of the points it was making. Check here for details.
Samaritans

If you are struggling to cope, please call Samaritans for free on 116 123 (UK and ROI), email jo@samaritans.org or visit the Samaritans website to find details of your nearest branch. Samaritans is available round the clock, every single day of the year, providing a safe place for anyone struggling to cope, whoever they are, however they feel, whatever life has done to them.
Shameless Begging Bit
Thanks as always to those of you who made a donation in the past 24 hours to pay for the upkeep of this site. Doing these daily updates is hard work (although we have help from lots of people, mainly in the form of readers sending us stories and links). If you feel like donating, please click here. And if you want to flag up any stories or links we should include in future updates, email us here. (Don't assume we'll pick them up in the comments.)
And Finally…
Governor Kristi Noem of South Dakota, the state that shunned business closures and lockdowns, gave a barnstorming address at last weekend's CPAC (Conservative Political Action Conference), taking aim at everyone from Andrew Cuomo to Dr Anthony Fauci.