Laurence Fox Runs for London Mayor on Anti-Lockdown Platform
Actor-turned-activist Laurence Fox, who shot to national prominence last year when he challenged an audience member on Question Time for describing him as a "white privileged male", has announced his candidacy for the London Mayoralty. The Sunday Telegraph has the exclusive.
Laurence Fox is to fight Sadiq Khan in the upcoming Mayor of London elections, vowing to "offer a voice to those who are being dominated into silence".

The actor and leader of the anti-Woke Reclaim Party has revealed to The Telegraph that he is entering the race for City Hall as part of the fight against "extreme political correctness".

Mr Fox will also fight on a platform for lifting lockdown as soon as he is elected in May rather than waiting until June, when all restrictions are due to be removed.

The news came as new polling showed a significant minority of Londoners are uncomfortable about the London Mayor's 'woke' policies such as his review of statues.

One in four voters in the capital thought Mr Khan was "too woke" – although 27% found him "not woke enough".

A similar proportion – 25% – were against a review ordered by Mr Khan into whether statues should be removed because of links to slavery or colonialism, against 39% in favour.

Mr Fox hopes that his push to end lockdown sooner will see him win votes from Mr Khan, who launched his re-election campaign last week and has been noticeably keener to go further with lockdowns than the Conservative government.

The survey, conducted by Savanta ComRes among 1,000 people in London in late February for the Reclaim Party, found that 25% of Londoners wanted lockdown lifted by the end of this month. Some 58% wanted it gone by the end of May. Among Londoners aged 18-34, the latter figure rises to 63%.

The poll reveals shifting public concern over the economic impact of lockdown in London. More people than not are concerned about losing their job (43% concerned to 35% unconcerned) and 75% say that they expect small businesses in their area to close permanently as a result of the pandemic.

Mr Fox said: "I am standing for London mayor. With almost all older and vulnerable people having got their jab, I want the lockdown lifted straight away. The Government has said vaccines are working, hospitalisations and deaths are tumbling, but we are still being told we won't be able to resume normal life until mid-summer at the earliest."

"Both the main parties are competing in this dreary race to be the last to set the country free. Both Tory and Labour have got this badly wrong. I want London – and indeed the rest of the country – to be allowed to get back to work and play immediately – not by late June."
Many readers of Lockdown Sceptics have been complaining that they feel politically homeless, given the support for the lockdown by the three main political parties and the nationalist parties in Scotland and Wales. Politics, like nature, abhors a vacuum and it looks as though a leader has emerged.
Worth reading in full.
Variants Schmariants
One of the four tests underpinning the roadmap out of Lockdown is that new "variants of concern" do not create unforeseen risks. Should we be worried about new variants derailing the reopening? In a widely reported interview with the Times, Professor Sharon Peacock, head of the COVID-19 Genomics UK scientific body, says no. Here is the report of the interview from Sky.
Professor Sharon Peacock, who is in charge of tracking strains of the virus in Britain, said the country is well equipped to "stay ahead" by adapting vaccines quickly.

The head of the COVID-19 Genomics UK scientific body told the Times she was "very optimistic" that immunisation would allow Britain to ease restrictions as planned. …

Prof Peacock told the Times: "I'm very optimistic that the vaccines will be rolled out, that they'll be effective, and that we'll be in a better place by the summer and autumn.'

"I think we've got the capabilities to stay ahead by adapting vaccines, and so I'm an optimist."

New variants are "very unlikely to send us back to square one", she added.
Nature highlights a new study, still only in preprint, which suggests that the four key variants – UK, South African, Californian and Brazilian – will have a hard time evading T Cells.
Emerging coronavirus variants do not seem to elude important immune-system players called T cells, laboratory studies suggest.

Some recently discovered SARS-CoV-2 variants can partially evade antibodies generated in response to vaccination and previous infection, raising fears that vaccines will be less effective against the variants than against the original strain of the virus. Alessandro Sette and Alba Grifoni at the La Jolla Institute for Immunology in California and their colleagues looked at whether these variants' mutations might also help them to evade T cells — a component of the immune system that is particularly important for reducing the severity of infectious diseases

The team collected T cells from volunteers who had either recovered from infection with the ancestral SARS-CoV-2 strain or had received an mRNA coronavirus vaccine. The researchers then tested the cells' ability to recognise protein snippets from four emerging variants, including the B.1.351 variant first identified in South Africa.

Most of the volunteers' T cells recognised all four variants, thanks to viral protein snippets that were unaffected by the variants' mutations. The results suggest that T cells could target these variants.
From the discussion section of the paper itself:
The present study addresses a key knowledge gap pertaining to the potential of emergent SARS-CoV-2 variants to evade recognition by human immune responses. We focused on T cell responses elicited by either natural infection or vaccination with the Pfizer/BioNTech and Moderna COVID-19 mRNA vaccines. We found negligible effects on both CD4+ or CD8+ T cell responses to all four variants investigated, to include the B.1.1.7, B.1.351, P.1 and CAL.20C variants found in the UK, South Africa, Brazil and California, respectively. …

The data provide some positive news in light of justified concern over the impact of SARS-CoV-2 variants of concern on efforts to control and eliminate the present pandemic. Undoubtedly, several of the variants are associated with increased transmissibility, and also have been associated with decreased susceptibility to neutralising antibodies from infected or vaccinated individuals. In contrast, the data presented here suggests that T cell responses are largely unaffected by the variants.
Home Testing is a Waste of Time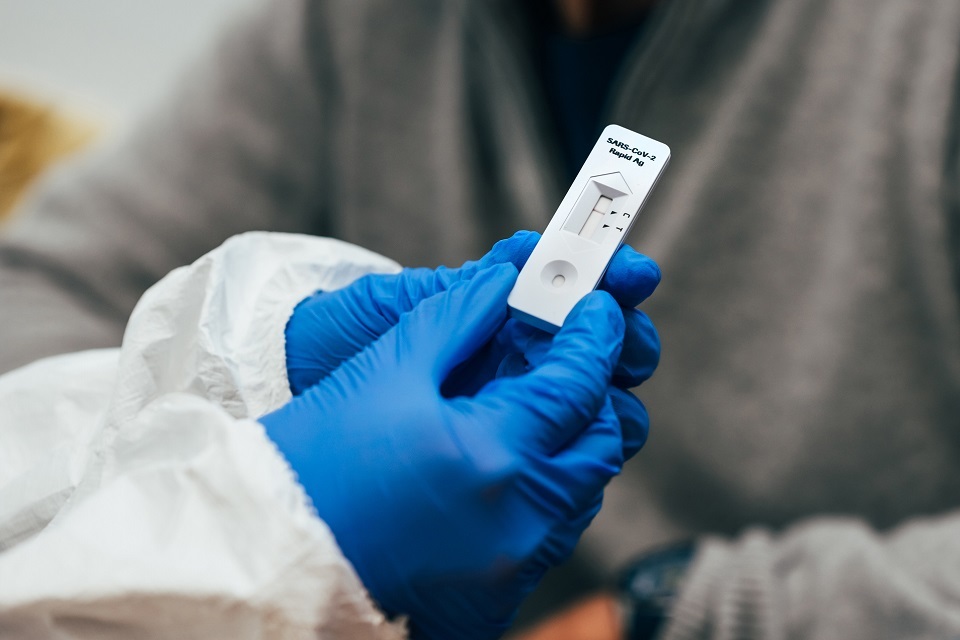 A Lockdown Sceptics reader has written in to flag up Dr Martin Scurr's view of home testing in the Daily Mail
In an ideal world, all tests would be 100% accurate – but they aren't. And when it comes to determining whether you are carrying COVID-19, you need to be able to have faith in the results.

Yet the Innova lateral flow tests, which we are told will be sent out to those with children at school or college, as well as to bus drivers and teachers, are barely fit for purpose. They were recently tried out in a mass-testing exercise in Liverpool, but failed to detect 60% of cases.

The issue lies largely with the way the test is used. I've never yet seen one done properly on news bulletins. The swab should be passed backwards along the floor of the nose (i.e., parallel to the soles of the feet) for about the length of a matchstick. This is unpleasant.

The proposal to increase home testing underestimates the potential harms if faulty data is collected; it will only be of value if asymptomatic people who are infectious are detected and isolated, and their contacts traced.

There is a solution to this emerging chaos: abandon the Innova tests and utilise the simple saliva test, which is widely used in Austria.
Stop Press: There's a risk the majority of positives detected by the lateral flow tests in schools will be false, according to the Telegraph, reporting on a new paper.
Children may be wrongly kept off school because there is a risk that the "majority" of positive cases detected by the Government's lateral flow tests "could be false positives", experts have warned.

Ministers have distributed 57 million of the tests to schools in England as Prime Minister Boris Johnson on Saturday declared the reopening of classrooms a "truly national effort to beat this virus".

However Sheila Bird, a member of the Royal Statistical Society that produced a new paper on the accuracy of lateral flow tests, said on Saturday every positive quick-result test of a school pupil should be double checked with a PCR test to ensure it was accurate.

A false positive occurs when someone who doesn't have COVID-19 is wrongly told by the test they have the virus.

The paper, published on Friday, also warns the opposite – that 60 per cent of positive cases may be missed by the tests, meaning people could be inadvertently spreading the virus among peers.
Worth reading in full.
Vaccine Passports Make a Mockery of Consent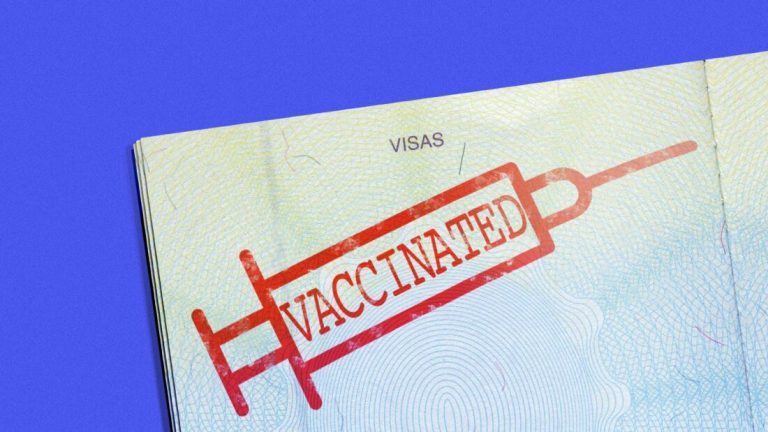 There has been a growing movement in favour of vaccine passports and they are currently – under the name of Covid-status certificates – being considered by the Government as a means "of reopening the economy, reducing restrictions on social contact and improving safety". Today we're publishing an original piece by a post-doc in the arts at a Russell Group university who argues that vaccine passports violate the principle of free and informed consent, as set out in the Nuremberg Code. Here are the opening paragraphs:
I once read a children's story about a princess who wanted to write a book. Unfortunately, she couldn't write, and sales were disappointingly low. The king then announced (I quote from memory):

that the people must have their choice. And so he issued a proclamation which gave all citizens a choice of:

a) Buying a copy of the princess's book
Or
b) Going to prison for one year

Sales boomed.

Buying a bad book and receiving a vaccination are different things, and prison has not yet been proposed for those who do not receive a COVID-19 vaccine. But that children's story wittily makes the point that any tyranny could be justified by a certain definition of 'choice', and I recalled it when I read Guy de la Bédoyère's recent article on this site:

'"I'll lay my cards on the table. I am going to be vaccinated as soon as I can. That is my choice, and I am glad that it is my choice.

"I accept for example that in order to protect other people I needed to learn to drive and to have a driving licence to prove it. Similarly, I accept the normal passport as a means of proving who I am and protecting me and everyone else from maniacs and others not entitled to come to this country. I also accept that there are consequences of making choices. If I choose not to have a driving licence, then I would have to accept I cannot drive on a public road. And I doubt if anyone would want me to. If I chose freely not to have a passport then I would not be allowed to travel. So, I have no problem with the notion of vaccine choice as another facet of choice with consequences. I grew up at a time when large numbers of children had polio, a disease that gradually dwindled away as a result of the vaccine program.

"That is all about freedom of choice…"

Here I attempt to lay out the basic case against the 'vaccination certificates' currently suggested, by various people, for everything from international travel to shopping. These proposals differ qualitatively as well as in degree.

Not a driving licence

Justifying comparisons along the lines of driving licences or hard hats do not resolve the issue, because there is a qualitative difference: this is not a proficiency test or a piece of clothing, it is a medical procedure.

That medical procedures require the explicit and free consent of the individual concerned, is accepted by legal authorities and international bodies.
Worth reading in full.
Stop Press: Israel has already rolled out a vaccine passport scheme which operates through an app. It's a bit of a disaster, according to a recent report in Hareetz, and might not even do the job for which it was designed:
Cryptographers and information security experts who examined the official mobile app for Israel's "Green Pass", a Government-validated certificate for Israelis who have received both doses of the coronavirus vaccine, have found a string of flaws that pose a threat to its functionality. …

Initially the app was supposed to be extremely simple and quick but the final product, experts and users says, is heavy and slow, taking up a large amount of memory. Moreover, the choice to use closed (as opposed to open) source code and the lack of involvement by security and privacy specialists has also caused concern among developers. Security experts and cryptographers who examined the app's code have discovered several problems that cast doubts on the reliability of its verification that someone has been vaccinated.
Worth reading in full.
Stop Press 2: Vaccine passports are only a temporary solution and should die out in due course, according to André Rogaczewski, Chief Executive of Netcompany, which has received contracts to develop a certification system. Andrew Bud, Chief Executive of iProov, which is also working on certification, is less sure: "If, on the other hand, Covid continues to flare up and become more transmissible, it's possible that . . . vaccine certificates will be a routine part of daily life."
Stop Press 3: The Adventure Island theme park in Southend-on-Sea has adopted what might well turn out to be a winning recruitment strategy: An absolute rejection of 'No Jab, No Job', as the Southend Echo reports.
James Miller, Operations Director at Adventure Island, told the Echo: "Let there be no misunderstanding. Adventure Island is not against taking the jab nor are we encouraging people not to have it.

"Both my Dad (Philip Miller) and my cousin Marc, Managing Director, have taken the vaccine, so our position has nothing to do with the jab itself.

"It is the bullying, peer pressure, invasion of privacy, and the fact that it is not our right to tell people what to do with their bodies, that we cannot condone as a company."
Watch James Miller's interview with Mike Graham on talkRADIO here.
Protest in Stockholm
Sweden has been famously light on lockdown restrictions, but the Government has gradually been tightening them. The rules remain rather lenient by comparison with the UK, but they were tight enough to bring protesters out on the streets of Stockholm yesterday as MailOnline reports.
Hundreds of anti-lockdown protesters clashed with police in Stockholm on Saturday as they took to the streets in defiance of Sweden's coronavirus ban on gatherings.

Swedish police dispersed opponents of coronavirus measures that came after the government – which initially took a hands-off approach to COVID-19 rules – tightened restrictions further as cases continue to rise.

The tighter measures come after Sweden this week reported a 10% rise in the number of COVID-19 cases for a third week in a row, increasing fears that the country is in its third wave of the virus.

Police blocked a bridge in the centre of the city and said on their website they were in dialogue with organisers to persuade demonstrators to disperse. TV images showed police shoving some protesters, while the police said one officer had been slightly injured and taken to hospital.

"Police have taken the decision to break up the non-authorised gathering which is ongoing," Stockholm police said on their website on Saturday.

Earlier this week, protest organiser Filip Sjöström told local media that he was expecting around 2,000 people to join the demonstration, which had been announced on Facebook.

TV images showed hundreds of people had gathered. According to Swedish daily Dagens Nyheter, demonstrators had travelled from several parts of Sweden, which has a ban on public gatherings of more than eight people.
Worth reading in full.
Ontario Doctor Cautioned for lockdown scepticism
Last week, Ontario Pediatrician Dr Kulvinder Kaur Gill was cautioned by the College of Physicians and Surgeons for her "inappropriate", "irresponsible" and "unprofessional" tweets last year about COVID-19. Global News has the details.
An Ontario doctor has been cautioned by the College of Physicians and Surgeons for social media posts about COVID-19 that were deemed inaccurate and irresponsible.

Dr. Kulvinder Gill was issued three cautions for "inappropriate" and "unprofessional" statements she posted on Twitter that claimed neither lockdowns nor vaccines were necessary.

The Brampton doctor had claimed there was "absolutely no medical or scientific reason for this prolonged, harmful and illogical lockdown", the College wrote in one of the decisions.

She had also written that "we don't need a vaccine", and shared a Tweet claiming that contact tracing, testing and isolation were "ineffective, naïve & counter-productive against COVID-19″.

The College's complaints committee cautioned Gill for all three posts, citing a "lack of professionalism and failure to exercise caution in her posts on social media, which is irresponsible behaviour for a member of the profession and presents a possible risk to public health".
Worth reading in full.
The regulator's decision makes for interesting reading. Of course there is evidence that lockdowns work, it argued, citing China and South Korea, even though South Korea didn't impose a nationwide lockdown.
The complaint referred to a tweet the Respondent posted that states: "There is absolutely no medical or scientific reason for this prolonged, harmful and illogical lockdown." The Committee found this tweet inappropriate and unprofessional for the following reasons:

The Committee accepts that there is a range of views about the effectiveness of using provincial lockdown as a means of controlling the spread of COVID-19. The Committee has no interest in shutting down free speech or in preventing physicians from expressing criticism of public health policy. It is valid to point out that there are drawbacks to lockdown. It is also valid to question whether the benefits outweigh the negative aspects or whether the measure is working as expected in Ontario

The Respondent did not raise these points in her tweet, however. She stated unequivocally and without providing any evidence that there is no medical or scientific reason for the lockdown. Her statement does not align with the information coming from public health, and moreover, it is not accurate. The lockdowns in China and South Korea provide evidence that lockdowns can and did work in reducing the spread of COVID-19. For the Respondent to state otherwise is misinformed and misleading and furthermore an irresponsible statement to make on social media during a pandemic.
There's nothing wrong with Dr Gill's colleagues disagreeing with her on lockdowns, even if some of them are hopelessly misinformed about virus containment measures in South Korea. But the issue extends beyond that, as Professor Martin Kulldorff points out.
Gill, the co-founder of the advocacy group Concerned Ontario Doctors, is expected to appeal the decision. Her twitter feed remains on point.
America's National Restaurant Association Condemns CDC Report
As day follows night, so the announcement that some states – Texas, Mississippi, Iowa, Montana and North Dakota – are dropping their mask mandates and reopening restaurants was followed by an academic study from the CDC demonstrating how useful masks are in suppressing the spread of COVID-19 and singling out restaurants as a site of infection. Here's NBC News with the details:
A new national study adds strong evidence that mask mandates can slow the spread of the coronavirus, and that allowing dining at restaurants can increase cases and deaths.

The Centres for Disease Control and Prevention released the study Friday.

"All of this is very consistent," CDC Director Dr. Rochelle Walensky said during a White House briefing on Friday. "You have decreases in cases and deaths when you wear masks, and you have increases in cases and deaths when you have in-person restaurant dining."

The study was released just as some states are rescinding mask mandates and restaurant limits. Earlier this week, Texas became the biggest state to lift its mask rule, joining a movement by many governors to loosen COVID-19 restrictions despite pleas from health officials.

"It's a solid piece of work that makes the case quite strongly that in-person dining is one of the more important things that needs to be handled if you're going to control the pandemic," said William Hanage, a Harvard University expert on disease dynamics who was not involved in the study.

The new research builds on smaller CDC studies, including one that found that people in ten states who became infected in July were more likely to have dined at a restaurant and another that found mask mandates in ten states were associated with reductions in hospitalisations.

The CDC researchers looked at US counties placed under state-issued mask mandates and at counties that allowed restaurant dining – both indoors and at tables outside. The study looked at data from March through December of last year.
Worth reading in full.
The National Restaurant Association responded Robustly.
As vaccination rates continue to rise and indoor dining capacity in many states is increasing, it is critical that diners have reliable information about the safety of restaurant dining. The report issued by the Centres for Disease Control and Prevention (CDC) today is more an ill-informed attack on the industry hardest-hit by the pandemic than a reliable piece of scientific research.

In its own publication, the CDC notes numerous flaws in the report. First, although research models did control for mask mandates, restaurant and bar closures, stay-at-home orders, and gathering bans, the models did not control for other policies that might affect case and death rates, including other types of business closures, physical distancing recommendations, policies issued by localities, and variances granted by states to certain counties (some variances were not made publicly available).

As a result, the observed phenomena could be attributable to myriad variables.

Furthermore, correlation does not equal causation. For example, if a positive correlation between ice cream sales and shark attacks is found, that would not mean that ice cream causes shark attacks. For restaurants, customer behaviour outside the venue remains the major contributing factor in COVID-19 transmission.

Second, the CDC did not measure compliance with and enforcement of safe operating policies. We still do not find evidence of a systemic spread of the coronavirus coming from restaurants who are effectively following our COVID-19 Operating Guidance, encouraging guests and employees to wear masks, social distance, and practice good hand hygiene. In effect, this lack of a direct correlation should be evidence that, when restaurants apply effective mitigation efforts, the transmission risk is low when dining outside or inside.

Finally, the analysis did not differentiate between indoor and outdoor dining, adequacy of ventilation, or adherence to physical distancing and occupancy requirements.
Stop Press: In a reminder that people don't actually need a Government order to wear masks, CBS news reports that most retailers will continue to require them on their premises
Stop Press 2: The Daily Mail reports that the people of Mississippi have hit the streets mask free after the mandate was lifted on March 3rd.
Stop Press 3: Alabama has bucked the trend, extending the mandate by a month
Changes Coming to Lockdown Sceptics
From tomorrow, you'll see some changes at Lockdown Sceptics. Email subscribers will still receive a daily update that looks similar to the one they get at the moment, but visitors to the website will see a rolling news blog, constantly updated throughout the day, rather than a static page. The option to view it in its present form will still be available – you'll just have to click on a button at the top that says "Today's Update" – but the home page will be different.
Our reasons for doing this are partly to make it easier to comment on and share individual stories, but also so we don't have to take turns to stay up until dawn every day to prepare the daily update. The update subscribers will receive, and which will still be viewable on the site, will consist of a newly refreshed version of everything from the Round-Up on downwards and all the stories that have been posted to the rolling news blog in the previous 24 hours.
We still plan to bring you plenty of original articles, like today's one about vaccine passports, as well as analysis by Toby and Will Jones, readers' comments, poems, and so on.
If all restrictions – or nearly all – are lifted on June 21st, we will switch from a daily to a weekly update, but continue to post stories to the rolling news blog every day. And if, God forbid, the lockdown is reimposed in the Autumn, we'll restore the daily updates.
Round-up
Theme Tunes Suggested by Readers
Sixteen today: "God Put A Smile Upon Your Face" by Coldplay, "Kernkraft 400", the song from Shaun of the Dead by Zombie Nation, "The Gonk" by Herbert Chappell, "Lockdown" by Ellis Dee, "The World Needs Guts" by Alice Cooper, "Back To Normal" by Anthony B, "Land of Confusion" by Genesis, "Most People I Know" by Cosmic Psychos, "No Happy Endings" by Roki Taylor, "Get Up, Get Into It , Get Involved" by James Brown, "Escape" by Dreadzone, "Rules and Regulations" by Rufus Wainwright, "Fear Is A Man's Best Friend" by John Cale, "Daily Life" by Disorder, "Fear and Confusion" by Subhumans and "The Number of the Beast" by Iron Maiden
Love in the Time of Covid
We have created some Lockdown Sceptics Forums, including a dating forum called "Love in a Covid Climate" that has attracted a bit of attention. We have a team of moderators in place to remove spam and deal with the trolls, but sometimes it takes a little while so please bear with us. You have to register to use the Forums as well as post comments below the line, but that should just be a one-time thing. Any problems, email Lockdown Sceptics here.
Sharing Stories
Some of you have asked how to link to particular stories on Lockdown Sceptics so you can share it. To do that, click on the headline of a particular story and a link symbol will appear on the right-hand side of the headline. Click on the link and the URL of your page will switch to the URL of that particular story. You can then copy that URL and either email it to your friends or post it on social media. Please do share the stories.
Social Media Accounts
You can follow Lockdown Sceptics on our social media accounts which are updated throughout the day. To follow us on Facebook, click here; to follow us on Twitter, click here; to follow us on Instagram, click here; to follow us on Parler, click here; and to follow us on MeWe, click here.
Woke Gobbledegook
We've decided to create a permanent slot down here for woke gobbledegook. Today, we bring you British business, which, according to Michael O'Dwyer in the Telegraph, has more diversity and inclusion executives than anywhere else in the world:
The UK is becoming the diversity and inclusion capital of the business world. British organisations employ twice as many inclusion professionals per capita as any other country in the world, according to LinkedIn.

This week, the City lost one of its most powerful diversity champions. Dimple Agarwal's role was not a tick-box exercise to make Deloitte's accountants and consultants feel a sense of belonging at the firm.

She was deputy chief executive, likely to have been earning a pay package well in excess of the average £731,000 handed to the firm's partners last year.

Agarwal's initiatives included a Black Action Plan in response to the Black Lives Matter movement and increasing paid leave for "non-birthing parents" as part of "our commitment to inclusion, where we are creating an environment of respect, dignity and belonging for all".

She championed respect but staff complained that she was making their working lives a misery. An investigation was launched into claims Agarwal bullied subordinates, was aggressive on calls and emails during the pandemic and scheduled meetings with blatant disregard for work-life balance despite publicly championing employee wellbeing. …

Diversity officers started out as a compliance requirement to reduce the risk of lawsuits and breaching regulations.

Now they have a more strategic remit to create "an inclusive organisation culture where staff can feel included and be able to express themselves", says Abdul Wahab, policy adviser for inclusion and diversity at the Chartered Institute of Personnel and Development.

Issues crossing their desks will include everything from diversity in recruitment, retention of talented women and staff from ethnic minorities, protecting employee mental and physical wellbeing, creating a welcoming environment for LGBTQ workers and ensuring minorities such as people with disabilities get equal opportunities.
Worth reading in full.
Stop Press: Matthew Lynn, also in the Telegraph, has more to say about Dimple Agarwal's departure from Deloitte. "By embracing woke agenda," he writes, "companies are empowering staff to simply remove any senior manager they do not like."
Perhaps Agarwal was a horrible person to work for, and perhaps she wasn't. Even so, the woke workplace is increasingly devouring itself.

By embracing a politically correct agenda, firms are creating anarchy where there should be leadership. They are adopting a box-ticking culture, where form is always more important than substance.

And perhaps most importantly of all, after a year of lockdown, many workplaces are going a little haywire, with bosses lashing out, and staff turning mutinous.

In truth, everyone needs to get back to checking accounts, fixing tax returns, and re-configuring supply chains, or whatever it is the business they work for actually does – and agree that wokery and business are a bad combination.
Worth reading in full.
Stop Press 2: Father of Capitalism Adam Smith appears to be at risk of finding himself on the wrong side of a woke inquiry. According to MailOnline, his grave and Royal Mile memorial have been listed among the sites to be investigated by the Scottish Councils review of Edinburgh's links to slavery and colonialism.
Stop Press 3: The Babylon Bee speculates about what a woke Dr Seuss book might look like.
"Mask Exempt" Lanyards
We've created a one-stop shop down here for people who want to obtain a "Mask Exempt" lanyard/card – because wearing a mask causes them "severe distress", for instance. You can print out and laminate a fairly standard one for free here and the Government has instructions on how to download an official "Mask Exempt" notice to put on your phone here. And if you feel obliged to wear a mask but want to signal your disapproval of having to do so, you can get a "sexy world" mask with the Swedish flag on it here.
A reader has started a website that contains some useful guidance about how you can claim legal exemption. Another reader has created an Android app which displays "I am exempt from wearing a face mask" on your phone. Only 99p.
If you're a shop owner and you want to let your customers know you will not be insisting on face masks or asking them what their reasons for exemption are, you can download a friendly sign to stick in your window here.
And here's an excellent piece about the ineffectiveness of masks by a Roger W. Koops, who has a doctorate in organic chemistry. See also the Swiss Doctor's thorough review of the scientific evidence here and Prof Carl Heneghan and Dr Tom Jefferson's Spectator article about the Danish mask study here.
The Great Barrington Declaration
The Great Barrington Declaration, a petition started by Professor Martin Kulldorff, Professor Sunetra Gupta and Professor Jay Bhattacharya calling for a strategy of "Focused Protection" (protect the elderly and the vulnerable and let everyone else get on with life), was launched in October and the lockdown zealots have been doing their best to discredit it ever since. If you googled it a week after launch, the top hits were three smear pieces from the Guardian, including: "Herd immunity letter signed by fake experts including 'Dr Johnny Bananas'." (Freddie Sayers at UnHerd warned us about this the day before it appeared.) On the bright side, Google UK has stopped shadow banning it, so the actual Declaration now tops the search results – and Toby's Spectator piece about the attempt to suppress it is among the top hits – although discussion of it has been censored by Reddit. In February, Facebook deleted the GBD's page because it "goes against our community standards". The reason the zealots hate it, of course, is that it gives the lie to their claim that "the science" only supports their strategy. These three scientists are every bit as eminent – more eminent – than the pro-lockdown fanatics so expect no let up in the attacks. (Wikipedia has also done a smear job.)
You can find it here. Please sign it. Now over three quarters of a million signatures.
Update: The authors of the GBD have expanded the FAQs to deal with some of the arguments and smears that have been made against their proposal. Worth reading in full.
Update 2: Many of the signatories of the Great Barrington Declaration are involved with new UK anti-lockdown campaign Recovery. Find out more and join here.
Update 3: You can watch Sunetra Gupta set out the case for "Focused Protection" here and Jay Bhattacharya make it here.
Update 4: The three GBD authors plus Prof Carl Heneghan of CEBM have launched a new website collateralglobal.org, "a global repository for research into the collateral effects of the COVID-19 lockdown measures". Follow Collateral Global on Twitter here. Sign up to the newsletter here.
Judicial Reviews Against the Government
There are now so many legal cases being brought against the Government and its ministers we thought we'd include them all in one place down here.
The Simon Dolan case has now reached the end of the road. The current lead case is the Robin Tilbrook case which challenges whether the Lockdown Regulations are constitutional, although that case, too, has been refused permission to proceed. There's still one more thing that can be tried. You can read about that and contribute here.
The GoodLawProject and three MPs – Debbie Abrahams, Caroline Lucas and Layla Moran – brought a Judicial Review against Matt Hancock for failing to publish details of lucrative contracts awarded by his department and it was upheld. The Court ruled Hancock had acted unlawfully.
Then there's John's Campaign which is focused specifically on care homes. Find out more about that here.
There's the GoodLawProject and Runnymede Trust's Judicial Review of the Government's award of lucrative PPE contracts to various private companies. You can find out more about that here and contribute to the crowdfunder here.
Scottish Church leaders from a range of Christian denominations have launched legal action, supported by the Christian Legal Centre against the Scottish Government's attempt to close churches in Scotland for the first time since the the Stuart kings in the 17th century. The church leaders emphasised it is a disproportionate step, and one which has serious implications for freedom of religion." Further information available here.
There's the class action lawsuit being brought by Dr Reiner Fuellmich and his team in various countries against "the manufacturers and sellers of the defective product, PCR tests". Dr Fuellmich explains the lawsuit in this video. Dr Fuellmich has also served cease and desist papers on Professor Christian Drosten, co-author of the Corman-Drosten paper which was the first and WHO-recommended PCR protocol for detection of SARS-CoV-2. That paper, which was pivotal to the roll out of mass PCR testing, was submitted to the journal Eurosurveillance on January 21st and accepted following peer review on January 22nd. The paper has been critically reviewed here by Pieter Borger and colleagues, who also submitted a retraction request, which was rejected in February.
And last but not least there was the Free Speech Union's challenge to Ofcom over its 'coronavirus guidance'. A High Court judge refused permission for the FSU's judicial review on December 9th and the FSU has decided not to appeal the decision because Ofcom has conceded most of the points it was making. Check here for details.
Stop Press: Following the recent court ruling that the Government acted unlawfully when it failed to publish all its Covid contracts, Boris reassured MPs that all Covid related contracts would be published. But in saying that, he misled Parliament, according to an update from the Good Law Project.
Samaritans

If you are struggling to cope, please call Samaritans for free on 116 123 (UK and ROI), email jo@samaritans.org or visit the Samaritans website to find details of your nearest branch. Samaritans is available round the clock, every single day of the year, providing a safe place for anyone struggling to cope, whoever they are, however they feel, whatever life has done to them.
Shameless Begging Bit
Thanks as always to those of you who made a donation in the past 24 hours to pay for the upkeep of this site. Doing these daily updates is hard work (although we have help from lots of people, mainly in the form of readers sending us stories and links). If you feel like donating, please click here. And if you want to flag up any stories or links we should include in future updates, email us here. (Don't assume we'll pick them up in the comments.)
And Finally…