"High Chance" of Lockdown 3 in New Year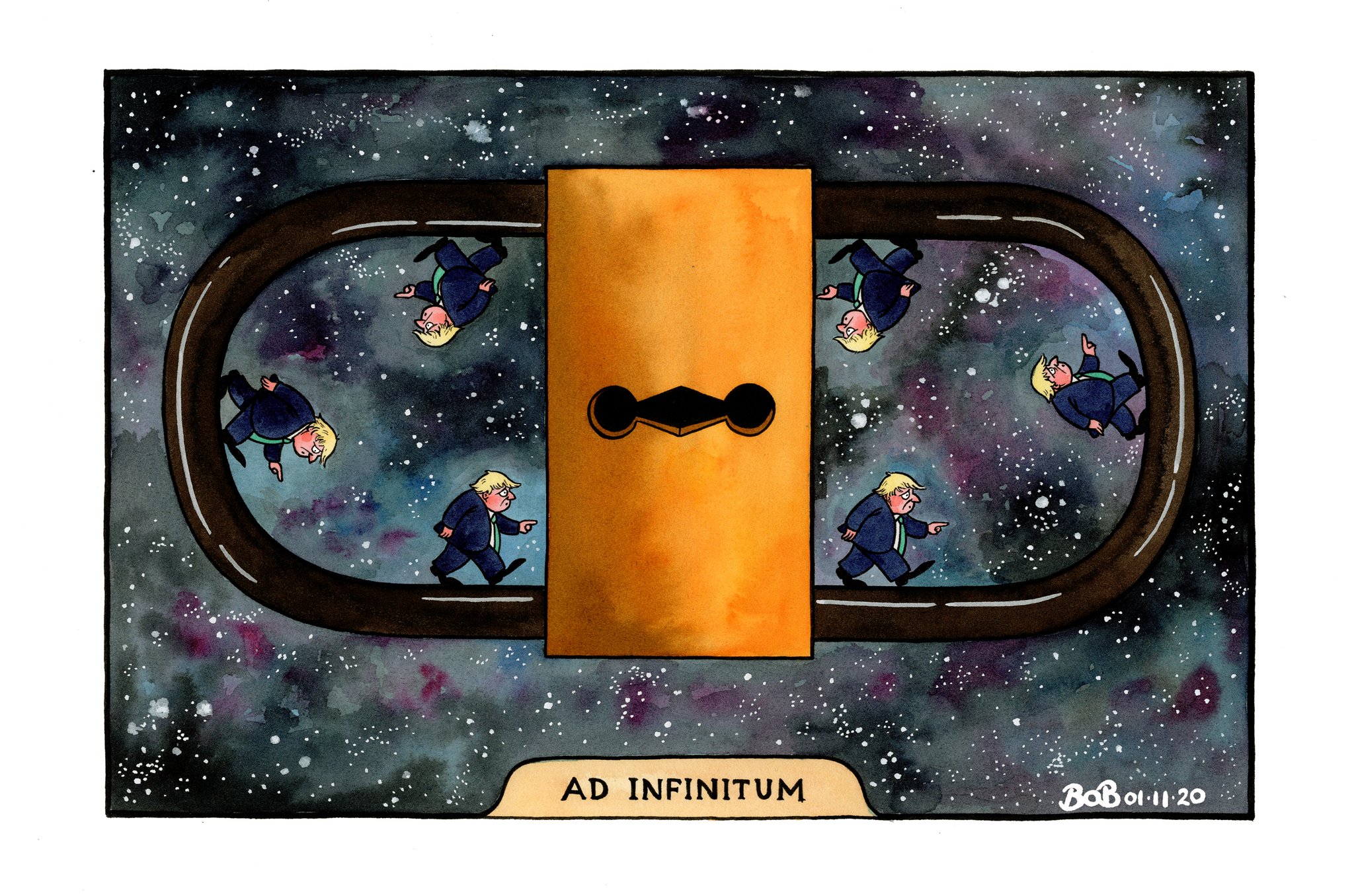 With full-on panic setting in within Government over the new "mutant super-strain" of coronavirus, sources have been briefing that new lockdowns are coming to the UK. The Telegraph has the details.
A swathe of areas hit by surging coronavirus rates are likely to be placed into Tier 4 restrictions from Boxing Day, ministers will announce on Wednesday.

Ministers are expected to sign off plans for tougher measures for many areas at a meeting of the Covid-O operations committee as concern grows about the virus mutation spreading from the South-East.

Government sources have warned that there is a "high chance" of a full national lockdown in the New Year.

On Tuesday, Britain recorded 691 Covid deaths – the second highest daily toll since last May and a jump of 20% in one week – while daily cases reached 36,804, the highest number recorded yet.

Under the Boxing Day measures, the worst-hit places will be plunged into Tier 4 – a "stay home" measure akin to lockdown that was introduced in London and much of the South-East earlier this week – and many areas in the lower tiers could be moved to Tier 3, forcing the closure of all pubs, restaurants and non-essential shops.
It's not clear whether the reference to non-essential shops closing is an editorial mistake or a change in policy that's been briefed out to the Telegraph, as non-essential shops are not currently closed in Tier 3.
Health officials have blamed the pre-Tier 4 exodus for the spread – odd as the "new" mutant strain has been found all over the country (and world) for several months.
Health officials are concerned that the exodus of large numbers of people from Tier 4 areas into the Midlands and the North has fuelled the spread. On Monday, Sir Patrick Vallance, chief scientific adviser, said cases were "everywhere" and signalled that restrictions are set to increase.

A Government source said: "Changes are expected, including in some areas that are currently on the margins and edges of Tier 4 areas. We're concerned that some areas have had significant increases in case numbers as a result of the mutation."

Whitehall sources said there was now "a high chance" that the country would be placed into a third lockdown after Christmas. One said: "The expectation now is that we can get through Christmas, but after that the chances of a full lockdown in the New Year look pretty high."

The source added that while ministers were reluctant to announce such measures and would prefer to extend the use of Tier 4, "there comes a point where it doesn't make much sense to stick with it".

"If the new variant continues to bleed across the country, and we see more cases of it in the North, then there isn't much of a case for keeping anyone out of Tier 4, so it amounts to a national lockdown, whether it is called it or not," the source said.

"No decision has been taken, but the numbers look awful – everything is going the wrong way, and the numbers are worse than those that triggered the December lockdown."
The Mail wonders why PHE only alerted Government scientists to the new variant in December when they had known about it since October, and why the scientists didn't then pass the information on to ministers for several weeks.
Online records show the first case of the mutated strain was identified in mid-October at Public Health England's laboratory in Milton Keynes, where experts are studying random samples from Covid-positive Brits to keep track of the virus as it evolves.

The new variant – named VUI-202012/01 – was detected in a positive swab taken from a patient in Kent on September 20th, when the country was recording just 3,700 daily cases.

Despite an explosion in infections in October, PHE did not alert the Government or its scientists to the mutated strain's existence until December, by which point more than 1,100 people were confirmed to have had the new version of the virus.

At the start of the month information about VUI-202012/01 was passed to the New and Emerging Respiratory Virus Advisory Group (NERVTAG) committee, which advises England's Chief Medical Officer, Chris Whitty. The group first discussed the strain at a December 11th meeting and began modelling its severity on the UK's epidemic.

Ministers were not made aware of the variant until last Monday, almost two months after its initial discovery, when they were told it was more infectious and probably behind the continued rise in cases in London and the South East. Even with that information, the Prime Minister insisted on Wednesday that lockdown loosening plans for Christmas would still go ahead, saying it would be "frankly inhuman" to scrap them just days before they came into effect.

But on Friday, NERVTAG told Professor Whitty that the VUI 202012/01 strain was spreading more quickly and could be up to 70% more infectious than the normal version of the virus. The PM was then presented with the gloomy data the following morning, which led to the screeching Christmas U-turn on Saturday night.

Independent scientists have also expressed criticisms about the 70% figure after minutes from NERVTAG's meeting on Friday revealed the expert committee had in fact only "moderate confidence" that the new strain was more transmissible than other variants.
The return of children to school particularly in Tier 4 areas is now in doubt, says the Times.
Boris Johnson acknowledged for the first time that there were doubts over the planned return of schools in the new term. Asked whether he could guarantee that pupils would go back next month, the Prime Minister said that a staggered return would take place "if we possibly can". He cautioned that it was common sense to "follow the path of the epidemic" and said that the issue was under constant review.
It's "too early" for any guarantees, reports the Mail.
Schools could be closed for all of January amid fears that the mutant coronavirus strain spreads more easily among children.

With cases surging in many parts of the country, Downing Street sources admitted yesterday that it was "too early" to guarantee all pupils would be back in their classrooms by January 11.

Officials told the Mail that the reopening of schools was now "all down to the science" surrounding the new strain's behaviour and its infectiousness in young people.
Should We Be Worried About "Kent Covid"?
Vincent Racaniello, who is Professor of Virology at Columbia University and co-author of the textbook Principles of Virology, explains in a new video why he is not worried about the new virus variant.
The Government's evidence, he says, is all "circumstantial", being based in poor epidemiological data rather than biological data, and beset with problems of relying on PCR testing, which "does not detect infectious virus". The argument of NERVTAG is "completely flawed", he thinks, and he sees no reason to think this mutation is any more concerning than any of the others that have been identified. "If anything this variant is going to cause less severe disease," he says.
Well worth a watch.
Ross Clark in the Spectator has crunched the numbers and found there seems no reason to think the new variant is any more virulent (deadly).
If there were a dramatic difference between the death rate between the old and new strains, however, it would presumably start to show up in the regional data given that the variant strain is much more prevalent in London and the South East. Around 60% of new cases in London are now the new variant. So does London have a higher or lower death rate than other parts of the country? One way to get a rough idea is to compare the number of deaths in each region with the ONS data on the prevalence of COVID-19 two weeks earlier – two weeks being the typical delay between a positive test and death, where that occurs.
The results?
For every 1,000 cases in London in the week to November 25th, there were approximately 3.5 deaths in the week to December 11th. The corresponding figure for the South East was 5.3. In the North West, where the new variant was a lot less common, the figure was 3.9. It was 3.5 for the North East, 4.3 for Yorkshire and the Humber, 3.5 for the North East, 6.2 for the West Midlands and 5.1 for the East Midlands.
In other words, no sign of a swelling infection fatality rate. Just swelling panic and hype.
Stop Press: Listen to Professor Angus Dalgleish talking to Ian Collins on talkRADIO about the nonsense of worrying about a "new" variant that has been found all over the world. Prof Dalgleish says he agrees with Matt Ridley in the Telegraph that lockdowns may actually prevent a natural weakening of the disease.
Stop Press 2: David Bonsal of Oxford Viromics wrote a Twitter thread yesterday that essentially cast doubt on NERVTAG's conclusion that the new variant is more infectious. His conclusion: "Further work is needed to investigate any potential causal link between infection with this new variant and higher viral loads, and whether this results in higher transmissibility, severity of infection, or affects relative rates of symptomatic and asymptomatic infection."
The bottom line is that the alleged higher transmissibility of the new variant is an inference from Neil Ferguson's epidemiological modelling and not based on any biological data. It's just one theory among many as to why cases are increasing in London's outer boroughs and Kent and far from the most plausible.
Professor Lockdown strikes again!
40,000 Retailers On Brink Even Before Latest Lockdown
Almost 40,000 retail companies in the UK were in "significant financial distress" even before the latest measures in London and the South East forced non-essential shops to shut once again. The Guardian reports.
Research by the insolvency specialist Begbies Traynor found that 39,232 retailers – both online and bricks and mortar operations – were experiencing severe financial problems in the three months to December 9th. This was up 11% on the previous three months and 24% higher than the same period a year earlier.

Julie Palmer, a partner at Begbies Traynor, said the retail sector had been shaken to its foundations and she expected more chains to follow Arcadia Group and Debenhams into administration. "Without doubt this has been one of the toughest years ever experienced in the retail sector," she said.

The research found that while the worst of the problems have focused on the high street, almost 11,500 online-only retailers were also facing financial difficulties.

Palmer said: "While many industries have been hit hard, retail, which was already suffering a crisis of confidence, has been shaken to its foundations. High-profile administrations such as Arcadia Group and Debenhams not only threaten thousands of jobs, they also raise questions over the future of the high street as we know it, and I expect there to be more as we enter the new year."

Pubs, restaurants and other hospitality businesses are also struggling to keep going through the rolling coronavirus lockdowns. The research found that more than 7,500 such businesses were in significant distress, a rise of 34% on this time last year and up 20% on the previous quarter of 2020.
Industry leaders sounded the alarm and called on the Government to provide more support as the pound slid and the stock market tumbled over fears over a double dip recession. The Times has more.
The economic support being offered by the government to businesses is "simply not enough" to save thousands from collapse this Christmas in the face of tough new COVID-19 restrictions and disruption at ports, industry leaders have warned.

Sterling endured its steepest daily fall in more than three months yesterday and the FTSE 100 fell 1.73% as dozens of nations shut their borders to Britain after it revealed a mutated strain of COVID-19. Economists warned that the country faces a double-dip recession because of new lockdowns and deadlocked Brexit talks.

In a letter to the prime minister last night, Baroness McGregor-Smith, the president of the British Chambers of Commerce, cautioned that many businesses were "on their knees" and criticised the "constantly shifting goalposts" they are having to navigate as the government changes COVID-19 rules.

She called on Downing Street to offer greater cash grants to businesses hit by restrictions, expand business rates relief across the retail, hospitality and leisure sectors, extend VAT referrals and fill a "huge hole" in support which has left owner-directors, freelancers and others without financial support.
Update from the Senior Doctor…
What follows is a guest post from our doctor friend and regular contributor who used to be a senior NHS panjandrum.
As the COVID miasma thickens and national speculation becomes ever more shrill, Toby has kindly asked me to write an update about what we can actually measure and see in relation to COVID Hospital cases with particular reference to London and the tightening Tier 4 restrictions.
Firstly, the published figures.
Graph 1 shows Covid inpatients in London Hospitals on the brown line and Covid ICU patients in the blue columns. There is a clear long period of stability with an inflexion point upwards, on or around December 13th, which appears to be accelerating into Christmas week.
The pan London figures conceal important regional variations. The North East sector and to a lesser extent the South East have seen relatively greater rises than most other areas. This has been consistent for several weeks. Graph 2 shows the figures for two hospitals in the North East (Barts Health and Barking) and two in the South East (Guys and St Thomas's and Lewisham and Greenwich). Again, there seems to be an inflexion point around December 13th – 15th. The ICU bed numbers in Graph 3 mirror the increase in patients from the North East with a lag in the South East curves.
Since these figures were published, I'm told that Covid admissions in North East and South East London have continued to increase, particularly in the last 48 hrs, to the point where several hospitals are now implementing plans to stop elective work and redeploy staff to Covid wards. Arrangements for 'mutual aid' between hospitals are also being discussed.
This all sounds alarming and reminiscent of Michael Gove's apocalyptic warnings in the Sunday Times recently. Does it mean the NHS will collapse and dead bodies will pile up in the streets if the entire population does not immediately hide under the bed until next Christmas and Britain turns the clock back to the 14th century?
No, it does not. There is no doubt that pressure on London Hospitals has increased in the last week and that a substantial proportion of that pressure is due to increased Covid admissions from the community. I suspect the next two or three weeks are going to be pretty intense for the NHS in London. Elective work will probably have to stop and patients may need to be moved around the capital to areas of less intense activity. Some staff will need to work outside their comfort zones, which is always stressful. Specialist staff will be spread more thinly than usual and have to shoulder more responsibility than normal. Hospitals will need to pool resources, help each other out and everyone is going to have an uncomfortable time – but the system will not collapse.
The big difference between this year and previous winter 'crises' is that Hospital staff are now being repeatedly tested for Covid, regardless of whether they're symptomatic. I understand that approximately 5% of asymptomatic staff are picked up as positive and then sent home from work. Added to the absence of staff who do have symptoms, or who have been told to self-isolate because some other close contact has tested positive, and this creates a major workforce problem. If we routinely tested staff for influenza or any other common seasonal respiratory disease, we would probably end up with the same problem every year. Under normal circumstances of course we do not test asymptomatic staff for coughs and colds – leaving it up to their own judgement to decide whether they are well enough to come to work. The staff testing programme has been implemented for a perfectly sound reason – to reduce the incidence of in-hospital infections. However, in addressing one risk, the NHS has created another, arguably just as serious. I will return to this point later.
The second big difference between 2020 and previous years is the segregation of patients into colour coded cohorts within the hospital and the overall reduction in available beds due to increased spacing for social distancing – in some hospitals this has reduced bed numbers by up to 9%.
Green Beds are routine patients who have self-isolated prior to admission and have negative tests. Amber are patients awaiting swab results and Red are patients with positive Covid tests. On the face of it, this system sounds quite sensible. In practice, it creates immense organisational friction. For example, a hospital may have plenty of Green beds, but have Amber patients queuing up in A&E, who cannot be placed in any of them. Patients may move from Amber to Red if they become Covid positive, but when they are fit to be discharged, they may occupy an acute Covid bed for days as there is no 'home' to send them to. Care homes are particularly reluctant to accept discharged patients after Covid care because of their experience in the spring. Discharge delays happen every year with influenza too, but the problem is worse this winter. As a result, the same burden of clinical care becomes proportionately harder to manage.
So, what has caused the increase in Covid patient numbers? The straight answer is I don't know. It could be as simple as a change in the weather. Covid is a temperature dependent virus – it dropped off rapidly in late spring. During the summer there were localised outbreaks in isolated cold places, such as meat packing plants (and the first cases have just been detected in Antarctica) so it is not surprising that as the temperature falls we are likely to see more outbreaks and more transmission as people congregate inside and spend less time outdoors.
The burning question in the light of the revelations about the 'new variant' VUI-202012/01 is what role, if any, does this play in the observed tightening situation? Hard to say. It's certainly possible that a new variant could spread with greater speed. In itself that doesn't matter very much as long as the disease it causes is at least no worse than the old type – in general evolutionary biology one would expect a faster spreading variant to cause a milder illness. If the new variant is spreading significantly faster, the medical problem would not be a greater severity of disease but a more concentrated spike of hospitalisations.
The NERVTAG meeting notes of December 18th which seem to have sparked off the latest panic are relatively cautious about the transmissibility of the new variant, but do record:"It was noted that VUI-202012/01 has demonstrated exponential growth during a period when national lockdown measures were in place."
This brings me to my key point: the illusion of control. In the spring, the rationale for lockdown was to "flatten the sombrero" – a temporary measure to delay viral transmission and prevent the NHS from being overwhelmed by a sudden surge in cases. Since the autumn, that message has mutated to a new variant – the Government and its associated advisers have become obsessed with the need to "control the virus" – yet the evidence shows that they have about as much chance of controlling the weather. Far too many "experts" have invested their entire professional credibility on the premise that more stringent lockdowns are the only way to "beat the virus" and to achieve "zero Covid". Yet both of these goals are manifestly unattainable.
The Covid admissions curves in London have steepened despite increasing societal restrictions. If it is true that VUI-202012/01 has demonstrated exponential growth during this time, why are we doubling down on a failed strategy?
Stop Press: Dr Mike Yeadon is, not surprisingly, sceptical about the "mutant" strain being responsible for the NHS's capacity problems.
It is my personal opinion that the only way to rescue UK quickly and in one step is to turn off the un-inspected, un-audited, non-accredited, private Lighthouse Labs, now conducting 90% of UK PCR tests. They are producing deficient product: untrustworthy results from PCR mass testing.

I learned earlier today from an impeccable source within the NHS that:

"Management has become totally frustrated by the unmanageable impact of staff falsely told to self isolate following Pillar 2 testing via Lighthouse Labs. Fully 10% of NHS staff are missing. They're not ill. But having had a positive PCR test they've been told to "self isolate" (another made up phrase from the school of misinformation). As from eight days ago, they've cut over to self screening using lateral flow tests for viral proteins. Staff have been sent 200 each. If they're positive they come into to an NHS facility, get swabbed for confirmatory tests by in-house PCR, run in NHS path Labs. Management expects self isolation absence to halve in January".

If confirmed, that kills confidence of the public in relation to Lighthouse Labs screening stone dead.

Watch the 'self-isolation' absence statistics closely over the next four to six weeks.
Stop Press 2: The NHS whistleblower who leaked the slides from an internal Power Point Presentation given to senior managers has provided a snippet of info that corroborates our doctor's analysis.
Hospital transmission is a major problem and asymptomatic testing has reduced the number of staff available to work. Perhaps we should test for other respiratory viruses? Bath RUH has 233 staff isolating due to Covid. A FOI request for information on the number of staff number isolating across the NHS should be available.

Hospital bed numbers have reduced by 9% to help introduce social distancing. Some new build facilities, e.g North Bristol Trust have reduced bed numbers more than Trusts, e.g. UHB&W, with older hospitals.

Nightingale hospitals are of little value. They need clinical and other support services, e.g. X-ray, blood bank, kitchen – and staff. Would have made more sense to increase capacity at existing hospital sites. For example, portacabin wards in hospital car parks.
No Qualifications or Safeguarding Required for Testing Children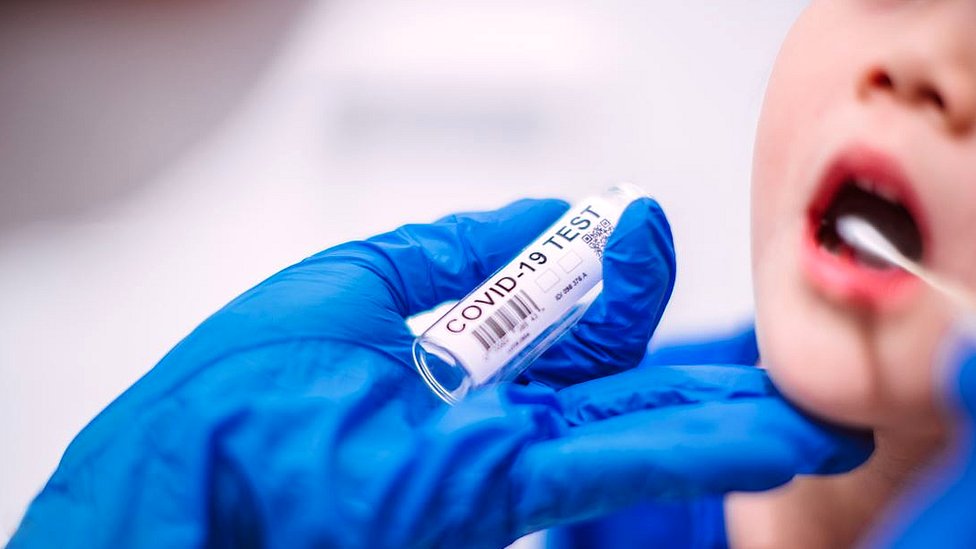 A Lockdown Sceptics reader was alarmed by a letter she received from a recruiting agency this week. She explains why.
I would like to draw your attention to the following matter. I am qualified teacher (MA.Ed) with some 26 years experience in the state, independent and international sectors. I now work wth vulnerable young people who do not attend school. I received the email below from one of the agencies I am registered with. I am deeply concerned about this, both as a teacher and as a mother of teenagers. This suggests that 'anyone' can apply for the post of tester. Most professionals would not accept £10 – £12 an hour as pay (teachers regularly get between £25 – £30 from an agency per hour). I am also very concerned about the training, as there are other sources suggesting this will be online. There were also quotes (attached) saying DBS checks will not be required for these people who will perform intrusive, potentially dangerous tests on children (also without social distancing).

There seems to be no safeguarding and I am appalled. I imagine if people refuse to allow 'anyone' to test their child, the child will not be able to attend school.
The letter reads:
Apologies if you are not looking for work however I wanted to email in case you were or knew of anyone who was who would be interested in the below in order to help with the new requirements for Covid testing in schools.

As I am sure you are aware, schools and colleges are to start offering testing to all staff and students after the Christmas break. In order to facilitate this, they require assistance in administering these tests and also process some of the administrative work.

The pay for this is £10 – 12 per hour. The hours may vary depending on the school however they will not be less than four hours per day and usually will be more. Training will be arranged as per Government guidance so anyone can apply, if you have a Health and Social Care background or experience in such roles this is advantageous but not compulsory.

Is this something you would be interested in? If so, please reply to this email in the first instance to express your interest and state what experience you have, why you feel you will be good at this type of work, as well as your availability for work from 4th January to carry out these assignments.

If you know of anyone else looking for work who would be interested please ask them to email me.
Another similar letter says recruits will receive "online training" followed by an "on site walk through" on the first day before starting work.
What could go wrong?
Dr Clare Craig with Mark Dolan on talkRADIO
A Lockdown Sceptics reader kindly transcribed Dr Clare Craig's appearance on talk RADIO on Sunday. Here it is.
Mark Dolan: What's your view about the suggestion this new strain of COVID-19 – and we know that viruses mutate, that's what they do, multiple times – do you think it's possible that it's 70% more transmissible?
Dr Clare Craig: No, I don't think it is. I think we have to wait for more evidence. So, there are over 3,000 different strains that we've seen since the beginning, and people have been working really hard trying to see if any of these differences are meaningful; and what they've actually found now is that there's a strain that's been around since September, actually, and they've started to see an increase in positivity in the lab for this strain but what they reported recently… So they've got this new committee called NERVTAG who are looking into it and NERVTAG have said that the positive samples for this new strain are weak positives, are hard to sequence, and have a much lower death rate. Actually the death figures are quite small, so it's not reliable, but you'd have expected to have seen 20 deaths and they've only seen four. So what that looks like to me is they've got a problem in the labs. That's the kind of scenario you would see if one of the lab techs had Covid and was accidentally shedding RNA into the samples that they were testing.
Dolan: Might that explain for the isolated nature of this new outbreak and that it hasn't manifested globally?
Dr Craig: It would explain that. It would also explain the situation you were just talking about with Grant Shapps, of weddings where there's an apparent outbreak but nobody has any symptoms.
Dolan: It does seem a little absurd too that Matt Hancock, Health Secretary, yesterday said that we should go around pretending we've got the virus. We've reached a new level of sort of, what can you call it? Sort of surreal theatre now around this pandemic.
Dr Craig: Yes. I mean, the crazy situation seems to be that: they have one hypothesis about what's causing all the test positivity, and it's the most obvious hypothesis, you know, that we still have some Covid out there; but they don't seem to have the imagination to think about every other possibility and to check it. And they had one strategy, which was lockdown. Now these people are meant to be scientists, and when you do a lockdown – and it's the first time that we've ever done this – it's essentially an experiment. So having done it, you have to take a look at the results, and I don't think any of these scientists have been looking at the results; they just keep repeating the experiment. And we've seen, again and again, that these lockdowns do not have the impact that they're meant to be having. So I think in the very first lockdown – and I would say actually that I wasn't a lockdown sceptic for the first one; I think I probably should have been, but I was wrong, and I learned from what we found in the first lockdown: which was that the virus kept spreading; that it was weeks later, four or five weeks later, before we had the last peaks and deaths in certain pockets of the country. And it was those pockets of the country that peaked last and had the least deaths that did see a bit of an autumn outbreak of Covid, so it was like the tail end of the first wave, what you saw in the autumn.
We've had lockdowns in Wales, we've had the lockdowns in the north-west, and every time there's a lockdown, the case rates increased, and there's nobody seems to be able to put an answer to that, except for the fact that, when you have a lockdown, you maximise the testing, and, when there's a testing problem, you're going to get the maximum error rates from maximum testing.
Dolan: I must say that, you know, I've been a stuck record about the fact that there doesn't seem to be any focus on the human impact of these Covid measures. The debate around the science of lockdowns is certainly a vigorous one to be had, but what we can say, and we can be definitive about this, is that businesses are closing, lives are being ruined, for a population that, by-and-large, are not under any kind of mortal threat from COVID-19; the death rate from this awful virus is mercifully low. However, something of a slam-dunk argument is surely the notion of overflowing hospitals. What is the answer to that, because it does seem like an ace card to be played by the Government?
Dr Craig: I would agree; however, the data does not back that up. So, while we have seen increased numbers of people labelled with Covid in the hospitals, the number of people in the hospital in total isn't changing, and that's what you see when you've got a labelling problem. You can increase and increase the number of Covid patients, but if that isn't affecting the total number of patients, then it looks like you're just misdiagnosing the people that would be in hospital anyway, and that does seem to be the situation we're in.
But I will say that I think a lot of doctors have got themselves… not just doctors, actually, people who work in hospitals – some of them are coming away fearful that they're being overwhelmed, and that kind of fear comes from a situation where the flow of the hospital breaks.
So, when you're trying to keep people separate because they're Covid positive, or Covid negative and vulnerable or whatever, you stop the bed management being smooth, and that means you can't get people from A&E into a bed. So A&E can back up, and it can look like the hospital is being overwhelmed, when actually the data shows that it isn't; it's just a management problem, because we're testing all of these people. And, added to it, we're testing all the staff, and we have mass staff absences from all the testing which obviously does overwhelm the NHS. That's a real problem.
And we have to get this testing right, because people will die if you don't staff the hospitals properly. And if you're sending asymptomatic people home who should be staffing the hospitals on the basis of a potentially wrong test result then, you know, we're going to end up killing people.
And that's just a UK problem. I think it's really important to emphasise that, although the government predicted two hundred thousand deaths from the first lockdown alone in this country, so, absolutely, there are massive, massive implications of all of the interventions we've had, even the small interventions; but, on a global scale, what's happening is horrific. The World Bank reckon there'll be 150 million in new, extreme poverty. The World Food Programme reckon 217 million people will be starving. And that is because we're not showing the proper leadership. Our country used to show world leadership and, now, we're just behaving like a sheep, like all of the other countries, instead of trying to sort this problem out properly.
Poll Positioning

A reader has had a bright idea how lockdown sceptics can make their voices heard a little bit louder: by taking part in opinion polls.
Since the YouGov polls are always showing the public support measures, lockdown sceptics could complete each new poll. I have signed up to YouGov chat polls and get new polls related to Covid into my inbox each week and sometimes multiple times each week. If all of us filled them in, it could have an effect.
Lockdown Sceptics: A Cure For What Ails You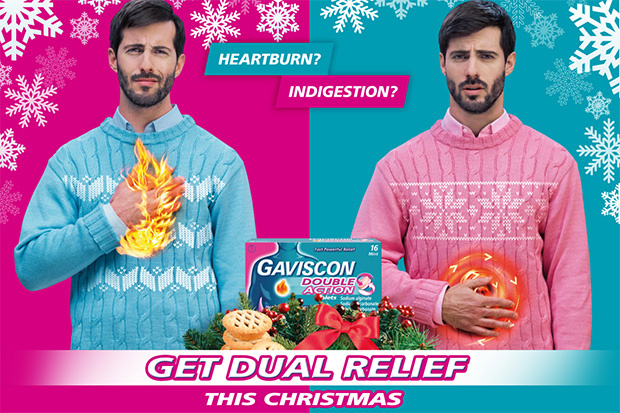 A reader was given an unusual prescription by her GP and wrote in to tell us about it.
Earlier this year I was diagnosed with Gastro-oesophageal reflux disease. My GP suggested that I stop listening to the BBC Radio 4 Today programme over breakfast and read your website instead. It worked. The symptoms have eased and what I was hitherto spending on Gaviscon, I'm now more than happy to donate to Lockdown Sceptics. Thank you.
Theme Tunes Suggested by Readers
Three today: "Long Way To The Light" by Mike Scott, "On My Own (Les Misérables)" by Lea Salonga, and "They Don't Care About Us" by Michael Jackson.
Love in the Time of Covid
We have created some Lockdown Sceptics Forums, including a dating forum called "Love in a Covid Climate" that has attracted a bit of attention. We have a team of moderators in place to remove spam and deal with the trolls, but sometimes it takes a little while so please bear with us. You have to register to use the Forums, but that should just be a one-time thing. Any problems, email the Lockdown Sceptics webmaster Ian Rons here.
Sharing Stories
Some of you have asked how to link to particular stories on Lockdown Sceptics so you can share it. To do that, click on the headline of a particular story and a link symbol will appear on the right-hand side of the headline. Click on the link and the URL of your page will switch to the URL of that particular story. You can then copy that URL and either email it to your friends or post it on social media. Please do share the stories.
Social Media Accounts
You can follow Lockdown Sceptics on our social media accounts which are updated throughout the day. To follow us on Facebook, click here; to follow us on Twitter, click here; to follow us on Instagram, click here; to follow us on Parler, click here; and to follow us on MeWe, click here.
Woke Gobbledegook
We've decided to create a permanent slot down here for woke gobbledegook. Today, it's the news that the British Board of Film Classification has declared Ming the Merciless, the archvillain in Flash Gordon, to be a "discriminatory stereotype" and slapped a warning on the 1980 film that the casting of a white actor in the role could be considered "dubious if not outright offensive". So it's better if "discriminatory stereotypes" are played by actors of the right background? The Telegraph has the story.
To the generation that grew up watching Flash Gordon, Max von Sydow as Ming the Merciless was one of the great screen villains.

He was also a "discriminatory stereotype", according to the British Board of Film Classification. The censor has added the warning to its rating for Flash Gordon, saying the casting of a white actor in the role could be considered "dubious if not outright offensive".

Ming hailed from the Planet Mongo but, the BBFC said, was clearly of East Asian origin.

The organisation will conduct research in the New Year to establish if other old films contain racial stereotypes that need to be caveated for modern audiences.

In a newly-released podcast, the BBFC explained why the stereotype warning had been added.

Matt Tindall, senior policy officer, said: "Flash's arch-nemesis, Ming the Merciless, is coded as an East Asian character due to his hair and make-up but he's played by the Swedish actor, Max von Sydow, which I don't think is something that would happen if this were a modern production and is something we're also aware that viewers may find dubious, if not outright offensive.

"The character of Ming himself comes from the Flash Gordon comic strips of the 1930s and let's just say that attitudes towards the acceptability of discriminatory racial stereotypes have moved on considerably since then, and rightly so, of course.

"While the presentation of Ming in Flash Gordon, the 1980s film, isn't what we would consider a category-defining issue, we're sensitive to the potential it has to cause offence. So we've highlighted it [to ensure] audiences are aware it's there, and can make an informed decision about whether to watch the film themselves or to show it to their children."

He added: "This is something we have bear in mind often when we see older films coming in for re-classification: films that might contain discriminatory depictions or stereotypes that are not acceptable to modern audiences, including films where discrimination wasn't the work's intent, just a reflection of the period in which it was made.

"This is an issue that we're currently planning to explore more through research next year, speaking to the public to check that they're happy with the ways that we're classifying such films and the way that we classify each use of discrimination more generally."
Nice to hear they're thinking of checking with the public for a change, though are likely to regret it when they hear what the public actually thinks.
"Mask Exempt" Lanyards
We've created a one-stop shop down here for people who want to buy (or make) a "Mask Exempt" lanyard/card. You can print out and laminate a fairly standard one for free here and it has the advantage of not explicitly claiming you have a disability. But if you have no qualms about that (or you are disabled), you can buy a lanyard from Amazon saying you do have a disability/medical exemption here (takes a while to arrive). The Government has instructions on how to download an official "Mask Exempt" notice to put on your phone here. You can get a "Hidden Disability" tag from ebay here and an "exempt" card with lanyard for just £1.99 from Etsy here. And, finally, if you feel obliged to wear a mask but want to signal your disapproval of having to do so, you can get a "sexy world" mask with the Swedish flag on it here.
Don't forget to sign the petition on the UK Government's petitions website calling for an end to mandatory face masks in shops here.
A reader has started a website that contains some useful guidance about how you can claim legal exemption. Another reader has created an Android app which displays "I am exempt from wearing a face mask" on your phone. Only 99p, and he's even said he'll donate half the money to Lockdown Sceptics, so everyone wins.
If you're a shop owner and you want to let your customers know you will not be insisting on face masks or asking them what their reasons for exemption are, you can download a friendly sign to stick in your window here.
And here's an excellent piece about the ineffectiveness of masks by a Roger W. Koops, who has a doctorate in organic chemistry. See also the Swiss Doctor's thorough review of the scientific evidence here.
Stop Press: Costco has announced it has removed the medical exemption from its mask policy. A reader has forwarded us the notice.
Face covering requirements with added face shield requirement for exempt members

Effective 23.12.20, we will require all members, guests and employees to wear a face covering (that covers the nose and mouth) at all Costco warehouse locations. Entry to Costco will only be granted to those wearing a face mask or a face shield. Children under the age of 11 are exempt. Please note that the additional requirement to wear a face shield for children over the age of 11 does not affect the requirement in Scotland for children age five and over to wear a face covering

Costco has had a face covering policy in effect since 24.04.20, but members who could not wear a face mask due to a medical condition were exempt. This is no longer the case. If a member/guest has a medical condition that prevents them from wearing a mask, they must instead wear a face shield. The use of a face covering should not be seen as a substitute for social distancing. Please continue to observe rules regarding appropriate distancing while on Costco premises.

Whilst this updated policy may seem inconvenient for some, we believe that the added safety is worth any inconvenience. Our goal is to continue to provide a safe shopping environment for our members and guests, and to provide a safe work environment
for our employees.

Thank you for your understanding and cooperation.

Louie Silveira
Vice President and Country Manager
Costco UK & Iceland
Suffice to say a "face shield" is even less effective at preventing infection or transmission than a cloth mask, though it does at least have fewer drawbacks.
The Great Barrington Declaration
The Great Barrington Declaration, a petition started by Professor Martin Kulldorff, Professor Sunetra Gupta and Professor Jay Bhattacharya calling for a strategy of "Focused Protection" (protect the elderly and the vulnerable and let everyone else get on with life), was launched in October and the lockdown zealots have been doing their best to discredit it ever since. If you googled it a week after launch, the top hits were three smear pieces from the Guardian, including: "Herd immunity letter signed by fake experts including 'Dr Johnny Bananas'." (Freddie Sayers at UnHerd warned us about this the day before it appeared.) On the bright side, Google UK has stopped shadow banning it, so the actual Declaration now tops the search results – and Toby's Spectator piece about the attempt to suppress it is among the top hits – although discussion of it has been censored by Reddit. The reason the zealots hate it, of course, is that it gives the lie to their claim that "the science" only supports their strategy. These three scientists are every bit as eminent – more eminent – than the pro-lockdown fanatics so expect no let up in the attacks. (Wikipedia has also done a smear job.)
You can find it here. Please sign it. Now over three quarters of a million signatures.
Update: The authors of the GDB have expanded the FAQs to deal with some of the arguments and smears that have been made against their proposal. Worth reading in full.
Update 2: Many of the signatories of the Great Barrington Declaration are involved with new UK anti-lockdown campaign Recovery. Find out more and join here.
Update 3: You can watch Sunetra Gupta set out the case for "Focused Protection" here and Jay Bhattacharya make it here.
Update 4: The three GBD authors plus Prof Carl Heneghan of CEBM have launched a new website collateralglobal.org, "a global repository for research into the collateral effects of the COVID-19 lockdown measures". Follow Collateral Global on Twitter here.
Judicial Reviews Against the Government
There are now so many JRs being brought against the Government and its ministers, we thought we'd include them all in one place down here.
First, there's the Simon Dolan case. You can see all the latest updates and contribute to that cause here. Alas, he's now reached the end of the road, with the Supreme Court's refusal to hear his appeal. Dolan has no regrets. "We forced SAGE to produce its minutes, got the Government to concede it had not lawfully shut schools, and lit the fire on scrutinizing data and information," he says. "We also believe our findings and evidence, while not considered properly by the judges, will be of use in the inevitable public inquires which will follow and will help history judge the PM, Matt Hancock and their advisers in the light that they deserve."
Then there's the Robin Tilbrook case. You can read about that and contribute here.
Then there's John's Campaign which is focused specifically on care homes. Find out more about that here.
There's the GoodLawProject's Judicial Review of the Government's award of lucrative PPE contracts to various private companies. You can find out more about that here and contribute to the crowdfunder here.
The Night Time Industries Association has instructed lawyers to JR any further restrictions on restaurants, pubs and bars.
And last but not least there's the Free Speech Union's challenge to Ofcom over its 'coronavirus guidance'. A High Court judge refused permission for the FSU's judicial review in December and the FSU has decided not to appeal the decision because Ofcom has conceded most of the points it was making. Check here for details.
Samaritans

If you are struggling to cope, please call Samaritans for free on 116 123 (UK and ROI), email jo@samaritans.org or visit the Samaritans website to find details of your nearest branch. Samaritans is available round the clock, every single day of the year, providing a safe place for anyone struggling to cope, whoever they are, however they feel, whatever life has done to them.
Quotation Corner
We know they are lying. They know they are lying, They know that we know they are lying. We know that they know that we know they are lying. And still they continue to lie.

Alexander Solzhenitsyn
It's easier to fool people than to convince them that they have been fooled.

Mark Twain
Men, it has been well said, think in herds; it will be seen that they go mad in herds, while they only recover their senses slowly, one by one.

Charles Mackay
They who would give up essential liberty to purchase a little temporary safety, deserve neither liberty nor safety.

Benjamin Franklin
To do evil a human being must first of all believe that what he's doing is good, or else that it's a well-considered act in conformity with natural law. Fortunately, it is in the nature of the human being to seek a justification for his actions…

Ideology – that is what gives the evildoing its long-sought justification and gives the evildoer the necessary steadfastness and determination.

Alexander Solzhenitsyn
No lesson seems to be so deeply inculcated by the experience of life as that you never should trust experts. If you believe the doctors, nothing is wholesome: if you believe the theologians, nothing is innocent: if you believe the soldiers, nothing is safe. They all require to have their strong wine diluted by a very large admixture of insipid common sense.

Robert Gascoyne-Cecil, 3rd Marquess of Salisbury
Nothing would be more fatal than for the Government of States to get into the hands of experts. Expert knowledge is limited knowledge and the unlimited ignorance of the plain man, who knows where it hurts, is a safer guide than any rigorous direction of a specialist.

Sir Winston Churchill
If it disagrees with experiment, it's wrong. In that simple statement is the key to science.

Richard Feynman
Of all tyrannies, a tyranny sincerely exercised for the good of its victims may be the most oppressive. It would be better to live under robber barons than under omnipotent moral busybodies. The robber baron's cruelty may sometimes sleep, his cupidity may at some point be satiated; but those who torment us for our own good will torment us without end for they do so with the approval of their own conscience.

C.S. Lewis
The welfare of humanity is always the alibi of tyrants.

Albert Camus
We've arranged a global civilization in which most crucial elements profoundly depend on science and technology. We have also arranged things so that almost no one understands science and technology. This is a prescription for disaster. We might get away with it for a while, but sooner or later this combustible mixture of ignorance and power is going to blow up in our faces.

Carl Sagan
Political language – and with variations this is true of all political parties, from Conservatives to Anarchists – is designed to make lies sound truthful and murder respectable, and to give an appearance of solidity to pure wind.

George Orwell
The object of life is not to be on the side of the majority, but to escape finding oneself in the ranks of the insane.

Marcus Aurelius
Necessity is the plea for every restriction of human freedom. It is the argument of tyrants; it is the creed of slaves.

William Pitt the Younger
If you tell a lie big enough and keep repeating it, people will eventually come to believe it. The lie can be maintained only for such time as the State can shield the people from the political, economic and/or military consequences of the lie. It thus becomes vitally important for the State to use all of its powers to repress dissent, for the truth is the mortal enemy of the lie, and thus by extension, the truth is the greatest enemy of the State.

Joseph Goebbels (attributed)
The whole aim of practical politics is to keep the populace alarmed (and hence clamorous to be led to safety) by menacing it with an endless series of hobgoblins, most of them imaginary.

H.L. Mencken
I have always strenuously supported the right of every man to his own opinion, however different that opinion might be to mine. He who denies to another this right, makes a slave of himself to his present opinion, because he precludes himself the right of changing it.

Thomas Paine
Shameless Begging Bit
Thanks as always to those of you who made a donation in the past 24 hours to pay for the upkeep of this site. Doing these daily updates is hard work (although we have help from lots of people, mainly in the form of readers sending us stories and links). If you feel like donating, please click here. And if you want to flag up any stories or links we should include in future updates, email us here. (Don't assume we'll pick them up in the comments.)
And Finally…
A Lockdown Sceptics reader has created a highly amusing X-Factor parody of The Fear Factor featuring Matt "Tiny Tears" Hancock and Bojo the Clown. Watch it here.