Government Confirms No Coercion For Vaccine
The debate in Parliament triggered by the petition to prevent any restrictions on those who refuse a COVID-19 vaccination, which was signed by over 300,000 people and which we encouraged Lockdown Sceptics readers to write to their MP about, was held on Monday.
Government Minister Nadhim Zahawi supported the petition and the question was agreed by the MPs present. Steve Baker led the argument in support.
Some people argue that property rights should be so strong that property owners should be allowed to serve whoever they wish, but that is not the approach we take in an enlightened and modern civilised society. I am afraid the argument touches on some very difficult issues. For example, we do not allow people to say that they will not have same-sex couples in their bed and breakfast. We will not allow discrimination against the range of protected characteristics.

I can see that Ministers might face a temptation to say, "Let's allow the acceleration of the roll-out of the vaccine by turning a blind eye to property owners insisting on people being vaccinated before staying in their bed and breakfast, or whatever it might be." I can see that some Ministers might argue, on the basis of property rights, that shop owners, hotel owners and so on ought to have the choice – I understand the argument, because I am a classical liberal and I think about property rights—but I have to say to the Minister, who I am sure understands the argument, that we cross a Rubicon if we say that it is possible to discriminate against people on the basis of their health status. That would be a very sad and wrong basis on which to go forward as a country, even though I can understand that in the face of this disease, with all that that implies, there is pressure on Ministers, officials, members of the public and businesses – we all know what the costs are. It would be very easy to make an ethical mistake, which we could regret for a very long time.

For those two reasons – because it is not an effective thing to do, and because it is morally wrong to discriminate against people on the basis of their choice not to take a vaccine – I will stand with the petitioners in asking the Government to prevent any restrictions being placed on people who refuse to have any potential COVID-19 vaccine.
Nadhim Zahawi was clear in the debate that the Government opposed coercion and vaccine passports. This followed an initial mis-step last month when he suggested that vaccine passports might be in the pipeline. He told MPs:
Mandating vaccinations is discriminatory and completely wrong, and, like [Steve Baker MP] and others, I urge businesses listening to this debate to not even think about that. I will explain in further detail why that is the wrong thing to do. I put on record my thanks to Professor Karol Sikora, who has many hundreds of thousands of followers, who quoted me and said I eloquently dealt with the issue. We have absolutely no plans for vaccine passporting.

Secondly, cards that were issued after people got their first COVID-19 vaccination have been mentioned on social media. Among other details, they contain the date of their second vaccination. That record does not constitute a so-called vaccine passport. It does mean anyone is immune. As we know, the vaccine is given as two injections, 21 days apart. The second dose is the booster dose. I am sure hon. Members will forgive me for repeating the message that patients must return as instructed for their second dose. Without the second dose, the vaccine will not be effective. That is a really important message, and I am grateful to all hon. Members who are repeating that to their constituents.

Thirdly, on completion of both vaccinations, patients will be issued with a vaccine record card, much as they are for other vaccination programmes, so there is nothing different in the way we are dealing with this vaccine. Again, that does not constitute a so-called vaccine passport; nor can it be used as a form of identification. That would be absolutely wrong. Colleagues will appreciate that the careful and accurate recording of vaccination status is an important part of a public health effort. It supports patient safety during probably the largest and most challenging vaccination programme in British history.
Elliot Coburn MP, who moved the motion, concluded the debate:
My hon. Friend [Steve Baker] put the case for the petitioners very well indeed. We do not want, and will not see, as the Minister has confirmed, restrictions put in place, certainly not mandated by the UK Government – or indeed the Scottish Government, as [Patricia Gibson] has confirmed. I hope that businesses and other organisations are watching and hearing that message. To repeat what we have all said, I urge everyone to get the vaccine when their time comes. They should ask questions if they have concerns, and should listen to the people who have the knowledge. Let us beat this thing and get back to normal.
All those LS readers who signed the petition and wrote to their MP, take a bow.
Stop Press: Andrew J. Green in Conservative Woman has outlined his concerns about the rushed Pfizer vaccine, drawing on the work of Dr Mike Yeadon and Dr Wolfgang Wodarg among others. While to my mind a safe and effective vaccine would be welcome as a way to bring this self-inflicted disaster to a close (despite the dangerous precedent it sets for future similar outbreaks), important questions remain about the vaccines currently being approved and rolled out in double time. Andrew summarises them well:
1. Adverse effects from the injection which the trials identified as "very common" were pain at injection site (more than 80% of participants); fatigue (more than 60%); headache (more than 50%), joint pain (more than 20%), muscle pain (more than 30%); chills (more than 30%); fever (more than 10%). These "were usually mild or moderate in intensity and resolved within a few days". Based on looking at many vaccine SPC documents, these percentages of adverse effects are alarmingly high. If "moderate" in intensity, most of them would require time off work for potentially several days. None of them can honestly be dismissed as minor symptoms.

2. No drug interaction studies have been undertaken (although, actually, this is the norm with almost all pharmaceutical drugs). But with a traditional, viral-based vaccine, past experience will probably give researchers an idea of possible interactions whereas, in this case, we have absolutely no idea of even what type of drugs might interact unfavourably.

3. No animal reproductive or development toxicity tests been carried out, so we have no clue as to potential problems with reproduction or foetal development.

4. Safety of the vaccine during pregnancy has not been determined, which is why Section 4.6 states: "For women of childbearing age, pregnancy should be excluded before vaccination. In addition, women of childbearing age should be advised to avoid pregnancy for at least two months after their second dose."

5. It is not known whether the vaccine is excreted in human milk, which is why Section 4.6 also states that it "should not be used during breast-feeding".

6. Section 4.6 also states, under the heading "Fertility", that "It is unknown whether COVID-19 mRNA Vaccine BNT162b2 has an impact on fertility."
Worth reading in full.
The Pfizer Vaccine's Side Effects
Today we're publishing another piece by Neville Hodgkinson, the former medical and science correspondent for the Daily Mail and Sunday Times, this time about the side effects of the Pfizer/BioNTech vaccine. It starts with a fairly alarming description by a care home nurse of the side effects she experienced after getting the jab – aches and paint, fever, malaise, depression – and goes on to discuss the findings of Professor Eric Caumes, the French infectious disease specialist (15.8% of 18 to 55 year-olds had a fever of 38 degrees or higher within seven days, 45% had to take medication for fever or pain, 55% had headaches and 62% were tired). Hodgkinson continues:
Contrary to what NHS propaganda would have us believe, in no way has the jab been shown to be "life-saving". In fact, as the business magazine Forbes reported last September, current trials seem designed by the manufacturers "to prove their vaccines work, even if the measured effects are minimal". None has been shown to offer anything like full protection.

Claims of a "95% success rate" refer to the fact that far fewer patients in the vaccinated group – just eight, out of 21,720 – went on to test positive for Covid, compared with 162 out of 21,728 given a placebo injection, a simple saline solution. This outcome says nothing about the vaccine's ability to save lives, nor to prevent infection.

Even the apparent success in reducing COVID-19 diagnoses may be illusory. The investigators relied on trial participants themselves to report symptoms that they thought might be caused by the disease, and that then led on to their being tested for the virus. Since side-effects were so common among the vaccinees, it would be obvious to many that they had received the jab itself, making them less likely to go for a Covid test than those in the placebo group.

And since the testing regime used is in any case notoriously unreliable as a diagnostic tool, throwing up many false positives, this difference could account for at least some of the "95% success rate" claimed.
Hodgkinson isn't an anti-vaxxer and, like us at Lockdown Sceptics, he's hoping the vaccines will work well enough to end this catastrophic period in human history. But as he says, such optimism shouldn't blind us to the facts.
Worth reading in full.
The Nonsense of "Cases"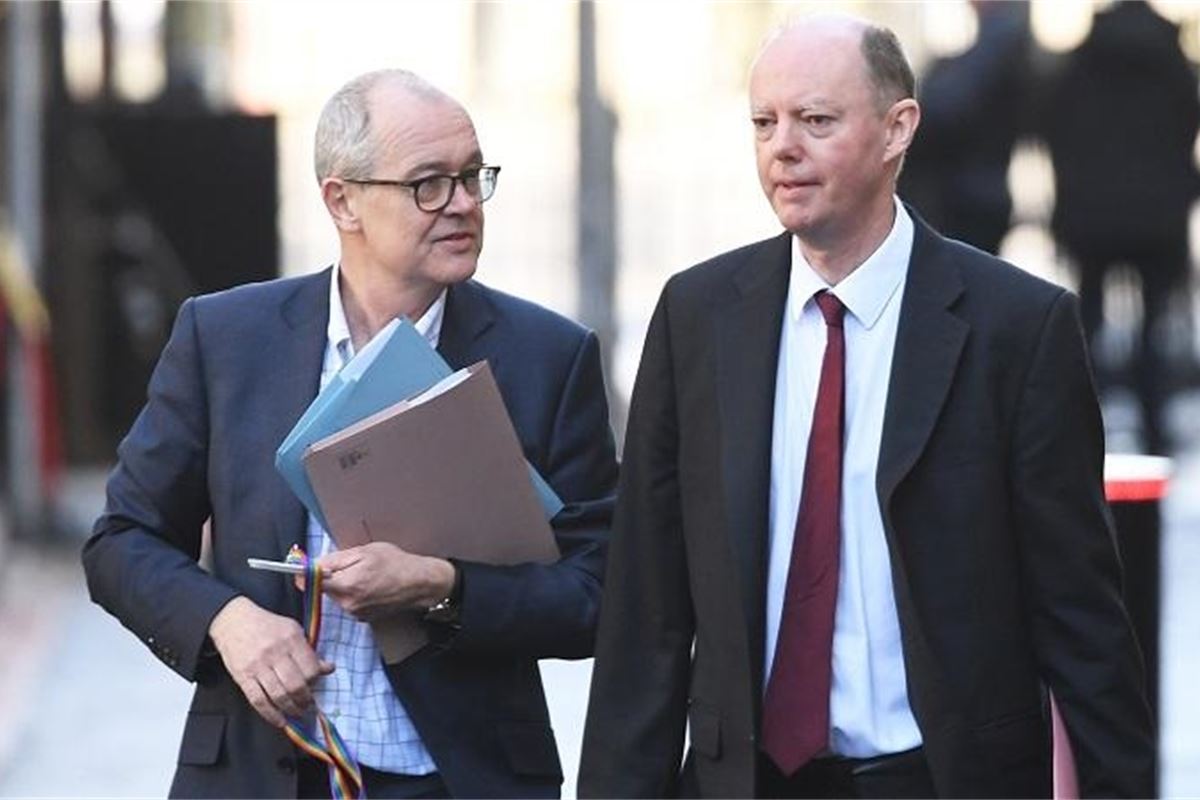 With the tier changes for England being agreed yesterday and set to be announced today (with the exception of London and some nearby areas, which have already been placed in Tier 3), I decided to look up how my area was faring. I live in Warwick District, which was right at the bottom of the Tier 3 metrics on December 2nd, so I looked up on the ZOE app how we were doing now, and was mightily encouraged (the ZOE app estimates are based on reported symptoms as well as PCR testing so avoid some of the pitfalls of false positives).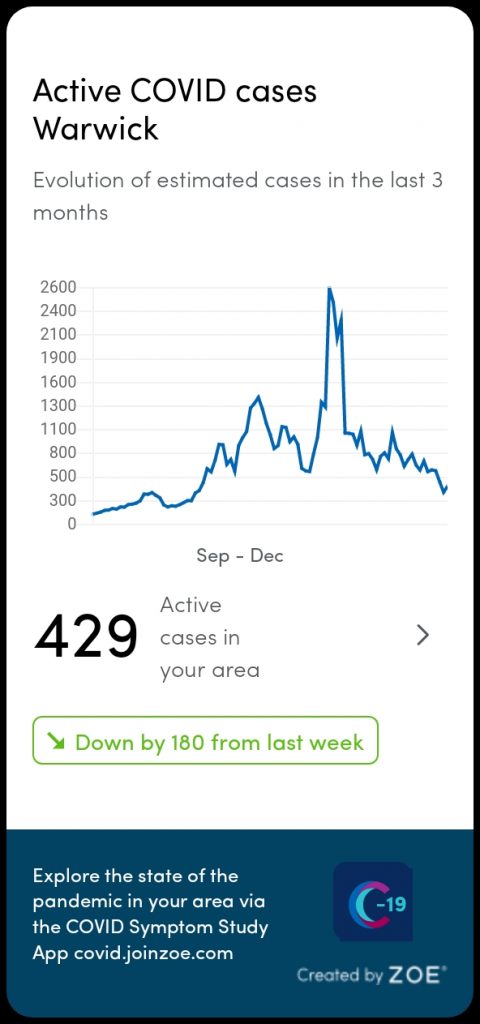 Only 429 symptomatic cases in the whole district (population ~142,500), clear downward trajectory, looking good. Then I spotted the Telegraph had a postcode tool to find out how your area is faring on the Government's metrics. This is what came out for Warwick.
Blimey. Cases up nearly 82%. I went to the graph on the Government dashboard.
Sure enough, a totally different shape to the ZOE data in recent weeks. That's the wonder of PCR and of not controlling for test numbers (notice the Telegraph tool shows the positivity rate headed down). Yet we're told "case" numbers are a major part of the equation for tiers and all the scientific advisers, politicians and pundits go on about them like they're telling you something meaningful about the epidemic. Ludicrous.
How's London doing today? According to ZOE, symptomatic infections in the 20s, 40s and 50s age brackets, which were previously rising, stayed flat for a second day (though there was an increase in the under 20s). Still no sign of that out-of-control epidemic that might warrant laying waste to the hospitality trade.
Spotlight on Germany
After an easy ride in the spring with no excess deaths at all (and widely praised for its handling of the crisis), Covid finally arrived with full force in Germany in November. The Swiss Doctor takes a look at why.
Germany was only slightly affected by the first corona wave in spring and did not register any [excess] annual mortality until November. In fact, a hardly noticed heat wave in August claimed as many human lives as the first corona wave.

Why did Germany, in contrast to most of its neighbouring countries, largely escape the spring wave? The new coronavirus is likely to have arrived in Germany a little later and the first measures were taken a little earlier. In addition, the first chains of infection are likely to have been interrupted a little more quickly and the nursing homes were protected a little better than elsewhere.

Until the summer, Germany had a record low antibody seroprevalence of less than 2% (with the exception of a few local hotspots such as Gangelt). However, the risk of a second and stronger wave of infections from autumn was very high. This increase could neither be prevented by the ineffective masks nor by a "partial lockdown" in November.
Incredibly, Germany, which is now in a strict lockdown until at least mid-January, is still on track for below average mortality in 2020, though the current Covid wave will likely break early next year and cause a spike in 2021 unless vaccination can attenuate it. What the country urgently needs, says the Swiss Doctor, is a protocol for life-saving early treatment.
A concept for outpatient prophylaxis and early treatment of risk groups with which hospitalizations and deaths can be reduced by up to 80% according to international studies does not yet exist in Germany. Targeted protection of risk groups is also rarely attempted – with a few notable exceptions such as the city of Tübingen (more on this).
Worth reading in full.
Stop Press: The Swiss Doctor also has a short piece comparing the Great Barrington Declaration (GBD) with the John Snow Memorandum (JSM). The writer has no kind words for the JSM:
The JSM named three supposed models: Japan, Vietnam and New Zealand. But the JSM failed to mention that all of these had implemented early border controls, two are islands, and two never did any mass PCR testing. They could thus not be models for Western nations.

This is why the JSM had to fail: it proposed ineffective measures and neglected the protection of high-risk groups.
However, he agrees with the JSM's criticism of the GBD that "focused protection" is nearly impossible in high-incidence environments. The real answer, he argues, is proper, evidence-based treatment.
What both the GBD and the JSM failed to mention is the critical importance of prophylaxis and early treatment for the protection of high-risk groups. By now, dozens of studies have shown that early treatment can reduce hospitalizations and deaths even in nursing homes by up to 90%.

Absent early border controls – which among Western countries only Norway and Finland plus a few islands have been able to implement – and highly disruptive measures like total lockdowns, early and prophylactic treatment of high-risk groups is really the only effective measure available to date.

Unfortunately, it is also the one measure most resisted by Western health authorities.
To be fair to the GBD, it's hard to know how successful focused protection could be as no one has troubled themselves to properly attempt it. But the lack of official support for proven effective treatments is indeed a travesty and a tragedy that persists even now.
When is a Covid Death Not a Covid Death?
Following on from Professor David Livermore's incisive piece yesterday asking how much inflation there is in Covid death statistics, a reader has sent us a Freedom of Information response he received from NISRA, the Northern Ireland statistics agency.
Among other things it tells us that in NI Covid deaths registered as "due to" and not just "with" Covid make up 62% of the total (807/1,301), whereas in England and Wales (E&W) up to August 31st that same figure is 92.1% (48,168/52,327, see ONS here). 62% vs 92.1% is a huge difference in what are supposed to be the same thing (proportion of deaths with Covid that are due to Covid) and it requires an explanation.
Guy de la Bédoyère estimated that around 35-40% of the E&W 'Covid deaths' are really deaths that would have occurred anyhow, making the 62% more plausible than the 92.1%, though still a little high. Yesterday Prof Livermore cited a Swedish review of cases which reduced 122 death certificates recording Covid as 'cause' of death to 15% of the number (18 or 19 deaths).
Are doctors being encouraged to put Covid as the direct cause of death more often than might necessarily be warranted? That's one possible consequence of the way the following guidance from the BMA might be applied:
In those cases where the doctor is confident on medical grounds that a particular cause of death is likely then that should be entered on the MCCD. COVID-19 is an acceptable direct or underlying cause of death for the purposes of completing the MCCD, even without the results of a positive test, and it is important that likely COVID-19 deaths are reported as such via the registrar.
This requires deeper investigation.
Stop Press: Watch Jamie Jenkins, former head of health analysis at the ONS, criticising the data handling throughout the pandemic with Mike Graham on talkRADIO.
Stop Press 2: Ontario in Canada is even counting suicide victims as COVID-19 fatalities, reports True North.
Santa Covid Ad Pulled
Good news. The atrocious NHS advert we reported on last week and encouraged readers to complain about that showed Father Christmas catching Covid and being given oxygen before being nursed back to health has been pulled. A number of readers who took our advice to complain to the Advertising Standards Authority have sent us the response they received yesterday afternoon.
Thank you for contacting the Advertising Standards Authority (ASA) with your concerns about the recent video for the Association of NHS Charities t/a NHS Charities Together, which featured a 'Santa' character as a patient in hospital.

We've received a number of complaints about this video from individuals who were similarly concerned that it was inappropriate and insensitive in the current climate and potentially harmful to children. We noted that many complainants may have seen press articles about the video and believed that it had appeared as an ad on television. However, immediately after receiving the complaints we contacted the advertisers, who confirmed that it had not appeared on television or in any paid-for space, but instead had only appeared on the charity's own website and social media pages. Since being made aware of the complaints, the charity has also confirmed that they have now removed the video in question from all platforms, including their own website and YouTube.
Tom Cruise: Action Man or Chin-Wobbler?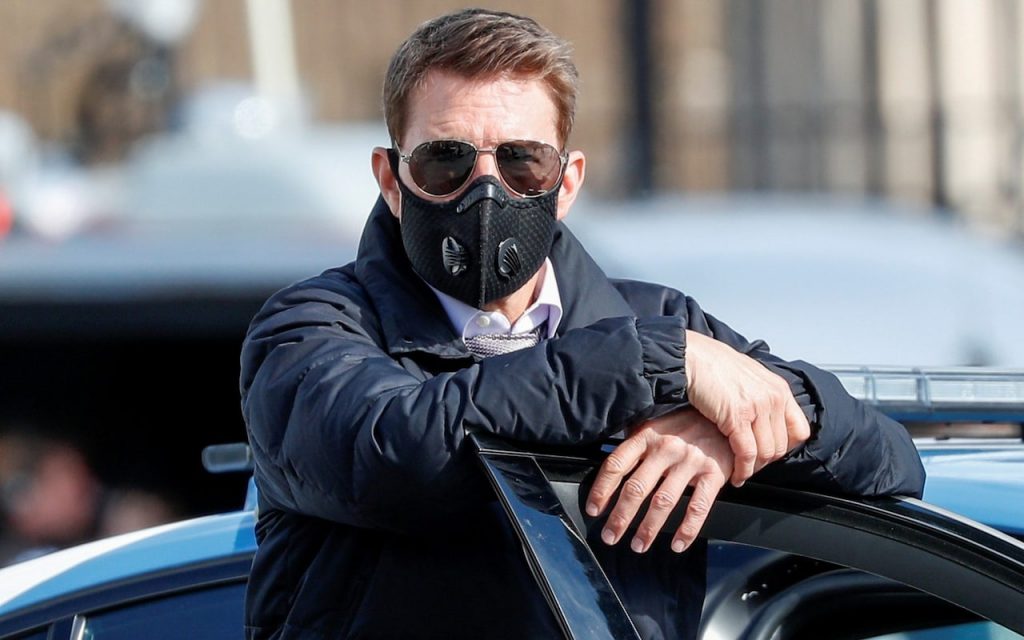 Tom Cruise doesn't like it when people get too close. The Telegraph has more.
Tom Cruise yelled at crew members on the set of Mission: Impossible 7 after he saw them breaking coronavirus rules, according to a report.

The Hollywood star spotted staff standing within two metres of each other on set and launched into a rant, according to the Sun.

He shouted: "If I see you doing it again, you're f—ing gone."

A source close to the production told Reuters the tape was authentic. Cruise's representative declined to comment.
Cruise shouted at the crew:
They're back there in Hollywood making movies right now because of us. We are creating thousands of jobs, you motherf—ers. I'm on the phone with every f—ing studio at night, insurance companies, producers, and they're looking at us and using us to make their movies. That's it. No apologies. You can tell it to the people that are losing their f—ing homes because our industry is shut down. It's not going to put food on their table or pay for their college education. That's what I sleep with every night – the future of this f—ing industry. Do you understand what I want? Do you understand the responsibility that you have? So I'm sorry, I am beyond your apologies. I have told you, and now I want it, and if you don't do it, you're out. We are not shutting this f—ing movie down! Is it understood? If I see it again, you're f—ing gone.
A deserved winner of this week's chin-wobbling gong.
Hypocrite of the Week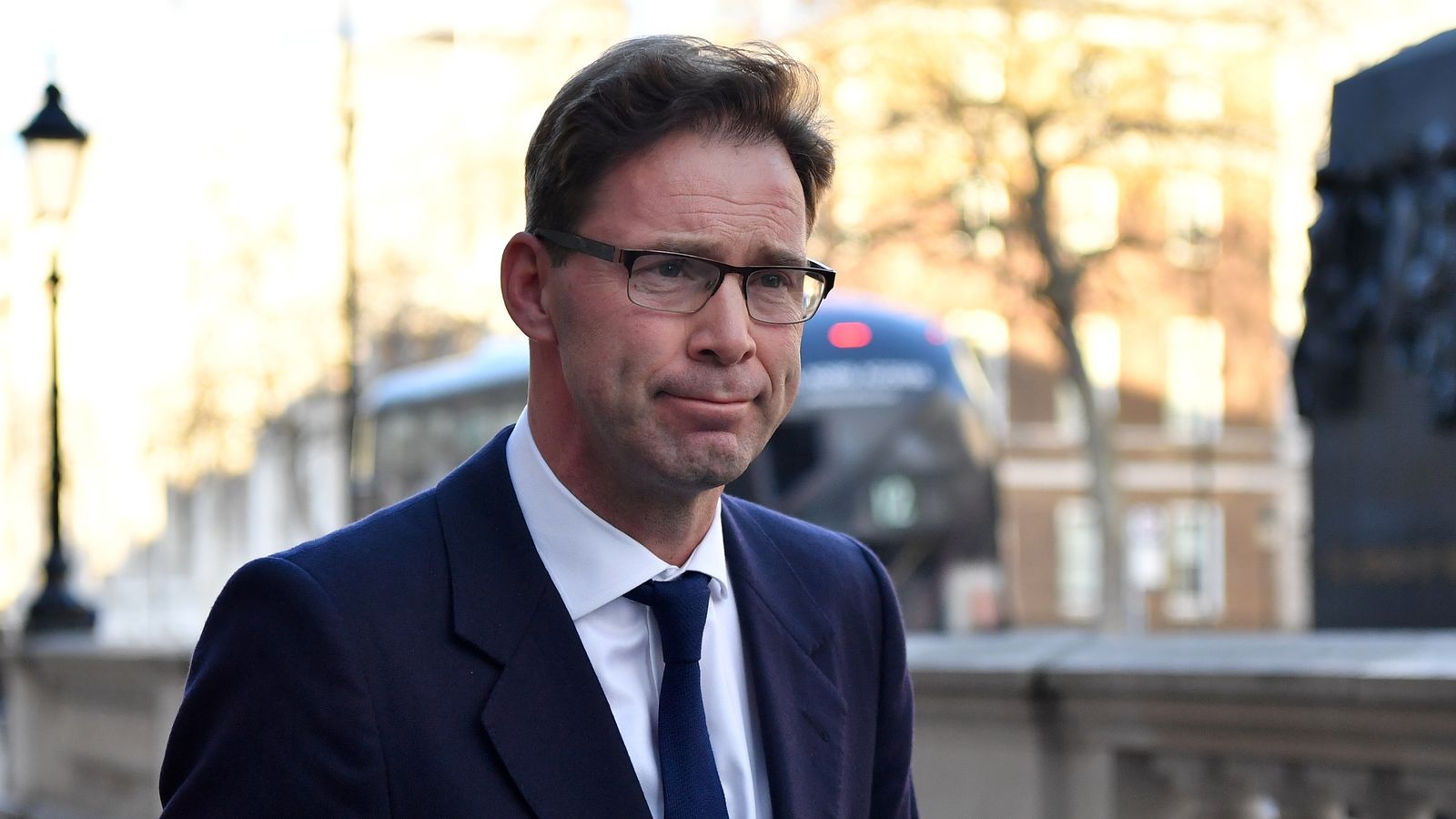 Lockdown fanatic Tobias Ellwood MP attended a "Christmas dinner" for 27 people at a private members club on Tuesday night, but has denied breaking any rules. Julia Hartley-Brewer cheekily asks if he's the same Tobias Ellwood who five days earlier appeared on her show to say we should cancel Christmas because the pandemic is "a dangerous and enduring emergency".
Indeed, the very same.
In an increasingly crowded field, Tobias Ellwood pips the rest to win Hypocrite of the Week.
Theme Tunes Suggested by Readers
Two today: "Last Train To London" by Electric Light Orchestra and "Inoculated City" by The Clash.
Love in the Time of Covid
We have created some Lockdown Sceptics Forums, including a dating forum called "Love in a Covid Climate" that has attracted a bit of attention. We have a team of moderators in place to remove spam and deal with the trolls, but sometimes it takes a little while so please bear with us. You have to register to use the Forums, but that should just be a one-time thing. Any problems, email the Lockdown Sceptics webmaster Ian Rons here.
Sharing Stories
Some of you have asked how to link to particular stories on Lockdown Sceptics so you can share it. To do that, click on the headline of a particular story and a link symbol will appear on the right-hand side of the headline. Click on the link and the URL of your page will switch to the URL of that particular story. You can then copy that URL and either email it to your friends or post it on social media. Please do share the stories.
Social Media Accounts
You can follow Lockdown Sceptics on our social media accounts which are updated throughout the day. To follow us on Facebook, click here; to follow us on Twitter, click here; to follow us on Instagram, click here; to follow us on Parler, click here; and to follow us on MeWe, click here.
Woke Gobbledegook
We've decided to create a permanent slot down here for woke gobbledegook. Today, we bring you the San Francisco school district that is renaming Abraham Lincoln High School as the legendary former president didn't show "black lives mattered to him". Apparently, starting a civil war to end slavery wasn't enough. The Mail has the story.
The president, who is often held up as an American hero for abolishing slavery, is just one of 44 historical figures soon to have their names scratched off schools within the San Francisco Unified School District.

Other names include George Washington, Herbert Hoover and Senator Dianne Feinstein, whose name will be stripped from the Dianne Feinstein Elementary School for allowing the Confederate flag to fly outside City Hall back in 1984 when she was mayor.
Lincoln's sins relate primarily to his treatment of Native Americans.
"Abraham Lincoln is not seen as much of a hero at all among many American Indian Nations and Native peoples of the United States, as the majority of his policies proved to be detrimental to them," the committee meeting notes state.
Almost no figure who held office in the past, even the recent past, is deemed pure enough by this inquisition.
All eight presidents whose names currently adorn schools in the district will soon be erased.

The decision to remove many of these is less controversial than Lincoln's, however.

Herbert Hoover Middle School is to be renamed over the namesake's role in redlining – the segregation of black families – when he was Secretary of Commerce.

And Roosevelt Middle School faces a rebranding over President Theodore Roosevelt's opposition to civil rights and black suffrage.

Modern figures haven't been spared from the cut either.

Feinstein, who was Mayor of San Francisco from 1978 to 1988 and has since served as a Democrat California Senator since 1992, will have her name removed from Dianne Feinstein Elementary because she allowed the Confederate flag to fly in front of San Francisco City Hall.

During her time as mayor, she also oversaw the eviction of the Filipino neighbourhood Manilatown and "allowed police dogs to attack Filipino veteran elders", the committee ruled.
Welcome to Year Zero.
Stop Press: Premier League footballers have been asked if they want to stop taking the knee by the PFA as the backlash in the stands to woke virtue signalling mounts, the Mail reports.
Stop Press 2: Liz Truss is due to give a speech at the Centre For Policy studies today in which she will hit out at identity politics and unconscious bias training. The Telegraph's Lucy Fisher has more. Go Liz!
"Mask Exempt" Lanyards
We've created a one-stop shop down here for people who want to buy (or make) a "Mask Exempt" lanyard/card. You can print out and laminate a fairly standard one for free here and it has the advantage of not explicitly claiming you have a disability. But if you have no qualms about that (or you are disabled), you can buy a lanyard from Amazon saying you do have a disability/medical exemption here (takes a while to arrive). The Government has instructions on how to download an official "Mask Exempt" notice to put on your phone here. You can get a "Hidden Disability" tag from ebay here and an "exempt" card with lanyard for just £1.99 from Etsy here. And, finally, if you feel obliged to wear a mask but want to signal your disapproval of having to do so, you can get a "sexy world" mask with the Swedish flag on it here.
Don't forget to sign the petition on the UK Government's petitions website calling for an end to mandatory face masks in shops here.
A reader has started a website that contains some useful guidance about how you can claim legal exemption.
If you're a shop owner and you want to let your customers know you will not be insisting on face masks or asking them what their reasons for exemption are, you can download a friendly sign to stick in your window here.
And here's an excellent piece about the ineffectiveness of masks by a Roger W. Koops, who has a doctorate in organic chemistry. See also the Swiss Doctor's thorough review of the scientific evidence here.
Stop Press: A new study has found that wearing a used mask could be more dangerous than not wearing one at all. From the New York Post:
A new three-layer surgical mask is 65% efficient in filtering particles in the air – but when used, that number drops to 25%, according to the study published Tuesday in the Physics of Fluids.

Researchers from the University of Massachusetts Lowell and California Baptist University say that masks slow down airflow, making people more susceptible to breathing in particles – and a dirty face mask can't effectively filter out the tiniest of droplets.
And of course surgical masks offer no significant protection even when new.
The Great Barrington Declaration
The Great Barrington Declaration, a petition started by Professor Martin Kulldorff, Professor Sunetra Gupta and Professor Jay Bhattacharya calling for a strategy of "Focused Protection" (protect the elderly and the vulnerable and let everyone else get on with life), was launched in October and the lockdown zealots have been doing their best to discredit it ever since. If you googled it a week after launch, the top hits were three smear pieces from the Guardian, including: "Herd immunity letter signed by fake experts including 'Dr Johnny Bananas'." (Freddie Sayers at UnHerd warned us about this the day before it appeared.) On the bright side, Google UK has stopped shadow banning it, so the actual Declaration now tops the search results – and Toby's Spectator piece about the attempt to suppress it is among the top hits – although discussion of it has been censored by Reddit. The reason the zealots hate it, of course, is that it gives the lie to their claim that "the science" only supports their strategy. These three scientists are every bit as eminent – more eminent – than the pro-lockdown fanatics so expect no let up in the attacks. (Wikipedia has also done a smear job.)
You can find it here. Please sign it. Now over three quarters of a million signatures.
Update: The authors of the GDB have expanded the FAQs to deal with some of the arguments and smears that have been made against their proposal. Worth reading in full.
Update 2: Many of the signatories of the Great Barrington Declaration are involved with new UK anti-lockdown campaign Recovery. Find out more and join here.
Update 3: You can watch Sunetra Gupta set out the case for "Focused Protection" here and Jay Bhattacharya make it here.
Update 4: The three GBD authors plus Prof Carl Heneghan of CEBM have launched a new website collateralglobal.org, "a global repository for research into the collateral effects of the COVID-19 lockdown measures". Follow Collateral Global on Twitter here.
Judicial Reviews Against the Government
There are now so many JRs being brought against the Government and its ministers, we thought we'd include them all in one place down here.
First, there's the Simon Dolan case. You can see all the latest updates and contribute to that cause here. Alas, he's now reached the end of the road, with the Supreme Court's refusal to hear his appeal. Dolan has no regrets. "We forced SAGE to produce its minutes, got the Government to concede it had not lawfully shut schools, and lit the fire on scrutinizing data and information," he says. "We also believe our findings and evidence, while not considered properly by the judges, will be of use in the inevitable public inquires which will follow and will help history judge the PM, Matt Hancock and their advisers in the light that they deserve."
Then there's the Robin Tilbrook case. You can read about that and contribute here.
Then there's John's Campaign which is focused specifically on care homes. Find out more about that here.
There's the GoodLawProject's Judicial Review of the Government's award of lucrative PPE contracts to various private companies. You can find out more about that here and contribute to the crowdfunder here.
The Night Time Industries Association has instructed lawyers to JR any further restrictions on restaurants, pubs and bars.
And last but not least there's the Free Speech Union's challenge to Ofcom over its 'coronavirus guidance'. A High Court judge refused permission for the FSU's judicial review last week, but the FSU may appeal the decision. Check here for updates.
Samaritans

If you are struggling to cope, please call Samaritans for free on 116 123 (UK and ROI), email jo@samaritans.org or visit the Samaritans website to find details of your nearest branch. Samaritans is available round the clock, every single day of the year, providing a safe place for anyone struggling to cope, whoever they are, however they feel, whatever life has done to them.
Quotation Corner
We know they are lying. They know they are lying, They know that we know they are lying. We know that they know that we know they are lying. And still they continue to lie.

Alexander Solzhenitsyn
It's easier to fool people than to convince them that they have been fooled.

Mark Twain
Men, it has been well said, think in herds; it will be seen that they go mad in herds, while they only recover their senses slowly, one by one.

Charles Mackay
They who would give up essential liberty to purchase a little temporary safety, deserve neither liberty nor safety.

Benjamin Franklin
To do evil a human being must first of all believe that what he's doing is good, or else that it's a well-considered act in conformity with natural law. Fortunately, it is in the nature of the human being to seek a justification for his actions…

Ideology – that is what gives the evildoing its long-sought justification and gives the evildoer the necessary steadfastness and determination.

Alexander Solzhenitsyn
No lesson seems to be so deeply inculcated by the experience of life as that you never should trust experts. If you believe the doctors, nothing is wholesome: if you believe the theologians, nothing is innocent: if you believe the soldiers, nothing is safe. They all require to have their strong wine diluted by a very large admixture of insipid common sense.

Robert Gascoyne-Cecil, 3rd Marquess of Salisbury
Nothing would be more fatal than for the Government of States to get into the hands of experts. Expert knowledge is limited knowledge and the unlimited ignorance of the plain man, who knows where it hurts, is a safer guide than any rigorous direction of a specialist.

Sir Winston Churchill
If it disagrees with experiment, it's wrong. In that simple statement is the key to science.

Richard Feynman
Of all tyrannies, a tyranny sincerely exercised for the good of its victims may be the most oppressive. It would be better to live under robber barons than under omnipotent moral busybodies. The robber baron's cruelty may sometimes sleep, his cupidity may at some point be satiated; but those who torment us for our own good will torment us without end for they do so with the approval of their own conscience.

C.S. Lewis
The welfare of humanity is always the alibi of tyrants.

Albert Camus
We've arranged a global civilization in which most crucial elements profoundly depend on science and technology. We have also arranged things so that almost no one understands science and technology. This is a prescription for disaster. We might get away with it for a while, but sooner or later this combustible mixture of ignorance and power is going to blow up in our faces.

Carl Sagan
Political language – and with variations this is true of all political parties, from Conservatives to Anarchists – is designed to make lies sound truthful and murder respectable, and to give an appearance of solidity to pure wind.

George Orwell
The object of life is not to be on the side of the majority, but to escape finding oneself in the ranks of the insane.

Marcus Aurelius
Necessity is the plea for every restriction of human freedom. It is the argument of tyrants; it is the creed of slaves.

William Pitt the Younger
If you tell a lie big enough and keep repeating it, people will eventually come to believe it. The lie can be maintained only for such time as the State can shield the people from the political, economic and/or military consequences of the lie. It thus becomes vitally important for the State to use all of its powers to repress dissent, for the truth is the mortal enemy of the lie, and thus by extension, the truth is the greatest enemy of the State.

Joseph Goebbels (attributed)
The whole aim of practical politics is to keep the populace alarmed (and hence clamorous to be led to safety) by menacing it with an endless series of hobgoblins, most of them imaginary.

H.L. Mencken
I have always strenuously supported the right of every man to his own opinion, however different that opinion might be to mine. He who denies to another this right, makes a slave of himself to his present opinion, because he precludes himself the right of changing it.

Thomas Paine
Shameless Begging Bit
Thanks as always to those of you who made a donation in the past 24 hours to pay for the upkeep of this site. Doing these daily updates is hard work (although we have help from lots of people, mainly in the form of readers sending us stories and links). If you feel like donating, please click here. And if you want to flag up any stories or links we should include in future updates, email us here. (Don't assume we'll pick them up in the comments.)
And Finally…
Watch Myki Tuff and the Friendly Fire Band perform I Will Survive Corona, a reggae version of the famous Gloria Gaynor song. Is its pro-social distancing message ironic or sincere? You be the judge.