Is London on its Way to Tier 3?
Is London set to join Kent and vast swathes of the North in Tier 3, and see its restaurants and pubs once again close their doors when the Tier system is reviewed on Wednesday? Sadly the answer appears to be "quite likely". The Telegraph has the story:
It is "inevitable" London will go into Tier 3, health sources say, amid warnings that the latest data on infections in the capital is "catastrophic". MPs from London and the surrounding areas are due to be briefed on Monday on figures that show the rate of infection is now doubling every four days.

One health source said the latest data was "terrifying", with rates in the capital worse than those of Liverpool or Manchester when they entered Tier 3, giving the Government little choice but to introduce the harshest restrictions. In spite of some variations between different parts of the capital, he said the London boroughs were seen as "far too interconnected" to each other to be split up.

"The new data makes it likely London will go into Tier 3," said another Government source, describing the latest figures as "catastrophic". Another Government insider said: "Boris will be very against putting London in Tier 3. But I think it's more than 50% likely London will go into Tier 3."
The move is forecast to cost the economy £3 billion, pushing businesses that have survived thus far to breaking point. The Guardian describes what it could mean for a restaurant owner in Upminster:
Festive lights twinkle on the outside terrace of Upminster's Osteria Due Amici Italian restaurant with outdoor tables placed beneath heaters, and indoor tables separated by Perspex screens.

Owner Edward Xhetani, 38, has done everything to entice customers and be Covid-compliant. It was due to be fully booked on Friday night. "But if we go into Tier 3, I'm done. That's the truth. I don't have a chance," he said.

At the furthest eastern reach of the District line, Upminster lies in the London borough of Havering, where coronavirus infection rates are among the highest in the capital. Xhetani was banking on pre-Christmas trade. Instead, he faces the prospect of closing down and letting his 20 staff go. Takeaway deliveries, permitted under Tier 3, are not financially viable. "I don't think we will survive."
Opposition to the move is growing among Tory MPs, especially those representing London constituencies, with many calling for the city to be split into different tiers. From the Mail on Sunday:
London's Tory MPs have urged Boris Johnson not to inflict "untold damage" on the capital by moving it into a Tier 3 lockdown this week. In a letter seen by the Mail on Sunday, the MPs urge the Prime Minister to spare the capital because shutting it down would hurt not just Londoners, but "people across the nation" who depend on the "wealth and prosperity generated by our great city"…

In a pre-emptive strike ahead of a review of the capital's restrictions, six senior Conservatives signed the letter, organised by Harrow East MP Bob Blackman, which warned that many London Tory MPs could vote against the Government's COVOD-19 [sic] approach when it is reviewed next month if the city is plunged into Tier 3.

Separately, Nickie Aiken, the Conservative MP whose constituency includes the West End, said Tier 3 would be a "disaster" for London and destroy livelihoods.

Mr Blackman said last night he supported the proposal to split London into different tiers, adding: "The least-affected areas should not be governed by the worst-affected areas." He said he would vote against renewing the current anti-Covid regime next month if London was forced into Tier 3, and warned that many other London Tory MPs would do the same.

However, former Tory leader Sir Iain Duncan Smith said it would be a "mistake" to put even some London boroughs into Tier 3. Sir Iain, MP for Chingford and Woodford Green in North-East London, warned that the virus increases in his area were among schoolchildren, not the elderly population more at risk.

And Ms Aiken said the approach of dividing the capital into different restriction zones would be "near impossible to police".

Chancellor Rishi Sunak and Business Secretary Alok Sharma have raised concerns over plunging the capital into Tier 3.

The MPs' letter highlighted the Government's own estimate last month that 550,000 jobs would have been at risk if London had been put in Tier 3 last month. They warned: "It would be a false choice to pit lives against livelihoods when it comes to deciding which Covid restrictions should apply in London. We believe the Government can both protect lives and livelihoods with a more measured approach of keeping our capital open while also bearing down on this terrible virus."
Officials have confirmed that London will be treated as a whole, with Matt Hancock stating that "narrow carve-outs" of areas with lower rates of infection often leads to them catching up or overtaking areas with a higher prevalence of COVID-19.
Tim Spector, a leading epidemiologist and the creator of the COVID-19 Symptom Study app, has also warned against putting the capital in Tier 3. From the BMJ:
Speaking at a Royal Society of Medicine event, Spector said, "This on-off business is a total disaster, and we should avoid it. In London the decrease has stopped and is flat or slightly increased. Most of the cases are in north London at the moment. It would be a big mistake if London goes into Tier 3. I think everyone should be coming down a tier and stay somewhere between Tier 1 and 2 until April, when we see the vaccine taking effect."

Spector said there was a danger that people would engage in risky behaviour if they thought their freedom was about to be curtailed even further. "Drinking and festivities will happen if people think that in two days' time that is it for another six weeks. It would be madness to do that."

"We need to think about these tier systems. The whole point should be the capacity of the NHS to deal with it locally. At the moment, according to our data, London has plenty of spare capacity [in hospitals]. We know we aren't going to get rid of this virus before the vaccine, so we need to make sure the NHS is under control and that people over the age of 60 are not getting it at bad rates and have some clear criteria."

He said the Government should stop treating people like "cattle" to be led and instead give them better information and trust them to do the right thing. "Just having this league table of who is being relegated and promoted and this on-off effect is madness," he added. "We need a much more consistent pattern that we can all relate to. If you tell people the truth and what is going on in the area, they will behave responsibly. They need to be part of the discussion not treated as if they are cattle."
Here, as a point of reference, is the latest critical care bed occupancy numbers from the Spectator's COVID-19 data tracker.
Stop Press: The data from Tim Spector's Zoe Covid Symptom study is well worth looking at for a detailed and nuanced picture of rises and falls in cases. The most recent data press release (dated December 11th) presents findings that though cases are rising in Wales and London they are falling in much of the rest of the country:
There are currently 19,190 daily new symptomatic cases of COVID-19 in the UK on average over the two weeks up to December 6th (excluding care homes). This compares to 20,497 daily new symptomatic cases a week earlier.
The UK R value is 0.9. Regional R values are: England 0.9, Wales 1.1, Scotland 0.8.
Age groups: cases in the over-60s that contribute to hospital admissions continue to slowly decrease over time
That press release also provides details of the survey's new English Tier Dashboard, which uses data from both the app and other publicly available sources to rank regions according to the criteria of the tier system. Commenting, Tim Spector said:
The new English Tier Dashboard aims to provide information to the regions based on the Government's own criteria. Key parameters in changing tiers is the rates in the over 60s and the percentage of hospital beds occupied by COVID-19 patients. Currently we have no data that suggests that the NHS in England is at risk of being overwhelmed. Before increasing restrictions I believe a full cost-benefit evaluation should be made, that accounts for other factors such as mental health, the economy and employment. The good news is that in all the key regions, the dashboard is either trending down or staying the same, so things aren't getting worse.
Worth reading in full.
A Senior Doctor Writes…
The senior medic who's a regular contributor to Lockdown Sceptics isn't impressed by the scare-mongering that NHS panjandrums have been doing about the current risks to the service.
Take John Hopson, the CEO of NHS Providers. He produced a Twitter thread on Saturday to publicise a letter he and his deputy, Safron Cordery, have written to the Prime Minister.
Firstly, why is Hopson allowed to give a running commentary in the media about communications to Government? He is employed by the NHS and should not be doing this. Any normal employee would be dismissed for acting in that way.
Or is it just NHS employees who dissent from Covid orthodoxy who are disciplined or fired for speaking out in public?
Hopson and Cordery claim the number of COVID-19 inpatients has increased in the past fortnight – but as you can see from the graphs above, there's little evidence of that. Their gloomy prognosis depends on trusting the notoriously unreliable community testing data in various hotspots – Essex, Kent, London and parts of Lincolnshire – and predicting that London and the South East and South West are about to witness the same levels of infection and hospital admissions that were seen in parts of the North in September and October.
Number 12 of 18 in Hopson's interminable twitter rant exposes the real reason behind the NHS pressure on the Government for further lockdown intensification.
That is a tacit acceptance of planning failure – all these problems were entirely predictable (and indeed predicted) in the summer. Hopson and his associates failed to do anything effective about it. They only had five months…
They are clutching at straws to conceal their own incompetence – effectively blaming the public for the problem and implying that locking everyone up again is the only solution.
The rational approach if they are short of beds is to scale back routine work – annoying I know, but that's less bad than crashing the economy again. NHS executives don't want to do that because it exposes their woeful inadequacies as managers. They prefer to blame the public – hence a lockdown of convenience. I seriously expect them to play this card each and every winter from now on.
I do know there are current bed problems in London but they are not due to increased Covid admissions on the basis of their own figures released up to 8th Dec.
It's the usual increased winter admissions from the elderly "acute on chronic" maladies.
Needless to say, Hopson fails to mention the 20% nosocomial spread – mainly among the elderly, spread by infectious staff and patients who have not been properly segregated.
This is a problem of their own making and the shroud waving is a classic NHS management tactic to divert attention and avoid accountability.
Rather than listen to these doom-mongers, the Government should scrap PCR mass testing altogether and replace it with lateral flow tests as a mass screening tool with any positive cases thrown up by LFT verified by a PCR test done in a proper NHS lab (not an ersatz Lighthouse Lab) with a cycle threshold below 35.
Of course, there will be a lot of resistance to that because it would require the DOH to accept it had squandered £22 billion of taxpayers' money, handing it out to Dominic Cummings' mates for no proper reason.
How Many People Are Really Dying of COVID-19?
Lockdown Sceptics regular Guy de la Bédoyère has done a cracking piece of analysis of deaths in Week 48 (the w/e November 27th). Guy used to be a statistician in a former life and he's used those skills to put some of the Government's alarmist data into perspective.
He points out that comparing deaths in England and Wales in Week 48 to the five-year average, and concluding that they are alarmingly high, is misleading. Why? Because the population of England and Wales has increased and aged in the past five years, so you would expect deaths in Week 48 to be higher than than previous years as a matter of course.
This year, there were 12,456 deaths in England and Wales in Week 48. Sounds a lot, right? But Guy calculates that if you compare deaths this year to deaths in Week 48 in the previous 10 years and allow for population growth and the fact that deaths are increasing at a rate of 1.2% per annum, the number of deaths this year, absent Covid, should have been 11,145. But the ONS would have us believe that 3,040 of the 12,456 registered deaths in Week 48 were due to Covid, implying that had it not been for the dreaded lurgy only 9,416 people would have died. Guy thinks that's implausible.
Anything less than 9,416 in absolute terms has not been seen in a Week 48 since 2013. When weighted for the lower size of population we can see that Week 48 in 2020 has allegedly seen the lowest death rate from all causes other than COVID-19 for over a decade.

The ONS is thus claiming that 24.4% (1:4) of all deaths in England and Wales in Week 48 were attributable to COVID-19 at a time when, by some extraordinary chance, deaths from all other causes dropped so dramatically that had it not been for COVID-19 we would have been exhorted to dance in the streets for joy at the nosedive in UK deaths to the lowest level for more than a decade, if not longer.

The ONS also claims that the deaths in Week 48 were 20.3% higher than the five-year average. This of course conveniently masks the fact that, as I have shown, there has been an apparent steady increase in the rate of death in Week 48 (and doubtless other weeks) for years. And there's nothing special about Week 48, I can assure you. Looking at one week in one year on its own is of course potentially flawed, but not when one looks at that week over a much longer period of time. The ONS and SAGE make much of the idea that this year's figures for many weeks are 'higher' than the five-year average. But since, as I have shown, the trend was rising anyway then of course this year's figures will be 'higher' than the average. The question is how much of that rise is attributable to Covid and how much to existing trends.

The alternative way of looking at that is to refute this on the grounds that it is impossible. Therefore, we must consider that whatever remains, however improbable, must be true, which is that the figures have been presented in a way that exacerbates the impression of Covid's impact.

The 3,040 deaths attributed to COVID-19 by the ONS can be reduced immediately to 1,311. This is achieved by taking the 12,456 recorded deaths for Week 48 and subtracting the deaths we might have expected that week anyway, based on the last 10 years and the mean increase as weighted against a rising population. Since that figure, 11,145 deaths, does not take into account 2020's attested increase in deaths from suicide, untreated conditions and so on we could theoretically reduce the 1,311 further by assuming at least some of those additional deaths are attributable to non-Covid factors. Deductions could also be made for those whose deaths have been attributed to Covid when in fact they died from something else and/or thanks to false positives (although, to be fair, we may have already stripped them out by reducing the number of Covid deaths in Week 48 from a putative 3,040 to a more realistic 1,311). Needless to say, all these are impossible to unravel and take us into the realms of probability and speculation.
This is a brilliant piece of statistical analysis which demonstrates, pretty persuasively, that the number of people the Government believes is dying from COVID-19 have been greatly exaggerated and that the majority of the deaths ascribed to the virus are due to other causes.
Worth reading in full.
Hey, Teacher, Leave Those Kids Alone
With London Mayor Sadiq Khan calling for London schools to close ahead of the looming shift to Tier 3, and Greenwich schools closing already, it is worth highlighting two recently-published articles on children and COVID-19.
The first is from Nature – "How kids' immune systems can evade COVID-19" – and details the growing body of evidence to explain why young kids account for only a small percentage of infections. It begins by highlighting an interesting point about testing:
One clue that the response of kids to the virus differs from that of adults is that children develop COVID-19 symptoms and antibodies specific to SARS-CoV-2 but never test positive for the virus on a standard RT-PCR test. In one study, three children under 10 from the same family developed SARS-CoV-2 antibodies, and two of them even experienced mild symptoms, but none tested positive on RT-PCR, despite being tested 11 times over 28 days while in close contact with their parents, who had tested positive.
It goes on to offer some explanations of the differences between the immune system response to COVID-19 in kids and adults:
Kids' immune systems seem to be better equipped to eliminate SARS-CoV-2 than those of adults. "They are well adapted and very well equipped to respond to new viruses," says Donna Farber, an immunologist at Columbia University in New York City…

Farber says the types of antibody children develop offer clues about what is going on. In a study of 32 adults and 47 children aged 18 or younger, she and colleagues found that children mostly produced antibodies aimed at the SARS-CoV-2 spike protein, which the virus uses to enter cells. Adults generated similar antibodies, but also developed antibodies against the nucleocapsid protein, which is essential for viral replication.

Farber says that the nucleocapsid protein is typically released in significant quantities only when a virus is widespread in the body. The kids lacked nucleocapsid-specific antibodies, which suggests that they aren't experiencing widespread infection, says Farber. Children's immune responses seem to be able to eliminate the virus before it replicates in large numbers, she says.

Farber suggests that the reason children can neutralize the virus is that their T-cells are relatively naïve. T-cells are part of the body's adaptive immune system, which learns to recognize pathogens it encounters over a lifetime. Farber says that because children's T-cells are mostly untrained, they might have a greater capacity to respond to new viruses. She is studying this phenomenon in more detail.

Meanwhile, there is evidence that when children are exposed to the virus, they receive a smaller dose than adults, because their noses contain fewer ACE2 receptors, which the virus uses to gain access to cells. This might also explain why COVID-19 is less prevalent in children than in adults, say researchers.
The article in Nature is worth reading in full.
The second piece comes from National Geographic and reports on a recent study carried out in Iceland suggesting that: "Kids catch and spread coronavirus half as much as much as adults."
National Geographic was given exclusive access to the results from an Icelandic study that provides definitive evidence of how much children contribute to coronavirus spread. Researchers with the nation's Directorate of Health and deCODE genetics, a human-genomics company in Reykjavik, monitored every adult and child in the country who was quarantined after potentially being exposed this spring, using contact tracing and genetic sequencing to trace links between various outbreak clusters. This study found that children under 15 were about half as likely as adults to be infected, and only half as likely as adults to transmit the virus to others. Almost all the coronavirus transmissions to children came from adults.

"They can and do get infected and transmit to others, but they do both less frequently than adults," says Kári Stefánsson, the chief executive of deCODE.

This analysis is one in a recent flurry of large-scale studies that support the conclusion that infected adults pose a greater danger to children than kids do to adults. These studies could help inform officials who are struggling to decide when, or if, to close schools, knowing that such shutdowns are harming children. In addition to vital academic lessons, schools provide many critical services to communities, so last week, the U.S. Centres for Disease Control and Prevention recommended that schools should be both "the last settings to close" and "the first to reopen".
Worth reading in full.
The UK's COVID-19 Passport Plan
The Spectator's Steerpike has an interesting piece on the Government's plans in respect of COVID-19 passports.
On Monday, minister James Cleverly would not say if immunity cards or passports were on the table, as he toured the broadcast studios in the morning. Could the confusion lie in the plans the Government has to issue passports for those who have tested negative for the disease instead?

Mr S has obtained documents which show that the UK's plans for negative Covid test 'passports' have progressed much further than previously thought.

While the Prime Minister merely hinted in late November that so-called "freedom passes" could allow members of the public to be free from restrictions, the documents show that at the beginning of November, the Department of Health was asking businesses to build a "minimum viable product" for the "Covid certification/passport" scheme.

The document explains that: "Negative Covid Test Status Evidence for citizens will be provided if they have obtained a negative COVID-19 test within a specific timeframe in addition to meeting other criteria."

The Department of Health told those building the passport system that: "The Government wishes to enable workplaces, educational centres, health and social care services and places of business to open to members of the public who have tested negative for COVID-19."
Steerpike notes that while the DOH has ruled out immunity passports for the vaccinated, it would not take too much to adapt the new system so those who've had the jab can also get a "freedom pass".
From the point of view of a public health official, there's a certain logic in attaching the passport to a negative test result, rather than to the injection, given that it is still unclear how long immunity from the jab will last, or whether it prevents transmission.
Stop Press: The Government's intentions on COVID-19 passports may, in any case, end up being overtaken by the country at large. A reader has written in:
I noticed a comment in the current newsletter of a small hotel in Scotland offering "Wildlife Holidays" where we have stayed on occasion in the days pre COVID-19.

"Should a vaccination programme be rolled out in the next few months, then it is likely we will require all guests to have been vaccinated before arrival," it says.

2020 has undoubtedly have been a hard year for the hotel and they have already put in place a wide range of COVID-19 related "safety" measures which will have had significant cost and massively reduced their occupancy rates. They will be balancing the requirements of both the Government and their customers, and, in respect of the latter, they clearly envisage that their customers will expect the highest possible levels of "safety" and will, on the whole, regard this vaccination requirement positively!

I fear that, whatever the science and whatever Government might say, we are all going to be forced inexorably into a situation where "Vaccination Certificates", de facto if not de jure, become necessary to lead even a reasonable life in the months (years?) to come.
Stop Press 2: Bill Gates predicts that even with the mass rollout of Covid vaccines, it is still "sadly" appropriate for bars and restaurants to be closed for the next four to six months.
Australia: Surge in Eating Disorders in the Wake of Lockdown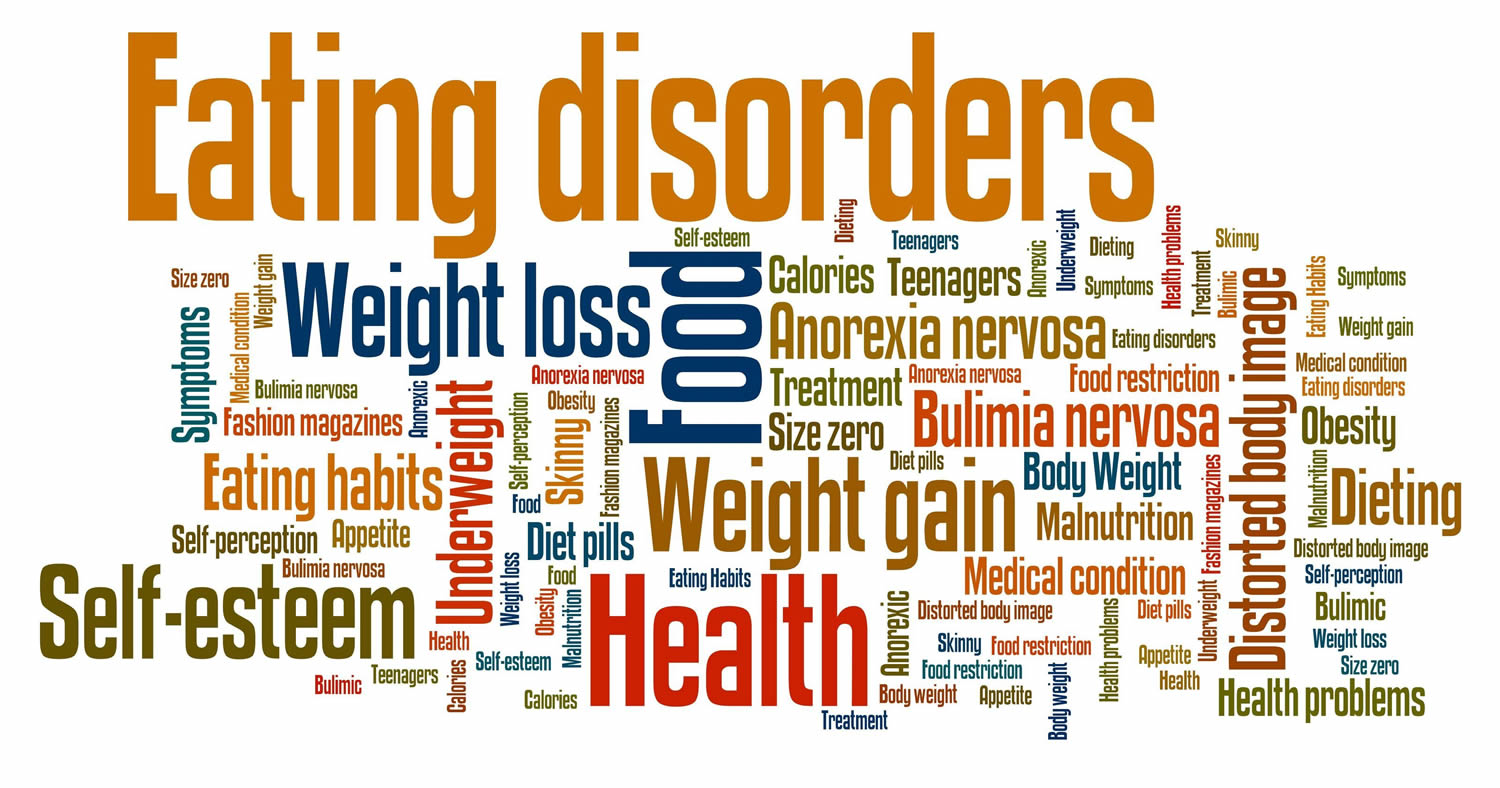 The Sydney Morning Herald has a report on a tragic consequence of the State of Victoria's response to the coronavirus.
The COVID-19 pandemic and Victoria's protracted lockdown to contain the virus has triggered a wave of destructive eating disorders in teenagers and young adults, with the demand for treatment overwhelming available services and spilling into hospital wards and emergency rooms.

Christine Morgan, the Chief Executive of the National Mental Health Commission, who advises the Prime Minister on suicide prevention said that data provided by hospitals and support services showed a national surge of between 25% and 50% in presentations for eating disorders across the public health system.

In Victoria, the situation is so dire that some of Melbourne's leading private practices specialising in eating disorders have been forced to close their doors to new patients.

Kevin Barrow, the chief executive of the Butterfly Foundation which runs a national helpline for people with eating disorders, said a shortage of trained clinicians was aggravating what is likely to be a long-term health consequence for young people.

"If you are in need of care you just can't get in to see somebody", Mr Barrow said. "The evidence suggests the earlier you get into treatment, the better chance of recovery. Unfortunately the converse is also true. I think we are going to be dealing with these challenges for quite some time to come."

Dr Louisa Hoey, a clinical psychologist who consults almost exclusively with people with eating disorders at the Health Psychology Centre in Kew, said that there was a two to three-month waiting list for new patients. She said one of the biggest factors behind the surge in new diagnoses was the loss of social, work and school activities through the pandemic which normally help keep eating disorders in check. "That structure not being there has been overwhelming for people", she says. "People talked about just feeling suffocated at home."

Claire Finkelstein, who works as part of a team of psychologists and dietitians specialising in eating disorders at the Nourish, Nature, Thrive clinics in Ivanhoe and Mornington said that her books had been closed to new patients for all but one week this year. "Prior to the pandemic we were already having huge trouble in finding clinicians who wanted to work in this field or had this skill set", she said. "The treatments we have can be quite effective if they are delivered early. That is really hard to do when there is a bottleneck in the system. That is the tragedy of what is happening at the moment.''

For those already diagnosed or recovering from eating disorders, the long COVID-19 winter was equally challenging. "It has taken away their capacity to balance their lives", said Christine Morgan. "For all of us that causes anxiety and distress. For somebody with the psychopathology of an eating disorder it is horror on steroids.''
Worth reading in full.
Round-up
Theme Tunes Suggested by Readers
Two today: "Damage I've Done" by The Heads and "Always Looking for The Wave" by Juste Moi.
Love in the Time of Covid
We have created some Lockdown Sceptics Forums, including a dating forum called "Love in a Covid Climate" that has attracted a bit of attention. We have a team of moderators in place to remove spam and deal with the trolls, but sometimes it takes a little while so please bear with us. You have to register to use the Forums, but that should just be a one-time thing. Any problems, email the Lockdown Sceptics webmaster Ian Rons here.
Sharing Stories
Some of you have asked how to link to particular stories on Lockdown Sceptics so you can share it. To do that, click on the headline of a particular story and a link symbol will appear on the right-hand side of the headline. Click on the link and the URL of your page will switch to the URL of that particular story. You can then copy that URL and either email it to your friends or post it on social media. Please do share the stories.
Social Media Accounts
You can follow Lockdown Sceptics on our social media accounts which are updated throughout the day. To follow us on Facebook, click here; to follow us on Twitter, click here; to follow us on Instagram, click here; to follow us on Parler, click here; and to follow us on MeWe, click here.
Woke Gobbledegook
We've decided to create a permanent slot down here for woke gobbledegook. Today, we bring you the Falls Church School Board in Virginia, USA and its decision to change the names of Thomas Jefferson Elementary and George Mason High following a community "consultation". Report from wtop-news.
The Falls Church School Board in Virginia voted 7-0 to change the names of Thomas Jefferson Elementary and George Mason High. Greg Anderson, Chair of the Falls Church School Board said: "After deep and careful consideration of everything I've heard and read, I conclude that renaming both schools is in the best interest of our students and a necessary part of our equity work."

The name change is a School Board initiative that was begun in the summer at the height of social unrest and included a survey of the Falls Church community taken in October. The survey found that 56% of respondents overall asked that the names stay on the schools, including 61% of the parents at Thomas Jefferson Elementary and 57% of the parents at George Mason High.

Although the vote stands in contrast to the survey, the School Board Chairman said the School Board listened to the community. "I considered the survey results and the community discussion that followed, and I revisited our public hearings… I conclude that the public is split, and if you go beyond the simple number, I've heard reasoned perspectives from those in favour of retaining the names and from those in favour of changing the names", Anderson said.

One of the speakers at the meeting, Dr Jennifer Santiago, said she represented the minority voice in the survey and agreed with the Board's decision.

"While there are many times majority rules works in issues of equity, it is the opposite that is needed", Santiago said. "If the majority rule worked for traditionally marginalized groups, we would not have systemic racism."

Former Thomas Jefferson and George Mason student William Henneberg said changing the names against what the majority desires will set a bad precedent for the future. "Do not encourage our students to be victims or to use offense as a means to shut others down", Henneberg said. "Encourage our children to be critical thinkers."

Santiago disagreed, saying the majority's decision-making has ruled for a long time, and its actions are being tackled with the current name-change discussions. "We need to listen very strongly to the minority response to this survey", Santiago said. "Because the voices making up that number are the ones most negatively affected by the lives and legacies of these two men."
The report in wtop-news is worth reading in full.
The Washington Examiner is less than impressed by the Board's decision.
The Falls Church City Public Schools board in Virginia beclowned itself this month by voting unanimously to remove the names of founders Thomas Jefferson and George Mason from an elementary school and a high school, respectively.

The board made the change in open defiance of its own survey showing that 56% of the school community, and more than two-thirds of those who expressed a definite opinion, wanted to keep the names. It also defies fiscal responsibility, with the name changes estimated to cost more than $110,000 to implement.

This pathetic, politically correct pronouncement comes from the same School Board that has not figured out how to hold in-person classes since March, despite mountains of evidence that elementary and secondary schools are not primary locations for spreading the coronavirus. Rather than waste its time on virtue-signalling against dead white males, perhaps the board should worry more about better educating its students.
Also worth reading in full.
Stop Press: We have had a response to the competition announced yesterday for an English translation of the Rhodes Trust's spectacularly woke tweet. Any more offers? A reminder of what the tweet said:
And here's the reader's translation:
Billy-Ray Bellend is a young teacher who works at UBC. He writes fiction and has a very modern outlook on every ism you can imagine. He likes to focus his fiction on the past moulding it into a far better place by removing bits he doesn't like.
"Mask Exempt" Lanyards
We've created a one-stop shop down here for people who want to buy (or make) a "Mask Exempt" lanyard/card. You can print out and laminate a fairly standard one for free here and it has the advantage of not explicitly claiming you have a disability. But if you have no qualms about that (or you are disabled), you can buy a lanyard from Amazon saying you do have a disability/medical exemption here (takes a while to arrive). The Government has instructions on how to download an official "Mask Exempt" notice to put on your phone here. You can get a "Hidden Disability" tag from ebay here and an "exempt" card with lanyard for just £1.99 from Etsy here. And, finally, if you feel obliged to wear a mask but want to signal your disapproval of having to do so, you can get a "sexy world" mask with the Swedish flag on it here.
Don't forget to sign the petition on the UK Government's petitions website calling for an end to mandatory face masks in shops here.
A reader has started a website that contains some useful guidance about how you can claim legal exemption.
If you're a shop owner and you want to let your customers know you will not be insisting on face masks or asking them what their reasons for exemption are, you can download a friendly sign to stick in your window here.
And here's an excellent piece about the ineffectiveness of masks by a Roger W. Koops, who has a doctorate in organic chemistry. See also the Swiss Doctor's thorough review of the scientific evidence here.
Stop Press: A splendid letter to the editor has just been published in the Irish Times:
Sir, – When exiting Level Five, our Taoiseach updated guidance on masks, saying that the introduction of mask mandates in July had had an incredibly positive effect.

As he did not elaborate, one can only guess as to what metrics allowed him to reach such a conclusion. It couldn't be the number of COVID-19 cases or mortality rates, as both have increased since July. It couldn't be improvements in our personal liberty, as we've spent months now sampling the various levels. It could only be in terms of compliance, rather than any actual, quantifiable evidence of health benefit, that our Taoiseach could be so pleased with. And if compliance is the measure of success, then it is understandable that he would look for more, asking us to start wearing them outdoors too. In so doing, however, the evidence for mask benefits, already flimsy, is stretched beyond credibility. Perhaps now might be a good time to question rather than comply? – Yours, etc,
The Great Barrington Declaration
The Great Barrington Declaration, a petition started by Professor Martin Kulldorff, Professor Sunetra Gupta and Professor Jay Bhattacharya calling for a strategy of "Focused Protection" (protect the elderly and the vulnerable and let everyone else get on with life), was launched in October and the lockdown zealots have been doing their best to discredit it ever since. If you googled it a week after launch, the top hits were three smear pieces from the Guardian, including: "Herd immunity letter signed by fake experts including 'Dr Johnny Bananas'." (Freddie Sayers at UnHerd warned us about this the day before it appeared.) On the bright side, Google UK has stopped shadow banning it, so the actual Declaration now tops the search results – and Toby's Spectator piece about the attempt to suppress it is among the top hits – although discussion of it has been censored by Reddit. The reason the zealots hate it, of course, is that it gives the lie to their claim that "the science" only supports their strategy. These three scientists are every bit as eminent – more eminent – than the pro-lockdown fanatics so expect no let up in the attacks. (Wikipedia has also done a smear job.)
You can find it here. Please sign it. Now over three quarters of a million signatures.
Update: The authors of the GDB have expanded the FAQs to deal with some of the arguments and smears that have been made against their proposal. Worth reading in full.
Update 2: Many of the signatories of the Great Barrington Declaration are involved with new UK anti-lockdown campaign Recovery. Find out more and join here.
Update 3: You can watch Sunetra Gupta set out the case for "Focused Protection" here and Jay Bhattacharya make it here.
Update 4: The three GBD authors plus Prof Carl Heneghan of CEBM have launched a new website collateralglobal.org, "a global repository for research into the collateral effects of the COVID-19 lockdown measures". Follow Collateral Global on Twitter here.
Judicial Reviews Against the Government
There are now so many JRs being brought against the Government and its ministers, we thought we'd include them all in one place down here.
First, there's the Simon Dolan case. You can see all the latest updates and contribute to that cause here. Alas, he's now reached the end of the road, with the Supreme Court's refusal to hear his appeal. Dolan has no regrets. "We forced SAGE to produce its minutes, got the Government to concede it had not lawfully shut schools, and lit the fire on scrutinizing data and information," he says. "We also believe our findings and evidence, while not considered properly by the judges, will be of use in the inevitable public inquires which will follow and will help history judge the PM, Matt Hancock and their advisers in the light that they deserve."
Then there's the Robin Tilbrook case. You can read about that and contribute here.
Then there's John's Campaign which is focused specifically on care homes. Find out more about that here.
There's the GoodLawProject's Judicial Review of the Government's award of lucrative PPE contracts to various private companies. You can find out more about that here and contribute to the crowdfunder here.
The Night Time Industries Association has instructed lawyers to JR any further restrictions on restaurants, pubs and bars.
And last but not least there's the Free Speech Union's challenge to Ofcom over its 'coronavirus guidance'. A High Court judge refused permission for the FSU's judicial review ;ast week, but the FSU may appeal the decision. Check here for updates.
Samaritans

If you are struggling to cope, please call Samaritans for free on 116 123 (UK and ROI), email jo@samaritans.org or visit the Samaritans website to find details of your nearest branch. Samaritans is available round the clock, every single day of the year, providing a safe place for anyone struggling to cope, whoever they are, however they feel, whatever life has done to them.
Quotation Corner
We know they are lying. They know they are lying, They know that we know they are lying. We know that they know that we know they are lying. And still they continue to lie.

Alexander Solzhenitsyn
It's easier to fool people than to convince them that they have been fooled.

Mark Twain
Men, it has been well said, think in herds; it will be seen that they go mad in herds, while they only recover their senses slowly, one by one.

Charles Mackay
They who would give up essential liberty to purchase a little temporary safety, deserve neither liberty nor safety.

Benjamin Franklin
To do evil a human being must first of all believe that what he's doing is good, or else that it's a well-considered act in conformity with natural law. Fortunately, it is in the nature of the human being to seek a justification for his actions…

Ideology – that is what gives the evildoing its long-sought justification and gives the evildoer the necessary steadfastness and determination.

Alexander Solzhenitsyn
No lesson seems to be so deeply inculcated by the experience of life as that you never should trust experts. If you believe the doctors, nothing is wholesome: if you believe the theologians, nothing is innocent: if you believe the soldiers, nothing is safe. They all require to have their strong wine diluted by a very large admixture of insipid common sense.

Robert Gascoyne-Cecil, 3rd Marquess of Salisbury
Nothing would be more fatal than for the Government of States to get into the hands of experts. Expert knowledge is limited knowledge and the unlimited ignorance of the plain man, who knows where it hurts, is a safer guide than any rigorous direction of a specialist.

Sir Winston Churchill
If it disagrees with experiment, it's wrong. In that simple statement is the key to science.

Richard Feynman
Of all tyrannies, a tyranny sincerely exercised for the good of its victims may be the most oppressive. It would be better to live under robber barons than under omnipotent moral busybodies. The robber baron's cruelty may sometimes sleep, his cupidity may at some point be satiated; but those who torment us for our own good will torment us without end for they do so with the approval of their own conscience.

C.S. Lewis
The welfare of humanity is always the alibi of tyrants.

Albert Camus
We've arranged a global civilization in which most crucial elements profoundly depend on science and technology. We have also arranged things so that almost no one understands science and technology. This is a prescription for disaster. We might get away with it for a while, but sooner or later this combustible mixture of ignorance and power is going to blow up in our faces.

Carl Sagan
Political language – and with variations this is true of all political parties, from Conservatives to Anarchists – is designed to make lies sound truthful and murder respectable, and to give an appearance of solidity to pure wind.

George Orwell
The object of life is not to be on the side of the majority, but to escape finding oneself in the ranks of the insane.

Marcus Aurelius
Necessity is the plea for every restriction of human freedom. It is the argument of tyrants; it is the creed of slaves.

William Pitt the Younger
If you tell a lie big enough and keep repeating it, people will eventually come to believe it. The lie can be maintained only for such time as the State can shield the people from the political, economic and/or military consequences of the lie. It thus becomes vitally important for the State to use all of its powers to repress dissent, for the truth is the mortal enemy of the lie, and thus by extension, the truth is the greatest enemy of the State.

Joseph Goebbels (attributed)
The whole aim of practical politics is to keep the populace alarmed (and hence clamorous to be led to safety) by menacing it with an endless series of hobgoblins, most of them imaginary.

H.L. Mencken
I have always strenuously supported the right of every man to his own opinion, however different that opinion might be to mine. He who denies to another this right, makes a slave of himself to his present opinion, because he precludes himself the right of changing it.

Thomas Paine
Shameless Begging Bit
Thanks as always to those of you who made a donation in the past 24 hours to pay for the upkeep of this site. Doing these daily updates is hard work (although we have help from lots of people, mainly in the form of readers sending us stories and links). If you feel like donating, please click here. And if you want to flag up any stories or links we should include in future updates, email us here. (Don't assume we'll pick them up in the comments.)
And Finally…