Government Proposes to Liberate Local Areas in Bid to Placate Rebellion
The Government has said that towns and villages will be able to go into lower tiers than neighbouring virus "hotspots" in an effort to see off a growing Commons rebellion against their new lockdown plans. The Telegraph has the exclusive.
MPs have been told that rural areas with low infection rates could be "decoupled" from cities that have "unfairly" dragged them into Tiers 2 and 3 under the Government's regional approach.

It comes amid a major rift between ministers and scientific advisers, who say areas of England are more likely to go up a tier than down one.

Government scientists have said they expect few changes within the system in coming months, with Tier 2 areas far more likely to go up than down and almost nowhere likely to get to Tier 1 until March. Scientists are understood to have told Boris Johnson that he should consider moving Tier 2 areas to Tier 3.

The draconian advice comes despite new figures showing the reproduction or 'R' rate of the virus to have come down to between 0.9 and 1.0 – its lowest level since August – meaning Covid could already be in retreat.

Up to 100 Tory MPs are threatening the biggest rebellion of Mr Johnson's premiership when the new tier system is put to a vote next week amid anger over a broad brush approach that has put low incidence areas into higher tiers because they are in the same county as a city with a high infection rate.

Government ministers Nadhim Zahawi and Jesse Norman are among those who have publicly criticised the new tiers.

Labour has yet to decide whether it will vote for the tier system, meaning Mr Johnson could face defeat unless he can persuade enough of his own MPs to back down. The Prime Minister said on Friday that he understood the "frustration" of people who have ended up in Tier 2 or 3 despite low infection rates in their own town or village.

According to reports, Mr Johnson has pencilled in Easter Monday as the day when the strict Covid tiers will be lifted.

Ministers and officials are trying to win round Tory MPs by offering them hope that their constituencies will be "decoupled" from hotspots when a review of the Tiers is carried out in mid-December.
It's a start, but a very small one given the absurdity and destructiveness of the Government's intention to keep the tier system in place until at least Easter.
The main reason being given for the extreme ongoing restrictions is the supposed need to "protect the NHS" from being overwhelmed. The Sun reports.
The PM is determined to put the NHS first – and believes he will have to wait until after Covid's winter peak in February and March to ease his grip.

A senior government source told the Sun: "Boris will not countenance hospitals overflowing like they did in Italy. Nor can we get to the stage where we have to cancel operations and treatments. In all likelihood, the tiers have to stay."
This must be the most expensive and repressive way to manage demand in a health service ever devised – and it's dishonest to pretend elective surgeries aren't being cancelled as it is. Why not simply increase surge capacity? It's not as though hospitals have been overwhelmed so far, even in the spring. In fact, they're currently running at below average occupancy rates across the country, while the surge capacity that has been created is not being used. As one reader writes to tells us:
Hot off the press from a friend who has spent the last six weeks getting the Nightingale Hospital in Harrogate up to speed at huge expense – they had a sign-off on Tuesday and yesterday were stood down – they may use it at some point for vaccinations. This is the emergency overspill for the Humber (Tier 3), Leeds (Tier 3) and Bradford (Tier 3).
There is nothing out of the ordinary about the mortality rate this autumn, as this explainer by Joel Smalley makes clear, and neither is there evidence that lockdowns are responsible for preventing a runaway epidemic. The R rate, after all, was below 1 before the current lockdown began, with daily deaths peaking on or around November 13th and infections three weeks or so before that. Oddly, the Government has only just announced that the R has fallen below 1, weeks after the surveys it relies on for this calculation – from Imperial College, King's College and the ONS – announced it occurred. Could this have anything to do with the fact that, at three weeks into the lockdown, they are now in a position to credit it? Not that we can check their working, which remains as obscure and concealed as ever.
Lockdown 3.0 is SAGE's "Pound of Flesh" For Christmas Freedom
Iain Duncan Smith writing in the Telegraph sums up perfectly the mood of MPs in the Covid Recovery Group ahead of the crucial vote next week.
The Chancellor laid bare the stark and painful economic reality for all to see this week. The economy has shrunk by 11.3%, the worst collapse in output in 300 years. Unemployment will reach 2.6 million and borrowing will reach an eye watering £394 billion.

The mood of sombre reflection and deep concern among MPs brought on by the Chancellor's statement rapidly gave way to disbelief and anger as the full implications of the Government's new tier system became apparent. In particular, many recalled the past use that has been made of dodgy figures to bounce us into lockdown.

The critical balance in decision making required to ensure that our response to the virus does not end up doing more damage than the disease still seems to elude the Government with the figures on coronavirus simply not justifying their ongoing desperate pessimism, particularly when set against the desperate damage to business, livelihoods and lives, beyond Covid.

SAGE predicted 4,000 daily deaths early next month. This rapidly turned out to be absurd. Four thousand deaths a day would be three times higher than the peak death rate in Brazil, which has a population three times greater than the UK.

Then, with a 16-day time lag, a mass of data showed that infection rates had flattened and were falling before the effect of the lockdown could be felt. That, however, hasn't stopped Patrick Vallance and ministers rather brazenly claiming that the reductions were down to the lockdown. Liverpool is a good example. The fall there seemed to happen long before the nation-wide lockdown even started. Even the mass testing programme rolled out there, despite what the Government claims, didn't change the rate of decline. Given that, perhaps the most trusted document produced by the Government was the one covered in scribbled and panicky question marks.

Yet despite the facts, instead of returning to the original tiers from before lockdown, we are effectively about to consign half of England to further lockdown after December 2nd. To put this in context, when the new rules come in the number of people in Tier 1, the lightest level of restrictions, will have fallen from 24.5 million pre-lockdown to just 700,000. Previously, nine million people were in Tier 3, post-lockdown that number will have risen to 23 million. Worse, the new set of tiers are far tougher than they were – even those whose tier hasn't gone up will still find themselves subject to far tougher restrictions.

The announcement brought an outcry from MPs because so many of their areas have been shunted into Tier 3 on what appears to be contradictory and shallow evidence. Take, for example, the city of Bristol. Before lockdown, they had 292 infections per hundred thousand people and were in Tier 1. Now, after a minor increase in the rate to 309, they have been moved to Tier 3. Or Tunbridge Wells, in Tier 1 with a rate of 48.9 before lockdown and now in Tier 3 with a rate of 103, a figure much lower than other areas in Tier 2.

What was the point of the lockdown if, as we come out, we end up with tighter restrictions than before lockdown? We aren't even waiting to learn what the effect of the lockdown has been before rushing into these changes.
IDS says there is growing concern among MPs that the draconian new tier system is the "pound of flesh SAGE demanded in return for the decision to have five days off over Christmas and that unless the Government stayed in a de facto lockdown for most of the country now then they would be demanding another lockdown in January".
He repeats the call for proper cost-benefit analyses to be published to enable MPs to make informed decisions.
Worth reading in full.
Stop Press: IDS talks to JHB here, telling her the Government must stop listening to the advice of SAGE.
Metropolitan Police Issues Warning About Today's Protest
For those going along to the protest today, be prepared for an unaccommodating police force. The Territorial Support Group is likely to be out in force. The following is from a statement issued by the Metropolitan Police:
Ahead of a planned protest on Saturday, November 28th, the Met is urgently reminding those looking to attend that protest is not currently a permitted exemption to the prohibition on gatherings under the current Coronavirus regulations.

Strict regulations have been introduced by the Government nationally to help prevent the spread of Coronavirus. This means that anyone gathering for protest risks enforcement action by officers.

A robust policing plan is in place throughout the weekend and officers will take action if they witness breaches of the regulations.

Chief Superintendent Stuart Bell, policing commander for this weekend, said: "The Met has a proud history of facilitating protest. However, our city is in a critical fight against COVID-19 and we cannot allow gatherings to jeopardise the progress and sacrifices our communities have made in fighting this virus.

"That is why we will be taking action in relation to prohibited gatherings on the streets of London, including those related to protest across the capital this weekend. Our top priority is public safety and that is why we cannot allow individuals to break the law and put their health and the health of their friends, family and the wider community at risk. If you are planning on attending a gathering, I would urge you to reconsider and stay at home."
They're obviously expecting something big.
"If You Vote to Destroy the Jobs of Others, Don't Expect to Keep Your Seat"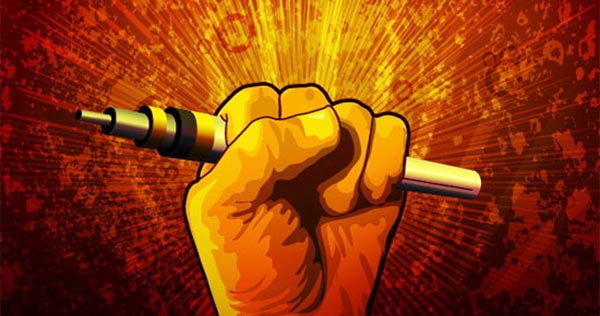 Peter Hitchens has asked if Lockdown Sceptics readers would care to join him in a campaign for a "mass write-in to MPs this weekend on the lines of 'If you vote to destroy the jobs of others, don't expect to keep your seat'". Websites like Write To Them make it easy, as he points out.
Sounds like a great idea. Good readers, over to you.
Government Threat to Business Puts More Firms at Risk
Is the Government about to use its powers to pull the rug from under firms struggling under the Government's lockdown measures? One reader is concerned.
On December 1st the Government is proposing to reinstate Crown Preference, a legal concept whereby HMRC gets priority over other creditors to recover unpaid taxes in the event of a company's insolvency. In normal times this would not have been an especially significant change. However, right now many companies have racked up significant tax liabilities because the Government has been using this as a way of supporting businesses in difficulty. We are not talking about small amounts of money – if you think of VAT (20% of turnover) and PAYE bills since March, these have really added up.

When Crown Preference is reinstated on Tuesday, a company's lenders, suppliers and credit insurers will need to reduce their exposure by the amount of taxes which are owed (as HMRC will now have priority over these debts). For struggling businesses this will probably mean their credit lines will be pulled from under them, and they will go out of business.

In the current circumstances it is difficult to see this move bringing in much revenue for the Exchequer – at the cost of pushing many businesses over the edge at the worst possible time. Why did we support these businesses in the first place, only now to throw them under a bus? It should be a no-brainer to defer this move, but the Chancellor didn't announce such a deferral on Tuesday and it feels like the issue has been buried under the weight of other news. It shouldn't be – it really matters.

Further reading on this is available from the law firm Addleshaws.
Care Homes Ban Christmas Decorations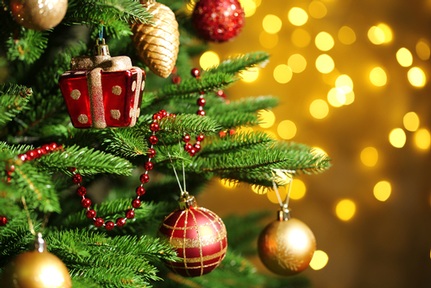 Care homes are being banned from putting up Christmas trees and decorations by local authorities due to "infection control issues". CareHome has the story.
Care Campaign for the Vulnerable (CCTV) has revealed it has received "distraught messages from care home managers" due to the ban.

One manager told CCTV: "I'm a manager of a residential nursing home. We are being told the local authority are trying to put a stop to homes decorating for Christmas!

"After everything that has been taken away from our residents this year, we're now expected to take Christmas away from them too!! 'Infection control' issues. I had a visit from Infection Control and we'd started to decorate our reception area and she told us 'I wouldn't bother going any further, because you'll be told to rip them all down'.

"I asked the direct question to the local authority bosses and they've told me there's no published guidance as of yet but they won't allow Christmas decorations.

"Our hearts are breaking for our beautiful residents. We've taken them down. It seems they're intent on taking away any little thing that brings them joy. That in itself is more dangerous to their well-being than Covid would ever be! And we've been through an outbreak and I stand by that statement."

The care home manager said she has heard similar stories from other care homes.

A spokeswoman for Care Campaign for the Vulnerable said: "'I find this downright appalling. As if residents haven't lost enough this year already. Why deprive them of the joy of Christmas?"

Pitkerro Care Centre in Dundee is one of those making changes to the way it decorates its home due to the pandemic and is asking people to donate outdoor Christmas decorations and lights to put in the back garden.

Normally during the festive period the care home is covered in Christmas decorations and trees, but this year anything that cannot be wiped down daily is banned.
What this over-zealous, killjoy guidance forgets is that even if surfaces spread the disease they can only do so when they are touched. But no one touches Christmas decorations except to put them up or take them down. More to the point, no one has yet succeeded in culturing the virus from surface samples, suggesting surfaces are not a major route of transmission. As the Lancet reported in October: "During the initial stages of the pandemic there was concern about surface transmission. However, latest research suggests that this is unlikely to be a major route of transmission as although SARS-CoV-2 can persist for days on inanimate surfaces, attempts to culture the virus from these surfaces were unsuccessful."
Woman Goes Blind After Lockdown Cancels Treatment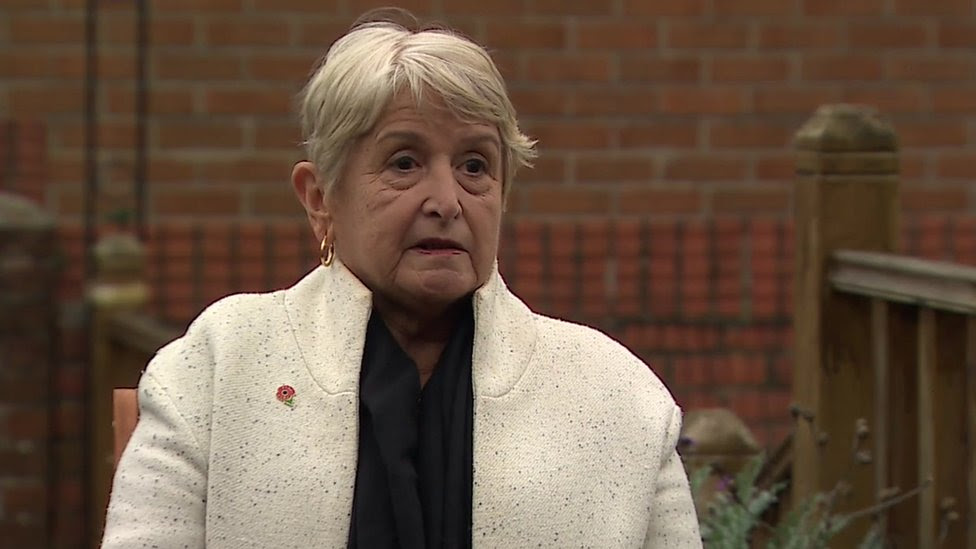 A woman has lost her sight after she was left without her regular treatment for months during the lockdown. The BBC has the details.
A woman has become blind after her monthly eye injections were delayed for four months during lockdown. Helen Jeremy, 73, said everything she enjoyed doing has "gone out of the window" after losing her eyesight.

Thousands more people in Wales are at risk of "irreversible sight loss" because of treatment delays, RNIB Cymru warns. The Welsh Government said health boards are working to increase services.

Mrs Jeremy, from Bridgend, has glaucoma and was diagnosed with age-related macular degeneration four years ago. Monthly injections controlled the condition and meant she could still drive and play the piano. However, her appointments were cancelled when the pandemic struck and her eyesight deteriorated.

"I was panicking. It was terrifying. Because I'm a widow I'm on my own and it was awful," she said. "Suddenly my eyesight was basically gone. By the time of my next appointment I was told there was no point in going on with these injections because the damage had been done to the back of my eye. Everything I loved doing has gone out of the window and my life's changed totally."
The NHS said it was just one of those things, nothing to do with them.
Cardiff and Vale University Health Board said priority at the time was based on patient risk. "We are sorry that Mrs Jeremy sadly experienced deterioration in her eyesight a few weeks following her last treatment in July," a spokesperson said. "Sadly, some eye conditions can become worse over time despite ongoing treatment."
The reference to "treatment in July" is clearly misleading as it is the lack of treatment since March that is the problem, which they do not acknowledge. Mrs Jeremy was just not a "priority". And now she is blind and can no longer do almost any of the things she loves.
Round-Up
Theme Tunes Suggested by Readers
Three today: "Tears of Rage" by The Band, "Ain't Nobody's Business if I do" by Billie Holiday and "Mad World" by Tears for Fears.
Love in the Time of Covid
We have created some Lockdown Sceptics Forums, including a dating forum called "Love in a Covid Climate" that has attracted a bit of attention. We have a team of moderators in place to remove spam and deal with the trolls, but sometimes it takes a little while so please bear with us. You have to register to use the Forums, but that should just be a one-time thing. Any problems, email the Lockdown Sceptics webmaster Ian Rons here.
Sharing Stories
Some of you have asked how to link to particular stories on Lockdown Sceptics so you can share it. To do that, click on the headline of a particular story and a link symbol will appear on the right-hand side of the headline. Click on the link and the URL of your page will switch to the URL of that particular story. You can then copy that URL and either email it to your friends or post it on social media. Please do share the stories.
Social Media Accounts
You can follow Lockdown Sceptics on our social media accounts which are updated throughout the day. To follow us on Facebook, click here; to follow us on Twitter, click here; to follow us on Instagram, click here; to follow us on Parler, click here; and to follow us on MeWe, click here.
Woke Gobbledegook
We've decided to create a permanent slot down here for woke gobbledegook. Today, it's the news that Eric Clapton has joined Van Morrison in his anti-lockdown "Save Live Music" campaign with a new collaborative song "Stand and Deliver" – and been called a "white supremacist" for his trouble. National File has the story.
Legendary rock-and-roll guitarist and vocalist Eric Clapton is collaborating with Van Morrison on a song called "Stand and Deliver" that is critical of United Kingdom's laughably stringent Covid lockdowns and their effects on live music. Predictably, liberals on Twitter are seething uncontrollably over the news.

Clapton, the only three-time inductee to the Rock and Roll Hall of Fame, told Variety magazine that he chose to collaborate with Morrison on the song after finding the effect of lockdowns on musicians "deeply upsetting".

"We must stand up and be counted because we need to find a way out of this mess. The alternative is not worth thinking about. Live music might never recover," Clapton stated.

Morrison, who founded the Save Live Music campaign, said "Eric's recording is fantastic and will clearly resonate with the many who share our frustrations," adding, "It is heart-breaking to see so many talented musicians lack any meaningful support from the Government, but we want to reassure them that we are working hard every day to lobby for the return of live music, and to save our industry."

The attacks on Clapton from unknown verified profiles on Twitter began almost immediately. Buzzwords such as "white supremacist," stemming from Clapton's collaboration with Morrison and off-the-cuff remarks he made onstage in support of British nationalism in 1976, appeared at the vanguard of the outrage machine.
"Mask Exempt" Lanyards
We've created a one-stop shop down here for people who want to buy (or make) a "Mask Exempt" lanyard/card. You can print out and laminate a fairly standard one for free here and it has the advantage of not explicitly claiming you have a disability. But if you have no qualms about that (or you are disabled), you can buy a lanyard from Amazon saying you do have a disability/medical exemption here (takes a while to arrive). The Government has instructions on how to download an official "Mask Exempt" notice to put on your phone here. You can get a "Hidden Disability" tag from ebay here and an "exempt" card with lanyard for just £1.99 from Etsy here. And, finally, if you feel obliged to wear a mask but want to signal your disapproval of having to do so, you can get a "sexy world" mask with the Swedish flag on it here.
Don't forget to sign the petition on the UK Government's petitions website calling for an end to mandatory face masks in shops here.
A reader has started a website that contains some useful guidance about how you can claim legal exemption.
If you're a shop owner and you want to let your customers know you want be insisting on face masks or asking them what their reasons for exemption are, you can download a friendly sign to stick in your window here.
And here's an excellent piece about the ineffectiveness of masks by a Roger W. Koops, who has a doctorate in organic chemistry.
Stop Press: A maskless woman in a supermarket was issued by police with a fixed penalty notice even though she explained to them to them that she was exempt on health grounds. The Mail has the story.
Footage shows two officers from West Midlands Police handing the female customer a fixed penalty notice, saying that she has "broken a guideline".

A policewoman explains that she can take the fine to court and show her "burden of proof" while the shopper claims that she is exempt from wearing a face covering.

Towards the start of the clip, the male police officer says: "What we're going to do, we're going to take this lady's details." The man filming asks "what for?" before the policeman urges him to listen to the other officer, who says: "If we give you a fixed penalty notice, what it then does, you take it to court and you show your burden of proof then to the court."

The female customer says "I don't need to", before the policeman responds: "Yes you do." The policewoman says that, as officers, they "do not have to ask for proof of her exemption" but that they can ask what it is "in a conversation".

The customer then interjects: "Hold on, hold on. I've just shown you my card, I've explained my situation." The policeman replies: "You showed me a card that you printed on the internet. That's not valid", to which the customer responds: "So?" He responds: "Because you haven't got a certificate or a doctor's note, the onus is on yourself."

The shopper says: "I can prove to you here that my son's girlfriend has ordered me a card, which I just said to you, I only texted the other day saying 'has my card come yet?' I can prove to you here that she's put 'yes, it does take a few weeks, I think my mum's took a few weeks as well'."

The camera operator questions whether she has broken the law, to which the policeman says she has "broken a guideline".
It's a funny kind of "guideline" that can land you a fine and in court.
The police officers are wrong of course. There is no requirement to produce a certificate or doctor's note and there is nothing "invalid" about an exemption card. Government guidance explains: "If you have an age, health or disability reason for not wearing a face covering: you do not routinely need to show any written evidence of this; you do not need to show an exemption card. This means that you do not need to seek advice or request a letter from a medical professional about your reason for not wearing a face covering." Furthermore, people are told to be "mindful and respectful" of the circumstances of people unable to wear a mask: "Some people are less able to wear face coverings, and the reasons for this may not be visible to others."
Someone needs to tell the police officers. Unfortunately, it doesn't appear that West Midlands Police has any intention of doing so.
The Great Barrington Declaration
The Great Barrington Declaration, a petition started by Professor Martin Kulldorff, Professor Sunetra Gupta and Professor Jay Bhattacharya calling for a strategy of "Focused Protection" (protect the elderly and the vulnerable and let everyone else get on with life), was launched last month and the lockdown zealots have been doing their best to discredit it ever since. If you Googled it a week after launch, the top hits were three smear pieces from the Guardian, including: "Herd immunity letter signed by fake experts including 'Dr Johnny Bananas'." (Freddie Sayers at UnHerd warned us about this the day before it appeared.) On the bright side, Google UK has stopped shadow banning it, so the actual Declaration now tops the search results – and Toby's Spectator piece about the attempt to suppress it is among the top hits – although discussion of it has been censored by Reddit. The reason the zealots hate it, of course, is that it gives the lie to their claim that "the science" only supports their strategy. These three scientists are every bit as eminent – more eminent – than the pro-lockdown fanatics so expect no let up in the attacks. (Wikipedia has also done a smear job.)
You can find it here. Please sign it. Now over 700,000 signatures.
Update: The authors of the GDB have expanded the FAQs to deal with some of the arguments and smears that have been made against their proposal. Worth reading in full.
Update 2: Many of the signatories of the Great Barrington Declaration are involved with new UK anti-lockdown campaign Recovery. Find out more and join here.
Update 3: You can watch Sunetra Gupta set out the case for "Focused Protection" here and Jay Bhattacharya make it here.
Update 4: The three GBD authors plus Prof Carl Heneghan of CEBM have launched a new website collateralglobal.org, "a global repository for research into the collateral effects of the COVID-19 lockdown measures". Follow Collateral Global on Twitter here.
Judicial Reviews Against the Government
There are now so many JRs being brought against the Government and its ministers, we thought we'd include them all in one place down here.
First, there's the Simon Dolan case. You can see all the latest updates and contribute to that cause here.
Then there's the Robin Tilbrook case. You can read about that and contribute here.
Then there's John's Campaign which is focused specifically on care homes. Find out more about that here.
There's the GoodLawProject's Judicial Review of the Government's award of lucrative PPE contracts to various private companies. You can find out more about that here and contribute to the crowdfunder here.
The Night Time Industries Association has instructed lawyers to JR any further restrictions on restaurants, pubs and bars.
And last but not least there's the Free Speech Union's challenge to Ofcom over its 'coronavirus guidance'. You can read about that and make a donation here.
Stop Press: Simon Dolan has a piece in Conservative Woman on "Boris's cruel Christmas joke" that is worth a read.
Samaritans

If you are struggling to cope, please call Samaritans for free on 116 123 (UK and ROI), email jo@samaritans.org or visit the Samaritans website to find details of your nearest branch. Samaritans is available round the clock, every single day of the year, providing a safe place for anyone struggling to cope, whoever they are, however they feel, whatever life has done to them.
Quotation Corner
It's easier to fool people than to convince them that they have been fooled.

Mark Twain
Men, it has been well said, think in herds; it will be seen that they go mad in herds, while they only recover their senses slowly, one by one.

Charles Mackay
They who would give up essential liberty to purchase a little temporary safety, deserve neither liberty nor safety.

Benjamin Franklin
To do evil a human being must first of all believe that what he's doing is good, or else that it's a well-considered act in conformity with natural law. Fortunately, it is in the nature of the human being to seek a justification for his actions…

Ideology – that is what gives the evildoing its long-sought justification and gives the evildoer the necessary steadfastness and determination.

Aleksandr Solzhenitsyn
No lesson seems to be so deeply inculcated by the experience of life as that you never should trust experts. If you believe the doctors, nothing is wholesome: if you believe the theologians, nothing is innocent: if you believe the soldiers, nothing is safe. They all require to have their strong wine diluted by a very large admixture of insipid common sense.

Robert Gascoyne-Cecil, 3rd Marquess of Salisbury
Nothing would be more fatal than for the Government of States to get into the hands of experts. Expert knowledge is limited knowledge and the unlimited ignorance of the plain man, who knows where it hurts, is a safer guide than any rigorous direction of a specialist.

Sir Winston Churchill
If it disagrees with experiment, it's wrong. In that simple statement is the key to science.

Richard Feynman
Of all tyrannies, a tyranny sincerely exercised for the good of its victims may be the most oppressive. It would be better to live under robber barons than under omnipotent moral busybodies. The robber baron's cruelty may sometimes sleep, his cupidity may at some point be satiated; but those who torment us for our own good will torment us without end for they do so with the approval of their own conscience.

C.S. Lewis
The welfare of humanity is always the alibi of tyrants.

Albert Camus
We've arranged a global civilization in which most crucial elements profoundly depend on science and technology. We have also arranged things so that almost no one understands science and technology. This is a prescription for disaster. We might get away with it for a while, but sooner or later this combustible mixture of ignorance and power is going to blow up in our faces.

Carl Sagan
Political language – and with variations this is true of all political parties, from Conservatives to Anarchists – is designed to make lies sound truthful and murder respectable, and to give an appearance of solidity to pure wind.

George Orwell
The object of life is not to be on the side of the majority, but to escape finding oneself in the ranks of the insane.

Marcus Aurelius
Necessity is the plea for every restriction of human freedom. It is the argument of tyrants; it is the creed of slaves.

William Pitt the Younger
Shameless Begging Bit
Thanks as always to those of you who made a donation in the past 24 hours to pay for the upkeep of this site. Doing these daily updates is hard work (although we have help from lots of people, mainly in the form of readers sending us stories and links). If you feel like donating, please click here. And if you want to flag up any stories or links we should include in future updates, email us here. (Don't assume we'll pick them up in the comments.)
And Finally…