Boris Close Aide Quits In Downing Street Power Struggle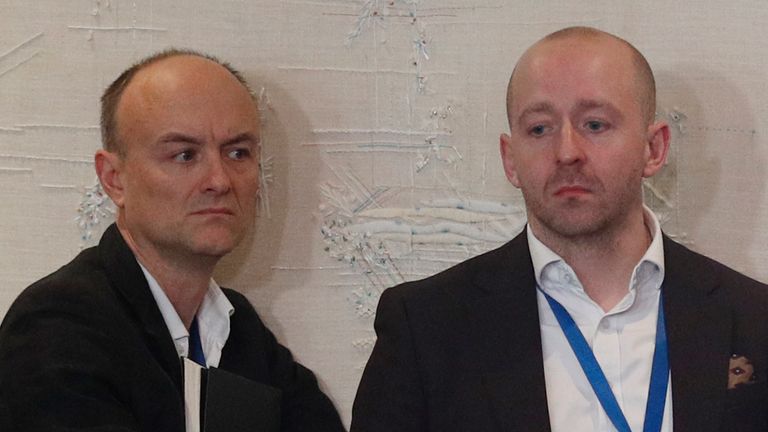 Trouble is brewing in Downing Street as tensions over access, strategy, style and leaks come to a head. The Financial Times has the story.
Boris Johnson's Director of Communications resigned on Wednesday night following a bitter Downing Street power struggle over access to the Prime Minister and over who will lead the UK Government's communications strategy.

Lee Cain, one of Mr Johnson's longest-serving and most loyal aides, said that "after careful consideration" he would quit Number 10 at the end of the year.

The departure of one of the Prime Minister's most important allies follows a rejected plan that would have seen Mr Cain promoted to Mr Johnson's Chief of Staff, an idea that resulted in a furious backlash from Conservative ministers, MPs and officials.

In a statement, Mr Cain said, "it has been a privilege to work as an adviser for Mr Johnson for the last three years – being part of a team that helped him win the Tory leadership contest, secure the largest Conservative majority for three decades – and it was an honour to be asked to serve as the Prime Minister's Chief of Staff."

Mr Johnson thanked Mr Cain for his "extraordinary service" in government over the past four years. "He has been a true ally and friend and I am very glad that he will remain Director of Communications until the new year and to help restructure the operation. He will be much missed."

Rumours were swirling in Westminster that the aide resigned over an inquiry into the leaked news of the decision to lock down England on October 30th. While some Whitehall officials speculated Mr Cain may have been "partially" to blame for the story, he has "categorically denied" responsibility.
One Whitehall official said Number 10 had become a "nest of vipers", adding "it's all falling apart in there, it's far worse than the outside world realises. Plus doing it in the middle of pandemic is totally disgraceful."
From the outside it's not clear who is arguing for what in No 10 in terms of lockdowns. But if Cain was involved in the leak that appeared to be designed to bump the PM into committing to Lockdown 2.0 then his departure may be a good thing. One senior Conservative official claims there are also "serious questions on Boris's mind about Dom [Cummings] too," while another Government insider says it is "50:50" whether Dom will quit.
Dom and Boris were said to be having a "furious row" in Downing Street last night. Some observers saw this as a power struggle between Dom and Carrie Symonds, the Prime Minister's girlfriend, who is reported to have objected to the appointment of Lee Cain as Chief of Staff on the grounds that he's a man and Boris hasn't appointed enough women to senior positions. Is Boris really paying attention to this codswallop? My sources tell me he is.
In addition, the FT quotes a "Conservative official" questioning whether it is "appropriate" that all the people with access to Boris "would be men". "That's hardly governing in the spirit of Biden-Harris," he said.
What on earth is "governing in the spirit of Biden-Harris", and what kind of "Conservative" official would talk in such terms? Cripes, if these are the lackeys clustering around Boris he's doomed, and so are we.
Read the full report here.
Infections Were Falling BEFORE Local Lockdowns
It's well-known that local restrictions failed to prevent the autumn surge in COVID-19 infections. The areas placed under such restrictions during the summer were among the worst affected in the autumn.
Despite this, it is now becoming commonplace to claim that the Tier 3 restrictions were responsible for bringing the R rate down ahead of the national lockdown. But does this stand up to scrutiny?
In at least seven areas placed under Tier 3 restrictions in October, including the cities of Liverpool, Manchester, Sheffield and Nottingham, positive case numbers had peaked and begun to decline days, in some cases weeks, before the new restrictions came into effect (let alone allowing for the delay in their having an impact).
This suggests local lockdowns are not necessary to end the current seasonal epidemic of Covid – if that's what it is, and not simply a "casedemic" – and that other factors such as population immunity are more important. The lack of a second surge in London, hit hard in spring, is also telling.
The October decline in Covid is actually a surprising turn of events. Not because we wouldn't expect population immunity already to be kicking in – anyone who's been following experts like Professor Sunetra Gupta and Professor Carl Heneghan will have been expecting this since the spring. But because respiratory illness normally keeps rising throughout the autumn and well into December before easing off in the new year.
With other respiratory pathogens such as flu running at a low ebb this year, if Covid doesn't resume its rise we could, ironically, be in for an unusually mild flu (and Covid) season. Particularly as hospitals have been quieter than usual for the time of year.
Either way, there is no evidence the recent decline in infections should be attributed to lockdowns, local or otherwise.
Once the current national lockdown is lifted, we should be looking to lift restrictions further, not double down on costly local restrictions that have also proven unnecessary.
Stop Press: The Spectator has launched its Covid data tracker that includes a page devoted to tracking "cases" in Tier 3 areas. It shows "cases" were already falling in many of them. Find it here.
Pfizer Vaccine is "Completely Unworkable" – Ex-Director of Pharmaceutical Company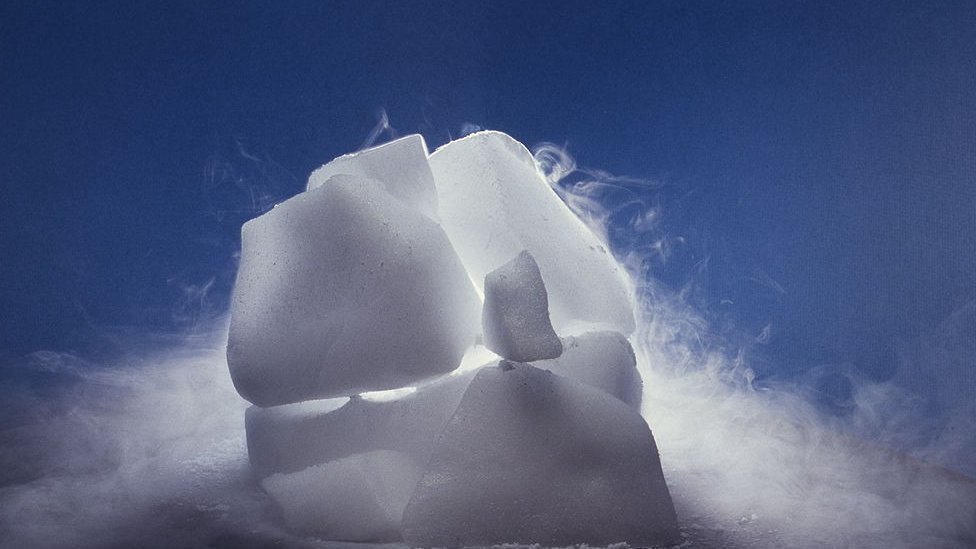 The logistical challenges of deep-freeze storage make the vaccine unsuited to mass roll out, and cynical motives are suspected for making the announcement. The Telegraph has more.
Interim analyses of vaccine trials are often carried out in case the jabs prove to be dangerous or ineffective. But one former director at pharmaceutical giant GSK told the Telegraph he was "utterly appalled" that Pfizer had released the clinical trial data before peer-review.

"Really it's just a cynical and egregious marketing ploy by Pfizer to get early orders, with money up front, because they know that mass vaccination with a vaccine that needs storage at -80 degrees is completely unworkable," he said. "It's just a dreadful example of big pharma trying to get its share price up and profits into its organisation before the Pfizer vaccine is declared totally impractical for widespread use in society.

"As soon as other vaccines are available, then this Pfizer vaccine will not be widely used. Hence their announcement to get in early."

Many experts now believe the Pfizer vaccine will never be suitable for mass immunisation because of the cost and cold-chain storage required.
Stop Press: Isabel Hardman in the Spectator wonders whether the NHS can really be relied upon for a successful roll-out of such a challenging logistical exercise. Not looking promising.
Barry Norris: Timeline of Pfizer Announcement Suspicious
Yesterday, we ran a piece speculating about whether the Pfizer/BioNTech announcement had been deliberately delayed to avoid giving Trump an electoral boost. Barry Norris, the renowned biotech investor, thinks those journalists who've dismissed this as just another deranged, Trump conspiracy theory haven't been forensic enough in their reporting. For their benefit, he's provided Lockdown Sceptics with the following timeline:
Trials started in July. By Oct they had 40k volunteers who had had two doses. Trial was originally expected to read out in Oct with the first interim hit at 32 cases (blinded).

Trump said we will have vaccines before election. This was seen as politicising issue.

Oct 22nd FDA COVID panel (nothing said about need for more than 32 cases).

On Oct 27th the Pfizer CEO said: "Now you used a very creative way of asking, so I will tell you clearly. No, we don't have the 32 events right now…" Everyone assumed that meant the trial had not reached the 32 events expected for the first interim read out. Similarly, Pfizer's CEO also said "as we are speaking today, no, DMC has not been changed to their mandates. There have not been any changes like that." (The DMC is the independent body that isn't blinded overseeing the trial.)

Nov 9th Trial results announced.

On Nov 10th BioNTech CEO was asked the reason for the protocol being changed to 62 cases (from 32) and therefore being delayed:

Zhiqiang Shu, Analyst: "Hi, good morning. Thanks for taking my questions. And I want to add my congrats as well to the team. It's definitely a critical moment for mRNA and for BioNTech. A few questions on the COVID-19 vaccine. So, the first one is I'd like to know what was the initial rationale for the protocol change from 32 cases to 62 cases for the first interim analysis?"

Ugur Sahin, Chief Executive Officer: "Okay, so let's start with the first question to the protocol change. When we decided the protocol, this was sometime in July, it was not clear how the pandemic situation, the continuity evolves and one scenario was that the number of infection rates could drop, providing a difficulty to collect sufficient cases in 2020. Therefore, we have included an early interim analysis with 32 cases. But what happened is the contrary that of topping of the infection rate went up as you have seen in the last weeks dramatically and, therefore, we realized that lies between 32 cases and 62 cases are so close to each other that it does not make sense to do that without the 32 cases. We went back to the FDA and requested if we can top the 32 cases. The FDA, after evaluating the protocol change, accepted that. The whole process took about one week and when we started evaluation of the number of cases, we have passed the 62 cases and came up with 94 cases. So that's the background for the protocol change."

So we are supposed to believe:

The trial started in July and by early Oct there are 40k patients who have received two doses.

Oct 27th – less than 32 cases reported. Worries about too few cases.

After Oct 27th they asked the FDA to change the trial protocol to 64 as they were now "getting too many cases".

The FDA "took a week to get back to us". Did they have something better to do? Or did they intentionally stall?

"And by the time they got back we had 94 cases."

And then suddenly a load of cases came along at once – like London buses!

So, they got at least 63 cases between Oct 27th and Nov 8th? But only max of 31 before this over several months?

Given the "week" of deliberation, someone at sometime between Oct 27th and Nov 1st BEFORE THE ELECTION asked for the trial to be redesigned SO IT WOULDN'T READ OUT BEFORE THE ELECTION on Nov 2nd.

Now you don't have to be a Trump supporter to think that odd, do you? Maybe you do nowadays!
Stop Press: Alex Azar, Secretary of the Department of Health and Human Services, said today he did not hear about the trial results until it was publicly announced Monday morning, while the Biden campaign was informed Sunday evening…
Vaccine Required For Travel?
A reader was taken aback to see a WHO-approved "International Certificate of Vaccination" pictured prominently among the travel documents in the info he received from BA for his flight next week. Not actually a requirement yet. But this is ominous.
"Yes, of course vaccination is a choice, sir – a choice between having it and never travelling abroad again…"
Joe Biden's New Covid Adviser: People Should Die "Swiftly and Promptly" After 75
Joe Biden, who is 77, has appointed to his coronavirus task force Dr Ezekiel J. Emanuel, who has argued that for most people "creativity, originality and productivity are pretty much gone" by 75. Will Lloyd in UnHerd has the details.
Six years ago, a distinguished American oncologist published an essay in The Atlantic. In 'Why I Hope to Die at 75' Dr Ezekiel J. Emanuel argued that for most people "creativity, originality and productivity are pretty much gone" by 75.

Accordingly, society as a whole would be improved if nature took "its course swiftly and promptly". Medicine has extended life spans, but it has done little to make life worth living in old age, Emanuel argued at the time:

"Here is a simple truth that many of us seem to resist: living too long is also a loss. It renders many of us, if not disabled, then faltering and declining, a state that may not be worse than death but is nonetheless deprived. It robs us of our creativity and ability to contribute to work, society, the world. It transforms how people experience us, relate to us, and, most important, remember us. We are no longer remembered as vibrant and engaged but as feeble, ineffectual, even pathetic."

On Monday, Dr Emanuel was one of 10 advisory board members appointed to Joe Biden's coronavirus task force. This is potentially awkward for Biden – not least because at 77 he is a few months beyond the age Dr Emanuel believes we cease to be much use to anyone.
Own goal from Sleepy Joe?
A Teacher Writes…
A teacher tells us of the challenges of teaching in Covid world and how it looks inevitable that exams will be cancelled across the UK in 2021.
Part year groups and odds and ends of pupils continue to be off while they isolate. As of today, we also have 10 staff self-isolating – about 20 percent of teaching staff. You never really know what you will be confronted with when you go in. If pupils are officially isolating you now have a legal duty to provide them with the same education as if they were present, in theory at the same time. Now we are in a some-here-some-not system in year groups where there has been a positive test, it makes it even harder. It is quite clear to me that GCSE exams this academic year are impossible. Not only has this cohort lost four months of school last year and two weeks plus odds and ends since September, but also there is no way to plan how to cover things between now and the summer because you might get a clear run of time or they might all be off again for a week or more any number of times in that period. I suspect the same approach as we have seen on so many issues will apply to this year's exams. The government will say "in no way and under no circumstances will we ever do that….oh, all right then, we'll do it". How long before that happens: who knows?
False Positives in Liverpool
Professor David Livermore is concerned that mass testing with PCR or LAMP tests isn't all it's cracked up to be.
We have the Mayor tweeting: "Busy at all of our testing centres today, total tested as of 12.00 pm today 44,233. 220 positive." (4:51 PM · Nov 11th, 2020)

At the same time we have Lord Bethell in Parliament, as reported in today's Telegraph, saying: "Lateral flow tests deployed in Liverpool as part of the city-wide testing pilot scheme have been shown to have over 99.6% specificity."

If the specificity is 99.6% you expect four false positives per thousand, meaning almost 180 among 44,233 tests done. In that case, only 40 positives (220 minus 180) are likely to be true positives and the positive predictive value (PPV) (true positives/all positives x 100%) is only 18%. Had the infection prevalence rate been the ONS expected 2% then the PPV would be a very respectable 700/880 = c. 79.5%.

If I was the Liverpool Mayor this'd be troubling me.

One wonders if Lord Bethell knows what specificity is. A well targeted question would be helpful.

I think all these tests, PCR, LAMP and lateral flow are useful if they are used for what they were designed for – testing symptomatic patients when the physician has a clinical examination and a history. I've used them all to identify mechanisms of antibiotic resistance in bacteria. But I'd only ever use them on bacteria that looked resistant in the first place and I'd interpret the result together with the pattern of resistance.

Belt and braces.

False positives with PCR don't surprise me in the slightest. If you run to very high CTs (done because you have a lot of poor quality samples) you start finding things that aren't there. And I'm alert to what my friends in STD clinics tell me (i) there's a lively debate on how long after treatment of gonorrhoea you should wait to do a [PCR-based] test of cure. Do it too soon and you find DNA from a very dead and quite harmless gonococcus, fooling you into thinking the patient isn't cured when he/she is, and (ii) the Chlamydia tests that've been rolled out to pharmacies use PCR and gratuitously, look also for gonorrhoea, but the population prevalence is so low that the false positives outnumber the true positives, so you don't inform the patient. The same tests are perfectly fine in an STD clinic where you can examine the patient and the disease incidence is much higher. Exactly the same story we are seeing here.

I had expected the lateral flow to have a lower false positive rate. They're generally less temperamental than PCR and they're looking for whole antigens, not fragments of nucleic acids, which seem more likely to linger. I'd thought, if anything, the problem would be missing weak true positives and early infection – low sensitivity in other words. But today's numbers make me rethink. As I write above, one always comes back to the same point, that all these tests are methods to use in a proper diagnostic assessment of a patient, not as standalone screens.

Otherwise, I'm watching Slovakia, where they screened about 70% of the population at the start of the month, finding 38,000 positives. They were re-screening the highest prevalence areas this weekend just gone. So far there is no major reversal of trend on the routine detection curve on Worldometers, maybe just a small step down with the trend then reasserting, but I want to see a few more days yet before I'm sure.
Prof Tim Spector: Government is Tilted Towards Caution
Professor Tim Spector, an epidemiologist at KCL and founder of the ZOE app, spoke to Freddie Sayers at UnHerd and took a strong sceptic line. He said:
– Had the Government followed data from the ZOE app they would not have gone into a second lockdown, which he believes was unnecessary
– The Government is tilted too much in the direction of caution and has lost a balanced sense of proportion
– He is worried that they will use the new vaccine news as a "carrot" to keep us locked down for the next three months, when he believes it will likely take most of the year to get enough people vaccinated
– He understands people's concerns about such a new vaccine, and ZOE will be tracking any side effects from vaccinated people via its app
Worth a watch.
Round-Up
Theme Tunes Suggested by Readers
Three today: "Dido's Lament" by Purcell, "Life During Wartime" by the Talking Heads and "New Test Leper" by REM.
Love in the Time of Covid
We have created some Lockdown Sceptics Forums, including a dating forum called "Love in a Covid Climate" that has attracted a bit of attention. We have a team of moderators in place to remove spam and deal with the trolls, but sometimes it takes a little while so please bear with us. You have to register to use the Forums, but that should just be a one-time thing. Any problems, email the Lockdown Sceptics webmaster Ian Rons here.
Sharing stories: Some of you have asked how to link to particular stories on Lockdown Sceptics. The answer used to be to first click on "Latest News", then click on the links that came up beside the headline of each story. But we've changed that so the link now comes up beside the headline whether you've clicked on "Latest News" or you're just on the Lockdown Sceptics home page. Please do share the stories with your friends and on social media.
Woke Gobbledegook
We've decided to create a permanent slot down here for woke gobbledegook. Today, a reader has alerted us to the capture of the monthly magazine of Waterfront, the Canal & River Trust, of all things. The cult is everywhere!
A little bit of woke gobbledegook for you… I am a friend of the Canal & River Trust: I live near a lovely canal in the North West and every day I enjoy a soothing walk along the towpath, enjoying the wildlife and the slowly gliding narrowboats and so on.

The Trust issues a monthly magazine called Waterfront, which used to be an unusually excellent publication – well-designed, beautifully illustrated, with great content, covering nature and history and the literature of the waterways and so on. The latest issue though is a slimmer, cheaper, less imaginative and far less interesting publication. The editorial justifies the change thus: "Waterfront is now easier to read and more economical to ensure more funds are available for vital heritage, wildlife and wellbeing work." (Er, wellbeing?)

What a shame. But the truly irksome thing in the uglified new-look magazine is a double page spread that boldly proclaims: "It's time for everyone's story to be told." Because, yes, even us canal fans need to be reminded that the canals are first and foremost tools of historical racism and exploitation.

The article begins: "When you walk along our canals, it's not immediately clear that their story is inextricably entwined with the story of exploitation of people through slavery."

Not immediately clear? No, it's not – but please tell us more!

"In spring of this year, the Canal & River Trust worked with honarary research fellow, Dr Jodie Matthews, to start mapping those historical links. Her literature review drew together the available research whhich outlined that money from the transatlantic slave trade was invested in building canals. And that cargo produced by enslaved people, like sugar, cotton and tobacco was carried on our canal network."

Hmm. Most people with the slightest awareness of history will already have been broadly aware of these facts. They've hardly been kept quiet all these years. But in the interests of wokeness, let's indulge in some tedious virtue signalling, shall we?

The text then goes on to outline ways in which the profits of slavery were invested in canals, and name checks wealthy slave-owners who had shares in companies that built the canals. (In the interests of fairness, it is acknowledged that Josiah Wedgwood, who invested in the Trent and Mersey Canal, was actually an abolitionist. Phew!)

The article then points out that "canals transported goods produced by enslaved people, including indigo, tobacco, rice, cotton and sugar". Liverpool and Manchester are singled out as being particularly guilty. The article concludes piously: "To date, the history of the canals has generally been told from only one perspective. History can often be selective. Jodie's review found links exists, but more specific research needs to be done to understand its true extent and tell the full story of those marginalised by history."

Which reads like the sign-off to a second-rate A-Level essay. C minus, try harder. Actually, please don't bother.

And of course, the article is accompanied by a photograph of the removal of the statue of Robert Milligan "whose wealth built the West India Docks". Milligan's ejection, we're told, was "an important step in recognising the feelings of the local community". Whose feelings? Those of white, privately-educated wokesters?

Thank you, Waterfront. I'll certainly be sure to reflect guiltily upon these historical injustices and my own white privilege as I stroll along the towpath this lunchtime. Actually, perhaps I'll just chuck myself in the water and be done with it.
"Mask Exempt" Lanyards
We've created a one-stop shop down here for people who want to buy (or make) a "Mask Exempt" lanyard/card. You can print out and laminate a fairly standard one for free here and it has the advantage of not explicitly claiming you have a disability. But if you have no qualms about that (or you are disabled), you can buy a lanyard from Amazon saying you do have a disability/medical exemption here (takes a while to arrive). The Government has instructions on how to download an official "Mask Exempt" notice to put on your phone here. You can get a "Hidden Disability" tag from ebay here and an "exempt" card with lanyard for just £1.99 from Etsy here. And, finally, if you feel obliged to wear a mask but want to signal your disapproval of having to do so, you can get a "sexy world" mask with the Swedish flag on it here.
Don't forget to sign the petition on the UK Government's petitions website calling for an end to mandatory face masks in shops here.
A reader has started a website that contains some useful guidance about how you can claim legal exemption.
And here's an excellent piece about the ineffectiveness of masks by a Roger W. Koops, who has a doctorate in organic chemistry.
Mask Censorship: The Swiss Doctor has translated the article in a Danish newspaper about the suppressed Danish mask study. Largest RCT on the effectiveness of masks ever carried out. Rejected by three top scientific journals so far.
The Great Barrington Declaration
The Great Barrington Declaration, a petition started by Professor Martin Kulldorff, Professor Sunetra Gupta and Professor Jay Bhattacharya calling for a strategy of "Focused Protection" (protect the elderly and the vulnerable and let everyone else get on with life), was launched last month and the lockdown zealots have been doing their best to discredit it ever since. If you Googled it a week after launch, the top hits were three smear pieces from the Guardian, including: "Herd immunity letter signed by fake experts including 'Dr Johnny Bananas'." (Freddie Sayers at UnHerd warned us about this the day before it appeared.) On the bright side, Google UK has stopped shadow banning it, so the actual Declaration now tops the search results – and my Spectator piece about the attempt to suppress it is among the top hits – although discussion of it has been censored by Reddit. The reason the zealots hate it, of course, is that it gives the lie to their claim that "the science" only supports their strategy. These three scientists are every bit as eminent – more eminent – than the pro-lockdown fanatics so expect no let up in the attacks. (Wikipedia has also done a smear job.)
You can find it here. Please sign it. Now over 650,000 signatures.
Update: The authors of the GDB have expanded the FAQs to deal with some of the arguments and smears that have been made against their proposal. Worth reading in full.
Update 2: Many of the signatories of the Great Barrington Declaration are involved with new UK anti-lockdown campaign Recovery. Find out more and join here.
Update 3: You can watch Sunetra Gupta set out the case for "Focused Protection" here and Jay Bhattacharya make it here.
Judicial Reviews Against the Government
There are now so many JRs being brought against the Government and its ministers, we thought we'd include them all in one place down here.
First, there's the Simon Dolan case. You can see all the latest updates and contribute to that cause here.
Then there's the Robin Tilbrook case. You can read about that and contribute here.
Then there's John's Campaign which is focused specifically on care homes. Find out more about that here.
There's the GoodLawProject's Judicial Review of the Government's award of lucrative PPE contracts to various private companies. You can find out more about that here and contribute to the crowdfunder here.
The Night Time Industries Association has instructed lawyers to JR any further restrictions on restaurants, pubs and bars.
Christian Concern is JR-ing the Government over its insistence on closing churches during the lockdowns. Read about it here.
And last but not least there's the Free Speech Union's challenge to Ofcom over its 'coronavirus guidance'. You can read about that and make a donation here.
Samaritans

If you are struggling to cope, please call Samaritans for free on 116 123 (UK and ROI), email jo@samaritans.org or visit the Samaritans website to find details of your nearest branch. Samaritans is available round the clock, every single day of the year, providing a safe place for anyone struggling to cope, whoever they are, however they feel, whatever life has done to them.
Quotation Corner
It's Easier to Fool People Than to Convince Them That They Have Been Fooled.

Mark Twain
Men, it has been well said, think in herds; it will be seen that they go mad in herds, while they only recover their senses slowly, one by one.

Charles Mackay
They who can give up essential liberty to obtain a little temporary safety, deserve neither liberty nor safety.

Benjamin Franklin
To do evil a human being must first of all believe that what he's doing is good, or else that it's a well-considered act in conformity with natural law. Fortunately, it is in the nature of the human being to seek a justification for his actions…

Ideology – that is what gives the evildoing its long-sought justification and gives the evildoer the necessary steadfastness and determination.

Aleksandr Solzhenitsyn
No lesson seems to be so deeply inculcated by the experience of life as that you never should trust experts. If you believe the doctors, nothing is wholesome: if you believe the theologians, nothing is innocent: if you believe the soldiers, nothing is safe. They all require to have their strong wine diluted by a very large admixture of insipid common sense.

Robert Gascoyne-Cecil, 3rd Marquess of Salisbury
Nothing would be more fatal than for the Government of States to get into the hands of experts. Expert knowledge is limited knowledge and the unlimited ignorance of the plain man, who knows where it hurts, is a safer guide than any rigorous direction of a specialist.

Sir Winston Churchill
If it disagrees with experiment, it's wrong. In that simple statement is the key to science.

Richard Feynman
We're Hiring
Lockdown Sceptics is looking to hire someone to help us write the daily update. This will involve producing a daily update yourself two or three times a week – so a page exactly like this one – under your own byline. The ideal candidate will have some journalistic background, be able to work quickly under pressure and know their way around WordPress. We can pay you £75 for each update. If you're interested, email us here and put "Job Application" in the subject line.
Shameless Begging Bit
Thanks as always to those of you who made a donation in the past 24 hours to pay for the upkeep of this site. Doing these daily updates is hard work (although we have help from lots of people, mainly in the form of readers sending us stories and links). If you feel like donating, please click here. And if you want to flag up any stories or links we should include in future updates, email us here. (Don't assume we'll pick them up in the comments.)
And Finally…