Hospitals "Like the Mary Celeste"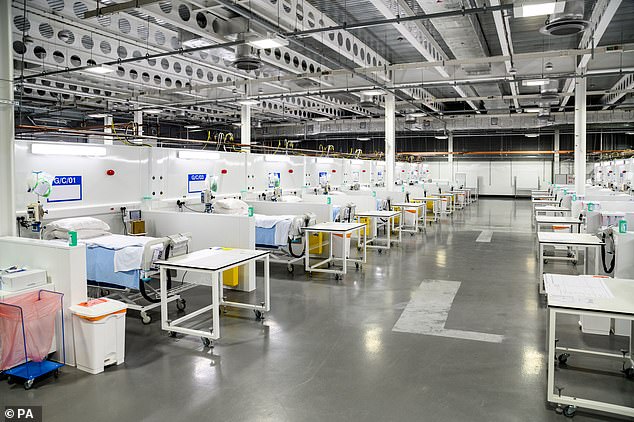 Given that there's a cancer care backlog predicted to cost up to 30,000 lives and NHS waiting lists have exceeded 15 million, the news of empty hospitals will come as no surprise to anyone who has been following the catastrophic conversion of the NHS into a National Coronavirus Service. The Telegraph has the story.
NHS surgeons are only working at around 50 per cent capacity, the president of their Royal College has revealed, despite record waiting times for crucial operations.

Official figures show that more than 50,000 people have waited a year for treatment – up from 1,117 a year ago.

It comes amid concern about a surge in positive Covid cases, with daily records showing 1,522 cases, up from 1,048 the day before. However, weekly figures show the first decline for six weeks, despite rises in the numbers being tested.

The vast majority of NHS surgery and other routine treatment was stopped for months during lockdown.

But medics said efforts to restore services are moving too slowly, with some likening their hospitals to "the Mary Celeste" because so many patients were being kept away.

Prof Neil Mortensen, president of the Royal College of Surgeons, said the NHS was struggling to restore services, with a lack of routine testing for NHS staff hindering efforts to create "Covid-free" zones.

Prof Mortensen, who took up his post last month, said many patients had been left in pain and distress, following the decision to suspend routine surgery for months.
Another reminder that the lockdown has caused more harm than it's prevented, if any.
All Children Who Died with COVID-19 Were Already Seriously Ill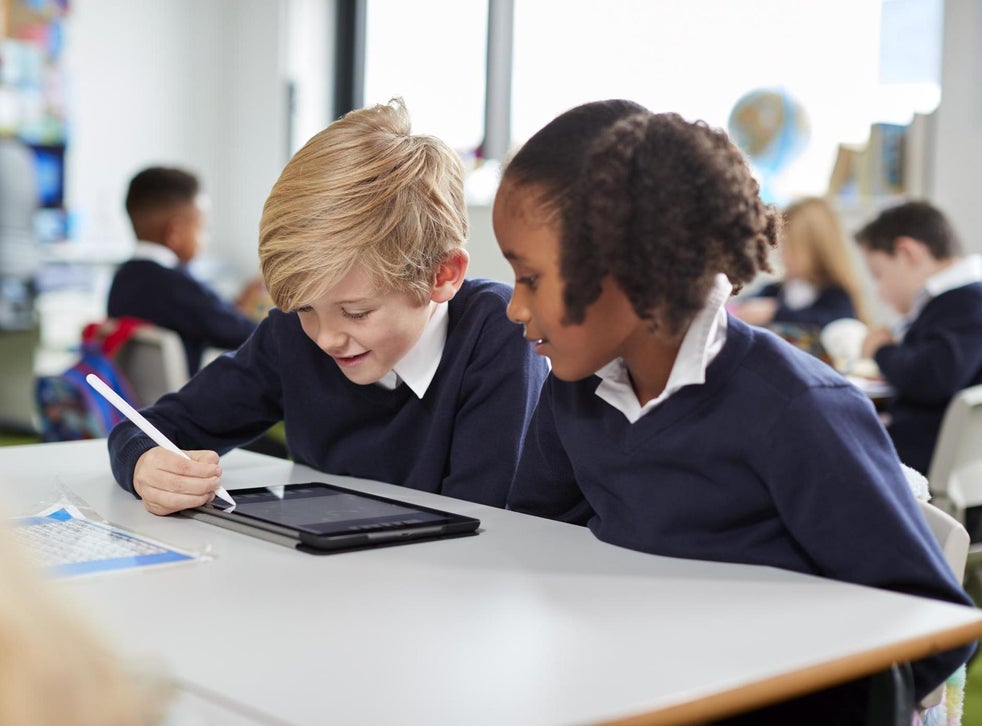 Just six children under 18 have died in the UK with COVID-19 and all of them had a serious comorbidity that explains why they were affected so badly, says Ross Clark in the Spectator. This is according to a study published this week in the British Medical Journal:
The study looks at data from 260 hospitals in England, Scotland and Wales, to which 69,516 patients were admitted with Covid symptoms between January 17th and July 3rd. Of these, 651 were aged under 19 and 225 were aged under 12 months. Serious underlying medical conditions were present in 42% of the children.

Most were successfully treated on hospital wards but 116 went on to be admitted to critical care and 58 ended up on mechanical ventilation. In 52 cases, the patients were judged to be suffering from Multi-System Inflammatory Syndrome associated with COVID-19 (MIS-C), a condition similar to Kawasaki disease and Toxic Shock Syndrome, that was first identified in London hospitals in March. Six children went on to die. Three were aged under 28 days, had been born very premature and had complex congenital anomalies and bacterial sepsis. The other three who died were in the 15-18 age bracket, two of whom had profound neurodisabilities which compromised their respiratory systems. The other had a suppressed immune system as a result of cancer treatment and was also suffering from bacterial sepsis. No children without a serious comorbidity of an additional illness died, and neither did any child between the ages of 28 days and 15 years. However, the age group 10 – 14 years was over-represented among those admitted to critical care.
With the risks to children so infinitesimally low, schools known not to be a major driver of infection, and flu deadlier for children than COVID-19, why are children now being expected to wear masks in schools? To be fair to the Government, they have said that only children over 12 in local lockdown zones in indoor communal areas must wear a mask (and not in classrooms) – pretty minimal, though still unwarranted. However, not all schools have understood the Government's advice. A reader has forwarded a letter he has received from the headteacher of Congleton High School – a Mr. J Barlow – informing him that the school, which is not in a lockdown area, will be requiring pupils to wear masks in communal areas "in line with" the Government guidance:
I am sure you will be aware that the Government recently announced that they had updated the guidance on face coverings in educational settings. This is now in line with the most recent advice from the World Health Organisation (WHO) and recommends the use of face coverings in secondary schools for students and staff when moving around communal areas in school and on all school transport.
Has Mr Barlow simply misunderstood the advice or is he misrepresenting it to parents to justify the school's excessively cautious approach? If you have any other examples of schools behaving in a similarly draconian way, email us here.
Police Barely Enforcing Mask and Quarantine Rules
Just 38 fines have been issued by the police for ignoring mask rules on public transport, the Telegraph reports.
Police have issued fewer than 40 fines to people not wearing a face covering on public transport, new figures reveal.

The data from the National Police Chiefs' Council (NPCC) shows that just 38 notices were issued by officers from June 15 when face coverings became mandatory on buses and trains.

The Transport Secretary Grant Shapps has previously claimed that as many as one in 10 passengers break the rules.
Quarantine enforcement is even better worse, with just three fines issued by the police in the last month. The Telegraph again:
Police have fined just three people for breaching travel quarantine rules in the last month, new data from police forces in England and Wales has revealed.

The statistics, published by the National Police Chiefs' Council (NPCC) today, show that a total of three fixed penalty notices were issued to individuals who failed to self-isolate after arriving in England from overseas.

The three fines, amounting to £100 each, were issued by Lincolnshire, Merseyside and Sussex police forces.

Under new government rules, passengers arriving back to the UK after travelling to non-'travel corridor' countries must quarantine for 14 days – or risk a £100 fine or further penalties. Travellers submit their quarantine location to authorities via a 'Passenger Locator' form, which must be filled in on arrival.

The figures apply to penalties issued between 15 June and 17 August. In the four weeks prior to this, just one fine was issued by police for flouting quarantine rules.

The NPCC statistics reflect fines issued by territorial police forces, and do not include any penalities issued by the UK Border Force
Meanwhile, in France face nappies have become mandatory for pedestrians – although the French Government did concede at the last minute it was dangerous not to exempt joggers and cyclists.
Jed Mercurio is Bedwetter-of-the-Week
When Line of Duty writer Jed Mecurio decided to make a fuss about passengers on his BA flight not wearing masks, staff told him "they don't challenge non-compliance as anyone can claim exemption". The Mail has the story.
Line of Duty writer Jed Mercurio sparked debate on Twitter after suggesting flight attendants not forcing people to wear face coverings on a British Airways plane were "to blame" if production of series six of the hit show gets shut down.

Taking to social media yesterday afternoon, the Mercurio, 54, expressed his outrage that cabin crew would not challenge two maskless people in the row behind him when he was flying to Belfast.

He said a British Airways staff member told him the organisation does not require proof of medical exemption for not wearing a mask and as a result do 'they don't challenge non-compliance as anyone can claim exemption.'

He said: 'So I'm on a @British_Airways flight to Belfast to self-isolate before resuming filming of #LineOfDuty and the two passengers in the row behind aren't wearing masks and the flight attendant won't challenge them. If we have to shut down again, you know who to blame.'
In fact, BA were only following government guidance on respect for those who are exempt, which says:
Those who have an age, health or disability reason for not wearing a face covering should not be routinely asked to give any written evidence of this, this includes exemption cards. No person needs to seek advice or request a letter from a medical professional about their reason for not wearing a face covering.
Well done, Jed. You are Lockdown Sceptics' Bedwetter-of-the-Week.
Round-Up
Theme Tunes Suggested by Readers
Six today: "The Wreckers" by Rush, "Gross Negligence" by The Dallas Motorcade, "Sold Us Down the River" by Lee Rocker, "You Betrayed Us" by DJ Tururu, "Broken Dreams" by Prime Minister and "Vengeance" by New Model Army.
Love in the Time of Covid
We have created some Lockdown Sceptics Forums that are now open, including a dating forum called "Love in a Covid Climate". We've also just introduced a section where people can arrange to meet up for non-romantic purposes. We have a team of moderators in place to remove spam and deal with the trolls, but sometimes it takes a little while so please bear with us. You have to register to use the Forums, but that should just be a one-time thing. Any problems, email the Lockdown Sceptics webmaster Ian Rons here.
Small Businesses That Have Re-Opened
A few months ago, Lockdown Sceptics launched a searchable directory of open businesses across the UK. The idea is to celebrate those retail and hospitality businesses that have re-opened, as well as help people find out what has opened in their area. But we need your help to build it, so we've created a form you can fill out to tell us about those businesses that have opened near you.
Now that non-essential shops have re-opened – or most of them, anyway – we're focusing on pubs, bars, clubs and restaurants, as well as other social venues. As of July 4th, many of them have re-opened too, but not all (and some of them are at risk of having to close again). Please visit the page and let us know about those brave folk who are doing their bit to get our country back on its feet – particularly if they're not insisting on face masks! If they've made that clear to customers with a sign in the window or similar, so much the better. Don't worry if your entries don't show up immediately – we need to approve them once you've entered the data.
"Mask Exempt" Lanyards
I've created a permanent slot down here for people who want to buy (or make) a "Mask Exempt" lanyard/card. You can print out and laminate a fairly standard one for free here and it has the advantage of not explicitly claiming you have a disability. But if you have no qualms about that (or you are disabled), you can buy a lanyard from Amazon saying you do have a disability/medical exemption here (now showing it will arrive between Oct 2nd to Oct 12th). The Government has instructions on how to download an official "Mask Exempt" notice to put on your phone here. You can get a "Hidden Disability" tag from ebay here and an "exempt" card with lanyard for just £3.99 from Etsy here.
Don't forget to sign the petition on the UK Government's petitions website calling for an end to mandatory face nappies in shops here (now almost 40,000).
A reader has started a website that contains some useful guidance about how you can claim legal exemption.
And here's a round-up of the scientific evidence on the effectiveness of mask (threadbare at best).
Shameless Begging Bit
Thanks as always to those of you who made a donation in the past 24 hours to pay for the upkeep of this site. Doing these daily updates is a lot of work. (Will Jones did it today.) If you feel like donating, please click here. And if you want to flag up any stories or links we should include in future updates, email us here. If you want us to link to something, don't forget to include the HTML code, i.e. a link.
And Finally…