Mass Gatherings Back On in Sweden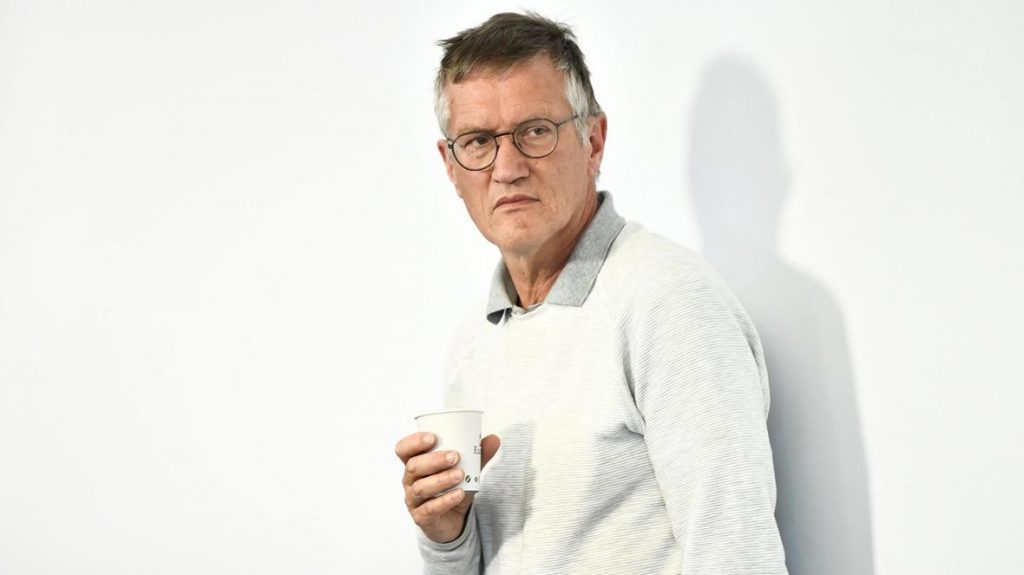 Another step back to normality for the country that brazenly refused to lock down. Reuters has the story (hat tip Alistair Haimes):
Swedish concert goers and soccer fans can be allowed back in venues from October after the country's Health Agency accepted a government proposal to raise the limit for some events to 500 from the current 50. With the number of new infections and COVID-19 deaths falling in Sweden, the government said last week it planned to introduce exceptions to the 50-person maximum for events from Oct. 1. In March, Sweden limited public gatherings to 50 people to halt the spread of the virus, effectively preventing theatres, soccer clubs and concerts from being able to bring in revenues from the public. "The proposal relates to events where there are numbered seats," the Agency's chief epidemiologist Anders Tegnell told reporters, adding that people should be seated at least one metre apart. He said the effects of the changes would be evaluated "and if it works well, the limit can be raised".
The ban on gatherings over 50 was one of the few social distancing measures Sweden made compulsory – though at least Swedes could still gather in groups of up to 50 throughout the epidemic, unlike here where we were placed under effective house arrest for over two months. In England, gatherings over 30 are still prohibited, with exceptions for schools and workplaces, and while the government is aiming to bring back sports events from October 1 uncertainty hangs over this, with Chief Medical Officer Chris Whitty even warning that we may have to shut pubs to open schools. Sweden yet again showing that the path back to normality lies in accepting that you cannot hide from this virus forever.
Scientists and Doctors Back Herd Immunity
The once-maligned herd immunity is getting better press every day as more and more people accept it's the only real way out of this debacle. Dr John Lee has one of his typically incisive analyses in the Spectator this week, adding his voice to those pointing out that immunity comes in many forms, and that antibody tests may be as misleading as PCR antigen tests in giving us a true picture of this virus:
A lot of emphasis is being placed on the presence of antibodies: if you test negative then you're at risk. This would be alarming if true, especially as the latest official figures show just 6 per cent of Brits have tested positive for antibodies. But the real picture is, as so often, more complicated. The main way we fight viruses is through T-cell responses, which kill virally infected cells. Interestingly, some studies have shown that up to 60 per cent of people apparently never exposed to Covid-19 still had T-cells that reacted to the virus – suggesting that you might not need to have had this virus to have protection from it. It's a hugely important theory. But T-cell responses are harder to measure than antibodies, so they are not being widely tested for.
Now that the Brazilian city of Manaus has confirmed that a coronavirus epidemic can go into spontaneous decline when around 20% of the population has developed antibodies regardless of lockdown or social distancing, the prospect of herd immunity is looking more achievable to many. News that reinfection is possible has been countered by scientists pointing out that they never thought otherwise, but that doesn't mean there's no hope of herd immunity. Helen Branswell at STAT has the details:
There's been enormous amounts of debate – and concern – about how long-lasting or "durable" immune responses to this virus will be, based on a few scientific papers that suggest some people don't develop many antibodies to the virus and others that report that those antibodies appear to decline quickly. The experts who spoke with STAT all felt that the immune responses to this virus are exactly what you would expect to see. And the case of the Hong Kong man who appears to have been reinfected underscore that, several said. "The fact that somebody may get reinfected is not surprising. But the reinfection didn't cause disease," said Peiris, who knows about the case but was not one of the authors reporting it. Angela Rasmussen, a virologist at Columbia University in New York who studies human responses to viral infections, said it is hard to be definitive, given the limited human experience with this new coronavirus, but she said she could see no reason to believe the immune system would behave differently to this respiratory virus than to others. "So far, anyway, the evidence supports functional immunity, but the only way to see how long that will last is to follow people over time and see if those responses diminish," she said. "The idea there is that, yes, your antibodies might wane, but your memory responses aren't absent," said Menachery, noting that when a primed immune system re-encounters the virus, production of antibodies would kick into gear.
Worth reading in full.
Are You in the 99.99% Group?
Is this really the virus that has brought the world to its knees? Michael Bayer has posted on Twitter a table from Sweden showing the likelihood of surviving COVID-19 broken down by age, sex and underlying conditions (hat tip Ivor Cummins). Most of the population has over 99.99 per cent chance of survival, and even among the very highest risk group of men over 80 with underlying conditions around four out of five survive. The average age of those who die is 84. Yet so effective has Project Fear been that the public thinks the death toll is over 100 times worse than it is. No doubt Covid can be nasty, especially if you're in a high risk group. But so are many illnesses, and as viruses go SARS-CoV-2 is far from the deadliest the world has seen, and seems to be getting punier. The government needs to take the lead on dialling down the panic, not stoking it up.
Blaming a 'Mutant Algorithm' Betrays Boris's Ignorance
Retired Chartered Statistician Brian Gedalla of the Royal Statistical Society has been in touch with a few words for the Prime Minister about his egregious attempt to blame an inanimate algorithm for his government's entirely foreseeable exam grades fiasco:
The Prime Minister cannot be allowed to get away with blaming the exams fiasco on a "mutant algorithm". There is no such thing. Algorithms are just sets of rules programmed into a computer. This algorithm was designed to produce a statistical distribution of grades according to a set of predetermined parameters. Its main purpose seems to have been to arrest the grade inflation which it was feared would be exacerbated by over-optimistic teacher assessments. Anyone with a reasonable knowledge of statistics could have told Ministers and Officials that while a fancy algorithm would get the overall picture right, it was highly unlikely to be able to "assign" that distribution to individual candidates to produce a bottom-up set of results appropriate to each candidate. The fault lies squarely with the Ministers and Officials who, yet again, have demonstrated that they are essentially ignorant of any understanding of numerate disciplines. It is hardly their fault that they do not understand mathematical concepts such as risk, statistical distributions and numerical modelling: they are not trained for such knowledge. But this failure has been a recurrent theme throughout this pandemic crisis. What is surprising and disappointing is that they do not seek out advice from those who could help them. In fact, the Royal Statistical Society DID try to help. Read here the correspondence between the RSS and Ofqual.
Maybe time to listen to some new experts, Boris.
What Killed Everyone Else?
According to the ONS, during the height of the epidemic in the UK two out of every five excess deaths, or 16,000 deaths, were from causes other than "with COVID-19", most of them a result of lack of access to medical care. This disturbing picture is coming into sharper focus now as more data comes in. The Telegraph's Laura Donnelly reports that the number of heart attacks detected and treated fell by 40% during the pandemic, while the number of deaths from heart attacks spiked by a similar amount:
Earlier this month, a major study found deaths from the most common type of heart attack rose by almost 40 per cent during lockdown. The research prompted warnings that the Government's "Stay at Home" message may have had a "devastating" impact, in deterring thousands of patients in medical crisis from seeking help. Cardiologists said that people were still having as many heart attacks, but were deciding not to go to hospital, either because they were trying to follow "stay home" messages or were afraid of picking up the virus in hospital.
The Times estimates that there are 15.3 million people currently on NHS waiting lists in need of follow-up appointments for health problems. Is it any wonder the Government's own report predicted 200,000 deaths due to lockdown? And this is to say nothing of the hundreds of millions globally who will starve because of the lockdowns and economic collapse. Has a 'cure' ever been so much worse than the disease?
Stop Press: Ross Clark on the money in the Telegraph as usual asking "Did protecting the NHS actually cost lives?" You know the answer.
Round-Up
Love in the Time of Covid
We have created some Lockdown Sceptics Forums that are now open, including a dating forum called "Love in a Covid Climate" that has attracted a bit of attention. We've also just introduced a section where people can arrange to meet up for non-romantic purposes. We have a team of moderators in place to remove spam and deal with the trolls, but sometimes it takes a little while so please bear with us. You have to register to use the Forums, but that should just be a one-time thing. Any problems, email the Lockdown Sceptics webmaster Ian Rons here.
Small Businesses That Have Re-Opened
A few months ago, Lockdown Sceptics launched a searchable directory of open businesses across the UK. The idea is to celebrate those retail and hospitality businesses that have re-opened, as well as help people find out what has opened in their area. But we need your help to build it, so we've created a form you can fill out to tell us about those businesses that have opened near you.
Now that non-essential shops have re-opened – or most of them, anyway – we're focusing on pubs, bars, clubs and restaurants, as well as other social venues. As of July 4th, many of them have re-opened too, but not all (and some of them are at risk of having to close again). Please visit the page and let us know about those brave folk who are doing their bit to get our country back on its feet – particularly if they're not insisting on face masks! If they've made that clear to customers with a sign in the window or similar, so much the better. Don't worry if your entries don't show up immediately – we need to approve them once you've entered the data.
"Mask Exempt" Lanyards
I've created a permanent slot down here for people who want to buy (or make) a "Mask Exempt" lanyard/card. You can print out and laminate a fairly standard one for free here and it has the advantage of not explicitly claiming you have a disability. But if you have no qualms about that (or you are disabled), you can buy a lanyard from Amazon saying you do have a disability/medical exemption here (now showing it will arrive between Oct 8th to Oct 17th). The Government has instructions on how to download an official "Mask Exempt" notice to put on your phone here. You can get a "Hidden Disability" tag from ebay here and an "exempt" card with lanyard for just £3.99 from Etsy here.
Don't forget to sign the petition on the UK Government's petitions website calling for an end to mandatory face nappies in shops here (now over 30,000).
A reader has started a website that contains some useful guidance about how you can claim legal exemption.
And here's a round-up of the scientific evidence on the effectiveness of mask (threadbare at best).
Shameless Begging Bit
Thanks as always to those of you who made a donation in the past 24 hours to pay for the upkeep of this site. Doing these daily updates is a lot of work (and today's update was written by Will Jones, who's going to be doing them three or four times a week going forward). If you feel like donating, please click here. And if you want to flag up any stories or links I should include in future updates, email me here. If you want me to link to something, don't forget to include the HTML code, i.e. a link.
And Finally…