Love in the Time of Covid
Well, that set the cat among the pigeons. Yesterday, I launched a dating section in the Forums called "Love in a Covid Climate" and within hours it had been invaded by trolls posting satirical comments. Some of them were quite funny, although they took it for granted that lockdown sceptics are all Brexit-backing Tories. (Evidently haven't read "The Left-Wing Case Against Lockdown".) The National – the SNP-supporting online newspaper that never misses a chance to have a pop at me – published a selection of them within hours of the forum going live. Here are a couple of my favourites.
After a demoralising divorce I was, like many, reinvigorated by the Brexit movement only to be let down by Boris in this mask debacle. Looking for Albion-loving lady 35-50 who would be open to dressing up as Winston Churchill and spanking me with a cricket bat while I sing 'Land of Hope and Glory'. No snowflakes need apply.
Hi my name is Miles.

I live in North London and I'm looking for a patriotic lady for lasting friendship and to settle down with.

I am financially stable with my own house, car and am mortgage free.

I am 47 years old and my interests are politics, Brexit, cars, holidays in the English countryside. My musical and film tastes are very wide so there should be something we have in common.

I am totally against all the masks/muzzle nonsense and feel that it is unnecessary scaremongering.

I also like watching animals make love (mainly dogs, foxes and wolves) but other animals as well. If that is not a thing you can get into it is a deal breaker I'm afraid.
There were plenty more in that vein – and wags on Twitter came up with some amusing alternative names for the site, including "Two Meeters", "Spreadr" and "Hydroxychloroquindr".
After I was contacted by the Evening Standard asking me to comment on the "adverse reaction online", I had a chat with the Forum moderators. Should we abandon the whole idea? Would it be too much work to constantly weed out the pranksters, particularly if "Love in a Covid Climate" attracts a bit of publicity? They heroically concluded it would not and set to work tidying it up. I can't promise that no hoaxers will get through from now on, but we should be able to spot them fairly quickly.
Since we cleaned it up "Love in a Covid Climate" appears to have taken off, with plenty of legitimate users now posting messages. And I'm happy to weather the Twitter storm if readers think it's a useful service. The most common barbs revolve around the fact that lockdown sceptics are more likely to have the virus than other people, making them extremely unappealing as potential romantic partners. I even got an email from a reporter at the Guardian asking me to respond to the charge that the forum could spread coronavirus and harm the individuals involved. In fact, almost no one has the virus any more, including those who refuse to wear face nappies. (0.05% of the population, according the latest ONS infection survey and many of them may be false positives.) If the idea of going out on a date with a sceptic scares the living daylights out of you because you're incapable of assessing risk, fine, don't use the service. Indeed, the rationale for setting it up is so sceptical singles can avoid inadvertently going out with a bedwetter. As I said in my reply to the Guardian reporter:
Most people wildly exaggerate the risk posed by the virus. For instance, a poll published a couple of weeks ago found that British women think that 10% of the UK population has already died of COVID-19. That's about 6.7 million people. In fact, the real figure is less than 1% of that – about 45,000. According to John Ioannidis, the Stanford Professor of Medicine, you're more likely to die in a road traffic accident if you're under-65. I've created "Love in a Covid Climate" for people who are properly informed about the risk, realise how small it is and want to meet other scientifically literate people who haven't succumbed to what Bernard Henri-Levy calls "psychotic delirium".
No doubt the forum will evolve, as most things do on this site. For the time being, the experiment continues.
Cases Increasing, Hospitalisations Falling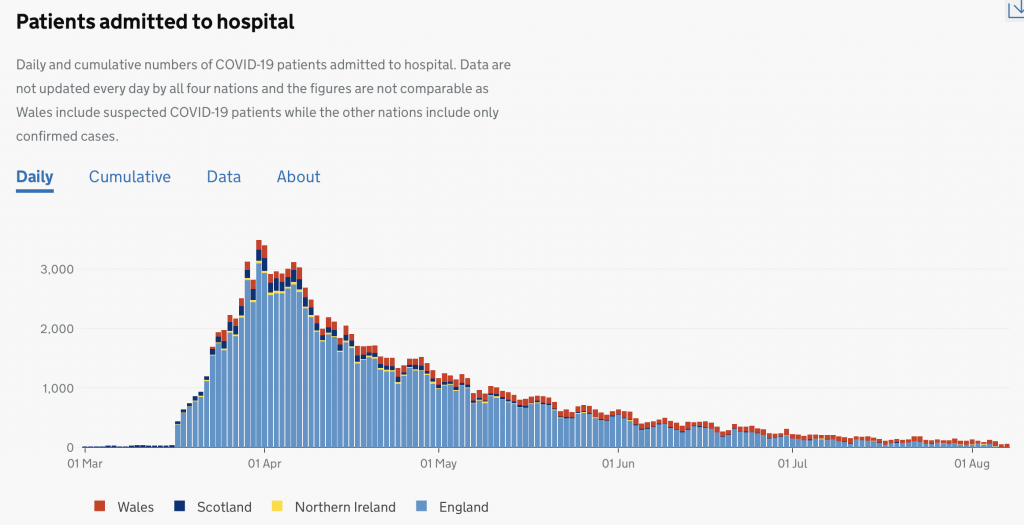 Yesterday, 1,062 people tested positive for COVID-19, up from 758 cases in the previous 24 hours. Anything to worry about? No. According to yesterday's Sunday Times, the number of people in hospital with Covid-19 has fallen by 94% since the peak of the pandemic. Hospital staff are treating about 1,067 coronavirus patients a day in England, compared with about 17,000 a day in the middle of April, says NHS England. The Times has more.
Ron Daniels, an intensive care consultant in Birmingham, one of the worst-hit areas, told the Sunday Times there had been a big fall in admissions.

Last Thursday, across three hospitals that serve more than 50 per cent of Birmingham's population, there were three critically ill COVID-19 patients.

"Compare that to where we were a couple of months ago, when we had almost 200 patients ventilated at any one given time, and this is a huge downturn," Dr Daniels said.

He said the figures showed there was cause to be optimistic, even with the recent rise in cases in some areas such as Aberdeen and Preston.

He added that he didn't expect an increase in hospital admissions. "I think that's highly unlikely, because the pubs have been open for over a month [and] people have been socially interacting heavily during that time and the natural history of this disease is that if you contract the virus and you're going to end up in hospital, you're pretty much in hospital within 15 days," he said.
Gobal Lockdowns Will Plunge 100 Million into Extreme Poverty
Today sees the publication of a disturbing report by the Associated Press's Pulitzer Center on Crisis Reporting. It purports to be an investigation into the devastating impact of "the virus" on the developing world, but, of course, what it's really talking about is "the lockdowns". Here's an extract:
With the virus and its restrictions, up to 100 million more people globally could fall into the bitter existence of living on just $1.90 a day, according to the World Bank. That's "well below any reasonable conception of a life with dignity," the United Nations special rapporteur on extreme poverty wrote this year. And it comes on top of the 736 million people already there, half of them in just five countries: Ethiopia, India, Nigeria, Congo and Bangladesh.

India is struggling with one of the world's largest virus caseloads and the effects of a lockdown so abrupt and punishing that Prime Minister Narendra Modi asked the poor to forgive him. Nigeria, Africa's most populous nation, has surpassed India with the most people in extreme poverty — roughly half its citizens. And Congo remains one of the world's most crisis-ridden countries, with outbreaks of Ebola and measles smoldering.

Even China, Indonesia and South Africa are expected to have more than 1 million people each fall into extreme poverty, the World Bank says.

"It's a huge, huge setback for the entire world," Gayle Smith, president of the ONE Campaign to end extreme poverty, told The Associated Press. Smith, a former administrator for the U.S. Agency for International Development, called the global response to the crisis "stunningly meager."

Most of the millions newly at risk are in sub-Saharan Africa, a region that against countless odds had some of the world's fastest growing economies in recent years.
It's a timely reminder that the the main cost of the lockdowns favoured by liberal policy-makers across the world will not be people in the West, but those hovering just above the poverty line in the developing world. Thanks to the misguided enthusiasm of Western governments for imprisoning entire populations in their homes, thereby triggering a global recession, tens of millions of people will die of starvation in low-income countries. Worth reading in full.
Postcard Request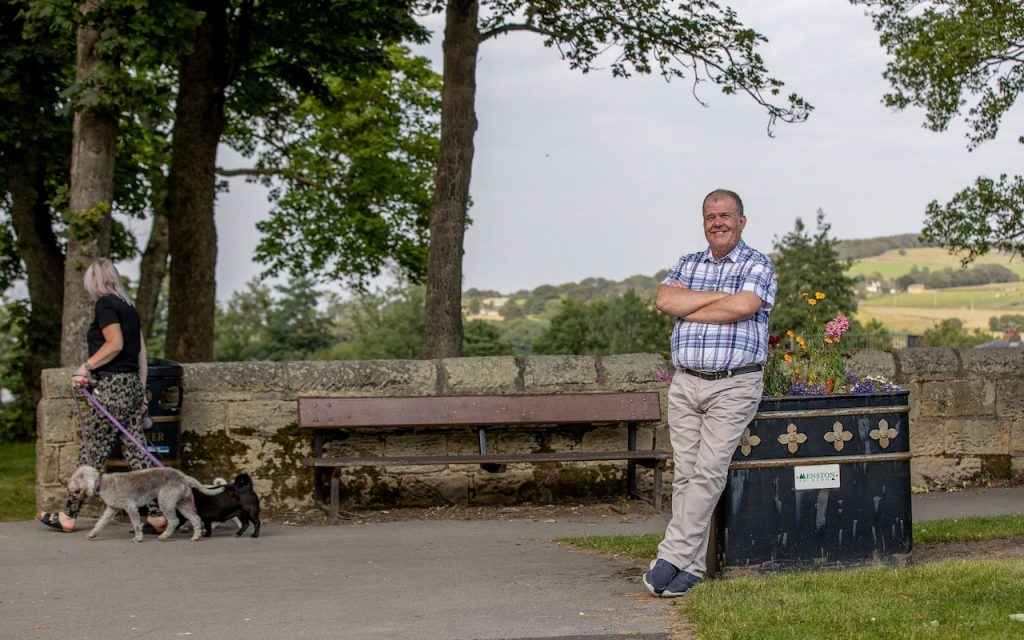 Are there any readers in the West Yorkshire village of Menston Park? If so, could we have a "Postcard From Menston Park" please? According to the Telegraph, the village is split between the Bradford half, with villagers occupying an area governed by Bradford City Council, and the Leeds half, which falls within Leeds City Council. The Telegraph has more.
Historically, it is not a division that causes serious problems, but since the Government's partial lockdown of the Bradford council area, however, Menston has effectively been cut in two.

The Leeds half has the same liberties most of the country enjoys, while the Bradford half is living under tight restrictions.

"It's crazy, Menston's been split down the middle," villager Michael Rhodes, 66, told the Telegraph.

"My house is right on the border. I can literally walk out, go 20 metres across the road into the park, and that apparently gives me different freedoms. So which do we abide by?"
Philip Davies, the local MP, is not happy about this state of affairs.
Mr Davies has had a "very robust conversation" with both the Health Secretary, Matt Hancock, and the Prime Minister, Boris Johnson, about the matter. The Prime Minister, he says, "listened, and said I made a very strong case".

Matt Hancock told him the line had to be drawn somewhere.
If you're a Menston Park resident and fancy writing something for Lockdown Sceptics, whether a full postcard or just a paragraph or two, please email me here.
Recommended Holiday Destination: Vallon Pont D'Arc, Southern France
A reader has been in touch to say he's very happy with his choice of holiday destination: Vallon Pont D'Arc.
After 'surviving' the flight to Nice on a well known low-cost carrier, our first full day in the Ardeche has been wonderful. The French (please note we are the only Brits in the entire campsite or indeed possibly in the whole town) here on holiday are clearly up for a good time and whilst mask wearing was observed in the local supermarket it's pretty much ignored or paid lip service to elsewhere. There's zero social distancing in the streets, bars, restaurants, Ice-cream parlours – there's even a funfair where the kids don't have to wear masks on rides. It's obvious to us that the French leave their snowflakes where they belong, on the ski slopes. Vive la France 🇫🇷 We're super glad we made the effort and are happily keeping the French economy going.
Recommended Holiday Destination 2: The Brecon Beacons
I'm just back from a lovely three-day family holiday in the Brecon Beacons. We went hiking in the Black Mountains, did the four waterfalls walk and visited Carreg Cennen Castle. No one seemed bothered about social distancing, we didn't encounter a single leaper and – best of all – the Welsh Government hasn't made face nappies mandatory in shops. Almost normal, save for the fact that there were very few tourists around.
Best bit about it was the wonderful bed and breakfast we stayed in – Ty Newydd in Llangadog, Carmarthenshire. Run by a lovely couple called Lesley and Derick, it's just one mile outside the Brecon Beacons National Park and about two miles off the A40. Dogs welcome. In addition to bed and breakfast, it also has a caravan site and ample parking space. Worked out at £36 per person per night, which included a full English every morning. For couples who've just met on "Love in a Covid Climate", this is perfect for a weekend getaway. Booking website is here.
Postcard From Latvia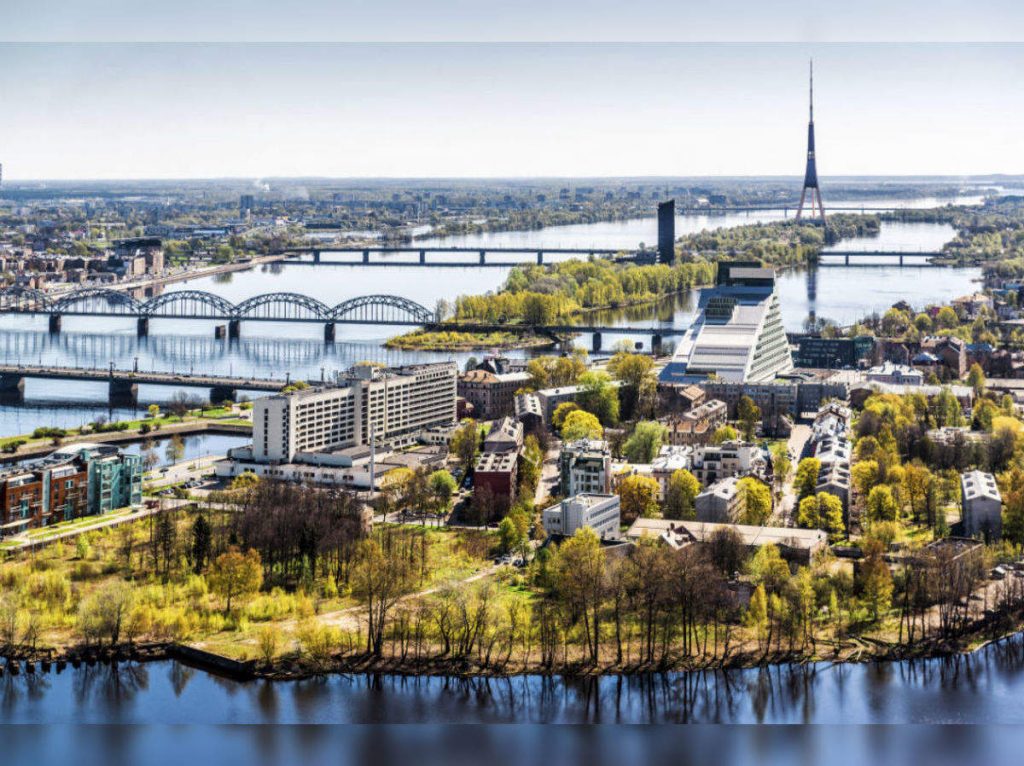 I've published a new Postcard today, this one from Latvia. Our correspondent's trip did not start well.
My trip got off to an inauspicious start when the person next to me on the plane was a young female who sat down and immediately requested I made sure my mask was covering my nose. I readjusted it and uttered words along the lines of, "Of course. I'll make myself feel unwell just to please you." (I have lung scarring from an illness 19 years ago). Perhaps I should have been nicer. But she was a mask militant. After the flight I saw her in the airport's outside car park, still fully masked up, getting picked up by her (what I presumed to be) dad, who was also fully masked up. Neuroticism must run in the family.
Happily, it got better after that. Worth reading in full.
Round-Up
Theme Tunes Suggested by Readers
Just one today: "The Teachers Are Afraid of the Pupils" by Morrissey.
Small Businesses That Have Re-Opened
A couple of months ago, Lockdown Sceptics launched a searchable directory of open businesses across the UK. The idea is to celebrate those retail and hospitality businesses that have re-opened, as well as help people find out what has opened in their area. But we need your help to build it, so we've created a form you can fill out to tell us about those businesses that have opened near you.
Now that non-essential shops have re-opened – or most of them, anyway – we're now focusing on pubs, bars, clubs and restaurants, as well as other social venues. As of July 4th, many of them have re-opened too, but not all (and some of them are at risk of having to close again). Please visit the page and let us know about those brave folk who are doing their bit to get our country back on its feet – particularly if they're not insisting on face masks! Don't worry if your entries don't show up immediately – we need to approve them once you've entered the data.
Forums Up and Running
I enjoy reading all your comments and I'm glad I've created a "safe space" for lockdown sceptics to share their frustrations and keep each other's spirits up. But please don't copy and paste whole articles from papers that are behind paywalls in the comments. I work for some of those papers and if they don't charge for premium content they won't survive.
We have created some Lockdown Sceptics Forums that are now open. Initially, they became a spam magnet so we temporarily closed them. However, we've found a team of people wiling to serve as moderators so the Forums are back up and running. And we've added a new dating section – "Love in a Covid Climate" (see above). Any problems, email the Lockdown Sceptics webmaster Ian Rons here.
"Mask Exempt" Lanyards
I thought I'd create a new permanent slot down here for people who want to buy (or make) a "Mask Exempt" lanyard/card. You can print out and laminate a fairly standard one for free here and it has the advantage of not explicitly claiming you have a disability. But if you have no qualms about that (or you are disabled), you can buy a lanyard from Amazon saying you do have a disability/medical exemption here (now showing it will arrive between Sept 24th to Oct 3rd). The Government has instructions on how to download an official "Mask Exempt" notice to put on your phone here. You can get a "Hidden Disability" tag from eBay here and an "exempt" card that looks like as if it's been issued by the NHS for just £2.79 from Etsy here.
Don't forget to sign the petition on the UK Government's petitions website calling for an end to mandatory face nappies in shops here (now over 27,500).
A reader has started a website that contains some useful guidance about how you can claim legal exemption.
But what if you're travelling on public transport without a lanyard and you're stopped by the British Transport Police? According to today's Times, 28,964 people without a face covering were questioned by the Transport Police between July 13th and 25th. However, just 1,605 were told to leave the network and only 33 penalty notices were issued.
Shameless Begging Bit
Thanks as always to those of you who made a donation in the past 24 hours to pay for the upkeep of this site. If you feel like donating, however small the sum, please click here. And if you want to flag up any stories or links I should include in future updates, email me here.
And Finally…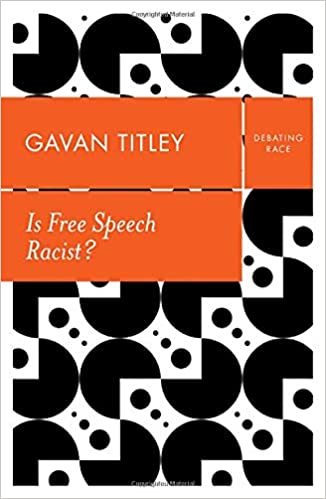 A Cambridge professor sent me this advertisement for a new book called Is Free Speech Racist? by Gavan Titley. We've been puzzling over it, but have decided it's not a parody. We could be wrong, of course, but it's on sale on Amazon here and Titley has written at least one other book – although, that, too, could be a parody. According to the Guardian, where Titley was a contributor until 2014, he is a lecturer in media studies at the National University of Ireland, Maynooth.
IS FREE SPEECH RACIST?
by Gavan Titley

Following the killing of George Floyd, thousands have taken to the streets across the world under the banner of a simple message: Black Lives Matter.

Almost instantaneously came calls to declare that 'All Lives Matter' – an undeniably important message, but not the one that needs airspace following the deaths of George Floyd, Breonna Taylor and Rayshard Brooks, to name too few. When those who 'cannot breathe', literally or figuratively, finally raise their voices to be heard, they are immediately challenged, their speech closely regulated and their demands measured against the pre-existing values of the status quo. Witness Boris Johnson underlining law, order and democratic process as he condemned those who toppled Edward Colston's statue in Bristol.

At the same time, out come the right-wing 'counter-protestors' touting either overt racism or else the sacred cow of 'free speech', increasingly used as a cover for the former. But we must not let the free speech defence immediately close down anti-racist activism. We must look more closely at the hypocritical use to which it is being put and ask: is free speech just another tool of racism today?

"This is an excellent and urgently needed book that offers a key contribution to both academic and public debate on free speech. In a clear, succinct style, Gavan Titley persuasively argues that free speech is often defended in a superficial way, which focuses on speech as a mere channel of ideas and neglects structural inequalities between different speakers."
MATTEO BONOTTI, MONASH UNIVERSITY
Stop Press: There's an amusing story in the Babylon Bee headlined "Riotous BLM Protesters Suddenly Realize They're All White People".