UnHerd Interview With Anders Tegnell
Freddie Sayers, the editor of UnHerd, has done an interview with Anders Tegnell, the architect of Sweden's coronavirus strategy, that's worth watching.
Freddie kicks off by asking him whether he thinks Sweden's strategy has been a failure or a success.
I think to a great extent it's been a success. We are now seeing rapidly falling cases, we have continuously had healthcare that has been working, there have been free beds at any given time, never any crowding in the hospitals, we have been able to keep schools open which we think is extremely important, and society fairly open — while still having social distancing in place in a way that means that the spread of the disease has been limited.

The failure has of course been the death toll… that has been very much related to the long-term care facilities in Sweden. Now that has improved, we see a lot less cases in those facilities.
Tegnell is careful not to claim that Sweden has avoided a lockdown altogether. Rather, it has had a partial lockdown, with the decline in economic and social activity being largely voluntary.
In many ways the voluntary measures we put in place in Sweden have been just as effective as complete lockdowns in other countries. So I don't think complete lockdown is the way to go for all countries… the rapidly declining cases we see in Sweden right now is another indication that you can get the number of cases down quite a lot in a country without having a complete lockdown.
He is also cautious about claiming the absence of a full lockdown in Sweden has been beneficial and acknowledges that he doesn't really know whether the Swedish death toll would be lower had they locked everyone down. But he points out that we do know that lockdowns cause considerable collateral damage.
It would have made maybe some difference, we don't know. But on the other hand we know that lockdowns also have big other effects on public health. We know that closing schools has a great effect on children's health in the short and the long term. We know that people being out of work also produces a lot of problems in the public health area. So we also have to look at what are the negative effect of lockdowns, and that has not been done very much so far.
However, one thing he is sure about is that trying to suppress or eradicate the virus is a mistake.
I don't think that this is a disease that we can eradicate – not with the methods that we have right now. It might be a disease that in the long term we can eradicate with a vaccine, but I'm not even sure about that. If you look at comparable diseases like the flu and other respiratory viruses we are not even close to eradicating them despite the fact that we have a vaccine. I personally believe that this is a disease we are going to have to learn to live with.
Throughout the interview, Tegnell sound both modest and sensible – a far cry from our own public health panjandrums. That's particularly true when he talks about why face masks haven't been made mandatory in Sweden, my favourite part of the interview.
One reason is that the evidence base for using masks in society is still very weak. Even if more and more countries are now enforcing them in different ways … we haven't seen any new evidence coming up, which is a little bit surprising. The other reason is that everything tells us that keeping social distance is a much better way of controlling this disease than putting masks on people. We are worried (and we get at least tales from other countries) that people put on masks and then they believe they can go around in society being close to each other, even going around in society being sick. And that, in our view, would definitely produce higher spread than we have right now.
Worth watching in full.
Poor Risk Assessment
A reader heard a worker in the City of London interviewed on Radio 4 yesterday who said something astonishingly stupid, even by bed-wetting standards.
I heard someone on the radio this morning saying she had bought a Harley-Davison to drive to work in Mayfair, in order to – you guessed it – "stay safe". But if the fatality risk for a person of working age from COVID-19 is roughly equivalent to a daily car drive of about 50 miles, and motorbikes are 25 times more dangerous than driving, it would seem that a motorcycle commute of two miles poses a greater threat to life and limb than coronavirus. Lesson: If you want to stay safe, you must remain sane.
NHS Hospitals in England Reported No Deaths on Three Days Last Week
I have one eagle-eyed reader who checks the daily data releases from NHS England about the number of deaths recorded in hospitals in the previous 24 hours. This is what he found last week:
There were three days during this past week in which the report released for that day recorded ZERO deaths during the previous 24 hour period.

July 21st for the period 4pm July 19th – 4pm July 20th
July 22nd for the period 4pm July 20th – 4pm July 21st
July 24th for the period 4pm July 21st – 4pm July 22nd

During the previous week, this only occurred on two days.
When I've reported these findings in the past, readers have contacted me to point out that in the latest data releases for NHS England, the days that initially recorded no deaths in earlier releases have subsequently had deaths assigned to them. That's due to the much-discussed delay in the reporting. Nevertheless, what my correspondent says is true: when the data release for the 24-hour period in question was first released, it showed zero deaths.
Will Face Nappies Kill the High Street?
In his column in today's Mail on Sunday, Peter Hitchens says Boris's decision to make face masks mandatory in shops will kill off what's left of the hight street.
The Government's dedicated efforts to destroy our economy and an entire way of life have moved up a step.

High streets had just begun to stir feebly back into life after months of enforced shutdown. Then the futile decree went out from Downing Street that customers must wear muzzles.

And what will happen? Why, more people will choose not to bother to go near shops at all. They will buy from the internet giants instead.
I fear he's right and this picture a reader took on Oxford Street yesterday confirms it. On a normal Saturday afternoon, Oxford Street would be teeming with people, but it's now almost deserted. Meanwhile, Jeff Bezos's fortune has increased to $171.6 billion, cementing his status as the richest man in the world.
France's Philosopher-King is a Lockdown Sceptic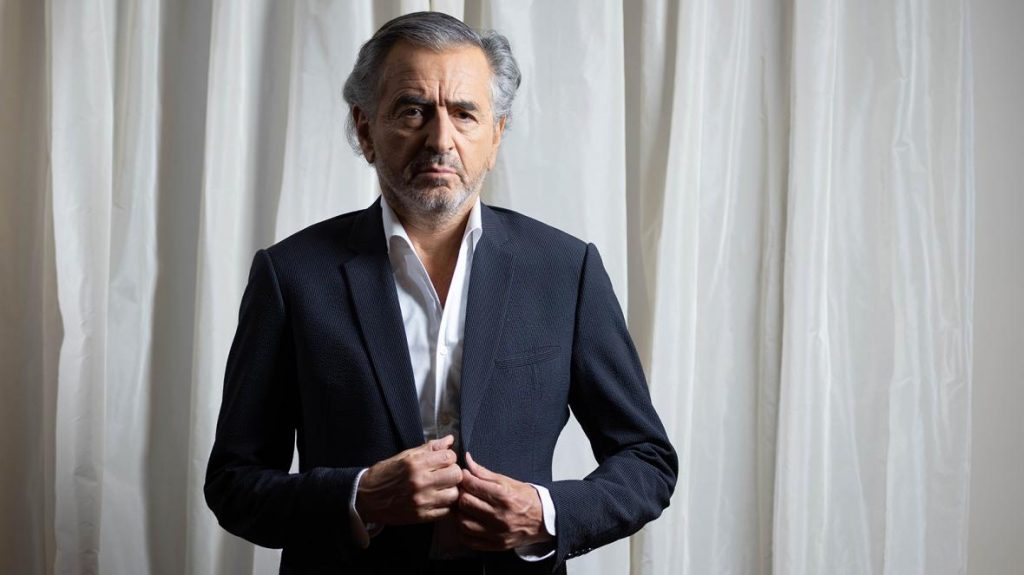 The most famous philosophe in France, Bernard-Henri Lévy, has a new book out in which he argues that coronavirus has sent the world into "psychotic delirium". In an interview in the Sunday Times he summarises the thesis of The Virus in the Age of Madness.
"People keep saying this is an unprecedented pandemic," he says. "It is not true. Humanity has had to deal with many pandemics, often more grave than this one. There seems to be an intention, a collective desire, to panic. It is not as big a disaster as we think."

"There is a sort of unilateral focus: Covid, Covid, Covid. It completely erased any other information," Lévy says. He writes of the world falling into a state of "psychotic delirium" and of witnessing "the spectacle of world leaders so terrified by the threat of a corona Nuremberg that they deemed it more prudent to put the world on hold, caring little for the outbreaks of hunger, violence against the poor, and authoritarian takeovers that were sure to follow".

He rages against "the dieticians, the prophylactocrats, vegetocrats and ecolocrats", and against those finger-waggers telling us we deserved Covid. "Oozing goodness and contrition, they sing, reminding us that even before the pandemic they warned against the folly of a world that could not continue as it was, a world headed straight into a wall."

Now he says: "People on the right and left are telling us that we had too much enjoyment and we have to be penitent and so on. This is such an unprogressive rhetoric. This is the most stupid and stubborn, profane religion, the opposite of what the progressives should be. This is exactly the best way to bury all the liberal and democratic dreams that made the West great."
Sounds like a must read. If you can bear enriching Jeff Bezos even further, you can buy the book here.
Lanyard Success
A reader gets in touch to say his "mask exempt" lanyard is working like a treat.
I must thank you for recommending the "mask exempt" lanyards. I received mine yesterday and immediately took it for a test ride on public transport. During my journey from Didcot Parkway to Lille Europe, using Great Western, London Underground and Eurostar I was only challenged twice (both times in St. Pancras International). I simply pointed to my lanyard and said that I have a medical condition. No further questions!
You can buy your very own "mask exempt" lanyard here.
Round-Up
Here's a round-up of all the stories I've noticed, or which have been been brought to my attention, in the last 24 hours:
Theme Tunes Suggested by Readers
Just one today: "Cover Me" by Bruce Springsteen.
Small Businesses That Have Re-Opened
A couple of months ago, Lockdown Sceptics launched a searchable directory of open businesses across the UK. The idea is to celebrate those retail and hospitality businesses that have re-opened, as well as help people find out what has opened in their area. But we need your help to build it, so we've created a form you can fill out to tell us about those businesses that have opened near you.
Now that non-essential shops have re-opened – or most of them, anyway – we're now focusing on pubs, bars, clubs and restaurants, as well as other social venues. As of July 4th, many of them have re-opened too, but not all. Please visit the page and let us know about those brave folk who are doing their bit to get our country back on its feet – particularly if they're not insisting on face masks! Don't worry if your entries don't show up immediately – we need to approve them once you've entered the data.
Note to the Good Folks Below the Line
I enjoy reading all your comments and I'm glad I've created a "safe space" for lockdown sceptics to share their frustrations and keep each other's spirits up. But please don't copy and paste whole articles from papers that are behind paywalls in the comments. I work for some of those papers and if they don't charge for premium content they won't survive.
We created some Lockdown Sceptics Forums, but they became a magnet for spam (apologies for mixed metaphor) so we've temporarily closed them. However, we can open them again if some readers volunteer to be moderators. If you'd like to do this, please email Ian Rons, the Lockdown Sceptics webmaster, here – and thanks to those who've already volunteered. We'll be re-opening the Forums soon.
Shameless Begging Bit
Thanks as always to those of you who made a donation recently to pay for the upkeep of this site. If you feel like donating, however small the sum, please click here. And if you want to flag up any stories or links I should include in future updates, email me here.
And Finally…