If Wearing a Face Mask Causes You Severe Distress, You Are Exempt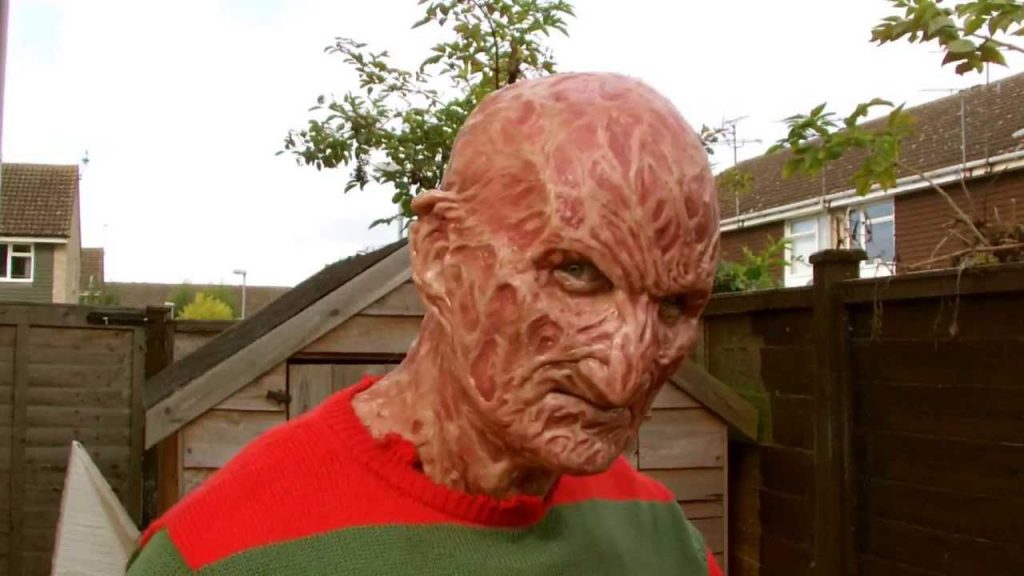 A reader has pointed out that the new Government guidance – "Face coverings: when to wear one and how to make your own" – includes a section entitled "Exemptions to wearing a face covering where they are mandated" that means lockdown sceptics don't have to wear one. Among the "legitimate reasons" not to wear a mask is "if putting on, wearing or removing a face covering will cause you severe distress". I don't know about you, but having to wear a nappy on my face when I go shopping will cause me severe distress.
Problem solved.
Heather Mac Donald's Wonderful Jeremiad
If you think I'm a teensy teensy bit over-zealous in my opposition to the lockdown, you haven't read Heather Mac Donald. I've often flagged up the essays and articles of this arch-sceptic in the daily round-ups, but her latest fusillade – a lecture delivered at a Hillsdale College public symposium last month – is a thing of beauty. Here are a few paragraphs to give you a taster:
The politicians' ignorance about the complexity of economic life was stunning, as was their hypocrisy. To a person, every elected official, every public health expert, and every media pundit who lectured Americans about the need to stay in indefinite lockdown had a secure ("essential") job. Not one of them feared his employer would go bankrupt. Anyone who warned that the effects of the lockdowns would be more devastating than anything the coronavirus could inflict was accused of being a heartless capitalist who only cared about profits.

But to care about the economy is to care about human life, since the economy is how life is sustained. It is a source of meaning, as well as sustenance, binding humans to each other in a web of voluntary exchange. To its workers, every business is essential, and to many of its customers as well. Even judged by the narrowest possible definition of public health—lives lost—the toll from the lockdowns will exceed that of the virus, due to the cancellation of elective medical procedures, patients' unnecessary fear of seeking medical treatment, and the psychological effects of unemployment.

In May, politicians started inviting a few scattered sectors of their state economies to reopen, with blue state governors and mayors being particularly parsimonious with their noblesse oblige. These blue state officials invoked "science" to justify yet another arbitrary set of guidelines to determine which businesses would be allowed to start up again and when. "Science," we were told, dictated the timetable for reopening, based on rates of hospital bed vacancies and new infections.

In fact, the numerical benchmarks, enforced with draconian punctiliousness, seem to have been drawn out of a hat—they certainly had no evidence behind them. But even with official reopenings, many customers will be long reluctant to resume their normal habits of consumption and travel thanks to the uninterrupted fearmongering on the part of the media, the experts, and elected leaders.

Being fantastically risk averse is now a badge of honor, at least among the professional elites. A young tech columnist for The New York Times wrote an op-ed in May about cancelling a restaurant reservation in Missoula, Montana. Missoula County had been virus-free for weeks, and Montana's case load had been negligible. Nevertheless, the columnist experienced a panic attack after booking a table, contemplating the allegedly lethal risk that awaited him in the reopened restaurant. Rather than being ashamed of his cowardice, the columnist was proud, he wrote, to have bailed out of his reservation in order to continue sheltering in place.
Very much worth reading in full.
The Woke Left is Now Indistinguishable from the Racist Right
The American comedian Ryan Long has produced a very funny two-minute video about the uncanny similarities between the Woke Left and the Racist Right that is a must-watch.
For a longer, more thoughtful exploration of the same theme, read Matt Taibbi's latest piece on Substack. Entitled "The Left is Now the Right", he points out that many of the vices that the Left used to ridicule the Right for exhibiting – a censorious approach to art and culture, for instance – have now been enthusiastically embraced by the Left. But most seriously of all, its obsession with race and embrace of Critical Race Theory means it often ends up sounding like the Racist Right.
The National Museum of African American History and Culture created a graphic on "Aspects and Assumptions of White Culture" that declared the following white values: "the scientific method," "rational, linear thinking," "the nuclear family," "children should have their own rooms," "hard work is the key to success," "be polite," "written tradition," and "self-reliance." White food is "steak and potatoes; bland is best," and in white justice, "intent counts."

The astute observer will notice this graphic could equally have been written by white supremacist Richard Spencer or History of White People parodist Martin Mull. It seems impossible that no one at one of the country's leading educational institutions noticed this messaging is ludicrously racist, not just to white people but to everyone (what is any person of color supposed to think when he or she reads that self-reliance, politeness, and "linear thinking" are white values?).

The exhibit was inspired by white corporate consultants with Education degrees like Judith Katz and White Fragility author Robin DiAngelo, who themselves echo the work of more consultants with Ed degrees like Glenn Singleton of Courageous Conversations. Per the New York Times, Courageous Conversations even teaches that "written communication over other forms" and "mechanical time" (i.e. clock time) are tools by which "whiteness undercuts Black kids."

The notion that such bugbears as as time, data, and the written word are racist has caught fire across the United States in the last few weeks, igniting calls for an end to virtually every form of quantitative evaluation in hiring and admissions, including many that were designed specifically to combat racism.
Worth reading in full.
Elusive Report
Yesterday I asked if any readers had come across the report by the Department of Health, the Office of National Statistics (ONS), the Government's Actuary Department and the Home Office predicting that the collateral damage from the lockdown could be as high as 200,000 deaths. This is the report, published in April supposedly, referred to in a Telegraph article on Sunday.
This sounds a lot like the report that Sir Ian Diamond, head of the Government's Statistical Service, referred to when he appeared on Marr on May 3rd (admittedly after the supposed publication date in April). He said:
We have a piece from the Office of National Statistics that we've done jointly with the Government Actuaries Department, the Home Office and Department of Health coming out in the next few days which will show also a third group which will come out over the next few years where changes in the prioritisation of the Health Service, for example, reductions in cancer screening, will lead to deaths over the next few years.
But where is this report? It wasn't just referred to by the Telegraph, but by the Daily Mail, the Mirror and Metro as well, although the Telegraph had the story first. It seems the Telegraph was tipped off by Sir Patrick Vallance last Thursday when he referred to the report in his testimony to the House of Commons Science and Technology Committee. (See his answer to question 1079 here.) Vallance says it was a piece of work commissioned by SAGE and assures the Committee that it's already in the public domain. And, indeed, the Telegraph's science editor Sarah Knapton appears to have found it, although she doesn't link to it in the piece. (All the other papers have simply copied Knapton's article as far as I can tell.)
Or was Knapton briefed about it by someone on the Committee who got hold of it, even though it still hasn't been published?
If any readers can find a copy of this elusive report – or if any employees of the departments concerned can leak it to me – I'd be most grateful. Email me here.
London Calling
In the latest episode of London Calling, mine and James Delingpole's weekly podcast, I ask James to tell me about the anti-mask rally he attended in Hyde Park on Sunday, but he gets sidetracked by his neck pain, which he says is the worst pain he's experienced since falling off a horse. We also discuss the possibility of a Lockdown Sceptics dating app – suggested by a reader – and Bari Weiss's dramatic departure from the New York Times.
You can listen to the whole thing here and if you enjoy it don't forget to subscribe.
Round-Up
Here's a round-up of all the stories I've noticed, or which have been been brought to my attention, in the last 24 hours:
Theme Tune Suggestions by Readers
Two today: "What's Behind the Mask" by the Cramps and "Maska" by the Plastic Peoples of the Universe.
Small Businesses That Have Re-Opened
A couple of months ago, Lockdown Sceptics launched a searchable directory of open businesses across the UK. The idea is to celebrate those retail and hospitality businesses that have re-opened, as well as help people find out what has opened in their area. But we need your help to build it, so we've created a form you can fill out to tell us about those businesses that have opened near you.
Now that non-essential shops have re-opened – or most of them, anyway – we're now focusing on pubs, bars, clubs and restaurants, as well as other social venues. As of July 4th, many of them have re-opened too, but not all. Please visit the page and let us know about those brave folk who are doing their bit to get our country back on its feet – particularly if they're not insisting on face masks! Don't worry if your entries don't show up immediately – we need to approve them once you've entered the data.
Note to the Good Folks Below the Line
I enjoy reading all your comments and I'm glad I've created a "safe space" for lockdown sceptics to share their frustrations and keep each other's spirits up. But please don't copy and paste whole articles from papers that are behind paywalls in the comments. I work for some of those papers and if they don't charge for premium content they won't survive.
We created some Lockdown Sceptics Forums, but they became a spam magnet so we've temporarily closed them. However, we can open them again if some readers volunteer to be moderators. If you'd like to do this, please email Ian Rons, the Lockdown Sceptics webmaster, here.
Gone Fishin'
Thanks as always to those of you who made a donation recently to pay for the upkeep of this site. If you feel like donating, however small the sum, please click here. I'm on holiday until Saturday, July 25th and won't be doing my usual amount of work on the site until I return. If you want to flag up any stories or links I should include in future updates, email me here.
Salem 2.0
I thought I'd give my readers something to chew on while I'm on holiday: Salem 2.0: The Return of the Religious Police to the Public Square. This is a book about cancel culture that I've been working on for a while now, but which took a back seat during the coronavirus crisis. Hoping to get back to it as the crisis recedes – although that's happening more slowly than any of us hoped. It's a work in progress, so don't expect too much.