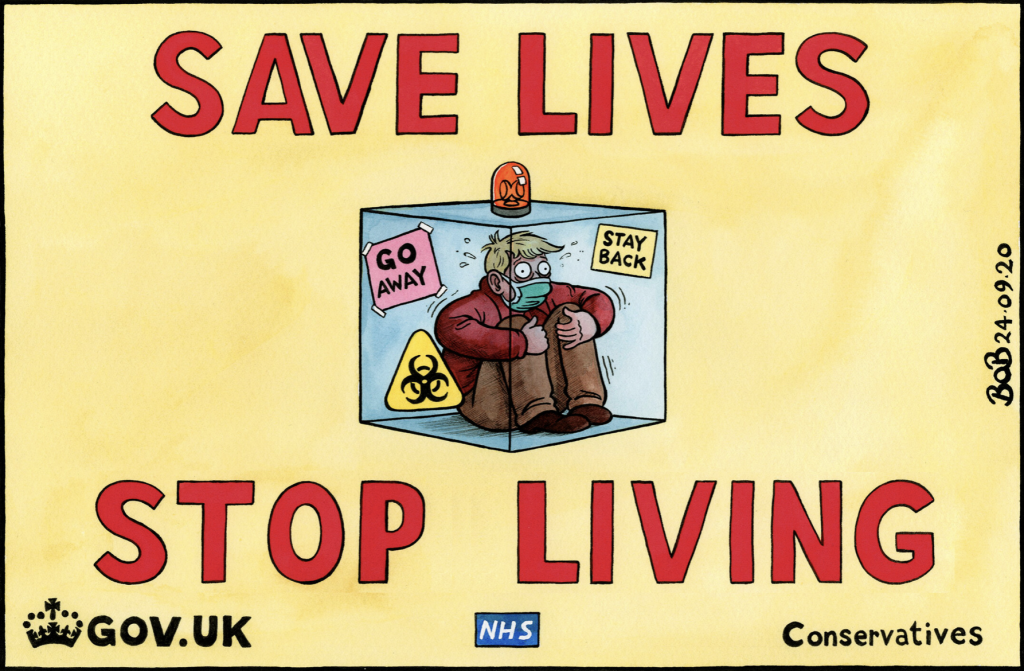 There follows a guest post from our in-house medical expert, formerly a senior NHS doctor.
At the end of March, I thought I'd written my last article for Lockdown Sceptics. All the data was pointing in the same direction – hospitalisations falling, vaccinations increasing. I firmly believed that we would be back to normal by the summer and there was no further need for me to comment on graphs of hospital admission data.
But I'm back. Not because hospitals are once again packed with Covid patients, but precisely because they aren't. Last week I wrote a piece showing that hospital admission rates and intensive care occupancy continue to fall – yet we are exposed to a daily diet of catastrophising about rising community 'cases' and deadly new variants to justify continuing societal restrictions.
So, let's have a look at the news of hospitalisations increasing. Graph One shows the admissions from the community broken down by English regions from April through to June 8th. Indeed, there is a scary looking increase in admissions. The biggest increase proportionally seems to be in the North West and the Midlands.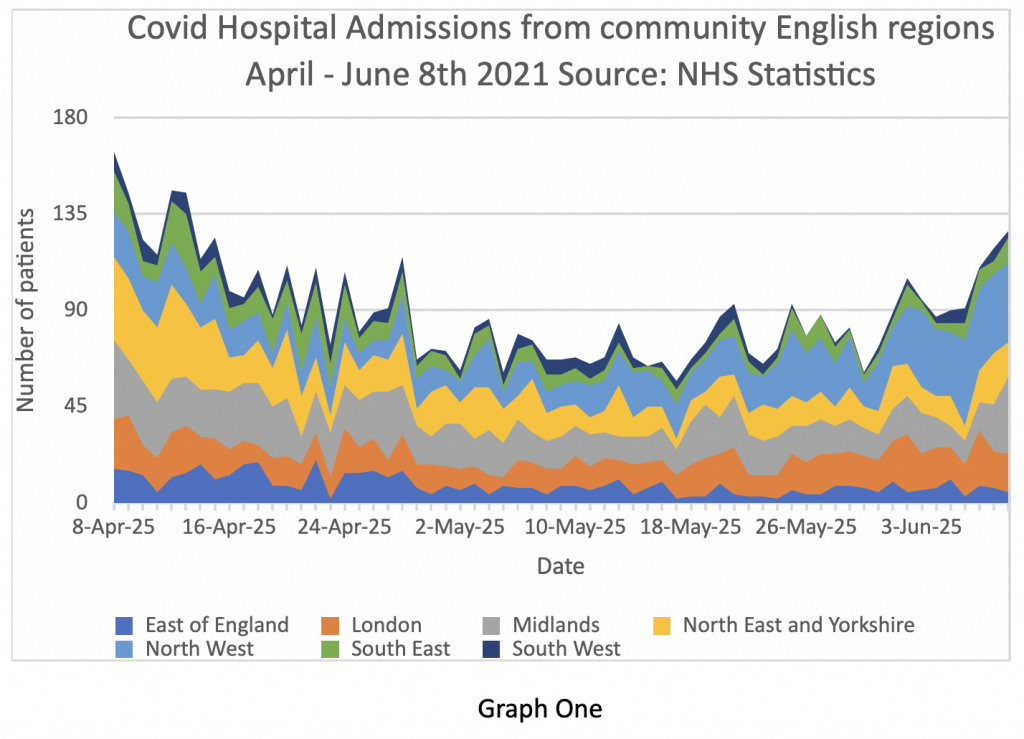 But let's put this into context by looking at Graph Two. Not quite so scary. The Prime Minister is correct in saying that hospitalisations have risen in the last few weeks. He must have forgotten to mention how that relates to the overall context – in that the rise is negligible in practical terms.
And the case mix continues to reflect a different segment of the population being badly affected enough to be admitted to hospital. Graph Three shows a continuing increase in the proportion of younger people and a continuing drop in the older, more vulnerable age group admitted to hospital. The difference is substantial, consistent and obvious. We know that younger people are less likely to be seriously ill, less likely to need prolonged admission and far less likely to die. So why the panic? Continuing to measure 'Covid cases' in the community makes about as much sense as testing for the common cold – also frequently caused by a coronavirus, by the way.