It's been relatively easy since March for the open U.S. states to stand by their decision to roll back Covid restrictions as infections have defied the doom-mongers' models and stayed low.
However, that is about to change for at least some of the states. The arrival of the Delta variant (see below) is now causing surges in infections in a number of states, including some which have reduced restrictions to a minimum, such as Florida and Arkansas (see above).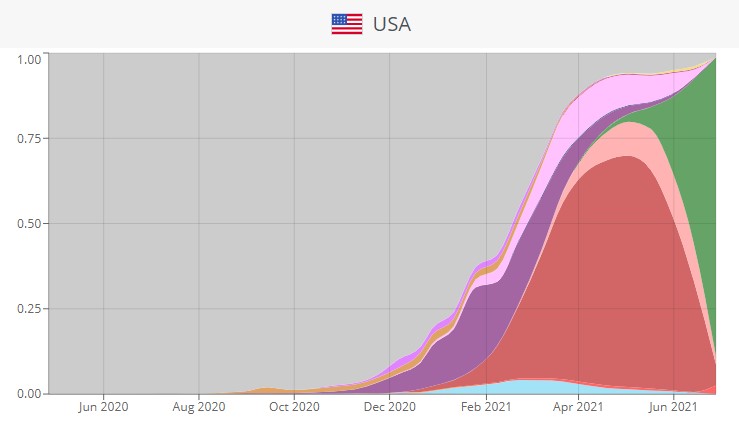 Short-lived surges driven by new variants come and go – the Delta surge is already peaking in the U.K., at least among the unvaccinated and in Scotland, showing there is nothing to fear.
The open American states will need to hold their nerve in the coming weeks as infections rise and they come under pressure to "do something" once again.