The Great Lockdown Debate
Toby went head-to-head on talkRADIO this week against Christopher Snowdon, the erstwhile sceptic and now lockdown cheerleader with whom Toby has been sparring in recent weeks.
It's a cracking debate and general opinion is that Toby won hands down – but then we would say that.
Toby says:
I debated Chris Snowdon on talkRADIO on Wednesday. It was a lively but good-humoured exchange chaired by Mike Graham, the veteran radio presenter and former editor of the Scottish Daily Mirror. I don't suppose we changed many minds, but I was pleased that Mike and talkRADIO created a forum for a proper, grown up debate about the lockdown policy, something that hasn't really happened on the BBC or any other mainstream media platform.

You'll notice quite a contrast between mine and Chris's appearance. We see Chris lounging on his sofa in what appears to be a dressing gown, a microphone in one hand and a vape in the other. All you see of me, by contrast, is my enormous noggin. I don't think that was a consequence of my Zoom set up. Rather, I think talkRADIO decided to chop out the Free Speech Union banner behind me and that meant a tight close up of my face.

I've had some nice comments about it on Twitter since it appeared on YouTube yesterday, but then most of the people I follow on Twitter are lockdown sceptics so they're inevitably biased. In my long experience of doing these debates, the people who agree with you think you did well, whereas the people that disagree with you think you got owned by your opponent. I think it was a draw. We both got an opportunity to put our arguments across and neither of us landed a killer blow.
Watch for yourself and see what you think.
Stop Press: Nicholas Lewis has taken Snowdon to task for his groundless criticisms of Mike Yeadon when he wrote about false positives in September.
A GP Protests "No Jab, No Job"
A GP, Dr Clare Jones, has written to her MP Jesse Norman to protest against being compelled to be vaccinated or face disciplinary action from the General Medical Council, as Lockdown Sceptics reported yesterday. She copied us in and we thought we'd share it with you.
Dear Jesse,

Having worked tirelessly for the NHS for 31 years as a hospital doctor, A&E doctor and a GP with probably two sick days in my whole career, is the Government really suggesting that because I exert my choice not to have the Covid vaccine, my wealth of medical experience is going to be lost just because I choose to exercise my free will and conscience ?

Like most other people who decline the vaccine, I'm not an "anti-vaxxer". My son is fully vaccinated; I have travel vaccines. But I weigh up the pros and cons of vaccines in a more informed way than most other people and have decided for now I don't want it (likewise the flu vaccine). There is currently a haemorrhaging of experienced GPs due to unprecedented stress levels, including one over the last couple of months from our five partner practice. If I go it will destabilise our already struggling practice.

I have borne the burden of vaccinating (with no extra payment and massive organisational toll) the population who CHOOSE to be vaccinated, the burden of listening to the thousands of patient emotionally damaged by the ill-judged and poorly assessed lockdown (the lack of risk/benefit analysis has been criminal), the burden of carrying work for other colleagues who can't manage the unprecedented stress in the system, the dumping of more and more work onto primary care – and now this slap in the face.

The Government needs to take a break from criticising the Chinese Communist Party for a moment and stop in its own attempts at re-educative, repressive and punitive strategies directed toward minorities such as those who choose not to be vaccinated. It is disrespectful and demeaning to an educated and thoughtful sector of society to impose a medical procedure against our will.

I would also like to be able to continue to move freely in the UK and the world at large, which is a much more effective and healthy way of managing mental strain than the endless mental health online resources we are bombarded with and that we're much too busy and exhausted to look at. Travelling and exploring freely in the world at home and abroad has proved an effective way to keep me functioning well in a highly stressful job. Happily, I just need to be able to move freely in my God-given environment and breathe God's free air to keep me happy and functioning as a productive and functional human being. Vaccine passports would deprive me of this healthy outlet.

Believe me, I will make the most of an imposed early retirement if enforced vaccination becomes a reality, by finishing my thesis on "governmental revolving door policies with particular emphasis on pharmaceutical companies". After all, what do I have to lose? Not my freedom.

(Dr) Clare Jones
Hereford
Stop Press: Care UK, one of the UK's largest care home firms, has introduced a 'no jab, no job' policy, saying new staff must have received a Covid vaccination before they start work, the Guardian reports. Barchester, meanwhile, which operates more than 220 private care homes, has said it is insisting that current staff are vaccinated, warning that if they "refuse … on non-medical grounds [they] will, by reason of their own decision, make themselves unavailable for work".
How Effective Are the Vaccines?
The latest results from Imperial's REACT study, published yesterday, have shown that more than nine out of ten of those vaccinated with the Pfizer vaccine develop COVID-19 antibodies. 91% of those vaccinated with two doses of the Pfizer vaccine had antibodies, rising to 95.5% in the under 60s but dropping to 88% in the over 80s. After a single dose, 94.7% of under 30s had antibodies after three weeks, but only 34.7% of over 80s.
This is encouraging news, given the Government's apparent determination to use vaccines to exit the lockdowns.
Lockdown Sceptics reader Paul Roe, however, wonders why the purported benefit is yet to show up in the deaths data from the ONS. He comments:
The claim for the vaccines is that they have an efficacy of up to over 90% (Pfizer 94% Oxford-AZ 90%). It is claimed that you reach a "significant level of protection after 22 days".

So you would expect that 22 days after the first jab (so from December 30th 2020) there would begin to be a significant fall in deaths for the 70s, 80s and 90+ age groups.

However, looking at the graph (above) the curves actually shoot up at that point and don't begin to drop until four weeks later.
It has to be hoped that this is just a delayed reaction, bearing in mind that markedly low 34.7% figure for antibodies in the over 80s three weeks after the first dose. The ONS data relates to the situation around two weeks ago.
On a more cheering note, deaths are plummeting now.
Stop Press: Her Majesty the Queen has made a rare intervention in the vaccination drive, calling on people to "think about others rather than yourselves", the Mail reports. The jab "didn't hurt at all" when she had it, she said. The implication that those refusing the vaccine are selfish won't go down well with those who decide that, for them, on balance the risks don't outweigh the benefits.
Lockdown States Suffer More Deaths Than No-Lockdown States
No-lockdown states in America continue to outperform lockdown states this winter, with 1,475 Covid deaths per million in states which didn't lock down this winter (seven of them didn't lock down in the spring either) compared to 1,558 deaths per million in states which locked down in winter (all of which locked down in spring as well).
The no-lockdown states have gained a little on the lockdown states since February 1st: previously the lockdown states had 5.7% more deaths but now the difference has fallen to 5.3%. But there is no sign yet of any huge surge that might reverse their positions any time soon.
Could there be much clearer evidence that, whatever Neil Ferguson's models might say, lockdowns do not hold back a flood of hospital admissions and deaths?
Time to follow the example of Florida and the other free states and end the restrictions.
Stop Press: 111 triages for potential Covid in England dropped yesterday to their lowest level since August 9th, indicating there is almost no community transmission of COVID-19 in England at present.
Biostatistician Jon Deeks has also spotted that the Innova lateral flow tests have been returning a positive rate of 0.32% for three weeks in a row now. That is the estimated false positive rate for the tests, further indicating almost zero community transmission of COVID-19.
Yet still we are set to stay in lockdown for many weeks yet.
Postcard from Bulgaria
We've received a postcard from Lockdown Sceptics reader Tim Ireland, who is in Sofia. He says there is "lots of hope restrictions will be released in the coming week or two". Right now, though, it's not a very happy place.
I've been coming and going from Bulgaria for 20 years – which is to say my knowledge of the country doesn't reach back to the fall of the Iron Curtain, but it started in the heady days of pseudo mafia rule in the years that followed. Most of the people I know here were teenagers of young adults when the wall fell. Some were actively involved… they all remember what life was like before.

The somewhat depressing refrain I've heard from many – especially those with international exposure and who know how pervasive and demoralising the lockdown has been in the UK – goes roughly like "I thought we threw this junk out, dealt with the joblessness, disenfranchisement, and community decline of the transition to capitalism so we didn't have to live like this. The reward for that price was supposed to have been liberty". A high school best friend – still a very good mate and sardonic at the best of times – shrugs his shoulders and proclaims as if narrating the history of the human species from a pulpit "That's it. Those that have lived, have lived. Those that have travelled, have travelled. The end."

He's actually among the more chipper of his countrymen, has worked hard to build a career, copped life's knocks on the chin and still has a sense of humour, so he continues, more seriously: "We'll learn to live with it, we always do". Part of that adaptation has meant reverting to the kind of ground-up subversion of nonsensical rules. Decades ago, illicit restaurants and bars operated a series of code-name entry protocols, so-called 'parola' bars. Sometimes voiced, but more often just an unmarked door with a combination lock. No code, no entry. Another friend, a sickeningly multilingual pocket rocket who has spent the bulk of her career working for Belgian and Dutch outsourcing companies, grins conspiratorially as she explains "Do you know what's the latest 'hit' in Sofia? – posting your restaurant bill on social!" It seems a small, humble thing, to have gone out to dinner, shared a meal with other people, but she makes no effort to hide the sheer triple-multiplied joy of both having socialised, screwed the authorities… and bragged about it publicly.
Worth reading in full.
COVID-1984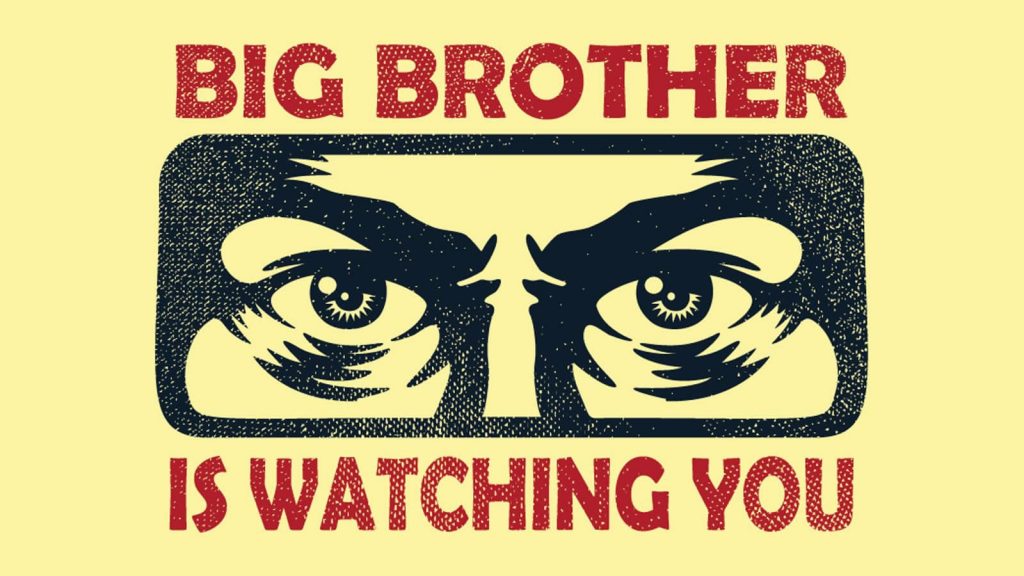 Our revisiting of George Orwell's 1984 this week has inspired Lockdown Sceptics contributor and former Sunday Times medical correspondent Neville Hodgkinson to write a reflection on the Orwellian nightmare that our society has quickly descended into. He begins:
Lockdown Sceptics contributor Guy de la Bédoyère gave powerful testimony this week about the inhumanity inherent in the global hysteria surrounding COVID-19. Following his post here on Tuesday reporting the death in a care home at the weekend of his 100-year-old mother-in-law, BBC Radio 4's World at One listeners heard him describe coolly but movingly the tragedy of her last days and months.

She did not die of Covid and did not have dementia. She was mentally alert to the end, and acutely aware of what she had been denied through the brutal isolation, as Guy put it, imposed by lockdown laws for the sake of keeping her 'safe'. In her last year of life she never saw her four great-grandchildren, had only one or two fleeting visits from grandchildren, and was unable to hug or hold her one surviving child.

It was a "hideous punishment", Guy wrote. "That it has come to this, that we as a society and led by the Government and its scientific advisers with the willing acquiescence of organisations and individuals have done so much to commit the ultimate act of betrayal towards people at the end of their lives will surely go down in history as one of the most ignoble and demeaning aspects of this tragic year."

Since the start of the pandemic, I have asked myself how and why COVID-19 could have triggered so many policies that seemed aimed at generating as much fear as possible, with repeated exaggerations in numbers forecast, and little regard for the social, economic and health costs involved. Our politicians, and the select group of scientific advisers who seem to be dictating policy, present themselves as caring, smiling individuals, not at all like jack-booted monsters.

And yet… the Orwellian flavour of our current experience is unmistakable. It has given rise here at LS to suggested 'Ministry of Truth' slogans such as Breath Is Death, Solitude Is Solidarity, Fear Is Hope, Deaths Save Lives, Lockdown Is Liberty, and so on.
Find it on the right-hand side menu. Worth reading in full.
Plus, here are today's top Party slogans. Thanks to all who have sent suggestions in.
LUNACY IS SANITY
COMPLIANCE IS LIBERATION
DETECTION IS INFECTION
DETENTION IS PREVENTION
FAILURE IS SUCCESS
DEBATE IS HATE
CANCELLATION IS COMPASSION
SCARING IS CARING
AUTHORITY IS TRUTH
DOUBT IS DEADLY
Theme Tunes Suggested by Readers
Six today: "I Wish I Could Go Travelling Again" by Stacey Kent, "Killing Yourself To Live" by Black Sabbath, "The Scientist" by Coldplay, "Road To Rack And Ruin" by King Kurt, "Feel like living" by Hothouse Flowers and "The Kids Aren't Alright" by The Offspring.
Love in the Time of Covid
We have created some Lockdown Sceptics Forums, including a dating forum called "Love in a Covid Climate" that has attracted a bit of attention. We have a team of moderators in place to remove spam and deal with the trolls, but sometimes it takes a little while so please bear with us. You have to register to use the Forums as well as post comments below the line, but that should just be a one-time thing. Any problems, email Lockdown Sceptics here.
Sharing Stories
Some of you have asked how to link to particular stories on Lockdown Sceptics so you can share it. To do that, click on the headline of a particular story and a link symbol will appear on the right-hand side of the headline. Click on the link and the URL of your page will switch to the URL of that particular story. You can then copy that URL and either email it to your friends or post it on social media. Please do share the stories.
Social Media Accounts
You can follow Lockdown Sceptics on our social media accounts which are updated throughout the day. To follow us on Facebook, click here; to follow us on Twitter, click here; to follow us on Instagram, click here; to follow us on Parler, click here; and to follow us on MeWe, click here.
Woke Gobbledegook
We've decided to create a permanent slot down here for woke gobbledegook. Today, it's the news that Mr Potato Head is going gender neutral and is a Mister no more. Bloomberg has the story.
Hasbro, the company that makes the potato-shaped plastic toy, is giving the spud a gender neutral new name: Potato Head. The change will appear on boxes this year.

Toy makers have been updating their classic brands to appeal to kids today. Barbie has shed its blonde image and now comes in multiple skin tones and body shapes. Thomas the Tank Engine added more girl characters. And American Girl is now selling a boy doll.

Hasbro said Mr. Potato Head, which has been around for about 70 years, needed a modern makeover.
Read it in full here.
Stop Press: Just 16% of black Brits believe tearing down statues is "a legitimate form of protest", according to a new report from the Henry Jackson Society, Guido reports.
"Mask Exempt" Lanyards
We've created a one-stop shop down here for people who want to obtain a "Mask Exempt" lanyard/card – because wearing a mask causes them "severe distress", for instance. You can print out and laminate a fairly standard one for free here and the Government has instructions on how to download an official "Mask Exempt" notice to put on your phone here. And if you feel obliged to wear a mask but want to signal your disapproval of having to do so, you can get a "sexy world" mask with the Swedish flag on it here.
A reader has started a website that contains some useful guidance about how you can claim legal exemption. Another reader has created an Android app which displays "I am exempt from wearing a face mask" on your phone. Only 99p.
If you're a shop owner and you want to let your customers know you will not be insisting on face masks or asking them what their reasons for exemption are, you can download a friendly sign to stick in your window here.
And here's an excellent piece about the ineffectiveness of masks by a Roger W. Koops, who has a doctorate in organic chemistry. See also the Swiss Doctor's thorough review of the scientific evidence here and Prof Carl Heneghan and Dr Tom Jefferson's Spectator article about the Danish mask study here.
Stop Press: Wearing masks obviously isn't possible while playing brass instruments. But that doesn't mean somewhere can't be found to place useless pieces of cloth. The Post Millennial reports that Wenatchee High School in Washington state hit upon making the school's band practice in pop-up tents (picture above), providing each pupil with their own tent while also social distancing them six-feet apart. That'll stop those pesky virus particles…
Stop Press 2: The Telegraph reports that some primary schools are telling children as young as five to wear face masks in the classroom. Depressing.
Stop Press 3: Mark Dolan on talkRADIO delivered a satisfying rant against forcing children to wear face masks in classrooms.
The Great Barrington Declaration
The Great Barrington Declaration, a petition started by Professor Martin Kulldorff, Professor Sunetra Gupta and Professor Jay Bhattacharya calling for a strategy of "Focused Protection" (protect the elderly and the vulnerable and let everyone else get on with life), was launched in October and the lockdown zealots have been doing their best to discredit it ever since. If you googled it a week after launch, the top hits were three smear pieces from the Guardian, including: "Herd immunity letter signed by fake experts including 'Dr Johnny Bananas'." (Freddie Sayers at UnHerd warned us about this the day before it appeared.) On the bright side, Google UK has stopped shadow banning it, so the actual Declaration now tops the search results – and Toby's Spectator piece about the attempt to suppress it is among the top hits – although discussion of it has been censored by Reddit. In February, Facebook deleted the GBD's page because it "goes against our community standards". The reason the zealots hate it, of course, is that it gives the lie to their claim that "the science" only supports their strategy. These three scientists are every bit as eminent – more eminent – than the pro-lockdown fanatics so expect no let up in the attacks. (Wikipedia has also done a smear job.)
You can find it here. Please sign it. Now over three quarters of a million signatures.
Update: The authors of the GBD have expanded the FAQs to deal with some of the arguments and smears that have been made against their proposal. Worth reading in full.
Update 2: Many of the signatories of the Great Barrington Declaration are involved with new UK anti-lockdown campaign Recovery. Find out more and join here.
Update 3: You can watch Sunetra Gupta set out the case for "Focused Protection" here and Jay Bhattacharya make it here.
Update 4: The three GBD authors plus Prof Carl Heneghan of CEBM have launched a new website collateralglobal.org, "a global repository for research into the collateral effects of the COVID-19 lockdown measures". Follow Collateral Global on Twitter here. Sign up to the newsletter here.
Judicial Reviews Against the Government
There are now so many legal cases being brought against the Government and its ministers we thought we'd include them all in one place down here.
The Simon Dolan case has now reached the end of the road. The current lead case is the Robin Tilbrook case which challenges whether the Lockdown Regulations are constitutional, although that case, too, has been refused permission to proceed. There's still one more thing that can be tried. You can read about that and contribute here.
The GoodLawProject and three MPs – Debbie Abrahams, Caroline Lucas and Layla Moran – brought a Judicial Review against Matt Hancock for failing to publish details of lucrative contracts awarded by his department and it was upheld. The Court ruled Hancock had acted unlawfully.
Then there's John's Campaign which is focused specifically on care homes. Find out more about that here.
There's the GoodLawProject and Runnymede Trust's Judicial Review of the Government's award of lucrative PPE contracts to various private companies. You can find out more about that here and contribute to the crowdfunder here.
Scottish Church leaders from a range of Christian denominations have launched legal action, supported by the Christian Legal Centre against the Scottish Government's attempt to close churches in Scotland for the first time since the the Stuart kings in the 17th century. The church leaders emphasised it is a disproportionate step, and one which has serious implications for freedom of religion." Further information available here.
There's the class action lawsuit being brought by Dr Reiner Fuellmich and his team in various countries against "the manufacturers and sellers of the defective product, PCR tests". Dr Fuellmich explains the lawsuit in this video. Dr Fuellmich has also served cease and desist papers on Professor Christian Drosten, co-author of the Corman-Drosten paper which was the first and WHO-recommended PCR protocol for detection of SARS-CoV-2. That paper, which was pivotal to the roll out of mass PCR testing, was submitted to the journal Eurosurveillance on January 21st and accepted following peer review on January 22nd. The paper has been critically reviewed here by Pieter Borger and colleagues, who also submitted a retraction request, which was rejected in February.
And last but not least there was the Free Speech Union's challenge to Ofcom over its 'coronavirus guidance'. A High Court judge refused permission for the FSU's judicial review on December 9th and the FSU has decided not to appeal the decision because Ofcom has conceded most of the points it was making. Check here for details.
Samaritans

If you are struggling to cope, please call Samaritans for free on 116 123 (UK and ROI), email jo@samaritans.org or visit the Samaritans website to find details of your nearest branch. Samaritans is available round the clock, every single day of the year, providing a safe place for anyone struggling to cope, whoever they are, however they feel, whatever life has done to them.
Shameless Begging Bit
Thanks as always to those of you who made a donation in the past 24 hours to pay for the upkeep of this site. Doing these daily updates is hard work (although we have help from lots of people, mainly in the form of readers sending us stories and links). If you feel like donating, please click here. And if you want to flag up any stories or links we should include in future updates, email us here. (Don't assume we'll pick them up in the comments.)
And Finally…
Lockdown Sceptics reader David Kelly has come into possession of a leaked list of pledges inadvertently missed off the Conservative Party's last election manifesto. Maybe they'll include them next time?