No Jab, No Job: GMC Threatens Doctors With Disciplinary Action For Declining Vaccine
Chief Medical Adviser Chris Whitty has said doctors have a "professional duty" to get a COVID-19 vaccine and the General Medical Council has backed him saying medics could face disciplinary action if they refuse one without a valid reason. Personnel Today has the report.
Although the Government has said vaccination will not be mandatory for the general public, it has been reported that NHS executives have been considering making it a requirement for frontline health workers – following in the footsteps of many care homes that were starting to make vaccination a condition of employment.

Chief medical officer Chris Whitty has told health staff that they have a professional duty to be vaccinated and, according to a report in The Times, there is a "live debate" among NHS leaders about whether it should be mandatory.

The General Medical Council has said "doctors should be immunised against common serious communicable diseases unless medically contraindicated" and that "strong measures" should be put in place to protect patients where there are good reasons why a doctor cannot have the jab.

Likewise, the British Medical Association (BMA) has backed Chris Whitty's position and agreed that health staff should be vaccinated unless they have a valid medical reason preventing them from doing so.

"We will continue to encourage uptake of vaccinations but any proposal for a contractual or regulatory requirement for healthcare workers to have a COVID-19 vaccine would require careful scrutiny to consider the legal and ethical implications," said Dr Chaand Nagpaul, Chair of the BMA Council.

NHS England has said it was right for Whitty to suggest that NHS staff have a professional responsibility to get vaccinated. Personnel Today has contacted it for further comment.

Last week, Health Secretary Matt Hancock revealed that just two-thirds of social care staff and four-fifths of NHS workers have received a vaccine, despite all employees in these groups having been offered the jab.

There has been much debate around whether making vaccination a condition of employment is legal and last week the justice secretary confirmed that employers can insist on new employees having the jab.
This comes despite the well-established ethical and legal principle, reaffirmed last month by the Parliamentary Assembly of the Council of Europe, that people should not suffer discrimination or disadvantage on account of declining medical treatment.
One clued-up Lockdown Sceptics reader told us:
All the COVID-19 vaccines are still in Phase 3 trials which are not due to finish until the end of 2022 or early 2023. These trials look for medium and long term safety data. They are not licensed but are being used under Emergency Authorisation. Here is a letter to employers that the UKMFA has published outlining the legal and scientific issues around demanding jabs with these experimental (or indeed any) products.
It seems extraordinarily illiberal to demand that someone must have some particular medical intervention in order to keep their job or be appointed to a new position. Worse, this medical intervention is still unlicensed and officially regarded as being in an experimental phase of development. Why, then, is making it mandatory even being considered by a society that claims to respect personal autonomy and human rights? I'm certainly no opponent of vaccines, which I regard (when properly and safely developed) to be a miracle of medical science. But it seems equally clear to me that under no circumstances should a person be compelled – including through threat of social or economic disadvantage – to receive an experimental medical intervention to which they do not consent. As the Council of Europe resolution indicates, this should be basic in a civilised society, even for non-experimental interventions. That it is not speaks volumes about how far as a society we have fallen since this time last year.
Stop Press: Matthew Lynn in the Telegraph says vaccine passports are no "gateway to freedom".
Vaccine passports are yet another treacherous step on the road to a licensed, permission-based society. We won't be able to travel, work in an office, or meet up with friends unless some official somewhere has stamped our papers. Worse, the risk is cultural as much as legalistic. It was already going to be a struggle to unwind the impact of nearly a year of lockdown, where people had the most intimate areas of their lives micromanaged by the state. The danger was always that this state of mind would become entrenched, that we would become used to waiting until we were told what to do before we did it. Vaccine passports would help to institutionalise that mindset, at tremendous cost to freedom and much else.

There is a far better solution. Once vaccines are available to everyone, it is up to you whether you get a jab or not. If you don't then clearly you are taking a risk, but that is up to you. Other than that, you should be able to live your life as you please. We need to be working out how to reduce the massive increase in state power witnessed over 12 painful months – not finding new ways to permanently increase it.
Worth reading in full.
Government Confirms Masks and Testing in Schools Are Voluntary
Education Secretary Gavin Williamson told a Downing Street press conference yesterday that the newly introduced requirement for secondary schoolchildren to wear masks in class and be tested twice a week is voluntary, not required by law, and children will not be excluded if they do not comply. The Telegraph has more.
Children are not under any obligation to wear face masks, the Government said on Wednesday night, telling schools not to send pupils home if they refuse to wear one.

While masks and regular Covid tests are strongly encouraged, they are not legal requirements and pupils should not be "denied education" as a result of non-compliance, officials said.

This week, Boris Johnson announced that secondary school students will have to wear masks in the classroom when they return if it is not possible for them to keep two metres apart.

Pupils are also being asked to take four lateral flow tests during the first two weeks of school, three of which will take place at school and one at home. After that, they will be asked to take two tests per week at home and report the results to their teachers.

But ministers have said both these measures are voluntary and pupils must not be kicked out of classes if they refuse.

On Wednesday, Gavin Williamson, the Education Secretary told a Downing Street press conference: "In line with public health guidance, we are also now advising that face coverings should be worn in secondary school classrooms as well as in further and higher education settings unless social distancing can be maintained.

"Again, this is to help reduce transmission. The risk to children themselves is incredibly low. This is a temporary measure to support the return of schools and will be in place until Easter, when it is reviewed."
Worth reading in full.
Since partial compliance would seem, on lockdowner logic, to nullify the purpose of the measures (which presumably is to catch infections and keep Covid out of schools), you have to wonder whether these measures were just announced to pacify the unions.
Stop Press: A secondary schoolteacher writes in the Telegraph: "I won't force children to wear masks in my classroom – and I won't be wearing one either".
Stop Press 2: Gavin Williamson has said 2021 exam grades will depend on teachers, not algorithms, according to the MailOnline. Exams will, however, be optional. Meanwhile, the Government pledges to throw lots of money at schools to try to make up for the lost learning of millions of England's schoolchildren. Perhaps they should just not have closed the schools in the first place?
Has Boris Really Rejected Zero Covid?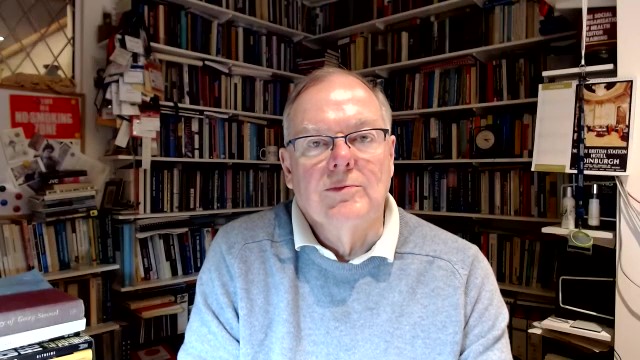 Professor of Sociology and SAGE member Robert Dingwall had an excellent piece in the Telegraph yesterday exposing the Zero Covid logic lurking behind the Government's roadmap.
In his statement to the House of Commons outlining his road map to end lockdown, the Prime Minister explicitly rejected the idea that either he or his scientific advisers thought Zero Covid was remotely credible as a policy goal. When we look more closely at the plans, however, the proposed actions are not consistent with this. While the Government accepts that COVID-19 will be endemic, the road map still does not envisage living with the infection as we do other illnesses such as flu.

The idea of Zero Covid is certainly not a credible policy goal, although Nicola Sturgeon seems to have adopted it for Scotland by "trying to get as close to eliminating [the virus] as possible". COVID-19 does not meet any of the requirements for eradication: easy diagnosis; easy containment; lifelong immunity after vaccination. Nor is the system of control required to try to suppress Covid in the long term either workable or desirable.

For true believers, pursuing Zero Covid involves reconstructing everyday life around the objective of eliminating, or greatly suppressing, the virus in one country, and maintaining that status via rigorous border controls. Nobody enters or leaves for any reason as frivolous as a summer holiday or a weekend break.

Within the country, people are constantly checked, monitored and regulated to ensure that they are continually prompted to fear the world outside their homes. Vaccines, rather than a ticket back to normality, are treated as just one of a range of measures used to keep down the virus until it is eventually wiped out. Lives are permanently lived in the shadow of COVID-19.

Boris Johnson's road map predicts the end of legal controls by June 21st, but that will not mean a return to normality. Mass testing is expected to continue indefinitely – using lateral flow tests that are known to be unfit for this purpose. Local lockdowns may be revived if new variants appear. Vaccine passports or "Covid status certificates" are the zombie policy that refuses to die and the Prime Minister said yesterday that he had put Michael Gove in charge of considering them.
"A regime of constant testing, recurrent lockdowns and internal passports does not sound much like a return to normality," Prof Dingwall says.
Thus, Boris needs "a Step 5 on the road map that will consign lateral flow tests to landfill, put a stake through the heart of vaccine passports, and banish the threat of recurrent local lockdowns. Only then will we truly be committed to living with this endemic respiratory infection, just as we have lived with its siblings for millennia."
Worth reading in full.
Retired Oxford Theological Lecturer and Lockdown Sceptics reader Dr Timothy Bradshaw was similarly unconvinced by Boris's claim to be repudiating Zero Covid.
One casualty of the Government's policy on the Covid crisis is a hardening of my cynicism towards anything about the pandemic on the MSM. At the very start the sloganising, infantilisation, contradictory U-turns by Government were reported without any critical analysis by the MSM, as public services announcements. Those who did want to ask serious questions were somehow seditious and dangerous to society, conspiracy theorists. Lockdown Sceptics to me is a place of refuge to read careful critical analyses, despite the smear attacks of the establishment in all political parties. I recall Matt Hancock early on scolding a questioner "watch your tone", saying "the messaging" is vital. A quasi-religious authority was being claimed against a heretic. This has been the unbroken pattern of the messaging ever since. I'm afraid I gave up watching and listening to governmental announcements – it was like getting onto a kind of dodgems game, being whirled around and banged into with no pathway of reason at all. Why bother to listen just to be upset?

One clear pattern that has really annoyed me when I have been foolish enough to allow this 'messaging' into my ears is the good cop/bad cop routine. How often have we heard Boris, looking increasingly like a broken man, wild eyes, hunched, furtive, desperately trying to maintain that youthful tousled hair look, this PM suggesting hope lies ahead. Then a day later the trolls pop up from under the bridge to say no, no, no…we can't have that sort of hopeful alleviation of your manacles, sorry. This really has been a pattern, and as Janet Daley has asked, is it a deliberate plan to offer therapy and to slam the prison shut, to manipulate and control us?

We had his "moral duty" to keep schools open, we had Christmas as vital, we had the messianic saving news of vaccination, we had the suggestion that the PM would roll out a bold decisive release of the captives in the light of the surprisingly successful roll out of vaccinations. But no, sorry, mistake. Monday's roadmap was not a way out, but a cordon sanitaire, not "irreversible" "certainty" but more of the same. Not going by the "data" now, rather keeping the lockdown on fearing that data might get worse in a month or so, so "the data" is in fact usable only when it favours or might later favour the idol called "lockdown". No longer save the NHS but save lockdown.

Boris had said a few days before that only when the "levels" of infection, or possible infection of which a lot was about still, were "really really low" might a release be considered. This was in fact the now discredited Zero Covid doctrine, in looser language. So the iron cynicism in my soul hardened even more on Monday when I realised that Boris was yet again doing his blarney act – nothing will really change for months and should even then the "data" get worse, he won't hesitate to U-turn into another lockdown, again. Total reversibility, not "irreversible" road to freedom.

Matt Hancock had earlier accused sceptics of being "arbitrary" in their demands to be "allowed" their freedoms back, but Boris' blarney is wholly arbitrary. The modellers are guessing. We hear that Boris was scared back from a release by the threat of 55,000 more deaths if he moderated lockdown: he caved again to the augurs of doom, and as far as we can see this priesthood will do this indefinitely – they like it.

No specific reasoning is ever offered for the various lockdowns: evidence for schools needing shutting despite the moral imperative to keep them open? Evidence for pubs being big spreaders, bigger than NHS hospitals, even outdoors when we are now "allowed" to sit on a bench and speak with another human? Reasons for making the isle of the UK a quarantined plague island? Data, precise data, for now? Appeal by the soothsayers to other nations doing the same as the UK is made (see Prof Ferguson's letters in LS) but schools are not for example shut in France, we note.

As to policy being dictated by "the data", I would like much more data from a wider lens used by the PM at his Mario the Magician talks. How about the data on cancer treatments being cancelled? The data on mental breakdowns? The data on school closures affecting children? The PM adduces only data that support his green-eyed yellow idol, Lockdown, a myopic lens not a wide angle. Do those speculative 55,000 deaths compensate for the deaths and illness caused by Covid lockdowning? Data on that please Boriolanus.

Monday's conjuring was, as Professor Dingwall so forensically said in his DT article, effectively the Zero Covid policy when we look at the restrictions to remain in place indefinitely, a picture not of a return to normality but of an East German society. Read Hans Fallada's Alone in Berlin for another taste of the new normal under this Hancockian nightmare, messaging and micromanaging of our lives by the state – and this is called a "Conservative" Government!

Basically Monday's terrifying disappointment also declared to any who had foolishly believed in the salvific vaccination process, "hold on, this does not work" after all. You can all be vaccinated, but don't [think] for a minute that gets you out of gaol free… sorry you misinterpreted the messaging. This live experimental scorched earth "public health" policy continues.
Stop Press: Deputy Chief Medical Officer Jenny Harries said yesterday that while we may not need to wear masks over the summer as it is a "safer period for us, with less need for interventions", she wouldn't "rule it out as we go into the winter periods again". So much for pandemic measures ending on June 21st.
This is the same Jenny Harries who, on March 12th (back when the Government was still defending its sensible, well-evidenced Pandemic Preparedness Strategy), said (correctly) that masks could "actually trap the virus" and cause the person wearing it to breathe it in. "For the average member of the public walking down a street, it is not a good idea" to wear a face mask in the hope of preventing infection, she added.
Dispatch From a Covid Test Centre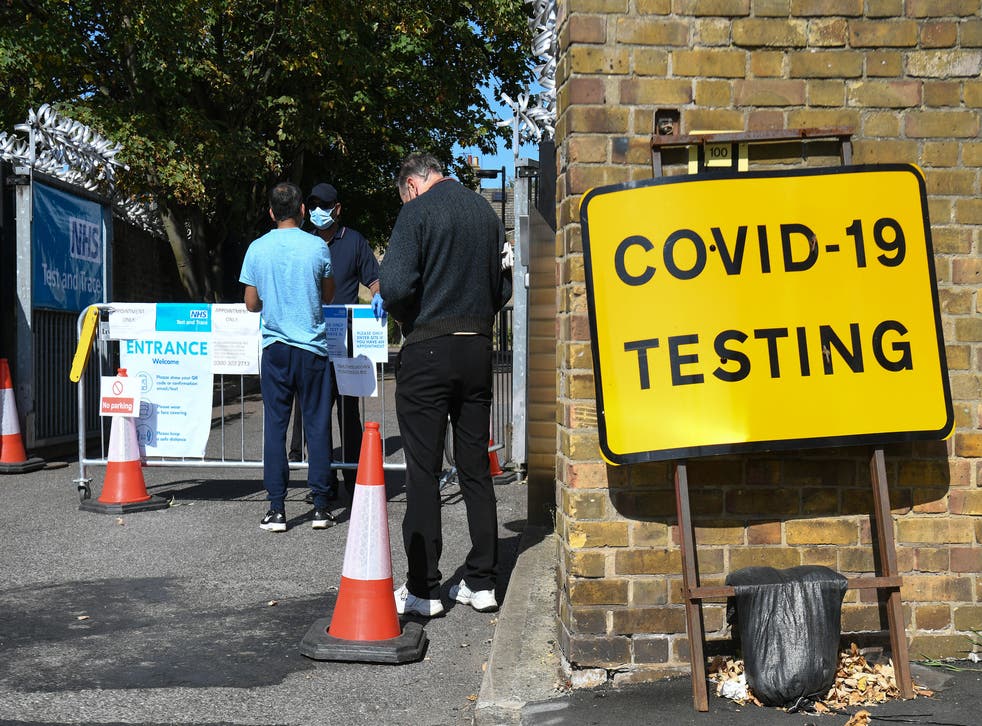 A Lockdown Sceptics reader who works in a Covid test centre has sent us a report with the lowdown of what it looks like from the other side. Like some of his colleagues, he's appalled by the expense and pointlessness of it all.
Despite being a dyed-in-the-wool rabid lockdown sceptic and rebel I have a job in a Covid test centre. I don't trust the government statistics or media propaganda, I want to live a normal life, I don't really agree with the mass testing of healthy people, but I find myself in this position so I thought I would try to explain why I have taken this job and what it is like.
I will have to be pretty vague as to my details, those of my fellow workers and the site on which I work as I have no wish to be sacked or prosecuted. I used to run a small business operating as a sole trader and was badly hit by the lockdown restrictions, so needed to find a new job. As you can imagine, opportunities are few and far between right now, so when I saw jobs advertised at a test site in my local town I applied – partly for the cash, and partly because I was interested in getting a worm's eye view of a small part of this covid debacle.
I am employed by a large multinational corporation that is primarily concerned with catering but has managed to secure what seem to be extremely lucrative government contracts to run test sites. I earn £9.50 an hour along with 16 fellow workers, four security guards on a similar wage, a supervisor on £13.50, and a manager on considerably more. We work 13 hour shifts, three long and tedious days on and three days off. My fellow workers are a mixed bunch, mostly drawn from the lower reaches of the social spectrum. There are a couple of students who have abandoned university and moved back home because they could not cope with the isolation and boredom imposed on them, a few shop workers, pub and cafe workers, some women in their 50s who were cleaners, some youngsters who left college this year and cant find any other work, and an eastern European with limited English. The supervisor is an intelligent man who has had a variety of interesting occupations and is clearly exasperated by the bureaucracy, waste and inefficiency of this large company. The manager is on furlough from a well paying job in a similar multinational company and has slotted easily into the role, burnishing her CV and earning a tidy bit at the same time. None of us, apart from the manager, wants to do this dreary and monotonous work, swathed in PPE and expected to sanitise our hands ridiculously often with harsh alcohol gels. We would all much rather have our old jobs and our old lives back. Although we come into close contact with suspected Covid cases throughout the day, none of us is paranoid. A few have had Covid, a few have recently had the vaccine, all of us are of the opinion that for young healthy people it's not that serious.
The site is divided into a red (danger) zone, a green (safe) zone and an amber transition zone. In the red zone where the testing takes place, we wear disposable masks, gloves and aprons. These are donned/doffed in the amber zone and everything disinfected before entering the green zone where we have the site office, welfare hut to sit and drink tea, toilets, storage containers, etc. Every area is doused liberally with a nasty disinfectant every 30 minutes, and I dread to think what happens when this leaches into the environment.
The manager sits in the office sending emails and documents to the innumerable layers of management above him, dozens and dozens of documents, daily cleaning schedules of every area, twice daily health and safety briefs, thrice daily fridge temperature checks (not fridges to store tests in, these are room temperature, but merely the fridges in which the cheap sandwiches provided for staff lunches are kept), daily stock updates, fire extinguisher checks, etc., etc. All forms diligently filled in, boxes ticked, scanned and filed in a complicated IT system.
The expense of our site, replicated across the country, must be staggering. Rows of converted shipping containers, portacabins, generators, sewage plants, lighting rigs, all hired from subcontractors on a weekly basis, huge amounts of single use plastic gloves, aprons and masks, chemicals, test kits, IT systems, staff wages. When something goes wrong with the equipment, as it frequently does, workmen are despatched from across the country to fix tiny faults. The other day we had an electrician drive for five hours to get to our site, and he fixed the problem in 30 minutes.
I have small children and I am frightened to think that they are paying for this, but meanwhile I get on with my job. When no one is looking I take my mask off, even in the red zone. On my days off I see my family, my parents, some of my friends. If you go to get tested and see us swathed in PPE, looking like dehumanised zombies, please be aware that behind the masks some of us are allies, we know it's madness, and we hope one day that the truth will be told.
A Problem With Numbers
We're publishing an original piece today by mathematician and filmmaker Suzie Halewood taking a closer look at some of the ways numbers have been used to mystify and mislead during the crisis. From the introduction:
On January 27th 2021, the cover of most daily newspapers showed a picture of Prime Minister Boris Johnson, head hung in shame as the number of Coronavirus deaths in the UK passed the 100,000 mark. Johnson appeared to mourn every loss, knowing some must surely be down to his action – or inaction. Taking full responsibility, he looked beaten. "A grim total," announced the newscasters. But is it an accurate one?

The figure demands closer scrutiny not just because it is the number being used to justify extended periods of lockdown and the vaccine rollout, but because with big numbers come huge anxieties, with many too afraid to leave their homes for fear of catching or transmitting the virus. These anxieties are compounded by NHS ads in broadsheets and on TV which demand that you "look them in the eyes and tell them you're doing all you can to stop the spread of COVID-19". The BBC, ITV and Channel 4 are all on board, spoon-feeding the dystopian narrative to a nightly captive audience who feast their eyeballs on flickering images of overstretched morgues, coffin shortages and eye-watering fatalities as they work their way through another case of wine in their new dressing gowns.

We've been here before. "Britain Faces Worst Flu Epidemic in 50 Years" is how the Sun reported the 2017 Aussie Flu, "Killer Aussie Flu on Rise" (Mirror), "Why Australian Flu is tearing through the UK" (BBC). During the Swine Flu epidemic, if any doctors refused to work and the pandemic was severe, they were to be physically escorted to the surgery by the armed forces. When COVID-19 came along, those same GPs were instructed to leave the patient and close the door. There have always been seasonal flus. The press has always exaggerated them and the NHS will forever be under huge pressure in winter. The only difference with this pandemic, is that governments stepped in.

It hasn't worked. And we are still in lockdown. Time to relook at the numbers.
Worth reading in full.
Faith Masks
Writer and photographer Laura Dodsworth has a photo essay in the Critic this month probing the quasi-religious nature of the Covid pandemic and the totemic role that the face mask plays in the cultic system.
Do masks provide confidence, or do they keep fear in your face? Are they scientifically-proven barriers to transmission or hopeful talismans? Do they express communitarianism or abnegation of the self?

Curiously, I am more nervous about unveiling a photography series depicting the quasi-religious values masks represent than I was about my series on penises and vulvas. Will mouths covered by stitched words be more provocative than bare bodies?

This past year we have been told that wearing a mask was an act of solidarity; it showed you care. I even remember an article saying that wearing a mask was an act of love. Social media has rung with "Wear a goddamn mask!" Masks have become totemic in the latest culture war, putting the issue of conformism or rebellion right in our face.

As a people photographer I think I am especially attuned to the face. Even after several months I find masked faces discombobulating. Most communication is non-verbal so it's not surprising that it is harder to connect and communicate. A friend told me she cries after shopping trips because the hidden faces feel so dehumanised. I know of a little girl who is frightened of crowds of people in masks.

Some people feel more confident and protected in masks. I met a nurse who told me she is so accustomed to mask-wearing that her face feels bare in public. She said she doesn't think masks actually help prevent infection but she feels safer anyway.

At the beginning of the epidemic, politicians and public health leaders around the world told us masks were not effective in the community. But although there was no new hard evidence, policies changed country by country. In England, masks were legally mandated on public transport on June 15th last year and then on July 24th in shops. In a speech last August, World Health Organisation director-general Tedros Adhanom Ghebreyesus said: "The mask has come to represent solidarity."

What he did not mention was any new evidence behind the policy change. In fact, the WHO's guide, "Mask use in the context of COVID-19", published last December, says: "At present there is only limited and inconsistent scientific evidence to support the effectiveness of masking of healthy people in the community to prevent infection with respiratory viruses, including SARS-CoV-2."

Health Secretary Matt Hancock said that masks "give people more confidence to shop safely and enhance protections for those who work in shops". The UK Government website does not offer the facts and figures behind the "science": it just says that the "best available scientific evidence" is that face coverings "may reduce the spread of coronavirus droplets in certain circumstances, helping to protect others".

A recent large-scale randomised controlled trial in Denmark found that masks do not protect the wearer, although it was not designed to test whether others could be protected.

In the face of such flyweight evidence we must have faith. And that, to me, is one of the key qualities masks have come to represent. Our church is the NHS, nurses our angels, and masks sacralise our faith and hope for protection.
Worth reading in full.
Stop Press: Alasdair Palmer has written the cover piece for this month's issue of the Critic on the theme of "lockdowns don't work", taking readers through the evidence that lockdowns are ineffective and not worth the cost.
The Government's Raw Deal for Students
A Lockdown Sceptics reader has written in to point out that students are still being treated very poorly by the Government, particularly when you consider how much they've had to sacrifice for a disease that poses almost zero risk to them.
Students are getting a particularly raw deal in the snail-paced exit from lockdown. No in-person teaching this side of Easter, and no fixed date for when this will resume.

Now, those who have chosen to return to university because of practical courses or ability to study and access the library have been told that they will not be allowed to return home for Easter!

See this communication from the University of Nottingham under "Minimising your travel".

Meanwhile they are threatened with £800 fines for any house parties.
If only the legendary student activism could be roused over the scandal of lockdowns. Alas, far too many appear to be true believers themselves.
Neil Ferguson Postscript
We received a comment from our occasional oncologist contributor on the recent exchanges with Professor Neil Ferguson that we thought was worth sharing.
I read with interest the email exchanges between Prof Ferguson and two of your contributors. Ferguson provides an insight into how not to engage in constructive scientific discourse.

He makes no attempt to argue his case and instead resorts to war tactics:

1. Tainting opponent as a conspiracy theorist. Nice and dirty. In the right circumstances this tactic can succeed.

2. Point (1) does not work for quite obvious reasons (which are pointed out to him by your contributors in their replies) so he claims the arguments made against him are "unscientific" hence not worth refuting or discussing.

3. Upon further challenge he retreats into the expert bunker, explaining that his ideas are not only his but that of a group of worldwide experts who agree with him.

If (3) was the level of proof required for medicine we probably would still be lobotomising patients…
Stop Press: CRG chair Mark Harper told Robert Peston yesterday that "Models are a bit garbage in and garbage out". Has he been reading Lockdown Sceptics?
COVID-1984
We've received some great suggestions from readers for Orwellian Party slogans in the spirit of 1984. These were my favourites so far:
BREATH IS DEATH
SOLITUDE IS SOLIDARITY
Here are some of the other strong contenders:
FEAR IS HOPE
DEBATE IS TREASON
SPEECH IS VIOLENCE
POLITICS IS SCIENCE
MODELS ARE FACTS
EVIDENCE IS LIES
DEATHS SAVE LIVES
FRIENDS ARE ENEMIES
LOCKDOWN IS LIBERTY
SAFETY IS FREEDOM
One cut close to the bone: "Don't kill Granny – leave that to us".
One reader was put in mind of a famous quotation from the Vietnam war:
Today's article about the all pervasive Orwellian doublespeak of 2021 reminded me of the infamous comment by an American officer after the carpet bombing of a Vietnamese town during the Battle of Ben Tre in 1968: "It became necessary to destroy the town in order to save it." (As reported by legendary war journalist Peter Arnett.)

So in the same spirit can I therefore propose the slogan: DESTRUCTION IS SALVATION.
Keep 'em coming.
Theme Tunes Suggested by Readers
Sixteen today: "I've had enough" by Dropkick Murphys, "Spent the Day in Bed" by Morrissey, "19th Nervous Breakdown" by the Rolling Stones, "Imitation of life" by R.E.M., "Viva La Revolution" by the Adicts, "A Rush and a Push and the Land Is Ours" by the Smiths, "What a Fool Believes" by The Doobie Brothers, "Never Going Back Again" by Fleetwood Mac, "Passport To Pimlico" by Jimmy Raney, "There's Nothing To Celebrate" by Second Hand Furniture, "You Gotta Fight For Your Right To Party" by the Beastie Boys, "Game's Up" by Hello, "Gonna Be Free" by Iron Claw, "Wasted Years" by Iron Maiden, "The Day That Never Comes" by Metallica and "The Long and Winding Road" by The Beatles.
Love in the Time of Covid
We have created some Lockdown Sceptics Forums, including a dating forum called "Love in a Covid Climate" that has attracted a bit of attention. We have a team of moderators in place to remove spam and deal with the trolls, but sometimes it takes a little while so please bear with us. You have to register to use the Forums as well as post comments below the line, but that should just be a one-time thing. Any problems, email Lockdown Sceptics here.
Sharing Stories
Some of you have asked how to link to particular stories on Lockdown Sceptics so you can share it. To do that, click on the headline of a particular story and a link symbol will appear on the right-hand side of the headline. Click on the link and the URL of your page will switch to the URL of that particular story. You can then copy that URL and either email it to your friends or post it on social media. Please do share the stories.
Social Media Accounts
You can follow Lockdown Sceptics on our social media accounts which are updated throughout the day. To follow us on Facebook, click here; to follow us on Twitter, click here; to follow us on Instagram, click here; to follow us on Parler, click here; and to follow us on MeWe, click here.
Woke Gobbledegook
We've decided to create a permanent slot down here for woke gobbledegook. Today, it's the news that Amazon has pulled from its virtual shelves a book questioning transgender ideology, without so much as a notification or explanation to anyone. Ryan T. Anderson, the author of the book and President of the Ethics and Public Policy Center in Washington, D.C., writes in First Things about the growing censorship of anything deemed insufficiently "progressive".
My book When Harry Became Sally: Responding to the Transgender Moment was released exactly three years ago. It was attacked twice on the New York Times op-ed page. The Washington Post ran a hit piece on it that was riddled with errors. It was obvious the critics hadn't read the book. But they were threatened by it and wanted to discredit it lest anyone pick it up and learn from it.

Now, three years after publication, in the same week that the House of Representatives plans to ram through the Equality Act – a radical transgender bill amending the Civil Rights Act of 1964 – Amazon has erased my book opposing gender ideology from its cyber shelves.

The people who did read the book discovered that it is an accurate and accessible presentation of the scientific, medical, philosophical, and legal debates surrounding the trans phenomenon. Yes, it advances an argument against transgender ideology from a viewpoint. But it doesn't get any facts wrong, and it doesn't engage in heated rhetoric.

Moreover, it was praised by experts: the former psychiatrist-in-chief at Johns Hopkins Hospital, a longtime psychology professor at NYU, a professor of medical ethics at Columbia Medical School, a professor of psychological and brain sciences at Boston University, a professor of neurobiology at the University of Utah, a distinguished professor at Harvard Law School, an eminent legal philosopher at Oxford, and a professor of jurisprudence at Princeton.

But for a heretic-hunting Left, none of that matters. It's not about how you say it, or how rigorously you argue it, or how charitably you present it. It's about whether you affirm or dissent from the new orthodoxy of gender ideology.

Amazon never informed me or my publisher that it was removing my book. And Amazon's representatives haven't responded to our inquiries about it. Perhaps they're citing a religious objection to selling my book? Or maybe they only sell books with which they agree? (If so, they have a lot of explaining to do about why they carry Adolf Hitler's Mein Kampf.) If there's a religious or speech objection, let's hear it. But if it's just an attempt to skew the conversation in the public square with an attempt to discredit one of the Equality Act's most prominent critics, that's a different matter.
Worth reading in full.
"Mask Exempt" Lanyards
We've created a one-stop shop down here for people who want to obtain a "Mask Exempt" lanyard/card – because wearing a mask causes them "severe distress", for instance. You can print out and laminate a fairly standard one for free here and the Government has instructions on how to download an official "Mask Exempt" notice to put on your phone here. And if you feel obliged to wear a mask but want to signal your disapproval of having to do so, you can get a "sexy world" mask with the Swedish flag on it here.
A reader has started a website that contains some useful guidance about how you can claim legal exemption. Another reader has created an Android app which displays "I am exempt from wearing a face mask" on your phone. Only 99p.
If you're a shop owner and you want to let your customers know you will not be insisting on face masks or asking them what their reasons for exemption are, you can download a friendly sign to stick in your window here.
And here's an excellent piece about the ineffectiveness of masks by a Roger W. Koops, who has a doctorate in organic chemistry. See also the Swiss Doctor's thorough review of the scientific evidence here and Prof Carl Heneghan and Dr Tom Jefferson's Spectator article about the Danish mask study here.
Stop Press: Ross Clark in the Spectator highlights the German study showing the ill-effects of schoolchildren wearing masks in class.
Last autumn, researchers at the University of Witten/Herdecke set up a registry for parents, teachers and doctors to report their observations of children wearing masks at school. After a week it had received 20,353 entries, referring to 25,930 children aged 0 to 18.

The researchers then analysed the results of the 17,854 entries which had been made by parents. Of those, 60% reported increased irritability in the children concerned, 53% reported headaches, 50% difficulty in concentrating, 49% "less happiness", 44% reported a reluctance to go to school, 42% malaise, 38% impaired learning and 37% drowsiness or fatigue.
Worth reading in full.
Stop Press 2: Watch "Masks: The Science and Myths" from America's Frontline Doctors – a good overview of why masks don't protect against respiratory viruses like SARS-CoV-2.
The Great Barrington Declaration
The Great Barrington Declaration, a petition started by Professor Martin Kulldorff, Professor Sunetra Gupta and Professor Jay Bhattacharya calling for a strategy of "Focused Protection" (protect the elderly and the vulnerable and let everyone else get on with life), was launched in October and the lockdown zealots have been doing their best to discredit it ever since. If you googled it a week after launch, the top hits were three smear pieces from the Guardian, including: "Herd immunity letter signed by fake experts including 'Dr Johnny Bananas'." (Freddie Sayers at UnHerd warned us about this the day before it appeared.) On the bright side, Google UK has stopped shadow banning it, so the actual Declaration now tops the search results – and Toby's Spectator piece about the attempt to suppress it is among the top hits – although discussion of it has been censored by Reddit. In February, Facebook deleted the GBD's page because it "goes against our community standards". The reason the zealots hate it, of course, is that it gives the lie to their claim that "the science" only supports their strategy. These three scientists are every bit as eminent – more eminent – than the pro-lockdown fanatics so expect no let up in the attacks. (Wikipedia has also done a smear job.)
You can find it here. Please sign it. Now over three quarters of a million signatures.
Update: The authors of the GBD have expanded the FAQs to deal with some of the arguments and smears that have been made against their proposal. Worth reading in full.
Update 2: Many of the signatories of the Great Barrington Declaration are involved with new UK anti-lockdown campaign Recovery. Find out more and join here.
Update 3: You can watch Sunetra Gupta set out the case for "Focused Protection" here and Jay Bhattacharya make it here.
Update 4: The three GBD authors plus Prof Carl Heneghan of CEBM have launched a new website collateralglobal.org, "a global repository for research into the collateral effects of the COVID-19 lockdown measures". Follow Collateral Global on Twitter here. Sign up to the newsletter here.
Judicial Reviews Against the Government
There are now so many legal cases being brought against the Government and its ministers we thought we'd include them all in one place down here.
The Simon Dolan case has now reached the end of the road. The current lead case is the Robin Tilbrook case which challenges whether the Lockdown Regulations are constitutional, although that case, too, has been refused permission to proceed. There's still one more thing that can be tried. You can read about that and contribute here.
The GoodLawProject and three MPs – Debbie Abrahams, Caroline Lucas and Layla Moran – brought a Judicial Review against Matt Hancock for failing to publish details of lucrative contracts awarded by his department and it was upheld. The Court ruled Hancock had acted unlawfully.
Then there's John's Campaign which is focused specifically on care homes. Find out more about that here.
There's the GoodLawProject and Runnymede Trust's Judicial Review of the Government's award of lucrative PPE contracts to various private companies. You can find out more about that here and contribute to the crowdfunder here.
Scottish Church leaders from a range of Christian denominations have launched legal action, supported by the Christian Legal Centre against the Scottish Government's attempt to close churches in Scotland for the first time since the the Stuart kings in the 17th century. The church leaders emphasised it is a disproportionate step, and one which has serious implications for freedom of religion." Further information available here.
There's the class action lawsuit being brought by Dr Reiner Fuellmich and his team in various countries against "the manufacturers and sellers of the defective product, PCR tests". Dr Fuellmich explains the lawsuit in this video. Dr Fuellmich has also served cease and desist papers on Professor Christian Drosten, co-author of the Corman-Drosten paper which was the first and WHO-recommended PCR protocol for detection of SARS-CoV-2. That paper, which was pivotal to the roll out of mass PCR testing, was submitted to the journal Eurosurveillance on January 21st and accepted following peer review on January 22nd. The paper has been critically reviewed here by Pieter Borger and colleagues, who also submitted a retraction request, which was rejected in February.
And last but not least there was the Free Speech Union's challenge to Ofcom over its 'coronavirus guidance'. A High Court judge refused permission for the FSU's judicial review on December 9th and the FSU has decided not to appeal the decision because Ofcom has conceded most of the points it was making. Check here for details.
Samaritans

If you are struggling to cope, please call Samaritans for free on 116 123 (UK and ROI), email jo@samaritans.org or visit the Samaritans website to find details of your nearest branch. Samaritans is available round the clock, every single day of the year, providing a safe place for anyone struggling to cope, whoever they are, however they feel, whatever life has done to them.
Shameless Begging Bit
Thanks as always to those of you who made a donation in the past 24 hours to pay for the upkeep of this site. Doing these daily updates is hard work (although we have help from lots of people, mainly in the form of readers sending us stories and links). If you feel like donating, please click here. And if you want to flag up any stories or links we should include in future updates, email us here. (Don't assume we'll pick them up in the comments.)
And Finally…