by Neville Hodgkinson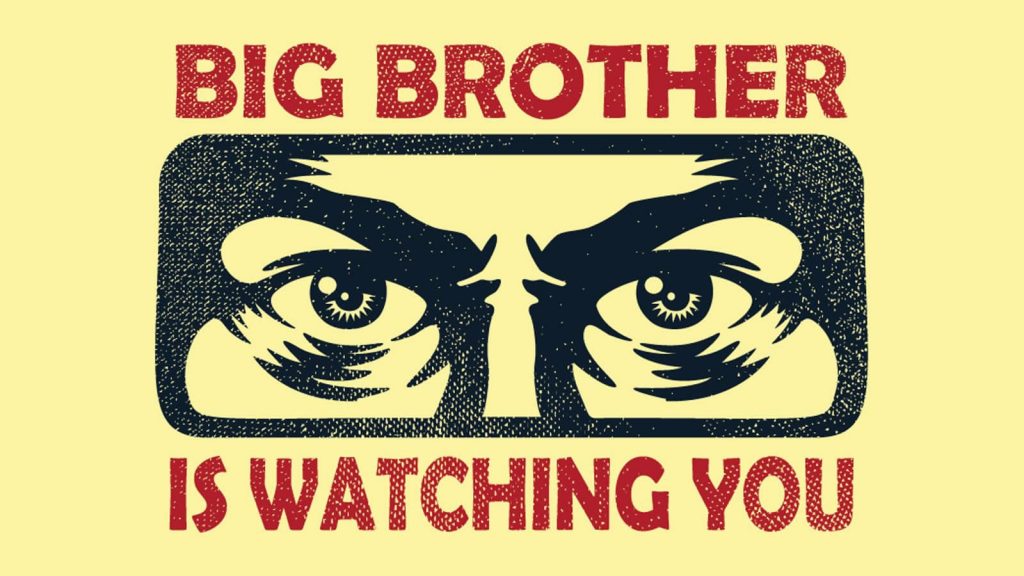 Lockdown Sceptics contributor Guy de la Bédoyère gave powerful testimony this week about the inhumanity inherent in the global hysteria surrounding COVID-19. Following his post here on Tuesday reporting the death in a care home at the weekend of his 100-year-old mother-in-law, BBC Radio 4's World at One listeners heard him describe coolly but movingly the tragedy of her last days and months.
She did not die of Covid and did not have dementia. She was mentally alert to the end, and acutely aware of what she had been denied through the brutal isolation, as Guy put it, imposed by lockdown laws for the sake of keeping her 'safe'. In her last year of life she never saw her four great-grandchildren, had only one or two fleeting visits from grandchildren, and was unable to hug or hold her one surviving child.
It was a "hideous punishment", Guy wrote. "That it has come to this, that we as a society and led by the Government and its scientific advisers with the willing acquiescence of organisations and individuals have done so much to commit the ultimate act of betrayal towards people at the end of their lives will surely go down in history as one of the most ignoble and demeaning aspects of this tragic year."
Since the start of the pandemic, I have asked myself how and why COVID-19 could have triggered so many policies that seemed aimed at generating as much fear as possible, with repeated exaggerations in numbers forecast, and little regard for the social, economic and health costs involved. Our politicians, and the select group of scientific advisers who seem to be dictating policy, present themselves as caring, smiling individuals, not at all like jack-booted monsters.
And yet… the Orwellian flavour of our current experience is unmistakable. It has given rise here at LS to suggested 'Ministry of Truth' slogans such as Breath Is Death, Solitude Is Solidarity, Fear Is Hope, Deaths Save Lives, Lockdown Is Liberty, and so on.
I recently came across a video clip called George Orwell – A Final Warning taken from a 2003 BBC reconstruction of Orwell's life and work. The actor Chris Langham plays the part of Orwell, speaking verbatim from his writings.
He is asked:
You once claimed that you have an ability to face unpleasant facts. Is that what you demonstrated in 1984, by drawing an accurate portrait of the future?
Orwell replies:
I think that allowing for the book being after all a parody, something like 1984 could actually happen. This is the direction the world is going in at the present time.

In our world, there will be no emotions except for fear, rage, triumph and self-abasement. The sex instinct will be eradicated. We shall abolish the orgasm.

There will be no loyalty, except loyalty to the party; but always there will be the intoxication of power. Always, at every moment, there will be the thrill of victory; the sensation of trampling on an enemy that is helpless. If you want a picture of the future, imagine a boot stamping on a human face, for ever.

The moral to be drawn from this dangerous nightmare situation is a simple one. Don't let it happen. It depends on you.
The bit about the sex instinct seems wide of the mark (though perhaps myths relating to HIV/AIDS, which I have reported on extensively, were born from an impulse in that direction).
But if we substitute "eradication of human warmth" for sex, and "loyalty to the NHS" for loyalty to the party, we are not so far from the Orwellian dystopia.
A street poster near my home reads: "Don't help the virus spread. COVID-19 thrives on human contact", and goes on: "Stay home. Protect the NHS. Save Lives." No mention of the fact that humans thrive on human contact, too!
As for the intoxication of power: Boris, Matt Hancock and their cronies – and similar teams in many other countries – seem to me to be taking far too much pleasure in having us dance almost daily to changes in the Covid lockdown tune. Cancelling Christmas, and maybe Easter, rarely acknowledging uncertainties in the science, sending in thought police to discipline doctors who challenge vaccine orthodoxy, making 100-year-olds spend their last months and hours in Room 101… these are just a few of countless examples.
Have we already let "it" happen?
Neville Hodgkinson is a former medical and science correspondent of the Daily Mail and Sunday Times.