"Don't Put Children's Lives on Hold" – Ofsted Head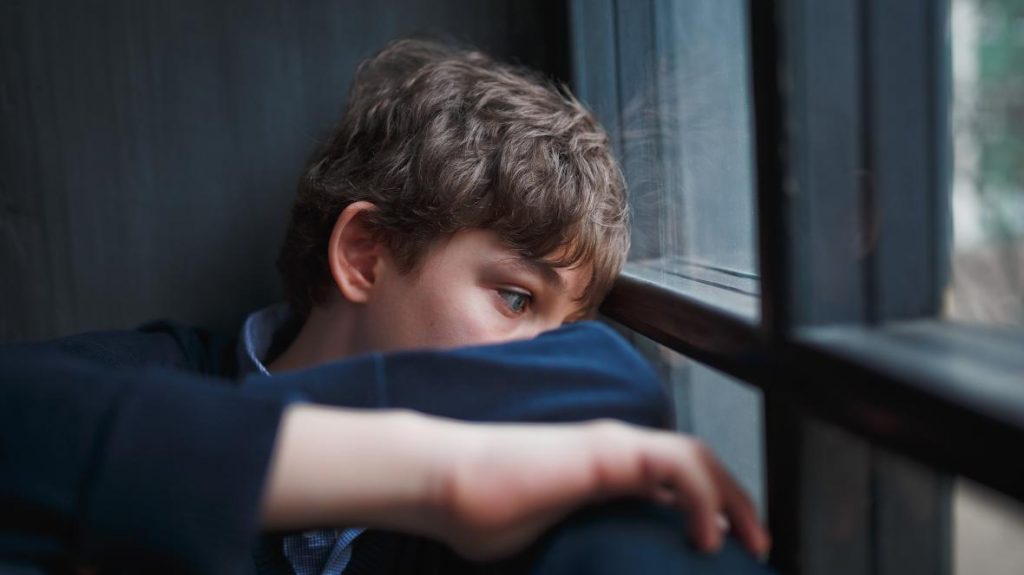 Amanda Spielman, HM Chief Inspector of Education, Children's Services and Skills, has written a powerful opinion piece for today's Sunday Telegraph urging the Government not to close schools indefinitely.
There is a real consensus that schools should be the last places to close and the first to re-open, and having argued for this since last spring, I welcome it. Because it is increasingly clear that children's lives can't just be put on hold while we wait for vaccination programmes to take effect, and for waves of infection to subside. We cannot furlough young people's learning or their wider development.

The longer the pandemic continues, the more true this is. Ofsted's work in recent months has shown the cumulative effect of prolonged disruption on many children. We found some younger children had forgotten how to hold a pencil or use a knife and fork, and had regressed in basic language and numbers. In older children, we noted increases in eating disorders and self-harm, and anti-social behaviour problems at some schools. Social media and online gaming replaced in-person interaction more than ever before during lockdown, with all the risks that brings. Children are more sedentary and less fit.

Some commentators suggested that this reflected failures of parenting. And pre-pandemic I have, for example, expressed concern about the increasing numbers of children starting school in nappies and without the most basic social skills.

Yet we must recognise that families have been severely disrupted. The support for parents that normally comes from grandparents, other family members and from friends is largely cut off by Covid restrictions. In much of the country playgrounds and other community facilities like swimming pools have been closed too. Many of the specialist services for children with health and education needs are suspended or very limited. All this is making the job of parenting harder than usual.

In fact the disruption to schooling has shown us quite how important schools are in our society. Schools exist precisely because we collectively believe that there are things that all children should learn but which we cannot expect all parents to teach. In them teachers don't just teach, they also create the environment in which children willingly learn even the things they don't know they need to learn, and get satisfaction from it. They are also a powerful equaliser: while children are at school, the disparities in the circumstances of their home lives are minimised.

When children are forced into remote education by Covid, these disparities aren't just about family income or deprivation, or even about having laptops and good broadband. Our work has shown how much parents' capacity to support remote education can vary depending on their jobs and their other caring responsibilities, such as for younger children. Even for children with stable and supportive homes, good access to technology and dedicated teachers, learning outside the classroom has been patchy. Surveys of both teachers and parents reveal the difficulty of keeping children engaged with online work, motivating them to get up at school time, and knowing whether they are actually learning when they do tune in.

Lastly, when we remove schools from the picture, not only does learning suffer, but risks of abuse, neglect or exploitation increase. Schools have become society's collective eyes and ears, keeping a caring watch over those who need it most. Teachers are often the first to spot signs of things going wrong at home.
Worth reading in full.
Stop Press: The NEU, Britain's largest teachers union, has urged its members not to return to work tomorrow – although, it also says they should be "available" to teach vulnerable children and children of key workers. How can they be "available" to those children if they don't return to work?
Stop Press 2: Another teachers union, the NASUWT, has written to Gavin Williamson demanding that all schools close.
Scrap GCSEs and A-Levels, Say 2000 Headteachers
As night follows day, headteachers are now demanding that GCSEs and A-levels be scrapped again this year. Why? To protect their staff from being infected with a virus that, if you're under-70 and healthy, is less deadly than seasonal flu. (For chapter and verse on that stat, see the Stop Press beneath this post.) The Sunday Times has more.
Head teachers have warned that GCSE and A-level exams cannot go ahead this summer after plans for reopening schools for the spring term were thrown into chaos.

Most primary schools in England are due to open tomorrow, followed by a phased start for secondary schools a week later with GCSE and A-level pupils returning first. The Education Secretary, Gavin Williamson, still insists that teenagers must sit the national exams.

However, a network of 2,000 head teachers in 80 local authorities will today insist that teachers, pupils and parents should not be put at risk of contracting COVID-19 in order to protect the GCSE and A-level timetables.

"Wider public health, pupil and staff safety should be prioritised ahead of examinations," said the head teachers from the WorthLess? campaign group.

"Public safety should not be risked or driven by an inflexible pursuit of GCSE and A-levels."
Not worth reading in full, unless you want to end up beating your head against the wall.
Are there "Wards Full of Children" in English Hospitals?
A tweet from Radio Live 5 containing an extract from an interview on New Year's Day with a nursing matron went viral yesterday, clocking up over two million views. The nurse, Laura Duffel, claimed to have a ward full of children with Covid at her hospital. The interview was widely cited by lockdown zealots looking for a reason to close all schools across the country. Mary Bousted, joint head of the National Education Union, quote-Tweeted it, adding: "This is incredibly serious."
But is it true? I asked the senior doctor who writes regularly for Lockdown Sceptics to investigate.
On New Years Day, Adrian Chiles interviewed Laura Duffel on Radio 5 live. I understand Ms Duffel is a nursing matron at Kings College Hospital.
Ms Duffel said that her hospital has 'a whole ward' full of children with acute Covid and that her colleagues in other Trusts are in the same position. This is a very alarming statement. Coming from such a senior nurse, it demands to be taken seriously as it marks a significant change from the previously known disease profile.
Children can be affected by Covid in unusual ways – the most alarming is a hyperacute vasculitic syndrome, similar to a disease called Kawasaki syndrome. This can make children quite ill. They can also develop respiratory symptoms like adults although hitherto this has been uncommon except in vulnerable patients like cystic fibrotics, or children on active chemotherapy for cancers. Such sick children tend to be admitted to specialist paediatric hospitals, particularly if they have underlying complex medical conditions.
I have reviewed at the latest figures from Kings College Hospital reported on December 29th.
On December 29th there were 474 Covid inpatients at Kings.
433 patients were in adult beds. A further 41 were in ICU beds (total 474)
If there had been any children with Covid in the hospital on December 29th, one would expect the total number of reported Covid patients to be greater than 474 to reflect the balance of patients in paediatric beds. So, if we assume the figures are accurate, there were no children suffering from acute Covid in Kings on December 29th.
If that is the case, it implies that a "whole ward" of children suffering from acute Covid were admitted at one London Hospital between December 29th and December 31st. A ward normally holds 20 to 30 patients. Truly alarming news.
For comparison, the 389-bed Great Ormond Street Hospital, London's premier paediatric hospital, had six Covid inpatients on December 19th with one in a mechanically ventilated bed. The highest number of patients in GOSH was 11 reported on December 23rd.
Birmingham Women and Children's Hospital reported 11 Covid inpatients on December 29th – it's unclear how many of these patients were children.
Alder Hey paediatric Hospital in Liverpool had zero Covid inpatients.
I have been unable to find any other commentary or official data either from the UK or elsewhere in Europe or the US suggesting that hospitals have seen a dramatic upsurge in acute paediatric admissions with Covid-related symptoms. Nor have I heard this from other hospitals on the medical grapevine.
To put the known Covid risk to children into context, the ONS death statistics show that in the whole of 2020, there were 19 deaths in patients under 19 years old where COVID was mentioned on the death certificate out of 76,669 total Covid deaths (0.025%). Of these patients, 11 were aged 15-19 (essentially young adults). There have been eight deaths of children aged between 0 and 14 years – 0.01% of the total.
If Kings College has had 20 or so otherwise healthy children admitted with acute Covid in the last 48 hrs, and other hospitals in London have had similar admissions, this is something the nation needs to be aware of.
Of course, there may be misunderstandings here. The figures released from King's on December 29th may not include paediatric wards for example, so there may in fact have been a substantial number of Covid positive children in King's not obvious in the figures.
I am aware that some hospitals have converted their children's intensive care units for adult patients, so perhaps a paediatric ICU full of adult patients has been misconstrued as a "ward full of children".
Maybe Ms Duffel's definition of "a whole ward" is substantially less than 20 patients. Or possibly her definition of a child with Covid may not imply a very sick patient, but a child admitted for another reason who has tested positive but is actually asymptomatic for Covid – as almost all children are.
Or maybe there is another explanation.
Either way, I think the public deserve to know.
Stop Press: An article by an anonymous 32 year-old trainee paediatrician at a London hospital on the Telegraph's website yesterday afternoon said the hospital was expecting to admit fewer children this winter than last winter.
Stop Press 2: The BBC has distanced itself from the interview, quoting numerous paediatricians saying there's been no increase in children being admitted to hospital with Covid.
Stop Press 3: Damian Roland, a Paediatric Emergency Medicine Consultant and Honorary Associate Professor at Leicester University, described the Radio 5 Live tweet as "misinformation".
The Failed Strategy of Lockdown Sceptics: We Appealed to Reason, not Emotion
There follows a guest post by Dr David McGrogan, Associate Professor of Law at Northumbria Law School. A painful read for people in our camp, but hard to disagree with. I've given it a permanent slot on the right-hand side under "Are Sceptical Voices Being Suppressed?", but it's so good I'm publishing it in full below.
It must surely now be evident to all of us 'sceptics' that we have failed. Despite our efforts, the message simply has not got through. While there is clearly a sizeable minority of the population who feel as we do, it really is only a minority. This has been brought home to me very strongly while away visiting family over Christmas. While most of my relatives and old friends have been happy to meet up, they are simply uninterested in getting to the bottom of what has happened over the past year. If the virus comes up in conversation at all, it is only in reference to overcrowded hospitals, discussed with sad shakes of the head and much tut-tutting.
We have to face facts: most people simply accept the mainstream narrative, and with the prospect of the magic spell of a vaccine in the offing, there is little incentive for them to change their minds. The thinking of the great majority of our fellow citizens can be summarised as: a few more months of this and then it will be spring, things will be back to normal, and we can forget about all of this.
Why is it that so few of our fellow citizens seem willing to even listen to arguments which we find so convincing? There are undoubtedly lots of reasons, but I think it is at least in part due simply to a failure of strategy on the part of sceptics. That is, we have made arguments that are either factual or which appeal to our love of liberty. Neither of them has had much traction amongst the populace.
First, the problem of making the factual case. I am an academic, somebody who discusses ideas and encourages students to investigate and debate facts for a living. So this has been a very bitter pill for me to swallow indeed. But the reality is that most people are just not actually interested in finding out the truth for themselves. They are much more interested in conforming with what they perceive to be what one could call the 'moral truth' – the prevailing moral norm. The prevailing moral norm of 2020 is: lockdowns are the ethically right thing to do because they keep vulnerable people safe. To argue against that moral norm is, by definition, both immoral and abnormal. This is the most salient factor in governing behaviour in our society right now.
Lockdown sceptics have made all kinds of important, well-reasoned, fact-based arguments against the lockdowns and other restrictions that have been imposed upon us. The problem of 'deaths with' COVID-19; the many issues with the accuracy of PCR tests; the overinflation of the IFR; the comparisons to other diseases; the excess death charts; the fact that the NHS is always nearly overwhelmed every year. None of it has cut through, because most people just don't respond to fact-based argument. They respond to what they consider to be the moral truth. More importantly, they really don't respond to fact-based argument if that would mean owning up to being immoral and abnormal. If in order to change your mind you have to become a pariah, then human psychology 101 provides a quick answer: you won't change your mind.
Second – and this is an even bitterer pill, perhaps the bitterest of all – we have the failure of our liberty-based arguments. We have made all kinds of appeals to freedom and civil liberties during the past year. But the brute fact is that most people apparently couldn't give two hoots about freedom when the chips are down. Security and safety are what matter. The moral truth for our compatriots is not that the Government rode roughshod over our liberties this year. The moral truth for them is that the Government justifiably deprived us of our liberties to keep us safe – and we're grateful for it. We can bemoan this and debate the reasons for it all we like. But it's the world in which we live.
Our task now, then, is to lick our wounds and think about strategy for the next time this all happens. This pandemic is over biologically and will soon be over politically. I fully expect Hancock, Gove, Johnson and their cronies to ride a wave of optimism into the summer that will give them the only thing they really want, the only thing they really crave – a boost in the opinion polls. But there will be other crises like it. New viruses will emerge or be discovered – it has happened enough times since the SARS outbreak of the early 2000s to demonstrate that is an inevitability. We have to be ready. And we have to be ready not just with facts and statistics or arguments in defence of liberty (although those are of course important). We have to be ready with a moral truth of our own.
What we need to emphasise, in other words, is not reason, or not reason alone, but emotion. We quite clearly live in an emotional age – one in which "don't kill granny" is a more effective argument than any Ivor Cummins video. So emotion has to be emphasised. What do lockdowns mean emotionally? They mean suicides. They mean depression and anxiety. They mean school closures which harm children's life chances. They mean rising inequality. They mean cancelled hospital treatments. They mean poverty and economic devastation in the developing world. They mean lack of hugs and family and social warmth. It is not that we haven't talked about all of these things. But we haven't talked about them enough. We have to acknowledge that while we have all manner of fantastic knock-down factual arguments and statements of principle against all of this nonsense, people aren't interested to hear them: nobody wants to be knocked-down, fantastically or otherwise. People want to conform with what they perceive to be a moral truth. So we have to set about generating that. We have to start talking not about numbers or rights, but about the human tragedy that lockdown has created. We need stories about real people, real sadness, real misery, real illness. It's not charts, graphs, numbers or science that will convince people. It's establishing a moral truth that matters.
Early on the in pandemic, the television news was almost nothing but emotion. Stories about young people, children, and key workers getting sick and dying. People weren't interested in 'the science'. They were interested in how awful the virus was and how scared they were of something happening to them or a loved one. How different things might be now if there had also been regular stories in the news about people who had lost a loved one due to a failure to get medical treatment, people sent into downward spirals of depression due to social deprivation or job loss, children whose development has been damaged by lack of education or socialisation, people with severe mental health problems deprived of face to face treatment, and so on? Maybe this is the sort of thing that is now required, in recognition that this war has been lost, but that others will follow.
Stop Press: A new study in the Journal of Experimental Social Psychology suggests the reason those of us who question lockdown restrictions are treated with such contempt is because efforts to eliminate SARS-CoV-2 have become moralised. That is, people don't assess the efforts of governments and scientists to mitigate the impact of the virus as they would any other policy, weighing up the costs and benefits. Rather, they regard the minimisation of loss from COVID-19 as a moral imperative that outweighs all other considerations. Ethan Yang has written an interesting comment piece on this study for the AIER blog.
Karol Sikora: Sceptic of the Week
Owen Jones launched a vicious attack on Professor Karol Sikora in the Guardian a couple of days ago. His sin? To be a lockdown sceptic. That's "dangerous", according to Jones, who has been an enthusiast for placing the entire country under house arrest since March. Brendan O'Neill, editor of Spiked, has written a rebuttal.
It isn't only COVID-19 that is mutating. So is cancel culture. This nasty strain of censorship is spreading, intensifying, becoming ever-more poisonous and harmful to the body politic. The more coronavirus spreads, the more the virus of cancellation spreads too, with packs of censors and neo-Stalinists now demanding the silencing and punishment of anybody who deviates even slightly from the consensus on COVID-19. Just consider the current efforts to destroy the reputation of Karol Sikora.

Professor Sikora is the cancer expert who has been questioning the Covid consensus for the past few months. He has queried the need for harsh lockdowns and kicked up a necessary fuss over the NHS's suspension of various forms of medical treatment, including for cancer. In the fog of fear about COVID-19, Sikora has shone a light of hope. We'll get through it, he says. Don't live in dread, he counsels. Let normal life, and normal medical treatment, continue as much as possible, he's advised. Has he always been right? Of course not. Show me the man who has. He suggested there wouldn't be a second wave. In May he said that, come August, things will be 'virtually back to normal'. That was wrong. String him up! Get out your rotten tomatoes. Pelt this speechcriminal who made a prediction that was not correct.

For the supposed crime of not being entirely right about the course coronavirus would take, Professor Sikora is now public enemy No1 in the eyes of the lockdown fanatics. Leading the mob, as is so often the case these days, is Guardian columnist Owen Jones. From the very start of the Covid crisis, Mr Jones, like many other privileged millennial leftists, has relished the authoritarianism of the lockdown. In March he expressed delight at being 'placed under house arrest along with millions of people under a police state by a right-wing Tory government'. Yes, if you are well-off, middle class, capable of working from home and cancer-free, lockdown was probably a riot. For other people, however, it wasn't. Professor Sikora's chief sin was to express this truth – to say that lockdown will exact a wicked toll on many people – and now privileged beneficiaries of lockdown like Mr Jones are out to destroy him for it.
O'Neill concludes by reminding us how important free speech is – particularly during a national crisis.
Dissent is always good; but in an era of unprecedented authoritarianism it becomes essential. When officialdom assumes control over every aspect of our lives – our social lives, our family lives, whether we can go to work, even whether we can leave the house – then it is absolutely right to question things, constantly, unflinchingly. No one should ever feel comfortable with the suspension of freedom. They should be talking about it and challenging it every hour of every day. Whether their challenges are 'correct' or 'incorrect' is not the most important thing here – the most important thing is that we maintain a culture of criticism in response to the most extraordinary climate of authoritarianism any of us has ever experienced.

Dogma is the enemy of progress. Dissent – however irritating the police, the government and the Guardian might find it – is the guarantor of progress. It is the means through which all of us, including society more broadly, entertain the possibility that we are wrong. That lockdown is a mistake, that giving teenagers puberty-blockers is an error, that the Earth is not in fact at the centre of the solar system. Dogma protects even immoral policies and incorrect thinking from criticism by demonising dissenters; dissent, on the other hand, helps to shine a light on the wrongness of certain political strategies or ideological beliefs by encouraging criticism and scrutiny. Even where dissenters are wrong, factually, the climate they help to create is of enormous benefit to society and to mankind.

We must defend freedom of speech in this crisis. Our lives are locked down – and many people accept that as a temporary measure – but our minds should never be locked down. Free thought and free speech are the great guards – our only guards, in fact – against the ossification of public debate and the creation of new, potentially damaging orthodoxies and policies. If we allow free thinking to die alongside the economy, millions of people's jobs and those cancer patients who were neglected for months on end, then society will be the poorer for a very, very long time. So carry on, Positive Professor. Dissent is now the duty of every individual who wants to ensure that freedom is still breathing when this cursed lockdown is lifted.
Worth reading in full.
Stop Press: Nobel Prize winner Michael Levitt came to the defence of Karol Sikora, Sunetra Gupta, Carl Heneghan and Mike Yeadon on Twitter in response to a Tweet that relied on data about Covid hospital admissions to purportedly show the second wave is bigger than the first. In fact, if you measure the impact of each wave in terms of excess deaths, the second wave is far, far smaller.
Theme Tunes Suggested by Readers
Four today: "Everybody Knows" by Leonard Cohen, "Stop Playing With My Mind" by Daniel Bovie and Roy Rox, "No Time For Tears" by Little Mix and "The Waiting" by Tom Petty and the Heartbreakers
Love in the Time of Covid
We have created some Lockdown Sceptics Forums, including a dating forum called "Love in a Covid Climate" that has attracted a bit of attention. We have a team of moderators in place to remove spam and deal with the trolls, but sometimes it takes a little while so please bear with us. You have to register to use the Forums as well as post comments below the line, but that should just be a one-time thing. Any problems, email the Lockdown Sceptics webmaster Ian Rons here.
Sharing Stories
Some of you have asked how to link to particular stories on Lockdown Sceptics so you can share it. To do that, click on the headline of a particular story and a link symbol will appear on the right-hand side of the headline. Click on the link and the URL of your page will switch to the URL of that particular story. You can then copy that URL and either email it to your friends or post it on social media. Please do share the stories.
Social Media Accounts
You can follow Lockdown Sceptics on our social media accounts which are updated throughout the day. To follow us on Facebook, click here; to follow us on Twitter, click here; to follow us on Instagram, click here; to follow us on Parler, click here; and to follow us on MeWe, click here.
Woke Gobbledegook
We've decided to create a permanent slot down here for woke gobbledegook. Today, we bring you the reaction of woke viewers to the BBC's screening of Grease on Boxing Day. The Mail on Sunday has more.
In the film's final scenes, student Sandy ditches her good- girl image for skin-tight PVC trousers and takes up smoking so she can impress Danny.

It prompted one outraged Twitter user to write: "Grease is far too sexist and overly white and should be banned from the screen. It is nearly 2021 after all."

Another furious viewer complained: "Grease sucks on so many levels and the message is pure misogyny."

A third user agreed, saying: "Grease is just the most sexist piece of s***."

One scene that caused particular offence to youthful viewers was when Putzie, one of Danny's friends in the T-Birds gang, positioned himself on the floor to look up the skirts of two female students at the fictional Rydell High School.

Other viewers complained about the lyric "Did she put up a fight?" in the hit song "Summer Nights", when Danny describes seducing Sandy.

"So turns out Grease is actually pretty rapey," wrote one aghast viewer, while another said: "Misogynistic, sexist and a bit rapey."

Sensitive viewers also targeted female characters for criticism.

Rizzo was accused of being a bully when she ridiculed Sandy's good-girl image as she sang "Look At Me I'm Sandra D" in front of her friends in the Pink Ladies gang at a slumber party.

Others were angry that Rizzo was 'slut-shamed' for sleeping with various men, particularly when she had sex with T-Bird Kenickie without a condom.

After thinking she might be pregnant, Rizzo was ostracised, prompting the character, as played by Stockard Channing, to sing about the reaction: "There are worse things I could do than go with a boy or two."

The 'snowflakes' were also unimpressed with Vince Fontaine, the radio announcer who hosted the dance-off at Rydell High.

As the character flirted with Pink Lady Marty, he told all dancers that there were no same-sex couples.

The film is, after all, set in 1958 – 45 years before homosexuality was universally decriminalised across the United States.

Nevertheless, the glaring lack of LGBT awareness angered one young Twitter user, who complained: "All couples must be boy/girl? Well Grease, shove your homophobia."

Another simply wrote: "Grease peak of homophobia."

The lack of non-white faces in the cast angered some.

One went so far as to question the broadcaster's decision to air the film and expressed surprise that it was shown without a disclaimer.

One viewer wrote: "I caught the end of Grease, the movie, and noticed there were no black actors or pupils at the high school."

Another added: "Watched Grease on the BBC, surprised they let it go, full of white people."
On and on it goes. It's just as well the BBC didn't show Zulu instead.
Worth reading in full.
Stop Press: The Mail on Sunday's Arts Correspondent lambasts BBC comedians for celebrating our departure from the European Union by insulting Nigel Farage and comparing Brexit to cancer.
"Mask Exempt" Lanyards
We've created a one-stop shop down here for people who want to buy (or make) a "Mask Exempt" lanyard/card. You can print out and laminate a fairly standard one for free here and it has the advantage of not explicitly claiming you have a disability. But if you have no qualms about that (or you are disabled), you can buy a lanyard from Amazon saying you do have a disability/medical exemption here (takes a while to arrive). The Government has instructions on how to download an official "Mask Exempt" notice to put on your phone here. You can get a "Hidden Disability" tag from ebay here and an "exempt" card with lanyard for just £1.99 from Etsy here. And, finally, if you feel obliged to wear a mask but want to signal your disapproval of having to do so, you can get a "sexy world" mask with the Swedish flag on it here.
Don't forget to sign the petition on the UK Government's petitions website calling for an end to mandatory face masks in shops here.
A reader has started a website that contains some useful guidance about how you can claim legal exemption. Another reader has created an Android app which displays "I am exempt from wearing a face mask" on your phone. Only 99p, and he's even said he'll donate half the money to Lockdown Sceptics, so everyone wins.
If you're a shop owner and you want to let your customers know you will not be insisting on face masks or asking them what their reasons for exemption are, you can download a friendly sign to stick in your window here.
And here's an excellent piece about the ineffectiveness of masks by a Roger W. Koops, who has a doctorate in organic chemistry. See also the Swiss Doctor's thorough review of the scientific evidence here.
The Great Barrington Declaration
The Great Barrington Declaration, a petition started by Professor Martin Kulldorff, Professor Sunetra Gupta and Professor Jay Bhattacharya calling for a strategy of "Focused Protection" (protect the elderly and the vulnerable and let everyone else get on with life), was launched in October and the lockdown zealots have been doing their best to discredit it ever since. If you googled it a week after launch, the top hits were three smear pieces from the Guardian, including: "Herd immunity letter signed by fake experts including 'Dr Johnny Bananas'." (Freddie Sayers at UnHerd warned us about this the day before it appeared.) On the bright side, Google UK has stopped shadow banning it, so the actual Declaration now tops the search results – and my Spectator piece about the attempt to suppress it is among the top hits – although discussion of it has been censored by Reddit. The reason the zealots hate it, of course, is that it gives the lie to their claim that "the science" only supports their strategy. These three scientists are every bit as eminent – more eminent – than the pro-lockdown fanatics so expect no let up in the attacks. (Wikipedia has also done a smear job.)
You can find it here. Please sign it. Now over three quarters of a million signatures.
Update: The authors of the GBD have expanded the FAQs to deal with some of the arguments and smears that have been made against their proposal. Worth reading in full.
Update 2: Many of the signatories of the Great Barrington Declaration are involved with new UK anti-lockdown campaign Recovery. Find out more and join here.
Update 3: You can watch Sunetra Gupta set out the case for "Focused Protection" here and Jay Bhattacharya make it here.
Update 4: The three GBD authors plus Prof Carl Heneghan of CEBM have launched a new website collateralglobal.org, "a global repository for research into the collateral effects of the COVID-19 lockdown measures". Follow Collateral Global on Twitter here. Sign up to the newsletter here.
Judicial Reviews Against the Government
There are now so many legal cases being brought against the Government and its ministers we thought we'd include them all in one place down here.
The Simon Dolan case has now reached the end of the road. But the cause has been taken up by PCR Claims. Check out their website here.
The current lead case is the Robin Tilbrook case which challenges whether the Lockdown Regulations are constitutional. You can read about that and contribute here.
Then there's John's Campaign which is focused specifically on care homes. Find out more about that here.
There's the GoodLawProject and Runnymede Trust's Judicial Review of the Government's award of lucrative PPE contracts to various private companies. You can find out more about that here and contribute to the crowdfunder here.
And last but not least there was the Free Speech Union's challenge to Ofcom over its 'coronavirus guidance'. A High Court judge refused permission for the FSU's judicial review on December 9th and the FSU has decided not to appeal the decision because Ofcom has conceded most of the points it was making. Check here for details.
Samaritans

If you are struggling to cope, please call Samaritans for free on 116 123 (UK and ROI), email jo@samaritans.org or visit the Samaritans website to find details of your nearest branch. Samaritans is available round the clock, every single day of the year, providing a safe place for anyone struggling to cope, whoever they are, however they feel, whatever life has done to them.
Shameless Begging Bit
Thanks as always to those of you who made a donation in the past 24 hours to pay for the upkeep of this site. Doing these daily updates is hard work (although we have help from lots of people, mainly in the form of readers sending us stories and links). If you feel like donating, please click here. And if you want to flag up any stories or links we should include in future updates, email us here. (Don't assume we'll pick them up in the comments.)
And Finally…