Gavin Williamson U-Turns Over Primaries Reopening
In a last-minute change-of-plan, the Education Secretary has declared that all primary schools in London will remain closed on Monday, regardless of whether they're located in Covid "hotspots" – prompting renewed calls from the teaching unions to close all schools across the country. MailOnline has more.
A teaching union has called for all schools across the country to be closed for the start of the new term after the government U-turned on its decision to keep some primaries in London open despite rising Covid cases.

The Government bowed to protests, legal pressure and scientific advice on New Year's Day after it initially omitted a number of the capital's boroughs from the forced closures.

But Dr Mary Bousted, joint general secretary of the National Education Union, questioned why the same restrictions are not being rolled out across the rest of the country where cases are also surging.

Gavin Williamson had this week released a list of London primary schools in coronavirus 'hotspots' that would stay shut for two weeks after the start of term next week.

The list did not include areas where Covid rates are high such as Haringey whose leaders said they would defy the Government and support schools that decided to close.

Under the Government's initial plan, schools in the City of London and Kingston were set to reopen but those in 22 other London boroughs would have remained closed.

The leaders of Camden, Islington, Greenwich, Haringey, Harrow, Hackney and Lewisham boroughs, and the City of London, said in a letter to Education Secretary Gavin Williamson: 'We ask in the strongest terms that your recommendation is urgently reviewed and our primary schools are added to the list of those advised to move learning online.'

The action prompted an emergency Cabinet Office meeting today where they decided to abandon the original plans and order the remaining area to close their primary schools.

The move is expected to see similar arrangements to the spring lockdown when schools continued to accept children from key worker families but moved to online learning for the vast majority of pupils.
The main argument against keeping primaries open in some London boroughs is that that Covid infection rates in those boroughs are no different to the rates in neighbouring areas where schools will remain closed.
"It never made sense that neighbouring boroughs were being instructed to have different arrangements despite having similar rates of infection," said Caroline Kerr, leader of Kingston Council.
But if the only objection to the Government's school closures policy was that it was inconsistent, that could just as easily have been addressed by opening more schools rather than closing more.
This is a disappointing development and suggests the so-called "hawks" in the Cabinet – lockdown zealots like Matt Hancock and Michael Gove – have prevailed in their ongoing power struggle with the "doves".
Gavin Williamson's stock has never been lower. Expect him to be exiled to Northern Ireland (or the back benches) in next week's reshuffle.
Stop Press: When secondary schools reopen, pupils could be in for a nasty shock. According to Schools Week, the Government is considering making face masks mandatory in secondary school classrooms.
Doctors in Revolt Over Single-Jab Covid Strategy
The Telegraph's Paul Nuki has a story in today's paper about the global debate over whether the UK Government's decision to focus on maximising the number of people who've been given just one jab – at the expense of giving people two jabs – is sensible. Answer: Probably not.
Scientists across the world were locked in fierce debate on Friday over the wisdom or otherwise of the UK switching to a single dose strategy for COVID-19 vaccines.

White coats were flapping on social media after the Joint Committee on Vaccination and Immunisation (JCVI) published its rationale for the move on Thursday night.

"The advice… is aimed at maximising protection in the population", said the JVCI.

"Given the high level of protection afforded by the first dose, models suggest that initially vaccinating a greater number of people with a single dose will prevent more deaths and hospitalisations than vaccinating a smaller number of people with two doses".

The move to prioritise first jabs of the vaccines was initially proposed by former prime minister Tony Blair. There is little doubt it is an innovation, though some prefer the word gamble.
Worth reading in full.
Stop Press: Eric Topol, the American medic with a large social media following, isn't a fan of the single-dose strategy.
New Year's Eve in Trafalgar Square
One intrepid reader ventured into Central London on Thursday night to celebrate New Year's Eve. She didn't have much fun.
Last night I went to London. I live east of the city and drove in down the A11. Which, for those who don't know, goes right past the Royal London Hospital, as mentioned in yesterday's newsletter.

I could not resist a little drive round the block to go past the ambulance and A&E entrance of the hospital. Only one ambulance to be seen and no people. Pretty bloody unusual for 10pm on New Year's Eve…

Carrying on, I parked in Covent Garden, which was deserted except for covid marshals. On the way, I took another detour over London Bridge to see the river. It was boarded up on the sides. Lots of 'guards' in high vis but there might have been fireworks set up on it.

Having parked, Covent Garden was like a ghost town. I got a Boris bike and went for a ride. Trafalgar Square was totally boarded up. Large police presence, not many people. Picadilly and Leicester Square were empty. Then I went down Whitehall towards Parliament Square – it was getting close to midnight by then. Loads of police, including the Tactical Support Group (TSG) and horses. A few hundred people waiting. Most people in very small groups or pairs, all very calm and well behaved. I did not see any sign of the protestors organised by Piers Corbyn but they might have been blending (no placards).

I stopped on the Embankment about 50 yards from Westminster Bridge. It was five to midnight according to my photo of Big Ben. Then, at about two minutes to midnight, the TSG decided to move everyone on…

That made the crowding bad as everyone was being shepherded in the same direction and there was a fair bit of traffic so people could not walk in the roads. Seemed a mad thing to do – to wait until so close to midnight.

One of the police horses was getting extremely fractious (I am a horse person for a living, I can tell) and it was between myself and the bike rack where I was going to return the bike, so I held my ground. A police woman told me to move along. I said no way while that horse is between me and the exit. Even she could see it was dangerous so she let me be and then the clock struck.

There was massive cheering, the fireworks went off across the river and then everyone did start dispersing, without being asked really as there was no real reason for staying.

As we left I found myself beside a young woman with a scooter. Turns out she was a nurse of 10 years experience at one on the large London hospitals. She said it was busy and hard work, everyone was doing 12 hour shifts, but no worse than usual for the time of year. She said she had decided to come (unmasked) because she had been working so hard she was treating herself to a night out because it was a historic night and you would never see London like this again on New year's Eve.

She said people's good will kept them all going at her hospital, but many of her colleagues felt as she did, that the measures were out of proportion to the risk and the NHS has been badly managed in preparation for this crisis. She said the staff shortages were being created by constant testing so many staff perfectly fit for work were sitting at home.
Is the London Nightingale Really Reopening?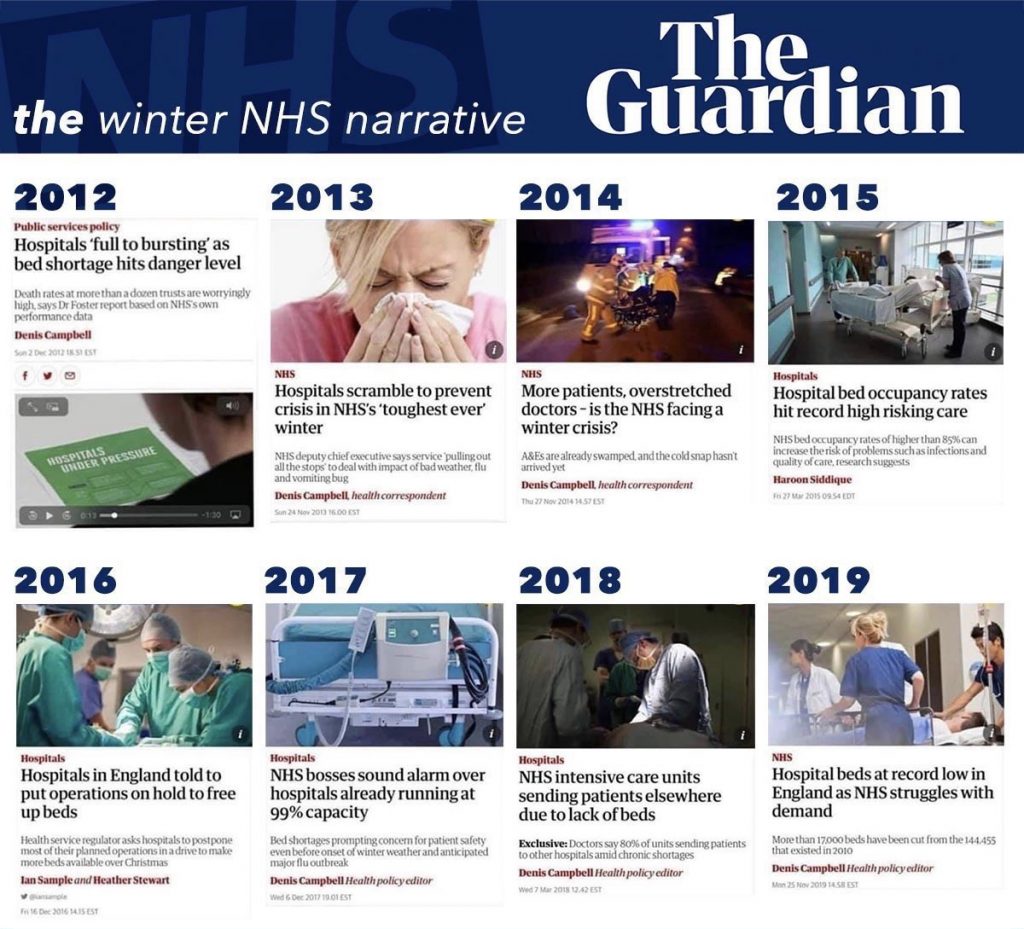 Something a bit fishy going on. Matt Hancock did the rounds of the broadcast studios on December 30th claiming that the London Nightingale had been "reactivated". But to date there isn't any sign of the ExCel Centre being readied for new patients. And how does Hancock plan to overcome the staffing shortages we've heard so much about? The Telegraph has more.
Nightingale hospitals will not be able to come to the rescue of hospitals overwhelmed by Covid patients because there is no "magic pile" of nurses to staff them, health leaders have warned.

Consultants and nursing leaders said high levels of nursing vacancies, coupled with large numbers of staff off sick with coronavirus or stress will make it nearly impossible to use the Nightingale hospitals, which [were] built around the country at the start of the pandemic.

The makeshift hospitals were built at an estimated cost of £220 million, with sites in London, Manchester, Bristol, Sunderland, Harrogate, Exeter and Birmingham.

Of these, the Exeter site received its first Covid patients in November while Manchester, Bristol and Harrogate are currently in use for non-Covid patients.

London's Nightingale has been "reactivated", the NHS said earlier this week, while other sites currently not in use are being readied.

But Mike Adams, the Royal College of Nursing's England director, said on Friday the expectation that the Nightingale hospitals could deliver a significant increase in capacity was "misplaced".

He said: "I have real concerns that the expectation that this mass rollout in capacity can happen is misplaced because there aren't the staff to do it. If we are having to cancel leave to staff these areas, the obvious question is where will the staff come from to open the Nightingales?

"Nursing is already stretched beyond capacity, so there is no magic pile of nurses we can call upon."
The top doctor who provides Lockdown Sceptics with regular updates from inside the NHS says he thinks it's unlikely the London Nightingale will be reactivated. "My understanding is that it will 'reopen' as a vaccination centre," he tells me. "St John Ambulance people to redeploy there from Jan 11th for vaccination. Can't see how it can reopen as an inpatient facility and none of my colleagues think it will either."
Stop Press: MPs have branded the empty Nightingale Hospitals an "expensive PR stunt".
Stop Press 2: Richard Tice paid a visit to the ExCel and found no evidence it's about to be converted into a hospital again. Watch the video he made about his fact-finding mission on Twitter.
Deaths Don't Add Up
The senior financial journalist who regularly writes snippets for Lockdown Sceptics has spotted that the number of people who've been recorded as having died of Covid sits a little uncomfortably with the actuarial data
I've been thinking about the data you linked to a couple of days ago stating that actuarially-adjusted deaths are only 6.9% above average this year.

From the ONS data to Dec 25th there have been 592,525 deaths in England and Wales year to date. If the estimate from the Institute and Faculty of Actuaries is correct, then excess deaths are running at around 38,245.

Yet the ONS says that COVID-19 has been mentioned in 68,341 deaths. If we assume that every excess death has been caused by Covid, then reported Covid deaths exceed "excess deaths" by 30,096 (44% of total reported C-19 deaths).

This rough number-crunching appears to confirm the sainted Professor Neil Ferguson's comment, from earlier in the year, that many of the Covid deaths would have occurred anyway within a few months.

N.B. Fraser Nelson in the DT piece you flagged up mentions that an old biddy in Switzerland died after being given a vaccine "but at the age of 91-years old with multiple illnesses". Fair enough. But this comment might be applied equally to nearly half of C-19 reported deaths.
Van Tam's Bingo Slip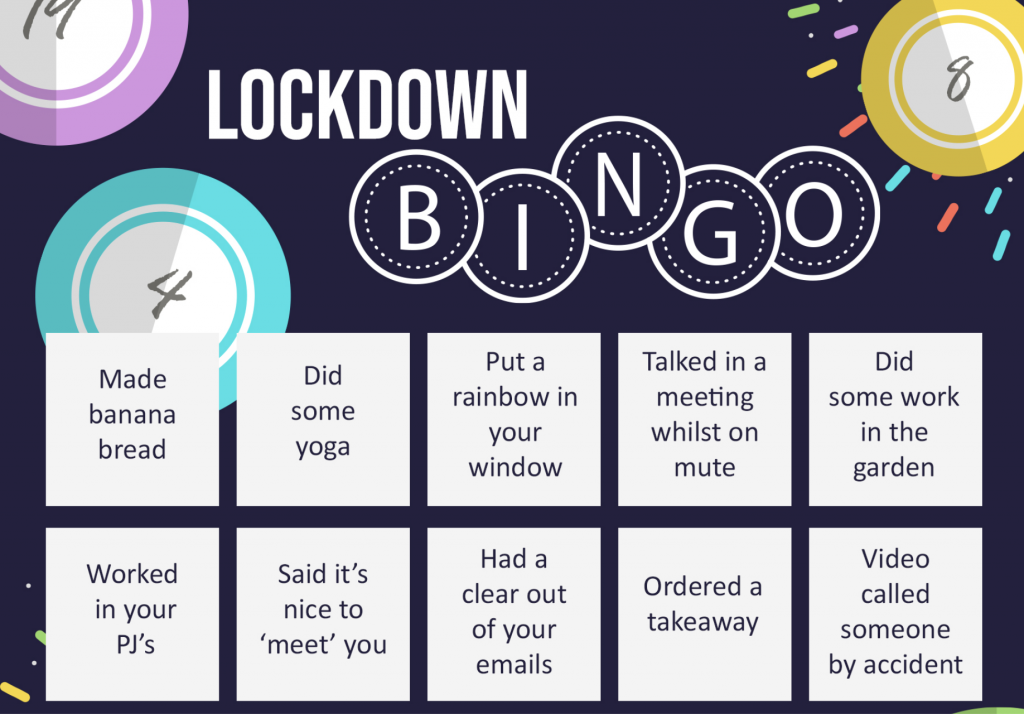 There follows a guest post by Freddie Attenborough, a regular Lockdown Sceptics contributor.
On 28 December, the UK's Deputy Chief Medical Officer, Professor Van Tam, joined the Prime Minister for one of his now semi-regular Covid press conferences. According to Breitbart News, at one point, "The top doctor said people should not think, 'after the second dose of your vaccine, it's okay to behave with wild abandon and go off to the bingo halls and whatever you like and so forth'."
Bingo halls. What a wonderful sliver of rhetorical spite. By this rhetoric doth the activist behind the ostensibly objective scientific façade reveal himself. The condescension for the working-class, Brexit voting scum couldn't be any clearer, could it? Bingo halls. A place-holding metonym drawn from the realm of fish and chips, pubs, boozing, council estates, seaside holidays, nail bars, self-employment. All that toxic masculinity, all those "Karens." Yuck.
Some of what's happening with lockdown now is, to me at least, usefully considered as a visceral, psychological reaction to the lack of control these people were able to wield when it came to Brexit. Sounds over the top, doesn't it? Until you peruse their Twitter pages. These are not happy people. There's anger, but, perhaps most importantly, there's an unmistakeable sense of anxiety too. "Tory Scum" got in the way of Corbyn's utopian society; Trump got in the way of corporate friendly (sorry, I mean "migrant friendly") global capitalism; Brexit got in the way of their beloved European research networks and funding opportunities.
Lack of control is arguably the root cause of a psychological dysfunctionality like anxiety. For four years they've had to live as part of a society that was doing something they didn't like and that they couldn't control. They've never forgiven the "Bingo Hall" povs for that. It makes them anxious. And what do anxious people really want most of all? Control.
But here's the thing, because, when you think about it, what is anxiety? It's simply a location on a wider psychological spectrum that has "desire for minimal control" at one end (e.g. the figure of the hedonist), and "desire for high levels of control" at the other (e.g. the figure of the neurotic). Generalised anxiety is towards the latter end, the right-hand end, of this spectrum. Some anxious people can of course get by in life simply by establishing minimal types of control over their own local environment (their house, their living room, their routines, etc). Some need to manage and regulate the behaviours of others too. Beyond that, and a little further along the spectrum, some need to control everything and everyone around them. And, as we move across towards the very extreme right-hand end of this spectrum of control, we get to sadism; that is, the need to completely control others and, further, to dole out harsh punishment or humiliation to those who can't be controlled. Have some of our scientific bureaucrats started to slide out towards this end of the spectrum? Is it the peculiar constitutional and political positioning of SAGE – ostensibly just "advisory," but, thanks to the power of media-relations and clandestine leaking, also a de facto executive body – that has allowed them to do so?
Put another way, is what's happening now with our never-ending lockdown the biomedical equivalent of an occupying army sadistically razing a village that's been found to have been aiding and abetting the resistance? It makes me wonder. After all, those villages aren't destroyed solely because of psychopathic anger; there's also the functional need to reassert control over what hitherto hadn't been controlled adequately. It isn't just "we will hurt you for your disobedience," (punishment response) but also, and at the same time, "never again will we not know what you're doing behind our backs" (reassertion of control response). It's this combination that creates the peculiar phenomenon we term "sadism."
I'm not a psychologist, but I'm struggling for psychological answers, because I don't think what's happening is analysable in any strictly political, social or economic way. J.G. Ballard is probably the greatest sociologist of lockdown, because he saw more clearly than most that it wouldn't be the violence of the Marxian working-classes, but rather, the neuroses of the well-paid and cosseted middle classes who would in the end destroy western, liberal, capitalist societies. So when people like Van Tam let slip these odd little comments, I feel I'm more right than I am wrong. It's also the type of analysis that would shed a little more light on Professor Ferguson's otherwise curious "getting away with instigating lockdown" comment from his recent interview with The Times. Getting away with … well, what, precisely? Revenge? The reassertion of technocratic control over Parliamentary unpredictability? I ask simply because it isn't a socially recognisable thing for someone to remark that they're "getting away" with keeping people safe, or that they're "getting away with" saving lives. Okay, maybe he meant, "getting away" with doing what's right in order to keep the povvy Bingo players alive. But if that is indeed what he meant, then what would that statement imply? That he and his colleagues have been hoping to find an opportunity for reasserting technocratic control over the great unwashed and that they'd finally found one… which then leads us back to my psychological analysis of their motivations.
I'm not saying that they know at any literal, conscious level that this is what they're doing. I'm sure they feel they're acting for the best of reasons. In that sense, they're no different to the rest of us, are they? Most social actions require most of us, most of the time, to lie to ourselves: e.g. "I'm happy at work!" "I cheated on my wife because she wasn't making me happy, so, really, all of this is her fault!" "Money doesn't buy happiness!" etc., etc. But at a social psychological level, somewhere between the unknowable unconscious and the rationality of the cerebellum, I wouldn't be surprised if a literally "sadistic" need for control now drives people like Van Tam and Ferguson; a desire to re-establish control, and to do so overtly enough that he and his colleagues can convince themselves that, after four years in the wilderness, they finally have re-established control.
Half of Britons Think BBC Does Not Share Their Values
Almost half of Britons think the BBC no longer represents their values amid declining levels of trust in the broadcaster, down from 62% in 2016. The Times has more.
The results are understood to chime with the unpublished research recently conducted by the BBC which found that residents of well-off and diverse neighbourhoods held the broadcaster in higher esteem than people from poorer and less diverse communities.

The findings also tally with an Ofcom report in November which said that the BBC's bedrock older middle-class audience was going off it. The report added that it was seen as the least impartial public service broadcaster, below ITV, Channel 4, Sky and Channel 5. Fifty-four per cent of adults believe that it provides impartial news.

The new research, by YouGov, found 44% of the public thought that the BBC represented their values badly. This was particularly true of older people, with 48% saying that the BBC did not adequately represent their views. In the north of England it was 51% and Scotland 47%. Among those who voted for Brexit, 58% were unhappy with the overall stance of the corporation.

Asked how their views of the BBC had changed over the year only 4% said that its values had become more like theirs while 33% said it had become less like theirs. Older male viewers outside London and the southeast were the most likely to be dissatisfied with the BBC's perceived values.

The findings come before a government review on public sector broadcasting. Boris Johnson has made little secret of his desire to reform the BBC amid speculation that the licence fee in its present form could be scrapped.
Worth reading in full.
Stop Press: Darren Grimes has added his 10 cents worth to the BBC's expenditure of £1.5 million on a woke New Year's Eve fireworks display.
Poetry Corner
Today, a poem composed by an NHS doctor. He calls it 'Pandemic Polemic'.
Better hunker in your bunker, for Corona's here today,
Do not try to take an aeroplane, they'll turn you all away;
Wear a mask to catch the sneezes though not much good will it do,
And send a friend or neighbour for a cold compress or two.

Better listen to the experts, they will tell you how to cope
Although as messages conflict you really haven't got a hope,
So panic, panic, panic – try to remember why
If you sweat up in a fever you are surely going to die.

If you're pregnant try to miss out on the rush hour on the bus
For you do not want to run the risk of catching it from us;
And you cannot have the vaccine they've developed for the flu
For what it does to foetuses we haven't got a clue.

Do not come into Casualty with "query dose of flu"
As the last thing that the doctors want is catching it from you;
Wash your hands and smear them with that antiseptic goo;
Sneeze only in a tissue and then flush it down the loo.

And stock up with provisions for a month or maybe three
(You can order them from Tesco, and delivery is free)
But for most of us, including the disabled and the old
The coronavirus symptoms won't be
much
more
than
a
cold.
Theme Tunes Suggested by Readers
Four today: "Little Boxes" by Malvina Reynolds, "Abandoned Luncheonette" by Daryl Hall and John Oates, "Why Am I Drinkin'" by Merle Haggard, "Only A Pawn in Their Game" by Bob Dylan
Stop Press: I spoke too soon when I said a reader had compiled a definitive list of all those pop songs with the word "Tears" in the title. Another reader has come forward with some additions. This one could run and run!
Tiers (Django Reinhardt & Stéphane Grapelli)
Tiers and Pavan (The Strawbs)
Tiers of Rage (The Band)
Tiers Dry On Their Own (Amy Winehouse)
Tiers Are Not Enough (ABC)
A Little Bitty Tier (Burl Ives)
"No More Tiers (Enough is Enough)" (Barbara Streisand)
Drown In My Own Tiers (Aretha Franklin)

One shouldn't overlook the band – Tiers for Fears
Stop Press 2: This ditty about the year gone by sung to the tune of "Supercalifragilisticexpialidocious" is a corker.
Love in the Time of Covid
We have created some Lockdown Sceptics Forums, including a dating forum called "Love in a Covid Climate" that has attracted a bit of attention. We have a team of moderators in place to remove spam and deal with the trolls, but sometimes it takes a little while so please bear with us. You have to register to use the Forums as well as post comments below the line, but that should just be a one-time thing. Any problems, email the Lockdown Sceptics webmaster Ian Rons here.
Sharing Stories
Some of you have asked how to link to particular stories on Lockdown Sceptics so you can share it. To do that, click on the headline of a particular story and a link symbol will appear on the right-hand side of the headline. Click on the link and the URL of your page will switch to the URL of that particular story. You can then copy that URL and either email it to your friends or post it on social media. Please do share the stories.
Social Media Accounts
You can follow Lockdown Sceptics on our social media accounts which are updated throughout the day. To follow us on Facebook, click here; to follow us on Twitter, click here; to follow us on Instagram, click here; to follow us on Parler, click here; and to follow us on MeWe, click here.
Woke Gobbledegook
We've decided to create a permanent slot down here for woke gobbledegook. Today, it's the turn of House Speaker Nancy Pelosi, who has just unveiled some new rules for the next Congressional term: the elimination of gendered terms, such as "father, mother, son, and daughter". Breitbart News has more.
Within the proposals are the creation of the "Select Committee on Economic Disparity and Fairness in Growth", which would require Congress to "honour all gender identities by changing pronouns and familial relationships in the House rules to be gender neutral".

In clause 8(c)(3) of rule XXIII, gendered terms, such as "father, mother, son, daughter, brother, sister, uncle, aunt, first cousin, nephew, niece, husband, wife, father-in-law, mother-in-law, son-in-law, daughter-in-law, brother-in-law, sister-in-law, stepfather, stepmother, stepson, stepdaughter, stepbrother, stepsister, half brother, half sister, grandson, or granddaughter" will be removed.

In their place, terms such as "parent, child, sibling, parent's sibling, first cousin, sibling's child, spouse, parent-in-law, child-in-law, sibling-in-law, stepparent, stepchild, stepsibling, half-sibling, or grandchild" will be used, instead.
Something to look forward to next Christmas: being able to see your "parent's sibling", your "sibling's child" and your "sibling-in-law".
Worth reading in full.
Stop Press: RT celebrates the 10 anti-woke media heroes of 2020.
Stop Press 2: RealClear Politics has a list of the top 10 suppressed news stories in 2020.
"Mask Exempt" Lanyards
We've created a one-stop shop down here for people who want to buy (or make) a "Mask Exempt" lanyard/card. You can print out and laminate a fairly standard one for free here and it has the advantage of not explicitly claiming you have a disability. But if you have no qualms about that (or you are disabled), you can buy a lanyard from Amazon saying you do have a disability/medical exemption here (takes a while to arrive). The Government has instructions on how to download an official "Mask Exempt" notice to put on your phone here. You can get a "Hidden Disability" tag from ebay here and an "exempt" card with lanyard for just £1.99 from Etsy here. And, finally, if you feel obliged to wear a mask but want to signal your disapproval of having to do so, you can get a "sexy world" mask with the Swedish flag on it here.
Don't forget to sign the petition on the UK Government's petitions website calling for an end to mandatory face masks in shops here.
A reader has started a website that contains some useful guidance about how you can claim legal exemption. Another reader has created an Android app which displays "I am exempt from wearing a face mask" on your phone. Only 99p, and he's even said he'll donate half the money to Lockdown Sceptics, so everyone wins.
If you're a shop owner and you want to let your customers know you will not be insisting on face masks or asking them what their reasons for exemption are, you can download a friendly sign to stick in your window here.
And here's an excellent piece about the ineffectiveness of masks by a Roger W. Koops, who has a doctorate in organic chemistry. See also the Swiss Doctor's thorough review of the scientific evidence here.
Stop Press: Is the Government about to make face coverings mandatory in outdoor spaces? Yesterday's edition of the World at One included an interview with Professor Catherine Noakes, who chairs the Scientific Pandemic Influenza Group on Behaviours on SAGE and is supporting further measures. What SAGE wants, SAGE gets. Interview starts at 21m 10s.
The Great Barrington Declaration
The Great Barrington Declaration, a petition started by Professor Martin Kulldorff, Professor Sunetra Gupta and Professor Jay Bhattacharya calling for a strategy of "Focused Protection" (protect the elderly and the vulnerable and let everyone else get on with life), was launched in October and the lockdown zealots have been doing their best to discredit it ever since. If you googled it a week after launch, the top hits were three smear pieces from the Guardian, including: "Herd immunity letter signed by fake experts including 'Dr Johnny Bananas'." (Freddie Sayers at UnHerd warned us about this the day before it appeared.) On the bright side, Google UK has stopped shadow banning it, so the actual Declaration now tops the search results – and my Spectator piece about the attempt to suppress it is among the top hits – although discussion of it has been censored by Reddit. The reason the zealots hate it, of course, is that it gives the lie to their claim that "the science" only supports their strategy. These three scientists are every bit as eminent – more eminent – than the pro-lockdown fanatics so expect no let up in the attacks. (Wikipedia has also done a smear job.)
You can find it here. Please sign it. Now over three quarters of a million signatures.
Update: The authors of the GBD have expanded the FAQs to deal with some of the arguments and smears that have been made against their proposal. Worth reading in full.
Update 2: Many of the signatories of the Great Barrington Declaration are involved with new UK anti-lockdown campaign Recovery. Find out more and join here.
Update 3: You can watch Sunetra Gupta set out the case for "Focused Protection" here and Jay Bhattacharya make it here.
Update 4: The three GBD authors plus Prof Carl Heneghan of CEBM have launched a new website collateralglobal.org, "a global repository for research into the collateral effects of the COVID-19 lockdown measures". Follow Collateral Global on Twitter here. Sign up to the newsletter here.
Judicial Reviews Against the Government
There are now so many legal cases being brought against the Government and its ministers we thought we'd include them all in one place down here.
The Simon Dolan case has now reached the end of the road.
The current lead case is the Robin Tilbrook case which challenges whether the Lockdown Regulations are constitutional. You can read about that and contribute here.
Then there's John's Campaign which is focused specifically on care homes. Find out more about that here.
There's the GoodLawProject and Runnymede Trust's Judicial Review of the Government's award of lucrative PPE contracts to various private companies. You can find out more about that here and contribute to the crowdfunder here.
And last but not least there was the Free Speech Union's challenge to Ofcom over its 'coronavirus guidance'. A High Court judge refused permission for the FSU's judicial review on December 9th and the FSU has decided not to appeal the decision because Ofcom has conceded most of the points it was making. Check here for details.
Samaritans

If you are struggling to cope, please call Samaritans for free on 116 123 (UK and ROI), email jo@samaritans.org or visit the Samaritans website to find details of your nearest branch. Samaritans is available round the clock, every single day of the year, providing a safe place for anyone struggling to cope, whoever they are, however they feel, whatever life has done to them.
Stop Press: Read Oliver Kamm in the Times on how he overcame clinical depression. He has written a book on the subject that's out next week.
Shameless Begging Bit
Thanks as always to those of you who made a donation in the past 24 hours to pay for the upkeep of this site. Doing these daily updates is hard work (although we have help from lots of people, mainly in the form of readers sending us stories and links). If you feel like donating, please click here. And if you want to flag up any stories or links we should include in future updates, email us here. (Don't assume we'll pick them up in the comments.)
And Finally…
Yes Minister anticipated the Nightingale Hospitals fiasco over 30 years ago. Watch this clip on YouTube of Jim Hacker visiting an empty hospital.