Government to Close Schools Again
The Government has announced targeted school closures for England in an attempt to control the spread of the virus (though it's unlikely to help much, as Toby explained yesterday). The Telegraph has the details.
One million primary school pupils will not return to classrooms as planned next term as Boris Johnson unveiled sweeping school closures and warned more could follow.

The Prime Minister said that in order to combat the spread of the new coronavirus variant, the majority of secondary school pupils will now stay at home until "at least" January 18th, two weeks after term was supposed to start. Those in exam years 11 and 13 will return on January 11th.

Only the children of key workers and vulnerable children will go back on January 4th, the scheduled start date. It means the staggered start to term which had previously been announced will be moved back by a week.

Primary schools in "high infection areas", estimated to affect one million pupils, will also close for the first time since the spring for at least two weeks as Mr Johnson said "even tougher action" was needed because of the "sheer pace" of the rising infections.

The Prime Minister said there was no guarantee that the January 18th return date would not slip further, as the latest data on infection rates would be reviewed at that point.

He added: "I want to stress that, depending on the spread of the disease, it may be necessary to take further action in their cases as well."
The announcement came as three quarters of the population of England were quarantined in Tier 4 as of this morning, with the rest of the country left in the scarcely less restrictive Tier 3, creating a new national lockdown in all but name.
My own area, Warwick District, was one of those included in Tier 4. Which makes perfect sense when you look at the latest ZOE app data for reported symptomatic Covid.
567 out of a population of 143,753. That's a burning epidemic right there.
Stop Press: In Sarah Vine's column in yesterday's Daily Mail she opposed school closures, saying "it's madness to treat our schools like nail bars or nightclubs". Yet her husband Michael Gove is reported to have sided with Matt Hancock and opposed Gavin Williamson's efforts to keep schools open. Trouble in paradise?
Coronavirus Pandemic Returns UK to Mortality Levels Not Seen Since… er… 2008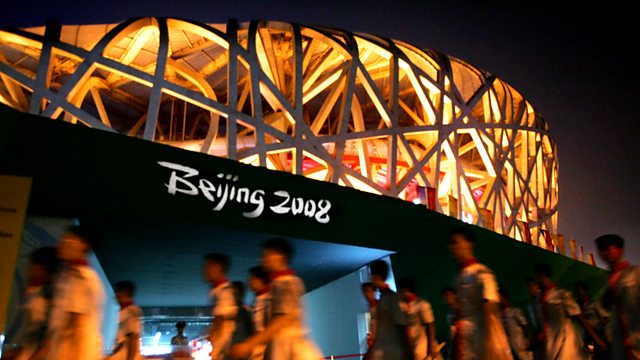 The UK reported a further 981 Covid deaths yesterday as the Christmas reporting delay caught up with us. Ross Clark popped up in MailOnline to put the figures into context.
Britain has an elderly population compared with many countries and large numbers of people die every day.

In England and Wales in 2019, for example, 530,841 people died – an average of 1,454 every day or "four jumbo jet" loads, to use the alarmist comparison favoured by much of the pro-lockdown commentariat.

While COVID-19 is, of course, a serious disease, many of those who have died from it were close to the end of their lives in any case. If it hadn't been COVID-19, it might well have been another infectious disease – flu or pneumonia – which dealt the final blow.

Covid has killed some "healthy" people who did not have underlying conditions, but it has done so in relatively small numbers. Until 4pm on December 23rd, 47,750 people had died of COVID-19 in English hospitals, but fewer than 2,000 of these had no pre-existing medical condition.

These figures, from NHS England, exclude people who have died at home or in nursing homes.

Among those who died, 26% were already suffering from diabetes, 17% had dementia, 16% chronic pulmonary disease, 16% chronic kidney disease and 14% heart disease. Moreover, not all "Covid" deaths were really caused by the disease.

The Government's definition of a Covid death is someone who has died from any cause within 28 days of testing positive for COVID-19.

You could be struck by a bus three weeks after a positive test and still be reported as a Covid death.

Of all deaths, 54% – some 27,000 – were among the over-80s. Only about 3,600 victims were under 60 and just 388 of these had no pre-existing condition.
When looking at overall mortality it's important to take into account that the population is both growing and ageing.
The Office for National Statistics says that in the week to December 11th there were 12,292 deaths registered in England and Wales – 14% above the five-year average.

Yet the population is growing and ageing – the number of over-70s is increasing by around 2% a year – so, all things being equal, we should expect more people to die. More enlightening is the "Mortality Monitor" published by the Institute and Faculty of Actuaries, which adjusts the mortality rate to take account of a growing and ageing population.

Its figures show that mortality in England and Wales in the first 50 weeks of this year was 12.3% higher than in the same period of 2019, but only 6.9% higher than the average for the past 10 years.

It is only 3% higher than in the worst of those years – 2010 – and it is slightly lower than it was in 2008.

In other words, we have been through a pandemic which has closed down large parts of the economy and led to us being locked down in our homes for weeks on end – and yet, after all that, it has really just returned us to the mortality rate of 12 years ago.
The new ONS figures out yesterday show that excess mortality continued to decrease in the week ending December 18th, down to 12.5%. This is despite the number of deaths and Covid deaths increasing on the previous week, since the five-year average increased by a greater amount (this time of year often sees a surge in deaths).
Ross's piece appeared as data leaked to the Health Service Journal and reported in the Mail showed that ICUs in London, the South East and the East of England are now operating above maximum capacity, meaning staff must be redeployed to manage demand. Essex declared a "major incident".
Just over a week ago on December 20th, NHS figures showed ICUs operating below average, as Lockdown Sceptics reported on Monday, meaning this has been a sharp rise, suggesting London and the South East are now experiencing similar outbreaks to those seen in northern areas a few weeks ago. An NHS spokesperson said:
The NHS has tried and tested plans in place to manage significant pressure either from high COVID-19 infection rates or non-Covid winter demands and this has always included mutual aid practices whereby hospitals work together to manage admissions.

While the NHS is opening more beds in places like London to care for the most unwell patients, it is vital that people continue to follow government guidance and do everything possible to reduce transmission of the virus.
The Telegraph in an editorial asks why the NHS is not better prepared for this anticipated increase in winter demand.
If the NHS is on the cusp of being overrun, the public is entitled to know why it is not better prepared. Imposing another lockdown, or indeed the burdensome Tier 4 measures much of the country is already labouring under, is not a small matter but an economic and social calamity that will compound the damage already done by months of restrictions. There were no shortage of predictions that the virus would return after the summer. Even the arrival of a new variant of COVID-19 was foreseeable.

Nightingale hospitals, intended to provide extra capacity, stand empty or are being dismantled, supposedly because of a shortage of staff. But if the country faces such an emergency that businesses need to be forcibly closed and individuals stripped of their liberties, why have not more efforts been made to call thousands of retired doctors into service or put student nurses on to wards?
Why indeed. Is lockdown now the preferred Government policy for managing the annual winter beds crisis? Let's hope not.
Stop Press: A doctor who volunteered to come out of retirement to help explained on Twitter that the NHS asked retirees like her to produce 20 "certificates" that they didn't have as a condition of hiring them. One of them was proof that they'd received the requisite training in "equality and diversity". You couldn't make it up.
Oxford Vaccine Approved
The Oxford AstraZeneca vaccine was approved by the MHRA yesterday and will be given to the first patients on Monday. BBC News has more.
The Oxford-AstraZeneca vaccine has been approved for use in the UK, with the first doses due to be given on Monday.

There will be 530,000 doses available from next week, and vaccination centres will now start inviting patients to come and get the jab.

Priority groups for immunisation have already been identified, starting with care home residents, the over-80s, and health and care workers.
The Government's vaccine strategy has shifted in light of the announcement.
The Medicines and Healthcare products Regulatory Agency (MHRA) has authorised two full doses of the Oxford vaccine, with the second dose to be given four to 12 weeks after the first.

The immunisation campaign will now shift to giving as many people as possible their first dose of vaccine with a second dose following within that period.

When the Pfizer-BioNTech jab rollout began, the aim was to give the second dose after three weeks.

But based on advice from the Joint Committee on Vaccination and Immunisation, the aim now is to give as many vulnerable people some protection from COVID-19, irrespective of the jab they are given.

The Oxford vaccine is easier to store and distribute, as it can be kept at normal fridge temperature unlike the Pfizer-BioNTech jab that has to be kept at -70C.

There is also more confidence about supply as it is UK-made, whereas the Pfizer-BioNTech jab has to be shipped in from Belgium.

Pregnant and breastfeeding women can now take either of the two approved coronavirus vaccines "when the potential benefits outweigh the risks", experts said at an MHRA news conference.

The Pfizer/BioNTech vaccine can also now be administered to people with a wide range of food and medicine allergies, but people allergic to ingredients in the vaccine should not take it.

Dr June Raine, chief executive of the MHRA, told the briefing that "no corners have been cut" in assessing the safety and effectiveness of the Oxford-AstraZeneca jab.
The questions about dosage and effectiveness are said to have been resolved, though details are as yet unpublished.
Trials showed two full doses of the Pfizer-BioNTech jab were 95% effective at preventing infection, while the Oxford-AstraZeneca vaccine showed 62% effectiveness – although even in cases where people were infected, there were no cases of serious illness needing hospital treatment.

Trials of the Oxford-AstraZeneca vaccine also showed that when people were given a half dose then a full dose, effectiveness hit 90%.

But there was not enough clear data to approve the half-dose, full-dose idea.

However, unpublished data suggests that leaving a longer gap between the first and second doses increases the overall effectiveness of the jab – in the sub-group given the vaccine this way it was found to be 70% effective after the first dose.

All the vaccines are expected to be equally effective against the new variants of the virus that have emerged.
It's a strange one this Oxford vaccine. First the trial dosages were botched and greater efficacy was claimed for an experimental dose. Then that claim was scrapped but a similar claim is now being made, in retrospect, for a greater gap between doses. How does this pass the strict safety standards for trials for new vaccines and drugs? Perhaps the mystery will be solved when the full data is published.
Also noteworthy is that the greater efficacy of 70% is claimed for 12 week spacing, yet the approval is for four to 12 week spacing, suggesting the increase in efficacy is not regarded as crucial when set against speed of rollout.
Stop Press: The EU has yet to be convinced about the Oxford vaccine. Pharmaceutical Technology has more.
The European Medicines Authority (EMA) has said that the drug maker AstraZeneca and the University of Oxford's COVID-19 vaccine may not be approved in January next year.

Belgian newspaper Het Nieuwsblad quoted the EMA deputy executive director Noel Wathion as saying: "They have not even filed an application with us yet. Not even enough to warrant a conditional marketing licence.

"We need additional data about the quality of the vaccine. And, after that, the company has to formally apply."
Lest We Forget
We're publishing another brilliant piece today by Sinead Murphy, a philosophy lecturer at Newcastle University. She looks back at the year gone by and concludes that we've lost sight of the difference between life and death – we've redefined life as non-death, forgetting all the things that made life worth living. Here is the opening section about one of the most haunting images from 2020.
It's that time of year when we name the best and worst. Competition is stiff, on one side of the equation at least. How many worsts there have been, each hardly conceivable before it was suddenly real.

But there was a worst of all. In October in Milton Keynes. Two brothers moved to the side of their grieving mother, putting their arms around her shoulders as she sat before the box containing their dead father's remains, only to be reminded by an official from the crematorium that they were not permitted to be within six feet of their mother during the ceremony – as if she had been lowered into the grave as their father was being raised onto the pyre.

It is the simplest of mourning rituals, a consoling arm around the shoulders. A fragment of a ritual, really. And yet it too has been made to retreat before the march of Health and Safety, those twin murderers of the last vestiges of our arts of living and dying.
Worth reading in full.
"I Work For Test and Trace and I'm Making Just One or Two Calls Per Hour"
After our devastating piece from a Test and Trace contact tracer working for one of Serco's sub-contractors back in October, another contact tracer has got in touch to tell us how little she has had to do recently despite the surge in "cases". The following piece is anonymous as contact tracers are required to sign non-disclosure agreements.
When I started working for Test and Trace in May, little did I know I'd end up a 'lockdown sceptic'.
I think readers would be most interested in recent events in the Test and Trace saga. As a previously written article from one of my colleagues from Tier 3 (nothing to do with lockdown Tiers) has already highlighted, the many problems of contact tracing and the antiquated NHS system seem to be more about confusing and harassing the public with incorrect isolation advice, rather than helping them.
I work as a Tier 2 Contact Tracer; my job is to call people who have tested positive, but have failed to complete the online form that is sent to them by text and email to ask about their contacts.
With 40,000+ people now testing positive every day, you would think I would be very busy, but, in fact, I am making just 1.5 calls per hour – most people don't answer the phone, so I can go hours without speaking to anyone. This would lead you to believe that all those positive cases must be completing their online forms, but I think that would be highly unlikely, because I've also worked on Tier 3 calls and it's obvious that people can't be bothered to answer the phone, let alone fill in a lengthy form (which takes about 30 minutes to complete) about all their contacts and activities in the run up to testing positive.
I must question why, on November 24th, Serco employed 500+ more Contact Tracers, when we were so quiet? Did the Government know about the new variant before December and want to be prepared? Does someone in Government have a finger or two in the lucrative Test and Trace programme? Or might a more worrying explanation be that thousands of details of positive cases are being lost in the system somewhere, and not making it on to the call list? The managers don't seem to know what's going on, but it's time to question why billions of pounds are being paid to Serco to employ Contact Tracers, who are only making a handful of calls a day.
In addition to the questions we have over the accuracy of PCR and Lateral flow testing, just where is the data to show that any of this is working? I don't want to talk myself out of a job because, without it, I wouldn't be able to pay the bills, but I'm starting to feel like a fraud.
Woman Arrested For Filming Inside Empty Hospital
A woman has been arrested for filming inside a hospital to show how empty it is. Summit News has the story.
A woman in the UK was arrested by police after she filmed a video inside an almost completely empty hospital and posted it online.

The clip shows the woman walking through virtually empty corridors and filming empty wards at Gloucestershire Royal Hospital.

"This is a disgrace… it is so dead… all the people in our country desperately waiting for treatment, cancer treatment, heart disease, honestly this is making me so angry," she states as she films a row of empty waiting chairs.

The woman expressed shock at how quiet the hospital was, saying she expected there to be "a few more people around, there's absolutely nobody".

According to reports, a 46 year-old woman was subsequently arrested by police for filming the video and has been charged on suspicion of a public order offence.

"The woman has been bailed to return to police on January 21st, with conditions that she cannot enter any NHS premises or the grounds of any such premises, unless in the case of an emergency or to attend a pre-arranged NHS appointment," said a statement by Gloucestershire Police.
UPDATE: A reader whose wife works in the hospital has got in touch to say the area filmed is always empty on a Sunday as it is a "Monday to Friday" area which is nothing to do with Covid – a Physiotherapy outpatients unit or similar.
An NHS Consultant Surgeon Writes…
A consultant surgeon at an NHS trust in the North East has got in touch to say he agrees with yesterday's analysis by Lockdown Sceptics's resident Doctor that this winter is little different to last winter, at least in his hospital.
ITU at the moment is full (10 Covid, six non-Covid). That said, this is not necessarily unusual for this time of the year. ITU was full last year and in previous years.

Daily Covid admissions and discharge rates are pretty much on par (between 10 to 15 in both directions), but Covid inpatients are rising and now occupy 50% of the acute beds.

Of 194 Covid patients, 10 are in ICU and ventilated, 10 on high pressure masks (non-invasive ventilation), and 20 to 30 on oxygen on the wards. The rest are ambulant and don't require particular care. They either cannot be discharged back to nursing homes as they still test positive, don't want to go back home for fear of infecting someone else, have social reasons for wanting to stay in hospital, or have been given an in-hospital diagnosis of Covid and don't want to leave in case they develop respiratory problems, i.e. they came in for something else but have subsequently tested positive while in hospital. Essentially, the bulk of in-hospital beds occupied by "Covid" patients are not there out of medical necessity or a requirement for acute care. They are in hospital due to other factors.

Now this is not necessarily something novel. It happens all the time. Not all patients who are admitted to hospital need to be admitted or need to stay for the length of time they are inpatients for. This is a routine problem, particularly in winter. But the staff are gradually being ground down, both psychologically due to the heightened perception of crisis and physically as more and more staff are self-isolating, catching Covid, etc. In addition, this year a letter was sent to 140ish staff as they were deemed high risk and told to self-isolate. This has exacerbated the staffing problem.

Some of the factors mentioned – such as social care aspects preventing discharge and the lack of care home beds – are chronic issues and unrelated to Covid (we get this every year and it is worse during the winter months). But Covid has added another layer of complexity, leading to "bed blocking". As your doctor rightly points out, ICU and non-invasive ventilation or oxygen requirements are par for the course and no worse than at the real peak in April.

During the initial spike in April/May, "bed blocking" did not happen as patients were sent back to nursing homes without tests, patients were encouraged to go home and self-isolate, hospitals were generally emptied and much activity had stopped. We also had a lot less nosocomial (hospital acquired) Covid.

I don't have an explanation as to why hospital acquired infections have increased a lot, as in up to 30% of Covid inpatients at the time of writing. (Thirty per cent of those are said to be "asymptomatic", but that is another story). But when half the beds are presumably filled with patients who have Covid, this must increase the viral load in the building. That is however an assumption for which I have no proof.
Stop Press: James Melville has produced a great Twitter thread comparing our current NHS crisis with previous years. Turns out, a winter NHS "crisis" is an annual event.
I Remember, I Remember (Updated)
A poem by Lockdown Sceptics reader Adam March.
I remember, I remember,
Once living in a place
Where I could do my weekly shop
Without a covered face
And even share a greeting
With a handshake or a hug
Or have a conversation
With my mates down at the pub.
I remember, I remember,
Those Yuletides and New Years
That glowed with joy and merriment
And laughter – without Tiers.
We'd mingle free of test-and-trace
Recording where we've been
And see our ageing loved ones
With no window in-between.
I remember, I remember,
How all our leaders lied
And threatened us, and bullied us,
To keep us all inside.
And if we keep complying
Out of ignorance and fear
We'll have no more than memories
Of all we once held dear.
Let's Hear It For The Disruptors
We're publishing a good piece today by a dairy farmer and former sales director in the food sector who has gone on a journey that's probably typical of many of the people who end up reading Lockdown Sceptics. Here's an excerpt.
When the pandemic started, I tuned in religiously to the daily Government briefings, I stuck to the lockdown rules and I logged on to Worldometer and FT Coronavirus websites. But I lost heart as the Government and SAGE released increasingly implausible forecasts and the daily briefings became an utterly pointless exercise in ritual humiliation of the hapless Matt Hancock. Why were the BBC's Laura Kuenssberg and Sky's Beth Rigby obsessing about tactical failings over PPE and contact tracing without challenging the overarching strategy? Hugh Grant, in the days when he was writing for Horse and Hound, would have provided more insight. The Government were being allowed to implement policy without showing their workings. They produced neither analysis of the impact of their interventions nor of the appalling human and economic consequences of lockdown's collateral damage. I started looking elsewhere.

Freddie Sayer's fascinating interview with Johan Giesecke (from 1995-2005 the State Epidemiologist for Sweden) on Unherd ("pushing back against the herd mentality" NB not herd immunity) was my first off-piste experience and it gave me a taste for fresh powder. The Spectator's James Delingpole introduced me to Dr Mike Yeadon in his Delingpod, and Toby Young created an outlet for alternative views in the form of this blog. On talkRADIO, Julia Hartley-Brewer, Mike Graham and Dan Wooton gave doubters, including the irrepressible Peter Hitchens, a platform on the airwaves. As a centrist Remainer, these were unexpected bedfellows. My friend, super intelligent and early obsessive, Brian, shared data, video clips and articles. I learnt about SOAs, FPRs and ASMRs; I swotted up on Gompertz curves and "dry tinder"; and… I ventured on to Twitter.

I struck early gold with David Paton (@cricketwyvern). Professor of Industrial Economics at the University of Nottingham, Paton was the first person to re-state deaths by the date they occurred rather than when they were reported – this made a huge difference to the shape of the curves and our understanding of the path of the virus. It was Paton's analysis that clearly showed that placing Liverpool, Nottingham, Manchester and other northern towns in tiers in October/November was not responsible for the fall in hospital cases and deaths. I check his numbers every day. I also keep an eye on Pandemics Data Analytics (@PanData19) who provides global in-depth data and graphic analysis, and Dr Clare Craig (@clarecraigpath) of this parish.

But most of my Twitter time goes to Ivor Cummins (@FatEmperor) and Joel Smalley (@RealJoelSmalley). Smalley is a data scientist specialising in multivariate time-series and stochastic analysis; whatever that is, he is brilliant at turning complicated data into clear and intelligible information and it is often his data that Cummins uses. If you do only one thing after reading this article, look at this slide on Smalley's pinned tweet, which overlays Government interventions against Covid deaths.
Worth reading in full.
Theme Tunes Suggested by Readers
Nine today: "I'll Break Out Again Tonight" by Willie Nelson, "Worst Year Of My Life" by Wild Swans, "Never To Be Forgotten Kinda Year" by Dan Bern, "There Ain't Gonna Be No Party" by Ronnie Fields, "Tell Me When It's Over" by The Dream Syndicate, "Something Must Break" by Joy Division, "You can't do that" by the Beatles, "I'm going slightly mad" by Queen and "Welcome to my nightmare" by Alice Cooper.
Love in the Time of Covid
We have created some Lockdown Sceptics Forums, including a dating forum called "Love in a Covid Climate" that has attracted a bit of attention. We have a team of moderators in place to remove spam and deal with the trolls, but sometimes it takes a little while so please bear with us. You have to register to use the Forums as well as post comments below the line, but that should just be a one-time thing. Any problems, email the Lockdown Sceptics webmaster Ian Rons here.
Sharing Stories
Some of you have asked how to link to particular stories on Lockdown Sceptics so you can share it. To do that, click on the headline of a particular story and a link symbol will appear on the right-hand side of the headline. Click on the link and the URL of your page will switch to the URL of that particular story. You can then copy that URL and either email it to your friends or post it on social media. Please do share the stories.
Social Media Accounts
You can follow Lockdown Sceptics on our social media accounts which are updated throughout the day. To follow us on Facebook, click here; to follow us on Twitter, click here; to follow us on Instagram, click here; to follow us on Parler, click here; and to follow us on MeWe, click here.
Woke Gobbledegook
We've decided to create a permanent slot down here for woke gobbledegook. Today, an entire glossary, courtesy of Victor Davis Hanson in National Review. Here's a taste.
"Cultural appropriation." This adjective-noun phrase must include contextualisation to be an effective tool in the anti-racism effort.

It does not mean, as the ignorant may infer from its dictionary entries, merely "the adoption of an element or elements of one culture or identity by members of another culture or identity."

Asian Americans do not appropriate "white" or "European" culture by ballet dancing or playing the violin; "whites" or "Europeans" surely do appropriate Asian culture by using non-Asian actors in Japanese kabuki dance-drama.

For non-African Americans, dreadlocks or playing jazz are cultural appropriations; dying darker hair blond is not. A black opera soprano is hardly a cultural appropriationist. Wearing a poncho, if one is a non-Mexican-American citizen, is cultural theft; a Mexican-American citizen wearing a tuxedo is not.

Only a trained cultural appropriationist can determine such felonies through a variety of benchmarks. Usually the crime is defined as appropriation by a victimising majority from a victimised minority. Acceptable appropriation is a victimised minority appropriating from a victimising majority. A secondary exegesis would add that only the theft of the valuable culture of the minority is a felony, while the occasional use of the dross of the majority is not.

"Diversity." This term does not include false-consciousness efforts to vary representation by class backgrounds, ideologies, age, or politics. In current Wokespeak, it instead refers mostly to race and sex (see "Race, class, and gender"), or in practical terms, a generic 30% of the population self-identified as non-white – or even 70% if inclusive of non-male non-whites.

"Diversity" has relegated "affirmative action" – the older white/black binary that called for reparatory "action" to redress centuries of slavery, Jim Crow, and institutionalized prejudice against African Americans – to the Wokespoke dustbin.

"Diversity" avoids the complications arising out of past actionable grievances, or worries about the overrepresentation or underrepresentation of particular tribes, or the class or wealth of the victimised non-white.

The recalibrated racially and ethnically victimised have grown from 12% to 30% of the population and need not worry whether they might lose advantageous classifications, should their income and net worth approximate or exceed that of the majority oppressive class.
Worth reading in full.
Stop Press: At Lockdown Sceptics we have been worried for some time about the lack of certain kinds of expertise on SAGE. But our minds have been put at ease by the discovery that Professor Iyiola Solanke of Leeds University is a member of SPI-B (Independent Scientific Pandemic Influenza Group on Behaviours). Professor Solanke specialises in research into race and racism, anti-discrimination law and intersectional discrimination.
"Mask Exempt" Lanyards
We've created a one-stop shop down here for people who want to buy (or make) a "Mask Exempt" lanyard/card. You can print out and laminate a fairly standard one for free here and it has the advantage of not explicitly claiming you have a disability. But if you have no qualms about that (or you are disabled), you can buy a lanyard from Amazon saying you do have a disability/medical exemption here (takes a while to arrive). The Government has instructions on how to download an official "Mask Exempt" notice to put on your phone here. You can get a "Hidden Disability" tag from ebay here and an "exempt" card with lanyard for just £1.99 from Etsy here. And, finally, if you feel obliged to wear a mask but want to signal your disapproval of having to do so, you can get a "sexy world" mask with the Swedish flag on it here.
Don't forget to sign the petition on the UK Government's petitions website calling for an end to mandatory face masks in shops here.
A reader has started a website that contains some useful guidance about how you can claim legal exemption. Another reader has created an Android app which displays "I am exempt from wearing a face mask" on your phone. Only 99p, and he's even said he'll donate half the money to Lockdown Sceptics, so everyone wins.
If you're a shop owner and you want to let your customers know you will not be insisting on face masks or asking them what their reasons for exemption are, you can download a friendly sign to stick in your window here.
And here's an excellent piece about the ineffectiveness of masks by a Roger W. Koops, who has a doctorate in organic chemistry. See also the Swiss Doctor's thorough review of the scientific evidence here.
The Great Barrington Declaration
The Great Barrington Declaration, a petition started by Professor Martin Kulldorff, Professor Sunetra Gupta and Professor Jay Bhattacharya calling for a strategy of "Focused Protection" (protect the elderly and the vulnerable and let everyone else get on with life), was launched in October and the lockdown zealots have been doing their best to discredit it ever since. If you googled it a week after launch, the top hits were three smear pieces from the Guardian, including: "Herd immunity letter signed by fake experts including 'Dr Johnny Bananas'." (Freddie Sayers at UnHerd warned us about this the day before it appeared.) On the bright side, Google UK has stopped shadow banning it, so the actual Declaration now tops the search results – and Toby's Spectator piece about the attempt to suppress it is among the top hits – although discussion of it has been censored by Reddit. The reason the zealots hate it, of course, is that it gives the lie to their claim that "the science" only supports their strategy. These three scientists are every bit as eminent – more eminent – than the pro-lockdown fanatics so expect no let up in the attacks. (Wikipedia has also done a smear job.)
You can find it here. Please sign it. Now over three quarters of a million signatures.
Update: The authors of the GBD have expanded the FAQs to deal with some of the arguments and smears that have been made against their proposal. Worth reading in full.
Update 2: Many of the signatories of the Great Barrington Declaration are involved with new UK anti-lockdown campaign Recovery. Find out more and join here.
Update 3: You can watch Sunetra Gupta set out the case for "Focused Protection" here and Jay Bhattacharya make it here.
Update 4: The three GBD authors plus Prof Carl Heneghan of CEBM have launched a new website collateralglobal.org, "a global repository for research into the collateral effects of the COVID-19 lockdown measures". Follow Collateral Global on Twitter here. Sign up to the newsletter here.
Judicial Reviews Against the Government
There are now so many legal cases being brought against the Government and its ministers we thought we'd include them all in one place down here.
The Simon Dolan case has now reached the end of the road.
The current lead case is the Robin Tilbrook case which challenges whether the Lockdown Regulations are constitutional. You can read about that and contribute here.
Then there's John's Campaign which is focused specifically on care homes. Find out more about that here.
There's the GoodLawProject and Runnymede Trust's Judicial Review of the Government's award of lucrative PPE contracts to various private companies. You can find out more about that here and contribute to the crowdfunder here.
And last but not least there was the Free Speech Union's challenge to Ofcom over its 'coronavirus guidance'. A High Court judge refused permission for the FSU's judicial review on December 9th and the FSU has decided not to appeal the decision because Ofcom has conceded most of the points it was making. Check here for details.
Samaritans

If you are struggling to cope, please call Samaritans for free on 116 123 (UK and ROI), email jo@samaritans.org or visit the Samaritans website to find details of your nearest branch. Samaritans is available round the clock, every single day of the year, providing a safe place for anyone struggling to cope, whoever they are, however they feel, whatever life has done to them.
Shameless Begging Bit
Thanks as always to those of you who made a donation in the past 24 hours to pay for the upkeep of this site. Doing these daily updates is hard work (although we have help from lots of people, mainly in the form of readers sending us stories and links). If you feel like donating, please click here. And if you want to flag up any stories or links we should include in future updates, email us here. (Don't assume we'll pick them up in the comments.)
And Finally…
We thought we'd publish a page from Google Analytics showing the steadily rising traffic that Lockdown Sceptics has been attracting since its launch. The early peak in May was due to Mike Hearn's first Code Review of Ferguson's model, but we surpassed that in September and peaked for a second time in October, thanks largely to Mike Yeadon's first pieces for the site. In total, Lockdown Sceptics has had 8,834,733 pageviews since its launch eight months ago. Not too shabby.