Happy Christmas
For the past three days we've published a pared down version of Lockdown Sceptics so we can have a bit of time off over Christmas. Cartoonist Bob Moran has very kindly given us three original cartoons which we're running on consecutive days.
Happy Christmas to all our readers. Thanks for all your links, stories and suggestions, as well as your comments below the line and in the forums. Lockdown Sceptics is a collaboration between our small team, the writers who contribute original material, and the readers who post comments or send emails to us at lockdownsceptics@gmail.com. To date, we've had over 21,000 emails and we do our best to read them all.
Back in April, when I set up this blog, I imagined I'd be signing off about now. Turns out, that was naive. God knows when this madness will end, but at least there are some comforts in this digital camaraderie. Readers often get in touch to say Lockdown Sceptics has kept them sane. The feeling's mutual.
Neil Ferguson: I was inspired by Communist China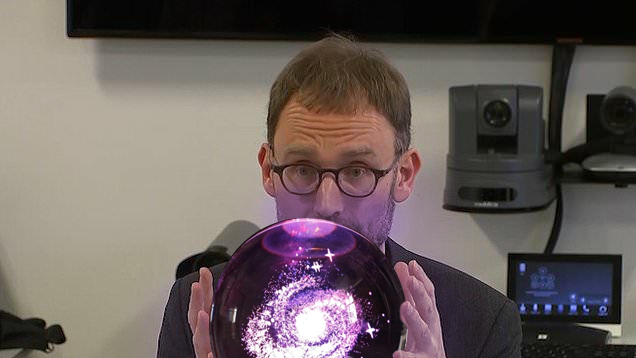 Professor Lockdown gave an interview to yesterday's Times in which he revealed that China's lockdowns in January inspired him to push for more draconian measures in the UK than he had initially thought possible. Freddie Sayers in UnHerd has more.
Professor Neil Ferguson has given an extraordinary interview to Tom Whipple at The Times, in which he confirms the degree to which he believes that imitating China's lockdown policies at the start of 2020 changed the parameters of what Western societies consider acceptable.

"I think people's sense of what is possible in terms of control changed quite dramatically between January and March," Professor Ferguson says. When SAGE observed the "innovative intervention" out of China, of locking entire communities down and not permitting them to leave their homes, they initially presumed it would not be an available option in a liberal Western democracy: "It's a communist one party state, we said. We couldn't get away with it in Europe, we thought… and then Italy did it. And we realised we could."

He almost seems at pains to emphasise the Chinese derivation of the lockdown concept, returning to it later in the interview:

"These days, lockdown feels inevitable. It was, he reminds me, anything but. 'If China had not done it,' he says, 'the year would have been very different.'"

To those people who, still now, object to lockdowns on civil liberties principles, this will be a chilling reminder of the centrality of the authoritarian Chinese model in influencing global policy in this historic year.
When lockdown critics like Dan Hannan claimed that the lockdown policies of Western governments were inspired by China's illiberal response he was accused of political point-scoring. So it's good to have it from the horse's mouth.
Stop Press: A joint investigation by the New York Times and Politico has revealed the extent of China's efforts to censor social media at the beginning of the pandemic, hoping to conceal its role in triggering the global crisis. Were the architects of the West's lockdowns inspired by that policy too?
Stop Press 2: We're publishing an original piece today entitled "When Did Scientists Turn Into Lobbyists?" about the 'open letter' that circulated in mid-March, supposedly by scientists (but mainly signed by mathematicians), urging the Government to go for a full lockdown. The author is an academic scientist who doesn't want his name to be published.
Another Dodgy PCR Test Result
We get a lot of these stories at Lockdown Sceptics. As this reader says, whether you get a positive or a negative result from a PCR test is a bit of a coin toss.
Over Christmas, a family friend told me that he had recently been offered two tests – one for himself and one for his severely disabled son.

The son will not brush his own teeth without a fight, let alone accept a nasal swab, so our friend decided to take both tests himself. He took one test immediately after the other, and sent the tests off under the separate names.

Can you guess the results? One test was negative and the other test was positive! A 50:50 split from the same sample. Go figure.

Neither party had shown any symptoms of course. The son required a negative result to be allowed back into his special care facility after the holidays. Worryingly, it was 'his' test that was positive.

Our friend cannot work full time and/or look after his son 24/7 without specialist support, which has now been totally withdrawn for two weeks.

Not only is this PCR test completely arbitrary (it's essentially a coin toss), it is actively putting vulnerable lives at risk.
We Fought the Law and the Law… Didn't Win
A heart-warming Christmas story from a reader about how he and his family managed to celebrate in spite of all the restrictions.
Despite the insanity we managed to have a fairly normal Christmas with our family, who live 180 miles away, simply by ignoring all of it. We loaded up the car on Wednesday with dogs, presents and luggage and set out from our Welsh detention camp to my brother-in-law's house in Suffolk. Once there we had dinner with them and their friends, spent Christmas Eve at our niece's house and spent Christmas Day with the entire extended family. Meanwhile Suffolk was placed into Tier 4 but we returned home on Boxing Day with no sign of the police trying to enforce non-existent borders. I wonder if we are actually winning?
Stop Press: This reader's behaviour was quite unusual. According to a Daily Mail poll, 85% of Britons complied with the rules.
Round-up
Theme Tunes Suggested by Readers
Just two today: "War on Freedom" by Killing Joke and "I Think I'll Just Stay Here and Drink" by Merle Haggard.
Love in the Time of Covid
We have created some Lockdown Sceptics Forums, including a dating forum called "Love in a Covid Climate" that has attracted a bit of attention. We have a team of moderators in place to remove spam and deal with the trolls, but sometimes it takes a little while so please bear with us. You have to register to use the Forums, but that should just be a one-time thing. Any problems, email the Lockdown Sceptics webmaster Ian Rons here.
Sharing Stories
Some of you have asked how to link to particular stories on Lockdown Sceptics so you can share it. To do that, click on the headline of a particular story and a link symbol will appear on the right-hand side of the headline. Click on the link and the URL of your page will switch to the URL of that particular story. You can then copy that URL and either email it to your friends or post it on social media. Please do share the stories.
Social Media Accounts
You can follow Lockdown Sceptics on our social media accounts which are updated throughout the day. To follow us on Facebook, click here; to follow us on Twitter, click here; to follow us on Instagram, click here; to follow us on Parler, click here; and to follow us on MeWe, click here.
Woke Gobbledegook
We've decided to create a permanent slot down here for woke gobbledegook. Today, we bring you the 'Wokies' – the 10 most egregious examples of corporations pandering to identity politics. Not our idea, but RT's. Here are numbers 10, nine and eight.
10. Boeing

Perhaps attempting to distract from the revelation that management knew about the shortcomings in the 737 MAX's onboard computer that killed hundreds of passengers in two crashes within six months, Boeing was quick to embark on an internal witch hunt as Black Lives Matter took over the sociopolitical discourse this summer, wielding the big stick of cancel culture against its own employees. Communications chief Niel Golightly resigned after just six months with the company over a 33 year-old article he'd written arguing against women serving in the military. While he claimed the piece no longer reflected his views, it was nevertheless "embarrassingly wrong and offensive", Golightly said – to applause from the CEO, who boasted about the company's "unrelenting commitment to diversity and inclusion in all its dimensions".

Boeing's planes may still be horrifically unsafe, but at least doomed passengers can die content that the airplane manufacturer has "zero tolerance for bigotry of any kind".

9. SAS

Not to be outdone by the Americans, top Scandinavian airline SAS let its customers know in February that "nothing is truly Scandinavian". Releasing a commercial claiming that cultural touchstones from Norway, Sweden and Denmark had actually come from elsewhere and declaring those countries' residents were "no better than our Viking ancestors" in terms of (metaphorical) pillaging, the company seemed surprised when Scandinavians didn't take kindly to being told they had no culture of their own. SAS ultimately removed the spot – though not before blaming the backlash on "right-wingers" and "hate groups".

8. Penguin Random House

Publishing giant Penguin Random House in partnership with Barnes & Noble planned to celebrate Black History Month in February by changing the races of iconic literary characters for 12 re-released editions of young adult classics – confusing those they were trying to pander to (who asked why the publisher hadn't just featured works written by actual black authors) and alienating others with the cheap stunt. At the eleventh hour, the "culturally diverse" book launch was shelved.
Worth reading in full.
Stop Press: Lewis Hamilton credits the "inspiration" provided by Black Lives Matter for his seventh Grand Prix win. I wonder how much of his £210 million fortune Hamilton will be allowed to keep if the "trained Marxists" who run BLM ever succeed in overthrowing the capitalist system?
Stop Press 2: Watch Tucker Carlson's interview with Heather Mac Donald about how identity politics has destroyed the state of California.
"Mask Exempt" Lanyards
We've created a one-stop shop down here for people who want to buy (or make) a "Mask Exempt" lanyard/card. You can print out and laminate a fairly standard one for free here and it has the advantage of not explicitly claiming you have a disability. But if you have no qualms about that (or you are disabled), you can buy a lanyard from Amazon saying you do have a disability/medical exemption here (takes a while to arrive). The Government has instructions on how to download an official "Mask Exempt" notice to put on your phone here. You can get a "Hidden Disability" tag from ebay here and an "exempt" card with lanyard for just £1.99 from Etsy here. And, finally, if you feel obliged to wear a mask but want to signal your disapproval of having to do so, you can get a "sexy world" mask with the Swedish flag on it here.
Don't forget to sign the petition on the UK Government's petitions website calling for an end to mandatory face masks in shops here.
A reader has started a website that contains some useful guidance about how you can claim legal exemption. Another reader has created an Android app which displays "I am exempt from wearing a face mask" on your phone. Only 99p, and he's even said he'll donate half the money to Lockdown Sceptics, so everyone wins.
If you're a shop owner and you want to let your customers know you will not be insisting on face masks or asking them what their reasons for exemption are, you can download a friendly sign to stick in your window here.
And here's an excellent piece about the ineffectiveness of masks by a Roger W. Koops, who has a doctorate in organic chemistry. See also the Swiss Doctor's thorough review of the scientific evidence here.
Stop Press: Austria's constitutional court has ruled that compulsory mask wearing in schools is illegal, according to Agence France-Presse.
Stop Press 2: Baroness Nicholson tweeted a great video in which portraits of various famous Britons have been adapted so they're all wearing masks. Not pretty.
The Great Barrington Declaration
The Great Barrington Declaration, a petition started by Professor Martin Kulldorff, Professor Sunetra Gupta and Professor Jay Bhattacharya calling for a strategy of "Focused Protection" (protect the elderly and the vulnerable and let everyone else get on with life), was launched in October and the lockdown zealots have been doing their best to discredit it ever since. If you googled it a week after launch, the top hits were three smear pieces from the Guardian, including: "Herd immunity letter signed by fake experts including 'Dr Johnny Bananas'." (Freddie Sayers at UnHerd warned us about this the day before it appeared.) On the bright side, Google UK has stopped shadow banning it, so the actual Declaration now tops the search results – and Toby's Spectator piece about the attempt to suppress it is among the top hits – although discussion of it has been censored by Reddit. The reason the zealots hate it, of course, is that it gives the lie to their claim that "the science" only supports their strategy. These three scientists are every bit as eminent – more eminent – than the pro-lockdown fanatics so expect no let up in the attacks. (Wikipedia has also done a smear job.)
You can find it here. Please sign it. Now over three quarters of a million signatures.
Update: The authors of the GBD have expanded the FAQs to deal with some of the arguments and smears that have been made against their proposal. Worth reading in full.
Update 2: Many of the signatories of the Great Barrington Declaration are involved with new UK anti-lockdown campaign Recovery. Find out more and join here.
Update 3: You can watch Sunetra Gupta set out the case for "Focused Protection" here and Jay Bhattacharya make it here.
Update 4: The three GBD authors plus Prof Carl Heneghan of CEBM have launched a new website collateralglobal.org, "a global repository for research into the collateral effects of the COVID-19 lockdown measures". Follow Collateral Global on Twitter here.
Judicial Reviews Against the Government
There are now so many JRs being brought against the Government and its ministers, we thought we'd include them all in one place down here.
First, there's the Simon Dolan case. You can see all the latest updates and contribute to that cause here. Alas, he's now reached the end of the road, with the Supreme Court's refusal to hear his appeal. Dolan has no regrets. "We forced SAGE to produce its minutes, got the Government to concede it had not lawfully shut schools, and lit the fire on scrutinizing data and information," he says. "We also believe our findings and evidence, while not considered properly by the judges, will be of use in the inevitable public inquires which will follow and will help history judge the PM, Matt Hancock and their advisers in the light that they deserve."
Then there's the Robin Tilbrook case. You can read about that and contribute here.
Then there's John's Campaign which is focused specifically on care homes. Find out more about that here.
There's the GoodLawProject's Judicial Review of the Government's award of lucrative PPE contracts to various private companies. You can find out more about that here and contribute to the crowdfunder here.
The Night Time Industries Association has instructed lawyers to JR any further restrictions on restaurants, pubs and bars.
And last but not least there's the Free Speech Union's challenge to Ofcom over its 'coronavirus guidance'. A High Court judge refused permission for the FSU's judicial review in December and the FSU has decided not to appeal the decision because Ofcom has conceded most of the points it was making. Check here for details.
Samaritans

If you are struggling to cope, please call Samaritans for free on 116 123 (UK and ROI), email jo@samaritans.org or visit the Samaritans website to find details of your nearest branch. Samaritans is available round the clock, every single day of the year, providing a safe place for anyone struggling to cope, whoever they are, however they feel, whatever life has done to them.
Quotation Corner
We know they are lying. They know they are lying, They know that we know they are lying. We know that they know that we know they are lying. And still they continue to lie.

Alexander Solzhenitsyn
It's easier to fool people than to convince them that they have been fooled.

Mark Twain
Men, it has been well said, think in herds; it will be seen that they go mad in herds, while they only recover their senses slowly, one by one.

Charles Mackay
They who would give up essential liberty to purchase a little temporary safety, deserve neither liberty nor safety.

Benjamin Franklin
To do evil a human being must first of all believe that what he's doing is good, or else that it's a well-considered act in conformity with natural law. Fortunately, it is in the nature of the human being to seek a justification for his actions…

Ideology – that is what gives the evildoing its long-sought justification and gives the evildoer the necessary steadfastness and determination.

Alexander Solzhenitsyn
No lesson seems to be so deeply inculcated by the experience of life as that you never should trust experts. If you believe the doctors, nothing is wholesome: if you believe the theologians, nothing is innocent: if you believe the soldiers, nothing is safe. They all require to have their strong wine diluted by a very large admixture of insipid common sense.

Robert Gascoyne-Cecil, 3rd Marquess of Salisbury
Nothing would be more fatal than for the Government of States to get into the hands of experts. Expert knowledge is limited knowledge and the unlimited ignorance of the plain man, who knows where it hurts, is a safer guide than any rigorous direction of a specialist.

Sir Winston Churchill
If it disagrees with experiment, it's wrong. In that simple statement is the key to science.

Richard Feynman
Of all tyrannies, a tyranny sincerely exercised for the good of its victims may be the most oppressive. It would be better to live under robber barons than under omnipotent moral busybodies. The robber baron's cruelty may sometimes sleep, his cupidity may at some point be satiated; but those who torment us for our own good will torment us without end for they do so with the approval of their own conscience.

C.S. Lewis
The welfare of humanity is always the alibi of tyrants.

Albert Camus
We've arranged a global civilization in which most crucial elements profoundly depend on science and technology. We have also arranged things so that almost no one understands science and technology. This is a prescription for disaster. We might get away with it for a while, but sooner or later this combustible mixture of ignorance and power is going to blow up in our faces.

Carl Sagan
Political language – and with variations this is true of all political parties, from Conservatives to Anarchists – is designed to make lies sound truthful and murder respectable, and to give an appearance of solidity to pure wind.

George Orwell
The object of life is not to be on the side of the majority, but to escape finding oneself in the ranks of the insane.

Marcus Aurelius
Necessity is the plea for every restriction of human freedom. It is the argument of tyrants; it is the creed of slaves.

William Pitt the Younger
If you tell a lie big enough and keep repeating it, people will eventually come to believe it. The lie can be maintained only for such time as the State can shield the people from the political, economic and/or military consequences of the lie. It thus becomes vitally important for the State to use all of its powers to repress dissent, for the truth is the mortal enemy of the lie, and thus by extension, the truth is the greatest enemy of the State.

Joseph Goebbels (attributed)
The whole aim of practical politics is to keep the populace alarmed (and hence clamorous to be led to safety) by menacing it with an endless series of hobgoblins, most of them imaginary.

H.L. Mencken
I have always strenuously supported the right of every man to his own opinion, however different that opinion might be to mine. He who denies to another this right, makes a slave of himself to his present opinion, because he precludes himself the right of changing it.

Thomas Paine
In every age the men who want us under their thumb, if they have any sense, will put forward the particular pretension which the hopes and fears of that age render most potent… It has been magic, it has been Christianity. Now it will certainly be science… Let us not be deceived by phrases about "Man taking charge of his own destiny." All that can really happen is that some men will take charge of the destiny of others.

C.S. Lewis
Shameless Begging Bit
Thanks as always to those of you who made a donation in the past 24 hours to pay for the upkeep of this site. Doing these daily updates is hard work (although we have help from lots of people, mainly in the form of readers sending us stories and links). If you feel like donating, please click here. And if you want to flag up any stories or links we should include in future updates, email us here. (Don't assume we'll pick them up in the comments.)
And Finally…