Happy Christmas!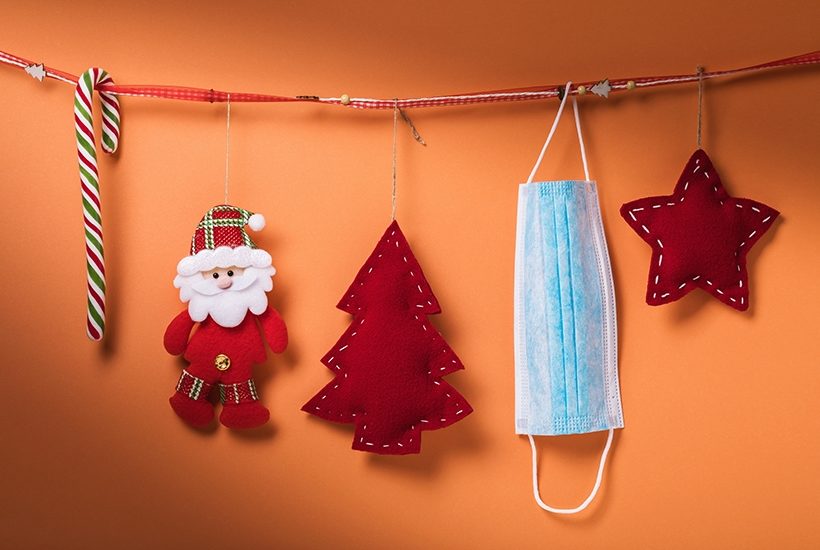 For the next three days – starting tomorrow – I'll be publishing a pared down version of Lockdown Sceptics so I can have a bit of time off over Christmas. Cartoonist Bob Moran has very kindly given me three original cartoons which I'm going to run on consecutive days and, below them, I'll include a round-up, as well as an And Finally…, but little else.
Happy Christmas to all our readers. Thanks for all your links, stories and suggestions, as well as your comments below the line and in the forums. Lockdown Sceptics is really a collaboration between our small team, the commenters and the people who email us at lockdownsceptics@gmail.com – like Mitesh B. Karia, who sends us dozens of links to interesting articles every day. To date, we've had over 21,000 emails and we do our best to read every one.
Back in April, when I set up this blog, I imagined I'd be signing off about now. Turns out, that was a bit naive. God knows when this madness will end, but at least there are some comforts in this digital camaraderie. Readers often get in touch to say Lockdown Sceptics has kept them sane. The feeling's mutual.
Oxfordshire, Cambridgeshire, Norfolk and Suffolk join London and Kent in Tier 4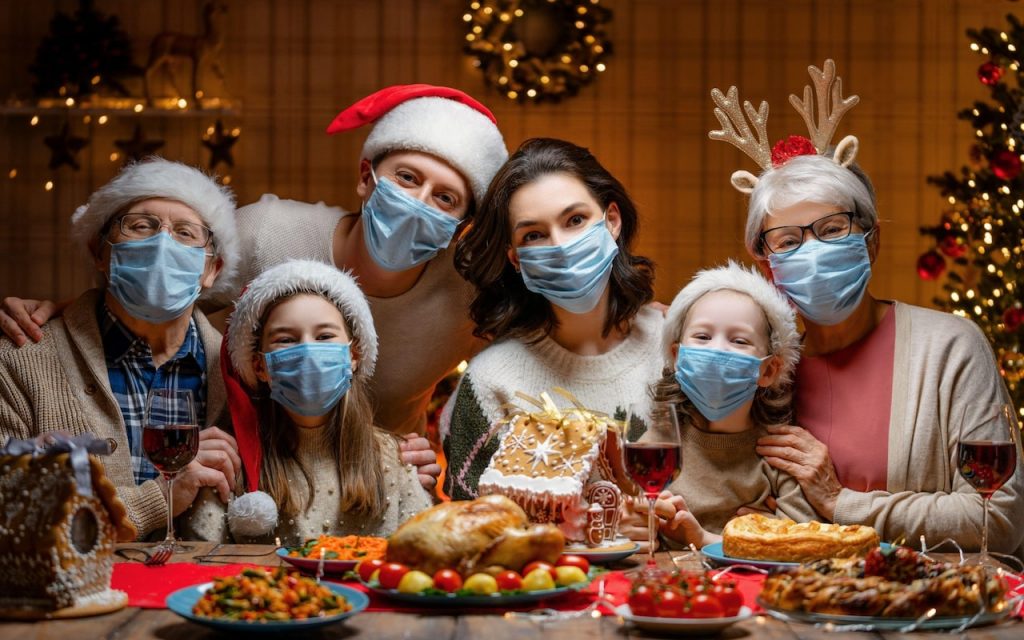 In a last-minute Christmas gift, Matt Hancock announced yesterday that West Sussex and those parts of East Sussex, Essex, Surrey and Hampshire not already in the top tier will enter Tier 4 from one minute after midnight on Boxing Day, along with Oxfordshire, Norfolk, Suffolk and Cambridgeshire. That's 24 million people in total – 43% of England's population. Not that other parts of the country have got off scot free. MailOnline has more.
Bristol, Gloucestershire, Somerset, Swindon, the Isle of Wight, the New Forest and Northamptonshire will go from Tier 2 to Tier 3, as will Cheshire and Warrington.

And Cornwall and Herefordshire will enter Tier 2, meaning only the Isles of Scilly remains in the lowest Tier 1.

An extra 50,000 business premises, including non-essential retailers, hairdressers and gyms, will be forced to close, according to new data from real estate adviser Altus Group.

A total of 168,448 businesses are already closed in Tier 4 areas, according to the data.

Additionally, a second new strain linked to South African arrivals has been identified in the UK, and Mr Hancock said all flights from the nation had been halted.

However, there are fears that a new nationwide lockdown for England is inevitable in January – when children are due to return to school.
In spite of these increased restrictions, a third national lockdown in the New Year looks all but inevitable, with various SAGE members lobbying the Government via the media with that object in mind.
SAGE experts have repeated their calls for tougher action, with behavioural psychologist Professor Robert West warning the Government's current curbs were unlikely to contain the spread of Covid.

He argued the UK needed to bolster social distancing rules and build a test, travel, isolate and support programme similar to ones used in East Asia.

And the Mail understands that Chief Medical Officer Chris Whitty has warned the Prime Minister that the number of patients in hospital with coronavirus is on course to match the April peak by New Year's Eve – and will continue increasing in January.

Downing Street yesterday tried to play down suggestions that a third national lockdown was imminent, but Sir Patrick said the new strain, which is thought to spread up to 70% more easily, was already present 'around the country'.
Worth reading in full.
More Evidence Lockdowns Don't Work
According to an end-of-year report by Neil Ferguson et al, introducing the first national lockdown a week earlier than March 23rd would have saved 21,000 lives. But would it? As we've documented many times on Lockdown Sceptics, the evidence that lockdowns significantly reduce virus transmission – or mortality – is threadbare at best. Which makes the Government's strategy of constantly ratcheting up restrictions rather nonsensical.
I'll give three examples to illustrate the point.
First, let's look at the rise and fall in daily cases in North and South Dakota. Both states have imposed some of the least severe restrictions in the US, according to the Blavatnik School of Government's stringency index. Yet in both states, daily cases have begun to decline organically as we head towards Christmas.
Next up is Switzerland, which has imposed fewer restrictions in 2020 than anywhere else in Europe, save for Sweden and Belarus.
The Swiss Doctor has provided a summary of this year's mortality data in Switzerland compared to previous years and the overall picture suggests it has fared a good deal better than most of its European neighbours.
The 2020 annual all-cause mortality rate of just under 0.86% was last reached during the flu and heat year of 2003 and the flu year of 2000. The median age of corona deaths in Switzerland is 86 years, that of hospitalized patients 74 years. Approximately 50% of the deaths occurred in nursing homes, which comprise 1% of the population. In the age group below 65 years, no excess mortality is apparent – in contrast to severe flu outbreaks.
As for Switzerland's 'second wave', daily cases are declining in spite of minimal restrictions. For instance, restaurants and bars, as well as sports, cultural and leisure facilities, were only closed on December 22nd.
Finally, there's Spain. Admittedly, Spain imposed some of the most severe restrictions in the spring, but the Spanish Government has been much more lackadaisical this winter. Its current restrictions resemble those of a Tier 1 area. Yet in spite of this, daily cases have declined in Spain, too. (Although, there has been an uptick in the last week or so.)
In short, daily cases in all three regions have begun to decline quite naturally in spite of the relatively modest social distancing measures in place.
Stop Press: The staff of the American Institute for Economic Research have pulled together a compilation of the best studies showing how ineffective lockdowns are. Viewers of Ivor Cummins' YouTube videos will be familiar with most of them, but it's useful to have them all in one place.
Canaries in the Mine: Seasonal Peaks
Today, we're publishing the latest instalment in the ongoing series by Dr Rudolph Kalveks, who has a PhD in theoretical physics, in which he uses a simple epidemiological model (an SIR model) to look at Covid mortality across the globe in an attempt to isolate the factors causing deaths to rise and fall. His conclusion is that lockdowns don't have a big impact. Here's an extract:
It is notable that Sweden, which introduced few lockdown restrictions, enjoyed a summer lull followed by a small autumn peak, while other European countries, which implemented many and varying lockdown restrictions during the year, have found themselves faced by larger autumn peaks. The models indicate that the overall susceptibility in Sweden, taking spring and autumn together, may end up relatively low within Europe.

The key question is what has driven the summer lull followed by the autumn peaks in Europe. It is implausible that lockdowns were responsible for the summer lull, since the subsequent tightening of lockdown policies has not prevented the autumn peaks. Is there any plausible mechanism other than the commonplace observation that there is a high level of natural seasonal variation in (the susceptibility to and transmission of) respiratory infections? As Prof. Ioannidis notes, "Seasonality may also play a role in the dissipation of the epidemic wave."

We should recall the findings in the Lancet,1 that even the most draconian (and impractical) combinations of lockdown policies only reduce R to around 65% of its initial R0 value after seven days, and to around 48% if continued for a month. Once lockdown restrictions are limited, the R values revert.

Coronaviruses can start with an R0 in the range of five to ten times, so that a much greater reduction of 80% – 90% would be necessary to reduce R to below one. Simple arithmetic shows that for readily transmissible viruses, lockdown restrictions are insufficient, and that the spread of infections can only be halted by some combination of herd immunity (whether by vaccination or by recovery following infection) and seasonality.
Worth reading in full.
Triple Strength Super Mutant Ninja South African Virus Found in UK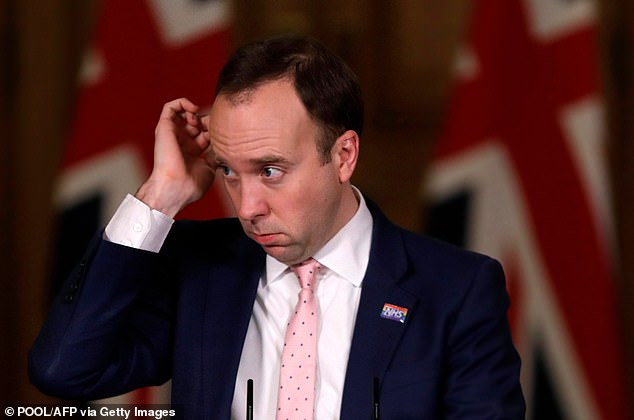 If you thought our "mutant super strain" was bad, you ain't seen nothing yet. At yesterday's Downing Street presser, Matt Hancock upped the ante once again by revealing that a new even scarier variant originating in South Africa had been detected in the UK. Ooh, mother! Better shove some more areas into Tier 4, eh?
But this does beg the question: Is Hancock going to conjure up a new strain every time he wants to tighten the lockdown ratchet?
Needless to say, Transport Secretary Grant Shapps shut the stable door as soon as he discovered the horse had bolted. The Mail has more.
In a series of tweets described as an "urgent update", Transport Secretary Grant Shapps wrote: "I've taken the decision to temporarily stop flights and arrivals entering England from SOUTH AFRICA from 9am tomorrow following an outbreak of a new strain of coronavirus.

"British & Irish Nationals, visa holders and permanent residents arriving from South Africa will be able to enter but are required to self-isolate for ten days along with their household.

"Visitors from South Africa will not be permitted to enter, to stop the spread of COVID-19."
Worth reading in full – unless you were planning to go to Cape Town this Christmas, in which case I suggest you lie down with a wet towel over your head.
Stop Press: A Philosophy Professor who has written for Lockdown Sceptics before has written a short squib about the mutant Covid strain.
The former Covidian Cult, known globally for its practice of worshipping a respiratory virus by shutting down entire countries and making their populations wear face coverings, has mutated into a more dangerous form. The Newstrainian Cult emerged remarkably quickly in December 2020, shortly after the Covidians had locked down the entire English population for four weeks. Several cult members had noted that, although cases of the virus had plummeted in the North of England during their lockdown, cases had continued to rise exponentially in parts of the South. Faced with this striking contrast, the Covidians proved constitutionally incapable of entertaining the possibility that lockdowns are not only destructive but also ineffective and that other factors, such as differing levels of prior exposure and immunity within populations, have considerably more influence on the trajectory of the virus. Instead, so as to preserve their belief system, they seized upon a "new strain" (one that has in fact been around for some time), which has now become the principal focus for their various bizarre rituals.

Having projected magical powers upon this strain of the virus, the "Newstrainians", as they are now known, have started to advocate even more extreme and harmful measures. Worryingly, they are increasingly turning their attention to children, who their Imperial Priest has declared to be more susceptible to the new strain. Concerns have been raised by opponents of the cult that this will further fuel earlier Covidian demands to conduct mass virus testing in England's schools by poorly trained volunteers recruited at random without adequate background checks, inflict numerous other psychological harms on children, and ultimately ruin the education and life chances of an entire generation. When these concerns were put to cult leaders, they refused to comment and instead chanted the words "protect the NHS" and "the third wave is coming".
Déjà Vu All Over Again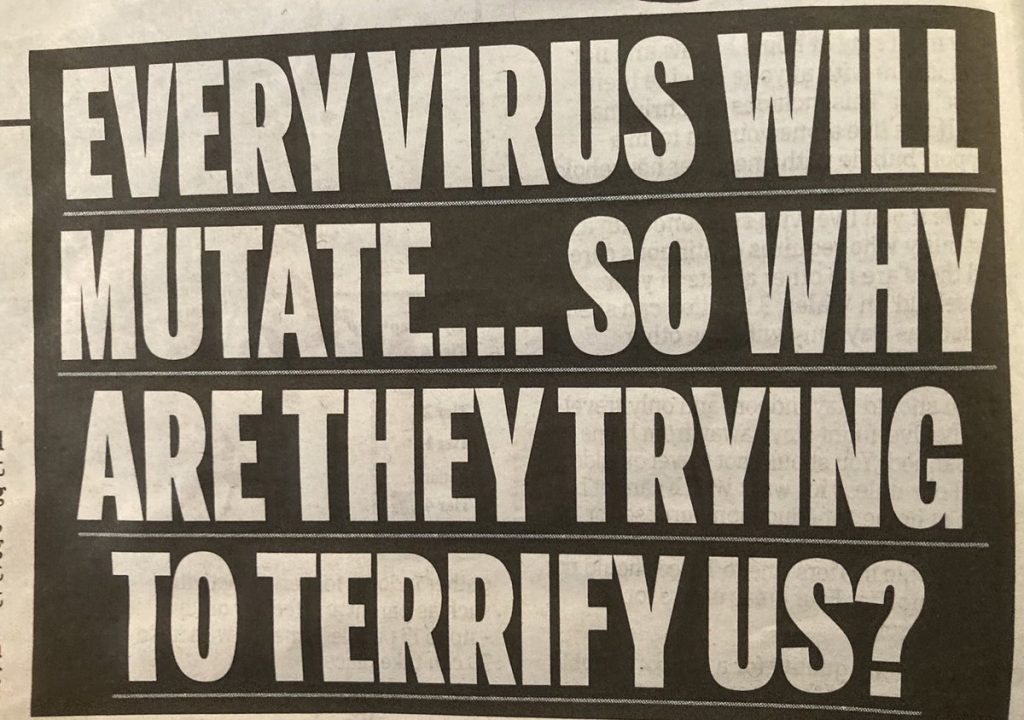 Today we're publishing another original article by veteran journalist Neville Hodgkinson, a former medical and science correspondent of the Daily Mail and Sunday Times and the author of AIDS: The Failure of Contemporary Science. When he heard Boris talk about the new variant on Saturday, it reminded him of something. The AIDS pandemic occurred on his beat and he covered it extensively for the Sunday Times. Turns out, scientists warned of a deadly new HIV strain too. I'll let Neville take up the story.
An awesome, sinister sense of déjà vu grows by the day. Suddenly, a second variant of the COVID-19 virus is said to be rampaging across Britain, just in time to create utter seasonal chaos and ensure that the loving spirit of Christmas does not obscure the fear we are all supposed to be experiencing.

It was much the same 35 years ago, when a panic over AIDS was being talked up by scientists to global proportions and an HIV variant, HIV-2, suddenly caught the headlines. The new purported villain added to the fear and led to an era in which any ideas or evidence as to the cause of AIDS that did not keep HIV centre stage were ruled out of order.

That was despite some experts, including top-ranking Nobel prize-winning scientists at the heart of the fight against AIDS, trying to let us know that HIV had never been established as the cause of the syndrome. They showed that both predictions of spread, and tests claiming to show infection with the virus, were invalid.

As now, an epidemic of inappropriate testing led to a false impression of a pandemic. Models predicting near-universal spread bore no relation to actual illness and death, which remained confined to relatively small sections of the population who had other risks in their lives.

The illusion was boosted by widespread use in "HIV-positive" patients of lethally high doses of a toxic drug, AZT, at a time when no other approach to treating AIDS was permitted. Doctors who dared challenge the zeitgeist were struck off the medical register.

After several years, AZT was proved useless, at best, in a major Anglo-French trial. It fell out of favour, and AIDS deaths dropped dramatically.

Yet a generation of young people was falsely led to equate sex with death by Health Department propaganda, supported to the hilt by mainstream media (with the notable exception of the Sunday Times under the editorship of Andrew Neil).

Billions of dollars (mainly American taxpayers' money) went on a fruitless search for a vaccine, still, incredibly, continuing to this day.

Having reported AIDS conventionally for several years, in the 1980s, before realising the virus theory was fundamentally flawed, I know from experience how hard it can be to change direction. It is as though a kind of "herd insanity" takes a grip on one's mind.
Worth reading in full.
Is the BBC Making People Ill?
A reader has followed up on our post from yesterday about a doctor suggesting to a reader that if he wanted his tummy ache to get better he should stop listening to the Today programme in the morning and read Lockdown Sceptics instead.
I just read your Gaviscon item, which reminded me of my experience.

My Chiropractor advised me if I wanted to cure my neck problems I needed to stop listening to the BBC and shaking my head in disbelief.
Ode to a Nightingale
According to the Telegraph, London's Nightingale Hospital has no intensive care beds. And not much else, either.
Staff shortages have left London's flagship Nightingale hospital empty without any equipment or its 4,000 intensive care beds, despite Covid cases doubling in the capital.

One of seven built at the start of the pandemic at a cost of £220 million, the Nightingale hospital, at the ExCel Centre, was shut and placed on standby soon after, although 90% of the building has returned to how it was previously.

The Nightingale at Birmingham's NEC and the one in Sunderland are also empty but on standby, while Manchester's was open for "non-Covid care", with those at Exeter and Harrogate being used as "specialist diagnostics centres" and Bristol's deployed for "local NHS services".

The Royal College of Emergency medicine said: "With regard to the Nightingale Hospitals, the challenge is safely staffing them. A bed requires nurses, doctors, pharmacists, anaesthetists in some cases, porters, cleaners.

"The health service already faces staff shortages in many hospitals and some staff are also self-isolating or off sick due to COVID-19."

Saffron Cordery, the deputy chief executive of NHS Providers, said: "The Nightingales are on standby as a last resort. They do not have the same resources and facilities as purpose built hospitals so can't provide the same comprehensive care in every circumstance.

"They would also draw on the staff who are currently working in NHS trusts, so diverting them would also impact on the standard of care patients would receive.

"The fact that the Nightingales have not yet been deployed does not mean they are being 'wasted'. They are there as a backup, and that's how they will and should be used."
Not as useful as "purpose built hospitals"?!?
Weren't the Nightingales built with the express purpose of providing critical care to Covid patients to relieve the NHS?
Twitter's New Censorship Rules
On December 21st, Twitter announced it had tightened restrictions on what people are permitted to say on the social media platform. To date, it hasn't been quite as censorious as YouTube and Facebook, but it sounds like that's about to change.
Our expanded approach
In the context of a global pandemic, vaccine misinformation presents a significant and growing public health challenge – and we all have a role to play. We are focused on mitigating misleading information that presents the biggest potential harm to people's health and wellbeing. Twitter has an important role to play as a place for good faith public debate and discussion around these critical public health matters.
Under our current policy, we already require the removal of Tweets that include false or misleading information about:
The nature of the virus, such as how it spreads within communities;
The efficacy and/or safety of preventative measures, treatments, or other precautions to mitigate or treat the disease;
Official regulations, restrictions, or exemptions pertaining to health advisories; and
The prevalence or risk of infection or death.
Moving forward and beginning next week, we are expanding the policy and may require people to remove Tweets which advance harmful, false or misleading narratives about COVID-19 vaccinations, including:
False claims that suggest immunisations and vaccines are used to intentionally cause harm to or control populations, including statements about vaccines that invoke a deliberate conspiracy;
False claims which have been widely debunked about the adverse impacts or effects of receiving vaccinations; or
False claims that COVID-19 is not real or not serious, and therefore that vaccinations are unnecessary.
Starting in early 2021, we may label or place a warning on Tweets that advance unsubstantiated rumours, disputed claims, as well as incomplete or out-of-context information about vaccines. Tweets that are labelled under this expanded guidance may link to authoritative public health information or the Twitter Rules to provide people with additional context and authoritative information about COVID-19.
What's next
Using a combination of technology and human review, we will begin enforcing this updated policy on December 21st, and expanding our actions during the following weeks. We will enforce this policy in close consultation with local, national and global public health authorities around the world, and will strive to be iterative and transparent in our approach. We remained focused on helping people find credible health information, verifying public health experts, and updating our policies in an iterative and transparent approach.
The best way to avoid being censored on Twitter, according to my sources, is to always include one of the following along with your tweet: (a) a link to a scientific paper in a respectable journal like Nature or the New England Journal of Medicine; (b) a graph/chart from a reputable source, such the WHO, CDC, Johns Hopkins, PHE or the ONS; (c) a link to an MSM news article. This should fool Twitter's AI into thinking you're a Covid conformist and, hopefully, your dissident Tweet won't be flagged for "human review".

Big Tech's justification for censoring scientific debate about the virus and the vaccines is that "misinformation", by which they mean any dissent from the prevailing orthodoxy, can be harmful to public health. But that is tantamount to taking sides in the ongoing scientific debate about everything to do with COVID-19, rather than acting as the keeper of the ring. After all, it's only if you take it for granted that, say, mask wearing reduces transmission that it makes sense to claim that any information casting doubt on the effectiveness of masks is potentially harmful. Which begs the question, why has Big Tech decided to side with government officials and public health panjandrums instead of remaining neutral? James Delingpole would say it's because they've been enlisted by the architects of the Great Reset (see today's And Finally…), but my view is it's probably just a combination of rank opportunism (governments are less likely to regulate the Big Tech companies or look into their creative tax arrangements if they behave "responsibly", i.e. toe the line) and status signalling (among the Silicon Valley Brahmin caste, being a lockdown zealot is a high-status indicator).
Stop Press: Whatever you do, don't Tweet about this FDA investigation into allergic reactions to the Pfizer/BioNTech vaccine.
The Travel Ban Myth
David Mackie, Head of Philosophy at d'Overbroeck's, Oxford, has written a guest post for today's update about the travel ban – or lack of it, even in Tier 4 areas.
Every weekday morning, between 7 and 7.30am, I cycle along Cornmarket Street in Oxford on my way to work. On most but not all days, I am shouted at by at least one enthusiast for law and order. The personnel detailed to harass me in this way changes from day to day, but the selection criteria seem to demand that all candidates for the role be male and obese. 'No cycling!' they don't shout. The meaning of what is shouted is nonetheless clear enough. I'm breaking the law.
Except that I'm not. Cycling is banned on Cornmarket only between 10am and 6pm. But, of course, these people think that cycling ought not to be allowed there at 7am; and they are aware that there is some sort of legal restriction on cycling there. And so, understandably enough, they invent, and seek to enforce, a law that does not exist.
The situation has a close parallel in the world of lockdown. On weekends, I often drive to London to pick up my children. 'Essential travel only', say the motorway signs. Every day, virtually every newspaper refers to the ban on travel to and from Tier 4 areas. Social media are littered with apparently sincere assertions to the effect that travel into and out of Tier 4 is forbidden, in reply to queries about the legality of travelling for purposes such as renewing passports, transferring children between separated parents, and taking exercise.
Nonsense. All of it. The legislation concerning tiers makes no provision at all concerning travel between areas in different tiers. The imagined travel ban is as unreal as the non-existent local cycling prohibition.
The mechanism that the Government has chosen to limit movement is simply to restrict the right to be outside one's home (for residents of Tier 4 areas), to restrict the right to attend 'gatherings' (for residents of all areas). and of course, to reduce the attraction of leaving home by requiring (differentially, depending on tiers) the closure of many of the businesses that people might have wanted to go out to visit.
But where a legally permitted reason for being outside one's home exists, which may take the form of any reasonable excuse, or where a legally permitted reason for attending a gathering exists, the location is irrelevant.
Oxford will be in Tier 4 from Boxing Day; but if I could not work from home and my work required me to be in, say, Penzance, then travel to Penzance would be entirely legal. Similarly, I am permitted to travel wherever necessary for the purposes of contact arrangements with my children, to view a residential property, to attend a place of worship, and so on. The law does not care where. Nor does it require my reason to be 'essential'.
But the Government has chosen, disgracefully in my view, to supplement the law that it has actually introduced by means of unenforceable 'guidance' that goes far beyond the legal restrictions, and by means of well-publicised criticism of free citizens (such as Matt Hancock's condemnation of the recent exodus from London) for doing things that they are perfectly legally entitled to do.
Depressingly, the public and much of the media, in misrepresenting the law as restricting behaviour that is perfectly legal, have become complicit in the dirty work of constraining people's behaviour still further than the Government has so far dared to do by means of secondary legislation.
As the Government is doubtless aware, and as it presumably foresaw, the dishonest policy of misrepresenting to the public the content of the laws that bind them is now being furthered by the millions of well-meaning lockdown zealots who don't bother to consult the legislation any more than the rest of us routinely do. Such people reason that, 'surely', the whole point of a system of assigning regions to different tiers 'must' involve restriction of movement between regions in different tiers. And so they invent, publicise, and seek to enforce supposed laws that simply do not exist, just like the fat wannabe policemen who confront me every other weekday morning.
When our liberty is being stolen, we owe it to ourselves and others to be informed, and to refuse to be bound by restrictions of our own invention.
South Western Railway Hits New Low
A reader has been in touch to reveal the latest horror that South Western Reailway inflicted on her today.
I have just caught a train from Clapham Junction Station to make an 'illegal' journey out of Tier 4 London to, soon to be but not quite Tier 4 Hampshire. I have got used to the usual station Covid propaganda that gets blasted out, but am used to zoning out while waiting mask free on the platform. However today there was a new announcement, one I haven't heard before and one that really hits a new low on the propaganda levels.

The new announcement is done using a kids voice, and went something along the lines of, "Hi I am Evie, my mum, dad and grandad work for South Western Railway. Please socially distance and wear your face masks so they stay safe and I can hug them soon."
Pass the sickbag.
Free Speech Union Uncancels Julie Burchill's Book
Julie Burchill's book on cancel culture – Welcome to the Woke Trials – was cancelled by its publisher last week after she got into a Twitter spat with Ash Sarkar. But it has now been uncancelled, thanks to the Free Speech Union. Guido Fawkes has the story.
Julie Burchill's publisher has agreed to pay her in full and relinquished all rights to her manuscript, following an intervention by the Free Speech Union. Last week, Little, Brown announced it would not be publishing Burchill's book, Welcome to the Woke Trials, after she got into a Twitter spat with literal communist Ash Sarkar. The hard left pundit had attacked Rod Liddle for making light of child rape, having dug up an eight-year-old Spectator article in which he said he had avoided becoming a teacher because he couldn't trust himself not to try and have sex with his teenage pupils. Burchill told her that was a little rich coming from a Muslim, given that Mohammad's wife Aisha was a child when he married her. "I don't WORSHIP a paedophile," she said. "Lecturer, lecture thyself!" Little, Brown promptly cancelled the book.

As Brendan O'Neill commented: "Julie Burchill was hired for being Julie Burchill – and then Julie Burchill was fired for being Julie Burchill."

Guido doesn't like to criticise other people's faiths, however it should not be an offence to be blasphemous…

Luckily for her, Burchill is a member of the Free Speech Union and reached out for help. Following an intervention by the FSU's legal team, Little, Brown has now agreed to pay Julie's advance in full and returned all the rights in the book to her so she can take it elsewhere. According to her agent Matthew Hamilton, several publishers have contacted him expressing an interest in the book.

Toby Young, FSU General Secretary, says: "For a publisher to cancel a book on cancel culture because a self-proclaimed communist has denounced the author is completely unacceptable. This is Great Britain, not Stalin's Russia. I'm glad we were able to help." Julie is unrepentant. "I've been upsetting bourgeoise bed-wetters since I was 17 – now I'm 61 and nothing has changed. Last time I checked, that wasn't against the law. I am indebted to the Free Speech Union for stepping in to protect my rights."

They would have got away with if it weren't for that pesky Free Speech Union…
Anything thinking of joining can do so by clicking here.
Round-up
Theme Tunes Suggested by Readers
Five today: "Christmas Convoy" by Paul Brandt, "Cross the Border" by Marlon Asher, "Let Me Be Free" by Yvonne Chaka Chaka, "New Age" by Softer Still and "All We Like Sheep Have Gone Astray" by Handel.
Love in the Time of Covid
We have created some Lockdown Sceptics Forums, including a dating forum called "Love in a Covid Climate" that has attracted a bit of attention. We have a team of moderators in place to remove spam and deal with the trolls, but sometimes it takes a little while so please bear with us. You have to register to use the Forums, but that should just be a one-time thing. Any problems, email the Lockdown Sceptics webmaster Ian Rons here.
Sharing Stories
Some of you have asked how to link to particular stories on Lockdown Sceptics so you can share it. To do that, click on the headline of a particular story and a link symbol will appear on the right-hand side of the headline. Click on the link and the URL of your page will switch to the URL of that particular story. You can then copy that URL and either email it to your friends or post it on social media. Please do share the stories.
Social Media Accounts
You can follow Lockdown Sceptics on our social media accounts which are updated throughout the day. To follow us on Facebook, click here; to follow us on Twitter, click here; to follow us on Instagram, click here; to follow us on Parler, click here; and to follow us on MeWe, click here.
Woke Gobbledegook
We've decided to create a permanent slot down here for woke gobbledegook. Today, we bring you the story of Steve Finn, a Coronation Street director who has been dropped by ITV for wrongthink. The Huffington Post has more.
ITV has dumped a regular Coronation Street director following a series of online posts rubbishing concerns of racism in the media industry, HuffPost UK can reveal.

The broadcaster said Steve Finn, a freelancer who has worked on the soap over the last two years, made social media posts that were "inconsistent with the values of both Coronation Street and ITV".

In one of the posts, all of which are public and still available to view, Finn poked fun at David Olusoga after the TV historian told the Edinburgh TV Festival that being marginalised in his career had left him feeling "crushed, isolated" and "disempowered".

Finn wrote in response on his Facebook page: "Oh poor dear, so crushed by his success on the unenlightened British media. Could I get just a tenth of his salary for making programmes which people actually watch, as he is so crushed."

Around this time the historian also delivered a lecture on his own experiences of racism.

Finn claimed that he had never seen any racism during his four decades working in TV and dismissed concerns as the "fabrication of fashionable claims".

He said: "I have worked in this business for over 40 years and I have not seen one instance of racism. I'm afraid I find people like him [Olusoga] beyond contempt because he has made a very nice earner out of his niche abilities, but now wants to ride the racism high-horse to maximum effect.

"I am a product of the white working-class, and have often felt alone and isolated, and yes unwanted, especially in the BBC, but I would never have made such a shameful parody of myself just to further my career."

In a separate comment, he said: "People like Olusaga [sic] are victim-making frauds and need to be called out."

When BBC Bitesize published an interview about white privilege with psychologist and author John Amaechi in August, Finn wrote on Facebook: "This is on a BBC 'Education' website. Is it not 're-education', a la Soviet Union or China?"

The same month, actor and director Noel Clarke told BBC Radio 5 Live about what happened when he asked for a more diverse production crew when shooting a TV show. Finn branded Clarke a "fucktard" and said: "You got some white people 'let go' to assuage your own agenda".
There's more in this vein. Sounds like a case for the Free Speech Union.
Steve Finn, if you're reading this, contact me on info@freespeechunion.org and I'll see if there's anything I can do. I imagine some Red Wall Tory MPs might want to take up your cause.
"Mask Exempt" Lanyards
We've created a one-stop shop down here for people who want to buy (or make) a "Mask Exempt" lanyard/card. You can print out and laminate a fairly standard one for free here and it has the advantage of not explicitly claiming you have a disability. But if you have no qualms about that (or you are disabled), you can buy a lanyard from Amazon saying you do have a disability/medical exemption here (takes a while to arrive). The Government has instructions on how to download an official "Mask Exempt" notice to put on your phone here. You can get a "Hidden Disability" tag from ebay here and an "exempt" card with lanyard for just £1.99 from Etsy here. And, finally, if you feel obliged to wear a mask but want to signal your disapproval of having to do so, you can get a "sexy world" mask with the Swedish flag on it here.
Don't forget to sign the petition on the UK Government's petitions website calling for an end to mandatory face masks in shops here.
A reader has started a website that contains some useful guidance about how you can claim legal exemption. Another reader has created an Android app which displays "I am exempt from wearing a face mask" on your phone. Only 99p, and he's even said he'll donate half the money to Lockdown Sceptics, so everyone wins.
If you're a shop owner and you want to let your customers know you will not be insisting on face masks or asking them what their reasons for exemption are, you can download a friendly sign to stick in your window here.
And here's an excellent piece about the ineffectiveness of masks by a Roger W. Koops, who has a doctorate in organic chemistry. See also the Swiss Doctor's thorough review of the scientific evidence here.
Stop Press: The Mexican authorities have started employing wrestlers to enforce outdoor mask wearing. RT has more.
The Great Barrington Declaration
The Great Barrington Declaration, a petition started by Professor Martin Kulldorff, Professor Sunetra Gupta and Professor Jay Bhattacharya calling for a strategy of "Focused Protection" (protect the elderly and the vulnerable and let everyone else get on with life), was launched in October and the lockdown zealots have been doing their best to discredit it ever since. If you googled it a week after launch, the top hits were three smear pieces from the Guardian, including: "Herd immunity letter signed by fake experts including 'Dr Johnny Bananas'." (Freddie Sayers at UnHerd warned us about this the day before it appeared.) On the bright side, Google UK has stopped shadow banning it, so the actual Declaration now tops the search results – and Toby's Spectator piece about the attempt to suppress it is among the top hits – although discussion of it has been censored by Reddit. The reason the zealots hate it, of course, is that it gives the lie to their claim that "the science" only supports their strategy. These three scientists are every bit as eminent – more eminent – than the pro-lockdown fanatics so expect no let up in the attacks. (Wikipedia has also done a smear job.)
You can find it here. Please sign it. Now over three quarters of a million signatures.
Update: The authors of the GBD have expanded the FAQs to deal with some of the arguments and smears that have been made against their proposal. Worth reading in full.
Update 2: Many of the signatories of the Great Barrington Declaration are involved with new UK anti-lockdown campaign Recovery. Find out more and join here.
Update 3: You can watch Sunetra Gupta set out the case for "Focused Protection" here and Jay Bhattacharya make it here.
Update 4: The three GBD authors plus Prof Carl Heneghan of CEBM have launched a new website collateralglobal.org, "a global repository for research into the collateral effects of the COVID-19 lockdown measures". Follow Collateral Global on Twitter here.
Stop Press: Great Twitter thread by El Gato about the heavy price paid by Covid dissidents – and why it's worth it anyway.
Judicial Reviews Against the Government
There are now so many JRs being brought against the Government and its ministers, we thought we'd include them all in one place down here.
First, there's the Simon Dolan case. You can see all the latest updates and contribute to that cause here. Alas, he's now reached the end of the road, with the Supreme Court's refusal to hear his appeal. Dolan has no regrets. "We forced SAGE to produce its minutes, got the Government to concede it had not lawfully shut schools, and lit the fire on scrutinizing data and information," he says. "We also believe our findings and evidence, while not considered properly by the judges, will be of use in the inevitable public inquires which will follow and will help history judge the PM, Matt Hancock and their advisers in the light that they deserve."
Then there's the Robin Tilbrook case. You can read about that and contribute here.
Then there's John's Campaign which is focused specifically on care homes. Find out more about that here.
There's the GoodLawProject's Judicial Review of the Government's award of lucrative PPE contracts to various private companies. You can find out more about that here and contribute to the crowdfunder here.
The Night Time Industries Association has instructed lawyers to JR any further restrictions on restaurants, pubs and bars.
And last but not least there's the Free Speech Union's challenge to Ofcom over its 'coronavirus guidance'. A High Court judge refused permission for the FSU's judicial review in December and the FSU has decided not to appeal the decision because Ofcom has conceded most of the points it was making. Check here for details.
Samaritans

If you are struggling to cope, please call Samaritans for free on 116 123 (UK and ROI), email jo@samaritans.org or visit the Samaritans website to find details of your nearest branch. Samaritans is available round the clock, every single day of the year, providing a safe place for anyone struggling to cope, whoever they are, however they feel, whatever life has done to them.
Quotation Corner
We know they are lying. They know they are lying, They know that we know they are lying. We know that they know that we know they are lying. And still they continue to lie.

Alexander Solzhenitsyn
It's easier to fool people than to convince them that they have been fooled.

Mark Twain
Men, it has been well said, think in herds; it will be seen that they go mad in herds, while they only recover their senses slowly, one by one.

Charles Mackay
They who would give up essential liberty to purchase a little temporary safety, deserve neither liberty nor safety.

Benjamin Franklin
To do evil a human being must first of all believe that what he's doing is good, or else that it's a well-considered act in conformity with natural law. Fortunately, it is in the nature of the human being to seek a justification for his actions…

Ideology – that is what gives the evildoing its long-sought justification and gives the evildoer the necessary steadfastness and determination.

Alexander Solzhenitsyn
No lesson seems to be so deeply inculcated by the experience of life as that you never should trust experts. If you believe the doctors, nothing is wholesome: if you believe the theologians, nothing is innocent: if you believe the soldiers, nothing is safe. They all require to have their strong wine diluted by a very large admixture of insipid common sense.

Robert Gascoyne-Cecil, 3rd Marquess of Salisbury
Nothing would be more fatal than for the Government of States to get into the hands of experts. Expert knowledge is limited knowledge and the unlimited ignorance of the plain man, who knows where it hurts, is a safer guide than any rigorous direction of a specialist.

Sir Winston Churchill
If it disagrees with experiment, it's wrong. In that simple statement is the key to science.

Richard Feynman
Of all tyrannies, a tyranny sincerely exercised for the good of its victims may be the most oppressive. It would be better to live under robber barons than under omnipotent moral busybodies. The robber baron's cruelty may sometimes sleep, his cupidity may at some point be satiated; but those who torment us for our own good will torment us without end for they do so with the approval of their own conscience.

C.S. Lewis
The welfare of humanity is always the alibi of tyrants.

Albert Camus
We've arranged a global civilization in which most crucial elements profoundly depend on science and technology. We have also arranged things so that almost no one understands science and technology. This is a prescription for disaster. We might get away with it for a while, but sooner or later this combustible mixture of ignorance and power is going to blow up in our faces.

Carl Sagan
Political language – and with variations this is true of all political parties, from Conservatives to Anarchists – is designed to make lies sound truthful and murder respectable, and to give an appearance of solidity to pure wind.

George Orwell
The object of life is not to be on the side of the majority, but to escape finding oneself in the ranks of the insane.

Marcus Aurelius
Necessity is the plea for every restriction of human freedom. It is the argument of tyrants; it is the creed of slaves.

William Pitt the Younger
If you tell a lie big enough and keep repeating it, people will eventually come to believe it. The lie can be maintained only for such time as the State can shield the people from the political, economic and/or military consequences of the lie. It thus becomes vitally important for the State to use all of its powers to repress dissent, for the truth is the mortal enemy of the lie, and thus by extension, the truth is the greatest enemy of the State.

Joseph Goebbels (attributed)
The whole aim of practical politics is to keep the populace alarmed (and hence clamorous to be led to safety) by menacing it with an endless series of hobgoblins, most of them imaginary.

H.L. Mencken
I have always strenuously supported the right of every man to his own opinion, however different that opinion might be to mine. He who denies to another this right, makes a slave of himself to his present opinion, because he precludes himself the right of changing it.

Thomas Paine
Shameless Begging Bit
Thanks as always to those of you who made a donation in the past 24 hours to pay for the upkeep of this site. Doing these daily updates is hard work (although we have help from lots of people, mainly in the form of readers sending us stories and links). If you feel like donating, please click here. And if you want to flag up any stories or links we should include in future updates, email us here. (Don't assume we'll pick them up in the comments.)
And Finally…
In case you missed it, James Delingpole and I recorded a final episode of London Calling before Christmas earlier this week. Some listeners don't like it when we fight – "It's like listening to your parents arguing," said one – so this may not be to everyone's taste. We have our usual argument about whether the Covid-fuelled dystopia we're living in is cock-up or conspiracy, but James is more than usually annoyed with me for refusing to take the Great Reset seriously. Happily, we do discuss some other, less fractious topics, such as what we've got our wives for Christmas.
Listen to it here and subscribe to London Calling on iTunes here.