Tories Rebel and Labour Abstains
Parliament will vote today on the Government's new tier system and Labour will abstain. The Independent has more.
Labour will abstain in a key vote on Boris Johnson's new COVID-19 tiers. Speaking on Monday night, Sir Keir Starmer said his party was "acting in the national interest" by not opposing the regulations but he said that he had reservations about them. The move is significant because it represents the first time the opposition has failed to back the Government in a vote on COVID-19 regulations.

"Coronavirus remains a serious threat to the public's health and that's why Labour accept the need for continued restrictions. We will always act in the national interest, so we will not vote against these restrictions in Parliament tomorrow… However, I remain deeply concerned that Boris Johnson's Government has failed to use this latest lockdown to put a credible health and economic plan in place. We still don't have a functioning testing system, public health messaging is confused, and businesses across the country are crying out for more effective economic support to get them through the winter months. It is short-term Government incompetence that is causing long-term damage to the British economy."
Don't get too excited. With the Labour party abstaining, rather than voting no, the tier system will still pass. But with a prospect of up to 100 Tory MPs rebelling, the legitimacy of the new COVID-19 regime is shaky at best. How can you reasonably ask people to obey all the new draconian restrictions, particularly those that live in Tier 3 areas, if only a minority of MPs have voted for them?
In the hope of appeasing mutinous Tory backbenchers, Downing Street published a long-awaited 'impact assessment' yesterday, but it did little good. Details from the MailOnline:
The Government released its assessment of the economic and social effects of the pandemic and its response this evening. But the document made clear that it is not possible to say exactly how the tiers will hit local areas – a key demand of Conservative MPs. It also insisted there was no way of imposing looser curbs and instead merely argued that it would be "intolerable" to allow the NHS to be overwhelmed.

The assessment said it was "clear that restrictions to contain COVID-19 have had major impacts on the economy and public finances, even if it is not possible to forecast with confidence the precise impact of a specific change to a specific restriction".

Tory rebel ringleader Mark Harper complained that the information was being released too late, just 24 hours before MPS are due to make their decision. "This information is what Ministers should have been insisting on before they make their decisions so it surely could have been made available earlier," he said…

Mel Stride, the Tory Chairman of the Treasury Committee, criticised the documents, saying:

"On a number of occasions, I've requested from the Chancellor and Treasury officials that they publish an analysis of the economic impacts of the three tiers. With little over 24 hours until MPs vote on the new tiered system, this rehashed document offers very little further in economic terms other than that which the OBR published last week. It is frustrating that there is little here that sets out how the different tiers might impact on the specific sectors and regions across the country. Those looking for additional economic analysis of the new tiered system will struggle to find it in this document."
Perhaps, in the rush, the Government did not give them the right file. The Times has discovered that the Government has in fact produced impact assessment that includes an analysis of the effect of various restrictions on different sectors of the economy. This gives the lie to the Government's claim that such an analysis isn't possible, due to the fiendish complexity of disentangling the effects of the restrictions from the effects of the pandemic. Couldn't it just have released this internal assessment instead?
The Government has drawn up a secret dossier detailing the impact of COVID-19 on the economy, with a dozen sectors rated "red" and facing significant job cuts and revenue losses, the Times has been told.

The COVID-19 sectoral impacts dashboard, which is prepared by officials from across Whitehall and frequently updated, gives "granular" detail on the effect of coronavirus on nearly 40 areas of the economy.

Among the sectors with a red rating are aerospace, the automotive industry, retail, hospitality and tourism, arts and heritage, maritime, including ferries and cruises, and sport.
Worth reading in full.
At least MPs and decision makers are beginning to think about a cost-benefit analysis. Long-time readers may recall the COBR meeting of March 23rd, when Michael Gove, who was chairing, surprised those present by announcing the Government was planning the country into a national lockdown, effective immediately.
Only Jesse Norman, a Treasury minister, raised any doubts, asking whether there had been any cost-benefit analysis of the economic and health impacts of lockdown or consideration of less onerous alternatives. Around the room there were blank looks: the decision had been taken.
The absence of any such analysis was, notorious, confirmed by the last line of "the Lockdown Regulations", a statutory instrument enacted at 1pm on March 26th by Matt Hancock:
No impact assessment has been prepared for these Regulations.
Stop Press: Christopher Snowden has done a good thread on the failings of the Government's cost-benefit analysis document
The Astronomical Cost of Lockdown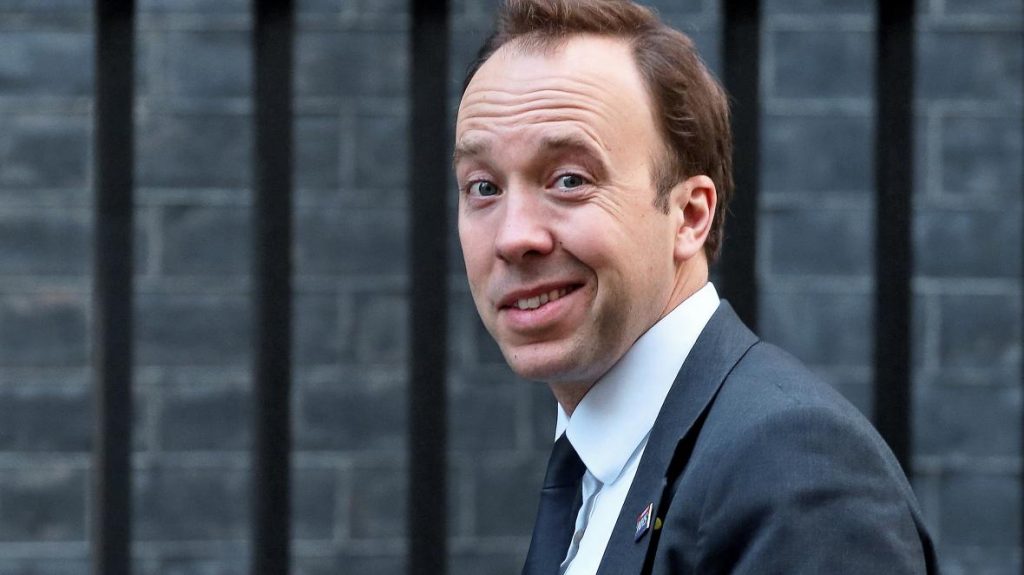 For a much more robust assessment of the cost of the lockdown and associated restrictions, we recommend this new report by Tim Knox and Jim McConalogue for Civitas called The Cost of the Cure. The report is worth reading in full, but the short version is that the Government has spent a minimum of £96,000 for each QALY saved, which is over three times the figure that the NHS routinely uses of £30,000 when assessing whether a particular course of action is worthwhile.
Tim Knox has kindly written an 800-word article summarising the report for Lockdown Sceptics that you can read here. He is predictably scathing about the impact assessment published by the Government yesterday. Here is an extract.
If you wanted a chuckle, then imagine you had the job of the unfortunate civil servant who had been given the job of cobbling together this strange hotch-potch of information. The document is clearly a rushed job, published with the political aim of persuading the growing number of Conservative MPs who are sceptical about the need for tighter restrictions that they are, in fact, necessary. (There was once a time, not so long ago, when the Civil Service would have demurred from being involved in such a blatantly political operation.) A futile effort, for no self-respecting MP could be persuaded by such a flimsy document.

Take its estimates of additional deaths from other diseases. Table 9 of the report looks at the effect on morbidity and mortality of certain conditions – alcohol misuse, road injuries, depressive disorders, and the like. But instead of trying to estimate the actual numbers, the report simply uses up and down arrows to describe the general direction of change that social distancing measures might produce. Is that really the best that our Rolls Royce Civil Service can do?

Or take the report's attempt to take a sectoral approach of the impact of lockdown on the economy. Here again in some cases, all the report does is provide a pre-COVID-19 assessment of Gross Value Added (GVA) output of each sector – it seems to be afraid of making any calculation of the likely impact. If estimates are made, they are drafted as general changes in GDP, not reported as actual costs on deeply impacted industries.
Very much worth reading in full.
Reviewing Michael Gove's Dubious Lockdown Claims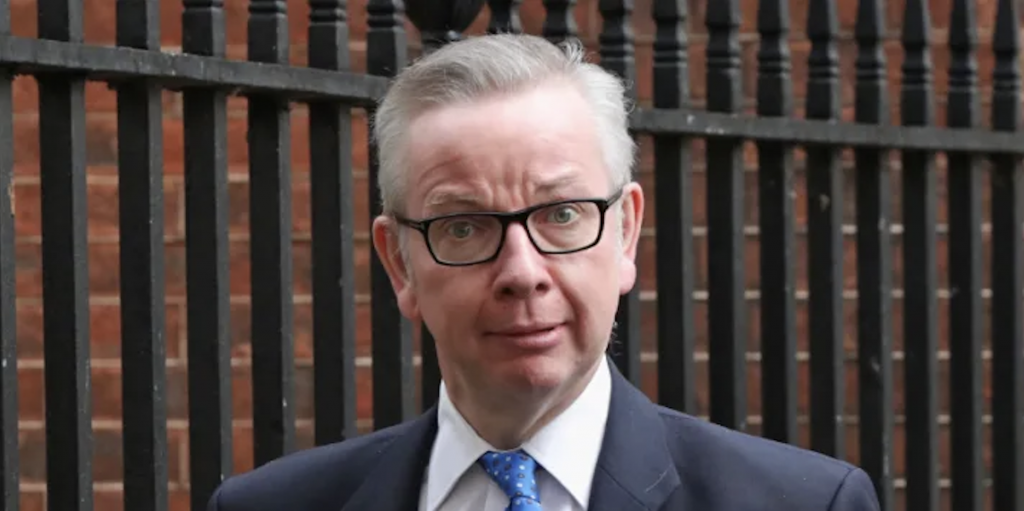 Micheal Gove penned an essay in the Times over the weekend, seeking to win round Tory rebels. The Spectator's Steerpike has done a cracking fact-check:
Gove: The decision to implement the second lockdown was rushed.

Steerpike: Gove here confirms what has been reported elsewhere. On the Thursday, ministers had been told there might be a bit of tightening to the regime. Then, on Friday, they were blindsided by some supposedly terrifying new information suggesting that the virus was surging and lockdown was needed urgently. The Treasury later admitted it did not even have time to estimate the cost of the second lockdown that the scientific advisers were suddenly urging. So the decision to lockdown was rushed. Which makes it all the more important that scrutiny is applied now.

Gove: Infections were doubling fast. The number of days taken to see that increase was open to question. But the trend was not.

Steerpike: On the day Cabinet met to agree Lockdown 2.0 the seven-day average was just 2% higher week-on-week. It would not have been clear then but it's hard to talk, now, about a 'doubling' rate.

Gove: Sweden, which has always places restrictions on its population, has found that even the battery of measures it adopted was not enough. Infections rose dramatically in October and early this month, and hospitalisations continue to rise as its government has, reluctantly but firmly, introduced new measures to keep households apart, restrict commerce, stop people visiting bars and restaurants and comprehensively reduce the social contact that spreads infection.

Steerpike: Yes, do let's look at Sweden. Contrary to what Gove claims, it has placed hardly any "restrictions on its population". The only law it "reluctantly but firmly" introduced was a rule of eight for public places and a 10 pm. limit on serving booze. No tiers. It has not "stopped people visiting bars and restaurants". No "battery of measures," just non-binding advice. Sweden believes that people, if treated like adults, tend to heed advice. Compulsion and lockdowns are not needed to control a virus in a mature democracy. Yes, Sweden has taken a similar COVID-19 hit to Britain. But its strategy always was to treat COVID-19 as a manageable risk while minimising collateral damage on society, personal liberty and the economy.
Worth reading in full.
The Mass Write-In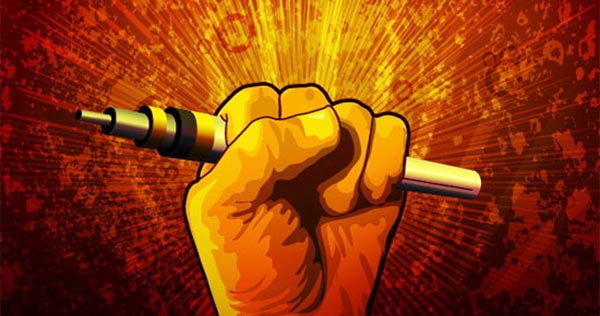 Many readers have taken up Peter Hitchens's call to write to MPs. Herewith a small selection:
From James Delingpole to Chris Heaton Harris (Conservative):
Dear Chris,

I never imagined that I would have to write to my local Conservative MP politely asking him not to vote to destroy the economy, kill jobs and small businesses and impose unprecedented restrictions on liberty – all in the name of "defeating" a virus no deadlier than bad seasonal flu.

But this is where we are in 2020. Please don't insult my intelligence by fobbing me off with the official Government line on coronavirus. We know it's bunk. You'll know it's bunk too if, as I hope, you've done some rudimentary research on the work of Michael Yeadon, Carl Heneghan, Sunetra Gupta and the myriad other respected scientists around the world who are bemused and frustrated by the increasingly anti-science – and relentlessly anti-human and anti-prosperity – measures being pursued by your Government.

This is not why I voted Conservative. I hereby promise that if you vote for the tier system (Lockdown by any other name) I shall not vote for you in the next General Election. Nor will I vote Conservative on any other occasion. The policies being pursued by this Government are not remotely conservative.

If you believe in conservative values and the wellbeing and livelihoods of the people you represent, then this is the moment to take a principled stand.

Thanks for all the work you have done in the past as an excellent constituency MP.

All best,

James
And from another reader to Tom Hunt (Conservative):
Just a "short, sharp" email to urge you to vote against these farcical tier restrictions tomorrow.

Putting aside the monumental assault on our basic civil liberties, we now know that the number of lives lost as a direct result of these restrictions is far higher than the number of lives saved from dying "with" COVID-19.

I'm not going to even go into the absurdity of a Government pretending it can somehow control a sub-microscopic virus. It's like the Government declaring that they can control the weather. Put simply, it's pure science fiction. The data is in for all to see and there is no parallel that you can draw between the severity of a country's lockdown and its overall death rate. None. So let's stop it. Immediately.

I also hadn't realised that being born a citizen of the UK meant that my fundamental freedoms are contingent on the smooth running of the NHS. We keep getting told that our freedoms have been removed to protect the NHS from becoming overwhelmed, as if it's our national duty, and yet, the Government is spending billions on its "moonshot" testing program, enough to build 200 new hospitals. Surely, that would be a much better use of our money, and would prevent the hospitals getting overwhelmed, now and in the future?
And finally, sent to Angela Richardson (Conservative):
Thank you for your email in response to mine

I fully expect you to continue following the Government line and so in the spirit of the times I am moving you from Tier 1 (a candidate I could not possibly vote for) into Tier 2 (a candidate I shall actively campaign against).
Only Four English NHS Trusts Busier Now Than Last Winter
Given that protecting "our NHS" from being "overwhelmed" being one of the Government's core justifications for continued restrictions, MailOnline has done an analysis showing that – contra Gove – only four hospitals in the whole of England are busier now than last winter:
NHS England figures show that there are thousands more hospital beds spare this year than last winter. On average, 77,942 out of 88,903 (87.7%) available beds were occupied across the country in the week ending November 22nd, which is the most recent snapshot. This figure does not take into account make-shift capacity at mothballed Nightingales, or the thousands of beds commandeered from the private sector.

For comparison, occupancy stood at 94.9%, on average, during the seven-day spell that ended December 8th in 2019, which is the most comparable data available for last winter, when around 91,733 out of all 96,675 available beds were full.

Just four trusts – Cambridge University Hospitals Foundation Trust (FT), University College London Hospitals FT, Calderdale and Huddersfield FT, and Wrightington, Wigan and Leigh FT – are busier now than they were a year ago.

Dr Karol Sikora, a consultant oncologist and Professor of Medicine at the University of Buckingham, said Downing Street was running a "brainwashing PR campaign" with "data that doesn't stack up". He told MailOnline: "We've gone back to how it started in March, with the Government claiming we need the measures to protect the NHS. The data you've shown me proves that it doesn't need protecting. It's dealing with COVID-19 very well indeed.

"What the data shows is that hospitals are not working at full capacity and they've still got some spare beds for COVID-19 if necessary. The public is being misled, the data doesn't stack up. Fear and scaremongering is being used to keep people out of hospital."
Worth reading in full.
Stop Press: Read the story of the NHS call handler who quit claiming she did "f*** all" during the pandemic apart from filming "empty" A&Es in London. Again from MailOnline.
The Vaccine is Not Compulsory but…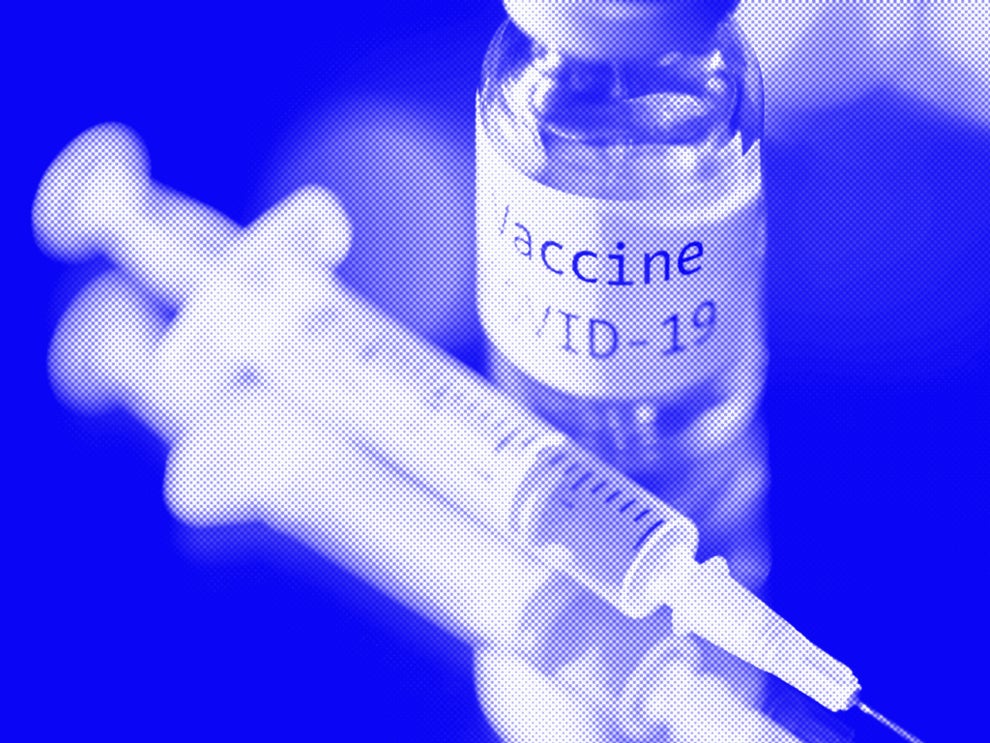 Nadhim Zahawi, the Minister recently appointed to oversee deployment of COVID-19 vaccines, gave an interview yesterday to BBC Radio 4's World at One. The Guardian has more:
Nadhim Zahawi said that while having the vaccine would not be compulsory, businesses such as pubs and restaurants might require proof that people have been vaccinated before allowing them in.

Asked whether those who have been inoculated would get would get an immunity passport, Zahawi said: "We are looking at the technology. And, of course, a way of people being able to inform their GP that they have been vaccinated. But, also, I think you'll probably find that restaurants and bars and cinemas and other venues, sports venues, will probably also use that system, as they have done with the Test-and-Trace app. I think that in many ways, the pressure will come from both ways. From service providers who'll say, 'Look, demonstrate to us that you have been vaccinated.' But also we will make the technology as easy and as accessible as possible."

The Minister said people would have to "make a decision" on whether to get vaccinated, and said if they chose not to they could face severe restrictions.
His remarks were echoed later in the day by Matt Hancock who, in a Downing Street press conference, said:
Firstly, we do not plan to mandate the vaccine. We think that by encouraging the uptake of the vaccine, we will get a very high proportion of the people in this country to take up the vaccine, because of course it protects you but it also helps to protect your loved ones and your community.
The question of mandatory vaccination, is, of course an old one, and it is worth noting that immunity passports are already used in some countries to see whether people have protection against yellow fever and polio. But politics and vaccinations do not mix well and these remarks will not sit well with the 36% of people who, according to research carried out by the British Academy, are either "uncertain" or "very unlikely" to be vaccinated against the virus.
The Guardian also carries a hint of the campaign that is in preparation to persuade people to take the jab.
Ministers and NHS England are drawing up a list of "very sensible" famous faces in the hope that their advice to get immunised would be widely trusted. Health chiefs are particularly worried about the number of people who are still undecided. "There will be a big national campaign," said one source with knowledge of the plans. "NHS England are looking for famous faces, people who are known and loved. It could be celebrities who are very sensible and have done sensible stuff during the pandemic."

NHS communications experts suggest privately that the footballer Marcus Rashford, who is widely admired for his child food poverty campaign… and members of the Royal Family. Politicians will not be used.
I wonder if Marcus Rashford and Prince William will go so far as to get vaccinated themselves and then let us monitor them for four weeks to see whether there are any ill effects?
Worth reading in full.
It may take an awful lot of "very sensible" celebrities to overcome some doubters' uncertainties, and even more as kinks in the plans for the roll-out of the vaccines come to light. The appeal for vaccination volunteers who "under the supervision of healthcare professionals will be trained to deliver a vaccination to a patient" and who "will be ready to act if the patient has an adverse reaction", prompted this reaction from Mike Yeadon on Twitter:
Stop Press: For more on the roll-out of vaccines, and the Government's plans to quell vaccine dissent, watch Toby Young's recent interview on TalkRADIO
Another Reader Arrested
We've been sent another account by a reader who was arrested during Saturday's protest:
I knew that there would be a lot of police at the anti-lockdown demonstration in London last Saturday, but I wasn't prepared for the levels of chaos and heavy-handedness on display. It was a style of policing that seemed deliberately designed to create disorder.

The first thing I saw when I got to Marble Arch were about 20 dark blue police vans marked "Territorial Support Group". Slightly intimidating. I then saw the marchers crossing the road further down Park Lane, so I hurried down there to join in at the back. The march was already pretty busy and full of energy, with people singing and chanting "Freedom." I waved the placard my daughter and I had drawn in the morning, which said "Freedom. Remember That?" My partner turned up on his bike and we walked along together.

We got as far as Grosvenor Square. At this point, masses of police suddenly surrounded us, running alongside the edge of the marchers and trying to box us in. This was the first of many attempts by the police to split up and separate the group. Whenever the police tried this it led to chaotic scenes – with marchers running around, shouting, and trying to stay together. We managed to regroup and started marching again, but this time quickly reached another police block. More shouting; the crowd suddenly turned back on themselves and down a narrow side street. This was a dead-end, and we were all syphoned down a narrow alleyway – hundreds of us being funnelled down a tiny conduit barely wide enough for two people to walk down.

We marched along another side street, which led us out onto Oxford Street. My partner and I breathed a sigh of relief, and said to each other that this was a better, and safer, place to be. Out in the open, overlooked by other members of the public – there were quite a few families and tourists out walking around, window-shopping. We marched past Bond Street Station, and the atmosphere was calm – the police had seemingly left us alone, and it felt more like a "normal" march. I started to daydream and chat to my partner.

Suddenly a female police officer was standing right in front of me, looking straight at me. "Turn round and go home now, or you risk being arrested", she said. This took me aback. "No, I don't think I'm going to turn round, I'm allowed to walk along here", I said. "Turn around now or I will arrest you", she said again. And within a couple of seconds two other officers, one on either side of me, took my arms around my back and put me in handcuffs.

I have never been arrested before and the whole thing was pretty rushed and surprising. I guess I didn't really believe it was happening. It's uncomfortable being cuffed, and I just stood there dumbly while my partner asked, "Why are you arresting her?" A reasonable question. "Do you want to be arrested too?" was the reply, as if that was a perfectly reasonable response, and then, "She's an adult, she'll be allowed a phone-call home."

I was led off back down Oxford Street, and me, my arresting officer and another policewoman stood around outside Body Shop waiting for a police van to come and pick us up. The van came after about 10 minutes and I got in and sat in the back with one other protestor and six police officers – not the greatest way to travel. We got to King Charles Street, which I'd heard the police describe on their radios as the "Processing Centre". We were told it was "full", and sat there in the van for a while, waiting to be let in.

Finally, we walked in. King Charles Street was completely enclosed with makeshift corrugated iron barriers at either end. I joined a long line of "prisoners" who stood at one side, each one guarded by their arresting officer. I stood there for about an hour-and-a-half, during which time I was searched twice. Every now and then, a more senior officer would come along with a clipboard, and check my details, and explain what was going to happen. I'd get to the front, my details would be logged in the computer, and I'd receive a fine. Probably £200, reduced to £100 if I paid quickly.

And that is what happened. I reached the front of the 'queue', and my arresting officer was cued to deliver her speech to me: "I'm reporting you for breach of Coronavirus Regulations. You will receive a Fixed Penalty Notice by post in a few working days." And that was it. I was walked to the corrugated iron gate at the other end of King Charles Street and sent on my way. I'd been arrested for walking down Oxford Street carrying a homemade placard with "freedom" written on it in felt-tipped pen.

If you're in any doubt that Britain in 2020 has changed beyond all recognition, then you haven't been paying attention.
We have put her in touch with Richard Parry, Piers Corbyn's solicitor. When it comes to heavy-handed policing and vexatious arrests, he's probably the world's leading expert.
Infection Fatality Rate in Norway: Slightly Worse Than Influenza
Reader Katherine Jebsen Moore – author of the brilliant knitting trilogy in Quillette – has drawn our attention to the latest data on the infection fatality rate in Norway. It is good news.
"The lethality rate for COVID-19 in Norway is 0.12%," says Norway's National Institute for Public Health, according to Nettavisen. In its latest report, the Institute has attempted to map Covid-related illness in Norway in the past six months. 73,000 Norwegians had the virus between June 1st and November 30th. 0.12% of those died, while 0.15% needed intensive care, and 1% were admitted to hospital, according to the report. In comparison, the death rate for influenza is around 0.1%, and around 1.5% of patients need hospitalisation. The numbers from Norway, which has a population of 5.4 million, are considerably lower than the best estimates in the rest of the world, which are around 0.4-1 %. So far, almost 90% of deaths have occurred in the over 70s. For people over 80, the illness has a lethality of more than 5%. The country has so far had only 332 deaths from the virus.
Has Lockdown Affected Your Mental Health?
King's College London is seeking volunteers for online study of personality and mental health in the COVID-19 pandemic. Personality profile for all and £10 expenses if you complete the follow-up. Sign up here at measureyourpersonality.com. The study code is 57894876.
Round-up
"MPs who vote against draconian tiers will be on the right side of history" – Unarguable piece by Dan Wooton in the Sun
"Lance Foreman: The whole political class has been tainted by 2020" – Something "desperately" has to be done, he tells Mike Graham on talkRADIO
"Australia will pay people $300 after they get tested for COVID-19, another $1,500 if they test positive" – Hmmm. That one may have unintended consequences. From the India Times
"Pubs in Wales to close by 6pm under new COVID-19 restrictions" – Looks like the Welsh "firebreak" didn't do much good. What's the response? Double down, of course
"Viral impact in England. The empirical truth – Part 1" – Latest from the mighty Ivor Cummins on the Fat Emperor podcast featuring Lockdown Sceptic contributors Joel Smalley, Dr Clare Craig and Jonathan Engler
"Chinese sociologist: 'As long as 1.4 billion Chinese people eat and sleep every day we will drive the U.S. to its death'." – A startling admission reported in the Blaze, in which a Chinese academic says Covid has been good for China, bad for the West
"Mark Steyn takes on government officials flouting their own holiday orders" – Title says it all. From the Chestnut Post
"Arcadia goes bust with 13,000 jobs at brands including TopShop and Burton on the line and a '£350m pension black hole'"– I never thought I'd feel sorry for Sir Phillip Green, but Covid makes for strange bedfellows
"The big question about the new tier system: do ministers actually understand it themselves?" – Michael Deacon's latest Parliamentary sketch in the Telegraph
"The Laura Perrins interview – Peter Hitchens" – Two titans of lockdown scepticism meet. In the Conservative Woman
"Were tiers working before lockdown?" – Ross Clark in the Spectator poses the same question Will Jones has been asking for weeks. No prizes for guessing the answer
"Pictured: Rita Ora at her lavish lockdown-flaunting 30th birthday" – The Daily Mail has the low-down on Rita Ora's 30th birthday. It cost her a £10,000 fine
"We all break lockdown in France" – John Lewis-Stempel in UnHerd. Sounds like a good national sport
"I've sold my wedding ring to provide for my late son's kids" – Dan Wootton interviews Irene on talkRADIO. Heart-breaking. Starts at 2 hours, 6 minutes
"The NHS isn't my church and salvation" – MailOnline reports on Laurence Fox's latest row on Twitter
"Francis Hoar on Lockdown Legality" – The lawyer acting for Simon Dolan gives Unmasked Doco a legal overview of COVID-19 policy. A must watch
And from the same filmmaker, Roger Bowles, who's working on a definitive documentary about Covid, this heartbreaking interview with a nurse:
Theme Tunes Suggested by Readers
Four today: "Two Pints of Lager and A Packet Of Crisps Please" by Splodgenessabounds, "Rebel Rebel" by David Bowie, "I Won't Back Down" by Johnny Cash and "Banned From The Pubs" by Peter and the Test Tube Babies.
Love in the Time of Covid
We have created some Lockdown Sceptics Forums, including a dating forum called "Love in a Covid Climate" that has attracted a bit of attention. We have a team of moderators in place to remove spam and deal with the trolls, but sometimes it takes a little while so please bear with us. You have to register to use the Forums, but that should just be a one-time thing. Any problems, email the Lockdown Sceptics webmaster Ian Rons here.
Sharing Stories
Some of you have asked how to link to particular stories on Lockdown Sceptics so you can share it. To do that, click on the headline of a particular story and a link symbol will appear on the right-hand side of the headline. Click on the link and the URL of your page will switch to the URL of that particular story. You can then copy that URL and either email it to your friends or post it on social media. Please do share the stories.
Social Media Accounts
You can follow Lockdown Sceptics on our social media accounts which are updated throughout the day. To follow us on Facebook, click here; to follow us on Twitter, click here; to follow us on Instagram, click here; to follow us on Parler, click here; and to follow us on MeWe, click here.
Woke Gobbledegook
We've decided to create a permanent slot down here for woke gobbledegook. Today, from the Telegraph, the story of the students who want the adjective "black" expunged from textbooks and lectures:
University students have demanded the word "black" be banned from lectures and textbooks amid claims it symbolises "negative situations". Undergraduates from the University of Manchester say the colour's use as an adjective stems from our "colonial history", which has become outdated in the wake of the Black Lives Matter movement.

Supporters are calling for commonly used phrases such as "black sheep" to be removed from lecture slides and books, while concerns have also been raised about "blackmail" and "black market" during an audit of racism concerns on campus.

The University said it is preparing to roll out new training and research in response to the unease in order to tackle "racist terminology" and "aggressions".

In documents seen by the Telegraph, students called for: "The University to ban the use of these words listed above and any other use of the word 'black' as an adjective to express negative connotations". This is because black is "linguistically and metaphorically associated with negative situations" and "used for bad and unsavoury situations or objects".

This is part of an "accepted consciousness" of using colours as adjectives that is "situated in colonial history", the student report stated.
Worth reading in full.
Stop Press: The National Trust has hired strategic advisory firm Hanbury Strategy to help it de-woke-ify its image in the wake of the backlash which followed the report addressing its properties' links with slavery and colonialism. The firm was co-founded by Paul Stephenson, who was formerly a Director of Vote Leave. MailOnline has the details.
"Mask Exempt" Lanyards
We've created a one-stop shop down here for people who want to buy (or make) a "Mask Exempt" lanyard/card. You can print out and laminate a fairly standard one for free here and it has the advantage of not explicitly claiming you have a disability. But if you have no qualms about that (or you are disabled), you can buy a lanyard from Amazon saying you do have a disability/medical exemption here (takes a while to arrive). The Government has instructions on how to download an official "Mask Exempt" notice to put on your phone here. You can get a "Hidden Disability" tag from ebay here and an "exempt" card with lanyard for just £1.99 from Etsy here. And, finally, if you feel obliged to wear a mask but want to signal your disapproval of having to do so, you can get a "sexy world" mask with the Swedish flag on it here.
Don't forget to sign the petition on the UK Government's petitions website calling for an end to mandatory face masks in shops here.
A reader has started a website that contains some useful guidance about how you can claim legal exemption.
If you're a shop owner and you want to let your customers know you will not be insisting on face masks or asking them what their reasons for exemption are, you can download a friendly sign to stick in your window here.
And here's an excellent piece about the ineffectiveness of masks by a Roger W. Koops, who has a doctorate in organic chemistry.
Stop Press: Sometimes academic studies comes up with results that were obvious all along. Researchers from the University of Manchester have investigated the "Impacts of face coverings on communication: an indirect impact of COVID-19". They conducted an online survey of 460 members of the public, oversampling people with hearing loss. The results, which were published in the International Journal of Audiology, are no great surprise:
With few exceptions, participants reported that face coverings negatively impact on hearing, understanding, engagement and feelings of connection with the speaker. Impacts were greatest when communicating in medical situations. People with hearing loss were significantly more impacted than those without hearing loss. Face coverings impacted communication content, interpersonal connectedness and willingness to engage in conversation. They increased anxiety and stress and made communication fatiguing, frustrating and embarrassing, both as a speaker wearing a face covering and when listening to someone else who is wearing one.
Their research is worth reading in full and the MailOnline has a report which is worth reading too.
The Great Barrington Declaration
The Great Barrington Declaration, a petition started by Professor Martin Kulldorff, Professor Sunetra Gupta and Professor Jay Bhattacharya calling for a strategy of "Focused Protection" (protect the elderly and the vulnerable and let everyone else get on with life), was launched last month and the lockdown zealots have been doing their best to discredit it ever since. If you Googled it a week after launch, the top hits were three smear pieces from the Guardian, including: "Herd immunity letter signed by fake experts including 'Dr Johnny Bananas'." (Freddie Sayers at UnHerd warned us about this the day before it appeared.) On the bright side, Google UK has stopped shadow banning it, so the actual Declaration now tops the search results – and Toby's Spectator piece about the attempt to suppress it is among the top hits – although discussion of it has been censored by Reddit. The reason the zealots hate it, of course, is that it gives the lie to their claim that "the science" only supports their strategy. These three scientists are every bit as eminent – more eminent – than the pro-lockdown fanatics so expect no let up in the attacks. (Wikipedia has also done a smear job.)
You can find it here. Please sign it. Now over 700,000 signatures.
Update: The authors of the GDB have expanded the FAQs to deal with some of the arguments and smears that have been made against their proposal. Worth reading in full.
Update 2: Many of the signatories of the Great Barrington Declaration are involved with new UK anti-lockdown campaign Recovery. Find out more and join here.
Update 3: You can watch Sunetra Gupta set out the case for "Focused Protection" here and Jay Bhattacharya make it here.
Update 4: The three GBD authors plus Prof Carl Heneghan of CEBM have launched a new website collateralglobal.org, "a global repository for research into the collateral effects of the COVID-19 lockdown measures". Follow Collateral Global on Twitter here.
Judicial Reviews Against the Government
There are now so many JRs being brought against the Government and its ministers, we thought we'd include them all in one place down here.
First, there's the Simon Dolan case. You can see all the latest updates and contribute to that cause here.
Then there's the Robin Tilbrook case. You can read about that and contribute here.
Then there's John's Campaign which is focused specifically on care homes. Find out more about that here.
There's the GoodLawProject's Judicial Review of the Government's award of lucrative PPE contracts to various private companies. You can find out more about that here and contribute to the crowdfunder here.
The Night Time Industries Association has instructed lawyers to JR any further restrictions on restaurants, pubs and bars.
And last but not least there's the Free Speech Union's challenge to Ofcom over its 'coronavirus guidance'. You can read about that and make a donation here.
Samaritans

If you are struggling to cope, please call Samaritans for free on 116 123 (UK and ROI), email jo@samaritans.org or visit the Samaritans website to find details of your nearest branch. Samaritans is available round the clock, every single day of the year, providing a safe place for anyone struggling to cope, whoever they are, however they feel, whatever life has done to them.
Quotation Corner
We know they are lying. They know they are lying, They know that we know they are lying. We know that they know that we know they are lying. And still they continue to lie.

Alexander Solschenizyn
It's easier to fool people than to convince them that they have been fooled.

Mark Twain
Men, it has been well said, think in herds; it will be seen that they go mad in herds, while they only recover their senses slowly, one by one.

Charles Mackay
They who would give up essential liberty to purchase a little temporary safety, deserve neither liberty nor safety.

Benjamin Franklin
To do evil a human being must first of all believe that what he's doing is good, or else that it's a well-considered act in conformity with natural law. Fortunately, it is in the nature of the human being to seek a justification for his actions…

Ideology – that is what gives the evildoing its long-sought justification and gives the evildoer the necessary steadfastness and determination.

Aleksandr Solzhenitsyn
No lesson seems to be so deeply inculcated by the experience of life as that you never should trust experts. If you believe the doctors, nothing is wholesome: if you believe the theologians, nothing is innocent: if you believe the soldiers, nothing is safe. They all require to have their strong wine diluted by a very large admixture of insipid common sense.

Robert Gascoyne-Cecil, 3rd Marquess of Salisbury
Nothing would be more fatal than for the Government of States to get into the hands of experts. Expert knowledge is limited knowledge and the unlimited ignorance of the plain man, who knows where it hurts, is a safer guide than any rigorous direction of a specialist.

Sir Winston Churchill
If it disagrees with experiment, it's wrong. In that simple statement is the key to science.

Richard Feynman
Of all tyrannies, a tyranny sincerely exercised for the good of its victims may be the most oppressive. It would be better to live under robber barons than under omnipotent moral busybodies. The robber baron's cruelty may sometimes sleep, his cupidity may at some point be satiated; but those who torment us for our own good will torment us without end for they do so with the approval of their own conscience.

C.S. Lewis
The welfare of humanity is always the alibi of tyrants.

Albert Camus
We've arranged a global civilization in which most crucial elements profoundly depend on science and technology. We have also arranged things so that almost no one understands science and technology. This is a prescription for disaster. We might get away with it for a while, but sooner or later this combustible mixture of ignorance and power is going to blow up in our faces.

Carl Sagan
Political language – and with variations this is true of all political parties, from Conservatives to Anarchists – is designed to make lies sound truthful and murder respectable, and to give an appearance of solidity to pure wind.

George Orwell
The object of life is not to be on the side of the majority, but to escape finding oneself in the ranks of the insane.

Marcus Aurelius
Necessity is the plea for every restriction of human freedom. It is the argument of tyrants; it is the creed of slaves.

William Pitt the Younger
Shameless Begging Bit
Thanks as always to those of you who made a donation in the past 24 hours to pay for the upkeep of this site. Doing these daily updates is hard work (although we have help from lots of people, mainly in the form of readers sending us stories and links). If you feel like donating, please click here. And if you want to flag up any stories or links we should include in future updates, email us here. (Don't assume we'll pick them up in the comments.)
And Finally…
Listen to the latest episode of London Calling with Toby and James Delingpole here. This week, the two curmudgeons discuss today's Parliamentary vote, the attack on free speech at Eton, James's stubborn insistence that Trump won the US Presidential election, the latest Free Speech Union victory and whether Rogue One is better than the last three Star Wars movies (spoiler alert: yes).