Gyms Are Essential Services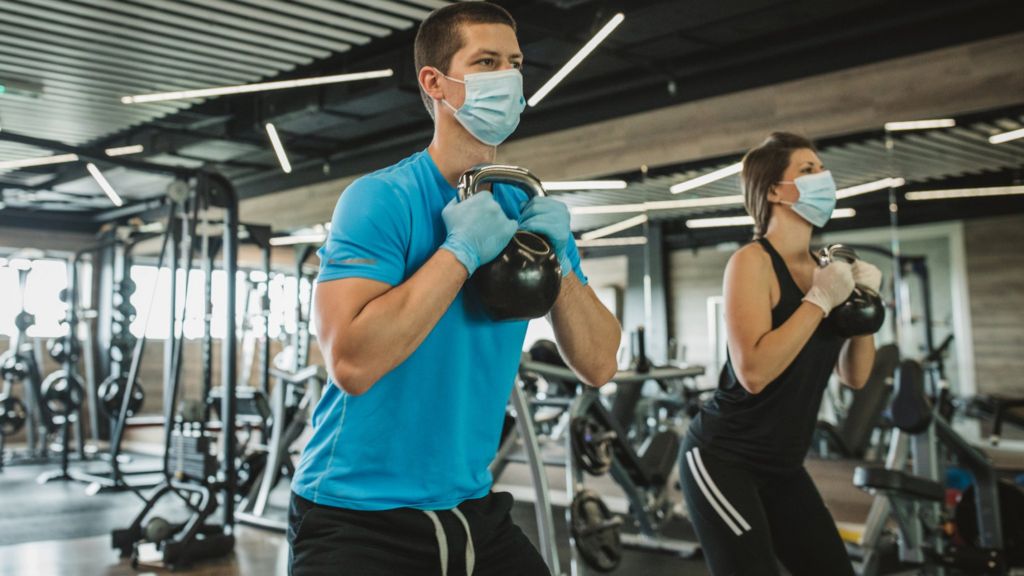 A group of 100 gym owners from across Wales have got together to tell the Welsh Government that it is wrong and harmful to shut gyms during the so-called "fire break" lockdown. They told Lockdown Sceptics:
As of 18.00 Friday we enter a 17 day "fire break" period where all but non-essential businesses will close across the entire country.

As a collective, we strongly believe that gyms are an essential service, and scientific evidence shows that active participation in exercise through establishments such as gyms relieves the strain on the NHS through the promotion of physical and mental wellbeing. In forcing the closure of gyms, the Welsh Government will be harming a large proportion of the Welsh population and we cannot stand by and allow that to happen.

Just as the Liverpudlian gym community fought (and won) against gym closures in its city, we are now going to do the same for our country. However, we want to take it a step further in getting gyms officially recognised as an essential service by the Government, as they have in other countries across Europe.

– According to ukactive, there were 22 million gym visits in England between July 25th and September 13th and they resulted in just 78 confirmed Covid cases
– The number of cases per 100,000 gym visits in this period was 0.34

It is widely accepted that suicide rates amongst gym-aged males increased during the first lockdown and subsequently. Although we are awaiting official Government data on this, some reports suggest a 40% increase, which if true is a national tragedy. Gyms are not only important for the physical wellbeing of their members but also their mental wellbeing which is just as important given the well-publicised (and significant) lack of funding in the NHS for mental health issues.

Finally, on top of the multiple billions in savings the fitness industry provides the NHS, gyms provide employment to tens of thousands of people.

The first lockdown put a great strain on gyms. When we were allowed to reopen, we each had to spend thousands on measures to make gyms "Covid safe". The low transmission rates reported from gyms mentioned above are testament to the incredible job that gym owners have done.

It is no exaggeration to say that this further "fire-break" will put the Welsh gym industry in the most perilous position it has ever been in, threatening the employment of thousands of staff and self-employed personal trainers.

We are an industry that relies on our customers becoming members, and member confidence is at an all-time low as they are reluctant to join a gym when it may be forced to close at any point. We need certainty for ourselves and for our members, and being classed as an essential service will go a long way towards that.

Snap surveys across Welsh gyms have shown that gym members also fully support our request to remain open as an essential service and have given us their full backing.

We have a Welsh Assembly Member, Neil McEvoy, who is willing to fight alongside us and as a collective we directly represent tens of thousands of members.
Please consider supporting their campaign through their funding page.
Churches Are Essential Too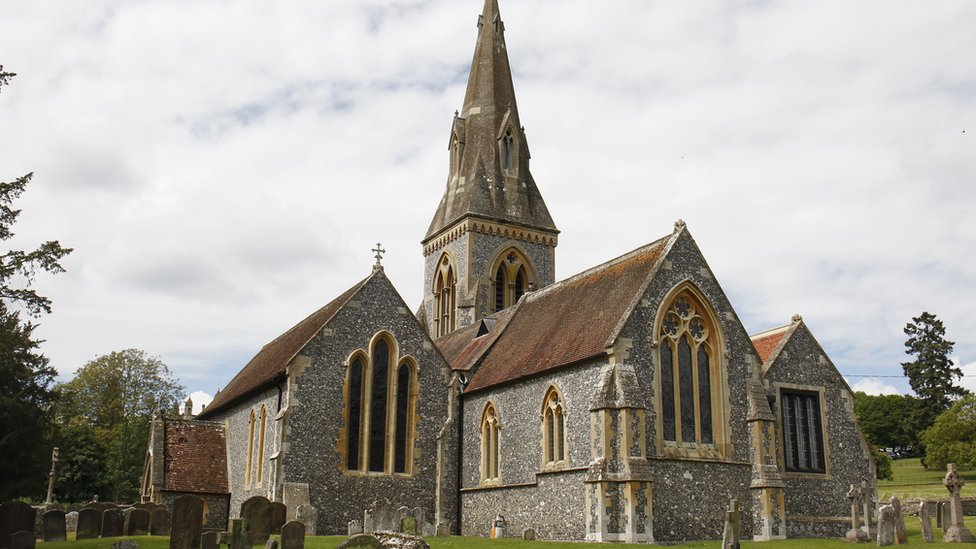 Church leaders have written to the Welsh Assembly seeking urgent review of the 'firebreak' lockdown measures introduced last night that will ban churches in Wales from opening for three Sundays. Christian Concern has the details.
The pre-action letter argues that blanket restrictions imposed on Welsh churches which began on Friday October 23rd at 6pm will be both unlawful and unnecessary.

Furthermore, the letter states that: "The forced closure of churches by the state is an extreme interference with Article 9 rights. Such a far-reaching and large-scale intervention may only be justified by the most compelling scientific evidence of a resulting benefit to public health."

The church leaders, who work in some of the most deprived areas of Wales and are from a range of denominations, acknowledge the seriousness of the COVID-19 pandemic, but argue that the imposition of appropriate anti-pandemic measures should be a matter for church rather than secular authorities.

The group state that they are genuinely open to a constructive dialogue with the Welsh Assembly, but warn that if matters are not addressed urgently they will seek a judicial review of the ban.

Leaders of English churches have also signed the letter, concerned that the forced closure of churches in Wales would set a precedent that England would follow.

On October 19th, Wales's First Minister, Mark Drakeford, announced, without any parliamentary debate or scrutiny, that Wales would enter a two-week 'firebreak' Covid lockdown.

He said the measures were needed to relieve pressure on the health service and slow the spread of the virus in the country.

As part of the measures, he announced church doors will close for public worship other than for funerals or wedding ceremonies for three Sundays, although wedding receptions will not be allowed.

The measures follow a similar blanket ban on church services from the UK Government during the first wave of the pandemic, which saw a series of claims brought to the High Court against the Government.

UK churches faced tough restrictions, which even involved closing for private prayer.

Courts repeatedly warned that the limitations imposed by the secular Government upon the ancient liberties of the Church were potentially unlawful.

In response, the Secretary of State amended the Regulations in July to lift the legally enforceable 'lockdown' on the places of worship, which rendered the claims obsolete.

Mr Justice Swift observed at the time that the claims against the Government decision to close churches "raises significant issues".

In May, a French court ruled that the French Government's closure of churches was unlawful and a "seriously and manifestly illegal infringement" of religious rights, and ordered the ban to be lifted.
Read more here.
Stop Press: The Critic has a piece by Revd Matthew Roberts on "Why we're fighting the Welsh lockdown".
The Sanity of Crowds
Christian minister and Lockdown Sceptics reader Jamie Franklin (who runs the Irreverend podcast) has penned a moving reflection on the many losses of lockdown and the miserable new normal.
I remember as a boy going to watch Spurs at the old White Hart Lane. The feeling of walking up the concrete steps and into the open, the atmosphere tangible, tens of thousands with me, anticipating, hoping, smiling, united. I remember the strange smell of cigarette smoke, the unknown, elaborate obscenities, the sudden silence of the crowd as a chance opened up, the sound of myriad upon myriad plastic seats flapping shut as the faithful arose, eyes focused, breath stopped… the eruption, the euphoria when the ball hit the back of the net. I jumped for joy.

I remember fireworks upon the River Thames at the Millennium. I remember travelling back to my grandparents' house on the tube and strangers playing charades together.

I remember going to watch musicals and pantomimes with my family, lots of Andrew Lloyd Webber: Cats, Joseph, Whistle Down the Wind to name some.

I remember school assemblies and chapel, singing the hymns in a funny way, making up different words, laughing with my friends when the chaplain spoke of "coveting thy neighbour's ass".

I remember Christmas at my grandparents' house, not being able to sleep Christmas Eve, waiting to go home for lunch and presents as I sat through church on the special morning.

I remember going to Greece with a close friend. Teenagers, we went with his mum who couldn't control us. We stalked around the island with another couple of lads we met there. On the last night I accidentally got paralytic on Ouzo.

I remember going to Earl's Court to see Metallica and Iron Maiden. Amazing.

I remember going to university for the first time, the uncertainty and enjoyment of meeting so many new people, the struggle to understand myself in this new environment.

I remember going to church by my own choice as an adult. I remember the feeling of joy as I sang God's praises with a few hundred other people and really meant it…

I'm told that this is all over now. I'm told that none of it is safe. I'm told that the kindest thing to do is for us all to stay in our houses forever. In order for my children to be safe, they must never hug their grandparents. Old folks in hospital mustn't see their kids before they die. I'm told by Tobias Ellwood MP that I will need to be vaccinated before I can return to normal life, and, even then, that I must carry a passport in order to go anywhere. I'm told by the Prime Minister that I will need to test myself for a virus every morning before I go outside. I'm told that I must allow the government to track my every movement and interaction.
Let's hope they don't make this stunted existence last too long. Worth reading in full.
New Study Claims Lockdowns Work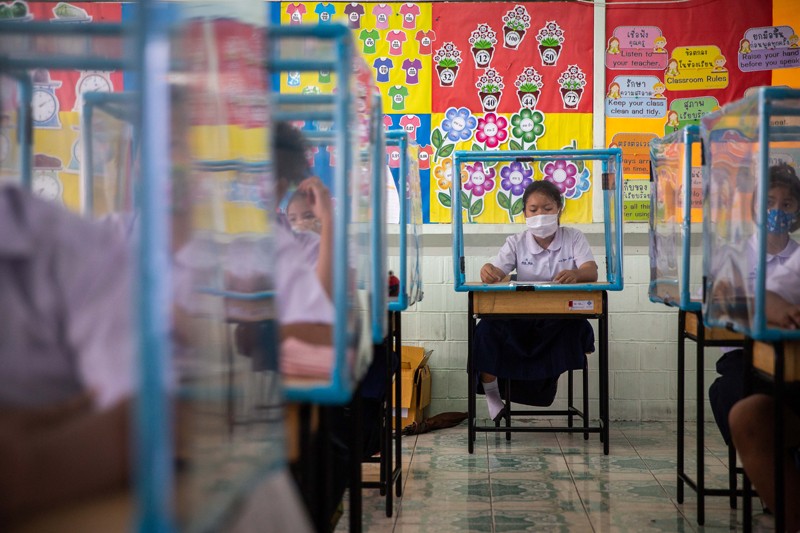 The Lancet has published a new study by Dr You Li and colleagues purporting to show that various non-pharmaceutical interventions (NPIs) have a significant impact on reducing infections. From the conclusion:
To the best of our knowledge, this study is the first to assess the temporal association between changing the status of a range of NPIs and the transmission of SARS-CoV-2, as measured by R, for all countries for which data were available. On the basis of the empirical data from 131 countries, we found that individual NPIs, including school closure, workplace closure, public events bans, requirements to stay at home, and internal movement limits, were associated with reductions in R of 3–24% on day 28 after their introduction, compared with the day before their introduction. Reopening schools, lifting bans on public events, lifting bans on public gatherings of more than 10 people, lifting requirements to stay at home, and lifting internal movement limits were associated with increases in R of 11–25% on day 28 after the relaxation. The effects of introducing and lifting NPIs were not immediate; it took around one week following the introduction of an NPI to observe 60% of the maximum reduction in R and even longer (almost three weeks) following the relaxation of an NPI to observe 60% of the maximum increase in R.

Our analysis suggests that, in the context of a resurgence of SARS-CoV-2, a control strategy of banning public events and public gatherings of more than 10 people would be associated with a reduction in R of 6% on day seven, 13% on day 14, and 29% on day 28; if this strategy also included closing workplaces, the overall reduction in R would be 16% on day seven, 22% on day 14, and 38% on day 28. These findings provide additional evidence that can inform policy makers' decisions on the timing of introducing and lifting different NPIs.
The study has numerous problems, many of which the authors themselves list in the discussion. They claim, for instance, that closing schools and banning public events have the largest impact on infection rates. But they acknowledge that these were usually the first interventions brought in and that the large impact may just reflect that earliness. In terms of increases in infection after lifting restrictions, they acknowledge that they don't allow for increases in testing, yet the early summer (when most of the restrictions were being lifted) was when testing was being ramped up worldwide, so much of the increase must be attributed to that. They admit they don't take the seasonality of the virus into account, and appear to defend this by citing a model that claims to show that temperature and humidity don't make any difference to transmission, despite it now being clear that the virus faded in many places partly due to the onset of summer and is seeing a seasonal resurgence in the autumn. They also claim schools are major drivers of infection, citing one study about the high viral load in five year-olds, but ignoring all the studies that show closing schools made little or no difference.
They acknowledge that there were varying delays in the interventions having an effect, with a median of eight days to reach 60% of the effect, which seems a very long delay for an impact that should really be immediate (their methodology takes into account the lag between infection and reporting tests results). They argue this is likely to be a result of behavioural inertia, which they say is backed up by Google mobility data, but don't go into detail. It's hard to see how behavioural inertia could explain a delay in the impact of the closure of schools, which is by nature an immediate and universal behavioural change. Likewise, if public events are banned then they are banned. Why then the delay and variation?
Crucially, there is no sign they have considered how much of the decline in R would have happened anyway, due to natural epidemic decline (herd immunity). As often happens with these studies, one gets a sense that they are assuming their conclusion (that NPIs work) and thus don't give proper consideration to the possibility that the reduction in R is unrelated to the interventions.
In some ways, though, this study is welcome to sceptics because it concedes that most interventions have no clear impact, and even for those that do the effect is very limited. If lockdowns don't really prevent transmission, and vaccines likewise, then what argument is left against the strategy of protecting vulnerable people as best we can while otherwise getting back to normal? None that I can see.
Is Public Opinion Turning?
There's an encouraging piece in the Daily Mail today suggesting public opinion is beginning to shift.
Dramatic evidence of a growing revolt against the coronavirus lockdowns emerged last night.

The public think the rules won't work, they will break the law if necessary to see their loved ones and believe it is time to "get Britain back to normal".

These are among the key findings from focus groups that suggest traditional opinion polls have failed to spot a decisive change in attitudes toward the pandemic.

One leading pollster believes Britain could be witnessing a repeat of what happened in the 2015 election and the EU referendum.

Opinion polls forecast Labour's Ed Miliband would be prime minister and that Brexit would be rejected: focus groups indicated the opposite and were proved right each time.

Since the start of the pandemic most polls have suggested voters support lockdowns and, if anything, want the Government to impose even more stringent curbs.

Some have argued this is because furloughed workers have been able to stay at home on 80 per cent of their normal wages thanks to taxpayer funds.

Many Tory MPs opposed to Boris Johnson's three-tier lockdown system claim their stance is backed by many of their constituents.

The Daily Mail listened in to one of the focus groups, typical of several that have been conducted recently, and it echoed the MPs' views.

Carried out last Friday, and comprising a cross-section of society, both Tory and Labour, in London, Birmingham and Liverpool, it appears to show voters have lost faith in lockdowns and are no longer prepared to obey all the rules.

They also think the second wave of the virus will be less dangerous, are increasingly worried about the damage to jobs and the economy.

Meanwhile many will refuse a coronavirus vaccine for fear of side effects and there is continuing fury over rule breakers such as the Prime Minister's chief of staff Dominic Cummings.
The pollster who conducted these focus groups, James Johnson, has written up his findings for the paper.
Stop Press: Only one in 10 told to self-isolate remain at home for two weeks, according to SAGE document.
Lockdown Logic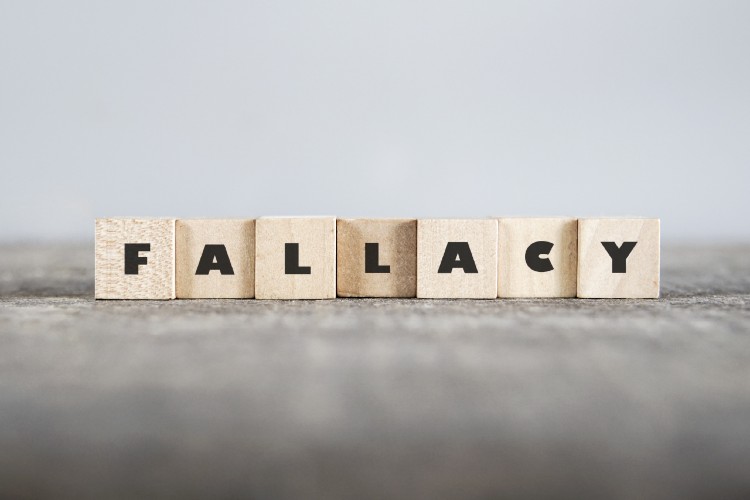 We're publishing today a piece by a philosopher who analyses the so-called logic of the lockdown zealots and finds it wanting. Here's an excerpt.
What, then, is the status of SAGE's (or the BBC's, or the general public's) conviction that a second COVID-19 wave is imminent or already under way? The belief that the NHS is under threat; the conviction that in the absence of further restrictions on personal liberties and economic activity, we risk hundreds of thousands of excess deaths? Clearly, it's a blik: these are expressions of an unshakeable faith in the most pessimistic outcomes – one that is retained and allowed to govern argument, attitudes in social life, and decision-making, regardless of (almost) no matter what evidence to the contrary. The virus is out to get us; and any evidence that suggests otherwise just shows how cunning it is, and how cautious we need to be to protect ourselves against its malevolence. These articles of faith are 'meaningful' to those committed to them, in that they affect the way they live their lives; and they are retained regardless of all rational considerations that count against them.

Some may be inclined to the view that it is no real accident that belief in the 'second wave' (or, perhaps, second coming)'should resemble religious belief. They may suggest that it accords frighteningly well with certain other aspects of the phenomenon as we experience it: the cult of supposed experts – the scientifically-informed 'priesthood' controlling and interpreting the models, whose identities were kept secret for so long (as a guard, presumably, against some form of jealous magic that might undermine, them were their identities publicised). For me, that's going a bit too far: my view is simply that these people can't think straight.
Worth reading in full.
Maureen From Barnsley on Good Morning Britain
An 83 year-old woman from Barnsley has done more to rally support for the sceptics' cause than six months of unrelenting toil on Lockdown Sceptics. But we love her. Here she is socking it to Dr Sarah Jarvis on Good Morning Britain.
Postcard From Albania
Lifestyle writer and Lockdown Sceptics reader Robert Jackman has sent us a postcard from Albania. Sounds like they've got the right idea.
There's a depressing rule of thumb at the moment in Europe that it's typically the countries on the other side of the Berlin Wall that are the freer ones these days. And a visit to Albania – once the last Communist dictatorship in Europe – proves no different.

Of course, Albania does have some coronavirus restrictions. Masks are compulsory in most indoor spaces (restaurants and bars excluded), but the take-up is far patchier than in Britain. The collective mentality seems to be that, whatever the law might say, masks remain a matter of personal choice.

In a short weekend break, I spot the occasional social distancing sign in a window but nothing more than that. There are no restrictions on how many people can enter a shop or sit on a bus. No martials policing the streets. No irritating one-way systems or taped-over seating.

I suspect there are several factors that contribute to the lack of suffocating restrictions we've become used to. As with most poorer countries in Europe, customer-facing businesses in Albania tend to be small and independent, often run directly by owners.

From serving customers to sweeping the floors at closing time, the average Alabanian coffee shop owner has enough to worry about without fussing about whether customers are wearing masks. They're also much less likely to want to chase away custom. Nor do they receive orders from a nervous head office intent on minimising potential liability.

You get the sense that – even putting the virus aside – rules and regulations carry less weight here than they do in the more litigious and bureaucratic West. Cigarettes, for example, are available virtually everywhere and restaurants seem to have the automatic right to let customers smoke – even in a shopping mall. That lack of oversight might not always be a good thing, but I'd happily take it over armed-police shutting down gyms.

When chatting to a bar owner later, I find out there are some other rules in place. It's just as well he mentions them, as I'd have never noticed otherwise. One of the new rules, he says, is that pubs and bars are banned from playing music after 8pm. Does he follow the rule I ask? Of course not, he laughs. In three months, he's received the occasional ticking off from passing police officers, but even then probably only to cover their own backs. The idea that he could be fined or shut down seems alien to him.

Come midnight, the music is louder than when I arrived. At one point, I even hear the sweary refrains of Rage Against The Machine's "Killing in the Name Of ('F**k you I won't do what you tell me!')". I suspect it isn't a deliberate act of defiance, but it's music to the ears of a slightly tipsy lockdown sceptic.

So how is it all working out for Albania? Their daily coronavirus deaths are still in the single figures but have been steadily ticking away for months now. In typically Balkan style, they have effectively arrived at the Swedish model (well, plus masks) by default rather than design. If this is what 'letting the virus rip' looks like, we probably shouldn't be too worried.

There is one final factor that I imagine contributes to the country's aloofness in the face of the virus. As anyone who's been to the Balkans knows, it's common to see death notices printed on A4 paper and posted on special notice boards around town. While the aim is to let people know about upcoming funerals, seeing those black and white photos also reminds you that death is always out there. Perhaps it helps maintain perspective – and keep away the paralysing fear that has gripped so much of western Europe?

After all, I can't help notice that, even in the grip of a pandemic, the wall of remembrance is hardly overcrowded. If Neil Ferguson was right, there would be paper blowing everywhere.
Round-Up
Theme Tunes Suggested by Readers
Wales themed today: "Fear Of A Welsh Planet" by Goldie Lookin Chain and "This Sullen Welsh Heart" by Manic Street Preachers.
Love in the Time of Covid
We have created some Lockdown Sceptics Forums, including a dating forum called "Love in a Covid Climate" that has attracted a bit of attention. We have a team of moderators in place to remove spam and deal with the trolls, but sometimes it takes a little while so please bear with us. You have to register to use the Forums, but that should just be a one-time thing. Any problems, email the Lockdown Sceptics webmaster Ian Rons here.
Sharing stories: Some of you have asked how to link to particular stories on Lockdown Sceptics. The answer used to be to first click on "Latest News", then click on the links that came up beside the headline of each story. But we've changed that so the link now comes up beside the headline whether you've clicked on "Latest News" or you're just on the Lockdown Sceptics home page. Please do share the stories with your friends and on social media.
"Mask Exempt" Lanyards
We've created a one-stop shop down here for people who want to buy (or make) a "Mask Exempt" lanyard/card. You can print out and laminate a fairly standard one for free here and it has the advantage of not explicitly claiming you have a disability. But if you have no qualms about that (or you are disabled), you can buy a lanyard from Amazon saying you do have a disability/medical exemption here (takes a while to arrive). The Government has instructions on how to download an official "Mask Exempt" notice to put on your phone here. You can get a "Hidden Disability" tag from ebay here and an "exempt" card with lanyard for just £1.99 from Etsy here. And, finally, if you feel obliged to wear a mask but want to signal your disapproval of having to do so, you can get a "sexy world" mask with the Swedish flag on it here.
Don't forget to sign the petition on the UK Government's petitions website calling for an end to mandatory face masks in shops here.
A reader has started a website that contains some useful guidance about how you can claim legal exemption.
And here's an excellent piece about the ineffectiveness of masks by a Roger W. Koops, who has a doctorate in organic chemistry.
The Great Barrington Declaration
The Great Barrington Declaration, a petition started by Professor Martin Kulldorff, Professor Sunetra Gupta and Professor Jay Bhattacharya calling for a strategy of "Focused Protection" (protect the elderly and the vulnerable and let everyone else get on with life), was launched last week and the lockdown zealots have been doing their best to discredit it. If you Googled it on Tuesday, the top hits were three smear pieces from the Guardian, including: "Herd immunity letter signed by fake experts including 'Dr Johnny Bananas'." (Freddie Sayers at UnHerd warned us about this hit job the day before it appeared.) On the bright side, Google UK has stopped shadow banning it, so the actual Declaration now tops the search results – and Toby's Spectator piece about the attempt to suppress it is among the top hits – although discussion of it has been censored by Reddit. The reason the zealots hate it, of course, is that it gives the lie to their claim that "the science" only supports their strategy. These three scientists are every bit as eminent – more eminent – than the pro-lockdown fanatics so expect no let up in the attacks. (Wikipedia has also done a smear job.)
You can find it here. Please sign it. Now over 600,000 signatures.
Judicial Reviews Against the Government
There are now so many JRs being brought against the Government and its ministers, we thought we'd include them all in one place down here.
First, there's the Simon Dolan case. You can see all the latest updates and contribute to that cause here.
Then there's the Robin Tilbrook case. You can read about that and contribute here.
Then there's John's Campaign which is focused specifically on care homes. Find out more about that here.
There's the GoodLawProject's Judicial Review of the Government's award of lucrative PPE contracts to various private companies. You can find out more about that here and contribute to the crowdfunder here.
The Night Time Industries Association has instructed lawyers to JR any further restrictions on restaurants, pubs and bars.
And last but not least there's the Free Speech Union's challenge to Ofcom over its 'coronavirus guidance'. You can read about that and make a donation here.
Samaritans

If you are struggling to cope, please call Samaritans for free on 116 123 (UK and ROI), email jo@samaritans.org or visit the Samaritans website to find details of your nearest branch. Samaritans is available round the clock, every single day of the year, providing a safe place for anyone struggling to cope, whoever they are, however they feel, whatever life has done to them.
Shameless Begging Bit
Thanks as always to those of you who made a donation in the past 24 hours to pay for the upkeep of this site. Doing these daily updates is hard work (although we have help from lots of people, mainly in the form of readers sending us stories and links). If you feel like donating, please click here. And if you want to flag up any stories or links we should include in future updates, email us here. (Don't assume we'll pick them up in the comments.)
Special thanks to graphic designer and Lockdown Sceptics reader Claire Whitten for designing our new logo. We think it's ace. Find her work here.
And Finally…
This video about the Asch Conformity Experiment shows how easily people can be induced to go along with a group rather than trusting the evidence they can see with their own eyes, especially when the group is unanimous. Sometimes it is because they become convinced the group must be right because it sees or knows something they don't. Sometimes it is because they don't want to stand out or rock the boat. But the more people stand up against the consensus, the more others are willing to look again and decide for themselves. Highly recommended (and only four minutes long).