Medical Journals Refuse To Publish Landmark Danish Mask Study
Three leading medical journals have refused to publish the results of the first major scientific investigation into the effects of wearing masks on the spread of COVID-19. The authors of the long-awaited "gold-standard" randomised controlled trial have admitted their findings are "controversial" and are keeping them secret until their paper has been peer-reviewed and published. The Danish newspaper Berlingske has the details.
Professor: Large Danish mask study rejected by three top journals

The researchers behind a large and unique Danish study on the effect of wearing a mask are having great difficulty in getting their research results published. One of the participating professors in the study admits that the still secret research result could be perceived as 'controversial'.

For weeks, the media and researchers around the world have been waiting with increasing impatience for the publication of a large Danish study on the effect – or lack thereof – of wearing a mask in a public space during the corona pandemic.

Now one of the researchers who has been involved in the study has said that the finished research result has been rejected by at least three of the world's leading medical journals.

These include the Lancet, the New England Journal of Medicine and the American Medical Association's journal JAMA.

"They all said no," says the Chief Physician in the Research Department at North Zealand Hospital, Professor Christian Torp-Pedersen.

However, the Professor does not wish to disclose the journals' reasoning.

"We cannot start discussing what they are dissatisfied with, because in that case we must also explain what the study showed – and we do not want to discuss that until it is published," explains Christian Torp-Pedersen.

The study was initiated at the end of April, following a grant of DKK 5m [£600,000] from the Salling Foundations [owner of the Salling Group, Denmark's largest retailer]. It involved as many as 6,000 Danes, half of whom had to wear face masks in public over a long period of time. The other half was selected as the control group.

A large proportion of the test participants were employees of the Salling Group's supermarkets: Bilka, Føtex and Netto.

The study and its size are unique, and the purpose was once and for all to try to clarify the extent to which the use of face masks in public spaces provides protection against coronavirus infections.
One of the co-authors, Henrik Ullum, tweeted yesterday they are "very unhappy".
It wouldn't be the first time politics has trumped science amongst those who are supposed to be its guardians. Professor Sunetra Gupta said in September that she was having unusual difficulty getting anything on herd immunity published, and Dr Gabriela Gomes has said the same thing.
I think we can be fairly confident that this mask study – the largest ever carried out – doesn't say what the pro-maskers would like. On October 18th, Alex Berenson revealed on Twitter that one of the study's lead investigators, Professor Thomas Benfield, had said the study would be published "as soon as a journal is brave enough to accept the paper".
No courage would be required if the study confirmed Covid orthodoxy. Watch this space.
Mask Creep
Molly Kingsley, one of the three founders of UsForThem, has written a piece for Lockdown Sceptics today about the harm mandatory masking is doing to schools – particularly in those schools that over-interpret the Government's advice and insist that children wear masks in the classroom – and the strange absent of any public debate about this. The Government didn't allow the House of Commons to debate mandatory masking before ramming it through with a Statutory Instrument, and the House of Lords has failed to step into the breach.
I am increasingly despondent. Many who believe there should have been more rigorous analysis of this, the most intrusive non-pharmaceutical public health intervention of our times, speak as if the argument has been lost, or believe there are more important battles to fight. Alas, there are many battles ahead. But for children, this is a critical one, particularly for children with special needs. It is a debate we must have even when those around us tell us we should be ashamed to do so.
This is an excellent piece by a mother of two young children who has been red-pilled by the transformation of our democratic Government into a public health dictatorship.
Worth reading in full.
Case Counting: Government Quietly Starts Double Counting Positives
"Case" numbers are all over the place at the moment. After hitting a high on Wednesday of 26,688 reported, they were back down to 21,242 yesterday. By specimen date there still appears to be no overall growing trend since October 12th, except for a bizarre tower on October 19th. As ever with "cases", what these positive test results actually mean and how they relate to clinical cases of the disease COVID-19 is difficult to unravel.
One issue is whether "cases" now include repeat positive tests for the same individual, conducted for example as they await the all-clear. Previously they did not, but it was revealed this week that as of Thursday October 15th the Government has begun to include duplicates as long as they are from different survey weeks. This means that each person who tests positive and is then tested again each week will continue to add new "cases" to the counter for as long as the test (at what sensitivity they don't say) continues to find some virus fragments to trigger it. Here's the relevant part of the revised methodology statement.
People tested and people testing positive

For both pillars 1 and 2, data for England is provided by the NHS and PHE and the number of confirmed cases are collated to give the total number of confirmed cases over the reporting period. More details about the data sources and methodology for pillar 1 and pillar 2 can be found in the section Coronavirus (COVID-19) testing in the UK.

From October 15th, the methodology for people tested and people testing positive has changed.

Previously, the number of people newly tested and newly testing positive was reported, where the figures were de-duplicated over the entirety of the pandemic so an individual would only appear once. This meant someone tested in March and again in September would only be counted in the March counts. This was progressively becoming less meaningful the longer the duration of the pandemic and meant that it was not appropriate to calculate a positivity rate from this data.

Figures are now reported as people tested and people testing positive at least once in the reporting week. People tested or testing positive are only counted once over the 7-day reporting period (Thursday to Wednesday), with a positive test being prioritised over a negative test. A person can be counted within more than one 7-day reporting period. If someone was tested more than once in different reporting weeks, they would be included in the count for all reporting weeks they were tested in.

For example, if a person was tested on Thursday and Friday of the same week, they would only be counted once in the reporting week. However, if someone was tested on Tuesday and Friday of the same week, that individual would be counted in 2 reporting periods, as the 2 tests fall into different 7-day reporting periods. If a person is tested under both pillar 1 and pillar 2 in the same reporting week, then only the pillar they were first tested under is counted, unless they were tested in both pillars on the same day, in which case, they are counted under pillar 2.
Is this what lies behind the increase in week beginning October 15th? It's unclear whether this change will affect daily case data, as reported on the Government's coronavirus dashboard, or just the weekly statistics released by NHS Test and Trace. The way the Government introduced this major change without proper announcement or explanation is very poor and doesn't exactly help us understand the course of the epidemic. As far as we are aware, this is the third methodological change the Government has made when it comes to calculating cases and the positivity rate since July 2nd.
To be fair to NHS Test and Trace, this change may be intended to eliminate the problem in calculating the positivity rate that Dr Clare Craig spotted in tab 5 of the dataset in the press release that accompanied Chris Whitty and Patrick Vallance's presentation on September 30th. A note in tab 5 stated: "The number of people tested in a given week will exclude some people who have been tested in a previous week, so may not be an accurate denominator to use. For example, someone testing negative for the first time in week 1 will be counted in the 'people tested' figure for that week. If that same person tests negative again in week 4, they will not be counted in the 'people tested' figure for week 4." As Clare pointed out, if NHS Test and Trace wasn't including repeat negative testers in the weekly test results – people who've tested negative before – that meant the denominator was being artificially deflated and the positivity rate artificially inflated. So what this new change may mean is that repeat testers who've tested negative in the previous week are now included in the denominator when it comes to calculating the positivity rate. But when NHS Test and Trace made this change it also decided to include repeat testers who've tested positive in the previous week when it comes to calculating "cases", thereby increasing the number of positive "cases" in the weekly releases. We've asked Clare about this and she confirmed this reading. As she said, the most honest way of reporting this would be to only include first positives in the daily and weekly testing data and to keep all the negatives in the denominator when calculating the positivity rate.
Meanwhile, the latest update from the Royal College of General Practitioners shows that patients under investigation for COVID-19 dropped considerably in the North West in the week ending October 18th. This is yet another indication that the autumn epidemic in and around Manchester peaked well ahead of its Tier 3 restrictions coming into effect.
Needless to say, these are not the figures of an epidemic "increasing exponentially " and in need of authoritarian intervention.
Stop Press: Check out this Facebook video by Luke Pompey. He gets a Covid test in the post, breaks the swab stick in half without taking any swabs, posts it back to the NHS then gets a positive result in the mail a few days later.
Sweden Liberates its Elderly and Takes Another Step Back to Normality
Faced with a small rise in Covid cases, what does Sweden do? Not clamp down hard, as we have, but abolish all remaining restrictions on the elderly, declaring they've suffered enough. Fraser Nelson in the Telegraph has more.
Sweden has rejected lockdown and face masks, but infections there are on the rise again. Yesterday, its public health agency published a report noting this – and pointing out that the elderly are at the gravest risk. In any other country, you could guess what would come next: a crackdown or curfew, a ban on socialising, a "rule of six", no more seeing grandchildren. But what the officials had to say next was – to British ears – astonishing.

The elderly, they said, have suffered enough. They have spent months being advised to avoid public transport, shopping malls and other parts of everyday life. And the result? Loneliness. Misery. This is more than unpleasant: it quickly translates into depression, mental health issues and mortality. "We cannot only think about infection control," said Lena Hallengren, Sweden's health minister, "we also need to think about public health." An important distinction: focus on Covid to the exclusion of other conditions and you risk lives.

Sweden is perhaps the first country in the world to make this case so clearly: isolation kills too. We now know much more about the virus, said Ms Hallengren, but we also know more about the side effects of lockdown – and even in Sweden's case (where restrictions were voluntary) these effects are severe. Her 21-page report found a "decline in mental health" that was "likely to worsen the longer the recommendations remain in place". So restrictions for the over-70s have been abolished forthwith, even with Covid rising (albeit slowly). And all this in the name of public health, not the economy.
This may sound at odds with the Great Barrington Declaration strategy of focused protection of the vulnerable. But in fact it's the endpoint of it: to reach a level of population immunity in a relatively short space of time that allows restrictions on the high-risk to be lifted. Sweden may well still see the usual rise in respiratory disease this winter, but its public health officials have evidently concluded it is unlikely to include a large new deadly wave of Covid. The evidence to date suggests they're right. Once again, Sweden pioneers a different way. Let's hope this time we learn from them.
Stop Press: Sweden is also allowing large gatherings to take place, provided the total number is 300 or below.
Vaccines Unlikely to Prevent Infection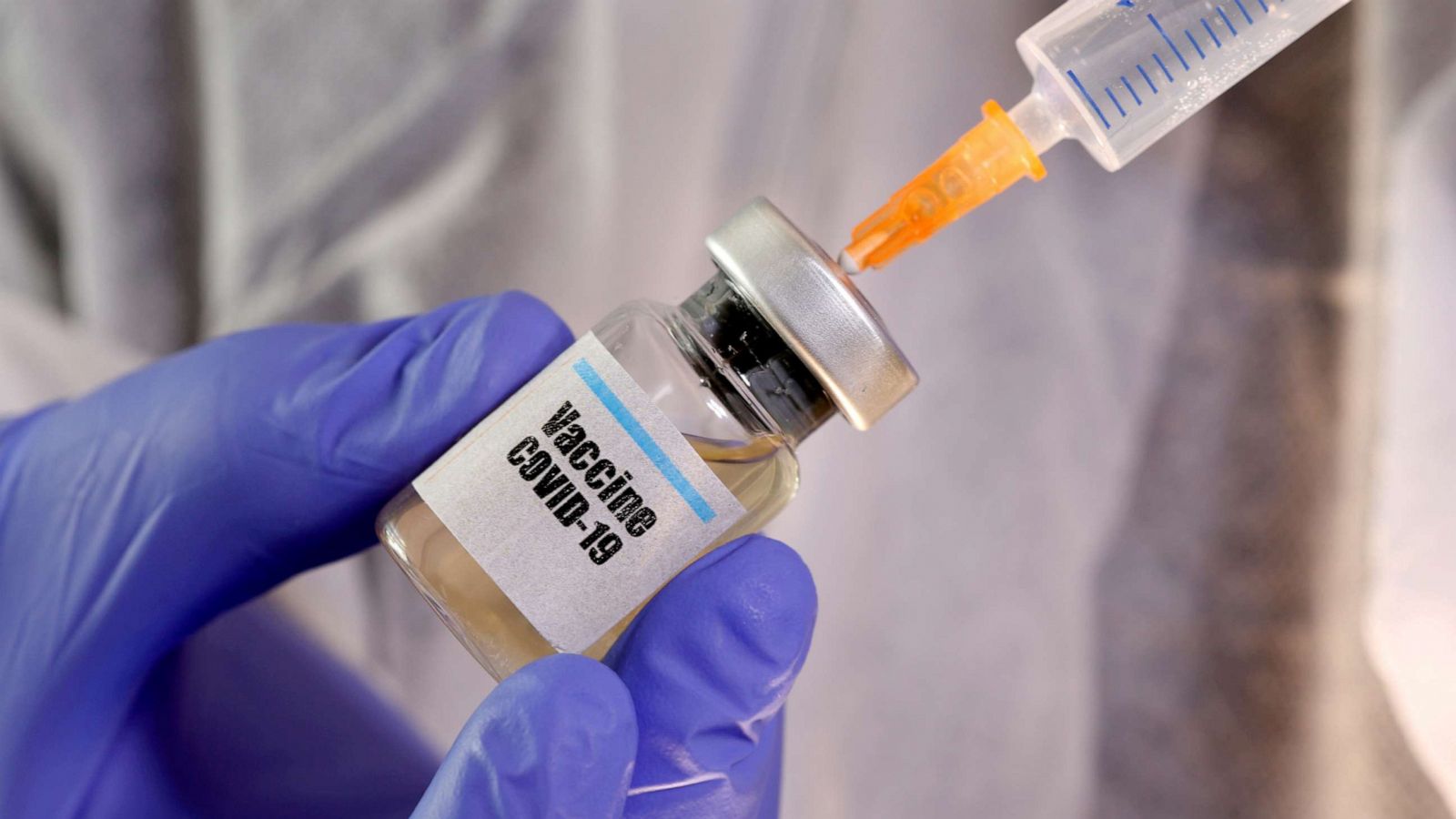 Seasoned sceptic Barry Norris on the Argonautica blog has written an incisive and well-researched piece on the widespread misconceptions of what the Covid vaccines are likely to achieve. Surprisingly, it's not to prevent infection or reduce the risk of death or serious illness.
It is a common misconception that an approved vaccine will provide "silver bullet" immunity, a scenario based more on a Hollywood film narrative than reality5 because no Covid vaccine trial protocol6 defines its "success" as:

– Providing immunity from infection from the SARS-COV-2 virus
– Reducing mortality risk from the COVID-19 disease7
– Providing immunity from COVID-19 disease symptoms

Instead trial "success" is defined as an amelioration of COVID-19 symptoms in 50-60% of volunteers, who are healthy adults likely to be at risk only from a mild or asymptomatic infection and thus not even a population group facing significant mortality risk from COVID-19.8 These dud Covid vaccines aspire to be buckshot not silver bullets: if they are the answer, what was the question?

Early stage trials have generally demonstrated an antibody response to inoculation with uncomfortable but so far generally tolerable side-effects in healthy adults (although both Astra9 and J&J10 trials were on hold whilst safety data was investigated).11 But the duration of the antibody responses is (as yet) unknown and it has not yet been proven whether the antibodies will offer any protection from the SARS-CoV-2 virus infection or the onset of the COVID-19 disease.12 Moderna recently admitted in the recent rehash of their Phase 1 data "no correlate of protection for SARS-COV-2 has been established".13 In fact, no vaccine trial has yet presented any data providing any evidence of sterilising immunity which would be considered the gold standard for any vaccine. In a rare interview where senior management has been asked what constituted "success", the Head of Biopharmaceutical R&D at Astra Zeneca Mene Pangalos confirmed that the vaccine "doesn't need to cure you of SARS-COV-2".14

You might think that "success" in all vaccine trials would involve a primary endpoint of a statistically significant reduction in infection from the specific SARS-COV-2 virus amongst the inoculated group versus the placebo group. This is not the case. The primary endpoints are focused on safety and the efficacy of the vaccine in ameliorating the onset of the COVID-19 disease as measured by the severity of symptoms (asymptomatic infections are not even counted toward the primary endpoint but only towards secondary, more speculative endpoints). The vaccines are therefore primarily measuring their effectiveness as a treatment of the COVID-19 disease rather than immunising the inoculated against infection from the SARS-COV-2 virus. This is a subtle but extremely important nuance. An analogy would be a vaccine that delays or mitigates the onset of the AIDS disease but does nothing to protect from being infected by the HIV virus. Hence the stated clinical aim of the vaccines is not to prevent transmission of the virus.
One question this raises is should the vaccines actually be called "vaccines"? Google's Oxford Languages definition of vaccine is "a substance used to stimulate the production of antibodies and provide immunity against one or several diseases, prepared from the causative agent of a disease, its products, or a synthetic substitute, treated to act as an antigen without inducing the disease". If the Covid "vaccines" aren't going to "provide immunity" they're not really vaccines, are they? More like prophylactics – the leaky condom variety.
Worth reading in full.
Freshers' Covid
A reader writes to tell us about what life is like for her daughter in her second year of university in the north of England, where there is an outbreak of SARS-CoV-2.
Going to the campus testing centre for a test is becoming a virtual rite of passage at the first sign of a sore throat or a sniffle, along with the obligatory posting of the test result on Snapchat. In my daughter's house of four occupants, three of them developed flu-like symptoms over the course of last week and by Saturday all three of them had been for tests. (The fourth thinks she had "the virus" earlier this year.) All three tests came back positive so all four of them have had to self-isolate for 10 days. One felt ill enough to spend last weekend in bed but is now much better. The other two, including my daughter, felt a bit headachy and grotty for a few days but are now fine, except that all three of them lost their sense of taste and smell – oddly, this only happened after they had the test. They're complaining bitterly about this as they can't taste their food, as well as panicking in case it's permanent (since there's so much fear porn about this on the internet). I agree it's a vexing symptom and I hope they recover from it soon, but it isn't life-threatening. They seem to have forgotten how ill they were with "freshers' flu" last year – it persisted for weeks and nobody escaped it, along with viral conjunctivitis, chest and sinus infections, even a case of glandular fever in my daughter's hall. And yet the university's student "cases" are rising steadily as the vogue for getting tested intensifies, and most of them seem to be fine except for many of them having this loss of taste and smell.
James Delingpole Interviews Dr Mike Yeadon
James Delingpole has interviewed Lockdown Sceptics contributor Dr Mike Yeadon for the latest episode of the Delingpod. This is a must listen. You can either listen to it on YouTube here or on Podbean here.
Round-Up
Theme Tunes Suggested by Readers
Just one today: "World of Tiers" by Hawkwind.
Love in the Time of Covid
We have created some Lockdown Sceptics Forums, including a dating forum called "Love in a Covid Climate" that has attracted a bit of attention. We have a team of moderators in place to remove spam and deal with the trolls, but sometimes it takes a little while so please bear with us. You have to register to use the Forums, but that should just be a one-time thing. Any problems, email the Lockdown Sceptics webmaster Ian Rons here.
Sharing stories: Some of you have asked how to link to particular stories on Lockdown Sceptics. The answer used to be to first click on "Latest News", then click on the links that came up beside the headline of each story. But we've changed that so the link now comes up beside the headline whether you've clicked on "Latest News" or you're just on the Lockdown Sceptics home page. Please do share the stories with your friends and on social media.
Woke Gobbledegook
We've decided to create a permanent slot down here for woke gobbledegook. Today, it's the plans of the Scottish Government to force all teachers to subscribe to the radical Left notion of "intersectionality" or be out on their ear. Steerpike, the Spectator's gossip columnist, has the details.
This year, the General Teaching Council for Scotland (GTCS) has been consulting on new 'Professional Standards' for teachers, which will come into force in August 2021. In June, the GTCS approved a final draft of the new standards, which it has now published online and asked for feedback.

As part of its powers, the GTCS is able to strike off teachers who do not meet its professional standards, and they are a benchmark of competence for all new teachers joining the profession. In other words, any teachers who do not subscribe to them will not be teaching for very long.

Rather worryingly then, Mr S has spotted that the teaching body has decided to adopt a left-wing political framework for its new standards.

The GTCS lists three professional values that all teachers will be expected to have in Scotland in 2021: 'trust and respect', 'integrity', and 'social justice'.

Some of the qualities the GTCS describes as belonging to social justice are innocuous enough. It is hard to object to the idea, for example, that teachers should promote the health and wellbeing of students in their care.

Other qualities are more controversial. If the standards are enacted, it will become compulsory for teachers in 2021 to be: "Committing to social justice through fair, transparent, inclusive, and sustainable policies and practices in relation to protected characteristics… and intersectionality."

Exactly how teachers are meant to demonstrate their commitment to 'intersectionality' (a rather nebulous strand of identity politics that stresses the importance of competing levels of privilege) in their day to day practice, as the standards command, is beyond Mr Steerpike's imagination.
Thinking of becoming a teacher in Scotland? Forget about the three Rs. You need to read Kimberlé Williams Crenshaw, the inventor of this dotty theory.
"Mask Exempt" Lanyards
We've created a one-stop shop down here for people who want to buy (or make) a "Mask Exempt" lanyard/card. You can print out and laminate a fairly standard one for free here and it has the advantage of not explicitly claiming you have a disability. But if you have no qualms about that (or you are disabled), you can buy a lanyard from Amazon saying you do have a disability/medical exemption here (takes a while to arrive). The Government has instructions on how to download an official "Mask Exempt" notice to put on your phone here. You can get a "Hidden Disability" tag from ebay here and an "exempt" card with lanyard for just £1.99 from Etsy here. And, finally, if you feel obliged to wear a mask but want to signal your disapproval of having to do so, you can get a "sexy world" mask with the Swedish flag on it here.
Don't forget to sign the petition on the UK Government's petitions website calling for an end to mandatory face masks in shops here.
A reader has started a website that contains some useful guidance about how you can claim legal exemption.
And here's an excellent piece about the ineffectiveness of masks by a Roger W. Koops, who has a doctorate in organic chemistry.
The Great Barrington Declaration
The Great Barrington Declaration, a petition started by Professor Martin Kulldorff, Professor Sunetra Gupta and Professor Jay Bhattacharya calling for a strategy of "Focused Protection" (protect the elderly and the vulnerable and let everyone else get on with life), was launched last week and the lockdown zealots have been doing their best to discredit it. If you Googled it on Tuesday, the top hits were three smear pieces from the Guardian, including: "Herd immunity letter signed by fake experts including 'Dr Johnny Bananas'." (Freddie Sayers at UnHerd warned us about this hit job the day before it appeared.) On the bright side, Google UK has stopped shadow banning it, so the actual Declaration now tops the search results – and Toby's Spectator piece about the attempt to suppress it is among the top hits – although discussion of it has been censored by Reddit. The reason the zealots hate it, of course, is that it gives the lie to their claim that "the science" only supports their strategy. These three scientists are every bit as eminent – more eminent – than the pro-lockdown fanatics so expect no let up in the attacks. (Wikipedia has also done a smear job.)
You can find it here. Please sign it. Now over 600,000 signatures.
Judicial Reviews Against the Government
There are now so many JRs being brought against the Government and its ministers, we thought we'd include them all in one place down here.
First, there's the Simon Dolan case. You can see all the latest updates and contribute to that cause here.
Then there's the Robin Tilbrook case. You can read about that and contribute here.
Then there's John's Campaign which is focused specifically on care homes. Find out more about that here.
There's the GoodLawProject's Judicial Review of the Government's award of lucrative PPE contracts to various private companies. You can find out more about that here and contribute to the crowdfunder here.
The Night Time Industries Association has instructed lawyers to JR any further restrictions on restaurants, pubs and bars.
And last but not least there's the Free Speech Union's challenge to Ofcom over its 'coronavirus guidance'. You can read about that and make a donation here.
Samaritans

If you are struggling to cope, please call Samaritans for free on 116 123 (UK and ROI), email jo@samaritans.org or visit the Samaritans website to find details of your nearest branch. Samaritans is available round the clock, every single day of the year, providing a safe place for anyone struggling to cope, whoever they are, however they feel, whatever life has done to them.
Shameless Begging Bit
Thanks as always to those of you who made a donation in the past 24 hours to pay for the upkeep of this site. Doing these daily updates is hard work (although we have help from lots of people, mainly in the form of readers sending us stories and links). If you feel like donating, please click here. And if you want to flag up any stories or links we should include in future updates, email us here. (Don't assume we'll pick them up in the comments.)
Special thanks to graphic designer and Lockdown Sceptics reader Claire Whitten for designing our new logo. We think it's ace. Find her work here.
And Finally…
Toby in his Spectator column this week has had enough of the profligacy and politicking of the devolved administrations during this pandemic as they have indulged in heavily subsidised lockdowns which seem designed to make the Westminster Government look bad.
The actions of Welsh First Minister Mark Drakeford are scarcely any more explicable. His decision had nothing to do with rising case numbers, hospital admissions or deaths. Daily cases by specimen date plateaued in Wales last week, as have the number of COVID-19 patients in critical care. Daily deaths from Covid peaked at 11 on October 7th and haven't climbed above single digits since. The cumulative death toll in Wales is 1,722, which is about 4% of the total in England.

No, the reason the Welsh Labour leader has imposed these draconian restrictions is to ratchet up the pressure on Boris and make it more difficult for him to avoid imposing a two-week 'circuit breaker', thereby enhancing the standing of Keir Starmer, who called for one last week. Drakeford can afford to play politics with his own people's livelihoods because he knows that Boris — the man he's doing his best to embarrass — will have to pick up the pieces.
Toby says he hasn't "quite given up on unionism" and still thinks "we're better off together", though worries "what will become of Scotland and Wales if we were to part". Indeed. Personally I find it bizarre to think we'd no longer be Great Britain or the United Kingdom. Talk about a shock to the system! I'm more inclined to say we should be strict with our separatists in the time-honoured tradition of America and Spain and not even countenance secession. But Toby is more charitable and thinks we should give them an ultimatum: "The English can't continue bankrolling you if you're just going to set fire to the money in a misguided effort to make yourselves look better than us. Either you abandon this sophomoric pretence of independence and throw in your lot with us or you become separate sovereign states, entirely responsible for your own affairs."
Worth reading in full.