Government Was Warned About Looming Cancer Crisis Five Months Ago
Lockdown Sceptics has obtained a briefing note written by Professor Karol Sikora on May 18th warning the Government about the looming crisis in cancer care and making a series of recommendations about how to avoid it. Prof Sikora even flagged up the risk that GP referrals of suspected cancer patients would fall dramatically, which Cancer Research UK said yesterday meant that 350,000 people who would normally have been referred to hospital with suspected cancer in the past six months have still not been seen.
The briefing note was produced at the behest of Sir Simon Stevens, the NHS's Chief Executive, but after submitting it to a civil servant in the DHSC Prof Sikora never heard anything more.
Not only did Prof Sikora identify all the risks that have subsequently materialised, he also suggested a solution: collaboration with the private sector. Here's his conclusion:
The surge of cancer patients is expected by late summer 2020. The independent sector has huge resources to assist the NHS by working in partnership. Developing a plan centrally and authorising local coordination based on existing NHS cancer centres would provide the most effective structure for implementation. This will significantly mitigate against delay and strict rationing to ensure the best long-term outcomes for our patients.
When the official inquiry begins into the unending series of cock-ups by the Government and the Civil Service, this document will be a smoking gun.
Did Tony Blair Break Quarantine Rules?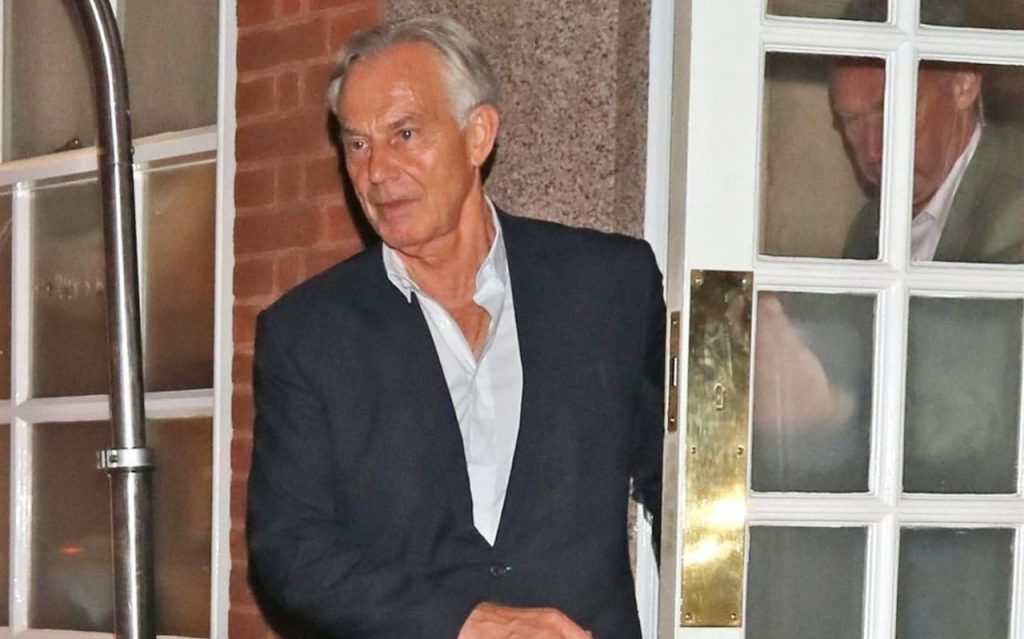 You'd be forgiven for thinking it's one set of lockdown rules for the political elite and another for the hoi polloi, given how many times members of the political class have been caught flouting the rules. The latest addition to this ignominious list is Tony Blair. The Sunday Telegraph has devoted its front page splash to the story.
Tony Blair was last night accused of a "flagrant" breach of COVID-19 restrictions, after failing to self-isolate for a fortnight after a two-day trip to the US on a private jet.

In pictures obtained by this newspaper, the former prime minister is seen leaving a restaurant in Mayfair 10 days after his return from Washington DC last month.

The Sunday Telegraph understands that Mr Blair appealed to Whitehall ­officials for special dispensation from the COVID-19 rules, but that he was not issued with the formal exemption letter he would have needed to avoid the 14-day isolation period.

The Telegraph is not aware of any other exemption for which Mr Blair could qualify. He claims he was advised to follow rules on attending "international conferences", having travelled to the US for a ceremony at the White House at which Israel signed agreements establishing formal relations with Bahrain and the UAE.

But the "international conferences" exemption to the rules applies to ­diplomats, staff at international bodies such as the UN and formal representatives at international conferences who have been "granted privileges and immunities".

Mr Blair is considered a private ­citizen, having stepped down from his post-No 10 role as Middle East envoy in 2015.

Those taking advantage of the exemption require "an exemption letter to show at the border".

A spokesman for the former Prime Minister said he was invited by the US Government because of the role he played in the agreement between Israel and the UAE – describing the ceremony as a "diplomatic conference".

The spokesman also insisted Mr Blair "posed no risk to anyone" as he was tested before his departure, on arrival at the White House, and again several times since returning to the UK.
Posed no risk to anyone?
Well, I've had the virus and recovered and have the antibodies to prove it, so I'm not a risk to anyone either. Does that mean I, too, can disregard the rules when they're inconvenient?
Didn't think so.
Stop Press: The Mail on Sunday has confirmed that MPs did flout the 10pm curfew in a House of Commons bar on October 5th. Matt Hancock has confirmed that he was in the bar on the night in question, but left to vote at 9.40pm and won't disclose whether he returned afterwards in spite of being asked the question 30 times. Things are looking a bit sticky for the Health Secretary.
Tory Grandees Ask: "What's the Exit Strategy?"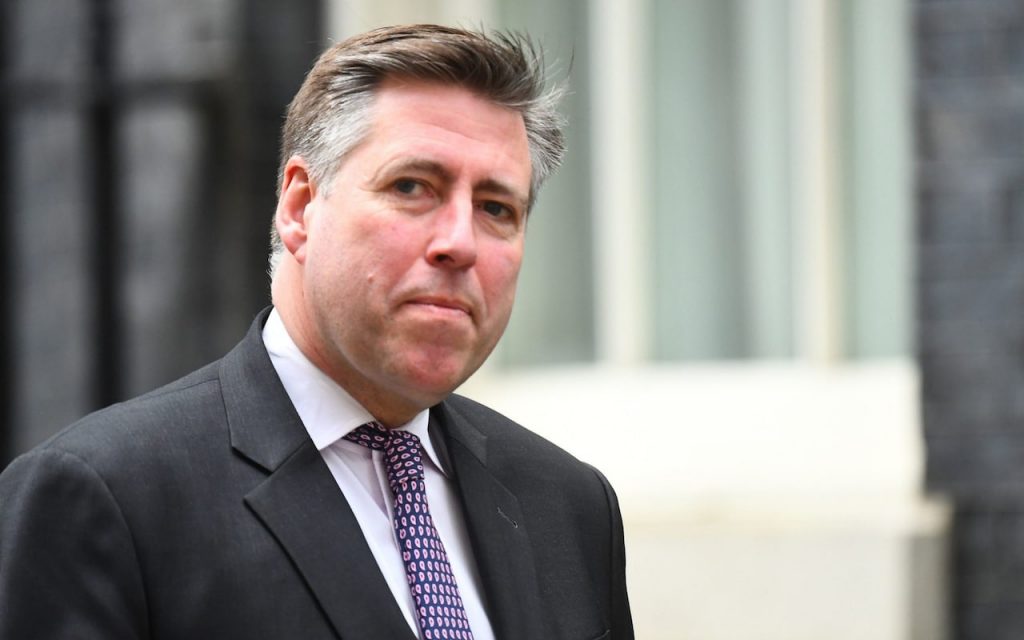 Also on the front page of the Sunday Telegraph is a story about how senior Tories, including Sir Graham Brady, Chair of the 1922 Committee, are demanding to know what the exit strategy is.
Senior Conservatives expressed growing anger at the Government's handling of the COVID-19 pandemic, amid mounting concern that swathes of the country are heading for further restrictions this week.

On Saturday, Julian Jessop, an independent economist, said that another lockdown could result in a fresh hit to GDP of at least 5%.

Lord Lamont, the former Chancellor, warned that repeatedly imposing draconian restrictions and then lifting them is "deeply damaging to business and is not really a strategy".

Sir Graham Brady, Chairman of the 1922 committee of Tory backbenchers, whose Altringham and Sale West constituency in Manchester faces being placed in the highest tier of restrictions, said constant lockdowns or "circuit breakers" to suppress the virus would be "pointless".

"If further restrictions on people's lives are proposed, the Government has to set a clear end date and a strategy for returning life to normal," Sir Graham said.
Amidst all these rumblings of discontent on the backbenches, a pollster with close links to Number 10 has warned that public opinion is turning.
James Frayne, who has previously carried out focus group research for the Government, warns of a looming shift in public opinion, against further lockdowns. He also accused the Government of "playing down the obvious economic risks associated with harsher measures".

His warning came as a poll by ORB International found that just 10% of people believe the pandemic is under control in this country – a record low.

Mr Frayne, founding partner of the Public First policy research agency, states: "Opinion will shift fast with public realisation of the economic trauma set to befall us. Oddly, politicians have mostly kept this hidden from the public to date.

"But when Government reduces personal and business support – as they must – people will see the direct trade-offs being made: essentially, health versus living standards. In this new world, the key polling question will be: 'are you happy to pay a lot more in tax and risk your job for a national lockdown?' For most, the answer will be a resounding no."

Mr Frayne suggests that Andy Burnham, the Mayor of Greater Manchester, has identified a shift in public mood, which is leading him to resist No 10's attempts to move the city into Tier 3.

"The fact he has highlighted the relatively low growth of Covid cases there, as well as talking in stark terms about the economic damage Tier 3 would bring about, is a major step… If the Labour Party follows Burnham's lead – not imminently likely, granted – the Government would be in a very vulnerable position politically."

He adds: "If they are not careful, they are going to look like they are blasé about the lives of ordinary people across the country."
Worth reading in full.
Stop Press: There's a good piece in the Sunday Times documenting the deteriorating relationship between the Government and its scientific advisors.
"We've begun to hate the scientists," said one Tory MP who has supported the Government on all the votes on restrictions. "You've got these guys on SAGE briefing journalists, going on the telly saying the PM must bring in a national lockdown. Why are they allowed to do that? You are either part of the team or you're not. You can be an independent scientist and say what you like. You can't be part of SAGE and go on telly saying they need to do this."
Report From Yesterday's Anti-Lockdown Protest
A reader has been in touch to tell us about his experiences on yesterday's anti-lockdown demo in London. Not all "anti-vaxxers", as the Evening Standard would have us believe.
I'd say around two to three thousand gathered at Speakers' Corner. There was a bit of confusion initially between the two groups leading the event, with StandUpX wanting to head down Oxford Street, and Justice UK wanting to march directly to Downing Street. It had a bit of a Judean People's Front vs the People's Front of Judea feel about it. The two groups split, although the Oxford Street march probably attracted about 90% of us.

There were a lot of police and Community Liaison Officers on hand, but no sign of the more thuggish variety from the Territorial Support Group that brutalised the Trafalgar Square gathering. The police behaved very reasonably, walking us down Oxford Street and through Oxford Circus. The crowd, as with the Trafalgar Square rally, was peaceful and good natured. Several bus drivers obligingly sounded their horns in support. We got talking to various people as we walked along. One lady had lost her job recently and her savings were too big to get Universal Credit. Another said many of her neighbours had told her they would be at the march, but when she got to the station it was deserted.

Several marchers engaged with passers-by on Oxford Street, encouraging them to take off their masks. The numbers of – particularly younger – people wearing masks outside was thoroughly depressing. They stood, watched and photographed the protesters filing past. No doubt behind the masks they were open mouthed. We thought there was still quite a way to go to persuade people.

Eventually, the march turned up Rathbone Place and was stopped there by police. Lots of us wondered whether we were about to be kettled, so left. We popped in to a fairly busy pub and the remaining marchers passed by. There were some dismissive reactions from some in the pub. Three couples on the table next to us bellowed about the "nutters" and how there wasn't "a mask among them". It's inconceivable that they were all part of one household, but will have lied about that. People pay lip service to the rules but don't comply when it suits.

Later we came across a much depleted march near Covent Garden, which we re-joined for a short period before heading back to our hotel. Not sure where they ended up or whether they made it down Whitehall.
Who are the Real Heirs of John Snow in the Herd Immunity Debate?
The scientific Establishment has come up with an answer to the Great Barrington Declaration which it has called the John Snow Memorandum, named after the 19th Century public health scientists thought to be the founder of epidemiology. But as we pointed out on Lockdown Sceptics a couple of days ago, John Snow was a maverick who refused to believe the consensus among the scientists of his day about the causes of infectious diseases and instead set about gathering empirical evidence like a proper scientist. And when he discovered the real cause of the Soho Cholera outbreak, he came up with a targeted intervention that stopped it in its tracks. In short, John Snow has much more in common with Martin Kulldorff, Sunetra Gupta and Jay Bhattacharya – the original authors of the GBD – than he does with the Establishment toadies who've signed the Memorandum.
The same point is made by Robert E Wright in an excellent post for the American Institute for Economic Research.
What the signatories of the John Snow Memorandum want you to think is that they are the John Snows of 2020, bravely following "the" science. But the fact is, the Lancet and signatories like Chelsea Clinton represent the Establishment, hellbent on maintaining current policies regardless of the mounds of evidence that lockdowns do not work to stop the spread and increase other forms of mortality. They gloss over the fact that Snow searched for a targeted intervention, not the lockdown of London.
Worth reading in full.
NHS Test and Trace Hands Over Data to Police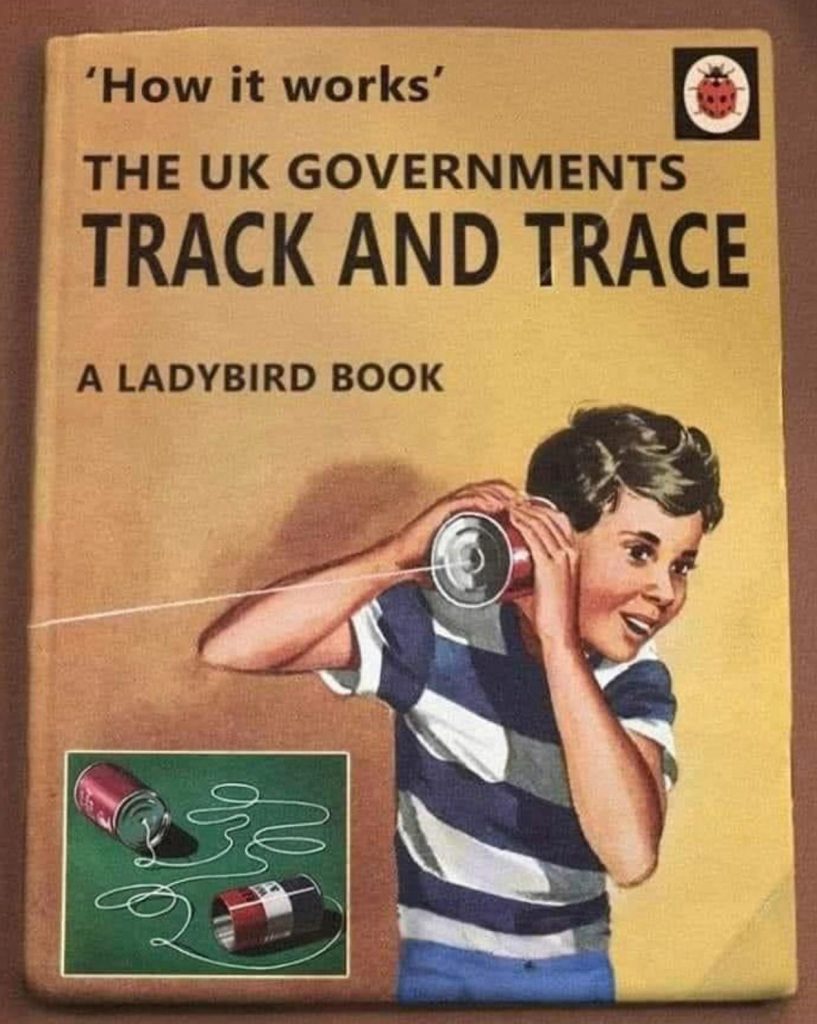 Just when you thought public trust in the Government couldn't sink any lower, the Department of Health and Social Care has said information obtained by NHS Test and Trace about which individuals should be self-isolating will be shared with the police so they can ensure people are complying. Sky News has more.
The Department of Health and Social Care (DHSC) confirmed it had "agreed a memorandum of understanding with the National Police Chiefs Council (NPCC)" to provide forces with the information on a "case-by-case basis".

In a statement, a spokesman told Sky News: "It is a legal requirement for people who have tested positive for COVID-19 and their close contacts to self-isolate when formally notified to do so.

"The DHSC has agreed a memorandum of understanding with the NPCC to enable police forces to have access on a case-by-case basis to information that enables them to know if a specific individual has been notified to self-isolate.

"The memorandum of understanding ensures that information is shared with appropriate safeguards and in accordance with the law. No testing or health data is shared in this process."
I wonder how people will feel the next time they look at that NHS Covid app on their phones? As Alistair Haimes said on Twitter, the DHSC was very keen to tell us how many millions of people were downloading the app when it was rolled out a couple of weeks ago. Can they now start telling us how many millions have started deleting it?
Covid Cases in Manchester Not "Out of Control"
Prof Carl Heneghan and colleagues from the Centre for Evidence-Based Medicine have taken a deep dive into Greater Manchester's Covid data in the Telegraph to see whether the city really does need to go into a Tier 3 lockdown.
The question on everyone's mind is whether Covid is out of control in Manchester, or has Burnham got it right, and the Government should hold off?

First, let's look at cases, which don't seem to be out of control, and are, if anything, declining. They peaked on the September 30th with 596 cases and a seven-day average of 461. As of October 9th, the seven-day average has fallen from the peak by nearly 20% to an average of 374.

Nine out of the 10 Greater Manchester's boroughs report recent increases in their Covid rates whereas Manchester's are on the wane. But this further underpins the need to understand the context of what is actually happening.

The sweeping term "cases" hides a diverse typology of reality, apart from false positives. The only critical cases are those with serious symptoms (who may go on and be admitted to hospital) and those who are contagious (who may transmit the disease to others).

Suppose the increase is due to healthy student-age people. In that case the increase is unlikely to be reflected in either admissions or deaths, especially in the student age group, who play no part in national mortality statistics.

Contagious youngsters are unlikely to pass the pathogen on after a week from symptoms onset and if they continue to test positive with few or no symptoms, it's likely because they are shedding pieces of dead viruses which have little or no public health significance.

Manchester University's figures can help as the university keeps data on known positive cases among its staff and students. It includes those on and off-campus but does not indicate where someone might have contracted the virus.

These data also do not support further measures: cases peaked on the October 2nd – a spike driven by the return of over 70,000 students to the city – and have fallen significantly since. They are 75% less than what they were at the peak.

Hospital admissions may shed some light on the need for lockdown. Data from NHS England show the current seven-day average for admissions from the community is 12 a day to NHS Manchester University NHS Foundation Trust, up from an average of eight a day in the previous week.

But more telling are the data from weekly and monthly mandated Secondary Uses Service (SUS) repository for healthcare data in England.

These data show a dramatic reduction for respiratory condition admissions compared with what we would normally expect at this time of year.
In short, cases are falling and hospital admissions for respiratory conditions are falling.
Leave Andy Burnham alone, Prime Minister.
The Lost Children of Covid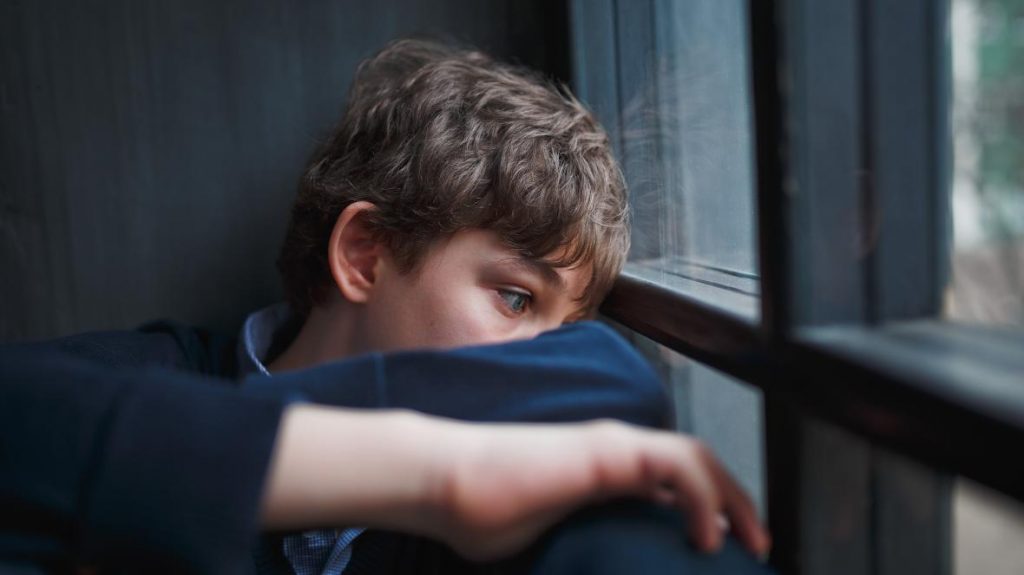 According to the Sunday Times, 750,000 children were absent from school last week, giving an 89.9% attendance rate, compared with 95% last autumn. The truly alarming thing, however, is that many of these children will never return to school.
They are the lost children of Covid. Bright teenagers are dropping out of education to turn to crime, sometimes to feed their families. Teachers spend weeks waiting for promising pupils to return, only to realise they are not coming back.

Other children are being removed from school for home education or long stays abroad for fear of the virus.

Sophie, 16, one of four children in a single-parent family, lives in Walker, one of the most deprived parts of Newcastle upon Tyne. The teenager, whose mother was a nurse before having a family, won a scholarship to start this term at the Royal Grammar School, one of the city's private schools. She is determined to go to university and become a doctor, but some of her friends from local schools are dropping out.

Boys she grew up with, "lads who dabbled in drugs before the pandemic", are not in school. Some are drug dealers. "Kids my age feel helpless," Sophie said. "Some of my friends went for the induction day at sixth-form college last month and never returned. The college is trying its hardest to get them back into class, but they are just like, 'Nah, that's it.'"

She added: "A lot of people I went to school with have got sucked into drug-dealing. I know of kids who did it slightly before the pandemic; now it's all they do. So many people have been made redundant… their mums and dads… their least worry is whether their kid finishes a business course at college; they [the parents] are trying to get their own lives back on track."
Yet more evidence of the terrible collateral damage done by the lockdown policy. Worth reading in full.
French Police Raid Homes of Government Ministers
Police in France have carried out dawn raids of the homes of the country's former Prime Minister, current and former Health Ministers, and other senior officials, as part of an inquiry into the French Government's cack-handed response to the coronavirus pandemic. The Independent has more.
COVID-19 patients, doctors, prison and police personnel and others in France have filed dozens of complaints in recent months, notably over shortages of masks and other equipment, prompting the Paris prosecutor to order an investigation.

The offices of Health Minister Olivier Veran, as well as the private addresses of former prime minister Edouard Philippe, Veran and his predecessor Agnès Buzyn, and Sibeth Ndiaye, ex-spokeswoman for President Emmanuel Macron, were searched on Thursday, the French health ministry has confirmed.

Geneviève Chêne, Director General of the French public health agency, as well as top health ministry official Jérôme Salomon, were also targeted in the police raids, which his department said were conducted "without any difficulties".

A source close to Edouard Philippe, who remains Mayor of the port town of Le Havre in Normandy, told AFP that he "has always said that he was willing to put himself at the disposal of the authorities". They said that the search was carried out "in a courteous manner and with the full cooperation of the mayor".
Come on, Cressida Dick. What are you waiting for? Time to pay a visit to Matt Hancock's London flat.
Round-Up
Theme Tunes Suggested by Readers
Two today: "This is Only Making Things Worse" by the Crosstown Rivalry and "Revolution" by Spacemen 3.
Love in the Time of Covid
We have created some Lockdown Sceptics Forums, including a dating forum called "Love in a Covid Climate" that has attracted a bit of attention. We have a team of moderators in place to remove spam and deal with the trolls, but sometimes it takes a little while so please bear with us. You have to register to use the Forums, but that should just be a one-time thing. Any problems, email the Lockdown Sceptics webmaster Ian Rons here.
Sharing stories: Some of you have asked how to link to particular stories on Lockdown Sceptics. The answer used to be to first click on "Latest News", then click on the links that came up beside the headline of each story. But we've changed that so the link now comes up beside the headline whether you've clicked on "Latest News" or you're just on the Lockdown Sceptics home page. Please do share the stories with your friends and on social media.
Woke Gobbledegook
We've decided to create a permanent slot down here for woke gobbledegook. Today it's the turn of the Cornell University English Faculty which has just voted to change its name from "the English Department" to something more… inclusive. The Washington Times has more.
The English Department at Cornell University has voted to change its name in an effort to distinguish English the language from English the nationality.

The department at the Ivy League university in New York voted to change its name to "the Department of Literatures in English" during its first faculty meeting of the fall semester earlier this month, the student-led Cornell Daily Sun reported Wednesday.

The change would help to eliminate the "conflation of English as a language and English as a nationality," English professor and Director of Undergraduate Studies Kate McCullough told the newspaper.

The proposal, co-written by English professor Carole Boyce-Davies, was spurred by the wave of racial and political unrest following the death of George Floyd in Minneapolis, Ms. Boyce-Davies told the Daily Sun.

"Faculty around the country – not just faculty of color, but faculty in general – began to look at the institution to see how we can help advance a discourse that challenges structural forms of racism which get reproduced in students and in teaching over and over again," Ms. Boyce-Davies said.

"What surprised us was the fact that so many of the White faculty of the English department signed on – we were amazed," she added. "By the time we were ready to officially take it to the department as a whole, we had over 75% of the faculty signed on."

Ms. Boyce-Davies said English Professor and Department Chair Caroline Levine signed the proposal without hesitation.
Stop Press: The Taxpayers' Alliance has discovered that the Government spent £416,644 on face-to-face courses teaching civil servants about unconscious bias within the last two years. The Telegraph has the story.
"Mask Exempt" Lanyards
We've created a one-stop shop down here for people who want to buy (or make) a "Mask Exempt" lanyard/card. You can print out and laminate a fairly standard one for free here and it has the advantage of not explicitly claiming you have a disability. But if you have no qualms about that (or you are disabled), you can buy a lanyard from Amazon saying you do have a disability/medical exemption here (takes a while to arrive). The Government has instructions on how to download an official "Mask Exempt" notice to put on your phone here. You can get a "Hidden Disability" tag from ebay here and an "exempt" card with lanyard for just £1.99 from Etsy here. And, finally, if you feel obliged to wear a mask but want to signal your disapproval of having to do so, you can get a "sexy world" mask with the Swedish flag on it here.
Don't forget to sign the petition on the UK Government's petitions website calling for an end to mandatory face masks in shops here.
A reader has started a website that contains some useful guidance about how you can claim legal exemption.
And here's a round-up of the scientific evidence on the effectiveness of mask (threadbare at best).
Stop Press: This is a very good critique of masks by Roger Koops on the American Institute for Economy Research blog.
Alarming Video: A reader sent this video, which he obtained form a source in the Irish police. It purports to show a group of Romanian riot police dragging passengers not wearing masks from an underground train and brutally assaulting them on the platform. Frightening stuff.
The Great Barrington Declaration
The Great Barrington Declaration, a petition started by Professor Martin Kulldorff, Professor Sunetra Gupta and Professor Jay Bhattacharya calling for a strategy of "Focused Protection" (protect the elderly and the vulnerable and let everyone else get on with life), was launched last week and the lockdown zealots have been doing their best to discredit it. If you Google it, the top hits you get include two smear pieces from the obscure Leftist conspiracy website Byline Times, and one from the Guardian headlined: "Herd immunity letter signed by fake experts including 'Dr Johnny Bananas'." (Freddie Sayers at UnHerd warned us about this hit job the day before it appeared.) On the bright side, Google UK has stopped shadow banning it, so the actual Declaration now shows up in the search results – and my Spectator piece about the attempt to suppress it is the top hit – although discussion of it has been censored by Reddit. The reason the zealots hate it, of course, is that it gives the lie to their claim that "the science" only supports their strategy. These three scientists are every bit as eminent – more eminent – than the pro-lockdown fanatics so expect no let up in the attacks. (Wikipedia has also done a smear job.)
You can find it here. Please sign it. Now has over half-a-million signatures.
Stop Press: The GBD is provoking a lot of debate, most of it poor, but occasionally quite good. Here is Tyler Cowen's critique in Bloomberg. And here is David Henderson's reply for the American Institute for Economic Research.
Judicial Reviews Against the Government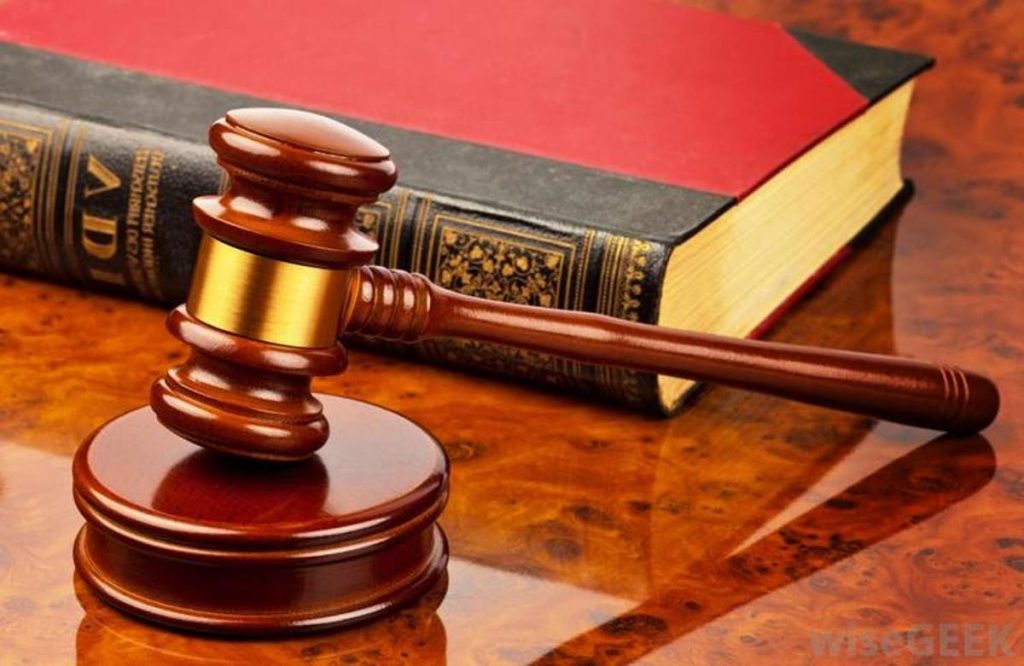 There are now so many JRs being brought against the Government and its ministers, we thought we'd include them all in one place down here.
First, there's the Simon Dolan case. You can see all the latest updates and contribute to that cause here.
Then there's the Robin Tilbrook case. You can read about that and contribute here.
Then there's John's Campaign which is focused specifically on care homes. Find out more about that here.
And last but not least there's the Free Speech Union's challenge to Ofcom over its 'coronavirus guidance'. You can read about that and make a donation here.
Stop Press: A Berlin court has suspended an order for bars and restaurants to close from 11pm to 6am. The Mail has the story.
Samaritans

If you are struggling to cope, please call Samaritans for free on 116 123 (UK and ROI), email jo@samaritans.org or visit the Samaritans website to find details of your nearest branch. Samaritans is available round the clock, every single day of the year, providing a safe place for anyone struggling to cope, whoever they are, however they feel, whatever life has done to them.
Shameless Begging Bit
Thanks as always to those of you who made a donation in the past 24 hours to pay for the upkeep of this site. Doing these daily updates is hard work (although we have help from lots of people, mainly in the form of readers sending us stories and links). If you feel like donating, please click here. And if you want to flag up any stories or links we should include in future updates, email us here. (Don't assume we'll pick them up in the comments.) Thanks to all those readers who wished me happy birthday yesterday.
Special thanks to graphic designer and Lockdown Sceptics reader Claire Whitten for designing our new logo. We think it's ace. Find her work here.
And Finally…
Andy Shaw, one of the co-hosts of Comedy Unleashed, has written a short piece for Lockdown Sceptics about his heroic efforts to put on live comedy at a pub in Bethnal Green in spite of all the ludicrous restrictions. I went last Tuesday and it was bloody marvellous. Well done to Andy for not letting the ongoing lockdown madness defeat him.
On Monday October 12th we re-opened Comedy Unleashed at the Backyard Comedy Club, East London. We had three fantastic nights. We worked closely with the venue and it took an enormous amount of organisation. We split one gig over three nights, with 1/3 of the usual audience; implemented social distancing without killing the atmosphere; found a way for people not to wear masks during the performance; the venue introduced a plethora of processes, from instructions to be included with ticketing information and a limit on the number of comedians allowed in the green room; the venue stocked up on beer and pizzas and introduced table service. The staff had to get everyone served in record time and were amazing. We had to increase the ticket price and still lost money. But we were back and it worked. On Thursday morning, the Tier 2 Covid measures were announced for London, which means that the audience size would have to be halved. The venue is now scrambling to work out if they can keep things going and they may have to lay off their staff (again) and pour the beer down the drain (again). Anyway, we recorded one of the nights and the comics had lots to say about the lockdown madness. (See highlights of Geoff Norcott's performance.)