Yet Another Bloody U-Turn
Boris often sings the praises of the first-class education he received at Eton and Oxford. But the most valuable lesson he ever received was when he was taught to drive. After all, that's where he learnt how to do a U-turn.
The Prime Minister has now performed so many reverse ferrets he's in danger of swallowing his own tail. Yesterday brought news of his latest pirouette – on face masks in schools.
Since he returned from his camping holiday in Scotland, Boris has been on a mission to persuade parents it's safe to send their kids back to school.
"The risk of contracting COVID-19 in school is very small and it is far more damaging for a child's development and their health and wellbeing to be away from school any longer," he said on Sunday.
But now he's changed his mind – apparently influenced by Nicola Sturgeon's decision to make face coverings mandatory in Scottish secondary schools. Henceforth, kids aged 11 and older will have to wear masks in local lockdown areas. Not so safe, then. Talk about mixed messages! The Prime Minister's default response whenever he's asked a question of vital national importance is to launch into his Vicky Pollard impression: "No but, yeah but…"
Let's be clear: the risk posed to children by COVID-19 is vanishing-to-zero. As the Deputy Chief Medical Officer Dr Jenny Harries said on Monday, kids are more likely to be killed in a road traffic accident than die of coronavirus – and that may be overstating it. To date, only two children between the ages of 5 and 14 have succumbed to the virus.
Some parents are worried about their kids catching it in school and then passing it on to vulnerable adults. Rest assured, that risk is negligible, too. Earlier this year, China and the World Health Organisation issued a report saying they hadn't found a single case of a child transmitting the disease to an adult.
The bottom line is children aren't vulnerable to this disease and they don't pass it on. Why can't Boris just stick to that clear, simple message?
He had an opportunity to reassure parents and he's blown it.
The Mail is incandescent about this latest bit of dilly-dallying, while the Sun blames Gavin Williamson. The Telegraph says Tory MPs are furious about the endless U-turns the Prime Minister has performed – seemingly more responsive to Nicola Sturgeon than he is to Parliament. The only supportive article I could find was this piece by Angela Epstein in the Telegraph – and the comments below the line from sceptical readers are a joy to read.
As someone who helped set up four schools – one secondary and three primaries – I know just what a nightmare it will be to make children wear masks. How will teachers know which child is talking out of turn? How will they respond when a child claims to be exempt? Will children who turn up at the school gate without a mask be sent home? Or stuck in isolation?
Don't take my word for it. Calvin Robinson, the teacher who appeared in a recent Department for Education's advertising campaign to recruit more teachers, described the endless problems this will create in schools in an interview on Radio London last night.
When is Boris going to show some leadership? His response to this national crisis has been the opposite of Churchillian.
He's more like the nodding dog in the insurance advert than the wartime leader.
The Year Evidence-Based Medicine Died
A senior research scientist in a pharmaceutical company with over 15 years' experience in drug research and development, both in biotech and large pharma, has emailed to express his despair about mandatory face masks in schools.
I was moved to write when I read with utter dismay about the decision for masks to become mandatory in Scottish schools, with the rest of the UK probably not far behind.

As a scientist, for me face coverings are emblematic of what has gone completely wrong in our approach to COVID-19. Face coverings are not some "jolly jape" or "what's the harm" thing, they are an invasive treatment that has been imposed on the entire population based on weak scientific evidence. They also have potential to cause harm both to individuals and the environment; how long before disposable cloth "jelly-fish" start washing up on our beaches? I also believe that in some circumstances they could actually increase the risk of transmission. Simply stating over and over that face-coverings help "stop the spread" without any data, seems to me to smack of "if we say it enough, it will be true", rather than sound clinical science.

What is so utterly ridiculous is that the potential risks/benefits of face coverings are completely testable with appropriately designed studies and if this was a normal clinical intervention then there would be a justified expectation of just such testing before being was rolled out. I've seen people say that holdouts against masks are akin to those who wouldn't wear seatbelts. But the big difference is that seatbelts were subjected to precisely this kind of rigorous testing, and there was a lot of evidence that they worked, before they became mandatory. Such evidence for face coverings simply does not exist, or has not been published, so scepticism is justifiable given that it is a significant societal change to mandate wearing a face-covering in most public spaces.

Graham Martin et al summed this up in a recent paper: "Well-intended population health interventions can do harm, but the downsides of mandatory face-covering policies have to date been under-conceptualised and under-studied."

Given the general chaos in policy making, the imposition of lockdown itself and the ongoing issues surrounding screening highlighted by people such as Prof. Heneghan, it appears to me that 2020 is the year that evidence-based medicine died.
Rod Liddle on the BBC
Rod Liddle's column in the Sun today – about the Rule Britannia row – is a corker.
All those ghastly people waving their Union Jacks. Singing Land of Hope and Glory and Rule, Britannia!. Nasty Little Englanders who probably voted for Brexit.

It's the one night of the year when the BBC's left wing bias is dropped for an hour or two.

And the licence-payer for once gets what they want. An evening of enjoyable, uplifting patriotism.

The BBC holds Middle England in utter contempt – and has done so for a long while.

It cannot tolerate anything which doesn't fit into its woke agenda. And it's why support for the BBC diminishes daily.

It has lost touch with the values of the people who pay for its existence.

Still, there's one bright side to all this. It's saved me £157.50 per year.

I will not pay the licence fee any more. Not ever again.

Why should I pay for an organisation which hates and despises everything I believe in?
Meanwhile, Vera Lynn signing "Land of Hope and Glory" has topped the iTunes charts.
Economists: "The Scientists Got it Wrong."
Hat tip to Jeffrey Tucker, the Editorial Director of the American Institute for Economic Research, for sending me this excellent paper by four economists. Called "Four Stylized Facts About COVID-19", it cites four things we know about the virus and its transmission that suggests the initial policy response across the world was wrong. Here's the abstract:
We document four facts about the COVID-19 pandemic worldwide relevant for those studying the impact of non-pharmaceutical interventions (NPIs) on COVID-19 transmission. First: across all countries and U.S. states that we study, the growth rates of daily deaths from COVID-19 fell from a wide range of initially high levels to levels close to zero within 20-30 days after each region experienced 25 cumulative deaths. Second: after this initial period, growth rates of daily deaths have hovered around zero or below everywhere in the world. Third: the cross section standard deviation of growth rates of daily deaths across locations fell very rapidly in the first 10 days of the epidemic and has remained at a relatively low level since then. Fourth: when interpreted through a range of epidemiological models, these first three facts about the growth rate of COVID deaths imply that both the effective reproduction numbers and transmission rates of COVID-19 fell from widely dispersed initial levels and the effective reproduction number has hovered around one after the first 30 days of the epidemic virtually everywhere in the world. We argue that failing to account for these four stylized facts may result in overstating the importance of policy mandated NPIs for shaping the progression of this deadly pandemic.
Worth reading in full.
We Will Mock You
This YouTube video by Media Bear ridiculing Covid hysterics – and BLM protestors for good measure – is fantastic.
Glad to see there are some young people not buying the bullshit.
Letter From Care Home Dated March 23rd
A reader has passed on the letter she received from her mother's care home in Bagshot on March 23rd, the day the full lockdown was imposed.
This is with a great sadness I have to say that I have been informed by our Doctor today that NHS hospitals will not accept people over 70 years old if they have been tested positive with COVID 19, which means that these residents will be treated here, at Sunrise of Bagshot, and in case of deterioration they will go straight into palliative care. In these unprecedented times due to COVID-19 outbreak the NHS has no choice but to make tough decisions. I want to reassure you that we are doing everything possible to keep our residents safe and well protected.

At this moment we are working with Doctor to sign DNR forms for all of our residents. In order for us to complete this, I would ask you to send me a confirmation email if you agree for this to happen if your parent/loved one doesn't have one.

If you have any questions or would like to discuss this with Doctor, please let me know and I will arrange telephone conversation.

Thank you for your understanding.
Horrendous. But at least this reader's care home had the courtesy to consult her about the DNR form…
Civil Servants Are Very Busy… Sunbathing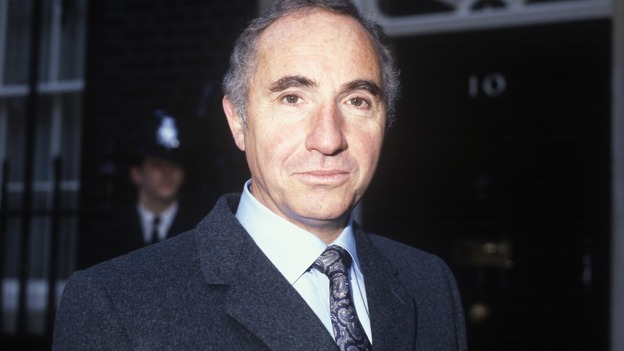 Got an email from a reader who's understandably angry about public sector employees refusing to return to work because it's "too dangerous".
Your daily update is the highlight of my day. I'm a self-employed bookkeeper who also runs payrolls so I've been working throughout the nonsense. I've been increasingly exasperated at the ridiculous restrictions placed upon us. I thought you might like to know of the worst instance I've heard of. My husband is a retired army officer who is now employed by the MoD on a large army base in Hampshire. The entire civil service staff were sent home in March and most have since been issued with laptops. They have a Friday morning 'coffee' on Zoom where they discuss whether they will be sunbathing or carrying out DIY during their office hours. Most have decided it's "too dangerous" to return to work. Today I've been told that Army HQ have decreed that no more than 25% of staff should attend the office at any time (regardless of office space – the civil service is not known for cramped conditions!). I am beyond angry as I and all my small business clients have worked throughout as their livelihoods depend on it , as have supermarket staff. Our council (Wiltshire) is impossible to reach and my efforts during the course of my work to communicate with HMRC have been utterly fruitless. There are retired people in my lane who have been 'shielding' since March and are now so frightened they are on the verge of mental Illness. They haven't even been out of the village as it's "too dangerous". This is surely a result of the 'stay at home and save lives' propaganda from the BBC which is their only source of information.
Kim-Jong Dan Not Quite a Dictator (Yet)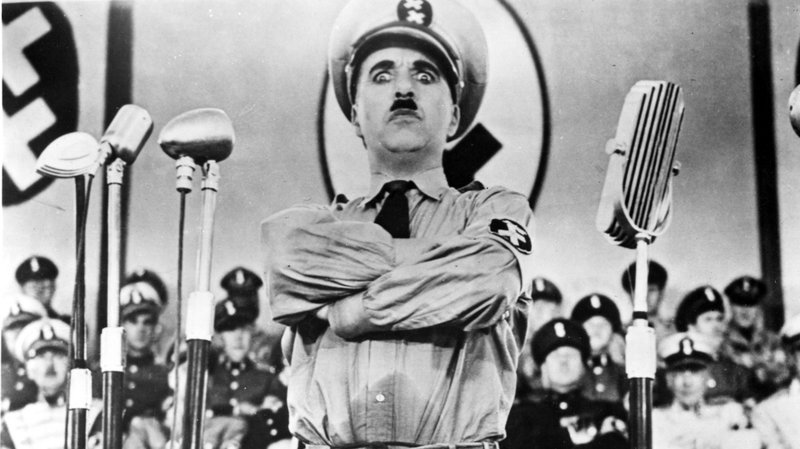 It seems I may have overstated things yesterday when I said Kim-Jong Dan was going to extend the State of Emergency in Victoria for another 18 months. A reader has written to point out the news isn't quite that bad.
Re. the comment on Dictator-Dan – he is seeking a 12-month extension to the State of Emergency powers which reach their six-month legal maximum on Sep 16 (not yet extending for 18 moths). If he gets the extension it allows him to reinstate his rolling four-week lockdowns/restrictions on the advice of the Chief Health Officer and no one else. BUT the legislation must pass the Victorian state upper house and his party (Labor) only has 17 of 40 seat, so not yet a done deal for Danny The Dictator.
Looking For a PA
I'm looking for a part-time personal assistant to help me and the Chief Operating Officer at the Free Speech Union. Pay isn't bad: £25/hour. Eight to 14 hours a week. More details, including how to apply, here. Please forward the link to anyone you think might be interested.
Round-Up
Theme Tunes Suggested by Readers
Four today: "High Street Blues" by HCB, "Dead Cities" by the Exploited, "From Riches to Rags" by Travis Orbin and "Hot For Teacher" by Van Halen.
Love in the Time of Covid
We have created some Lockdown Sceptics Forums, including a dating forum called "Love in a Covid Climate" that has attracted a bit of attention. We've also just introduced a section where people can arrange to meet up for non-romantic purposes. We have a team of moderators in place to remove spam and deal with the trolls, but sometimes it takes a little while so please bear with us. You have to register to use the Forums, but that should just be a one-time thing. Any problems, email the Lockdown Sceptics webmaster Ian Rons here.
Small Businesses That Have Re-Opened
A few months ago, Lockdown Sceptics launched a searchable directory of open businesses across the UK. The idea is to celebrate those retail and hospitality businesses that have re-opened, as well as help people find out what has opened in their area. But we need your help to build it, so we've created a form you can fill out to tell us about those businesses that have opened near you.
Now that non-essential shops have re-opened – or most of them, anyway – we're focusing on pubs, bars, clubs and restaurants, as well as other social venues. As of July 4th, many of them have re-opened too, but not all (and some of them are at risk of having to close again). Please visit the page and let us know about those brave folk who are doing their bit to get our country back on its feet – particularly if they're not insisting on face masks! If they've made that clear to customers with a sign in the window or similar, so much the better. Don't worry if your entries don't show up immediately – we need to approve them once you've entered the data.
"Mask Exempt" Lanyards
I've created a permanent slot down here for people who want to buy (or make) a "Mask Exempt" lanyard/card. You can print out and laminate a fairly standard one for free here and it has the advantage of not explicitly claiming you have a disability. But if you have no qualms about that (or you are disabled), you can buy a lanyard from Amazon saying you do have a disability/medical exemption here (now showing it will arrive between Oct 3rd to Oct 13th). The Government has instructions on how to download an official "Mask Exempt" notice to put on your phone here. You can get a "Hidden Disability" tag from ebay here and an "exempt" card with lanyard for just £3.99 from Etsy here.
Don't forget to sign the petition on the UK Government's petitions website calling for an end to mandatory face nappies in shops here (now over 30,000).
A reader has started a website that contains some useful guidance about how you can claim legal exemption.
And here's a round-up of the scientific evidence on the effectiveness of mask (threadbare at best).
Shameless Begging Bit
Thanks as always to those of you who made a donation in the past 24 hours to pay for the upkeep of this site. Doing these daily updates is a lot of work (although I have help from lots of people, mainly in the form of readers sending me stories and links). If you feel like donating, please click here. And if you want to flag up any stories or links I should include in future updates, email me here. If you want me to link to something, don't forget to include the HTML code, i.e. a link.
And Finally…
In my monthly column in Spectator USA, I argue that Donald Trump should seek inspiration from an unlikely source in his forthcoming re-election campaign.
To win in November, Trump should seek inspiration from President Alexander Lukashenko, the 65-year-old autocrat who has ruled Belarus since 1994. He trounced his liberal opponent in the presidential election in August with 80 percent of the vote.

I'm not suggesting Trump emulate Lukashenko's methods. Among other things, the man dubbed 'Europe's last dictator' disqualified his three main political opponents at the beginning of the race, imprisoning two of them. He has never won an election with less than 75 percent of the vote, although none have been found to be free and fair by the Organization for Security and Cooperation in Europe (OSCE), an election monitoring body. His defeated opponent this time round — Svetlana Tikhanovskaya — was initially detained by the authorities, during which she recorded a hostage video conceding defeat, before fleeing the country.

But in one respect, at least, Trump should take a leaf out of Lukashenko's book. The barrel-chested populist is an unapologetic COVID skeptic. Belarus was one of only two European countries that didn't impose a full lockdown, Sweden being the other, with Lukashenko urging his fellow citizens to avoid infection by drinking vodka and taking saunas. The Belarusian football league was the only one in Europe not to shut down, providing soccer fans across the continent with a much-needed weekly fix. In May, with Belarus's COVID death toll still in double digits, Lukashenko congratulated himself on not succumbing to the global panic.

"You see that in the affluent West, unemployment is out of control," he told supporters at a mass rally. "People are banging on pots. People want to eat. Thank God, we avoided this. We didn't shut down."

This was the rallying cry of Lukashenko's presidential campaign: that the threat posed by COVID-19 had been wildly exaggerated by his bedwetting opponents and it was thanks to his innate common sense that Belarus was weathering the storm better than other countries. And Trump could make a similar argument. True, he wasn't able to prevent Democratic governors from imposing severe lockdowns in states like New York, New Jersey, Illinois, Massachusetts and Michigan. But insofar as he was able to stay the hand of Republican governors and use the bully pulpit of the White House to pour scorn on the panicky pronouncements of public health panjandrums, he showed real leadership.

Of course, Joe Biden and Kamala Harris are trying to portray Trump's handling of the crisis as a catastrophic mistake and pin America's high COVID death toll on him. But if you look at deaths per capita, the US fares better than Belgium, the UK, Spain, Italy, Peru and Chile. Yes, America's economy shrunk in the second quarter of 2020, but by just 9.5 percent, the second-lowest contraction in the G7. (The UK figure was 20.4 percent.) Trump can claim, with some justification, that the US has fared better than most during this global pandemic and that he's entitled to some of the credit.
Worth reading in full.