Second Wave? Virus Has All But Disappeared
Your daily reminder that the virus has dwindled away to almost nothing. This graph shows daily triage calls for 19-69 year-olds. Note no uptick during the Hyde Park BLM protests or during the "major incident" on Bournemouth Beach. (Hat tip Alistair Haimes.)
Unfortunately, nobody's told the National Trust. Had an amusing email from a reader just back from the Lake District.
My girlfriend and I took a trip up to Ambleside last week, arriving the day before Maskgeddon. We were denied an early check-in as the room-cleaning regime at our B&B involved multiple rounds of antibacterial fumigation!

The National Trust seems to have completely lost the plot! The day of our first outing, we visited the Aira Force waterfall and parked in one of their car parks near the top of the trail down to the waterfall. As we walked towards the trail, a bedwetter loudly informed me that there was a one-way system on the trails, before we'd even reached the sign. When we got back to the car, I noticed that the Trust has helpfully supplied a hand-sanitiser dispenser embedded in a tree stump near the pay & display machine! Goodness knows how many thousands of lives they've already saved with such thoughtful measures!

For the rest of the trip I refused to muzzle up, and I wasn't challenged at all – in fact most shop staff seemed pleased to be seeing a human face rather than a soggy rag. When we were up on to the fells, it was (mercifully) easy to forget all the absurdity going on down in the valleys…
Not surprising that the National Trust is anticipating having to make 1,200 members of staff redundant, according to the BBC.
Tall Lives Matter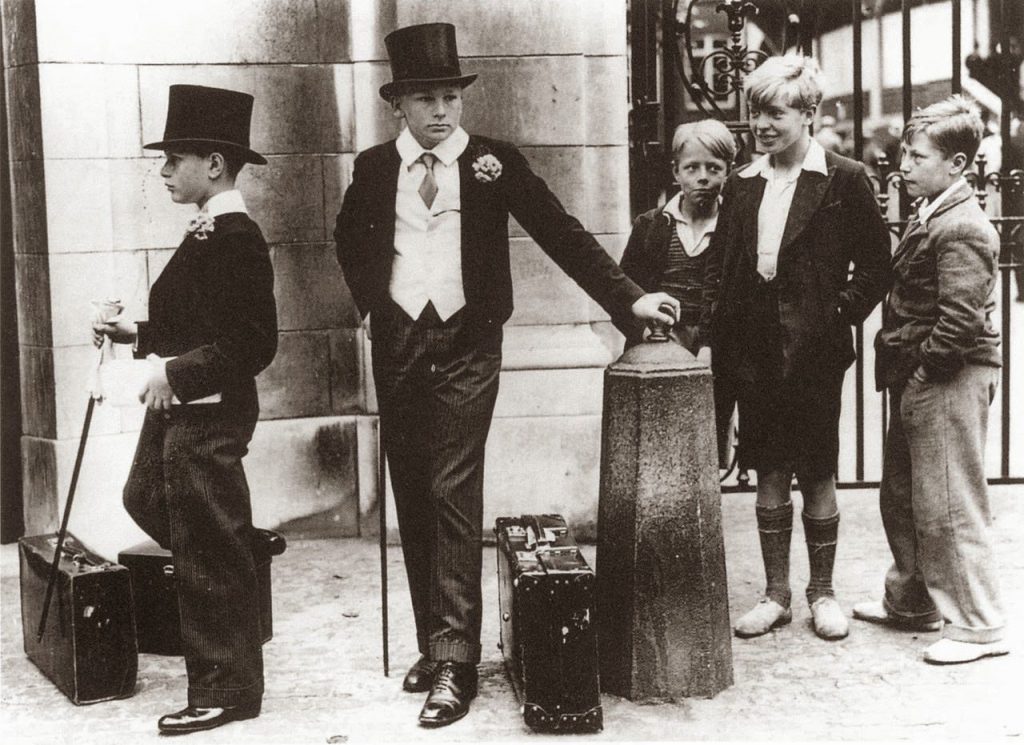 I've written a squib for today's Telegraph about the research purporting to show that people over 6ft are twice as vulnerable to catching Covid. No, it's not the usual demolition job. As a short(ish) man, I actually welcome the news and hope it's true.
This comes as something of a relief because I've always been a bit chippy about my height. For years, whenever anyone asked me how tall I was, I would say, "Five foot eight and a half," and then stare at them defensively, daring them to contradict me. But I realised eventually that adding "and a half" wasn't doing me any favours. It was just advertising the fact that I had an inferiority complex. So now I say, "Five foot nine" and try not to look away too quickly.

Believe it or not, five foot nine is average height for a fully-grown British male and being below that, even if it's only half an inch, is still a source of resentment. Without quite being aware of it, most people treat height as a proxy for social status, a form of "unconscious bias" that's unlikely to be addressed by any diversity training programme.

People don't exactly stop me as I'm on my way back from the lavatory in restaurants and ask me to bring them the bill, but I can still detect a hint of patrician disdain whenever I'm introduced to a tall, upper class man. If I stand next to Jacob Rees-Mogg at a party, for example, I feel like one of the grinning street urchin in that famous photograph of the two Etonian schoolboys towering over the local working class lads.
Worth reading in full, obviously.
My Mask Hell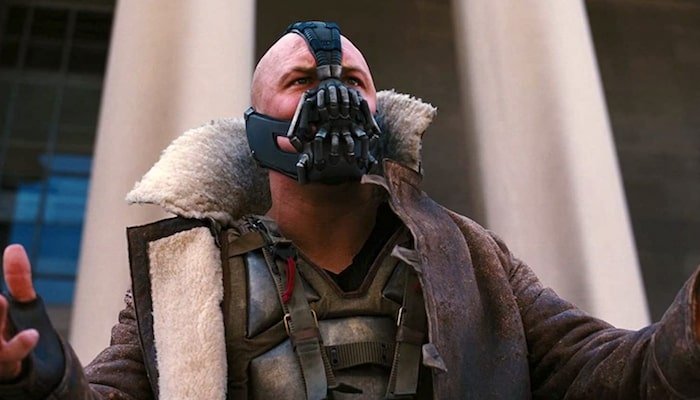 I'm publishing a new essay today by regular Lockdown Sceptics contributor Guy de la Bédoyère. It's about his first trip to the shops since the mandatory face coverings policy was introduced.
Walking round a supermarket is actually quite tiring. It's not like wandering into a newsagent. You have to carry a heavy basket or push a laden trolley. This means that breathing is quite important. As my expedition progressed, I began to feel light-headed. This perplexed me until I realized I was experiencing the first signs of hypoxia. Not only was I not breathing enough, I was also breathing back in my carbon-dioxide laden exhalations. It was like being in Apollo 13 before they managed to knock up some emergency DIY carbon-dioxide filters.

No wonder I was overcome with a constant desire to tear the mask off and gulp air in. With a mild sense of panic beginning to take me over I hurried to the self-service till where I wouldn't have to use up any additional air trying to speak, constantly having to resist the reflex to remove the mask, hurried through and exited the shop. What a total relief it was to get outside.
Worth reading in full.
Lockdown Killing 2,700 People A week – New Study
According to a study by economists and academics from Sheffield and Loughborough universities, the lockdown has already killed 21,000 people. The Telegraph has the story.
The analysis examines Office for National Statistics (ONS) data in the eight weeks that followed the national lockdown.

Researchers said the findings show that "lockdown has killed 21,000 people" because the policy has had "significant unintended consequences" such as lack of access to critical healthcare and a collapse in A&E attendances.

The study examines deaths data in recent months, and tracks it against long-term trends, taking account of other variables such as demographic and economic factors.

It suggests that the lockdown – and the subsequent reduction in access to healthcare – increased total mortality by roughly 2,700 deaths a week.

It follows warnings that the number of people attending Accident and Emergency departments fell by 50% at some points during the pandemic, while urgent referrals for suspected cancer dropped by 70%.
21,000 people seems like an underestimate to me. This new study complements Carl Heneghan and Daniel Howden's article yesterday for the Oxford Centre for Evidence-Based Medicine blog flagging up the high number of excess deaths in homes, which they speculated could be caused by "individuals deterred from visiting hospitals".
Bakery Refuses to Sell Bread to Pensioner, 94, Because She Only Has Cash
The woman behind the counter at Bird's Bakery in Arnold refused to serve a pensioner because she only had cash. Nottinghamshire Live has the story.
A 94-year-old woman who lived through the Second World War was was told she couldn't buy bread from Birds bakery because she didn't have a bank card.

Former hosiery worker Edna Dalchin, of Basford, has never owned a bank card and prefers to pay "the old fashioned way" with cash.

She was left shocked and embarrassed when staff at Birds Bakery in Bulwell told her to put essential items back because they could not take her money.
What utter madness. I'm tempted to send the owner of Bird's Bakery this recent comment in the Lancet in which the Professor of Microbiology, Biochemistry and Molecular Genetics at the New Jersey Medical School review the evidence about whether the virus can live on fomites and concludes "the chance of transmission through inanimate surfaces is very small".
Postcard From Derry
A reader in Northern Ireland has been in touch with some cheery news: the people of Northern Ireland haven't succumbed to Coronaphobia. Face masks still aren't mandatory over there. And you don't even need a passport, just some ID.
The atmosphere in Derry is very close to normal now. People are chatting and friendly, and even though cafes, etc. have fewer seats, the ones that are open are quite busy.

Last week there was a brief flurry of mask wearing, but it seems to have died down. About a third of people wear them in Marks and Spencer Food (that middle class virtue signalling is everywhere!) and a much lower percentage elsewhere. Staff in (NI) aren't wearing masks, but south of the Border (e.g. in a really good cafe called Tank and Skinny's), they do have to. The South seems to be going backwards very badly, having initially been getting better.

Talking to people here, there is a great deal of scepticism about the disease and the response. I get the impression from Lockdown Sceptics and my friends in England that the atmosphere is a lot more Stasi-like over there, so we are all very glad to be here!

There are a few other local peculiarities which help.

The history of the Troubles mean that the police are very wary of giving any excuse for a riot, so they were pretty light touch even during the worst of the lockdown. The Troubles also mean people are much less trusting of the media and the Government anyway, especially on the Nationalist side of the fence.

There is also a sense in Ireland, North and South, that people are entitled to their view (apart from that obnoxious and tiny minority which has caused most of the trouble over the years), which doesn't come over in the media at all, and does make daily life a lot less Orwellian than, say, undergraduate studies at Oxford…

On the downside, the public sector is basically completely inert here just like everywhere else.

As well as that, the economic impact of the lockdown is increasingly visible. It is clear many of the shops, cafes and restaurants won't be re-opening, possibly ever, and from my own perspective trying to get a new tax consultancy business off the ground, not being able to meet people face to face has not been good news.

It's hardly the biggest problem caused by the lockdown, but I suspect in aggregate it will hit new businesses disproportionately and so hamper the recovery. Certainly, from my own experience things were going very well up to lockdown, and then went into the deep freeze and have been slow to come back out again. Many people thought in June we would be back to normal by September, but we all now think it's going to be the New Year before the nonsense stops.

Anyway, overall things are about as good as they can be here, and if people wanted to visit somewhere in the UK with nice scenery, nice people and the same very little to do as everywhere else, they could do a lot worse!
Round-Up
Here's a round-up of all the stories I've noticed, or which have been been brought to my attention, in the last 24 hours:
Small Businesses That Have Re-Opened
A couple of months ago, Lockdown Sceptics launched a searchable directory of open businesses across the UK. The idea is to celebrate those retail and hospitality businesses that have re-opened, as well as help people find out what has opened in their area. But we need your help to build it, so we've created a form you can fill out to tell us about those businesses that have opened near you.
Now that non-essential shops have re-opened – or most of them, anyway – we're now focusing on pubs, bars, clubs and restaurants, as well as other social venues. As of July 4th, many of them have re-opened too, but not all. Please visit the page and let us know about those brave folk who are doing their bit to get our country back on its feet – particularly if they're not insisting on face masks! Don't worry if your entries don't show up immediately – we need to approve them once you've entered the data.
Forums Back Up and Running
I enjoy reading all your comments and I'm glad I've created a "safe space" for lockdown sceptics to share their frustrations and keep each other's spirits up. But please don't copy and paste whole articles from papers that are behind paywalls in the comments. I work for some of those papers and if they don't charge for premium content they won't survive.
We have created some Lockdown Sceptics Forums that are now open. Initially, they became a spam magnet so we temporarily closed them. However, we've found a team of people wiling to serve as moderators so the Forums are back up and running. Any problems, email the Lockdown Sceptics webmaster Ian Rons here.
"Mask Exempt" Lanyards
I thought I'd create a new permanent slot down here for people who want to buy (or make) a "Mask Exempt" lanyard/card. You can print out and laminate a fairly standard one for free here and it has the advantage of not explicitly claiming you have a disability. But if you have no qualms about that (or you are disabled), you can buy a lanyard from Amazon saying you do have a disability/medical exemption here (although it's showing a delivery date of Sept 2nd to 12th). The Government has instructions on how to download an official "Mask Exempt" notice to put on your phone here. You can get a "Hidden Disability" tag from eBay here and an NHS exemption notice for just £2.99 from Etsy here (see above).
And don't forget to sign the petition on the UK Government's petitions website calling for an end to mandatory face nappies in shops here.
A couple of readers have emailed to say just how effective these devices are.
I am currently in Corfu after flying this morning from Birmingham International Airport. I drove down from Hull in the early hours, 50 / 50 as to what my strategy was going to be. Shops are one thing, airports and aeroplanes another. I had my lanyard on me from Amazon, which you had kindly sent a link to previously on Sceptics.

I thought, what the hell, parked my car at the meet and greet, should have been wearing a muzzle, but Unchallenged as I handed my keys over. Walked into the airport, guy at the entrance motioned to me about a mask, showed him the lanyard, waved me through. Checked my case in after having to get the required Greek travel number to the staff member, no problem. Shopped in the airport, asked in Smiths but again showed the lanyard, fine. Coffee in Starbucks then through to the boarding gate. Asked again, showed the Lanyard, onto the plane.

I was literally the only person on the plane without one. Strangely, I felt proud, rather than guilty, but naughty nevertheless. End of flight, into Corfu, and the long queue to go through customs. Kept reaching for the muzzle in my back pocket as it was feeling a little uncomfortable, I was the only one! I got a couple of comments in the queue but only to ask where I got the lanyard from, half jokingly. Got through, no problem, onto the transfer bus to the Hotel, never needing to put a muzzle on. I may act slightly differently on the way back but I'll make that call at home time.

Anyway, thought you might to hear that the Lanyards do work. To my defence I do genuinely have mild asthma at times so I feel justified, although I was probably fitter than 50% of people on the flight.
And here's the other one.
My Amazon mask exemption card/lanyard arrived conveniently on July 24th – £4.95 plus postage – and has proved 100% effective.

Nobody has questioned it nor have I had any 'dirty' looks in fact the reverse with some retailers actually thanking me for wearing it !

I have now refined it further by buying an NHS lanyard from etsy.com – £2.95 – and wearing this as well.

This has the added benefit of making the exemption card look totally official and quite a few members of the public giving me big smiles presumably because they think I work for the 'wonderful' NHS – which I don't. Like most of us, I just pay for it.

Absolutely brilliant. All sceptics should get one!!!
And just in case you think we've got it bad, a reader has emailed from the People's Republic of Victoria in Australian where things are much, much worse.
Premier Daniel Andrews has recently imposed a draconian face masks (or face coverings) requirement on us that makes England's requirement of masks in shops and on public transport sound positively utopian. Melbournians must now wear face coverings at all times whenever they are outside their homes. This includes all workplaces, all day. There are a few anomalous exceptions. Although masks must be worn when walking for exercise, they can be taken off while jogging, cycling, drinking a takeaway coffee, smoking or vaping, or in a car with only other members of your household. Thus, a person walking outside by themselves with no-one else around must wear a face covering. Fines of $200 apply for non-compliance and social pressure from the "true believers" and media is also strongly apparent.
Shameless Begging Bit
Thanks as always to those of you who made a donation in the past 24 hours to pay for the upkeep of this site. If you feel like donating, however small the sum, please click here. And if you want to flag up any stories or links I should include in future updates, email me here.
And Finally…
Picture from the Spectator USA to illustrate an article on how law and order has broken down in San Francisco. Perfect illustration of how we've got our priorities upside down during the Covid crisis. And in case you believed any of that guff about housing the homeless in the UK, a reader reports on his conversation with a homeless person in Lincoln yesterday:
Spoke to a homeless woman who said:

* That policy they had to house the homeless through this period (talk of hotels being repurposed) never happened.

* Council/social services/benefits were almost entirely unavailable during this period.

* Police were nowhere to be seen and it became very dangerous.

* No people in streets meant no money and no city centre shops to buy food, but some people drove down specifically to bring food parcels. Very kind.

* She knows nobody that has had the virus or anyone that they know.

* She was shocked that my ways of thinking about this episode were similar to hers – this was the first time she had met anyone that wasn't sold on the lunacy of this irrational wave of thinking.