Match of the Day presenter Gary Lineker has been rebuked for tweeting about political issues by a senior BBC journalist who told him that the broadcaster "lives or dies by its impartiality". The Times has more (although Guido first broke the story).
Neil Henderson, a home and foreign news editor, asked the Match of the Day presenter on Twitter why he has the freedom to express his views on a wide range of contentious subjects.

Henderson, who is known for tweeting the front pages of newspapers under the tagline "tomorrow's papers today", said that if he did the same as Lineker "I'd be sacked".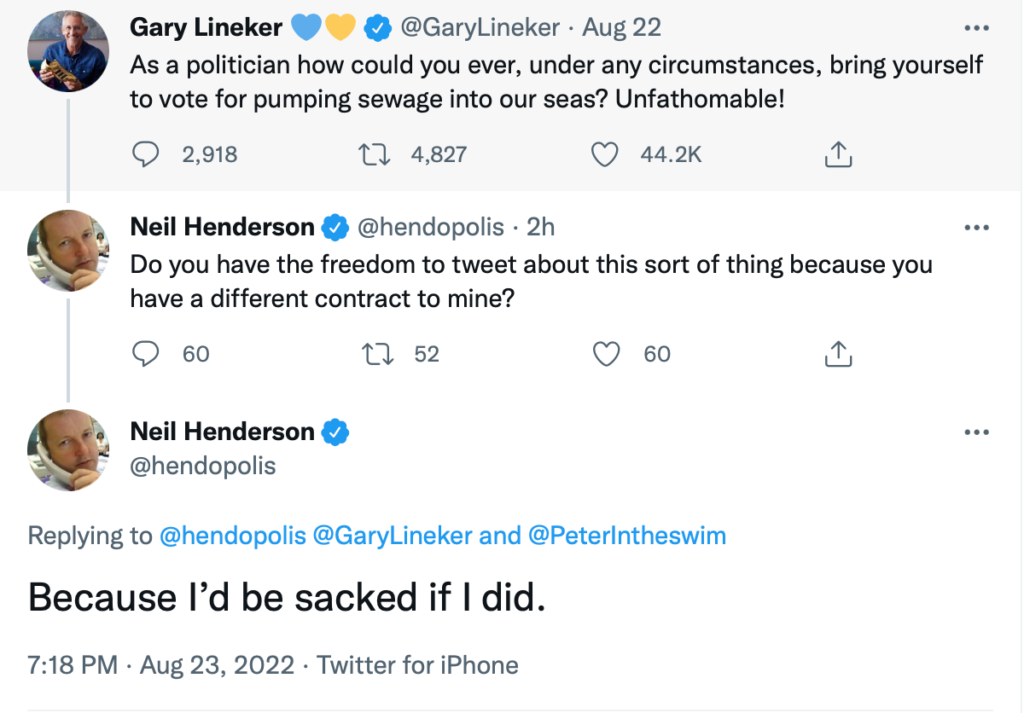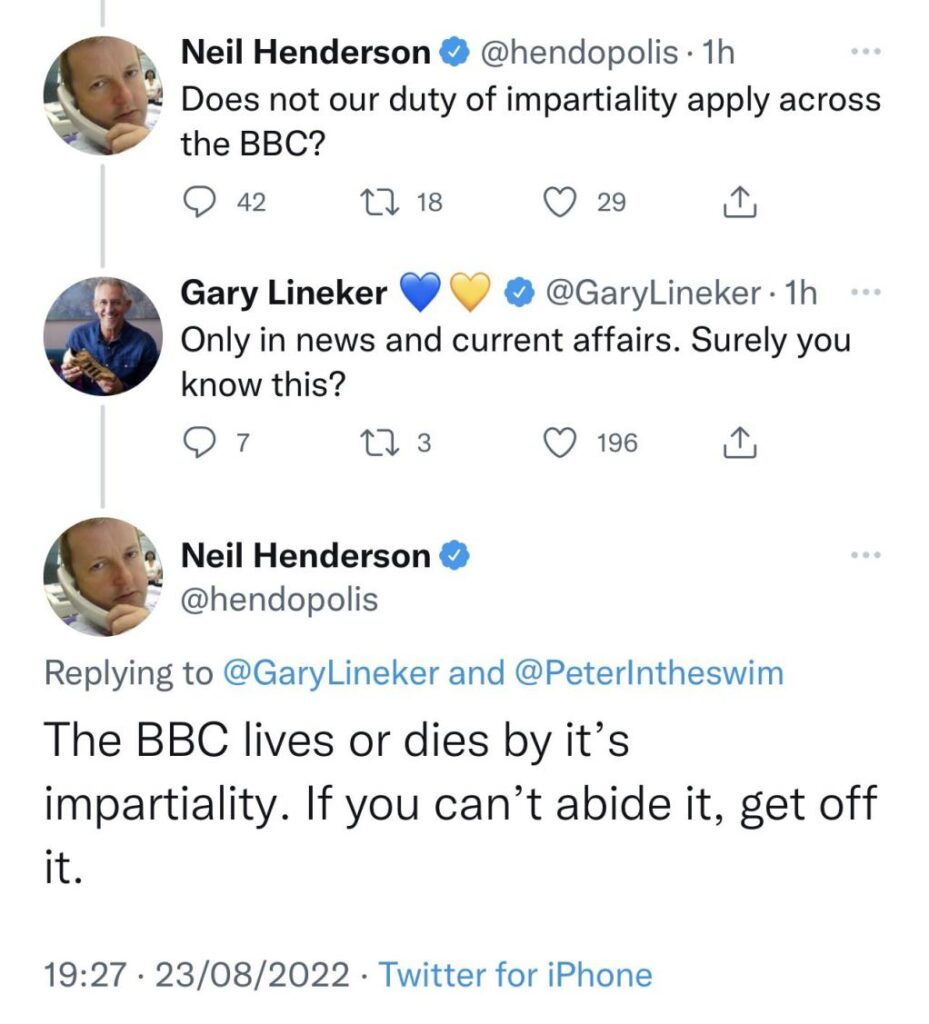 In a series of now-deleted tweets Henderson responded directly to Lineker's tweet, which criticised Conservative MPs who voted against imposing a legal duty on water companies to reduce sewage discharges.

"Do you have the freedom to tweet about this sort of thing because you have a different contract to mine? Because if so I'd be sacked," Henderson wrote. "Does our duty of impartiality apply across the BBC?"

Henderson added: "The BBC lives or dies by its impartiality. If you can't abide by it, get off it."

In response, Lineker, 61, who was last year's highest-paid BBC presenter earning £1.35 million, said he was able to air his views because he does not work in news and current affairs. He also said he was freelance so was subject to different rules.

The BBC editorial guidelines for all staff notes that the "external activities and public comments, for example on social media, of staff, presenters and others who contribute to our output can also affect perceptions of BBC impartiality".

Specifically, in the section on social media it says those outside news are not bound by all the same restrictions but says individuals "must still avoid bringing the BBC into disrepute".

In one of his first acts as Director-General Tim Davie, when asked specifically about Lineker's tweets, told MPs clear social media guidelines covering "both news and current affairs and beyond news and current affairs" would mean anyone in breach of these could be removed from Twitter or face disciplinary action.
Over to you Director-General.
Worth reading in full.