The Sun has an old fashioned 'minister-caught-having-an-affair' scoop on its front page today – and the politician in the frame is Health Secretary Matt Hancock.
He cheated on his wife with Gina Coladangelo, 43, who he hired last year with taxpayers' money, as Covid gripped Britain.

Mr Hancock, 42, and millionaire lobbyist Gina were caught on camera in a steamy clinch at his Whitehall office.

Whistleblowers revealed the Health Secretary had been ­spotted cheating on his wife of 15 years with married Ms ­Coladangelo.

He was seen kissing her at the Department of Health's London HQ during office hours last month as the mutant strain began spreading.

A Whitehall whistleblower told The Sun it was "shocking that Mr Hancock was having an affair in the middle of a pandemic with an adviser and friend he used public money to hire".

Last night, a friend of the Health Secretary said: "He has no comment on personal matters. No rules have been broken."

Mr Hancock was pictured embracing his aide. The image was from just after 3pm on May 6 — as the rest of Westminster was engrossed by the local elections.

He is seen in his distinctive ninth-floor office inside the sprawling Department of Health building, which is a stone's throw from the Houses of Parliament.

During the pandemic, the office has provided the backdrop to his Zoom appearances on TV — including the Andrew Marr Show.

Mr Hancock is seen checking the corridor is clear before closing the door and then leaning on it to ensure he cannot be disturbed.

Ms Coladangelo then walks towards him and the pair begin their passionate embrace.

According to a whistleblower, who used to work at the department, the pair have regularly been caught in clinches together.

The source said: "They have tried to keep it a secret but everyone knows what goes on inside a building like that.

"I'm just amazed he was so brazen about it as he was the Secretary of State.

"It has also shocked people because he put her in such an important, publicly-funded role and this is what they get up to in office hours when everyone else is working hard."
Worth reading in full.
On the face of it, this actually strengthens Hancock's position – already pretty strong after Dominic Cummings' singled him out for criticism. After all, Boris can hardly sack a Cabinet minister for having an affair without looking like a complete hypocrite. Nevertheless, there are some questions that Hancock will have to answer.
Was the Health Secretary having an affair with Gina Coladangelo before she became a paid, non-executive director at the DHSS?
Were the correct procedures followed before she was hired? Non-exec positions at Government departments aren't usually advertised and Hancock wouldn't be the first Secretary of State to appoint a crony to the board of his department. But they do have to be properly vetted – and interviewed – by the Civil Service. Did that happen in this case?
I expect the answer to the second question is probably "yes", so Hancock's fate will turn on the answer to the first. If the affair predated the job, that doesn't look good. It feeds into the "One rule for them" theme which could end up being a problem for the Government. As a regular contributor to Lockdown Sceptics put it to me in an email this morning:
It looks to me that this might be another case of one rule for you and another for me. Seems suspicious that MH's mistress was hired as an aide going into lockdown last year, while hundreds of thousands of other people were separated from their lovers for months on end. Also note that Hancock and mistress are seen social distancing in public and embracing in private.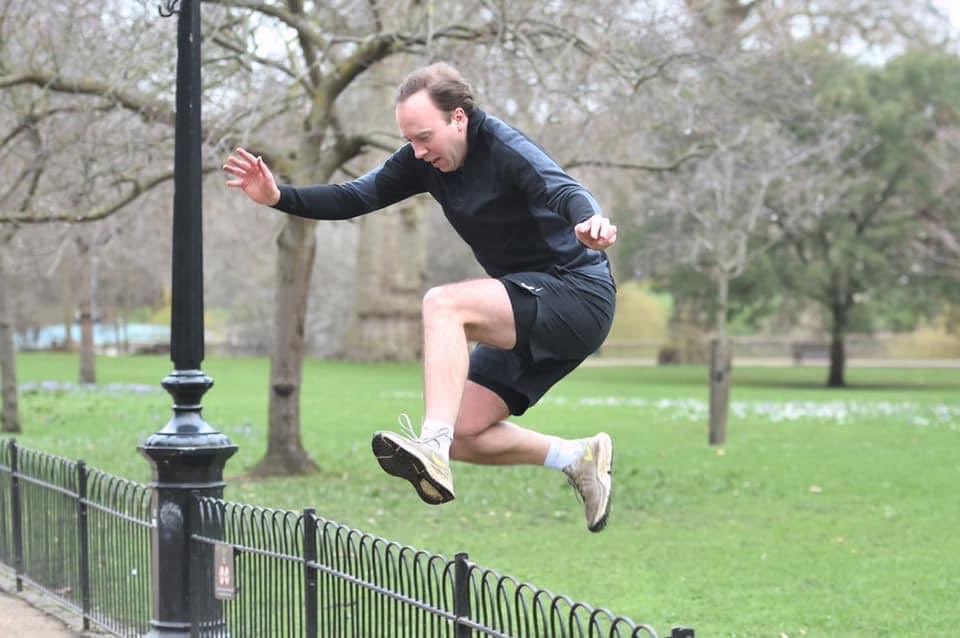 Stop Press: MailOnline has a good selection of Hancock memes here.
Stop Press 2: Hancock condemned Neil Ferguson for breaking lockdown rules to see his lover last year.
Stop Press 3: Roberto Coladangelo, Gina Coladangelo's brother, is an executive at a healthcare company that has won a string of NHS contracts. Sky News has more.