GPs Told to "Stand Down" Routine Care to Deliver Vaccine
GPs have been told to prioritise Covid vaccinations at the expense of delivering all but the most urgent of care. The Telegraph has the details.
GPs have been instructed to "stand down" routine care and prioritise providing Covid vaccinations in a bid to ensure the NHS can deliver almost 14 million jabs by next month.

Doctors have been given guidance saying that delivering the vaccine should be their "top priority", with advice to "postpone other activities".

It came amid confusion over attempts to recruit an army of volunteers to administer the vaccine, with retired medics told that the programme had closed despite Boris Johnson saying its expansion is vital.

On Wednesday, Mr Johnson said the current lockdown could last until Easter, with vaccines offering "the means of our escape" from confinement. The Prime Minister spoke as the latest figures showed deaths in the UK have exceeded 1,000 per day for the first time since April.

The Telegraph has learned that health officials have issued guidance instructing GPs to "stand down non-essential work" in the coming weeks in order to prioritise the speedy roll-out of the programme. Practices in London have been told to prioritise vaccines, with other duties restricted to urgent cases.
Suspending routine medical care will of course cause yet more avoidable sickness and death from non-Covid causes.
Problems and confusion continue to beset the vaccine programme.
Last week, the Telegraph revealed that retired medics have been prevented from returning to the front line to administer jabs by red tape. On Wednesday, Matt Hancock, the Health Secretary, said requirements including fire safety and equality and diversity training, have been scrapped.

However, medics complained that their attempts to volunteer to administer vaccines had been blocked. One retired nurse who wanted to take part was told by health officials that the programme was now closed for applications.

A letter sent to Ross Andrews from NHS Professionals read: "Due to such a fantastic uptake from dedicated NHS workers like yourselves, we were able to recruit for the vaccination programme exceptionally quickly. We are now in the process of finalising the vetting and training of all applicants, and the programme is now closed for further applications."

After being contacted by the Telegraph, health officials said a mistake had been made and that the scheme remains open.
The Lockdown Spartans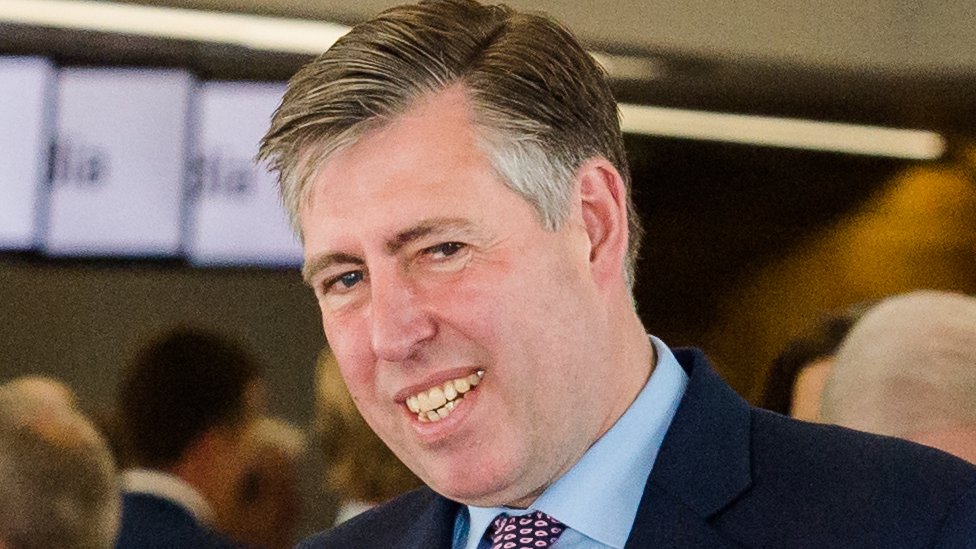 Just 16 MPs voted against the new lockdown in Parliament yesterday (the two tellers were Christopher Chope and Chris Green). Here they are, courtesy of Yahoo! News:
Sir Graham Brady (Conservative, Altrincham and Sale West)
Philip Davies (Conservative, Shipley)
Richard Drax (Conservative, South Dorset)
Paul Girvan (Democratic Unionist Party, South Antrim)
Carla Lockhart (Democratic Unionist Party, Upper Bann)
Karl McCartney (Conservative, Lincoln)
Stephen McPartland (Conservative, Stevenage)
Esther McVey (Conservative, Tatton)
Anne Marie Morris (Conservative, Newton Abbot)
Ian Paisley (Democratic Unionist Party, North Antrim)
Andrew Rosindell (Conservative, Romford)
Sir Desmond Swayne (Conservative, New Forest West)
Sir Robert Syms (Conservative, Poole)
Sir Charles Walker (Conservative, Broxbourne)
David Warburton (Conservative, Somerton and Frome)
Sammy Wilson (Democratic Unionist Party, East Antrim)
Take a bow.
Sir Desmond Swayne tweets:
Sir Charles Walker makes an impassioned plea on behalf of those dismissed as "covidiots".
"Highly Contagious" New Variant Dipped in November
Software Engineer and Lockdown Sceptics regular Mike Hearn has dug into the data on the "70% more transmissible" new variant and found something curious: its prevalence dipped before it surged. Over to him.
The graphs of the new variant by region presented by the Government make it look like the new variant starts out near zero everywhere on November 22nd and then starts growing. However, this is due to graph truncation and unfortunate choice of Y axis. The ONS dataset released on December 30th has data going back further. Above is a similar plot to what the government presented but with the full data and a more appropriate scaling.
This reveals something problematic: in some regions the decline in prevalence during November was of the same order of magnitude as the increase during December. This contradicts the claim that the new variant is highly infectious. If that were true, all these graphs should be unambiguously up and to the right for the whole time-series.
The ONS spreadsheet says we should ignore data pre-dating mid November:
There are also other reasons why a swab may be positive for only these two genes, including lower viral load in the sample, which is why we have always seen a small percentage of this type of positive result. Our data suggests the dropping of the S-gene became a relatively reliable indicator of the new variation in COVID-19 from mid-November. Prior to that, the data should not be read as being an indicator of the variant.
There are two problems with this statement:
It's not an explanation: just an assertion that for "data" reasons the meaning of the S-gene dropouts changed completely during November. The ONS is meant to make data transparent but here that's not happening. What data suggests this, how is it being interpreted and what was the biological meaning of S-gene dropouts before mid-November, if not this new variant? It can't be just test noise because the levels at the start of the time series in Yorkshire and the South West were very far from their lowest points.
At some point "mid November" became November 22nd, although that isn't actually the middle of November. This vagueness suggests that the decision of where to draw the cutoff isn't data-based at all, but instead might be driven by an attempt to hide the declines while still having enough data in the series to seem credible given the timing of the second variant announcements.
My guess is a combination of two things is going wrong here:
When epidemiologists tried to explain the run-up in cases they were informed of the sequencing of the new variant without being given the precise dataset we are looking at now. They proceeded to make a correlation-implies-causation based conclusion, without realising there was no actual correlation.
They opted for blaming the new variant rather than the more obvious explanation that respiratory diseases always go up in winter, because one curious feature of epidemiological models is that they don't seem to incorporate seasonality or in fact, any notion of absolute time at all. If you read the code of these models you'll see that time is measured as "days since start of epidemic". This is because their models aren't able to predict when epidemics start or why, so can only be run once an epidemic has already started. This puts the model into an effectively non-seasonal world in which all days are created equal.
When the discrepancy was realised it was too late and the train was already in motion, so this explanation that the signal meant something different before November 22nd was created. The lack of detail and apparent contradictions are evidence of the attempt to reconcile the contradictory output of epidemiological models with the lab reported data.
Lockdown Sceptics quoted Sir Desmond Swayne as saying: "I'm deeply suspicious of the science, and the fact is that we've been bounced again. The Government lacks the scientific and statistical expertise to ask the right questions and review the data and modelling."
Sir Desmond is correct to be suspicious. Dropping data points that undermine your hypothesis is something high school students are taught violates the scientific method, yet it's been a recurring feature of epidemiology throughout 2020. What's presented to us as "science" is in reality pseudo-science – that which has the superficial look and feel of something scientific without actually being so. Occasionally the mask slips. After my code review of Imperial College London's COVID-19 model was picked up by the press, ICL announced that "the conclusions around lockdown rely not on any mathematical model but on the scientific consensus that COVID-19 is a highly transmissible virus". In other words although we're presented with data and modelling, it's ultimately all just for show: what matters most in this community is not scientific truth but friendly agreement.
Did the Government Forget to Close Schools?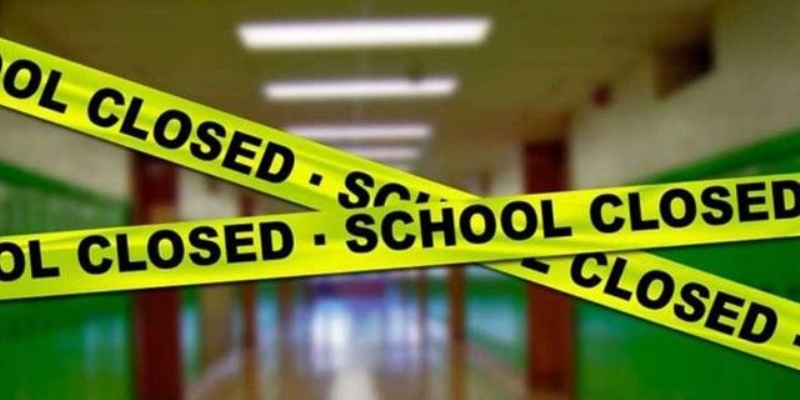 A teacher has emailed us, having spotted a hole in the Government's regulations.
I've been reading the Regulations (SI 2021/8) that were passed yesterday.
The method that the Government has chosen to bring in the new lockdown is to amend the existing Regulations establishing the tiers system (The Health Protection (Coronavirus, Restrictions) (All Tiers) (England) Regulations 2020 (SI 2020/1374)) and the Health Protection (Coronavirus, Restrictions) (England) (No. 3) Regulations 2020 (SI 2020/750).
Apart from a very few minor amendments that don't concern schools, all that the new legislation does that is of significance is to place the whole of England into Tier 4, and to extend the application of the Tiers Regulations till March 31st.
It leaves untouched the (non-exhaustive) exceptions to the restrictions on leaving home and on gatherings. Those exceptions include the exception for education detailed in Schedule 3A of the Tiers Regulations – the key provisions creating that exception being paragraphs 1(2)(a), 2(5)(b), 3(3), and 6(3)(aa) of SI 2020/1374.
That is to say, there seems to be no legal requirement on schools to close under the new lockdown legislation that came into force today. The January 4th announcement has the status, if I'm right, of unenforceable guidance as opposed to law.
The Secretary of State does have the power to issue a temporary closure notice to schools, or any particular school, under Schedule 16 of the Coronavirus Act 2020; but as I understand it no such power has been exercised, nor – I think – was that power exercised during the first lockdown.
Can this be right, or am I missing something?
The point – if I'm right – is, in a way, merely academic: and I'm afraid I'm not about to propose to my employer that we just open the school; I would be dismissed as a time-waster at best, and more likely condemned for taking an "irresponsible" attitude to staff and student health.
But it is arguably another disturbing aspect of the country's collective sleepwalking into totalitarianism if 32,000-plus schools are meekly closing on the say-so of ministers who aren't even being obliged to exercise the legal powers that they have been granted to bring about this effect if they desire it.
I notice that in R (Dolan) v Secretary of State the argument that lockdown infringed the right to education was rejected for more than one reason: the High Court and Court of Appeal were persuaded that the exceptional circumstances of the pandemic meant that a balance had to be struck between the rights of the individual and the general interests of the community. But they also noted that in fact no order was made requiring schools to close (see paragraphs 113 and 114 of the Court of Appeal judgment).
"Our Hospital Is Not Overstretched" – Senior NHS Surgeon in London
A senior surgeon has told Lockdown Sceptics that his large NHS hospital in London is not "in any way over-stretched" – and sent us a picture of the latest occupancy figures to prove it.
This is just one hospital, of course, and there can be no doubt that a number of hospitals in London and some other regions are under extreme stress at the moment. The situation is exacerbated by the large numbers of staff self-isolating due to Covid testing and the additional workload entailed by Covid constraints.
But the leak is a reminder that there are hospitals even in London where things are not out of the ordinary for January.
Stop Press: A reader based in Kingston (London) has got in touch to say he and his son were tested this week and the nurse had an interesting confession to make:
My son and I were offered a lateral flow test at the weekend. The offer came from his primary school. We turned up, slick operation, had a chat with the nurse helping us. She said they are seeing less than 1% positives for the tests. She expressed amazement that there is apparently a new strain running riot as this wasn't being seen in their results (they are only testing people with no symptoms).
Stop Press 2: A leak to the Health Service Journal shows that London NHS anticipates running out of beds in just two weeks.
NHS England London medical director Vin Diwakar set out the stark analysis to the medical directors of London's hospital trusts on a Zoom call.

The NHS England presentation, seen by HSJ (see slides below story), showed that even if the number of Covid patients grew at the lowest rate considered likely, and measures to manage demand and increase capacity, including open the capital's Nightingale hospital, were successful, the NHS in London would be short of nearly 2,000 general and acute and intensive care beds by January 19th.

The briefing forecasts demand for both G&A and intensive care beds, for both Covid and non-Covid patients, against capacity. It accounts for the impact of planned measures to mitigate demand and increase capacity.

For both G&A and intensive care, three scenarios are detailed: "Best", which projects 4% daily growth; "average" which plots 5% daily growth; and "worse" which forecasts 6% daily growth.

The briefing says that growth on January 5th was 3.5% for G&A beds 4.8% for ICU beds.
Fortunately, ZOE app data suggests new infections in London have been falling since the end of December, suggesting the current growth rate in Covid hospital occupancy shouldn't continue for long.
Update on Sweden
New regulations came into force in Sweden on December 14th and despite all the talk of Sweden changing its strategy the new rules still leave almost everything to personal choice and impose almost no mandatory measures. No shops are shut, no pubs or restaurants are closed, there are no laws governing how many people can meet in private (though eight is the upper limit in public), and there are no mask regulations. Seeing that "cases" ceased rising some weeks ago despite it being the middle of December, at what point does the rest of the world notice that lockdowns aren't the critical factor in "controlling" this disease?
Not Just Emotional Pleading
A University Professor has written a further contribution to the ongoing debate about the "failed strategy of lockdown sceptics". We've now had so many responses, we've created a new section in the right-hand menu to put them all. (See "Why haven't our Points Landed?") He begins:
A piece by David McGrogan on January 3rd implies surprise at the alacrity with which the British public has acquiesced to lockdown and suggests that sceptics embrace some of the more emotive strategies of lockdown proponents.

Dr McGrogan is not alone if he was unprepared for this complicity: even one of lockdown's principal architects, Prof. Neil Ferguson, was surprised that Western Governments could "get away with" national lockdowns. Yet the roots of blind societal compliance in the UK surely have several components, some of which have been hidden in plain sight. The impact of disinformation has been compounded by a woeful lack of scientific literacy among Parliamentarians. This may in part explain the paucity of due process and failure of legislative oversight, for example in appointing members of SAGE, or not having it publicly audited. The ex cathedra pronouncements of SAGE may have produced unchallenged fear that has prevented un-whipped Parliamentary votes at key points in this unfolding saga. Without full and disinterest deliberation, a balanced policy approach seems unlikely, and that has turned out to be the case. The general population may be forgiven for feeling secure, a mood fostered by the comfort of recent decades and Government borrowing to cushion the economic down-side of lockdown. It has been egged on by a lamentably unquestioning and complicit main stream media. The emergent pro-lockdown, pro-vaccine Zeitgeist has produced a morality of convenience and hostility towards those who would rock the boat.

In as much as these are contributory factors, they cannot readily be undone by a single campaign alone. Appealing to emotions to advance the anti-lockdown case may have a place, and those who agree should pursue it. Two cheers! Yet doing so should not be justified simply on the grounds that this is what the 'other side' is doing and they are 'winning'.
Worth reading in full.
But What Would a Sceptic Have Done?
Lockdown Sceptics regular Freddie Attenborough wonders how sceptics would have handled the crisis had we been in charge.
Now that we've entered into another lockdown, and all we've got to look forward to is baking banana bread and crying, I thought it might help to keep the phone lines at The Samaritans free for those most in need if I forced myself to engage with the following question: What would we sceptics have done differently? As we're all too grimly aware, of course, lockdown zealots have spent the past year detaching themselves from reality, and now ride ghost-trains nervously around funfairs that they've built in their own minds. Scrutinising what, for want of a better word, we must describe as the 'logic' of the plan they've devised for the rest of us, however, we find ourselves unimpressed. Angry, even. Enforced participation in a socially destructive, deeply dispiriting negative feedback loop consisting of brief stop-offs at eight endlessly recurring and all equally dismal staging posts is, after all, not everyone's cup of tea. But there it is. That's state power for you. The whip is cracked, the organ plays, and Lo! Our hamster wheels just keep on turning. Curtailment of civil liberties, anxiety, depression, white elephants masquerading as 'Nightingales,' insolvent businesses, undiagnosed tumours, rising unemployment… and so it goes, day after day. Sifting through the rubble of our national self-respect, cataloguing artefact after broken artefact, and wishing all the while that we could forget the roles we've been forced to play within this unreal, nightmare-like mode of existence. If nothing else, the following schematic representation of the circuitous route we're taking around and around the disaster zone does at least have the merit of reminding us that any relics of the Old World you forget to mourn during one lockdown (livelihoods, businesses, free speech, TalkRadio's YouTube channel, and so on), can always be picked up and honoured with a few tears the next time around.
He proceeds to present "12 possible theses on how society could have responded to COVID-19".
Find it on the right-hand menu under "Have Sceptical Voices Been Suppressed?". Worth reading in full.
A Village Snitch Story
A reader has written in with a disturbing tale of life in a typical English village in Covid Times.
In my village an example has emerged of what Boris's Lockdown Culture can do to a community. There's a recently widowed woman here. Her 60-year-old husband died a few weeks ago after an 18-month battle with leukaemia. The family have been completely shattered by the struggle but by November the game was up, compounded by him being infected at the last minute by someone with Covid being placed in his ward. He came home to die which he did a few days later. The funeral was three weeks ago and I think any right-minded person could forgive the presence of his adult children, who had been there throughout, helping their father die in peace and their bereaved and distressed mother to cope. Not good enough for one villager though. That person has devoted daylight and the evenings to checking up on every car seen in the village over Christmas, noting times and registration numbers to spot for visitors and now making it known this information is available to village organizations. The main target? The widow who is, apparently putting the village spy's life at risk by having her children there. Threats have been circulated, though fortunately the victim is so far unaware of the mean-minded cruelty afoot. Happily, someone has drawn the spy's attention to the offences of harassment and intimidation, and that if the spy is so concerned he/she should go to the police. Things seem to have subsided. For the moment. We can look forward to an infinite array of fallout from scenarios like this across the nation once (if ever) the country returns to normal, score settling, and embitterment as a legacy of these dreadful times and an echo of the great evil seen in the middle decades of the twentieth century in Europe which so many Britons have so smugly insisted could never happen here. Yeah, right.
Victims of Lockdown Website Launched
A new website, Victims of Lockdown, has launched for people to share their stories about the toll lockdown has taken on them and those they know. In its own words:
Lockdown is having a catastrophic impact on the people we love and the livelihoods we've built. We all feel this pain terribly, but it's rarely talked about. So, this website is a place to share your story. Join the many others, just like you, who are standing up and speaking out.
Find it here and add your stories and share the page.
Toby's Newsnight Appearance: A Review
Toby appeared on Newsnight on Tuesday night to talk about whether lockdown sceptics should be outright banned or reluctantly tolerated. You can watch the segment here. A reader has written a review.
Emily Maitlis: "The lockdown worked in March, it brought the R rate down from 3 to .6."

Toby Young: "It was falling before it was imposed."

EM: "We will discuss this again I am sure."

It was an exit cue of course and whilst it may not have quite amounted to an invitation, we must make sure we do discuss it again with Emily, because whether or not lockdowns work is what it is all about.

The exchange came at the end of a nine-minute segment that perfectly illustrated Dr David McGrogan's piece on "the failed strategy of lockdown sceptics", with emotive accusations of Covid denial blocking out any light that might have been used to illuminate key areas of contention. The Newsnight segment was on whether YouTube had been right to remove from its platform the recordings of talkRADIO on the basis that its policy is "to take down content that explicitly contradicts expert consensus". A decision that has since been reversed.

Emily set out her stall. "In a time of public emergency, and in the face of so much irrefutable scientific data, is it responsible to spread the word of the Covid Deniers/the Lockdown Sceptics – is it responsible to air the unorthodox view? Or is it wrong not to acknowledge it?" Emily asked. A deliberate conflation of deniers and sceptics later justified because Toby Young had, in June 2020 when Covid had, for a time, all but disappeared, argued that Covid had "all but disappeared", that "social distancing was pointless" which it probably was back then, as evidenced by the absence of an increase in deaths following the BLM rallies and that the second spike had "refused to materialise". It hadn't then – but there is clearly a problem now. Emily wanted contrition – Toby obliged. Fair enough you might think but did Newsnight pillory the Chief Scientific Officer when, after months of denying the possibility of T cell immunity, conceded he had been wrong all along? A far greater failure with far more significant implications. Last night Emily read out a tweet from children's author Michael Rosen saying, "If Toby Young had been in charge he would have switched ventilators off and I would have died." What possible justification did she have? Was she auditioning for a space on the Good Morning Britain sofa? Did reading that tweet really shed any light on the greatest crisis our nation has faced in our lifetimes? Would Patrick Vallance have received the same kind of treatment?

Ian Dunt, the other contributor and editor of politics.co.uk, questioned the morality of publishing a contrary view – "Should you write it or publish it in the first place, is it responsible, is it truthful, does it show moral consideration?" His answer was of course was no – he "wouldn't be able to sleep at night". Using phrasing, and in a tone that clearly conveyed her opinion of the lockdown sceptic argument that lockdown damage might outweigh the benefits, Emily then questioned whether "oxygenating views that encourages a change in behaviour that leads to a greater number of deaths that is dangerous". That is only one small step away from Paul Mason (formerly of Newsnight), who tweeted, "I don't want Johnson to say 'Stay home, safe lives' etc. I want him to call out and ridicule the bullshit anti-maskers, lockdown skeptics (sic) and denialists in his own party – and order social media platforms to suppress/label Covid disinformation. That's leadership". It is not, it is censorship, and Mason, Dunt and Maitlis are all patronising the British people.

One thing that Ian Dunt did get right was that "there was no threat of Toby or his allies convincing very many people – a YouGov poll says 85% of the public support the new lockdown measures". So why is that? I've never been a fan of our Prime Minister, he is the perfect illustration of why you should never make a salesman into a CEO (although without him we might have ended up with Jeremy Corbyn). But I did like the look of both Professors Whitty and Vallance. Chris Whitty in particular comes across as unassuming and honest, a family member was taught by him when she was a medical student and was full of praise. A close friend went through medical school with Vallance and spoke highly of him too (less so now). I wanted to believe, I wanted to go along with the narrative. Professor Ferguson grew up just over the border in mid-Wales and his mother is an Anglican priest, as was my father – I wanted to believe him too. And that is the instinct of the vast majority of the people in this country – it is just too overwhelming, and when the MSM are not doing their job, time consuming not to.

It was David Blunkett referencing Matthew Syed's brilliant book on "group think" – Rebel Ideas – on BBC Radio 4's The World at One on April 28th that gave me the confidence to look elsewhere. Drawing on Rebel Ideas, Blunkett argued that the Scientific Advisory Group for Emergencies (SAGE) has a problem, "major mistakes in the recent past have been made by people of similar ilk, similar ideas, similar background, similar thinking being considered the only experts that you could draw down on".

I set off on a path that will be familiar to many sceptics which took me to UnHerd, Spiked, Tim Spector and the Covid ZOE App, Lockdown Sceptics and then to Twitter and Ivor Cummins, David Paton, Joel Smalley, GBD, Peter Hitchens, Pearson and more. The evidence that lockdowns do not work seems extremely compelling to me but there are also many unanswered questions – how is it that Japan a highly urbanised country of 125 million, whose response to Covid has been shambolic – little testing, no track and trace, intermittent lockdowns – have had so few deaths? What can we learn from Taiwan and Vietnam? And why is it that Sweden, which has performed so much better than most European countries that have had lockdowns, have suffered more deaths than their Nordic neighbours? Is the "dry tinder" explanation enough?

The sceptic case is supported by a huge number of scientists, physicians, academics and well-meaning people who also want to save lives and find the best outcome for our country. They do not deserve to be vilified. This whole Covid thing is not over yet and these rebel ideas justify opening up the debate not shutting it down. The ideas and the data that underpin them warrant serious, detailed scrutiny by the MSM and the BBC in particular, to whom we look in times of crisis.

Emily Maitlis must, as she mooted, make time to discuss this again – soon. She needs to produce the data to justify her assertions that the scientific evidence is "irrefutable" and that the lockdown in March 2020 reduced the R rate from 3 to .6. The programme content should be about data and not sentiment, her guests should be data scientists and not journalists and the segment should be an hour long Newsnight special and not 8mins 44 seconds. I wait in hope.
Theme Tunes Suggested by Readers
Two today: "You Caused It All By Telling Lies" by Hank Williams and "Learning To Live With Myself" by Merle Haggard.
Love in the Time of Covid
We have created some Lockdown Sceptics Forums, including a dating forum called "Love in a Covid Climate" that has attracted a bit of attention. We have a team of moderators in place to remove spam and deal with the trolls, but sometimes it takes a little while so please bear with us. You have to register to use the Forums as well as post comments below the line, but that should just be a one-time thing. Any problems, email the Lockdown Sceptics webmaster Ian Rons here.
Stop Press: The BBC has helpfully done an update on "Sex and Covid: What are the rules in lockdown?"
The Terrence Higgins Trust published advice in August suggesting people avoid kissing, wear a face covering and choose positions that aren't face-to-face during sex.

"Your best sexual partner during the COVID-19 pandemic is yourself or someone within your household and you should follow the Government guidelines about social distancing, hand washing and face coverings.

"However, it's unrealistic to ask everyone to abstain from sex indefinitely," the trust says.

Masturbation, sex toys or having phone or online sex are recommended as the safest options.

If you are having sex with people outside of your household, it's important to limit the number of partners, it adds.

Like with all parts of life at the moment, be aware of any COVID-19 symptoms you or your partner might have – and isolate if you have them.

If you are meeting someone new, the charity says to ask if they or anyone in their household have had symptoms or tested positive.
Is this the BBC publishing something that tacitly endorses breaking lockdown rules?
Sharing Stories
Some of you have asked how to link to particular stories on Lockdown Sceptics so you can share it. To do that, click on the headline of a particular story and a link symbol will appear on the right-hand side of the headline. Click on the link and the URL of your page will switch to the URL of that particular story. You can then copy that URL and either email it to your friends or post it on social media. Please do share the stories.
Social Media Accounts
You can follow Lockdown Sceptics on our social media accounts which are updated throughout the day. To follow us on Facebook, click here; to follow us on Twitter, click here; to follow us on Instagram, click here; to follow us on Parler, click here; and to follow us on MeWe, click here.
"Mask Exempt" Lanyards
We've created a one-stop shop down here for people who want to buy (or make) a "Mask Exempt" lanyard/card. You can print out and laminate a fairly standard one for free here and it has the advantage of not explicitly claiming you have a disability. But if you have no qualms about that (or you are disabled), you can buy a lanyard from Amazon saying you do have a disability/medical exemption here (takes a while to arrive). The Government has instructions on how to download an official "Mask Exempt" notice to put on your phone here. You can get a "Hidden Disability" tag from ebay here and an "exempt" card with lanyard for just £1.99 from Etsy here. And, finally, if you feel obliged to wear a mask but want to signal your disapproval of having to do so, you can get a "sexy world" mask with the Swedish flag on it here.
Don't forget to sign the petition on the UK Government's petitions website calling for an end to mandatory face masks in shops here.
A reader has started a website that contains some useful guidance about how you can claim legal exemption. Another reader has created an Android app which displays "I am exempt from wearing a face mask" on your phone. Only 99p, and he's even said he'll donate half the money to Lockdown Sceptics, so everyone wins.
If you're a shop owner and you want to let your customers know you will not be insisting on face masks or asking them what their reasons for exemption are, you can download a friendly sign to stick in your window here.
And here's an excellent piece about the ineffectiveness of masks by a Roger W. Koops, who has a doctorate in organic chemistry. See also the Swiss Doctor's thorough review of the scientific evidence here.
The Great Barrington Declaration
The Great Barrington Declaration, a petition started by Professor Martin Kulldorff, Professor Sunetra Gupta and Professor Jay Bhattacharya calling for a strategy of "Focused Protection" (protect the elderly and the vulnerable and let everyone else get on with life), was launched in October and the lockdown zealots have been doing their best to discredit it ever since. If you googled it a week after launch, the top hits were three smear pieces from the Guardian, including: "Herd immunity letter signed by fake experts including 'Dr Johnny Bananas'." (Freddie Sayers at UnHerd warned us about this the day before it appeared.) On the bright side, Google UK has stopped shadow banning it, so the actual Declaration now tops the search results – and Toby's Spectator piece about the attempt to suppress it is among the top hits – although discussion of it has been censored by Reddit. The reason the zealots hate it, of course, is that it gives the lie to their claim that "the science" only supports their strategy. These three scientists are every bit as eminent – more eminent – than the pro-lockdown fanatics so expect no let up in the attacks. (Wikipedia has also done a smear job.)
You can find it here. Please sign it. Now over three quarters of a million signatures.
Update: The authors of the GBD have expanded the FAQs to deal with some of the arguments and smears that have been made against their proposal. Worth reading in full.
Update 2: Many of the signatories of the Great Barrington Declaration are involved with new UK anti-lockdown campaign Recovery. Find out more and join here.
Update 3: You can watch Sunetra Gupta set out the case for "Focused Protection" here and Jay Bhattacharya make it here.
Update 4: The three GBD authors plus Prof Carl Heneghan of CEBM have launched a new website collateralglobal.org, "a global repository for research into the collateral effects of the COVID-19 lockdown measures". Follow Collateral Global on Twitter here. Sign up to the newsletter here.
Judicial Reviews Against the Government
There are now so many legal cases being brought against the Government and its ministers we thought we'd include them all in one place down here.
The Simon Dolan case has now reached the end of the road. But the cause has been taken up by PCR Claims. Check out their website here.
The current lead case is the Robin Tilbrook case which challenges whether the Lockdown Regulations are constitutional. You can read about that and contribute here.
Then there's John's Campaign which is focused specifically on care homes. Find out more about that here.
There's the GoodLawProject and Runnymede Trust's Judicial Review of the Government's award of lucrative PPE contracts to various private companies. You can find out more about that here and contribute to the crowdfunder here.
And last but not least there was the Free Speech Union's challenge to Ofcom over its 'coronavirus guidance'. A High Court judge refused permission for the FSU's judicial review on December 9th and the FSU has decided not to appeal the decision because Ofcom has conceded most of the points it was making. Check here for details.
Samaritans

If you are struggling to cope, please call Samaritans for free on 116 123 (UK and ROI), email jo@samaritans.org or visit the Samaritans website to find details of your nearest branch. Samaritans is available round the clock, every single day of the year, providing a safe place for anyone struggling to cope, whoever they are, however they feel, whatever life has done to them.
Shameless Begging Bit
Thanks as always to those of you who made a donation in the past 24 hours to pay for the upkeep of this site. Doing these daily updates is hard work (although we have help from lots of people, mainly in the form of readers sending us stories and links). If you feel like donating, please click here. And if you want to flag up any stories or links we should include in future updates, email us here. (Don't assume we'll pick them up in the comments.)
And Finally…