SAGE Predicts Second Wave Will Be Worse Than First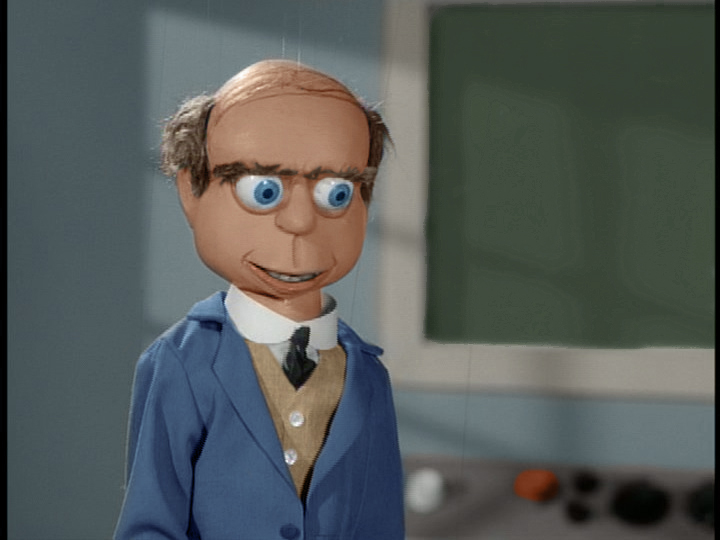 The Government has been caught using secret, non-peer-reviewed SAGE modelling again. When's it going to learn? The Telegraph has the exclusive.
An internal analysis of the projected course of the second wave is understood to show deaths peaking at a lower level than in the spring but remaining at that level for weeks or even months.

It is understood that the projection – provided by the Scientific Advisory Group for Emergencies – has led to intense lobbying from Sir Patrick Vallance and other Government advisers for Boris Johnson to take more drastic action.

"It's going to be worse this time, more deaths," said one well-placed source. "That is the projection that has been put in front of the Prime Minister, and he is now being put under a lot of pressure to lock down again."
The report continues (though fails to mention that the 367 deaths reported yesterday followed two days of 102 and 151 so that the average has not risen by much).
Details of the UK projection emerged as the Government announced that a further 367 people had died with Covid – the highest daily figure since May, bringing the UK total to 43,365.

Dr Yvonne Doyle, the medical director of Public Health England, said: "We continue to see the trend in deaths rising, and it is likely this will continue for some time. Each day we see more people testing positive and hospital admissions increasing.

"Being seriously ill enough from the infection to need hospital admission can sadly lead to more Covid-related deaths."

Health officials expect the death toll to reach 500 a day within weeks.
Meanwhile, SAGE finally admits that lockdowns don't work.
Professor Wendy Barclay, a SAGE member and scientist from Imperial College London, on Tuesday said none of the current restrictions appeared to be having a significant impact on the spread of the virus.

"The total lockdown that we had back in late March was enough to turn the tide and get the virus back under control," she told Times Radio. "So far, none of the other restrictions that we've seen, and none of the other actions, seem to have done that."
Ok, so she actually said nothing short of full lockdown works – wholly ignoring the fact, admitted by Chris Whitty in July, that infections in the spring were falling well before the lockdown began. And are daily positive tests currently rising? Here's the graph by specimen date:
They went up around October 19th but there's no sign of further growth in over a week now, even allowing for reporting delays. What about hospital admissions in England? The latest data shows them flat since October 21st:
This level of admissions is not unusual for the autumn. As noted on Lockdown Sceptics last week, admissions with respiratory infections always rise through October and November and go crazy in December. October 2016 had 24,500 such admissions in England. Up to October 24th there have been 16,260 Covid admissions, with seven days to go, so very similar. And as the ONS pointed out yesterday, "The numbers of deaths in hospitals remained below the five-year average in Week 42." (Week ending October 16th.) While it may be that winter 2020-21 turns out to be somewhat worse than previous winters, given that some parts of the country were likely prevented by the spring lockdown from reaching herd immunity before summer arrived, it would hardly be surprising. But none of this amounts to a devastating "second wave" that justifies ongoing ruinous, totalitarian restrictions.
As for deaths at "500 a day within weeks", why is Spain still only seeing around 130?
Thank goodness Boris seems so far to be resisting the siren calls of the prophets of doom. But with these whispers in his ears, neither is he likely to be doing an about turn and embracing a liberal, focused protection approach any time soon.
How We Know Immunity Lasts – Whatever Imperial Says
One of the big stories yesterday was the latest data from Imperial's REACT antibody survey showing that SARS-CoV-2 antibody levels in England have dropped by over a quarter in three months. The Telegraph has the details.
The mass research indicated that, by last month, fewer than one in 20 people had developed antibodies to Covid. Commissioned by the Department of Health, it is part of the largest piece of a research programme informing Government policies.

Its findings showed that by June, after the first wave of the pandemic, just 6% of the population had developed antibodies, which suggest some level of protection against the virus. Three months later, that figure had dropped to 4.4%, with most of the decline happening within just six weeks.

The sharpest fall was seen in those most in need of protection, with antibody levels among the over-75s reducing by close to 40% between June and September.

Scientists said the findings showed Britain is "miles off" achieving herd immunity, which they warned might never be reached without a vaccine.

However, the research did not examine the role played by other forms of immunity. Some scientists believe the part played by T-cells – a type of white blood cell that helps the immune system fight off viruses and is linked with prior infections by common colds – could be more crucial in fighting the virus.

Scientists analysed home fingerprick test samples from hundreds of thousands of adults to establish "detectable antibody levels" over a period of three months, and found levels fell by 26.5% overall.

The largest fall was among those most vulnerable to serious illness from Covid. Among those aged 75 and over, antibody levels fell by 39%, while a drop of only 15% was seen in those aged between 18 and 24.
The lead researcher is Helen Ward, a professor of public health at Imperial. She says:
I think what we are showing is that there is a really big challenge to that, which is that immunity is waning quite rapidly. After three months, we've already shown a 26% decline in antibodies. When you think that 95 out of 100 people are unlikely to be immune, and therefore likely to be susceptible, then we are a long, long way, from anything resembling a population level protection against transmission.
It is staggering that it is October and Prof Ward can still assert, largely unchallenged by journalists and politicians, that 95% of the country are susceptible. How is it that the lead researcher of a key Government antibody survey is still in the dark about long-lasting and pre-existing T-cell immunity, as Dr Mike Yeadon explains here, Peter Doshi in the BMJ explains here, and the CEBM explain here? There has been close to zero reinfection so far, and almost all the tiny number of documented cases of reinfection are mild, which as these immunologists explain, is exactly what we would expect, antibodies or not. Besides, when it comes to coronaviruses, "immunity" doesn't necessarily mean never-get-it-again, it means the immune system is primed so even if a virus does breach some defences it is much less likely to breach all of them and cause serious illness.
Yet Professor Wendy Barclay, head of the Department of Infectious Disease at Imperial, agrees with her colleague, saying Britain is "miles off" herd immunity:
Seasonal coronaviruses that circulate every winter and cause common colds can reinfect people after six to 12 months – and we suspect that the way that the body reacts to infection with this new coronavirus is rather similar to that. We don't yet know what level of antibody is needed in a person's blood to protect them from infection or reinfection from SARS-CoV-2, but of course that level is a crucial thing to begin to understand. Most of the vaccine strategies are aiming to produce that level, and that level will feed into whether or not a population becomes immune or has any level of immunity.
It is odd that Prof Barclay claims that most of the vaccines are aiming to produce enough antibodies to protect from infection, as the trial protocols state otherwise. As Peter Doshi explains in the BMJ: "None of the trials currently under way are designed to detect a reduction in any serious outcome such as hospital admissions, use of intensive care, or deaths. Nor are the vaccines being studied to determine whether they can interrupt transmission of the virus." All they are doing is testing to see whether mild symptoms become milder. That's primarily because serious symptoms are so rare trials can't detect enough of them to obtain reliable results. Yet the scientists at the heart of advising the Government appear to be unaware of this fact. What hope then for the politicians?
But back with declining antibodies, and Harry de Quetteville has written an extraordinarily misleading piece in the Telegraph, a classic of the genre. To keep it brief:
"With the four other coronaviruses that just cause us colds, antibodies generated by natural infection can be short-lived and we can suffer again as soon as six months later… Of course, the fact we repeatedly suffer from those four other coronaviruses suggests that natural T-cell response is unlikely to confer long-lasting immunity." No, first because there is a huge variety of viruses which cause colds, not just coronaviruses, which is the main reason we keep getting them. And second, reinfection with the same virus is often mild because of immunity.
"Vaccines prompt our bodies to work in ways they wouldn't do normally – that's the point." It really isn't. Vaccines stimulate natural immune responses by simulating infection. Anything a vaccine can do will typically be done more effectively (if more riskily) by natural infection.
"The very prospect of declining natural immunity is devastating to those who want to 'let the virus rip'. What if we did, thousands died, and yet a few months later there was no benefit, in terms of immunity?" Leaving aside the "let rip" slur – who's Harry supposed to be quoting here, given that not a single advocate of focused protection has used that phrase? – declining antibodies are not necessarily declining immunity, and places like Sweden, London and New York are the elephants in the room for the supposedly unanswerable "what ifs".
"This study is a reminder of what has been true about coping pre-vaccine from the beginning: to control transmission without draconian lockdowns, tests must be combined with effective contact tracing." Yet no European country has run a successful test and trace programme. This is because, as the GBD FAQ explains, contact tracing "does not work for widely spread diseases such as annual influenza, pre-vaccine measles, COVID-19, or, by definition, against any pandemic". Is Harry just reproducing a press release from Matt Hancock's officer verbatim?
"We cannot be sure about durability, but even if it does not confer eternal immunity, a vaccine could still provide long enough immunity essentially to eliminate transmission, with breakout infections being rare, and, hopefully, as is often the case, less severe." Then, suddenly, an acknowledgement that less than perfect immunity provides a decent level of personal and community resistance. But, oddly, only if it's conferred by a vaccine rather than natural infection. Huh?
Stop Press: Prof Sunetra Gupta was on talkRADIO yesterday defending focused protection, herd immunity and the GBD in the light of the new panic around fading immunity. Watch it here. If anyone has time to rustle up a transcript for us we'll publish it in a future update.
How Covid Deaths Are Over-Counted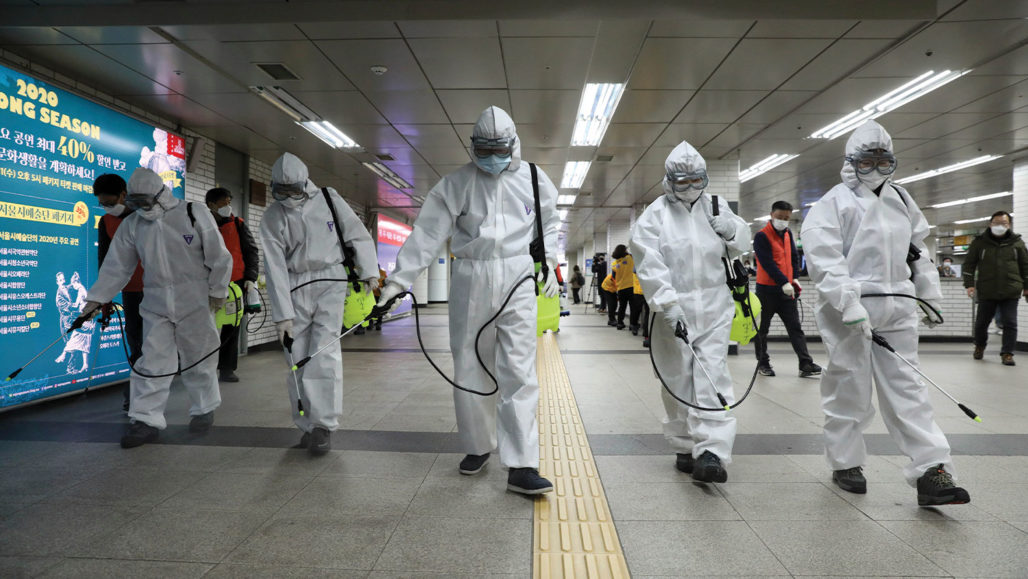 Today we're publishing a new piece by pathologist and longstanding Lockdown Sceptics contributor Dr Clare Craig on how the data shows there is something seriously wrong with how we are counting both cases and deaths. From the introduction:
The system for counting deaths from Covid is not working properly and we are over-counting Covid deaths. This can be fixed, easily, by improving cross-checking and retesting all alleged positive PCR test results. Accurate data is a basic prerequisite for good policy choices. The remedial steps needed are simple and relatively inexpensive. Central government should mandate them to be done immediately.

When trying to understand the impact of increased testing on case numbers we look to the percentage of tests reported as positive. In a similar way, it is important to double check other data points against each other, as percentages, to truly understand how the epidemic is progressing. Using this approach, it appears that we are over-counting deaths because there are not enough severely sick people from Covid to account for them. In other words, there are proportionately more Covid deaths per case and per hospital admission since the Summer. This paper explains this phenomenon and calls for proper scientific cross-checking to be instituted before a Covid outbreak is declared.
This is a long but important article and rewards reading in full.
Normal Annual Mortality Predicts COVID-19 Death Toll
Here is a neat graph showing how a heavy Covid death toll is largely a problem for countries with low overall annual mortality. Those six countries with Covid deaths over 50 per 100,000 are (from left to right) France, Sweden, Italy, the United Kingdom, Spain and Belgium. Low mortality countries have more people in the older, more vulnerable age brackets. The big white space in the top right of the graph shows that no European country with high annual mortality has yet suffered a high Covid death toll.
The semi-outlier with a Covid tally of 33.7 per 100,000 is Romania, which is currently experiencing something of an autumn surge after coming off lightly in spring. It's worth knowing though that January to May 2020 saw 4,905 fewer deaths in Romania than in the same period in 2019, despite the country suffering around 1,200 Covid deaths in that time. This might be why it is being hit harder by Covid now – the dry tinder wasn't ignited earlier in the year.
While there are a number of countries that have both low annual mortality and low Covid mortality (the 10 or so in the bottom left), the data suggest normal annual mortality is a significant predictor of Covid deaths.
Deaths Above Average – But It's Not Just Covid
Deaths in England and Wales were significantly above average for the first time since the late spring, with 669 deaths or 6.8% above the five-year average in the week ending October 16th, according to the latest ONS figures. With Covid deaths also on the rise in October it would be easy to put this all down to the so-called 'second wave'. However, a closer analysis tells a different story. For one thing, despite rising hospital admissions, hospital deaths are still below average (by 184), while deaths in homes continue well above average (by 776), and deaths in care homes are now above average as well (by 90). While some of this will be transfer of people who would normally die in hospital dying at home and in care homes, not all of them would necessarily have died if they'd received hospital care (which of course is why we have hospitals). What's more, a regional analysis shows overall deaths rising in the South West, the West Midlands and the East Midlands despite no corresponding rise in Covid deaths, and overall deaths declining in Yorkshire despite Covid deaths rising. This suggests it is other causes, many of them likely lockdown related given the absence of flu this year, that is driving the increase in excess deaths.
BBC Runs Advertorial For Chairman Dan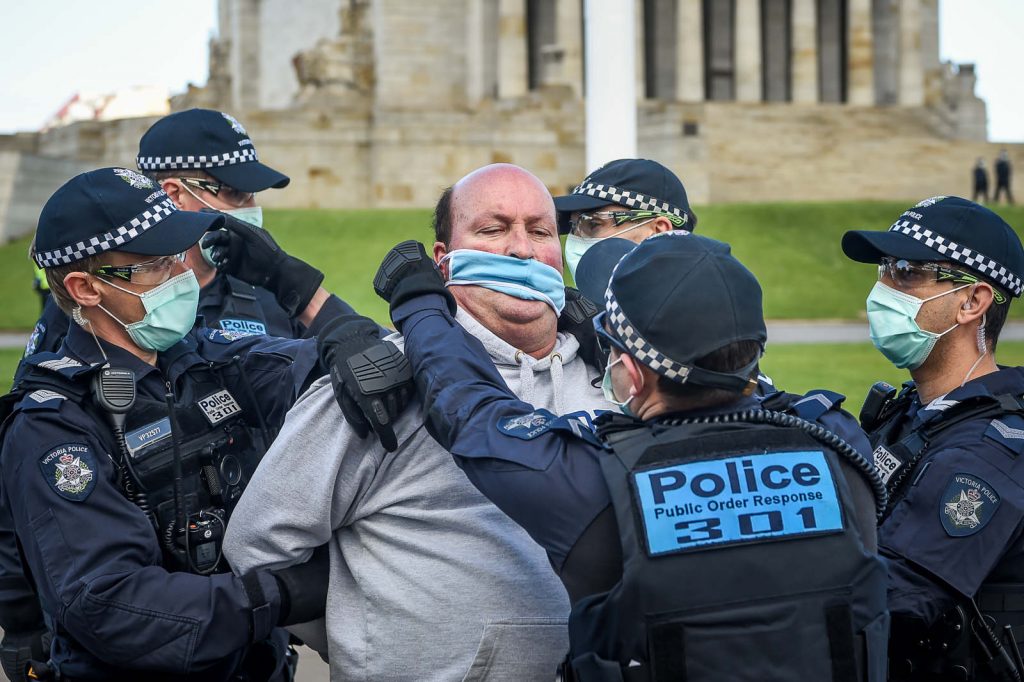 We received an email from Freddie Attenborough, the author of the some of the strongest pieces we've published on Lockdown Sceptics, such as this one on the infantilisation of dissent, drawing our attention to a BBC article portraying the lockdown in the state of Victoria – one of the most draconian in the world – as a huge success. We've decided to run it as a guest post…
It appears that The Office for the Premier of Victoria bought some advertorial space with the BBC yesterday. Great to see them celebrating their success (and great too to see the BBC finally embracing a private-sector funding model)! Apparently, Victoria's lockdown has been an absolute blast from start to finish. Everyone's happy and the good people of Melbourne, in particular, have been left feeling like theirs is the best of all possible worlds ("Who needs a job, anyway?" "I never liked running a business!" "Money only burns a hole in your pocket!" "I like a man in uniform to treat me nice and rough every now and then!" "The tumour will probably go away if I give it time," and so on). Did you know that? I didn't know that. We must get out more. I completely get why Victoria feel the need to shout from the rooftops about this. True, people in that state haven't been allowed to come out from under their beds yet. But lockdowns so obviously work that it seems a little churlish to ask them to wait before cracking open the bubbly. It'll be over before Christmas! "I have here, from Herr Coronavirus, a piece of paper!" It's peace for our time! Etc.
In describing the piece as an advertorial, I was perhaps being a little unfair. After all, the BBC do appear to have insisted on the values of objectivity and impartiality being upheld throughout. Towards the end of the piece, for instance, "serious mistakes" are identified within Victoria's response to the coronavirus. Obviously, having the police beat up and strangle a young woman on the streets of Melbourne for not wearing a mask isn't one of them. I know that fuddy-duddy conservatives like yourselves, with your rule of law, constitutionality and checks and balances and what not (yawn) continue to labour under the misapprehension that it was. But the BBC have got a Royal Charter. They provide "trusted world and UK news", which must be true, because it says so on their trusted world and UK news website. Indeed unlike some journalists I could mention, what they don't do is rabble-rouse for white supremacist organisations like the Spectator or – worse – the micro-aggressive Free Speech Union. Facts – that's their currency. Strangling women to stop a virus from spreading? Fine. Eggs and omelettes. Nothing to see here. Just ordinary police work. No need to mention it. Move along. No, the "serious mistakes" identified by the BBC appear to centre on the way the authorities didn't actually have enough power during lockdown. That's right, not enough power. Sadly, it seems that those irritating "disease-vectors" we once whimsically – and perhaps, as it turns out, a little too carelessly – used to refer to as "citizens" proved frustratingly recalcitrant and didn't do what they were told often enough.
It's in these little glimpses of what the lockdown zealots view as "mistakes" that you can guess at one possible future for us all. One way or another, lockdown is going to be a success in Victoria. Heads they win, tails you lose. That's why we can all start to celebrate before the lockdown's over. The lockdown, as a system, is efficacious. We know that already. Yay! Woop! Three cheers for Professor Pantsdown! Etc. It follows therefore that if it hasn't worked, it's not the lockdown system itself but the disease-vectors within the system that are to blame. And the next step in the event of the lockdown system being failed by the vectors? Do it all over again, but this time with greater powers arrogated to the state. All disease vectors must be protected from themselves and each other. Lockdown everything. "Silence! Stand back! Look at the floor, you cur! Declare your pathogens! Confess to your exposures! Breathe intermittently and then only in a shallow manner! Excessive diaphragmatic movements will be monitored from above by drones! Thoracic cavities are to be strip searched every hour on the hour! Strangling is too good for maskless libertarian tarts who can only be out walking the streets of Melbourne in order to solicit; what they need and what they will get under THIS lockdown is a good, hard, socially distanced shoot-to-kill policy." And so on.
The socio-legal trajectory here is pretty clear. The political scientist Robert Michels once wrote about an "iron law of oligarchy," where all complex organizations, regardless of how democratic they were when started, eventually developed into oligarchies. He was of course referring specifically to political parties, but for me he also inadvertently identified a general tendency towards "intensification" in modernity; that is, a tendency for more and more power to be dragged towards fewer and fewer people, particularly when those people see themselves as having to operate in the presence of an internal enemy – and what could be more "internal" than a virus? At least those Commie Bastards during the Cold War had the decency to stay out of our free-market lungs.
Representative democracy was a pretty effective western, liberal attempt to halt, or at least pause, that process of intensification: we voted on the basis of their manifesto, they led on the basis of that manifesto, we then voted them out on the basis of how well or how badly their actions aligned to their manifesto. It wasn't perfect, but at least you could say that the oligarchies got switched around every five or so years. But in Australia and also in the UK (with our own Health Protection (Coronavirus, Restrictions) Regulations and the Coronavirus Act) we're starting to regard the basic principles and tenets of representative democracy as annoyances, irritations, things that get in the way of a small group of people quickly and efficiently doing "the right thing" in order to protect everyone else. Indeed, if the coronavirus has taught us anything it's just how disturbingly easy it is for a certain type of personality to switch from seeing people as citizens to seeing them as disease-vectors. This is truly the Age of the Passive-Aggressive Fusspot. (Watching Little Matty Hancock (Private, Second Class) counting off the regulations in the Government's catechism of neurotic epidemiological obsessions as he struts around Bojo's tin-pot war-gaming bunker in a skin-tight Flash Gordon cosplay outfit, you get the sense that his personality has finally, at long last, found its métier.) The result is that we're in danger of ending up with our own "iron law of lockdown", namely, that all lockdowns – limited, temporary arrogations of power by the state – regardless of how well intentioned they are when begun, have the tendency to develop into totalitarian nightmares – limitless, quasi-permanent arrogations of power by the state. Or, in more detail: lockdowns work except when they're failed by the people; and when they're failed by the people they haven't been enforced adequately by the state; and if they haven't been enforced adequately by the state then they need to be reintroduced, but only now where the state has arrogated to itself even greater power of enforcement.
And the logical endpoint for this, the "iron law of lockdown"? If you look up the relevant statistical datasets online, you'll find that the infection fatality rate for corpses is 0.0000%.
Round-Up
Love in the Time of Covid
We have created some Lockdown Sceptics Forums, including a dating forum called "Love in a Covid Climate" that has attracted a bit of attention. We have a team of moderators in place to remove spam and deal with the trolls, but sometimes it takes a little while so please bear with us. You have to register to use the Forums, but that should just be a one-time thing. Any problems, email the Lockdown Sceptics webmaster Ian Rons here.
Sharing stories: Some of you have asked how to link to particular stories on Lockdown Sceptics. The answer used to be to first click on "Latest News", then click on the links that came up beside the headline of each story. But we've changed that so the link now comes up beside the headline whether you've clicked on "Latest News" or you're just on the Lockdown Sceptics home page. Please do share the stories with your friends and on social media.
Woke Gobbledegook
We've decided to create a permanent slot down here for woke gobbledegook. Today, it's Rupert Murdoch's turn to drink the Kool-Aid. Yup, that's right, the Dirty Digger himself has been captured by the woke cult – or, rather, the HR department of News UK has and he hasn't noticed. Guido Fawkes has the story.
Rupert Murdoch's News UK is undergoing a major woke shakeup in the wake of Black Lives Matter protests, with the company's human resources department aiming to exert influence on editorial content and decisions across all titles; as well as requiring all journalists and presenters to sign up to diversity and inclusion objectives and training. A leaked Zoom chat on the subject reveals that the media giant has appointed Shelley Bishton as their new "Head of Creative Diversity" to oversee the transformation…

As part of the sweeping changes across the News UK empire titles will be forced to:

* Appoint "diversity specialists" on each outlet
* Agree a process for internal and external content review to track sentiment and coverage
* Introduce a new politically-correct "style guide" so journalists can speak with authority on stories about diversity

The human resources team privately described the readerships and audiences of the Sun, the Times, the Sunday Times, Talk Radio and Times Radio as a "predominantly anti-diversity and inclusion" audience, with "newsrooms… more white and they tend to be more male". Go woke, go broke…
If the HR team know that the consumers of News UK's journalism don't sign up to all this woke nonsense, why try and "train" the staff to churn it out? Because it's the right thing to do, obviously…
"Mask Exempt" Lanyards
We've created a one-stop shop down here for people who want to buy (or make) a "Mask Exempt" lanyard/card. You can print out and laminate a fairly standard one for free here and it has the advantage of not explicitly claiming you have a disability. But if you have no qualms about that (or you are disabled), you can buy a lanyard from Amazon saying you do have a disability/medical exemption here (takes a while to arrive). The Government has instructions on how to download an official "Mask Exempt" notice to put on your phone here. You can get a "Hidden Disability" tag from ebay here and an "exempt" card with lanyard for just £1.99 from Etsy here. And, finally, if you feel obliged to wear a mask but want to signal your disapproval of having to do so, you can get a "sexy world" mask with the Swedish flag on it here.
Don't forget to sign the petition on the UK Government's petitions website calling for an end to mandatory face masks in shops here.
A reader has started a website that contains some useful guidance about how you can claim legal exemption.
And here's an excellent piece about the ineffectiveness of masks by a Roger W. Koops, who has a doctorate in organic chemistry.
The Swiss Doctor has translated the article in a Danish newspaper about the suppressed Danish mask study. Largest RCT on the effectiveness of masks ever carried out. Rejected by three top scientific journals so far.
Stop Press: Now they're trying to say we're mad and bad. From the Independent.
Scientists in Brazil have linked resistance to COVID-19 safety measures, such as wearing a mask, with antisocial personality traits.

Their study was the first of its kind in Latin America and surveyed over 1,500 people aged 18-73.

Using a questionnaire, the scientists sought to identify the participants' affective resonance – their impulse to act on feelings stirred by another person – and asked a series of personality questions about how well certain statements represented their behaviour on a scale.

The survey also asked about compliance with COVID-19 containment measures over time, such as mask wearing.

When profiles were analysed, two were identified: an antisocial pattern profile who were resistant to COVID-19 safety measures and an empathy pattern profile who were compliant.
Since the "antisocial" traits include "risk-taking" and "impulsivity", perhaps this may all be just a teensy bit subjective and biased.
The Great Barrington Declaration
The Great Barrington Declaration, a petition started by Professor Martin Kulldorff, Professor Sunetra Gupta and Professor Jay Bhattacharya calling for a strategy of "Focused Protection" (protect the elderly and the vulnerable and let everyone else get on with life), was launched last week and the lockdown zealots have been doing their best to discredit it. If you Googled it last week, the top hits were three smear pieces from the Guardian, including: "Herd immunity letter signed by fake experts including 'Dr Johnny Bananas'." (Freddie Sayers at UnHerd warned us about this hit job the day before it appeared.) On the bright side, Google UK has stopped shadow banning it, so the actual Declaration now tops the search results – and this Spectator piece about the attempt to suppress it is among the top hits – although discussion of it has been censored by Reddit. The reason the zealots hate it, of course, is that it gives the lie to their claim that "the science" only supports their strategy. These three scientists are every bit as eminent – more eminent – than the pro-lockdown fanatics so expect no let up in the attacks. (Wikipedia has also done a smear job.)
You can find it here. Please sign it. Now well over 600,000 signatures.
Stop Press: The authors of the GDB have expanded the FAQs to deal with some of the arguments and smears that have been made against their proposal. Worth reading in full.
Judicial Reviews Against the Government
There are now so many JRs being brought against the Government and its ministers, we thought we'd include them all in one place down here.
First, there's the Simon Dolan case. You can see all the latest updates and contribute to that cause here.
Then there's the Robin Tilbrook case. You can read about that and contribute here.
Then there's John's Campaign which is focused specifically on care homes. Find out more about that here.
There's the GoodLawProject's Judicial Review of the Government's award of lucrative PPE contracts to various private companies. You can find out more about that here and contribute to the crowdfunder here.
The Night Time Industries Association has instructed lawyers to JR any further restrictions on restaurants, pubs and bars.
And last but not least there's the Free Speech Union's challenge to Ofcom over its 'coronavirus guidance'. You can read about that and make a donation here.
Samaritans

If you are struggling to cope, please call Samaritans for free on 116 123 (UK and ROI), email jo@samaritans.org or visit the Samaritans website to find details of your nearest branch. Samaritans is available round the clock, every single day of the year, providing a safe place for anyone struggling to cope, whoever they are, however they feel, whatever life has done to them.
Shameless Begging Bit
Thanks as always to those of you who made a donation in the past 24 hours to pay for the upkeep of this site. Doing these daily updates is hard work (although we have help from lots of people, mainly in the form of readers sending us stories and links). If you feel like donating, please click here. And if you want to flag up any stories or links we should include in future updates, email us here. (Don't assume we'll pick them up in the comments.)
And Finally…
Watch Lord Sumption's evisceration of the Government's handling of the coronavirus crisis here.