Tiers of a Clown
Andy Burnham accused the Prime Minister of playing a "game of poker with people's lives" after he imposed a Tier 3 lockdown on Greater Manchester without agreeing a support package.
Talks between the Government and political leaders in Greater Manchester broke down yesterday afternoon, with Andy Burnham and co holding out for £65 million and Boris and his ministers only being prepared to offer £60 million. The upshot is that Greater Manchester is now only going to get £22 million.
At the 5pm presser where Boris tried to spin this to his advantage, Deputy Chief Medical Officer Jonathan Van-Tam – or JVT, as Boris insisted on calling him – produced a series of charts appearing to show that, in his own words: "Pretty much everywhere in England is now heating up to some extent."
But his slide deck told a different story.
For instance, the slide illustrating the geographical spread of positive cases (wrongly described as the spread of "COVID-19") showed the rate of infection falling in many parts of the country.
Van-Tam made much of the fact that hospitals were admitting more and more Covid patients, particularly in the North West, as shown in the slide below.
But what this chart doesn't show – and which no journalist asked about, unfortunately – is that Covid admissions in the North West are no higher than admissions would be for other respiratory illnesses in a normal year. Yes, Covid admissions are up, but admissions for pneumonia are down. Indeed, hospital admissions for all respiratory illnesses in the North West were about half the five-year average at the end of September. What looks to be happening is that elderly patients who would normally be admitted for flu and pneumonia are being admitted for COVID-19 instead. Which means that hospitals in the North West are nowhere close to being overwhelmed. If that's the rationale for placing Greater Manchester in Tier 3 – protect the NHS – it doesn't stack up.
The feebleness of this justification for the local lockdown was exposed by Jennifer Williams in the Manchester Evening News, who tried – and failed – to obtain the figures. The paper sent an identical list of questions to all the key players in Greater Manchester's healthcare system, wanting to know trust-by-trust Covid admissions numbers as a proportion of overall capacity, compared to the April peak, and the same figures broken down for intensive care and high dependency beds, plus ventilator beds, including non-invasive ventilation. And it asked for equivalent bed occupancy figures for this time last year, so it could compare them with the start of a normal winter.
Our request was sent to NHS England, Greater Manchester's Health and Social Care Partnership, each individual hospital trust in the conurbation, the Department of Health and Social Care, the mayor's office and Downing Street. We gave a 4pm deadline.

Six out of seven relevant NHS trusts did not respond. Wigan, Wrightington and Leigh said that "we are unable to provide figures – these will be issued at national level", while none of the others have replied.

The M.E.N. understands trusts have been told by both regional NHS England and the Greater Manchester system specifically not to issue their own figures to the media today.

Greater Manchester's Health and Social Care Partnership responded this afternoon to say that Dr Jane Eddleston would be doing a pooled interview with the Press Association about the hospital picture here. But the M.E.N's specific questions weren't addressed.

The mayor's office has not responded.

The Department of Health and Social Care replied almost immediately this morning, to say NHS England holds the data.

NHS England did respond with some links to data.

But most of the relevant information it offered was only broken down to North West level, which matters.

Government's argument is about Greater Manchester specifically, so North West numbers are no good – they are skewed by the situation in Liverpool in particular.
Clearly, the reason the data is being withheld is because it shows Greater Manchester's hospitals are very far from being overwhelmed by Covid patients.
Which begs the question, why are the people of Greater Manchester being needlessly punished in this way?
Stop Press: The always dependable Ross Clark wrote a piece in the Telegraph yesterday headlined: "Don't believe the scare stories about hospitals running out of ICU beds". And Sarah Knapton, the Telegraph's Science Editor, has written a piece pointing out that ICU beds in Manchester are no fuller than they were this time last year.
Lockdown's Lethal Toll
Award-winning investigative journalist David Rose wrote a sensational front page story for the Mail yesterday, documenting the scale of the collateral damage to public health caused by the lockdown and the continuing restrictions. Bringing together more than 130 studies, as well as testimony from readers who have contacted him via Lockdown Sceptics, the article documented the impact of this disastrous policy on every sphere of health, including cancer, heart disease, addiction, the welfare of children, domestic violence and mental illness.
Among the revelations are:
Delays in treatment are set to cause a 20% rise in deaths among newly diagnosed cancer patients in England – 6,270 excess deaths this year
Treatment for strokes fell by 45% during lockdown and there were more than 2,000 excess deaths in from heart disease
More than 50,000 operations for children were cancelled
Organ transplants fell by two thirds, with the number of those who died on the transplant waiting list almost doubling
Total waiting lists for routine orthopaedic and eye operations are at record levels
Calls to child abuse helplines rocketed
As rates of depression and anxiety doubled, thousands of recovering alcoholics have relapsed
David lined up an impressive array of experts to comment on these horrendous figures.
Professor Karol Sikora, a cancer specialist and head of Buckingham Medical School, said the findings of the Mail's audit were a "stunning demonstration of lockdowns' harmful effects across society".

He added: "If lockdown were a drug, you'd need to consider the side effects, and yet we're not – even though we seem to be diving headlong into another one.

"People sometimes claim it's a question of health versus the economy, but it's not – it's health versus health." Professor Sikora supports last week's Great Barrington Declaration, now signed by more than 10,700 scientists and 29,700 doctors worldwide, calling on governments to adopt an approach of 'focused protection', shielding the vulnerable while opening up the economy.

Sunetra Gupta, one of the Declaration's authors and an Oxford University epidemiologist, said: "These papers and data are starting to build the evidence to show that the collateral damage has been immense – and will continue with extreme measures such as lockdowns. The time has surely come to take their full costs measures into account."
Congratulations to David on a fantastic story – and thanks to those readers who helped him with it.
Worth reading in full.
No ID, No Drinkie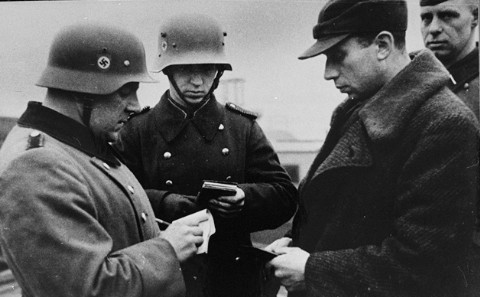 The Metropolitan Police have told pub landlords to ask for names, addresses and photo IDs of customers before serving them to ensure people from different households aren't mixing. The Mail has more.
Scotland Yard has been writing to struggling traders in London to say they should ask for names, addresses and even photo ID.

Officers said the procedures would stop households mixing – in keeping with Tier Two curbs introduced last weekend.

However business chiefs said this placed "completely unacceptable" demands on staff and would cost venues bookings if customers could not prove they were following the COVID-19 restrictions.

The Night Time Industries Association has taken legal advice over the "unlawful and misleading advice".

Police forces around the country are checking on Facebook and other social media sites to see whether landlords are letting customers flout social distancing rules.
This new development follows the news that Sadiq Khan wants the 10pm curfew lifted in London to help struggling publicans and restaurateurs. According to the Evening Standard:
Mayor of London Sadiq Khan has called for the 10pm curfew to be scrapped now the capital is under Tier 2 coronavirus restrictions.

Mr Khan said allowing restaurants to remain open beyond 10pm would support businesses by allowing them to increase bookings even with indoor mixing of households banned.

His intervention comes after leading West End bar and restaurant operators warned they will not survive the winter after the "horrendous" first weekend of the new Tier 2 clampdown triggered tens of thousands of cancellations.
But hang on. Didn't Sadiq Khan insist on putting London in a Tier 2 lockdown? And if he's so worried about people staying away from pubs, why's he asking the Metropolitan Police to enforce the "no mixing" rule?
What kind of fools d'you take us for, Mr Mayor?
"No Sign of a Second Wave" – Prof Carl Heneghan
Prof Carl Heneghan has told the Telegraph that the ONS data for the week ending October 9th – published yesterday – indicate that there are no excess deaths.
"There is no sign of a second wave up to October 9th. In week 41, the number of deaths registered was 1.5% above the five-year average.

"We consider the current data normal variation, and only consider it an excess when it gets to two standard deviations, which is about 1,200 excess deaths compared to the five-year average."
Sarah Knapton, the Telegraph's Science Editor, has more.
Although Covid deaths rose to 438 for the week ending October 9th – an increase of 36% from the previous week, when the figure stood at 321 – overall deaths rose just 143 above the five-year average. There were also 19 fewer overall deaths than in the same week last year.

Experts at Oxford University said the number would have to get to 1,200 deaths above the norm before it would usually be considered "excess" above the expected variation in the data.

Researchers also found there would usually be around 1,600 weekly deaths from flu and pneumonia for the same week. Deaths from coronavirus, flu and pneumonia are currently running at 1,621, suggesting there is virtually no increase in expected respiratory deaths.

The ONS figures also do not factor in the UK's growing and ageing population, which would be expected to increase the number of deaths over time and which are likely to cancel out at least some of the increase.

For example, between 2010 and 2019 the number of deaths for the week ending October 9th rose from 9,281 to 9,973 – about 70 extra deaths a year.
Dr Jason Oke, Carl Heneghan's colleague at the Centre for Evidence-Based Medicine, thinks that's what's happening is that older people who would normally be dying of flu and pneumonia at this time of year are dying of Covid instead.
"Total deaths are tracking at the top but not over," said Dr Oke. "Is it because we have nearly an identical deficit of flu and pneumonia deaths for this time of year?

"COVID-19 plus influenza/pneumonia deaths are at 1,621 this week, while five-year average flu and pneumonia for this week is 1,600."
Worth reading in full.
Lionel Shriver Takes No Prisoners
Arch-sceptic Lionel Shriver is refreshingly forthright about the mismanagement of the coronavirus crisis in an interview in CapX to promote her 14th novel, The Motion of the Body Through Space.
Shriver, a committed lockdown skeptic, is a fierce critic of the way the virus outbreak has been handled by governments around the world, and deplores the effect the imposed restrictions, such as social distancing ('the elevation of suffering'?) and face masks ('narcissistic'?), have had on everyday life.

"It's filmic, but it's one of those movies that never ends. It's not even that interesting. It's just awful. I hate the way it (wearing masks) changes my interactions with people. I find myself smiling anyway; the impulse is still there. But they don't get it; they do not receive it. It makes all commercial interchanges dry and almost hostile. I refuse to wear a mask out of doors, because it's epidemiologically ridiculous."

It's not clear whether Shriver is more incensed by the new rules, or by people's unthinking, uncritical, irrational acceptance of them.

"I was one of the earliest lockdown skeptics. From the get-go I just thought the numbers didn't justify the response. There were not enough people dying. And what we have exposed is widespread statistical ignorance. Even in the US people think 170,000 people dying is huge, like a massacre; but 3 million people die in the US every year, and a large proportion of those 170,000 would have died this year anyway. But, of course, that sounds callous, and gets you into terrible trouble, but it's true."

I wonder how Shriver, who spent the lockdown in London, felt about the almost compulsory NHS worship.

"I found the 'Clap for Carers' stuff' nauseating, and it won't surprise you to learn I was not out there on the kerb banging my pots. Partly it's an aversion to group activities of any kind, but it's also an aversion to the idea that we should worship an institution. I find that baffling. It's said all the time that the British worship the NHS, that it's a religion. But why would you worship a healthcare system?

"Other European nations, with much more functional healthcare systems, don't worship them. It's peculiar, and I think there's insecurity at the base of it. The British are all too aware of the shortcomings of the NHS and want to cover them up, they don't want to admit those shortcomings to themselves."
It's exhilarating to hear a prize-winning literary novelist talk so bluntly – and so honestly – about the idiocies of the past six months. Hearing their own feelings articulated so clearly will be music to the ears of many lockdown sceptics.
Worth reading in full.
Scott Atlas Talks to Freddie Sayers
Freddie Sayers, the editor of UnHerd, interviewed Scott Atlas yesterday and the member of the White House's coronavirus task force made a powerful case for "Focused Protection", as set out in the Great Barrington Declaration (see below).
Among his key quotes were:
What is his policy?
My advice is exactly this. It's a three-pronged strategy. Number one: aggressive protection of high risk individuals and the vulnerable (typically the elderly and those with co-morbidities). Number two: allocate resources so that we prevent hospital overcrowding, so that people can be treated for this virus and get the other serious medical care that is needed. Number three: open schools, society and businesses because keeping them closed is enormously harmful – in fact it kills people.
Effect of lockdowns
We must open up because we're killing people. In the US, 46% of the six most common cancers were not diagnosed during the shutdown… These are people who will present to the hospital or their doctor with later stage disease – many of these people will die. 650,000 Americans are on chemotherapy ­– half of them didn't come in for their chemo because they were afraid. Two-thirds of screenings for cancer were not done; half of childhood immunisations did not get done; 85% of living organ transplants did not get done. And then we see the other harms: 200,000 cases plus of child abuse in the US during the two months of spring school closures were not reported because schools are the number one agency where abuse is noticed; we have one out of four American young adults, college age, who thought of killing themselves in the month of June…

All of these harms are massive for the working class and the lower socioeconomic groups. The people who are upper class, who can work from home, the people who can sip their latte and complain that their children are underfoot or that they have to come up with extra money to hire a tutor privately – these are people who are not impacted by the lockdowns.

This is the topic, this is why you open up. A secondary gain might be population immunity, but this is the reason to open up.
Climate of fear
This is one of the biggest failures of the voices of public health in the United States and in the world – they specifically instilled fear with their proclamations and statements… And the models that were put forward that were worst case scenarios and were just hideously wrong, and the media that has hyped up these rare exceptions like multi-system inflammation in children even though we know the overwhelming evidence is that this disease is absolutely not high risk for children. All the hyperbole, the sensationalising and the failure of public health officials to articulate what we know instead of what we don't know… The fear is due to what was said by the so-called experts, by the media and by a failure to understand or care that they were instilling hear… I just heard a famous epidemiologist from Harvard the other day say that to have the idea of herd immunity even being discussed is 'mass murder' – these kinds of statements are hideously outrageous.

It's never appropriate to have fear. There is no such thing as a government leader who is competent who instils fear.
Worth watching in full.
Consultation About HMG's Coronavirus Dashboard
A reader has got in touch to point out that the Government is currently carrying out a consultation about the data displayed in its coronavirus dashboard. He has responded himself and urges Lockdown Sceptics readers to do the same.
This is my feedback:

Please, please:

1) Don't show positive PCR tests as "cases". They are not cases; they are "positive PCR tests".

2) Don't show absolute numbers of positive PCR tests. That's meaningless and depends entirely on the number of tests performed; show the number of positive PCR tests per 1,000 tests.

3) Don't imply a positive PCR test is equivalent to an infection. There are many reasons why a positive PCR test does not mean an actual infection not least because of false positives; show the likelihood that a positive test is an infection (For example, if the infection rate in the UK is 0.2% and the false positive rate is 2.4% then the likelihood that a positive PCR test indicates actual infection is 7.7%). In fact, it may be better to display the statistically likely infections per 1,000 tests.

Would it be good for many of us to provide this sort of feedback?
Labour Party Resignation Letter
A reader of Lockdown Sceptics, has shared the resignation latter she's just sent to Keir Starmer. I daresay he's had quite a few like this since calling for a two-week 'circuit breaker', ignoring the devastating impact that any additional restrictions will have – are having – on the least well off.
Dear Keir Starmer

I write in sadness and some desperation to explain to you why after having been a member for most of my adult life, I wish to leave the Labour Party.

The situation regarding the response to Covid 19 is destroying this country. Yes at the start the actions the government took may have been explicable but for many months that has ceased to be the case. What upsets me as a party member has been that lack of opposition my party has shown to this disastrous curb on our freedoms. Please just consider a few easily verifiable facts:

* The tens of thousands of deaths caused as a direct result of the response to Covid – the cure should never be worse than the disease.
* The number of essential health checks missed – heart screening, cancer screening etc.
* The effect on mental health of the restrictions and the horrific economic fallout to come, the increased suicide rates, including heartbreakingly amongst children
* In the wider world the effect on the poorest people some of whom were being lifted out of poverty but who now will not be helped. Unicef say 1.2 million children and 56700 mothers could die due to disruptions in basic interventions caused by the response to Covid.
* The lies that are being told even now about the strain on intensive care beds in places like Manchester and Liverpool. Yes there is a strain but it is pretty much the same as every year because we don't have enough intensive care beds.
* The number of people (including the elderly) who are asymptomatic – yet we have committed the crime of denying those in care homes access to their families for months and months. What does that do to people with dementia?
* Why is Sweden on course to have an annual mortality rate in line with the yearly average when they did not lockdown?
* Ask yourself why the Great Barrington Declaration (well thought out views of many respected scientists) was taken off Google?

Frankly this is utter wickedness being perpetrated on the people of this country and the wider world. It won't be good enough to look back in 20 years and see what we should have done. People of integrity and bravery need to stand up and be counted now.

But you, and my party, have not done that. Instead you have looked for a bigger lockdown. You have looked to score forensic points against Boris Johnson at PMQs. You have not acted to try and protect people. For this reason in all conscience I cannot stay as a member of this party as in my view it no longer acts to protect ordinary people.

I urge you in all humanity to change your course of action.

Yours sincerely

XXXX XXXXXX
Dr Reiner Fuellmich's Video Censored by YouTube
It won't surprise readers to learn that YouTube has taken down the video of Dr Reiner Fuellmich talking about his class action suit against various public health agencies. A reader has drawn my attention to this:
You may already be aware that Dr. Reiner Fuellmich's video on preparation for a class action against the Robert Koch Institute (Drosten and Wieler) and the WHO has been removed from YouTube – at least the English version. The German version is, presumably temporarily, still there.
Stop Press: Read this article in the Times of Oman about Dr Fuellmich's law suit.
Covid Marie Celestes
A reader has very kindly adapted one of Dr Mike Yeadon's twitter threads into a stand-alone piece. The subject is the utter wrong-headedness of the SAGE advice regarding the "second wave" and the need to protect NHS hospitals from being overwhelmed. Here are the first three paragraphs:
A source just gave me the following information. A hospital in Wales, Nevill Hall in Abergavenny, has 250 beds. 200 beds are empty. The surgeons are bored and pass much time on the nearby golf course. I think this might be one answer to why UK doctors are not investigating to find out why hospitals have no patients in them! Apparently all Covid cases are currently being sent to this hospital. This story tallies with the original evidence which drew me into this ghastly mess we've made of our country. I've not mentioned this for quite a while but you all should be incandescent about it.

A good friend who's a Professor of Cell Biology was playing hockey many miles from home. He fell into conversation with one of the opposing team. This person is a fairly senior manger in NHS England and has daily sight of bed disposition across the service. He was upset to have realised that, as intensive care beds emptied because the many COVID-19 patients either recovered or sadly died, they were not being replaced by elective surgical patients. To the best of my recollection, this was late June. I was put in touch with the NHSE staffer by my friend, because he knew I was, by then, telling him all the time that "something is seriously wrong". I met up with the NHSE manager who, by good fortune, lives less than 10 miles from me. He told me that the utilisation of the ICU beds was at a far lower % than ever in his whole career. Worse, he told me the reason, showing me part of a management briefing he'd recently attended. To my surprise, in the section entitled "NHS Priorities", the top one wasn't what I expected to see – to get the NHS back to normal service ASAP. No, that was there, but it was second.

The top priority was entirely contradictory to the second and essentially said "Run the NHS as lightly loaded as possible in order to be prepared to cope with the second wave". Just so we're clear, it's not an accident that it's hard to get access to the NHS at present. No, it's a strategic choice: they're not seeing you, doing fewer elective surgeries, to protect the NHS. Kafka would probably have rejected this as a plot line on grounds that it's absurd. While there has recently need an increase in utilisation of ITU beds, I don't know about you, but to me it's completely unacceptable that someone's decided it's ok not to replace your heart valve and certain other elective surgeries. Why? To cope with an expected "second wave".
We've given it pride of place on the right-hand side in the section entitled: "How Many Non-Covid Patients Are Being Neglected?"
Worth reading in full.
I'm Not a Conspiracy Theorist, But…
I got a good email from a retired scientist and lockdown sceptic who's been asking the question, Cui Bono?
I've been trying to follow the money.

It seems labyrinthine, but the EU – for example – has put EUR 15.9 billion into tests, treatments and vaccines and EUR 1 billion into research and innovation to 'tackle' Covid. UK Research and Innovation has already awarded GBP 422 million each in research and innovation grants in response to or 'related to' COVID-19 – mainly to private organisations, but some to Universities. 'Related to' is a pretty broad term judging by the titles in the spreadsheet – "Dinosaurs and Robots: COVID-19 continuity" (Natural History Museum) is one of my favourites.

The EU also support the WHO ACT-Accelerator, as do the United Kingdom and other states, Bill & Melinda Gates, Gavi (the vaccine alliance), The Wellcome Trust (Sir Jeremy et al.) and others – including, as it happens, the Global Fund to fight AIDS, Tuberculosis and Malaria – remember that was Chelsea Clinton's MPhil topic, completed at Oxford about the same time as co-author Devi Sridhar's graduate work, and the organisation Tedros came to the WHO from. The WHO ACT-Accelerator has a diagnostics pillar that aims to invest USD 6 billion in testing alone and USD 18.1 billion in vaccines.

Mike Yeadon may be in a better position than me to judge the financial scale and probity of all this. As a sometime professional programmer, I can't understand how the NHS contact tracing app may cost GBP 35 million. I think it is simple enough for an undergraduate dissertation project. Once international treaties or contracts have been signed, and money has been promised, it's no wonder Boris can't back out, is it? Wouldn't he be a marked man – or at any rate, trapped by treaties or contracts – or both? And aren't most of his key advisers invested in this Tulip mania? Which of the public health people are free of conflicts of interest here? Is this regular in health policy?

I think Devi and Chelsea's book would be well worth a read and Devi's knowledge of the politics must be far better than her knowledge of the science – which doesn't seem great. It's a pity, though, that she is not a dispassionate and independent observer, but a well-embedded 'actor' in the politics, given her pivotal role in shaping the Scottish Government's response.

But who in power is going to wake up one morning and say 'nothing to see here'? The costs are sunk or promised. Ships are sailing for Darien and no-one is going to call them back.

Finally, I am not a 'conspiracy theorist', but… I do believe there are wrongs arising out of false statements of (scientific and other) fact being made knowingly or recklessly, causing millions of people to suffer damage in pursuit of the above Coronatopia, and that this may amount to agreement arising in a tort, if not a crime, and therefore a statutory conspiracy or conspiracy to defraud in law (a further part of which is the consistent false statements used to justify ongoing lockdown measures – necessary to perpetuate a deception). I think that German lawyer may be on to something…
Stop Press: Annabel Fenwick Elliott in the Telegraph also thinks there might be something to the conspiracy theories after all.
Eight months on, my burning question remains unanswered. What is really going on? About 50 million people die each year worldwide. Some deaths are preventable, others not. Over the course of 2020, this pandemic has claimed 1.1 million lives; most of whom were elderly or already ill. Heart disease kills 17 million annually; cancer 9.6 million. Respiratory diseases, including bronchitis, pneumonia and emphysema take 2.5 million lives a year.

Why then, are we still playing this ridiculously destructive game with healthy peoples' lives – a risky experiment that, as is starting to emerge, will very likely kill more people than it saves in the long run?
Worth reading in full.
Statistician's Letter to the Telegraph
Brian Gedalla, a retired statistician, has written a good letter to the Telegraph that he's shared with us. Let's hope it's published.
Sir,

Two weeks ago, I suggested to an eminent doctor (a personal friend) that we were moving from a situation where we were suffering from a pandemic to one where Covid-19 was endemic in the population. He scoffed and accused me of playing games with words.

Yet, yesterday, Sir Patrick Vallance suggested precisely the same thing and added that "the notion of eliminating Covid is not right", adding that people "would have to learn to live with the virus".

That, of course, is what so many of us have been saying for months only to have our views dismissed by experts like Vallance as dangerous nonsense.

Surely, Vallance's belated conversion to the blindingly obvious calls for a radical rethink of the whole approach to dealing with this disease and an end to the endless cycle of lockdowns, economic destruction and denial of basic civil liberties?

Brian Gedalla,
Chartered Statistician
Postcard From Albania
A reader has sent us a postcard about his recent weekend break in Albania. Sounds like a winner.
"Take care during your trip to that badly lit old fashioned country and bad drivers and roads."

This is what my Grandmother texted to me before I headed on a spontaneous weekend trip to Tirana, the capital of Albania. Nowadays, you would have thought we would all cringe at such a prejudicial statement as this. However, almost all Brits would agree with the sentiment. We have been raised to assume the worst about any country ending in 'nia'.

However, the fact is the state of the roads in Hallam, where she lives, is awful – maybe Nick Clegg had bigger worries during his tenure as MP for the constituency? Moreover, it wasn't in Albania that my bike of two days was stolen on its first outing. No, that was by Catford Bridge station.

Albania, compared to these places is brilliant, and I'm not just saying that out of relief that I wasn't killed. The people are tremendously kind. It is normally the case that a foreign accent is a giveaway, and activates the 'tourism surcharge'. However, in Albania it was quite the opposite. Whilst everyone kept to their lane, they would go out of their way to ensure great service, especially to us westerners. It turns out that decades of fascist and communist rule made them appreciate the freedoms of enlightened societies.

This meant we fired guns, played blackjack and even saw a macaw in a slightly dingy pet shop. Not bad for a Islamic country. Further, Alabania is the northern neighbour to Greece. That means a Mediterranean climate, cuisine and culture, that instantly gives you a holiday buzz. Sure, half the architecture is 20th century breezeblock with an ostentatious façade, but that just makes one appreciate the difference between Albania and our (currently not so) green and pleasant land.

Of course, you get the feel that they have bigger problems. But this is essentially what makes Albania great. The police may ask you to put your mask on, even outdoors. But all this means is you have to cover your chin. There are also rules against loud music and drugs – despite it being the marijuana production capital of Europe. The enforcement of these laws, however, is ridiculously laissez-faire. Having gone through what Albanians have, the police are onto bigger, real issues than virtue signalling. Though they are abundant, their presence is barely felt.

Ultimately, every nation likes to think their way of doing things is best. Of course, we occasionally give concessions to countries we think are on our level – we will let the French cook for us and the Germans build. However, in the UK we have never given a moment's notice to 90% of the world for they are just 'backwards'. After decades of decline in British achievement, expansion, trade, culture, bravery and strength, maybe we should?
Round-Up
Theme Tunes Suggested by Readers
Four today: "I'm a Sceptic" by Modern Saints, "Scepticism is Just the Start" by the Forbidden, "There Are Bad Times Just Around The Corner" by Noel Coward and "I Predict a Riot" by the Kaiser Chiefs. Are you listening, Boris?
Love in the Time of Covid
We have created some Lockdown Sceptics Forums, including a dating forum called "Love in a Covid Climate" that has attracted a bit of attention. We have a team of moderators in place to remove spam and deal with the trolls, but sometimes it takes a little while so please bear with us. You have to register to use the Forums, but that should just be a one-time thing. Any problems, email the Lockdown Sceptics webmaster Ian Rons here.
Sharing stories: Some of you have asked how to link to particular stories on Lockdown Sceptics. The answer used to be to first click on "Latest News", then click on the links that came up beside the headline of each story. But we've changed that so the link now comes up beside the headline whether you've clicked on "Latest News" or you're just on the Lockdown Sceptics home page. Please do share the stories with your friends and on social media.
Woke Gobbledegook
For those of us trying to hold back the tsunami of woke nonsense it can sometimes feel like a pointless exercise – there's just so much of it. So it was heartwarming today to hear the Conservative MP Kemi Badenoch, the Equalities Minister, making it clear exactly where she stands. If she's a candidate in the next leadership contest (won't be long, surely?) I'll be campaigning for her.
"Mask Exempt" Lanyards
We've created a one-stop shop down here for people who want to buy (or make) a "Mask Exempt" lanyard/card. You can print out and laminate a fairly standard one for free here and it has the advantage of not explicitly claiming you have a disability. But if you have no qualms about that (or you are disabled), you can buy a lanyard from Amazon saying you do have a disability/medical exemption here (takes a while to arrive). The Government has instructions on how to download an official "Mask Exempt" notice to put on your phone here. You can get a "Hidden Disability" tag from ebay here and an "exempt" card with lanyard for just £1.99 from Etsy here. And, finally, if you feel obliged to wear a mask but want to signal your disapproval of having to do so, you can get a "sexy world" mask with the Swedish flag on it here.
Don't forget to sign the petition on the UK Government's petitions website calling for an end to mandatory face masks in shops here.
A reader has started a website that contains some useful guidance about how you can claim legal exemption.
And here's an excellent piece about the ineffectiveness of masks by a Roger W. Koops, who has a doctorate in organic chemistry.
The Great Barrington Declaration
The Great Barrington Declaration, a petition started by Professor Martin Kulldorff, Professor Sunetra Gupta and Professor Jay Bhattacharya calling for a strategy of "Focused Protection" (protect the elderly and the vulnerable and let everyone else get on with life), was launched on October 5th and the lockdown zealots have been doing their best to discredit it ever since. If you Google it, one of the top hits you get is a smear piece from the obscure Leftist conspiracy website Byline Times – written by a journalist Christopher Hitchens described as "risible" – and one from the Guardian headlined: "Herd immunity letter signed by fake experts including 'Dr Johnny Bananas'." (Freddie Sayers at UnHerd warned us about this hit job the day before it appeared.) On the bright side, Google UK has stopped shadow banning it, so the actual Declaration now shows up in the search results – and my Spectator piece about the attempt to suppress it is among the top hits – although the three featured hits at the top of the results page are all Guardian smear jobs and discussion of it has been censored by Reddit. The reason the zealots hate it, of course, is that it gives the lie to their claim that "the science" only supports their strategy. These three scientists are every bit as eminent – more eminent – than the pro-lockdown fanatics so expect no let up in the attacks. (Wikipedia has also done a hit job.)
You can find it here. Please sign it. Now over half-a-million signatures and closing in on 600,000.
Stop Press: Jay Bhattacharya has written a good piece for the Telegraph rebutting some of the arguments that have been made against "Focused Protection" and Martin Kulldorff has given an interview in two parts in which he defends the strategy here and here.
Judicial Reviews Against the Government
There are now so many JRs being brought against the Government and its ministers, we thought we'd include them all in one place down here.
First, there's the Simon Dolan case. You can see all the latest updates and contribute to that cause here.
Then there's the Robin Tilbrook case. You can read about that and contribute here.
Then there's John's Campaign which is focused specifically on care homes. Find out more about that here.
There's the GoodLawProject's Judicial Review of the Government's award of lucrative PPE contracts to various private companies. You can find out more about that here and contribute to the crowdfunder here.
The Night Time Industries Association has instructed lawyers to JR any further restrictions on restaurants, pubs and bars.
And last but not least there's the Free Speech Union's challenge to Ofcom over its 'coronavirus guidance'. You can read about that and make a donation here.
Samaritans

If you are struggling to cope, please call Samaritans for free on 116 123 (UK and ROI), email jo@samaritans.org or visit the Samaritans website to find details of your nearest branch. Samaritans is available round the clock, every single day of the year, providing a safe place for anyone struggling to cope, whoever they are, however they feel, whatever life has done to them.
Shameless Begging Bit
Thanks as always to those of you who made a donation in the past 24 hours to pay for the upkeep of this site. Doing these daily updates is hard work (although we have help from lots of people, mainly in the form of readers sending us stories and links). If you feel like donating, please click here. And if you want to flag up any stories or links we should include in future updates, email us here. (Don't assume we'll pick them up in the comments.)
Special thanks to graphic designer and Lockdown Sceptics reader Claire Whitten for designing our new logo. We think it's ace. Find her work here.
And Finally…
James Delingpole and I rant and rave about Boris's imposition of a Tier 3 lockdown on Greater Manchester, as well as the Government's other shortcomings, in the latest episode of London Calling. Worth listening to while you walk the dog, always making sure to keep your mask on and not talk to anyone in another household. Don't forget to subscribe on iTunes.